Ex-McDonald's Chef Reveals Why Chick-fil-A Will Always Make a Better Chicken Sandwich
The Golden Arches looked to Chick-fil-A when developing its newer chicken sandwich, former chef says.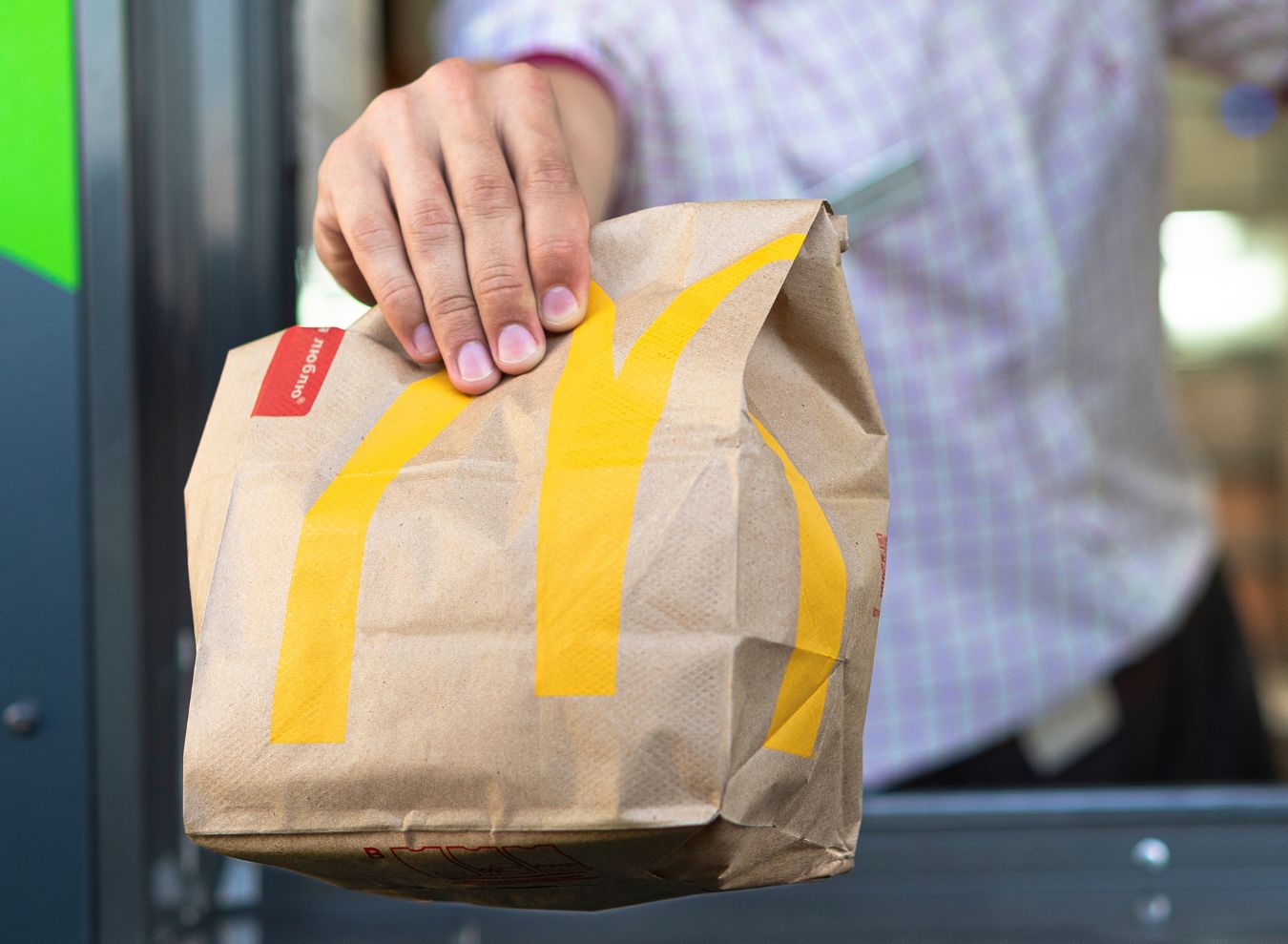 Amid the ongoing chicken sandwich wars, many consider Chick-fil-A's fried chicken sandwich to be one of the absolute best options on the market. However, a Golden Arches insider recently revealed that McDonald's had the chance to release a chicken sandwich that consumers rated even higher than Chick-fil-A's famous offering—but the chain ultimately decided to go a different route.
Chef Mike Haracz, a former McDonald's corporate chef, revealed in a recent viral TikTok that he was part of a team tasked with helping to devise a new McDonald's chicken sandwich as Chick-fil-A was rising in popularity. In the video, which has garnered nearly 370,000 views to date, Hracz explains that they ultimately developed a chicken sandwich that featured a sweet honey mustard sauce.
Meanwhile, instead of embracing Haracz's creation, McDonald's operators and some people within the organization were pushing to imitate the flavor and style of Chick-fil-A's popular chicken sandwich, believing that would be a stronger way to compete. McDonald's eventually set up consumer panels and focus groups to test out the new chicken sandwich options.6254a4d1642c605c54bf1cab17d50f1e
When tasters sampled Haracz's sandwich, Chick-fil-A's sandwich, McDonald's now-discontinued Buttermilk Crispy Chicken Sandwich, and McDonald's Chick-fil-A knockoff attempt, they chose Haracz's option as their favorite. Consumers continued to rank the sandwich with the sweet honey mustard sauce as the best in several additional tests, according to Haracz. Despite the mounting evidence that people preferred the sweet honey mustard version, McDonald's decided to go with the Chick-fil-A knockoff that McDonald's operators were pushing for.
"You might notice that the chicken sandwich they launched was in a foil pouch," Haracz said. "It had butter, it had two pickles, it had a bunch of that MSG-type flavor, and it was a knockoff of Chick-fil-A."
Though he didn't mention it by name, McDonald's McCrispy sandwich was surely the Chick-fil-A knockoff that Haracz was referring to. Formerly called the Crispy Chicken Sandwich, McDonald's debuted the McCrispy line in February 2021 in response to the raging chicken sandwich wars and soaring demand for more premium fast-food chicken sandwich options. Like the McCrispy, Chick-fil-A's classic Chicken Sandwich comes in a foil pouch and features a fried piece of chicken, buttered bun, and pickle chips.
But can McDonald's truly beat Chick-fil-A at its own game? At least according to Haracz, the answer is no.
"Do you think McDonald's can out-Chick-fil-A Chick-fil-A? No, they cannot."
This isn't the only recent instance where Haracz has gone viral for sharing insider McDonald's information. Haracz also garnered more than 846,000 views on a July video where he revealed that he tried to get a breakfast sandwich with sausage, egg, and cheese sandwiched between two hashbrowns added to the McDonald's menu. However, McDonald's didn't go for the idea because the company thought it would be too high in calories, too "operationally complex," and too many people would order it, Haracz said.
Zoe Strozewski
Zoe Strozewski is a News Writer for Eat This, Not That! A Chicago native who now lives in New Jersey, she graduated from Kean University in 2020 with a bachelor's degree in journalism.
Read more about Zoe