23 Classic TV Dinners Everyone Loved
What '90s kid didn't love Kid Cuisine?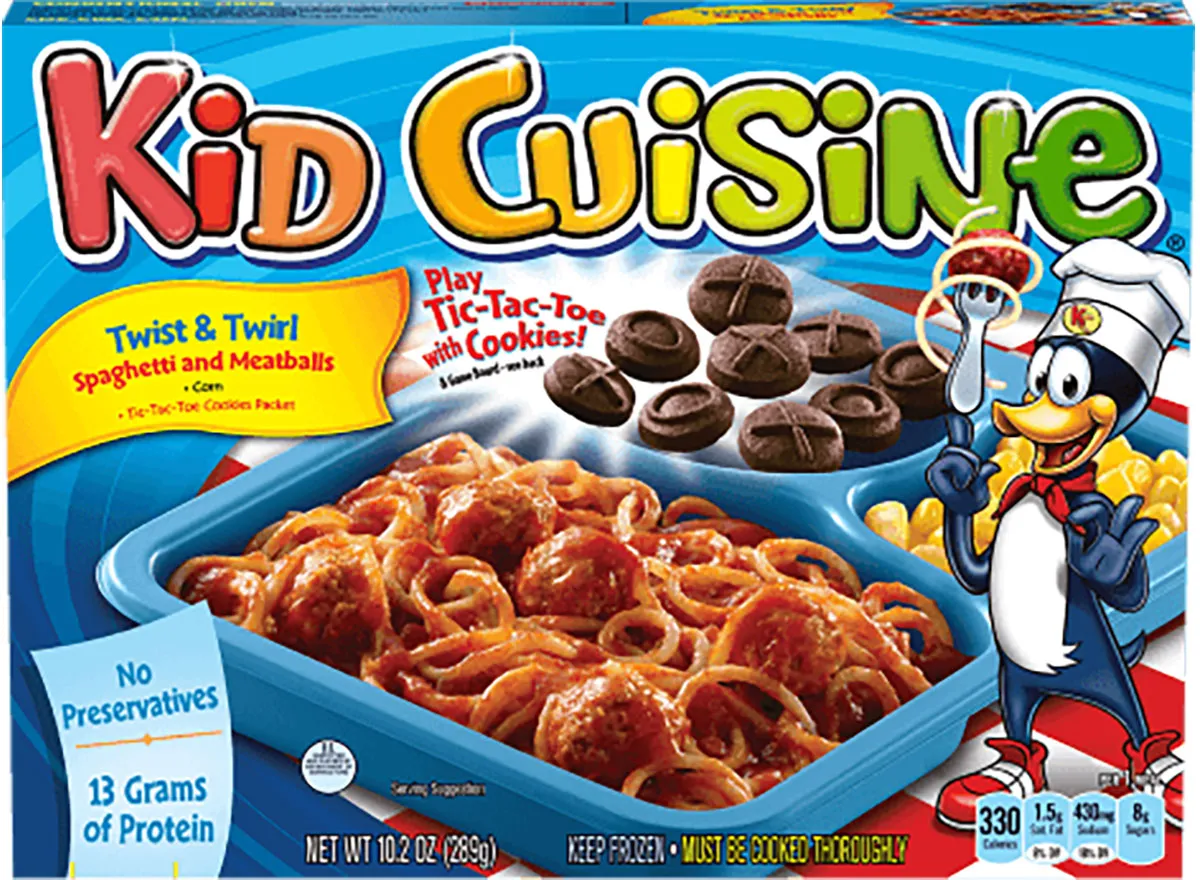 While the term "TV Dinner" is now synonymous with "frozen dinner," it began as a brand name under which C.A. Swanson & Company marketed a frozen meal-on-a-tray. The Swanson TV dinners consisted of sliced turkey with cornbread stuffing, sweet potatoes, and buttered peas, and the Swanson dinners first hit shelves in the 1950s.
Still, Swanson wasn't the first company to sell a "balanced" frozen meal (featuring a protein, a starch, and a vegetable), but it was the one that spawned an industry—one that continues to this day.
TV dinners have changed over the years, but you'll still feel nostalgic about these old options.
And for more, don't miss These Are Costco's Most Popular Items Right Now.
TV Dinners from the '70s
Libbyland Dinners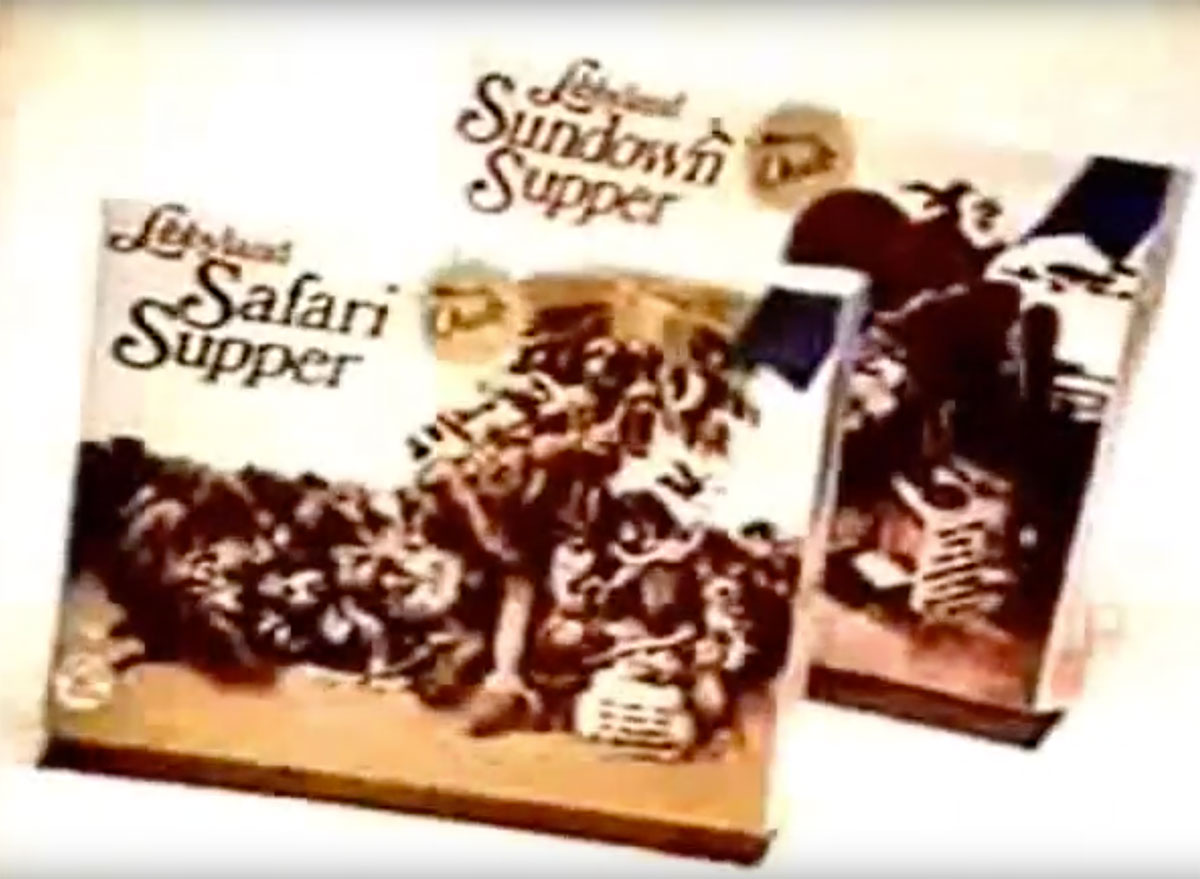 Libbyland Dinners, the first commercially successful kiddie version of the TV dinner, debuted in 1971. Libby called its dinners inventive names like "Safari Supper" and "Pirate Picnic" and included two mini-entrees along with only-for-kids items like "Milk Magic Crystals" (which turned ordinary milk into something really…sweet). By 1976, Libbyland Dinners were all played out, but kiddie TV dinners were here to stay.
Hungry-Man Dinners
More than two decades after Jack Fisher's "man-size" frozen FrigiDinners failed to entice, Swanson came out with "Hungry-Man," the TV dinner made with a "man's" appetite in mind (in other words, a standard TV dinner, only larger).
Hungry-Man's first celebrity spokesman was NFL player "Mean" Joe Greene. But let's not forget about this classic ad from the same time, which starred a pre-Taxi Jeff Conaway. "Ever since we got married, all he does is eat," his TV wife says. "Good thing I found these Hungry-Man dinners from Swanson."
Swanson German Style Dinner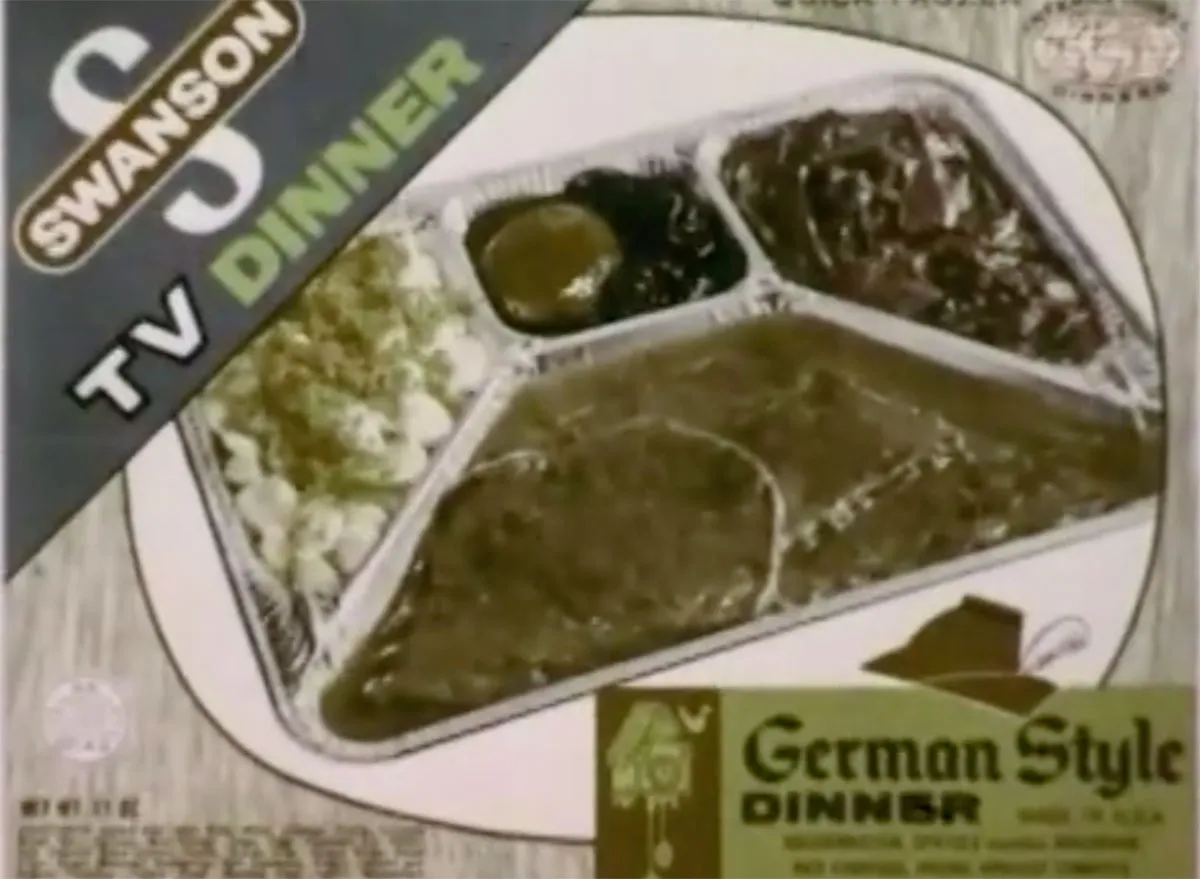 In the mid-1970s, Swanson introduced its international-style line of TV dinners, which included options like "Mexican Style" (featuring tamales and an enchilada), "Polynesian Style" (featuring sweet and sour chicken and pork and an orange tea cake, "German-Style" (featuring spaetzle and a prune-apricot compote) and "English Style" (capitalizing on the fish & chips craze).
Morton Twinkie Supper
As Morton lost further frozen-dinner ground to Swanson, Banquet, and fast-food chains, it transitioned into frozen desserts. But Twinkies aren't a balanced meal, which led to the "Morton Twinkie Supper." It was essentially a TV dinner—with a Twinkie on the side.
Swanson Chinese Style Dinner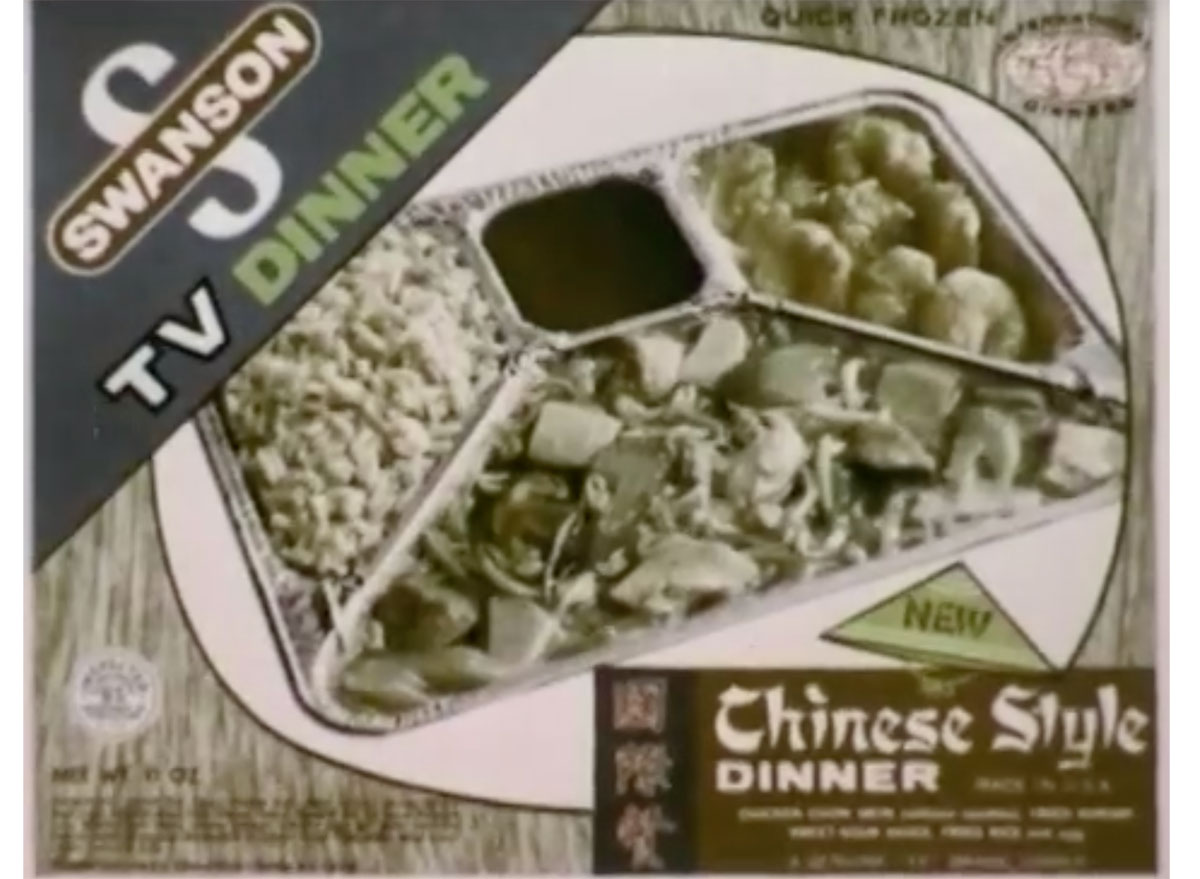 Another one of Swanson's international options, this frozen dinner looks like a predecessor to what you might find at an American Chinese takeout restaurant today.
Swanson Fried Chicken Dinner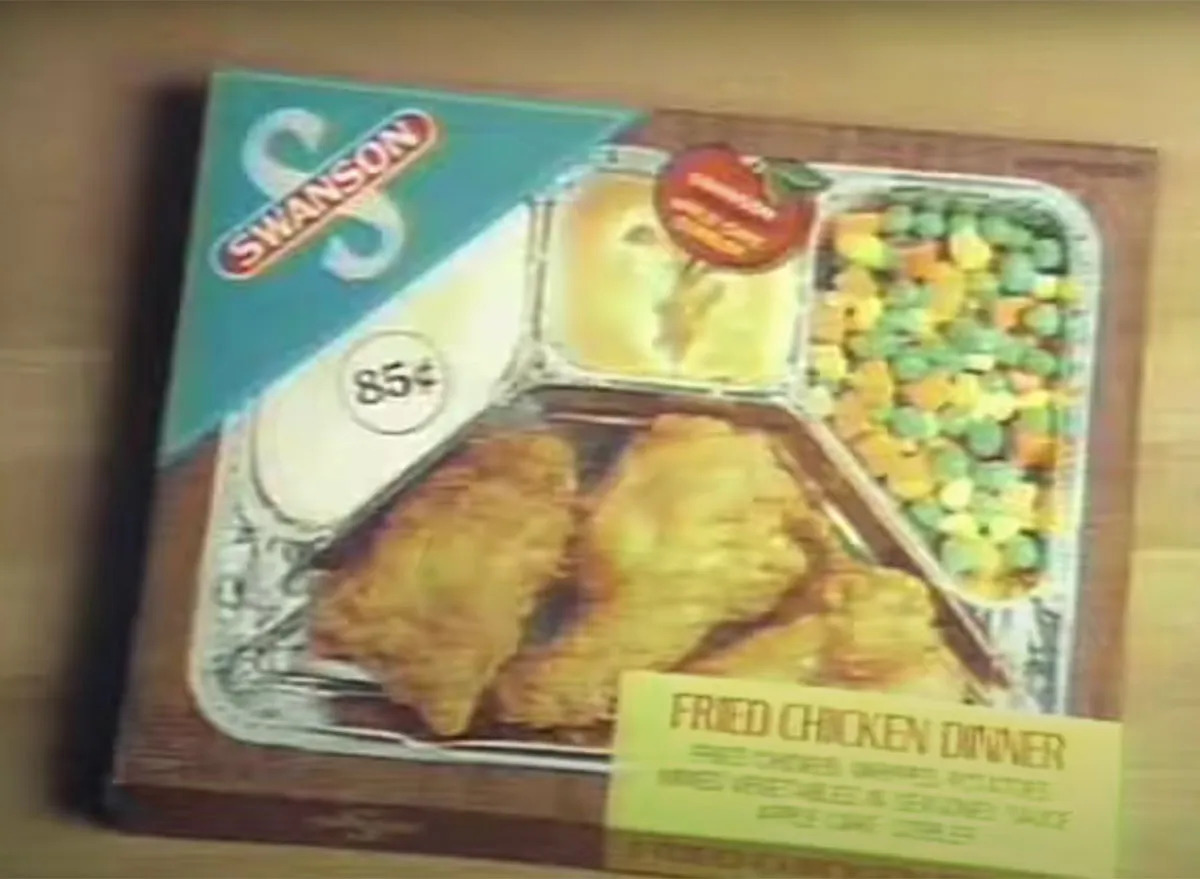 If Swanson's international cuisine was gaining traction, this was the all-American alternative: fried chicken. Hey, for being frozen, it doesn't look half bad!
Swanson Italian-Style Dinner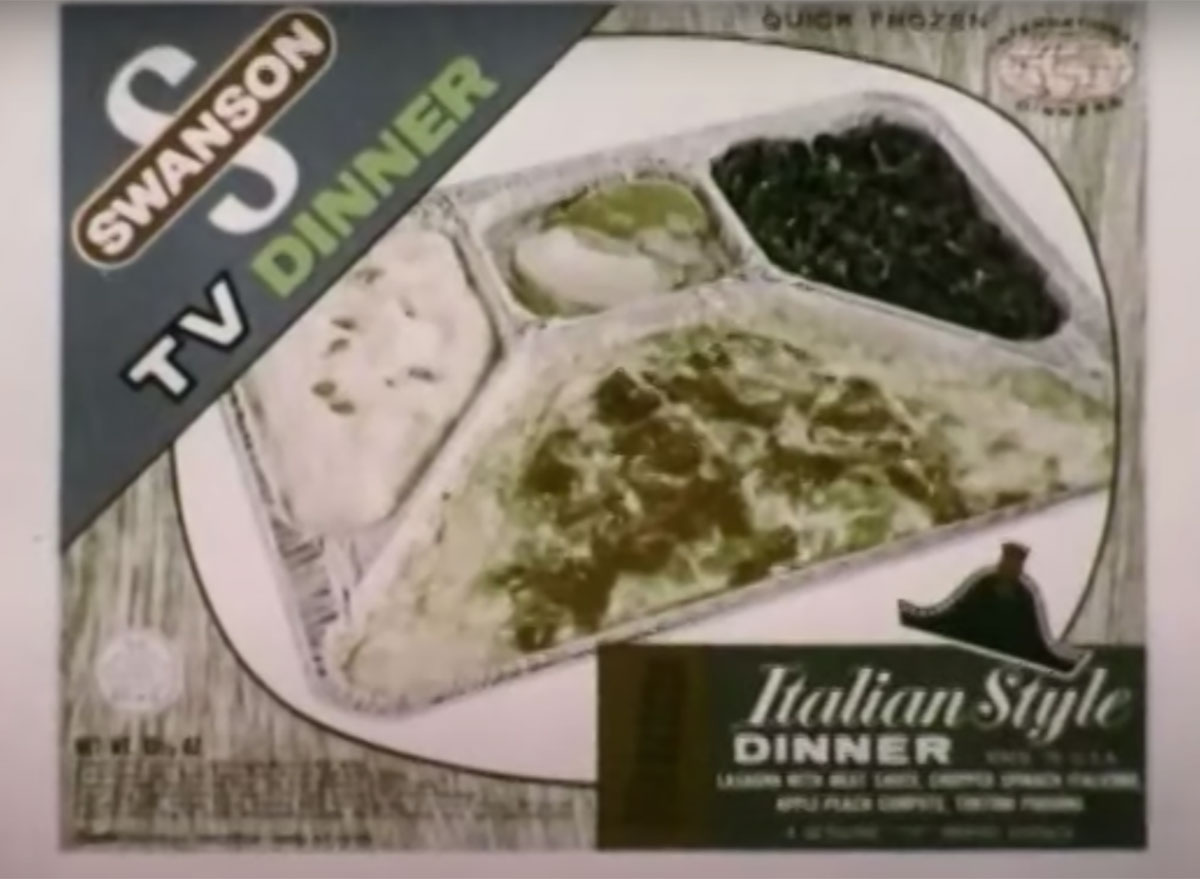 Another one of Swanson's international options, the Italian-style dinner featured spaghetti, spinach, and an apple-peach compote for dessert.
Swanson Mexican-Style Dinner
From the looks of this vintage ad, the Swanson Mexican-style dinner featured an enchilada, black beans, and rice.
TV Dinners from the '80s
Lean Cuisine Chicken and Vegetables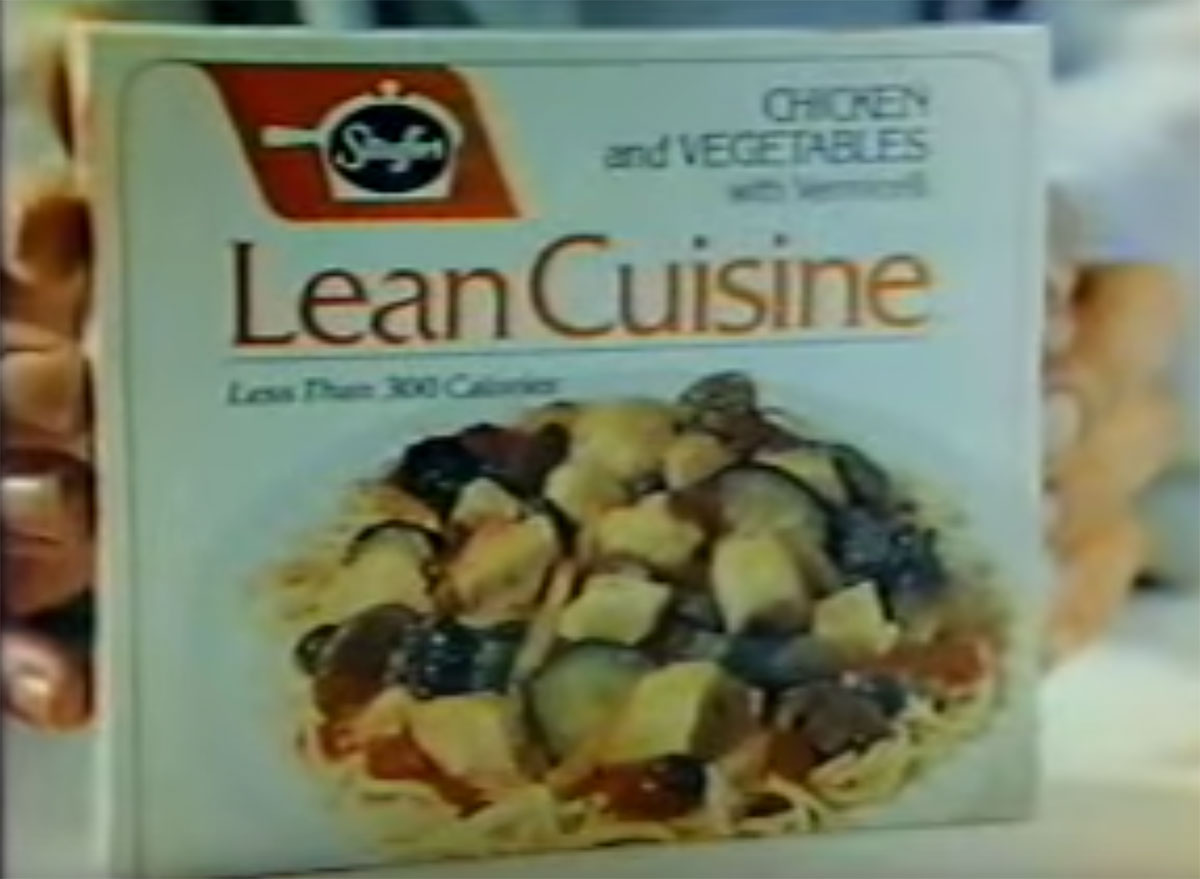 Now owned by Nestle, Lean Cuisine provided a "healthier" alternative to other TV dinners when it was introduced in the '80s.
One of the earliest flavors, Chicken and Vegetables, was marketed to women as a lower-calorie alternative to Stouffer's frozen meals.
Banquet Salisbury Steak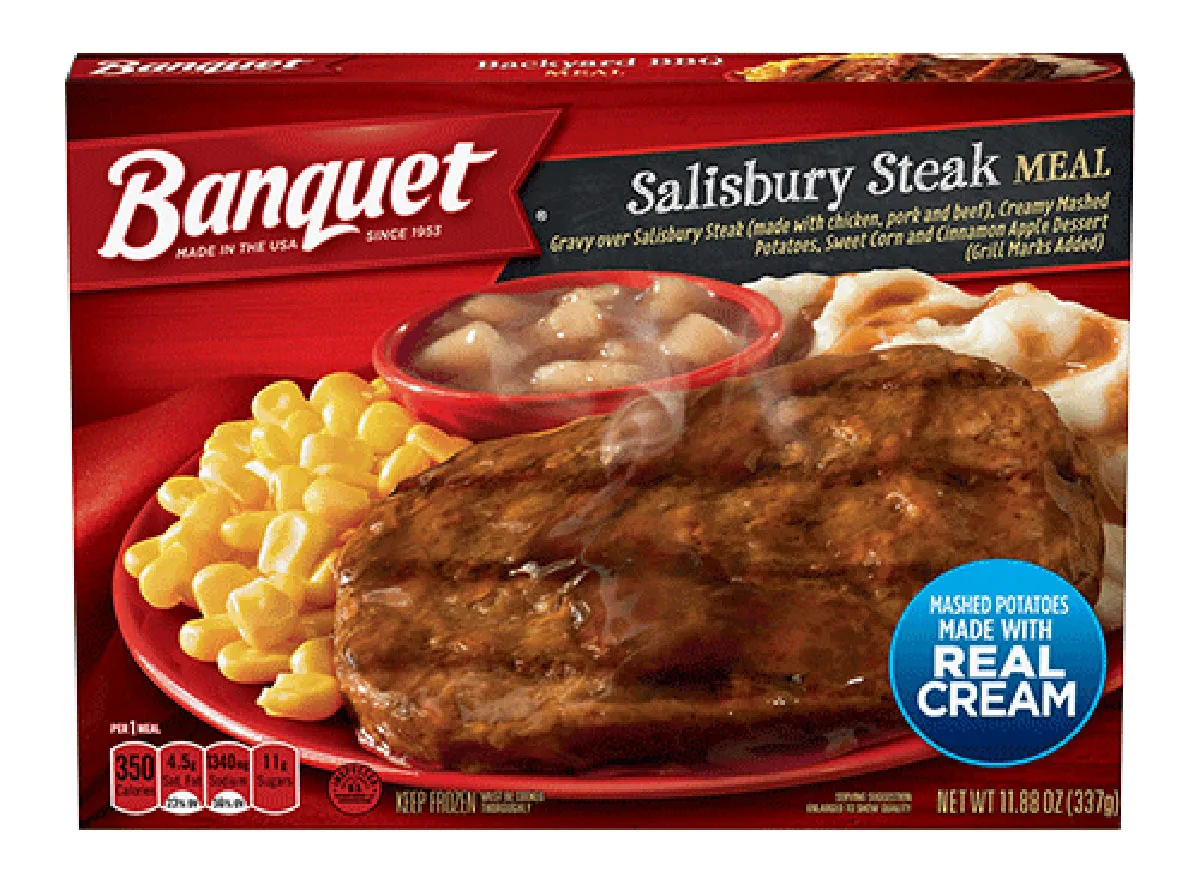 Banquet's classic flavors, like the Salisbury steak, have been around for decades. But if you're an '80s kid, there's a good chance you had this meal at least once growing up.
Hot Pockets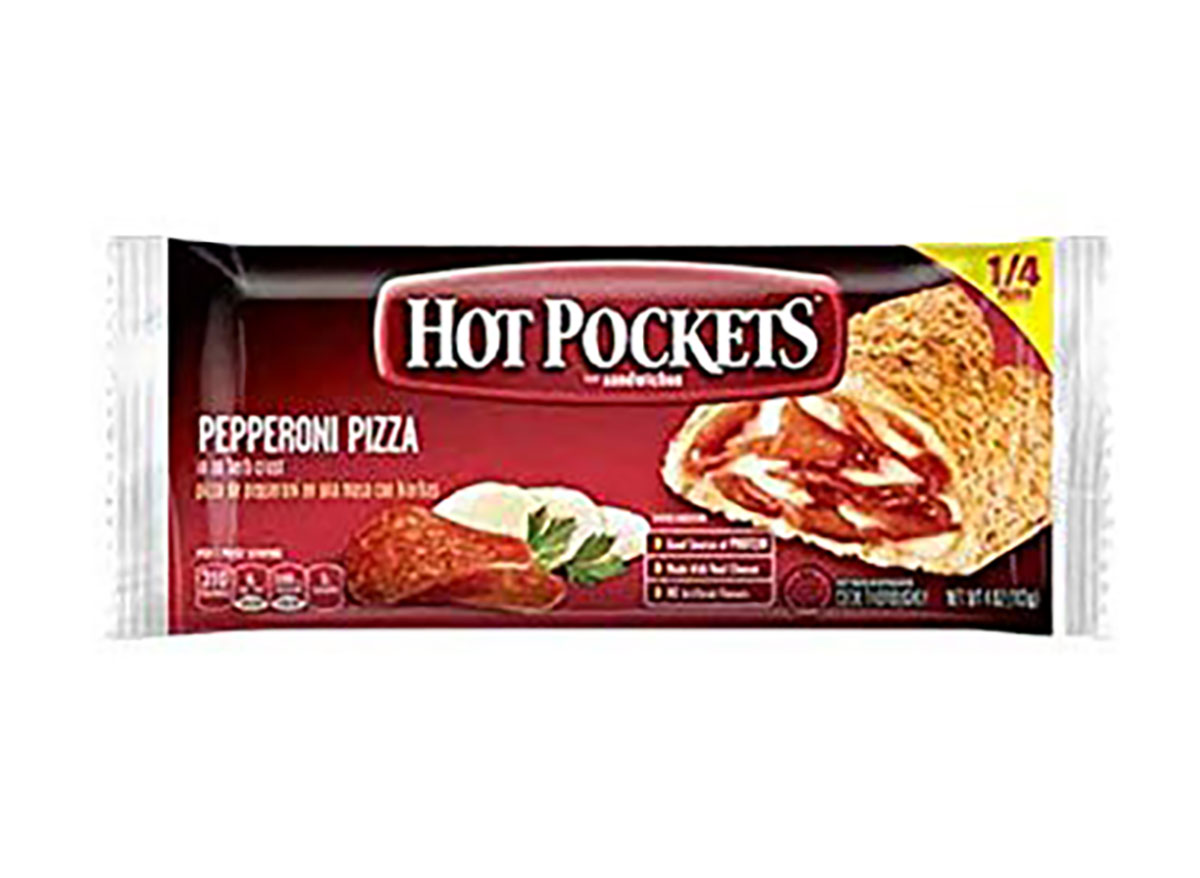 6254a4d1642c605c54bf1cab17d50f1e
Hot Pockets are still in the freezer aisle of your grocery store. But they were invented in 1983, and they're sure to bring nostalgia for people who grew up during that decade. Hey, alternating between scalding-hot cheese and still-frozen meat was just part of the fun.
Bagel Bites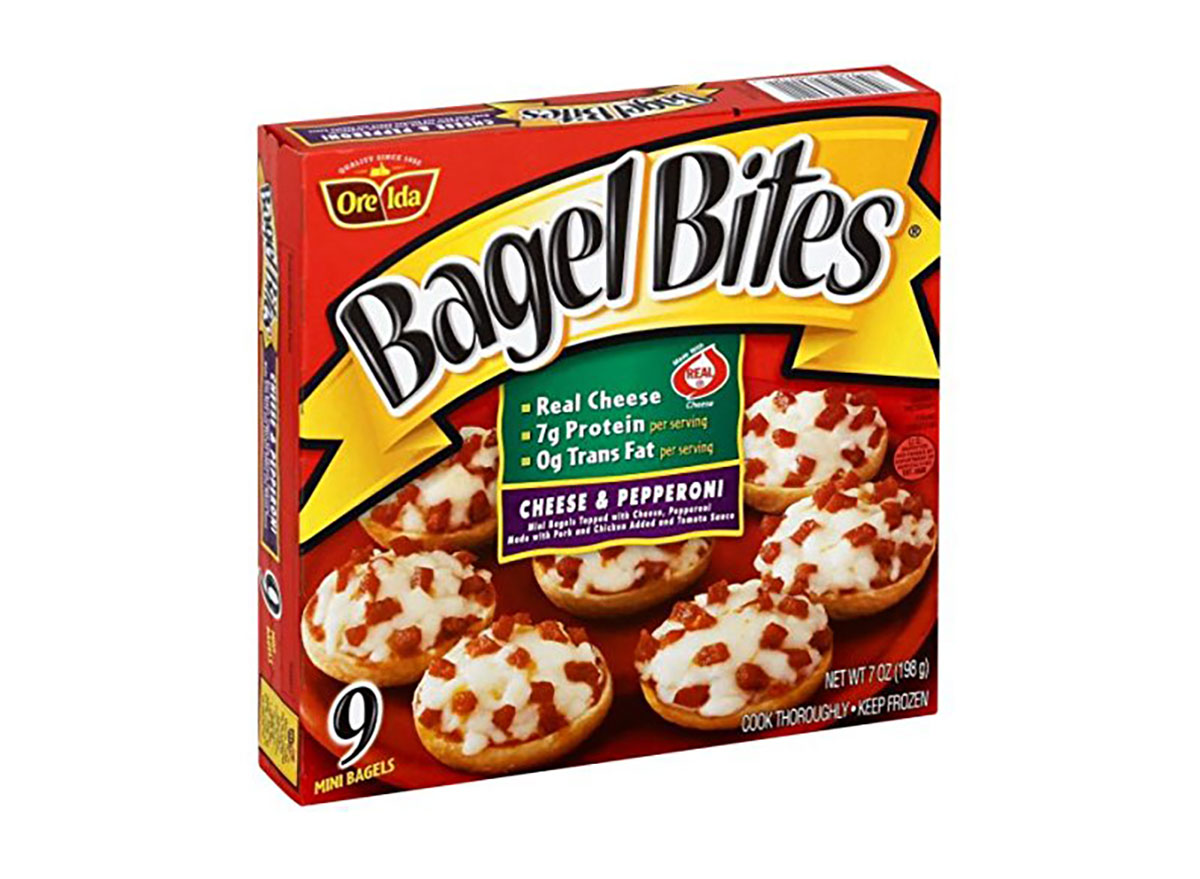 Another frozen "snack" that was really a meal, Bagel Bites hit shelves in 1985. Fortunately, they're still available today.
Stouffer's Macaroni and Cheese
Now listed as a "classic taste" among Stouffer's offerings, this dinner made mac and cheese easier than ever. You don't even have to boil water!
Prefer to cook from scratch? You can't go wrong with our Best-Ever Mac and Cheese Recipe.
TV Dinners from the '90s
Stouffer's Family-Size Lasagna
Although family-style frozen dinners had been available since at least as far back as the heyday of Banquet's Giblet Gravy & Sliced Turkey Buffet Dinner, they took off in the 1990s. Stouffer's made use of the relatively new (but incredibly quick and convenient) microwave oven technology and related microwave-safe packaging.
Designed as a budget meal for a family of four, Stouffer's family-style frozen dinners appealed to dual-income families, and many other companies followed suit. Today, Stouffer's family-style meals can be cooked in the oven or a microwave.
Kid Cuisine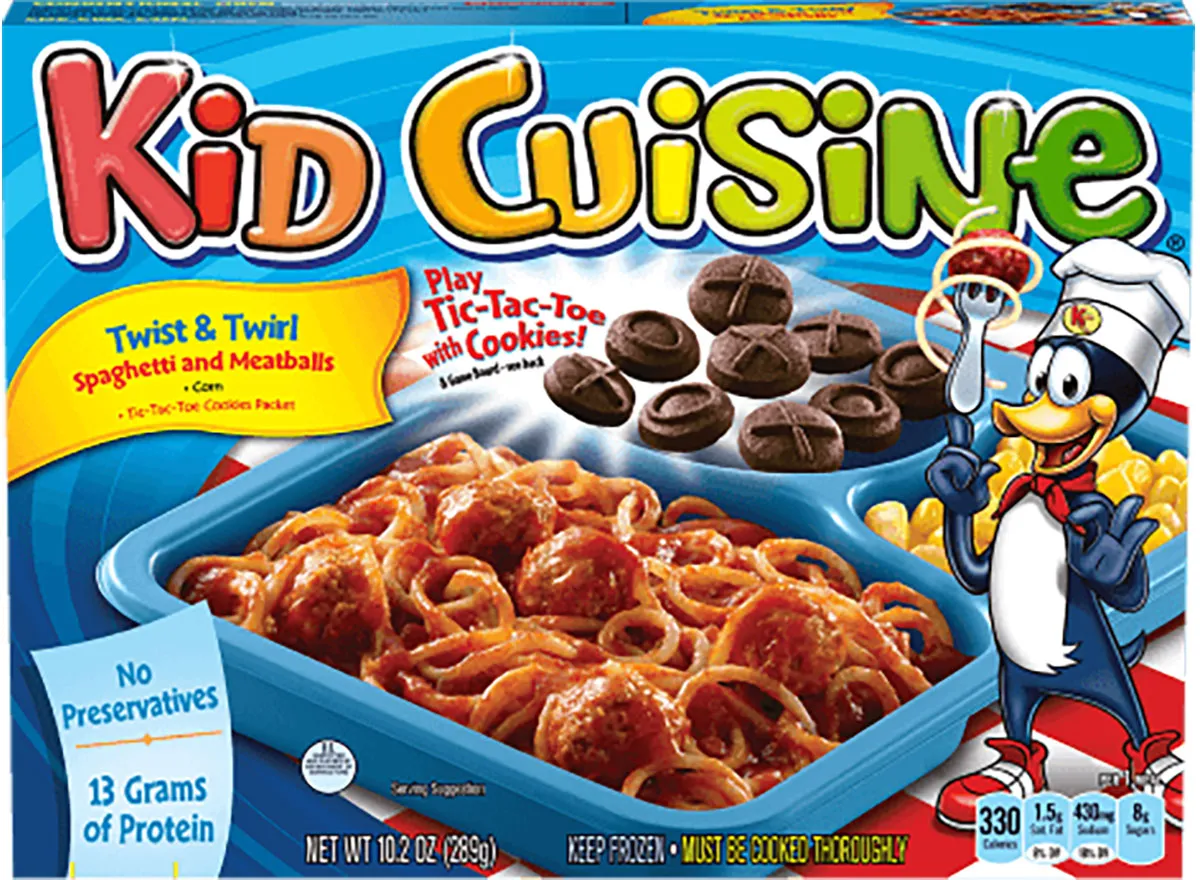 In 1990, ConAgra Foods created the Kid Cuisine brand, which was, and is, essentially a classic TV dinner albeit tweaked for maximum kid-appreciation. Kid Cuisine is still selling up a storm, but other brands, like Yummy Spoonfuls and Kidfresh, offer healthier kiddie choices as well.
Amy's Vegetable Pot Pie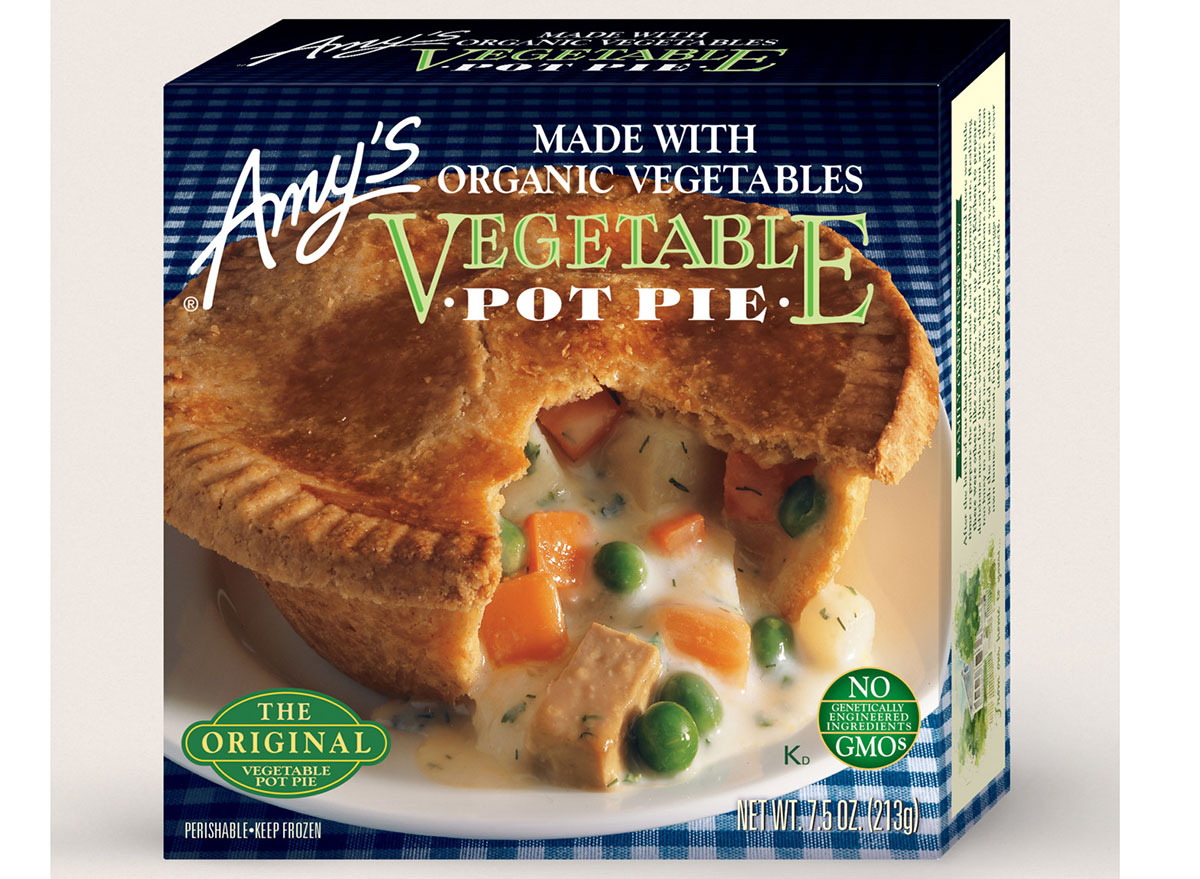 Although Lean Cuisine cut the calories and fat from frozen meals, it wasn't until the late 1990s that the frozen dinner market made room for healthy meals—as in meals that weren't necessarily low calorie but packed a nutritional punch. The brand launched in 1988 with a tofu pot pie, but it didn't see mainstream success until the '90s.
"We had been pitching regular supermarkets for years, but it wasn't until big chains such as Kroger started carrying frozen health foods in the late 1990s that our business really took off," Andy Berliner, who co-owns Amy's Kitchen, told CNN in 2009.
Totino's Pizza Rolls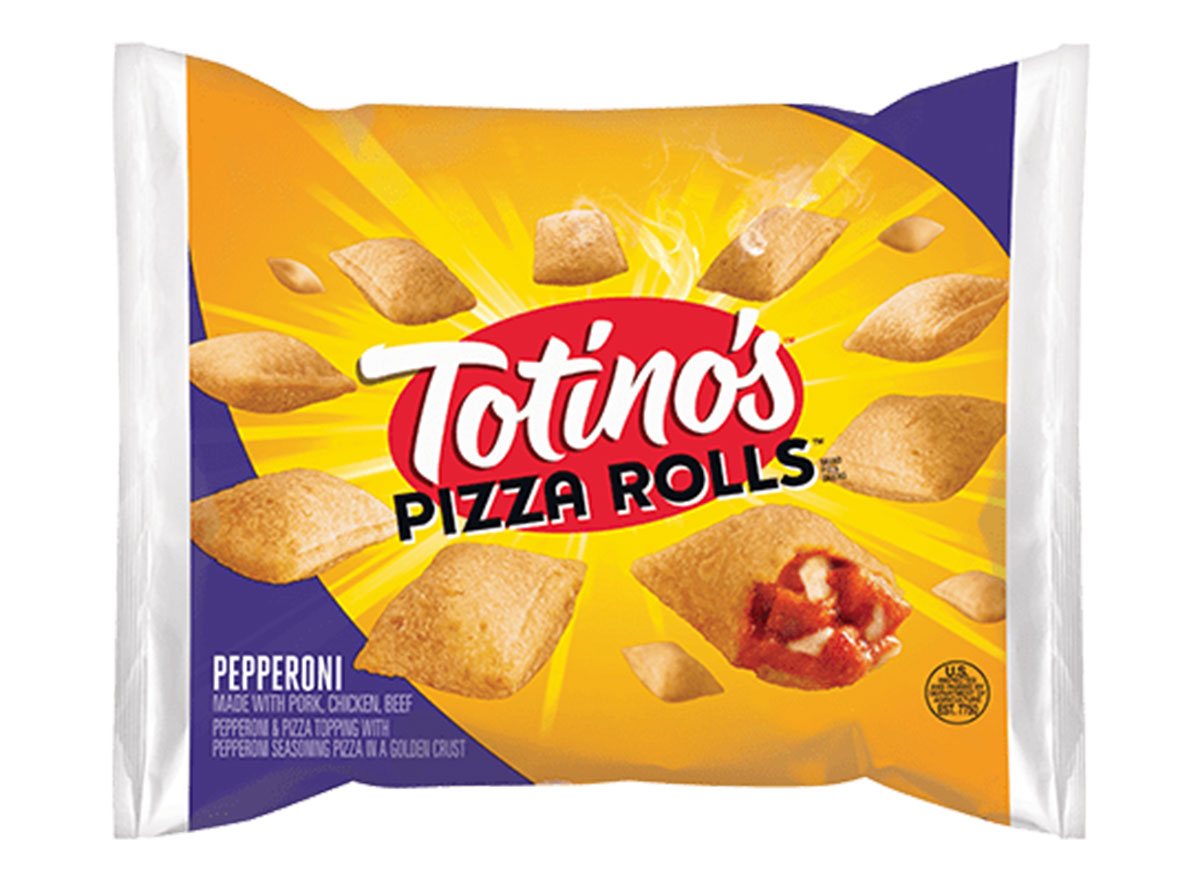 Sure, these are meant to be a snack. But what '90s kid hasn't eaten a meal's worth (or more) of calories from pizza rolls (probably while watching TV)? Totino's are still as tasty as ever, but they hold a special place in '90s kids' hearts.
Weight Watchers Smart Ones
Following in Lean Cuisine's footsteps, Weight Watchers tried to capitalize on the "healthy" frozen dinner market with the Smart Ones line. Smart Ones are still around today, although Weight Watchers has rebranded as WW.
TV Dinners from the '00s
DiGiorno Pizza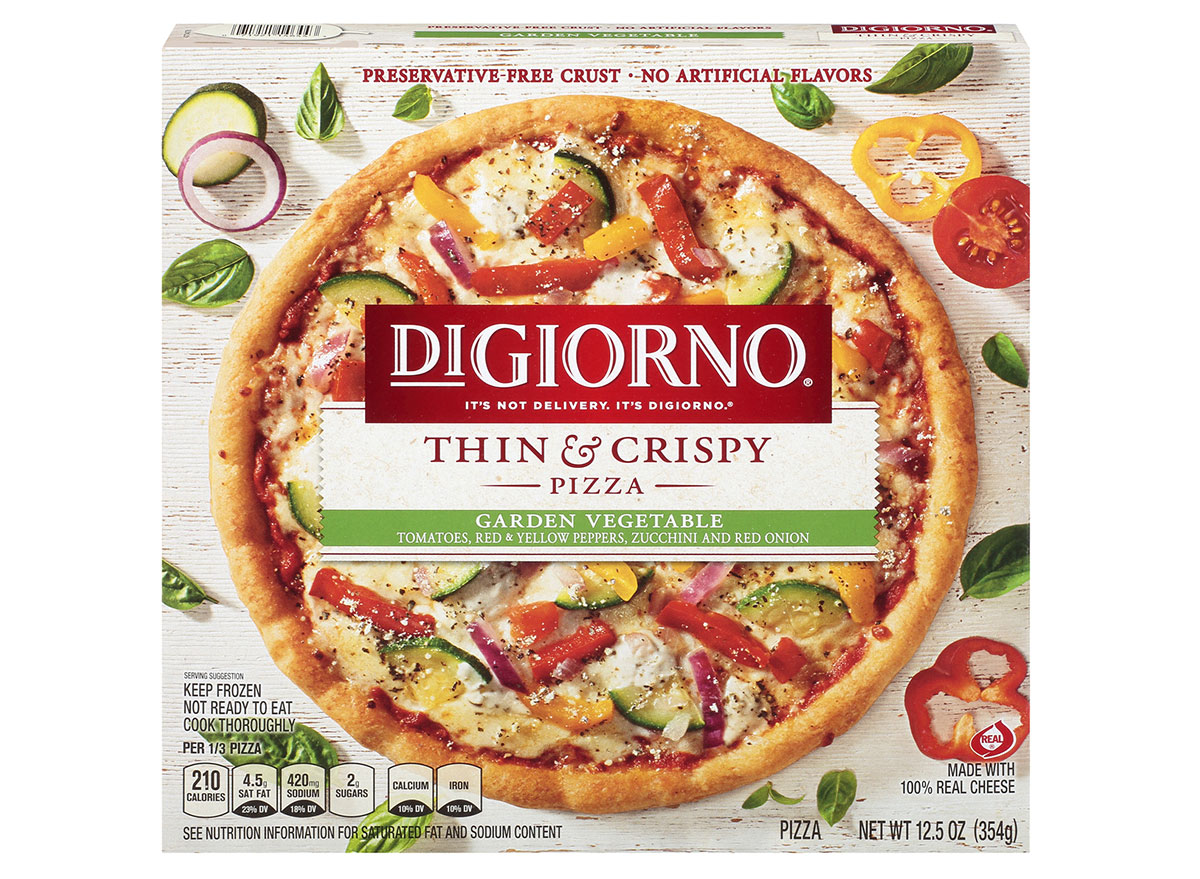 DiGiorno was invented in the '90s, but any millennial will remember the tagline: "It's not delivery, it's DiGiorno." Perfect for sitting in front of the TV and watching a sports game, DiGiorno revolutionized the frozen pizza game.
Healthy Choice Bowls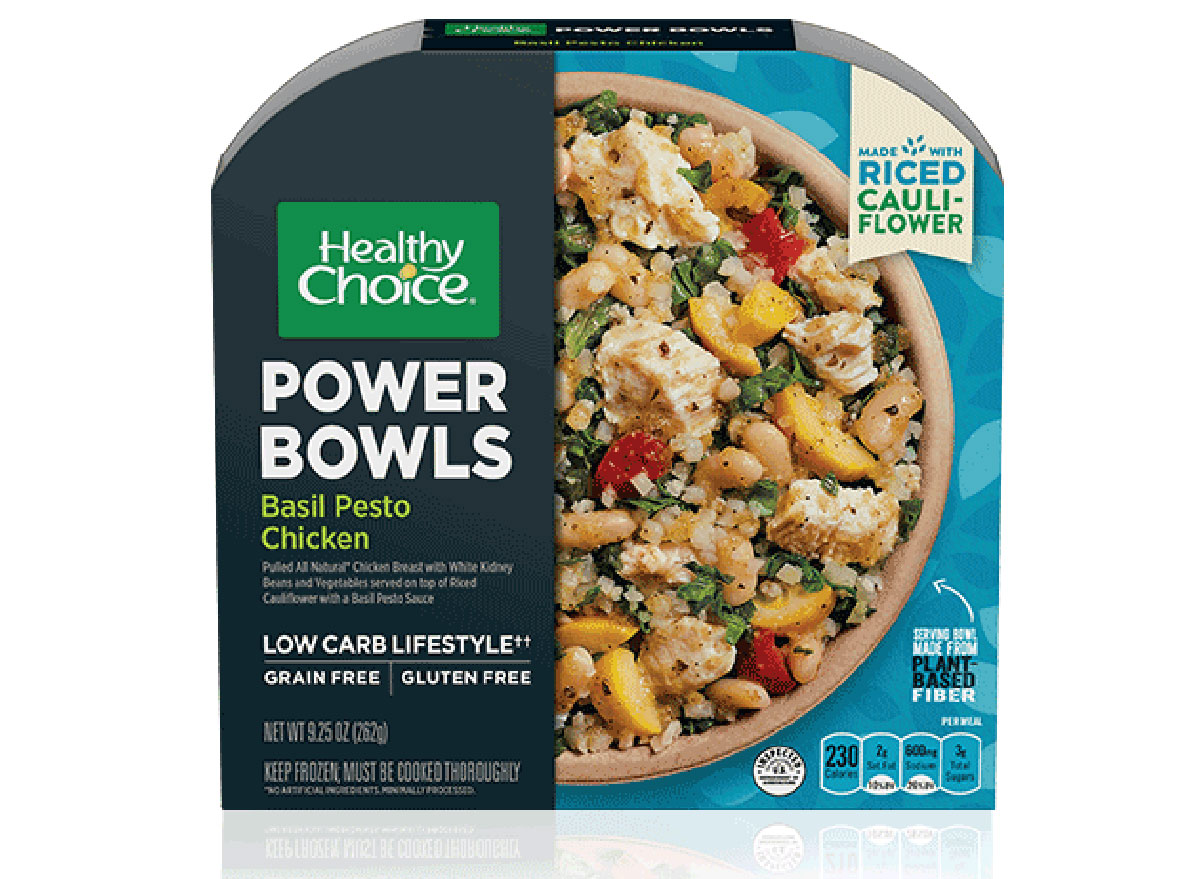 Health-conscious consumers turned to Healthy Choice TV dinners in the 2000s, and the brand is still making a variety of steamer bowls and power bowls today.
Evol Butternut Squash & Sage Ravioli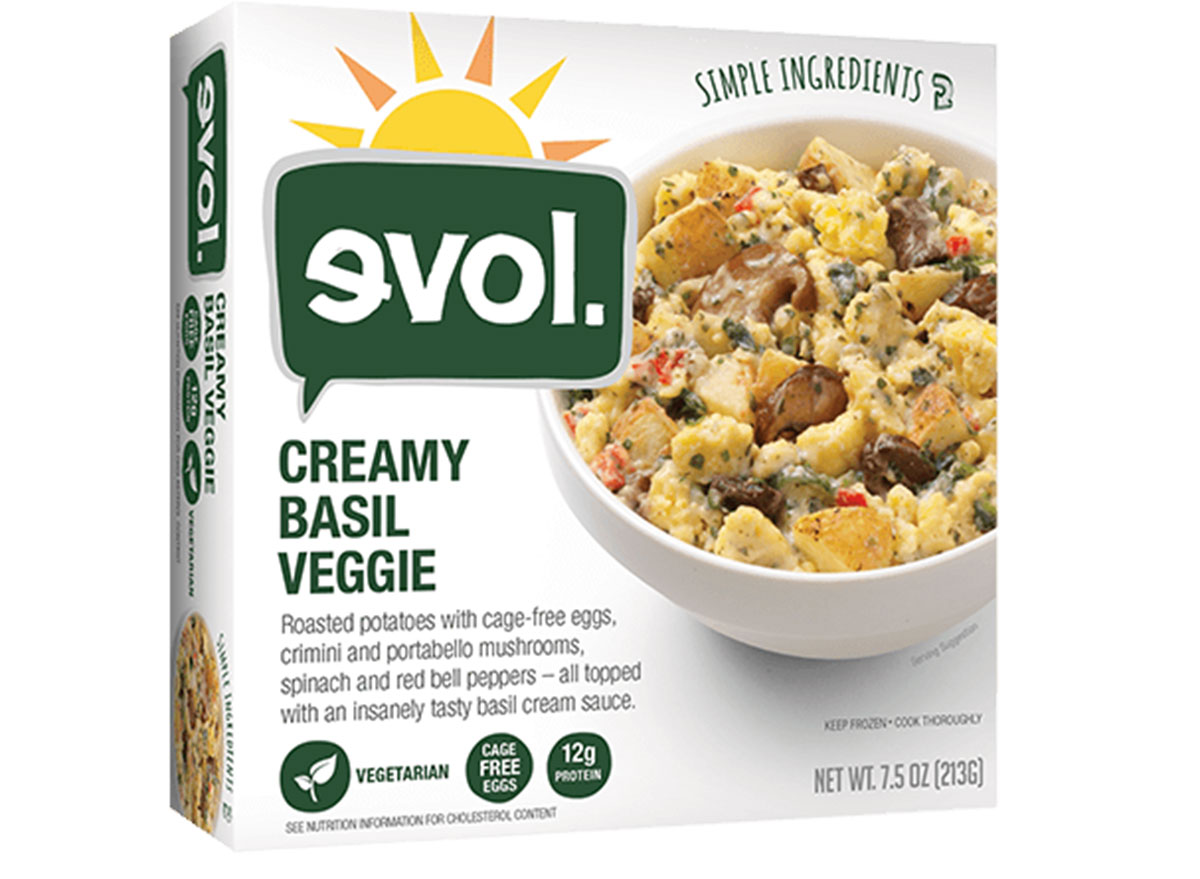 Evol prides itself on being "real food." If you grew up with health-conscious parents, you might have enjoyed these frozen meals while you were growing up.
Marie Callender's Swedish Meatballs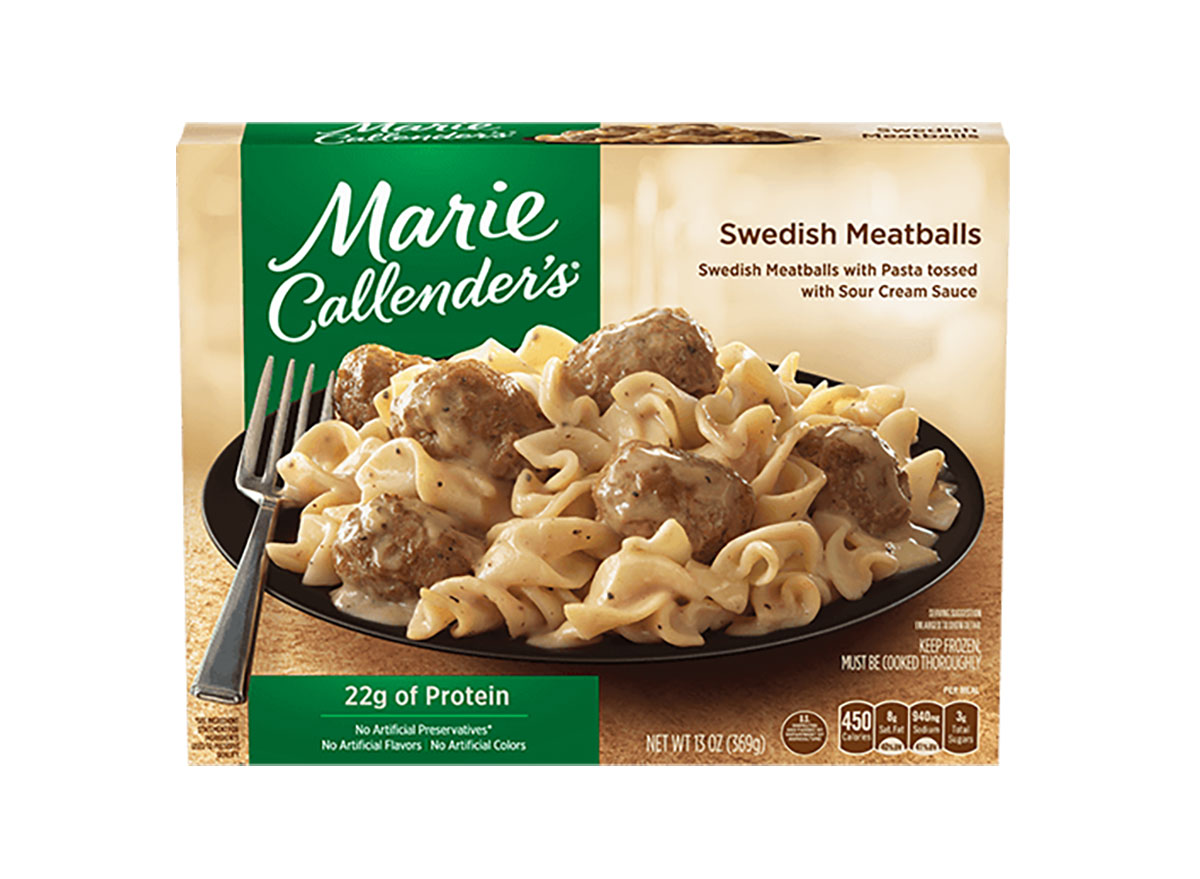 Marie Callender's has been around for decades, and '00s kids were just as likely to enjoy these frozen meals as earlier generations. The Swedish meatballs were an especially comforting dish for millennials longing for IKEA's delicacy.
Kraft Frozen Mac and Cheese
Heartier than EasyMac, this frozen dinner pairs chicken nuggets and broccoli with Kraft's signature dish. And, yes, the cheese is still Kraft's signature orange hue.
If you're feeling particularly nostalgic, many of these TV dinners are still available today. However, you enjoy them, having a frozen meal at the ready can be a lifesaver on those busy nights. And for more, here's What Happens to Your Body When You Drink a Smoothie Every Day.
Lauren Cahn
Lauren Cahn is a food, health, and culture writer whose work has appeared online and in print for Reader's Digest as well as Health Digest, Huffington Post, Taste of Home, and others.
Read more about Lauren