A Traditional Coca Cola Cake Recipe
Yes, you can even make chocolate cake using Coca-Cola! Here's how to make a classic Coca-Cola cake from scratch.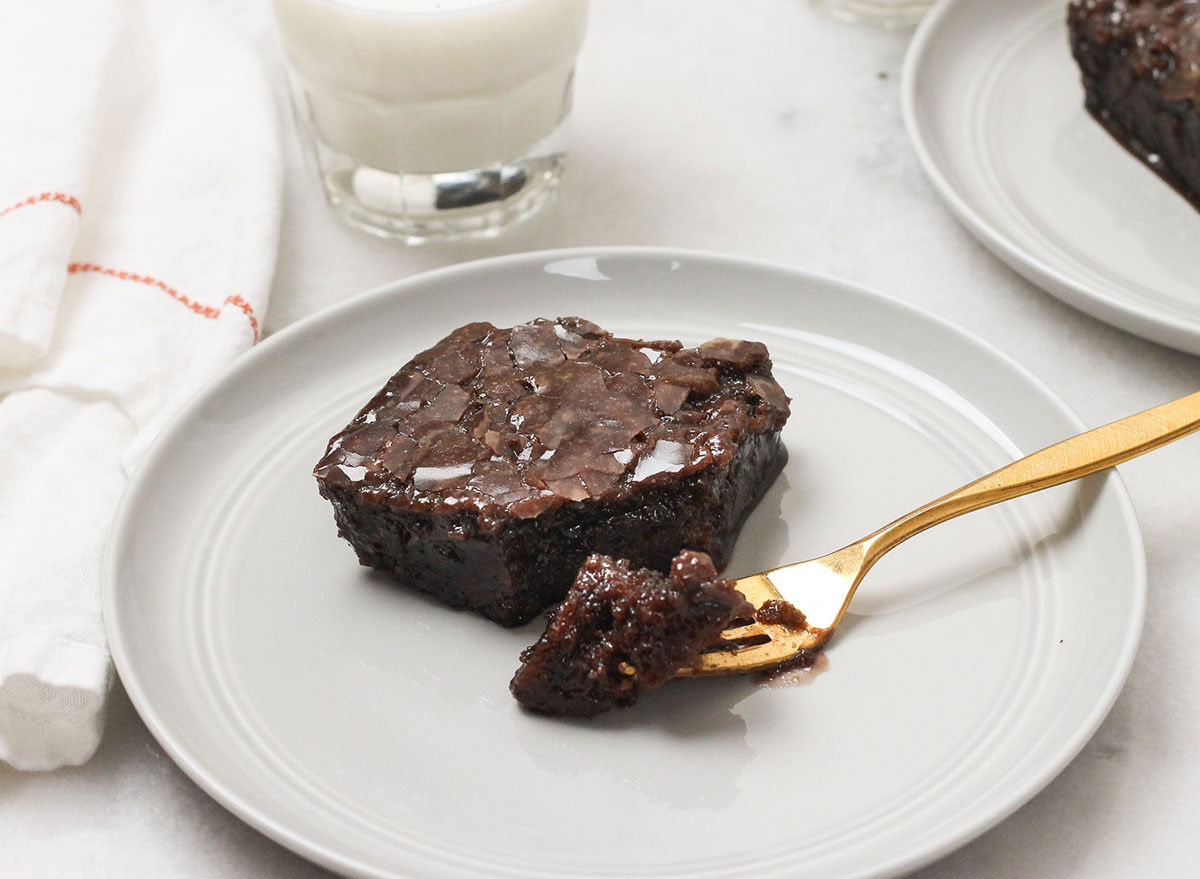 You may have heard of soda being used in recipes like pot roast, but did you know Coca-Cola is actually delicious in a cake as well? This sweet soda is the perfect addition to a homemade chocolate cake.
The traditional way to make Coca-Cola Cake
According to Coca-Cola's classic recipe, traditionally Coca-Cola cake is frosted while the cake is still hot. You're supposed to pour the frosting mixture onto the cake while it is still warm from the oven.
However, after a few attempts at making the Coca-Cola cake, I found that this technique didn't go exactly as planned. Pouring warm frosting onto a warm cake means the frosting will seep into the cake, creating a moister (and sweeter) cake than you may have anticipated. This may sound unappealing, but after having a few friends and some of our Eat This, Not That! editors try the cake, numerous people expressed their satisfaction with such a sweet confectionary.
Personally, I feel waiting for the cake to cool a bit before frosting it would be best. However, if you would like to make a Coca-Cola cake in the traditional manner, pouring the frosting while the cake is still warm the way to go.
Coca Cola Cake Recipe
Makes 16 servings
Ingredients
Cake
2 cups flour
2 cups sugar
1 tsp baking soda
1/2 tsp salt
1 cup Coca-Cola
1/2 cup butter
1/4 cup cocoa powder
1/2 cup buttermilk
2 eggs
1 tsp vanilla extract
Frosting
1/2 cup butter
1/2 cup Coca-Cola
1/4 cup cocoa powder
4 cups powdered sugar
How to Make It
Melt butter, then add Coca-Cola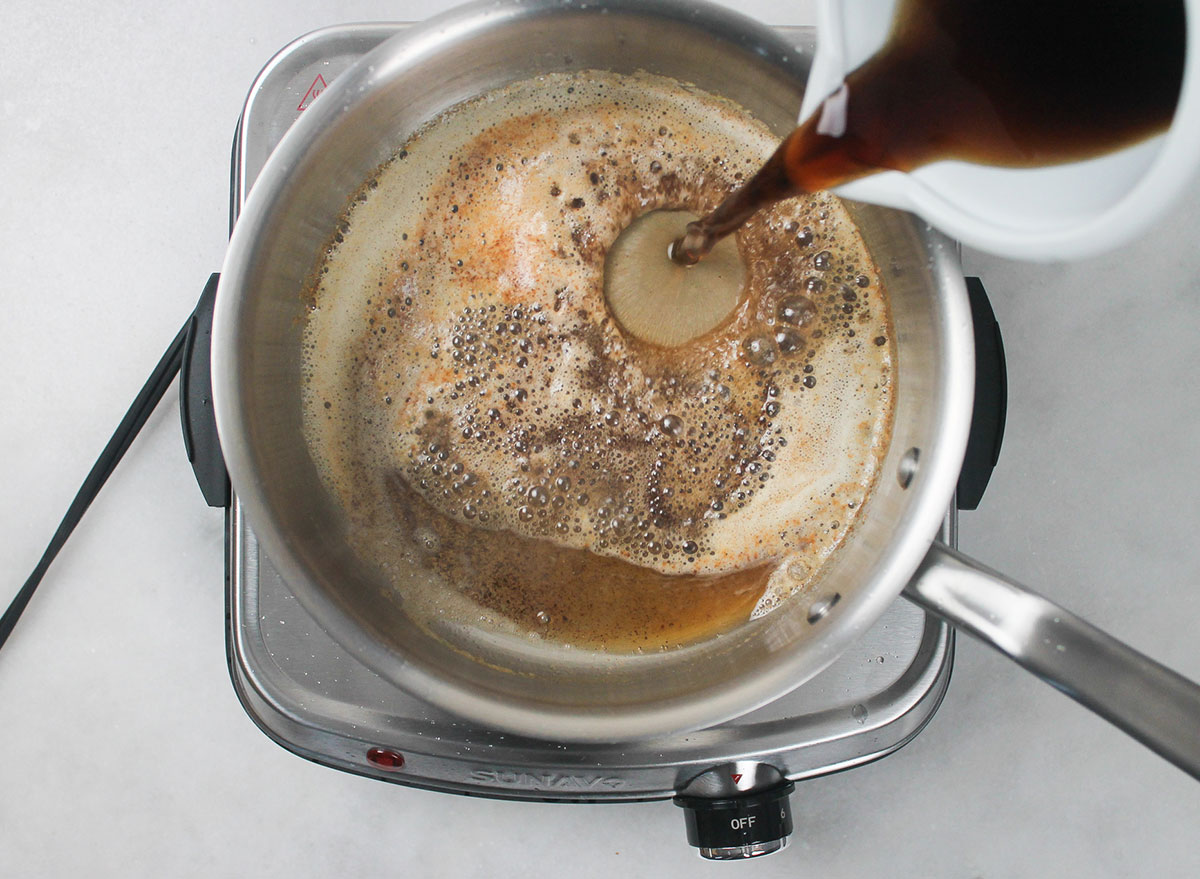 Melt the butter in a saucepan. Once melted, pour in the 1 cup of Coca-Cola.
Whisk in the cocoa powder into the pan. Wait for the mixture to start to boil before transferring. Once boiling, remove from heat and mix it together in a bowl with the flour, sugar, baking soda, and salt.
Add in buttermilk mixture
In a small bowl, whisk together the buttermilk, eggs, and vanilla extract. If you don't have any buttermilk at home, here's how to make buttermilk. Pour in the buttermilk mixture into the larger cake mixture.
Pour cake mixture into a greased pan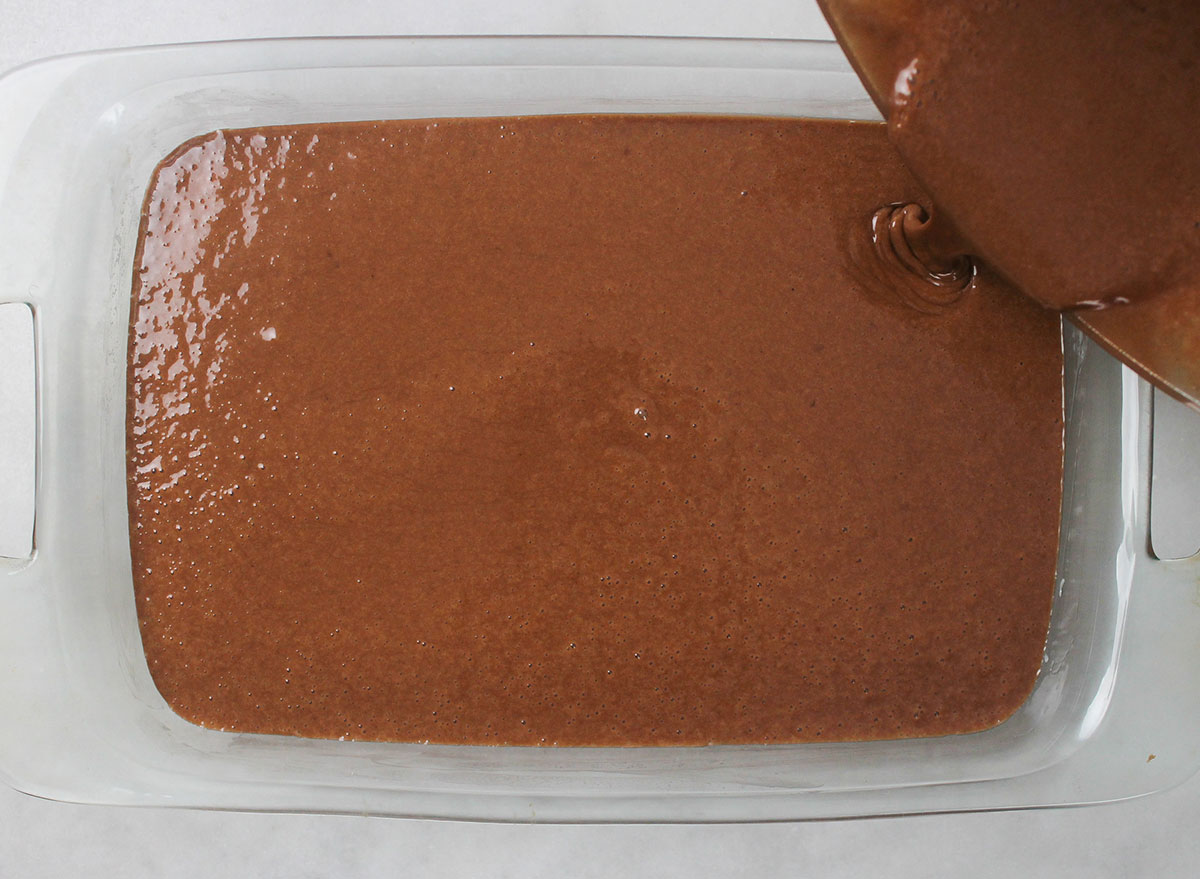 Grease a 9×13" pan by coating the pan with some butter. You can easily do this by unwrapping part of a stick and drawing on the pan with butter until it is coated. Pour in the whisked cake mixture into the bowl, then bake it for 40-45 minutes. To make sure the cake is done, use a toothpick in the center. If it comes out clean, it's good to go!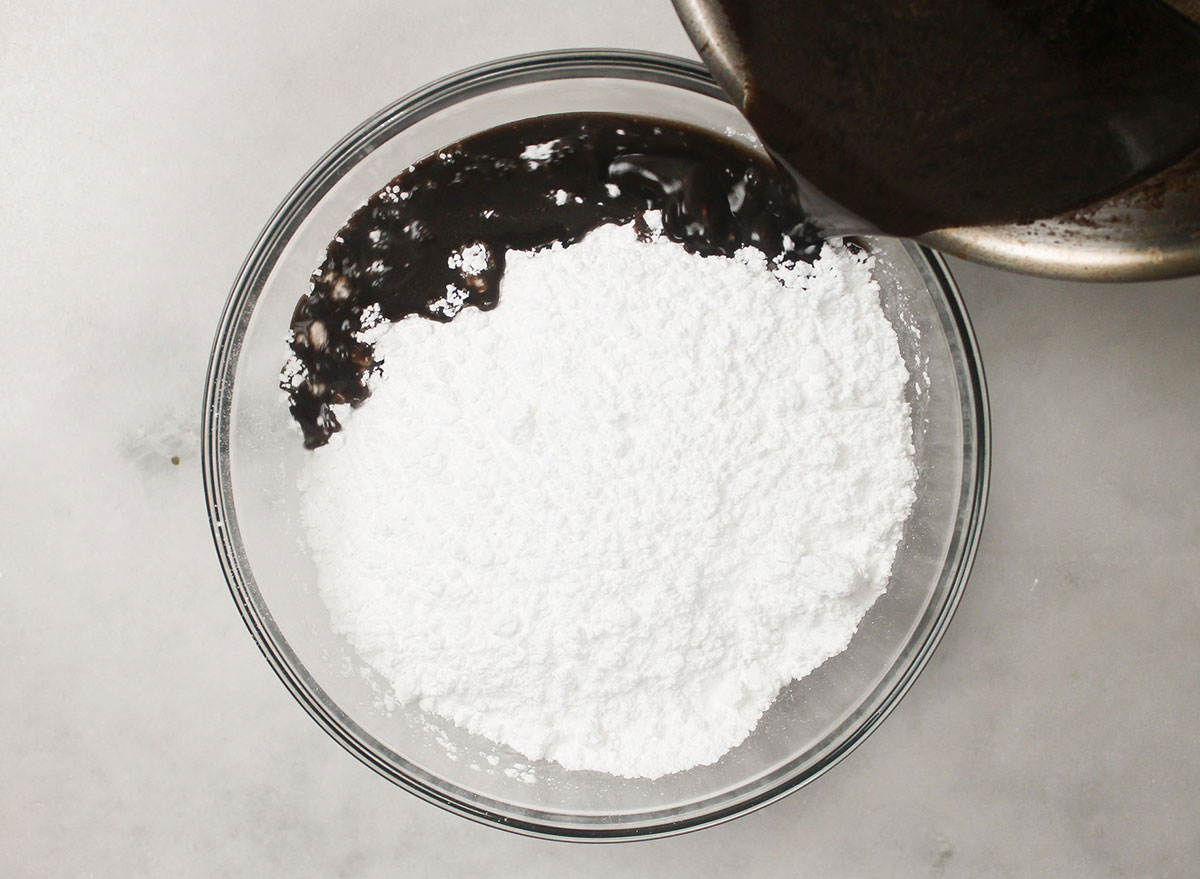 To make the frosting, cook the Coca-Cola in a pot for at least 10 to 12 minutes, or until the soda has reduced to half the size. Add in the butter and the cocoa powder, then whisk together. Once it starts boiling, add the sauce to a bowl with four cups of powdered sugar and whisk until smooth.6254a4d1642c605c54bf1cab17d50f1e
Pour frosting onto the cake
While the frosting is warm, pour it onto a cooled cake. If the cake isn't fully cool, that is okay! You're supposed to pour frosting onto a warm Coca-Cola cake. But for this recipe, I find waiting for the cake to slightly cool gives you the best result.
Full Coca Cola Cake Recipe
Preheat the oven to 350 degrees.
Sift together dry ingredients.
In a saucepan, mix together Coca-Cola, butter, and cocoa powder. Bring to a boil.
Pour over the dry mixture and mix together.
In a smaller bowl, whisk together eggs. Then combine buttermilk and vanilla extract.
Add to the cake mixture. Stir until all the ingredients are combined.
Grease a 9×13" pan, then pour the mixture into it.
Bake for 40-45 minutes. Take it out to cool.
To make the frosting, cook the Coca-Cola for about 10 minutes on low, or until the soda reduces in size by half.
Add in butter and cocoa powder and boil in a saucepan.
Pour into a bowl of powdered sugar and whisk.
Let the cake cool a bit before pouring the frosting on the cake. If the cake is still a bit warm, that is fine! That is the traditional way to make this cake.
Let the cake and frosting cool before serving.