8 Convenience Stores With the Highest Quality Food Options
From excellent sandwiches to top-of-the-line ice creams, these places offer some serious foodie gems.
America is embracing its convenience stores. Over the past decade, sales from convenience stores have risen by 28%, giving fast-food chains and grocery stores a run for their money. In 2022, 7-Eleven was even named America's favorite grocery chain in a YouGov survey of consumers, beating out popular brands like Aldi, Kroger, and Trader Joe's.
So it's no surprise that more customers are turning to the Wawas and 7-Elevens of the world to fulfill their snack and food needs. But what are the brands that actually have food that is worth going out of your way for? From excellent sandwiches to top-of-the-line ice cream options, there are some serious foodie gems you'll find at these unassuming places across the country.
As you'll see, according to various reviews and commentary on social media, several of these convenience store chains have some seriously tasty bites.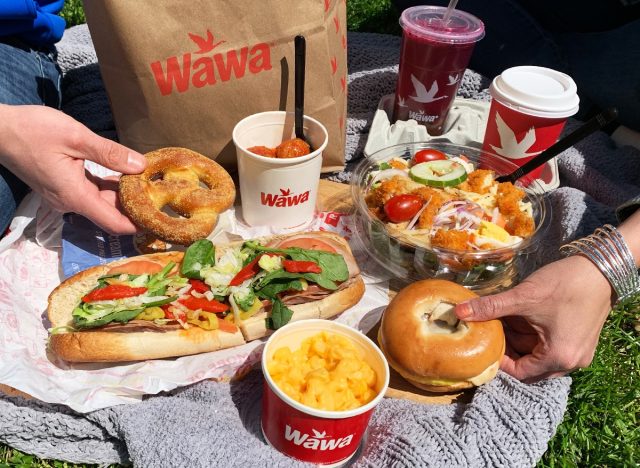 Up and down the East Coast, Wawa is one of the largest chains of convenience stores with an army of devoted fans. In addition to serving as a regional gas station, Wawa delivers big-time on convenience store offerings, including snacks and food items to fill up on, whether you are road-tripping across America or you are simply looking for lunch.6254a4d1642c605c54bf1cab17d50f1e
Do not mistake Wawa as just any other gas station store: They even serve their own hamburgers, which has helped Wawa outperform some fast food chains, according to Restaurant Business.
One Redditor noted that of the convenience store chains, Wawa is one of the better ones when it comes to food. Another Redditor pointed out that Wawa's hoagies as well as its macaroni and cheese were standouts.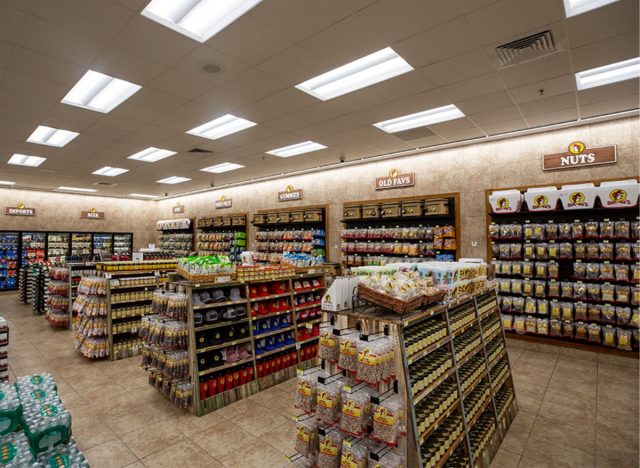 Whether or not you have driven through Alabama, Florida, Georgia, Kentucky, South Carolina, Tennessee, or Texas, you have probably heard about Buc-ee's. More than just a convenience store and gas station, Buc-ee's has developed quite the fan following over the years, turning the road stop into a destination in and of itself. One TripAdvisor reviewer even likened Buc-ee's as "the Disney World of stops," thanks to the chain's mascot, the plethora of merchandise, and food offerings.
Barbecue is a popular choice at Buc-ee's, but one Redditor recommends customers try the candied cashews and beef jerky. Other Redditors highlighted the chain's chicken salad and french fries as good options to try.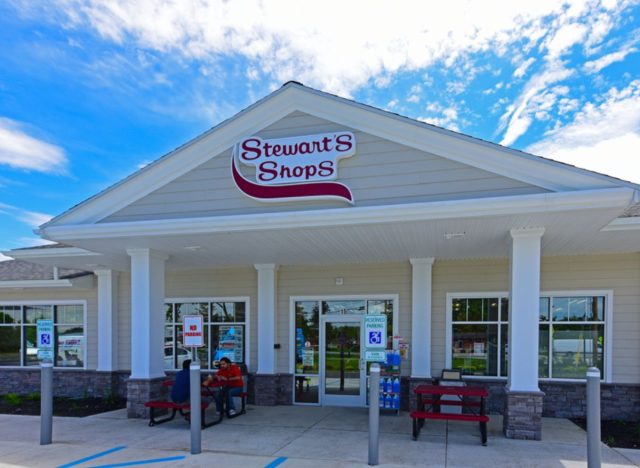 If you live in upstate New York, you might be familiar with Stewart's Shops. While the packaged snacks at Stewart's Shops get the job done, as one Redditor puts it, its ice cream is "excellent," and the fast food stands out at the chain.
In fact, one Stewart's Shops location was recognized for its ice cream by the World Dairy Expo, with its Peanut Butter Pandemonium winning the title of best peanut butter ice cream in North America. Other recognized flavors include Mint Cookie Crumble, Mango Dragon Fruit, and its Salty Caramel gelato. That's high praise for a convenience store chain.
Wawa is not the only East Coast convenience store chain customers rave about. Sheetz is a favorite for its made-to-order sub sandwiches and other fast food options. In fact, according to CNN, Sheetz considers McDonald's to be its largest competitor.
Some of the most notable menu items include mozzarella sticks, which one Redditor praised as being "the best mozzarella sticks," as well as breakfast combos, cheese curds, hot dogs, and wraps, which are often raved about on social media.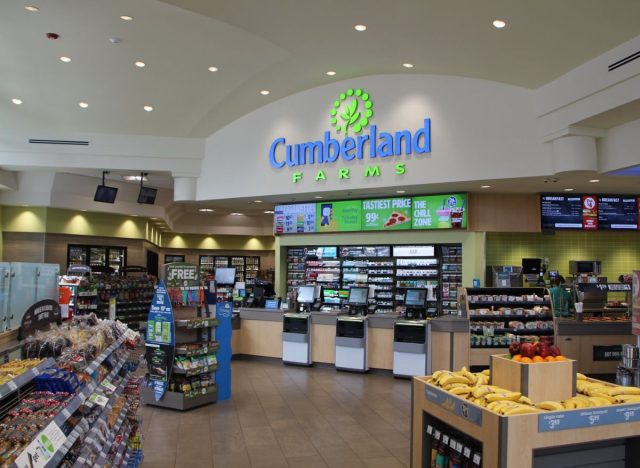 Two things in life are certain if you live in New England: your coffee likely comes from Dunkin', and you probably aren't too far from a Cumberland Farms location. The convenience store chain recently went through massive renovations that ran with the idea of Cumby's being much more than a run-of-the-mill gas station.
To follow the trend seen in other convenience store chains, Cumberland Farms has expanded its food offerings in recent years, with some consumers saying that for the price, it's a solid option. One Redditor pointed out that the chain's pizza is a standout.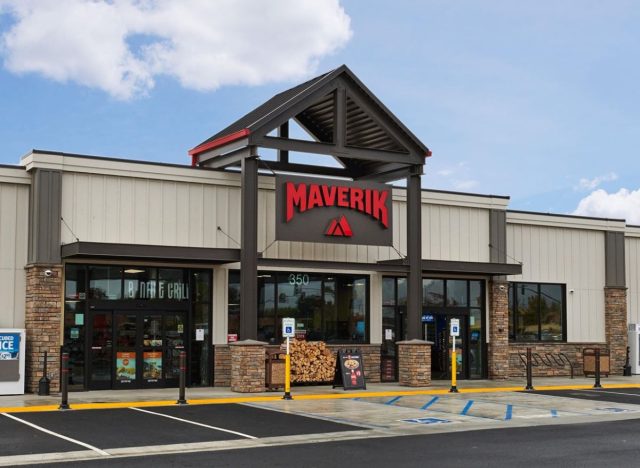 Wyoming-based convenience chain Maverik is on a mission to redefine the culinary experience. Bonfire Grill, its branded food section, offers customers everything from breakfast burritos, pastries, and coffee in the morning, to pizza and salads in the afternoon and evening.
One Redditor is pleased with the food offered at Maverik and is convinced the chain is poised to "take over the world." Others rave about Maverik's cinnamon rolls as being the "best cinnamon rolls ever."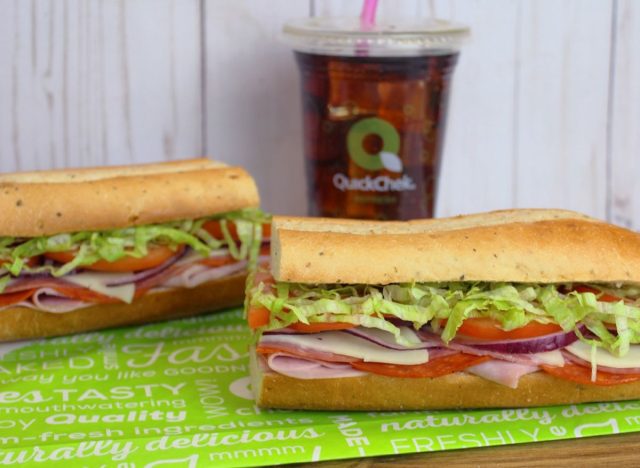 If Wawa were to have any serious competition for the reigning convenience store chain on the East Coast, it would be from QuickChek. Though Wawa's reach is much wider than QuickChek's, the latter has a stronghold in New York and New Jersey, drawing numerous comparisons on Reddit, especially when it comes to the food options.
One Redditor assures everyone that the two brands are essentially the same in terms of quality, but another comment claims that QuickCheck is "objectively superior." A third Redditor argues that QuickCheck has better coffee selections, which includes lattes and macchiatos.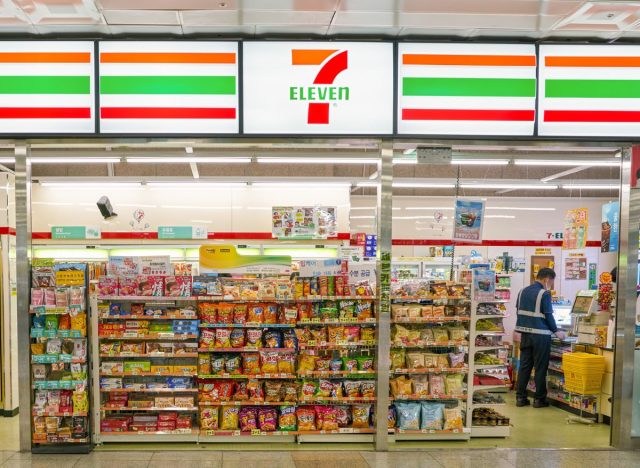 A synonym for convenience stores, the 7-Eleven brand has come a long way over the years when it comes to food options. It's best known for Slurpees, but customers can also enjoy its hot food items including pizzas, taquitos, and a top-ranked Buffalo Chicken Roller.
In fact, more and more customers are turning to 7-Eleven when it comes to their grocery needs too, ranking higher than mega grocery chains Aldi and Kroger on a 2022 grocery survey. The chain even has its own private-label wines, so it truly strives to be a one-stop shop for everyone's food and beverage needs.
Carly Neil
Carly Neil is a freelance writer specializing in all things food, travel, Disney, and theme parks.
Read more about Carly