11 Secrets You Really Need to Know About 7-Eleven
You're definitely not taking full advantage of this ubiquitous convenience store.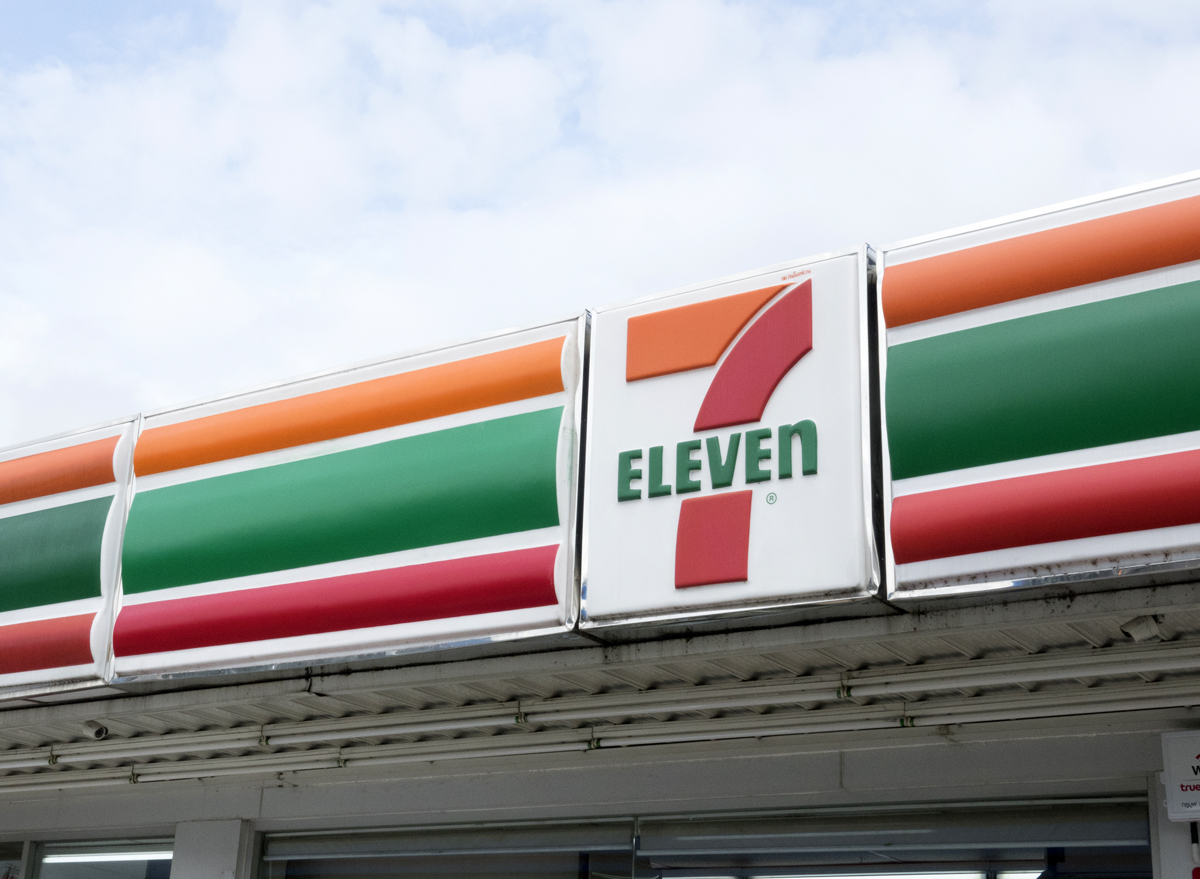 If you have ever gone on a road trip before, or any car ride for that matter, then chances are you are familiar with the popular convenience store chain, 7-Eleven. Founded in Dallas in 1927, what started out as an ice house storefront in the South has grown into a giant corporation with over 71,000 stores worldwide. The nearly 100-year old establishment is such a part of convenience store canon that just hearing the name "7-Eleven" can immediately conjure up images of Slurpees and rotating taquitos.
However, 7-Eleven isn't just all snacks and slushies—it has a bunch of secrets (some fascinating) lurking in its convenience stores, too. From sending a Slurpee into space to being an unexpected place where you can pay off your taxes, here are 11 facts about 7-Eleven that you never knew. (Plus, we gathered 20 McDonald's Secrets Employees Don't Want You to Know.)
They have their own private-labels wines.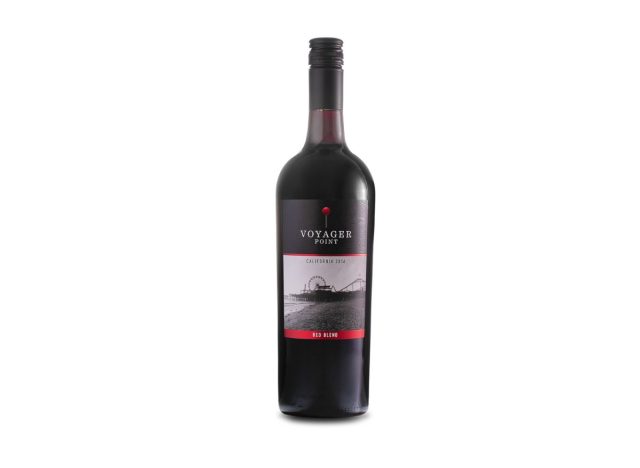 Forego the liquor store and instead pick up your bottle of booze at your local 7-Eleven. The 24-hour shop carries its own private-label wines, ranging from Chardonnay to Pinot Grigio, that are all sold at reasonable prices. In 2018 they introduced their own canned wine, called Roamer, that is perfect to pick up for park picnics or beach days. These are just a few of the chain's 1,500 private label items, which easily blend in.
They have "Bring Your Own Container" slurpee days.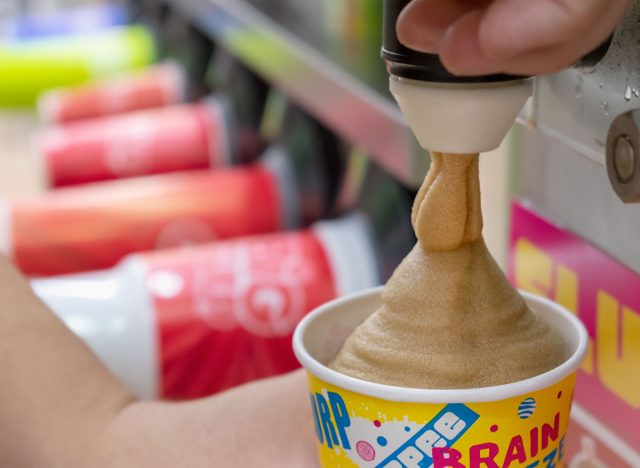 According to People magazine, 7-Eleven has "Bring Your Own Container" Slurpee days where customers can fill up any container they please with this icy beverage for just $1.50. However, there is one catch—your drink receptacle must fit in the store display's "BYOC" cutout, which is 10-inches in diameter. This means teapots and lemonade pitchers are a go, but you might want to leave your gigantic Tupperware at home.
You can pay your taxes there.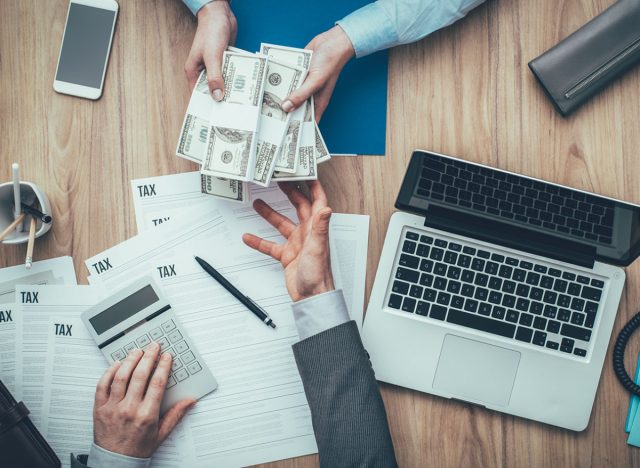 7-Eleven proves it has a lot of tricks up its sleeve with this one. According to the IRS website, you can pay your taxes, in cash, at a nearby 7-Eleven store for a small fee. However, there are is one caveat—you can only pay up to $1,000 daily. The more you know.
Some of their Big Gulps are packed with sugar.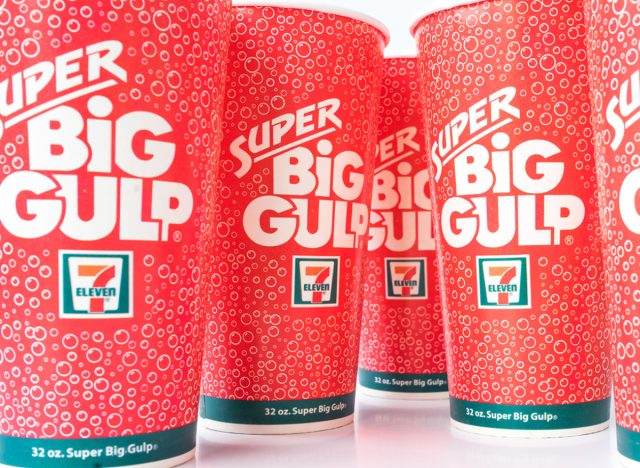 Slurpees may steal all the thunder when it comes to 7-Eleven drinks, but the store's Big Gulps come in at a close second. If you are watching your sugar intake, though, you may want to skip it. The medium Coca-Cola Big Gulp, which features around 30 ounces of soda, is filled with a staggering 104 grams of sugar.
You can get 7-Eleven delivered (Yes, alcohol too.)
Cuddled up watching Netflix but really want a late-night snack? Don't worry, 7-Eleven has an app for that. 7-Now, the store's delivery app, offers 24/7 delivery service to customers who can expect to have their items in 30 minutes or less. Over 3,000 products are available to purchase via the app, and include everything from fresh food and ice cream to beer and seltzer.
They weren't always called 7-Eleven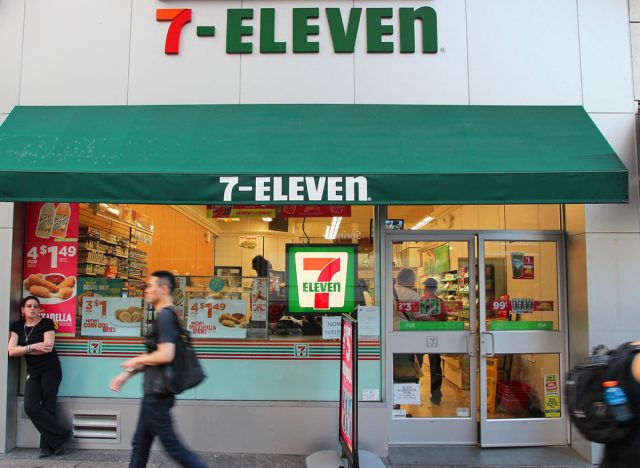 If you can believe it, 7-Eleven was once upon a time called something else. The well-liked store chain, which got its start in Dallas in the 1920s, was first called Tote'm Stores, a name given because of the way people "toted" off with their items. However, in the 1940s the name was switched to 7-11 to reflect the store's hours of operation, which used to be 7AM to 11PM.
You can get a free Slurpee on Free Slurpee Day
What's better than a 7-Eleven Slurpee? A free one. Each year on July 11th (aka 7/11) customers can expect to receive a Slurpee, free of charge. This tradition, which attracts people far and wide, has been going strong since 2002.
Their menu varies based on location.
Don't anticipate the same menu at every 7-Eleven—there are 71,000 locations worldwide, after all. You can expect to find steamed buns and onigiri on the 7-Eleven menu in China, whereas in Hawaii 7-Eleven is usually stocked with nori rolls and fresh leis. Another interesting fact? Out of these 71,000 stores, over 30% of its locations are found in Japan.
No, the sandwiches aren't made onsite.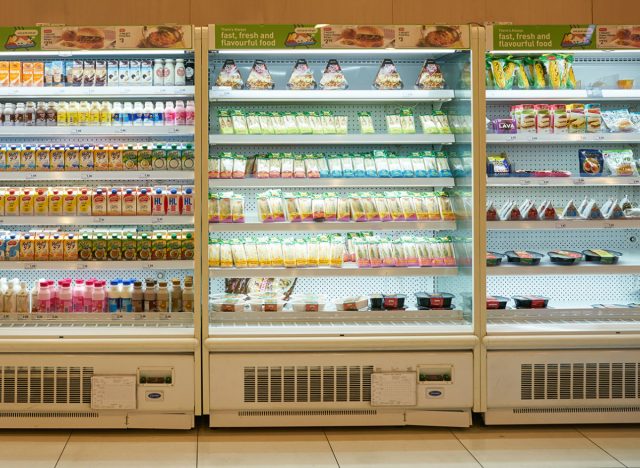 Sorry to break it to you, but the "fresh & chilled" sandwiches at 7-Eleven, which include popular options such as their Italian Sub and Chicken Salad, aren't made fresh onsite. According to Convenience Store News, they instead are prepared at a local U.S. Department of Agriculture-inspected commercial kitchen and then transported over. If you want something made to order Wawa may be your best bet.
Pumpkin spice drinks are a thing here, too.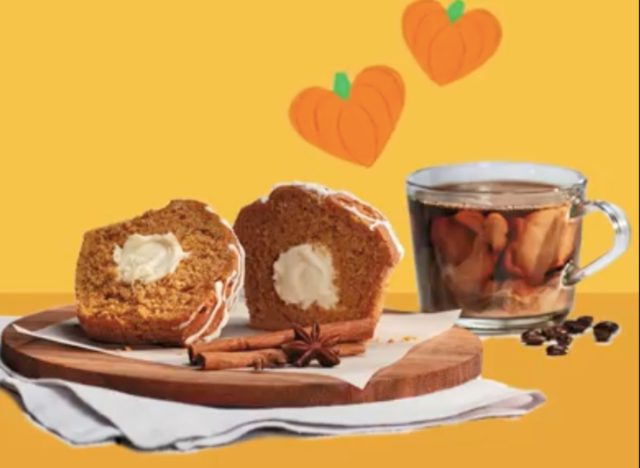 If you thought that Starbucks was the only place you could get your pumpkin spice fix, then we have news for you. You can expect to find limited-edition pumpkin-centric drink options, such as Fall Pumpkin Coffee and OG Pumpkin Spice Latte, at 7-Eleven stores nationwide during the cooler months.
RELATED: The Best & Worst Pumpkin Spice Creamers in 2021—Ranked!6254a4d1642c605c54bf1cab17d50f1e
They sent a Slurpee into space.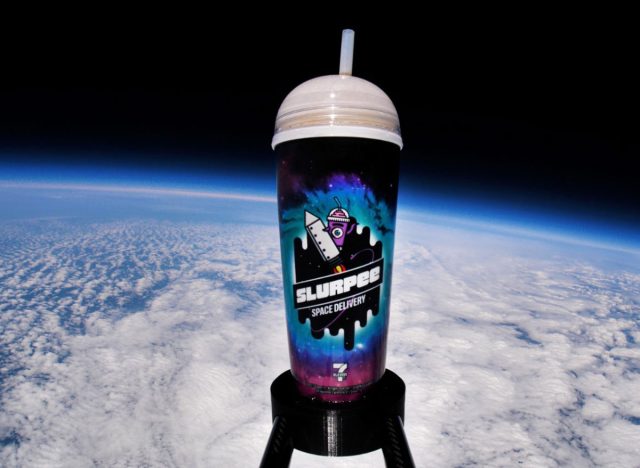 Jeff Bezos and Richard Branson weren't the only ones to take a trip to outer space recently—the convenience store's iconic drink, the Slurpee, adventured out of this world this past summer, too. Using a balloon launcher, 7-Eleven catapulted the Coca-Cola Slurpee into the stratosphere from a store in Michigan in honor of the chain's 94th birthday.
Uncover more secrets about your favorite stores:
11 Secrets Arby's Doesn't Want You to Know
8 Secrets Burger King Doesn't Want You to Know