5 Cooking Secrets Chef Claudia Sandoval Swears By
Chef Claudia Sandoval tells us her cooking secrets after the launch of her new show.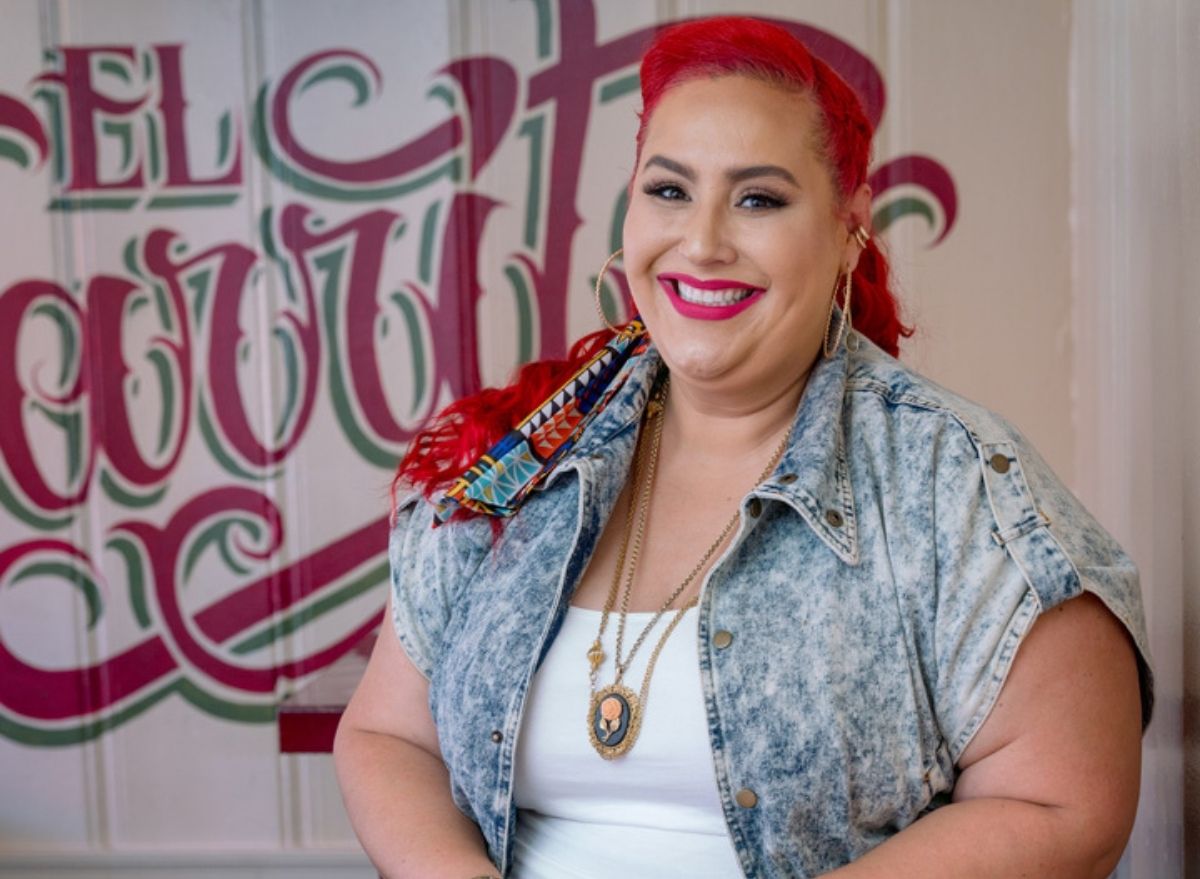 The season six winner of MasterChef U.S. and recent judge of MasterChef Latino (season two), Chef Claudia Sandoval, has always shown her skills in the kitchen by creating absolutely inspiring experiences through the taste of her food.
After winning MasterChef back in 2015, the iconic celebrity chef went on to publish her bestselling cookbook Claudia's Cocina: A Taste of Mexico, as well as jumpstart "Claudia's Cocina", her successful culinary consulting and catering company, working with major brands like Coca-Cola, Kellogg's, T-Mobile, and Tajín.
Chef Sandoval debuted in her first solo traveling food show that began streaming on Discovery+ on May 5th—Taste Of The Border. She took viewers on a trip down to the US-Mexico border to explore often-overlooked border towns to discover the diverse and delicious food, as well as the underrated area's vibrant culture.
As opportunities have continued to arise, Chef Sandoval has always risen to the challenge and grown her individual tastes and talents. Luckily for us, she's shared her personal cooking secrets with Eat This, Not That! so you can start sharpening your skills and maybe one day make your way up to her expert level!
Read on to 5 Cooking Secrets Chef Claudia Sandoval Swears By and you too can cook like a MasterChef champ! For even more expert tips, take a look at 4 Cooking Secrets Celebrity Chef Aarón Sánchez Swears By.
Tradition is important to keep moving forward
When it comes to keeping the tradition alive in her cooking, Sandoval says, "you can't know where you're going, if you don't know where you're coming from." This goes for any food or dishes that hold deep, rich culture. If you can truly understand where your recipes stem from, you can still make them look like they came right out of a cooking magazine, without losing the authenticity and immeasurable flavors.
"I may serve you something that looks completely modern and gorgeous and beautiful, but when you taste it, it's going to taste like my grandmother's chili rellenos," the legendary chef explains. And, "if I can encapsulate those flavors and that nostalgia in a bite, or a plate better yet…I think that that's really the goal."
She allows her personal experience tasting food and the old-school recipes from within her family to influence her cooking in the present. This creates a sort of connection to the food that can resonate memories of home once it hits your tastebuds. Sandoval says, to continue growing as a cook, you must remember: to move forward, you have to look back.
Use every part of your foods that you can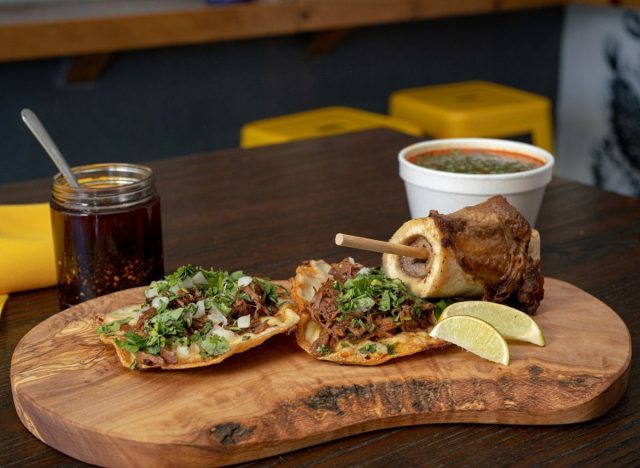 In episode four of Taste of the Border, Sandoval stopped in Monterrey (a large capital city in Mexico) where she visited the Sociedad Mexicana de Parrilleros—she describes as somewhat of a "society of grill masters"—to learn about the town's staple "Cabrito" dish. It includes a "suckling goat that they kind of braise and bake for a really really long time," she said, but the way they use the entirety of the animal to create mind-blowing dishes completely took her breath away.6254a4d1642c605c54bf1cab17d50f1e
"They are team no waste, much like myself," Sandoval says. "For some people it's like…I don't want to eat all of the innards of the animal and all that," she explains, but it's not as weird or unappetizing as it sounds. She says using every part of your foods is resourceful and it brings extreme flavors that can take your dishes to a whole new level.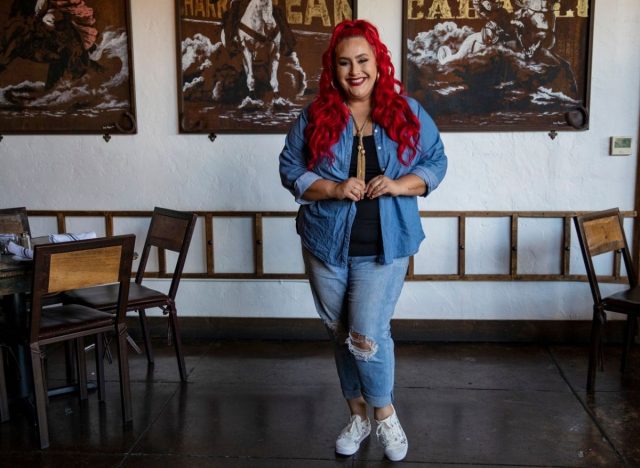 Sandoval may be able to work under some pretty extraordinary circumstances, but a dirty kitchen is not one she will ever allow. Working in a clean kitchen is at the top of her list as chef in the kitchen! She needs her bowls and utensils to be easily available, so that she doesn't have to bother with washing any dishes while she's in the midst of creating a culinary masterpiece.
It also helps to be "able to move around in the kitchen and the space," Sandoval says. If your cooking area is clear, then there are endless possibilities of what you can create within it.
Prep what you can ahead of time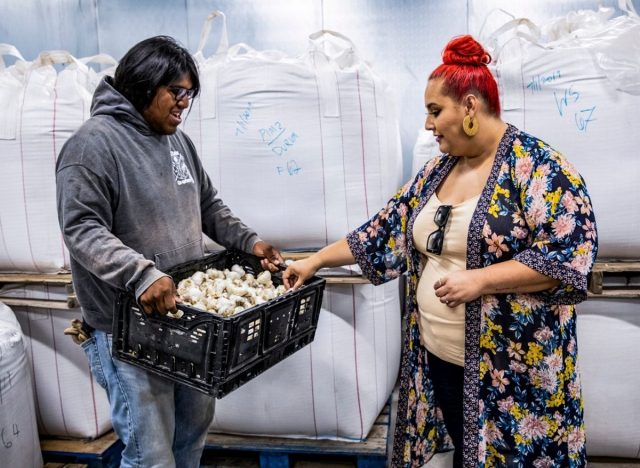 You want to stay prepared in the kitchen, MasterChef star recommends doing all the preliminary chopping, slicing, blending, marinating, and portioning you can before you turn up the heat. When you prep your food prior to actually cooking, you can prevent yourself from overly stopping and starting as you run around the kitchen looking for what you need in any instance.
After the stove is on, timing is everything. But, if you have your ingredients prepared and ready to go at your fingertips, Sandoval suggests, "you can focus on what you're actually cooking. Instead of like trying to chop fast enough to get to your next step in time."
Learn your stove like the back of your hand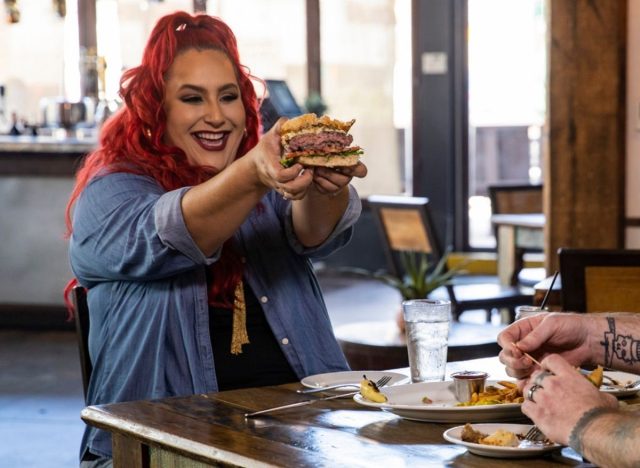 What may seem like a simple rule of thumb at first glance, is an unhinged enemy if you don't take it seriously. No one wants burnt, sour garlic or meat so dry you need to drown it in sauce. This is why "you need to know what a medium low heat is on your stove," the celebrity chef explains. If you know what high and low heat looks like on your stove, you can cook according to what your food needs.
Even when she may be learning or teaching new recipes, she says, "my high is not your high, or my medium low is not your medium low." But, since your heat is going to affect everything you make in the kitchen, it's super important to get to know your equipment. Doesn't matter if your stove is gas, induction or electric, when you learn how to use temperature to your advantage your food will be golden! (possibly literally?)
For more celebrity recommendations, check out 5 Healthy Eating Habits Daphne Oz Lives By.
Jordan Summers-Marcouillier
Jordan Summers-Marcouillier was born and raised in San Jose, California and now works as a writer in New York, NY.
Read more about Jordan