4 Cooking Secrets Celebrity Chef Aarón Sánchez Swears By
The award-winning chef shares how you can set yourself up for success in the kitchen.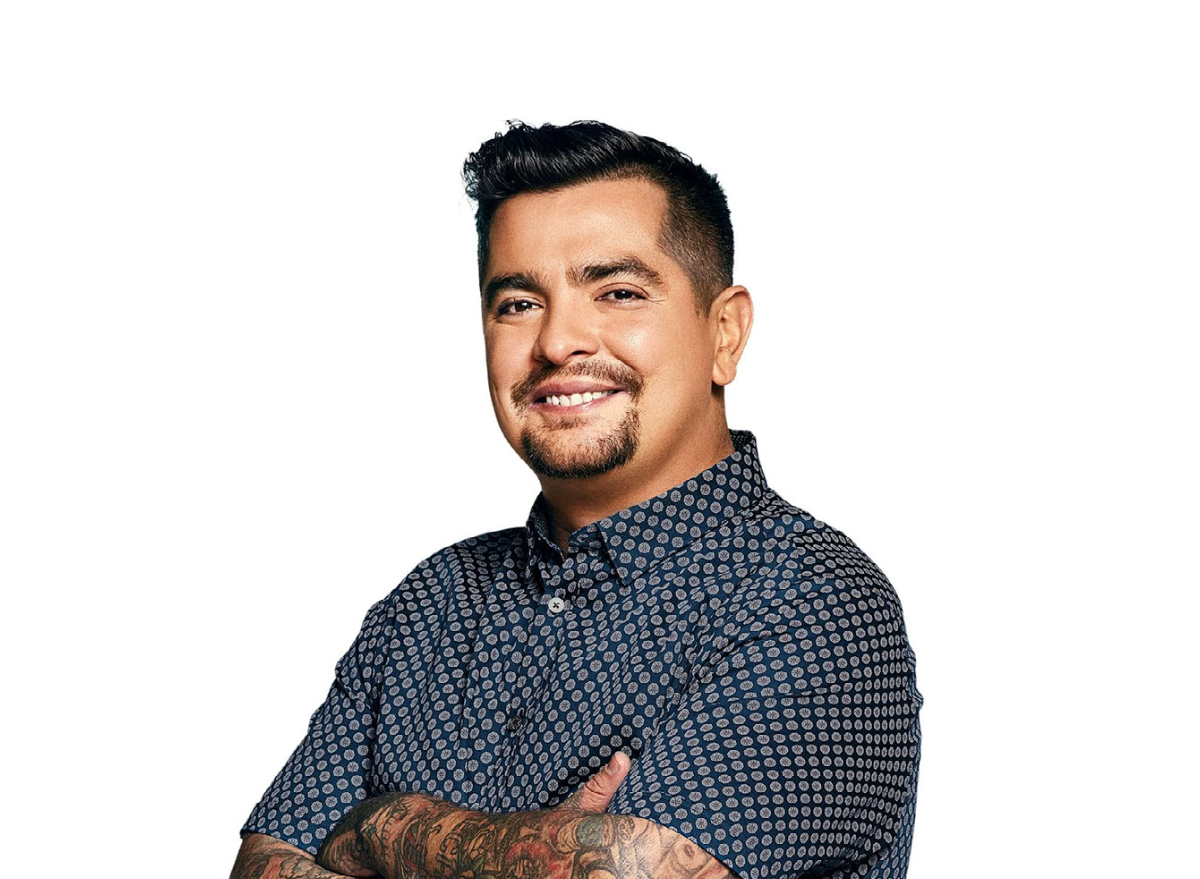 As an award-winning chef, TV personality, and cookbook author, Aarón Sánchez has made a significant mark on the culinary industry one dish at a time. From hosting the Emmy-nominated series Taco Trip to serving as a judge on Chopped and MasterChef, Sánchez has an extensive history of sharing his food insights with the world.
Now, the celebrity chef is continuing to pay his knowledge forward as a judge on the eighth season of MasterChef Junior, which premieres on FOX tonight at 8 p.m. ET/PT. Under the mentorship of Sánchez, Gordon Ramsay, and Daphne Oz, 16 young chefs between the ages of eight and 13 will compete for the title of MasterChef Junior, taking home the coveted trophy and $100,000 in prize money.
"I'm just excited about this crop of kids that we have. I think they're super dynamic, very different personalities," Sánchez says in an exclusive interview with Eat This, Not That! "And they really show a great fabric of what the diversity of our beautiful country is all about."
Whether you're an established chef or still honing your cooking skills, one thing is for sure: there's always room to grow. And Sánchez knows a thing or two about setting yourself up for success in the kitchen. Read on to discover the chef's go-to cooking tips, and for more, check out 16 Celebs Share How They Make Oatmeal.
Procure the proper tools and ingredients.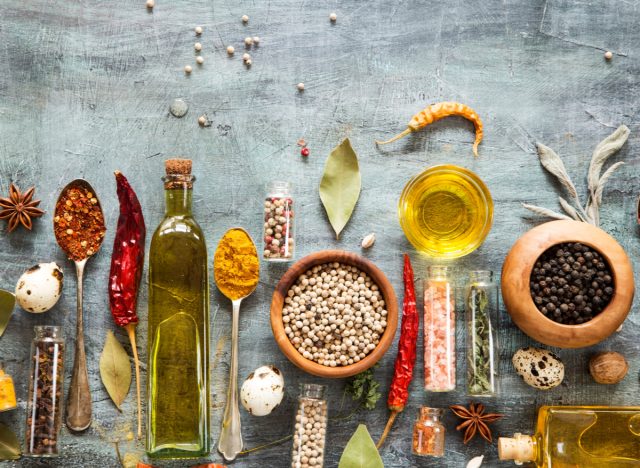 The quality of your ingredients and cookware can have a major impact on the outcome of your recipes. To take your home cooking to the next level, Sánchez recommends obtaining reliable, proper tools—like a sharp knife—having a stocked seasoning cabinet, and using high-quality sea salt and olive oil—one for cooking and another for finishing a dish.
"All these small things make a huge difference in the overall result as far as flavor and actually the result of just tasting like something authentic," the culinary star says.
Take advantage of versatile flavors.
Although Sánchez can whip up an elaborate dish at a moment's notice, he still knows how to keep it simple. And one of his favorite quick and easy recipes is his famous Chipotle Love.
Made with canned chipotle chilis, roasted garlic, lime juice, canola oil, and cilantro, this five-ingredient purée can be used for a variety of dishes.
"That right there is perfect for a marinade for chicken. You can [also] put some mayonnaise and make a 'chipotle mayo' for fresh seafood," he says.
Wondering how the sauce got its name? According to Sánchez's website, "…it really does feel like adding some love with a kick to a dish."
Learn from others.
As one of the most prominent Latino chefs in America, Sánchez is passionate about continuing his family's legacy through food. And his love for the industry started in his home. His mother, Zarela Martínez, was a chef and restaurateur who has been credited with bringing Mexican cuisine to New York City. She has served as Sánchez's biggest influence and inspiration.6254a4d1642c605c54bf1cab17d50f1e
For the MasterChef Junior judge, a key tip to improving your cooking is learning from people who are older than you—like your family members. While doing this, Sánchez suggests filming them while they cook and cataloging their recipes.
"It's a beautiful way of preserving their legacy and learning from them," he says.
Develop your own style.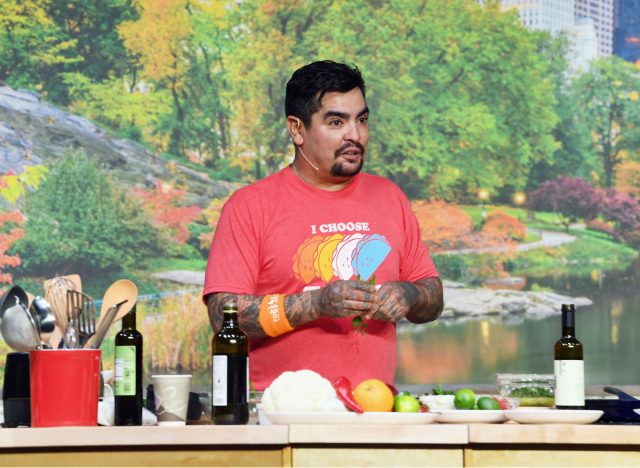 When it comes to navigating the culinary world, Sánchez's best piece of cooking advice is to create your own unique style within the space. While the knowledge gained from mentors is invaluable, he recommends trying to separate yourself from those who have influenced you.
"I think that you have to take all this beautiful information that you've cataloged in your experiences and then through that, sort of, disseminate that and then make your own voice culinarily," he says. "And that's for every facet of art, to be honest."
For more celebrity food news, check out 5 Healthy Eating Habits Daphne Oz Lives By.
Brianna Ruback
Brianna is a staff writer at Eat This, Not That! She attended Ithaca College, where she graduated with a degree in Journalism and a minor in Communication Studies.
Read more about Brianna