Copycat Cracker Barrel Meatloaf Recipe
Get the same great Cracker Barrel taste right at home with this delicious meatloaf recipe!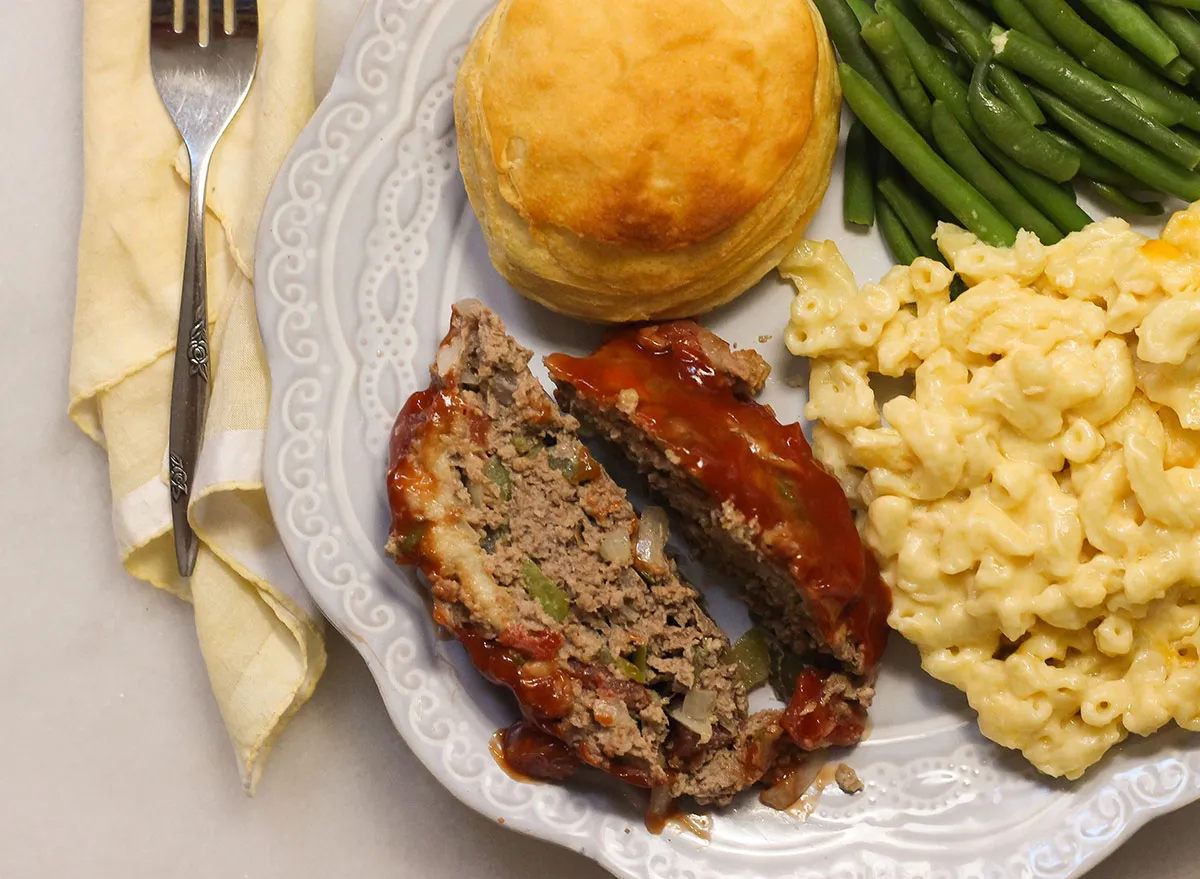 When it comes to meatloaf, it seems there are two opinions: You either love it, or you hate it. For me, I always leaned more toward the "hate it" side. I never really liked meatloaf growing up, and the only way I would eat it is with a nice dousing of ketchup on top. This was, of course, until I started making meatloaf of my own—specifically this Copycat Cracker Barrel meatloaf recipe.
The trick to making delicious meatloaf
What changed my mind about meatloaf? The way it is made! Meatloaf is usually softened with some kind of breading. Breadcrumbs are a pretty normal breading to be put in meatloaf. My mother always liked to put oatmeal in her meatloaf. But for me? I like to add actual slices of bread (soaked in milk) into my meatloaf. Once I started doing that, my opinion for meatloaf drastically changed. Now I make meatloaf a few times a month!
What makes this a Cracker Barrel meatloaf?
Like I mentioned, meatloaf can be made in all different types of ways. However, to make sure this meatloaf was a close copycat to Cracker Barrel meatloaf, I decided to find the meatloaf ingredient list on their website. According to Cracker Barrel, their meatloaf recipe has tomatoes, onions, and green peppers. Hence why this recipe has a whole can of tomatoes, as well as diced green peppers and onions.
Here's how to make a copycat Cracker Barrel meatloaf step-by-step.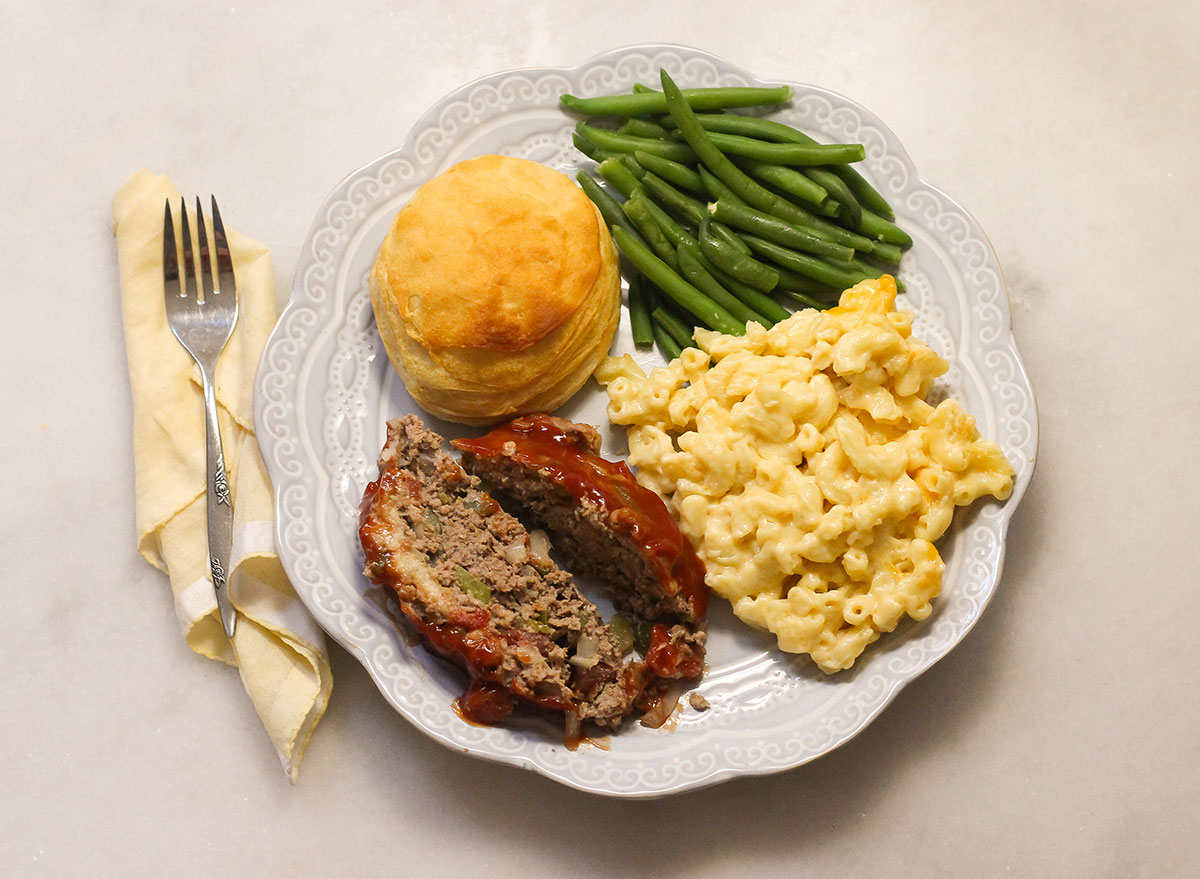 Cracker Barrel Meatloaf Recipe
Makes 6 servings
Ingredients
2 pieces of bread
1/2 cup milk
1 1/2 lbs. ground beef
1 10 oz. can diced tomatoes, drained
1 green bell pepper, diced small
1 small onion, diced small
1 egg
1 tsp salt
1/2 tsp pepper
1 tsp Worcestershire sauce
1/2 cup ketchup
How to Make It
Soak 2 pieces of bread in milk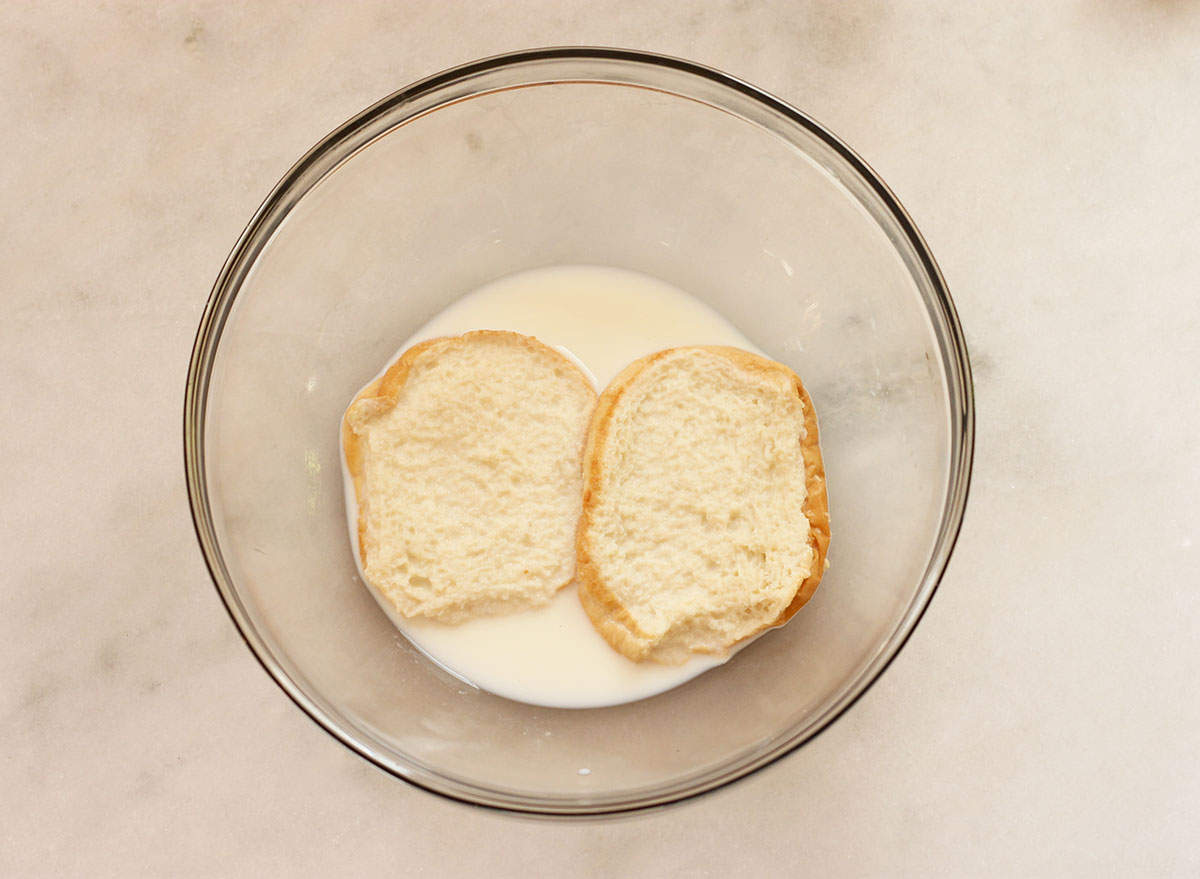 While breadcrumbs work well in a meatloaf, I find adding bread with milk makes the meatloaf much softer when baking in the oven. Soak two pieces of bread in the 1/2 cup of milk, or if you have extra hamburger buns, use one as I did!
Mix together the ingredients (except the ketchup)
After soaking the bread for about 3-4 minutes, add in the ground beef, diced tomatoes, bell pepper, onion, egg, salt, pepper, and Worcestershire sauce. While it may sound off-putting to do, mixing the meatloaf with your hands will be the easiest way to get the ingredients mixed well.
Form into a loaf in a deep casserole dish
Move the meatloaf mixture into a deep casserole dish, and form into a loaf with your hands. You don't want to use a shallow pan because the meatloaf will release juices while cooking.
Bake for 1 hour, then spread the ketchup
Bake the meatloaf for one hour in the oven, until the meatloaf reaches 160 degrees with a meat thermometer. Once finished, spread the 1/2 cup of ketchup on top.
Serve with some typical Cracker Barrel sides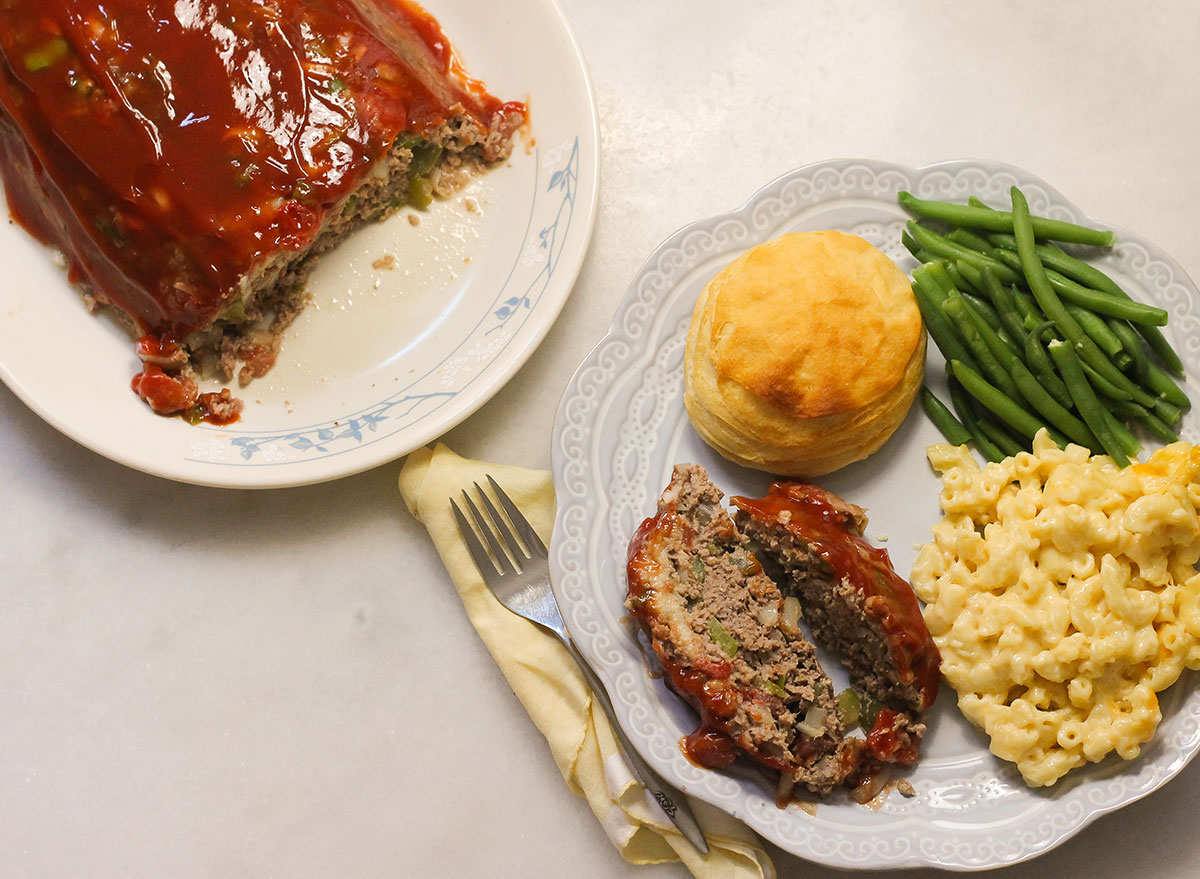 Make some Cracker Barrel Macaroni and Cheese, homemade biscuits, or green beans to serve as sides with your meatloaf!6254a4d1642c605c54bf1cab17d50f1e
Cracker Barrel Meatloaf Full Recipe
Preheat the oven to 350 degrees.
Soak 2 pieces of bread (or a hamburger bun) with the milk for 2-3 minutes in a large bowl.
Add in the ground beef, diced tomatoes, bell pepper, onion, egg, salt, pepper, and Worcestershire sauce. Mix together with clean hands.
Form into a loaf in a deep casserole dish.
Bake in the oven for 1 hour, or until the meatloaf temperature reads 160 degrees.
Once finished, spread the ketchup on top with a spatula.
Serve with biscuits, green beans, or Copycat Cracker Barrel Mac & Cheese!