Another Bakery Chain Rivaling Panera Declares Bankruptcy
The brand will attempt to restructure its debt as it struggles to stay afloat.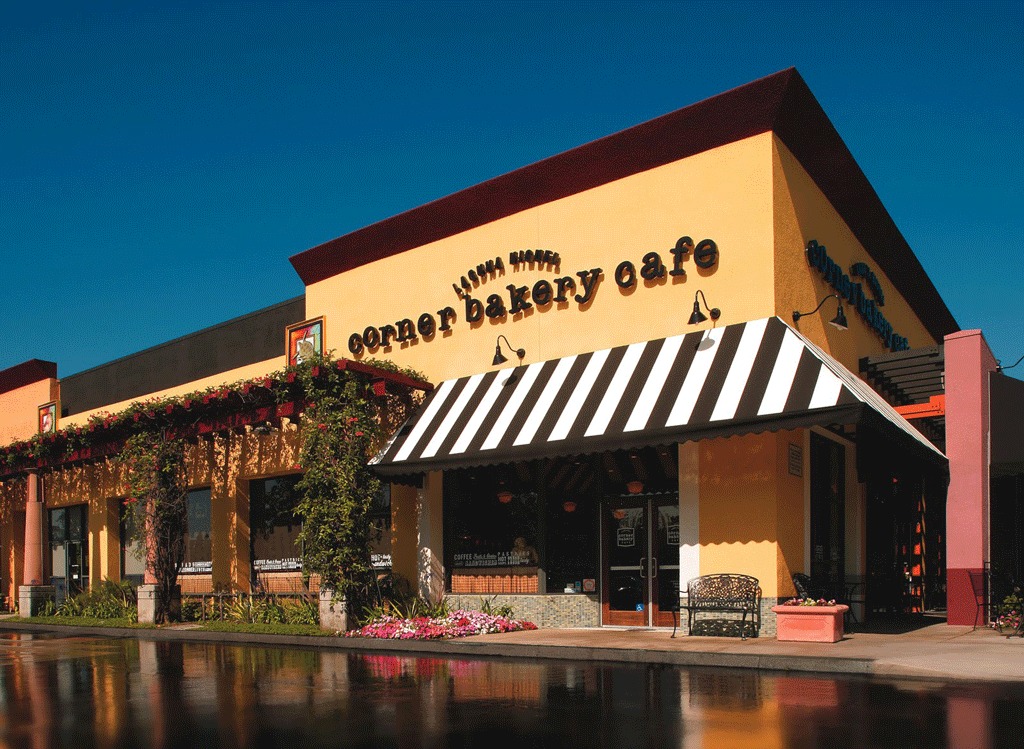 The past few years haven't been particularly kind to bakery-café chain Corner Bakery. The brand, which was once deemed a worthy rival to Panera, saw a drop in sales during the pandemic and has struggled to regain its footing ever since. Unfortunately, the gradual decline resulted in Corner Bakery filing for bankruptcy last week.
The chain's store count also seems to have been on the decline. It operated 175 units in the U.S. in 2019, according to Technomic, but the data company ScrapeHero reported that only 140 remain as of February 2023.
The Chapter 11 filing comes as an attempt to block creditors from seizing control of the company. Court documents show that SSCP Restaurant Investors acquired the chain's reported $33.8 million in secured debt and began making moves to take over Corner Bakery, spurring the bankruptcy filing, according to Restaurant Business.
Corner Bakery refutes that its debt is that high, instead saying that the figure falls between $20 million and $24 million. Whatever the chain does owe, the protections the company filed for would allow it to continue operating while it makes a reorganization plan to hopefully repay its debts and keep the business afloat.
The chain defaulted on its loans last year, and said that its "underperforming" stores have weighed down the company, according to Restaurant Business.
In 2020, the company reportedly began making efforts to restructure its debt and brought in restructuring and financial advisors to explore strategic options.
Even before the pandemic, Corner Bakery was never quite able to achieve the same levels of popularity and success as its biggest competitor Panera Bread. Panera topped a list of the highest-grossing bakery-café chains in the U.S. in 2019, the year before the pandemic began, while Corner Bakery came third behind second-place Einstein Bros. Bagels.
Corner Bakery is not the only bakery-café chain that has struggled since the start of the pandemic. For example, Aurify Brands rescued Le Pain Quotidien and Maison Kayse from bankruptcy by acquiring both brands in 2020. But with many workers and companies making the shift to remote work, only time will tell if Corner Bakery can truly recover.
Corner Bakery was contacted for comment did not immediately respond.
Zoe Strozewski
Zoe Strozewski is a News Writer for Eat This, Not That! A Chicago native who now lives in New Jersey, she graduated from Kean University in 2020 with a bachelor's degree in journalism.
Read more about Zoe