The Best Places Offering Takeout & Delivery in Every State
You still have plenty of options.
As Americans practice social distancing in an effort to slow the spread of the novel coronavirus, national chains and local restaurants across the country have closed their doors for sit-down dining. But, luckily for us, we can still get our fix from many of our favorite restaurants. (We don't know about you, but those cravings for Shake Shack and In-N-Out Burger aren't going to satisfy themselves.)
The kitchens at the following restaurants remain open as employees take extra safety precautions and they continue to offer takeout, delivery, or both. Because many of these restaurants have hundreds of locations, not every single one remains open—but you can access that information easily on their websites or by giving your nearest location a quick call.
What's even better is that some local restaurants and chains are going the extra mile to help the millions of people suffering from the health and economic impacts of COVID-19. So if you're trying to decide where to order from in your area, you can choose to support a restaurant that's doing its best to give back during this difficult time.
Without further ado, here are the national chains, regional chains, and local spots that remain open for business—whether it's delivery, takeout, or helping their community.
National Chains
The Cheesecake Factory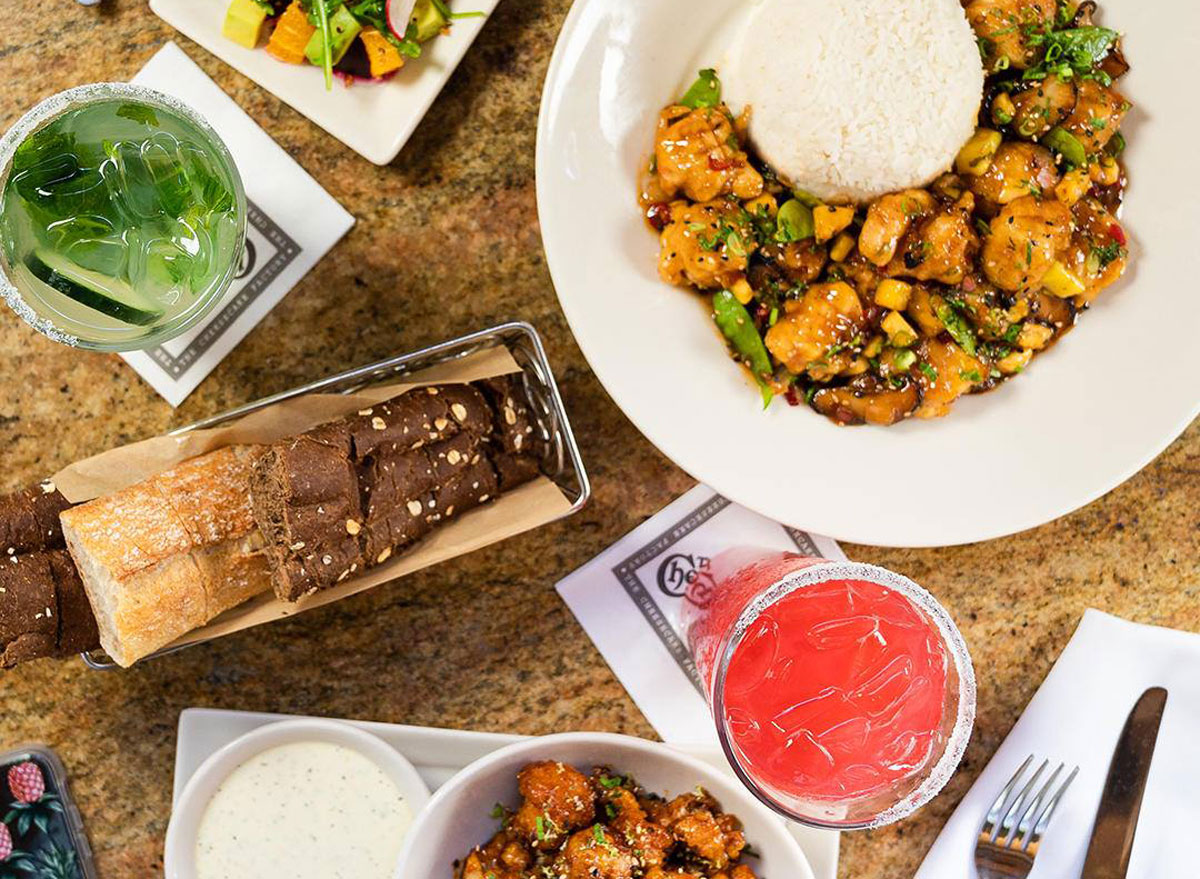 The Cheesecake Factory is one of our favorite national chains, thanks to its massive menu that has dishes to satisfy every craving. In a message to customers on its website, the chain shared that delivery and take-out remain available.
The Cheesecake Factory has locations in 36 states. Use their website's locator to find the one nearest to you.
Starbucks
No matter how hard we try, we simply can't replicate the taste of Starbucks' wide variety of specialty drinks. Don't despair—your caffeine fix of choice is still available if you live near drive-thru Starbucks locations. To find out which Starbucks near you are still open for drive-thru, go to the Starbucks store locator and filter the options out by which ones have drive-thrus.
Subway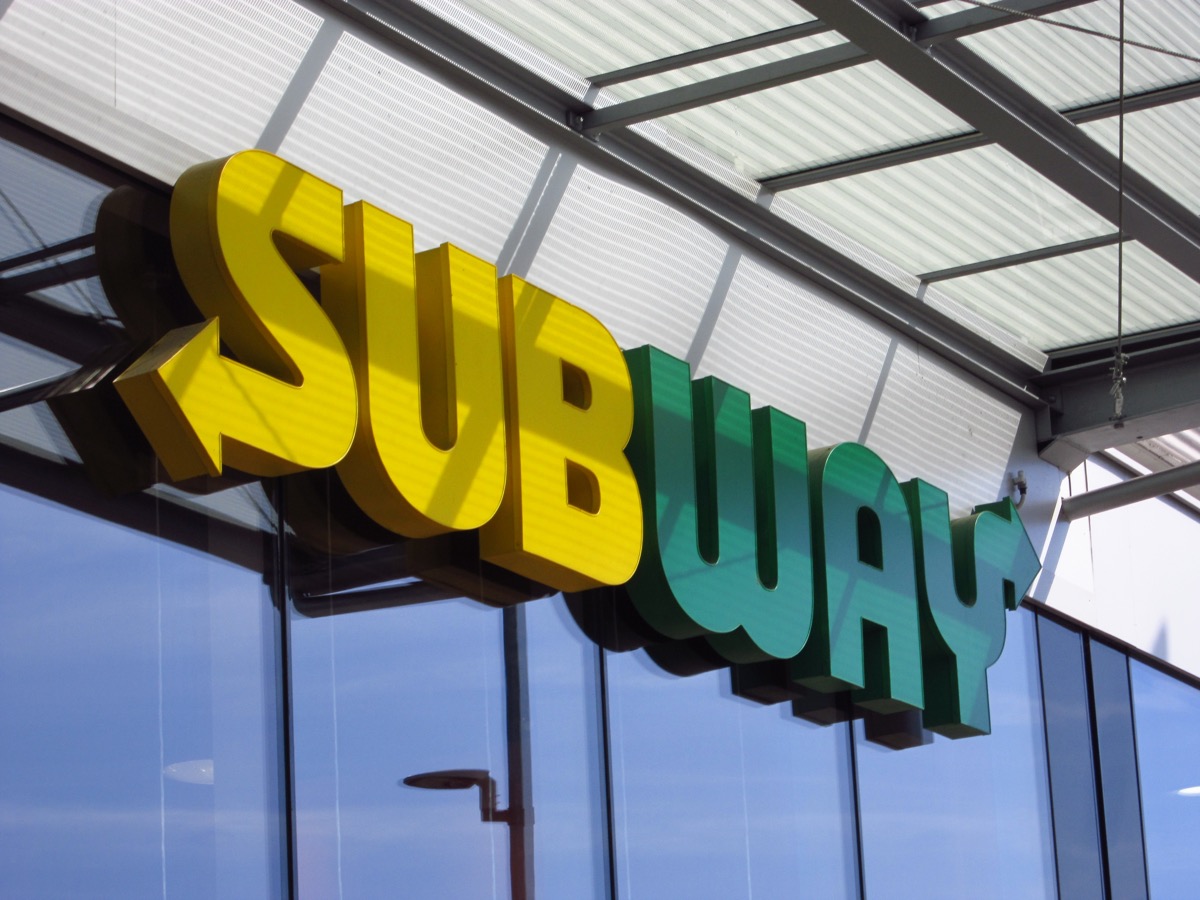 Thanks to takeout and delivery options at stores nationwide, we can still eat fresh. There are Subway locations in all 50 states and Washington, DC, and the majority will remain open at this time. Use this handy locator and then treat yourself to your favorite sub!
Panera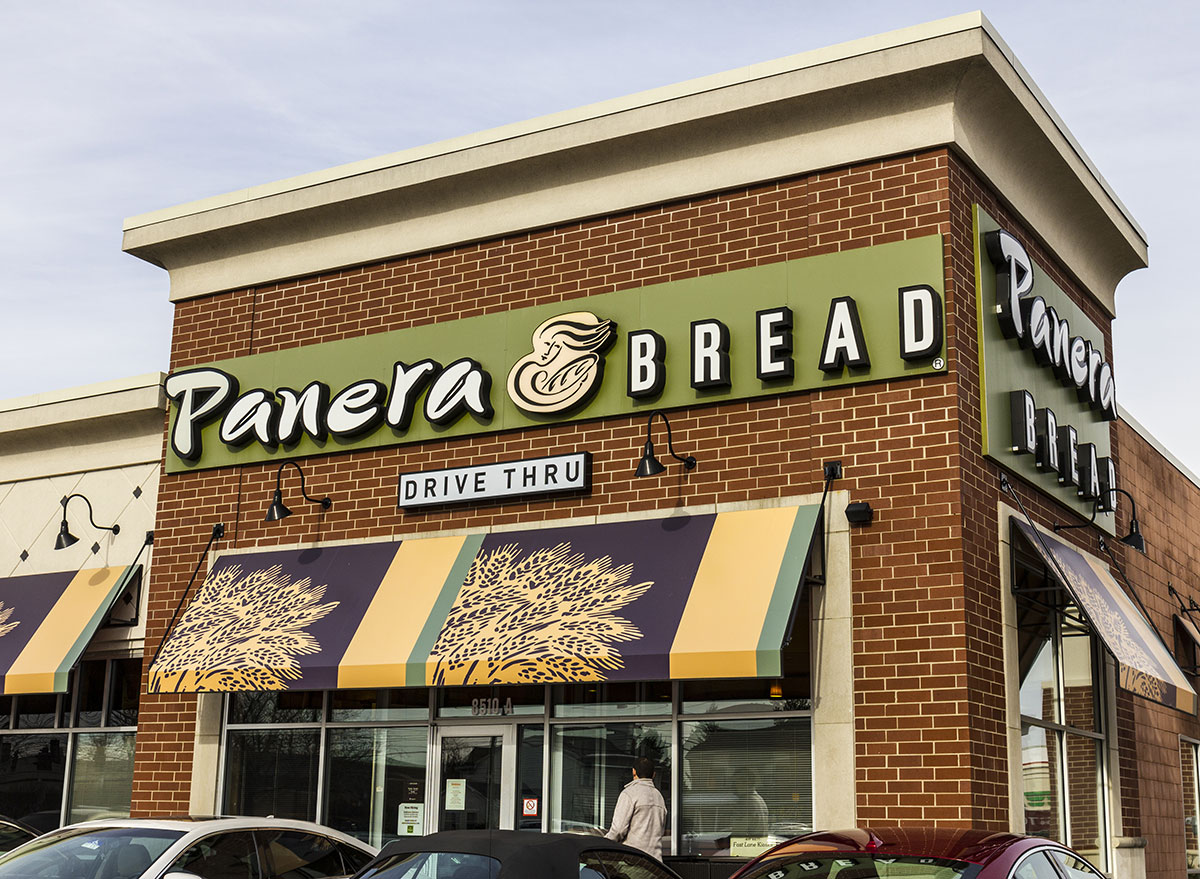 If you're craving a salad, soup, or sandwich, Panera is the place to be. The chain currently offers online ordering, rapid pick-up, drive-thru, and delivery options. Panera has locations in every state except for Montana and Wyoming. Find your nearest location here.
Panera is giving back to the community, too. The company announced last week that it's partnering with the Children's Hunger Alliance and the USDA to provide meals to children in Ohio for the same price as they'd pay for a meal at school.
Shake Shack
Some days you'll order a salad and soup, but there are days when it's just time to treat yourself to top-notch burgers, fries, and milkshakes. Shake Shack's U.S. locations have shifted to a "to-go" model, meaning that you can place to-go orders in the restaurant and pre-order from your nearest Shake Shack for pickup. There are also delivery options through Grubhub and Seamless in all major cities, in addition to Postmates, DoorDash, Caviar, and UberEats in certain places. Shake Shack has locations in 20 states and Washington, D.C.
Little Caesars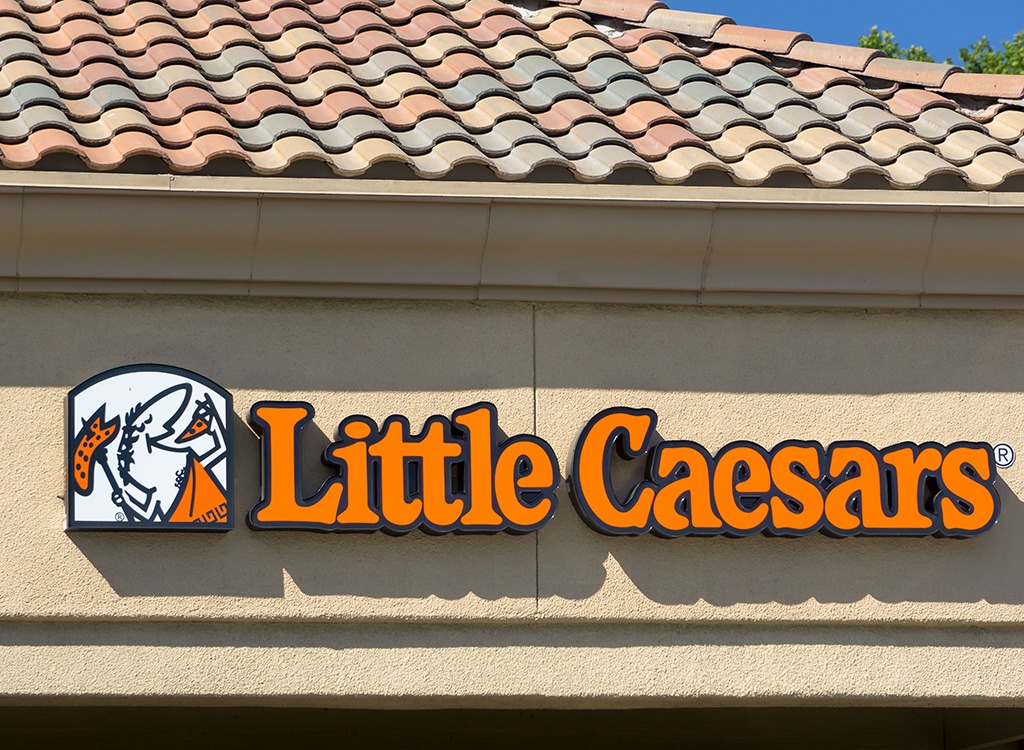 The beloved pizza chain is still serving up pies through a variety of no-contact options, including online delivery (which can be left at your door if you choose), drive-thru, and pick-up options. Plus, delivery for online orders of $10 or more is free through April 5. Little Caesars has locations in all 50 states and Washington, D.C. Find your nearest location here.
Carl's Jr.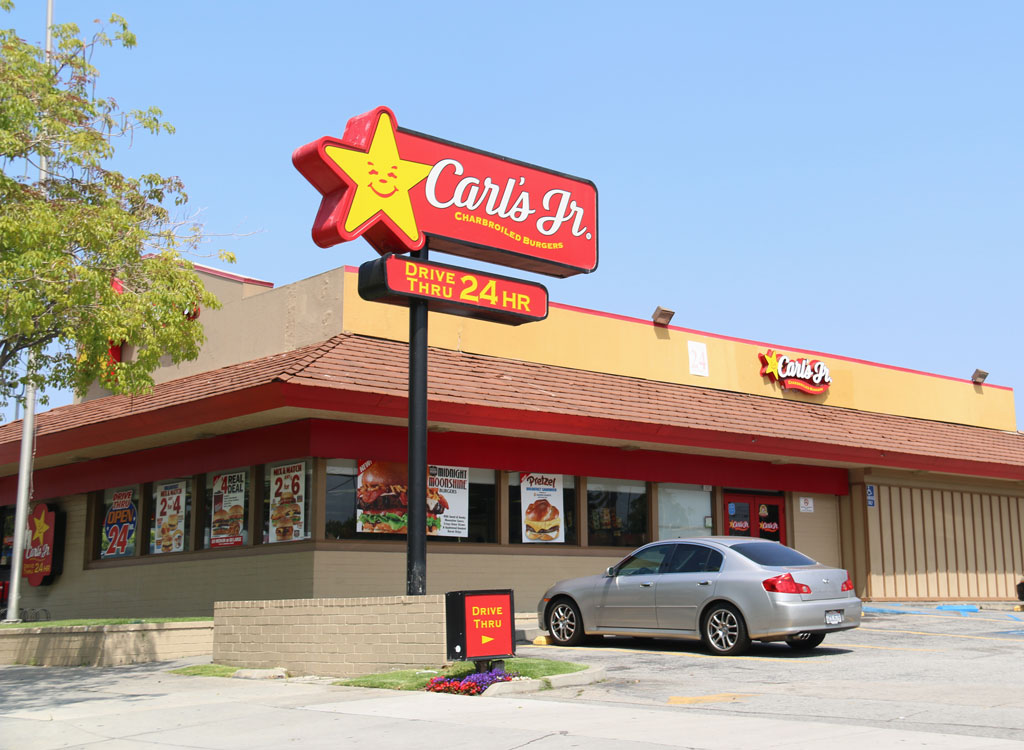 Another fantastic place to get a juicy burger is Carl's Jr., which is currently offering take-out, delivery, and drive-thru service. The burger chain has restaurants nationwide (although be warned that locations in New England states are few and far between). Find your nearest location here.
Chipotle
Don't worry, Mexican food lovers, you won't be deprived of delicious burritos and guacamole. Chipotle is taking orders online and even offering free delivery. The chain has restaurants in every U.S. state (and Washington, D.C.) except for Hawaii, South Dakota, and Alaska. Find your nearest location here.
TGI Fridays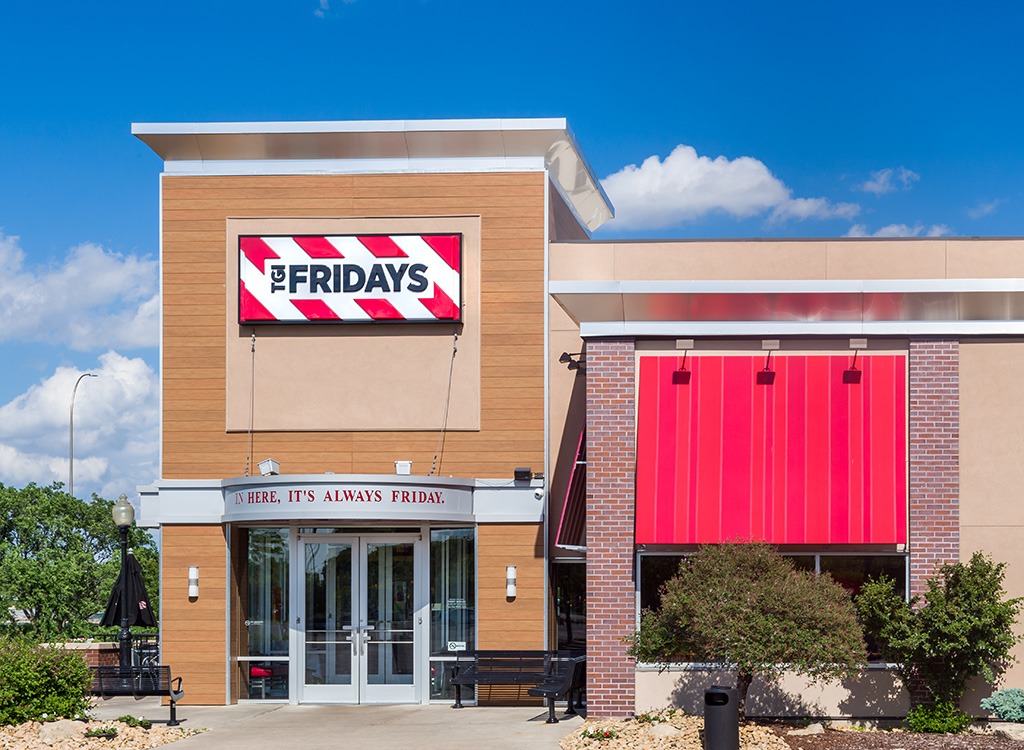 We love TGI Fridays for its classic American comfort food (and we could all definitely use some comfort food right now). The chain is taking steps to ensure we still have access to our tried-and-true favorites by offering food to eat at home, via Fridays To Go takeout or delivery. In order to take extra safety precautions, TGI Fridays has also launched curbside service for To Go orders so you can order, pay, and receive your food with extremely minimal interaction. TGI Fridays has restaurants in 34 states. Find your nearest location here.
Sweetgreen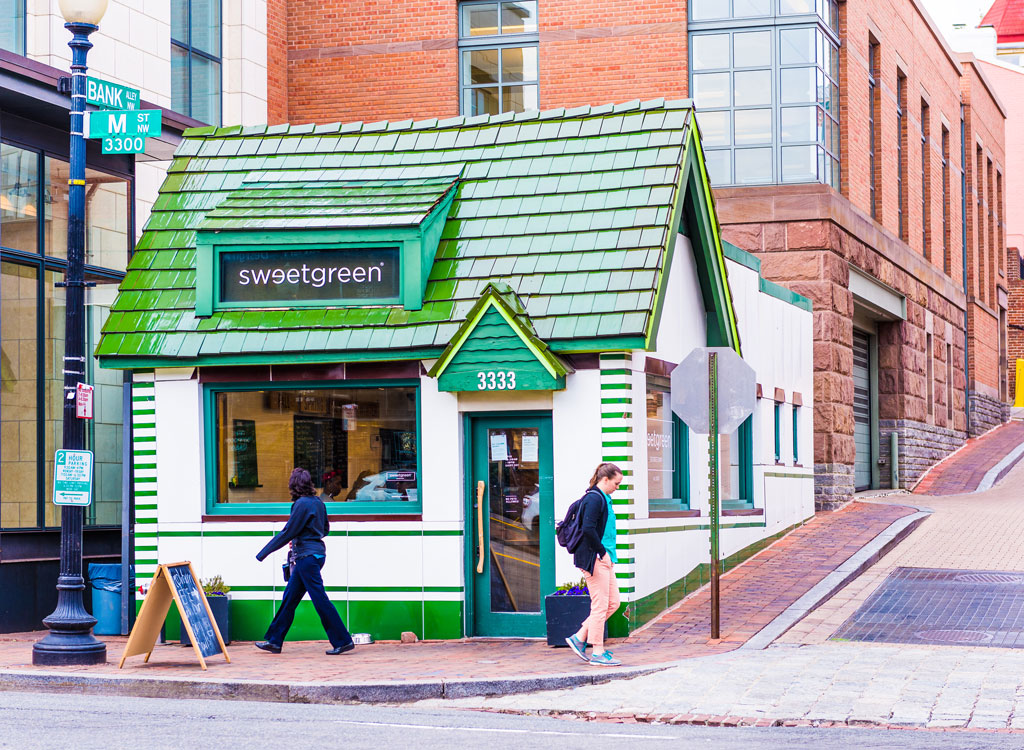 As if you needed extra incentive to order a delicious salad from Sweetgreen, the chain has set up free Sweetgreen outposts for hospitals in the cities where they have stores. As for your own salad, the chain has moved to pick-up and delivery online. Place your pickup or delivery order through their digital app, website, or UberEats—and order without guilt, because the money will help fund free meals for hospital workers. Find your nearest location here.
Regional Chains
In-N-Out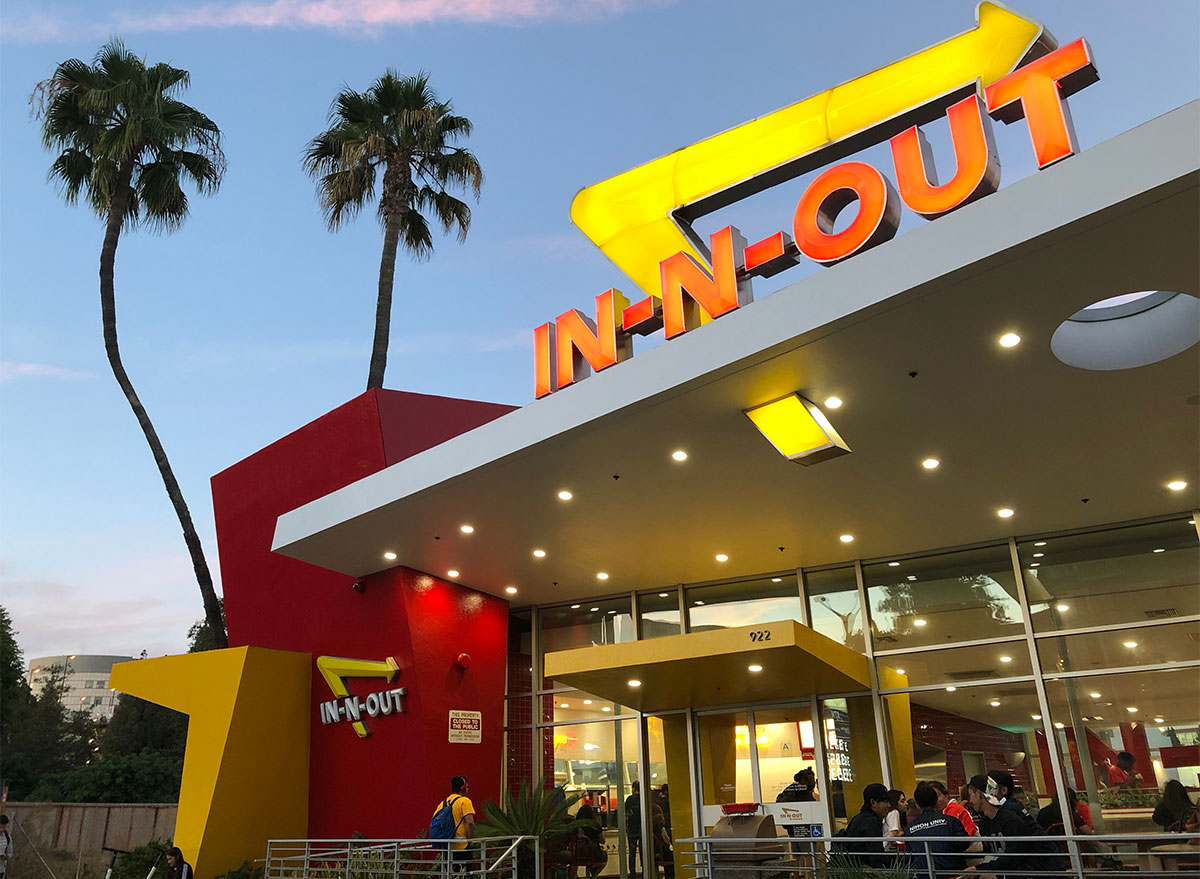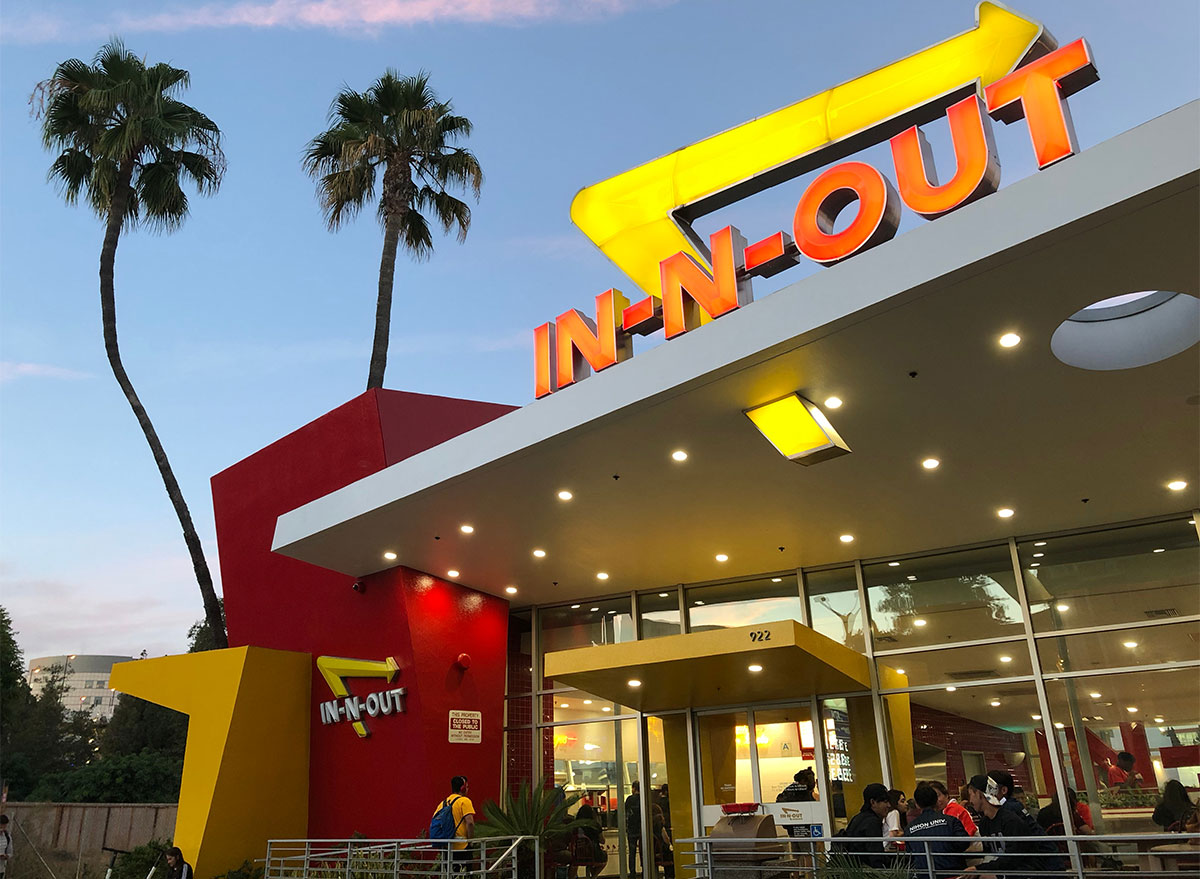 West Coasters, rejoice, because you can still get your animal-style burgers and fries. All locations with drive-thrus remain open (unfortunately, restaurant locations that don't have drive-thrus have closed their doors as a safety precaution). If you're a pedestrian or your vehicle is too large for the drive-thru, your takeout order can be delivered to the patio. Although it's best-known as a Southern California staple, there are now In-N-Out locations in Arizona, Nevada, Utah, Oregon, and even Texas. Find your nearest location here.
Bob Evans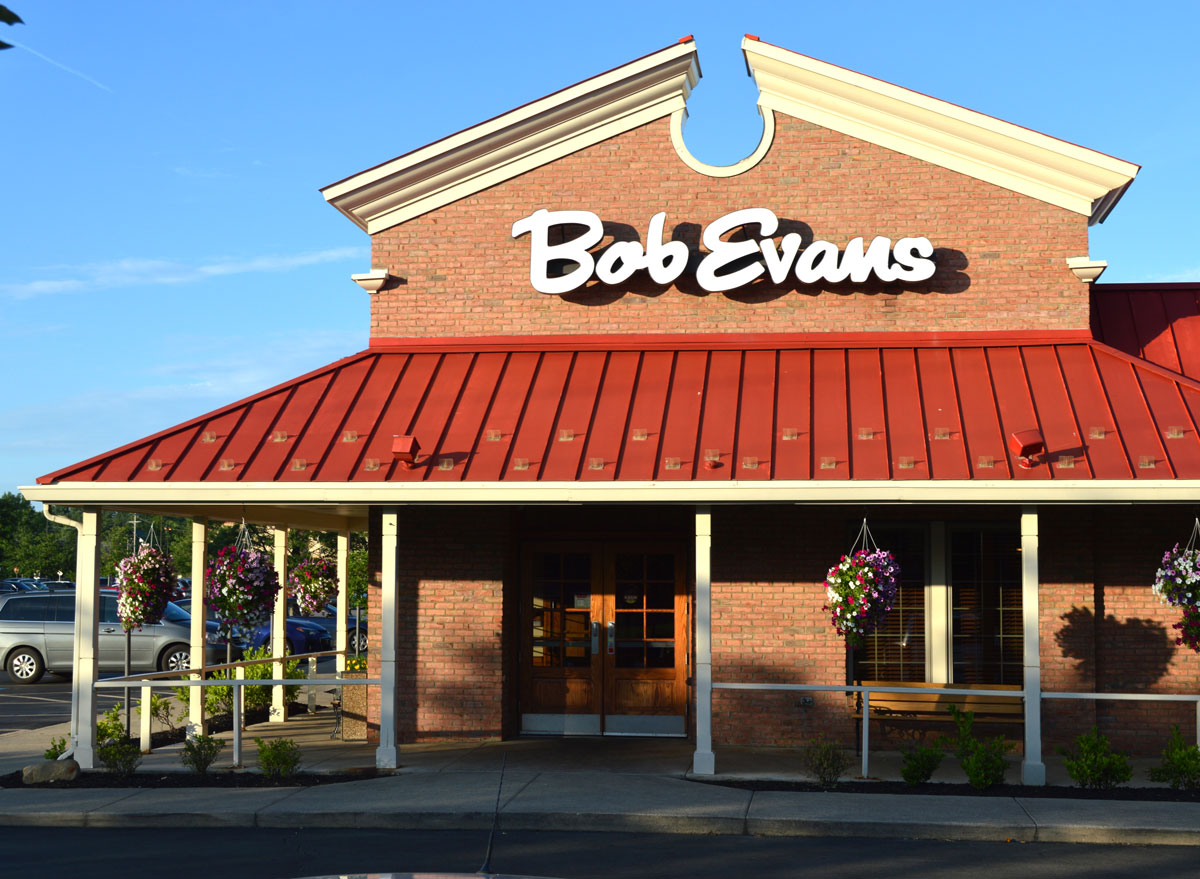 This family restaurant chain has locations in 18 states, mainly in the midwest and mid-Atlantic portion of the U.S. Online orders and takeout remain available, and the delivery fee has been waived. Find your nearest location here.
Krystal
Southerners can still get their burgers, grits, and chili fix at the beloved chain that's been around for nearly 100 years. All Krystal restaurants will remain open from 6 a.m. to midnight for delivery and takeout orders. Take a trip to the drive-thru, or order delivery via their website or through UberEats, DoorDash, and GrubHub. Krystal has restaurants in Alabama, Arkansas, Florida, Georgia, Kentucky, Louisiana, Mississippi, South Carolina, and Tennessee. Find your nearest location here.
Skyline Chili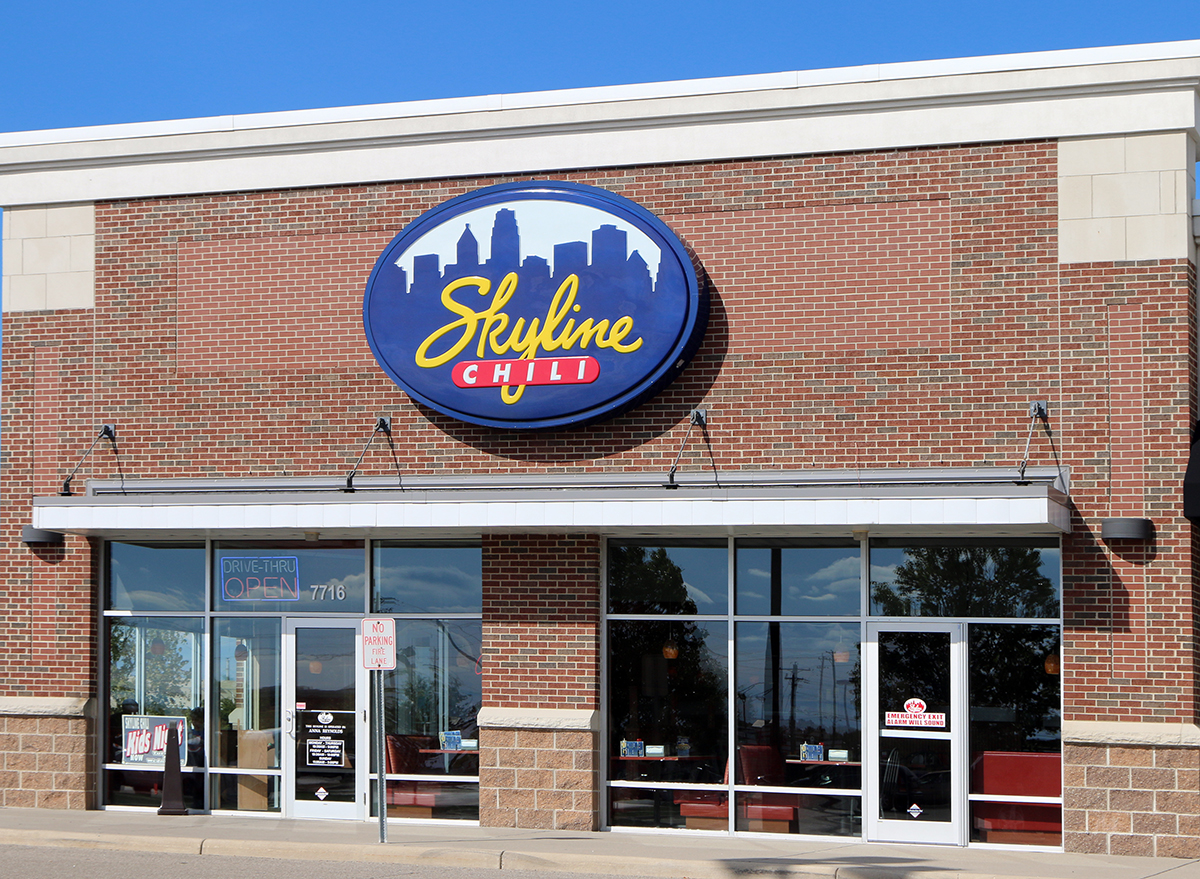 This Ohio-based chain is still serving up its famous chili dishes and Cheese Coneys. Skyline restaurants remain open for business during each location's normal hours. Started in Ohio, it has expanded to Kentucky, Indiana, and Florida (those lucky ducks!). The Ohio, Kentucky, and Indiana restaurants have kept their drive-thrus open, while Florida locations are also offering delivery. Find your nearest location here.
Dicks Drive-In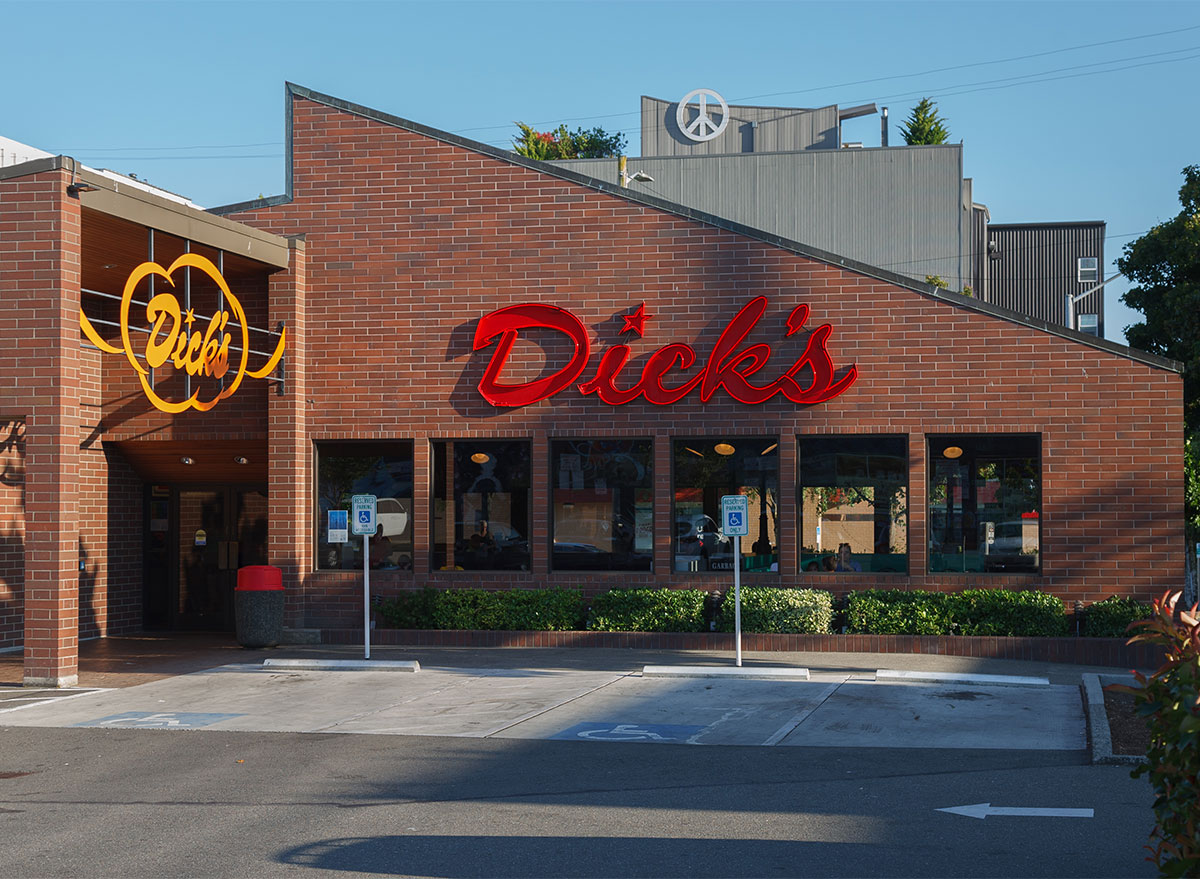 This iconic Seattle burger, fries, and shakes joint is set up as a drive-in, so luckily for Seattleites it's (mostly) business as usual. Dicks is also offering delivery service through DoorDash. All seven restaurants in the city of Seattle and surrounding suburbs remain open; find more detailed information about your closest location here.
Whataburger
Don't worry, Texans, you can still get your burger fix, too! Although the chain's dining rooms closed on March 17, Whataburger's drive-thrus remain open 24 hours a day, 7 days a week. Curbside delivery is also available between the hours of 8 a.m. and 8 p.m. at all Whataburger locations. You can place your order online through their website; start by finding the closest location. Although the vast majority of its restaurants are in Texas (681 to be exact), there are also locations in Alabama, Arizona, Arkansas, Florida, Georgia, Louisiana, Mississippi, New Mexico, and Oklahoma.
Wawa
As all East Coasters know, Wawa is far more than a convenience store. Thankfully, you still have access to your hoagies, pretzels, and mac and cheese. The stores remain open (with many safety measures in place, of course), and you can also get delivery 24 hours a day through Grubhub, UberEats, and DoorDash. Wawa has locations across the east coast in Pennsylvania, New Jersey, Delaware, Maryland, Virginia, Washington, D.C., and Florida. Find your nearest location here.
Great Alaska Pizza Company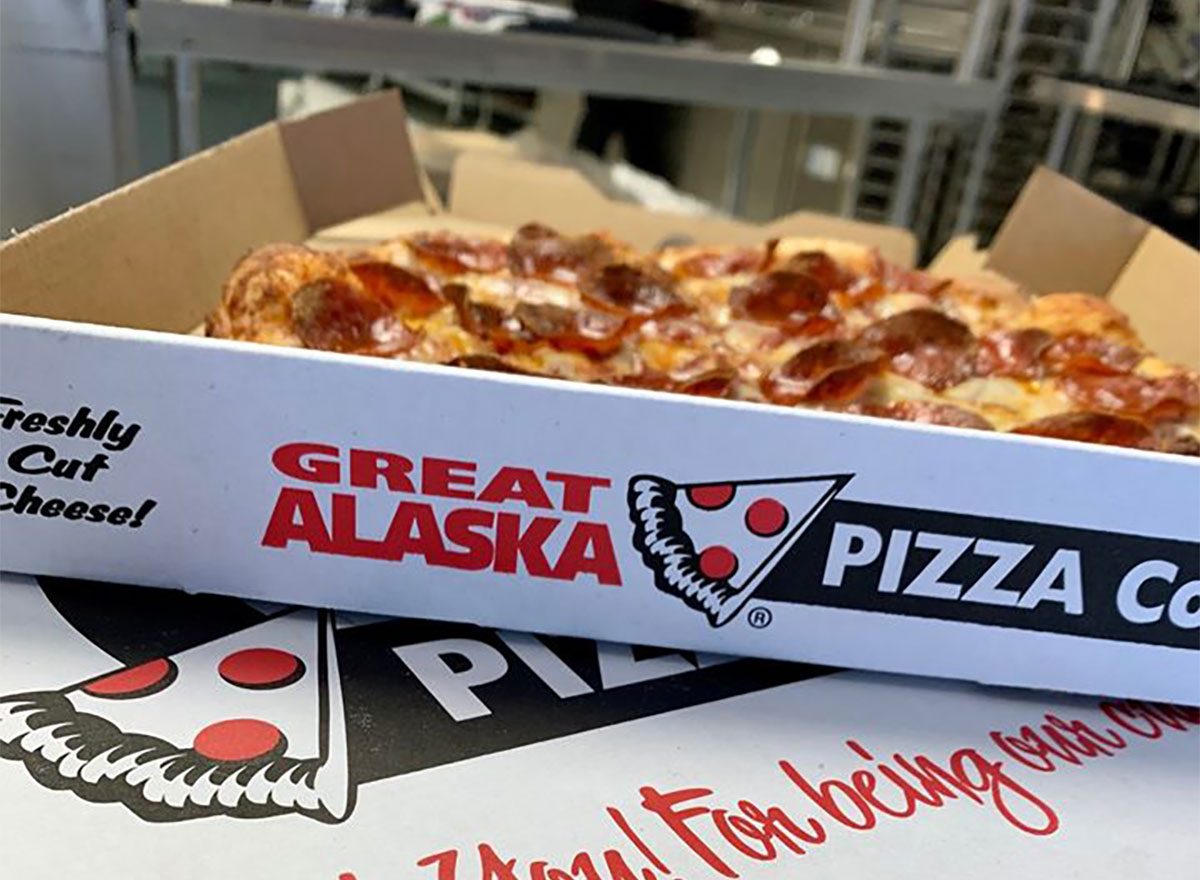 Don't worry, Alaska, we haven't forgotten about you! Great Alaska Pizza Company locations remain open for carryout, delivery, and curbside service. Head to their website to choose your nearest location and order yourself your favorite pie.
Zippy's
This beloved Hawaiian chain has 24 locations across the state and, as proof of its growing popularity, a location in Las Vegas is set to open within the next year. All Zippy's Restaurant take-out counters are open from 6 a.m. to 10 p.m. daily, and you can place orders online in advance. Find your nearest location here.
Del Taco
The popular western fast-food chain is currently offering free delivery (with no minimum order) through Postmates. You can also order through DoorDash and Grubhub and get free delivery if your order is $15 or more. Download the Del Taco app, and ordering will be a breeze. The drive-thru is also still open at many restaurants. The chain operates primarily in California, Oregon, and Washington, but there are also locations in other western states including Arizona, Colorado, Idaho, Montana, Nevada, New Mexico, Oklahoma, Texas, and Utah. Find your nearest location here.
Local Restaurants & Chains That Are Giving Back
Frelard Tamales in Seattle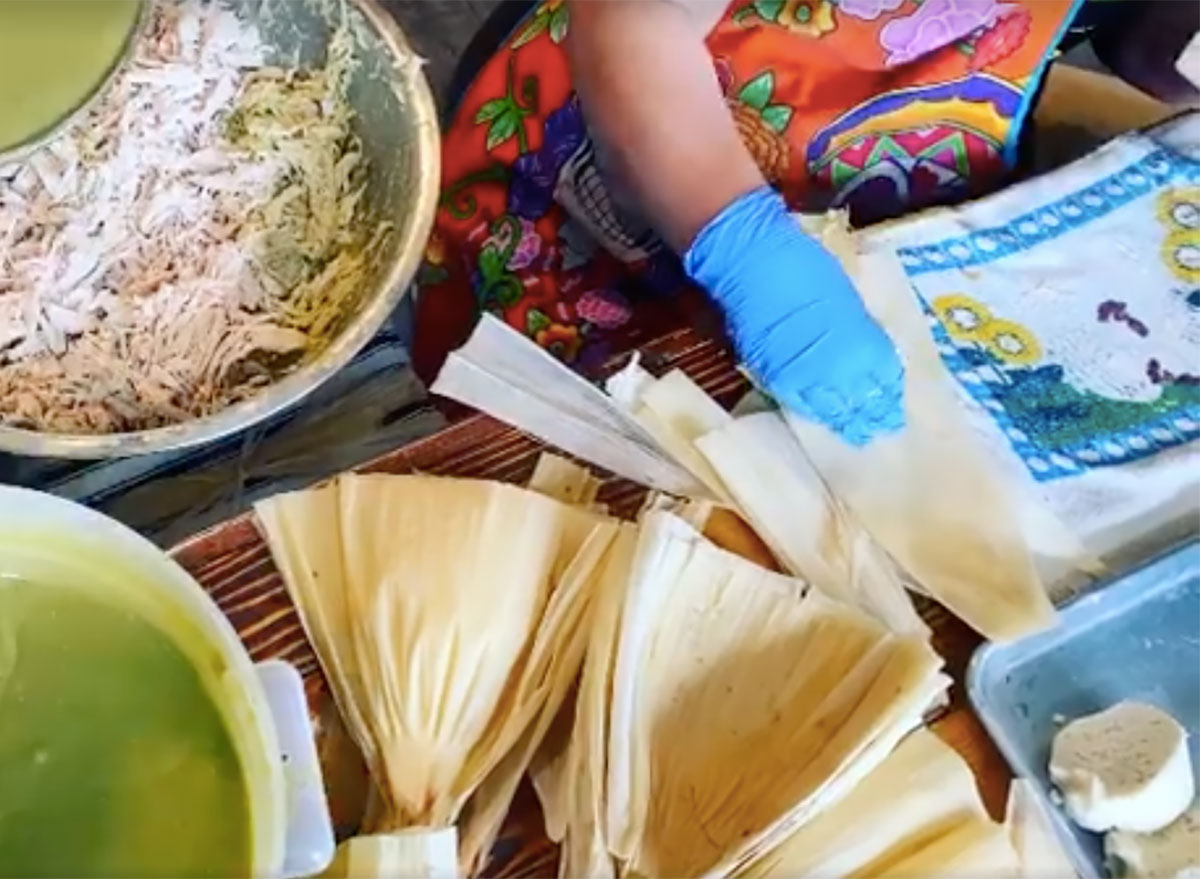 Frelard Tamales in Seattle offers delivery and pick-up options—and they're kicking off April with special $10 tamales. For every $10 tamale you buy, Frelard Tamales will donate $7 to The Ballard Food Bank.6254a4d1642c605c54bf1cab17d50f1e
The restaurant is also offering free meals to anyone who is suffering economically because of COVID-19, whether it's due to a layoff, a cut in work hours, or a struggle to find meals for your kids who rely on school lunches. Stop by the Greenlake location Monday through Friday during normal business hours to pick up sandwiches and other simple goodies. Proof is not required; all they ask is that you be honest so the meals go to people who are genuinely in need.
Rosemont Market in Maine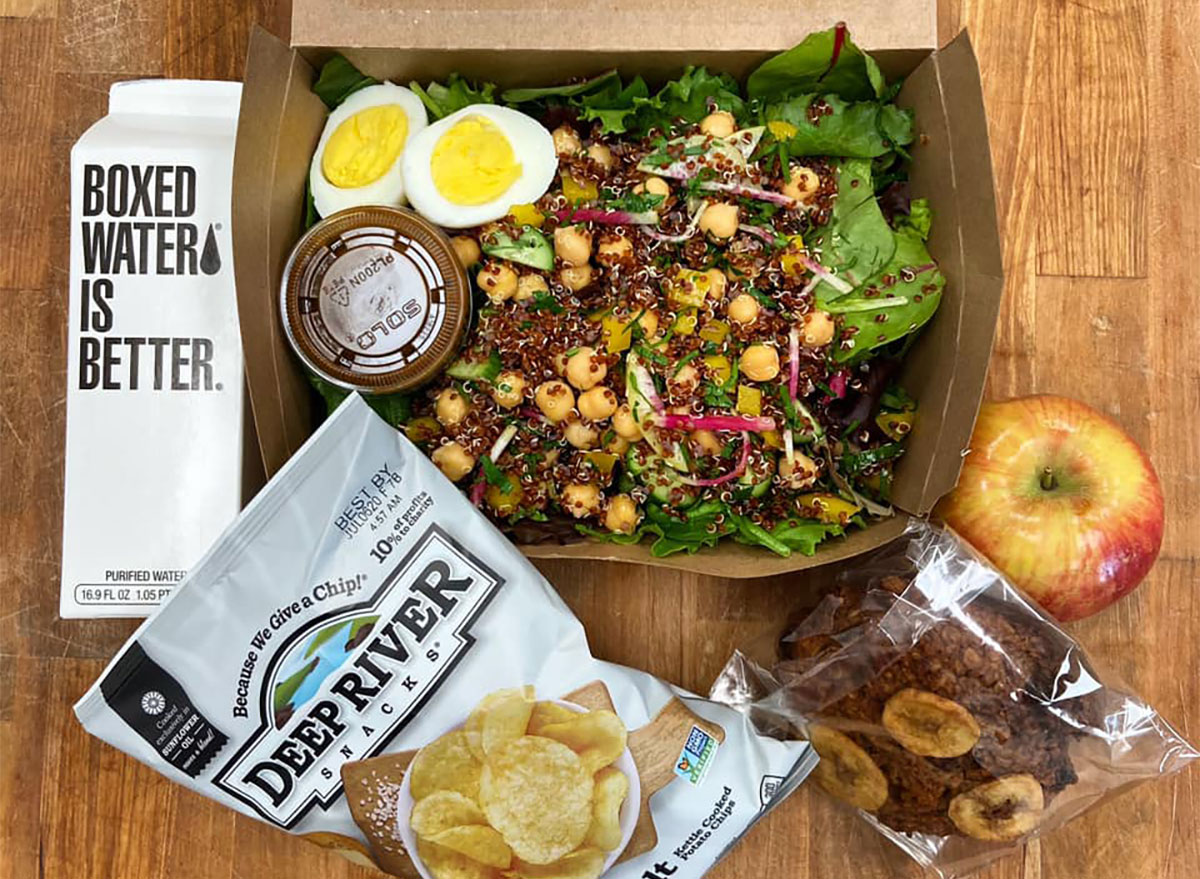 Rosemont Market & Bakery, which has six locations in Maine, is offering curbside pick-up and home delivery. And the local chain is giving back by delivering free meal boxes to healthcare workers at Maine Medical Center, too. Add $20 to your online order by checking off "Yes" to the "Feed the Frontline" section at the bottom of the page, and it will pay for one meal box for the healthcare heroes who are working tirelessly to care for COVID-19 patients.
UNION in Maine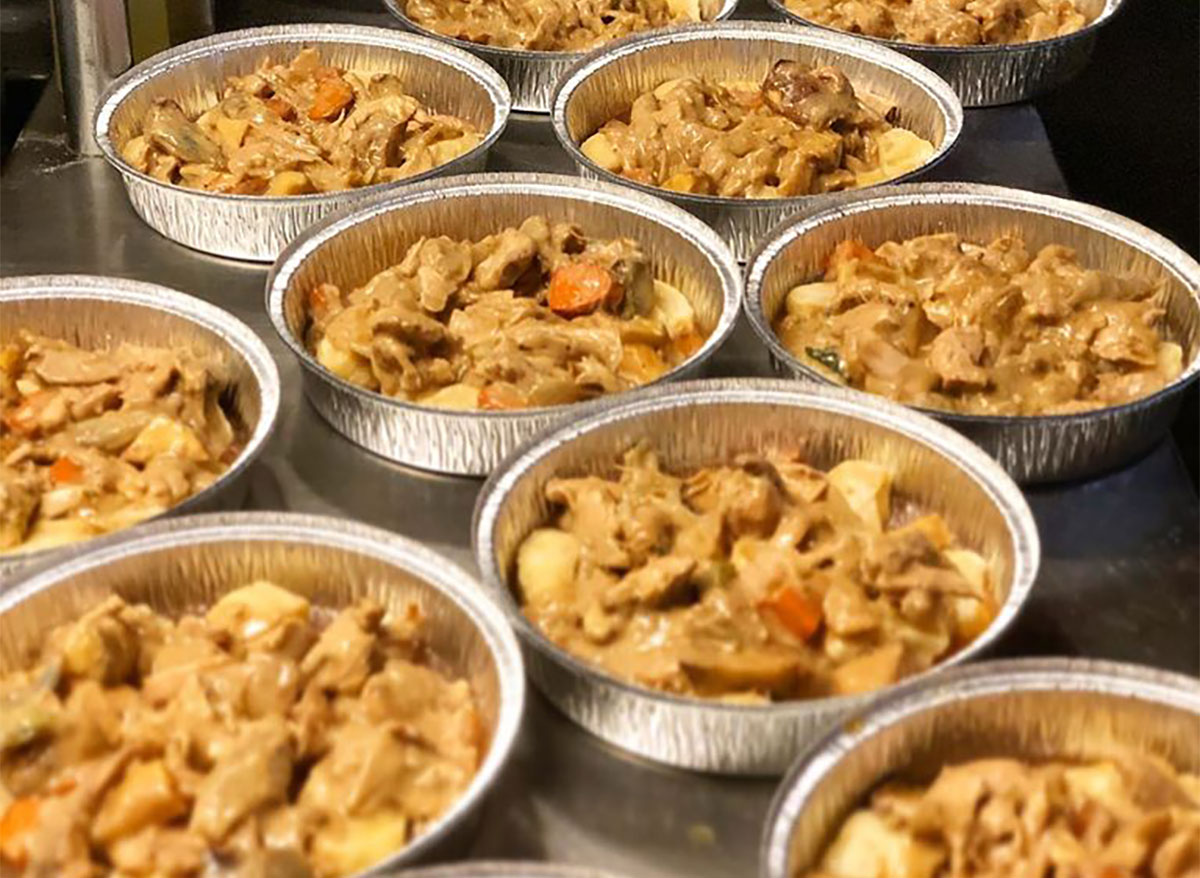 UNION Restaurant in Portland, Maine is offering takeout dinners for reasonable prices ($49 for two people; $68 for four people). For every takeout dinner purchased, funds will be contributed to grab-and-go lunches made by UNION that will be provided to Maine Medical personnel who are on the frontlines of the COVID-19 pandemic.
Juicy Halal Mediterranean in New Jersey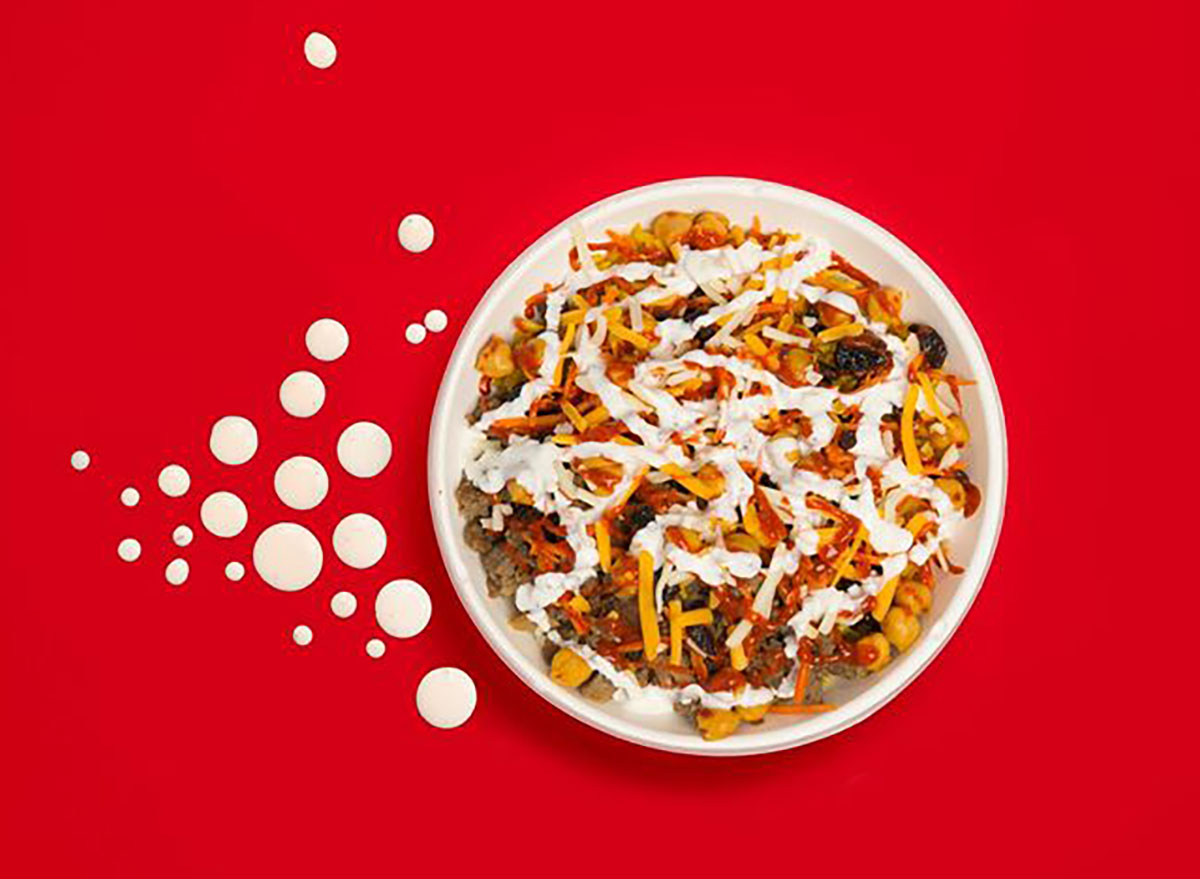 Juicy Platters in New Jersey serves up some of the best Halal around, and you can place pick-up and delivery orders online. The restaurant has also set up a "Free Meals for healthcare superheroes" program that allows healthcare workers to order free meals online. The rest of us can do our part by spreading the word through social media and telling everyone we know in the tri-state area—chances are good that many of our acquaintances know a healthcare superhero who most definitely deserves a free meal.
Zaytinya in Washington, D.C.
Beloved chef José Andrés has turned his high-end D.C. Mediterranean restaurant Zaytinya into a community kitchen for those in need of cheap or free meals. As reported by The Washington Post, the prices range from $6 to $12. However, anyone who can't afford a meal will be given one for free.
If you have the funds, you can also purchase meals that will be donated to those in need. Get more information at ThinkFoodGroup, the creative team founded by Andrés and Rob Wilder that's responsible for nearly three dozen restaurants, a number of which are temporarily turning into community kitchens.
Jaleo in Washington, D.C.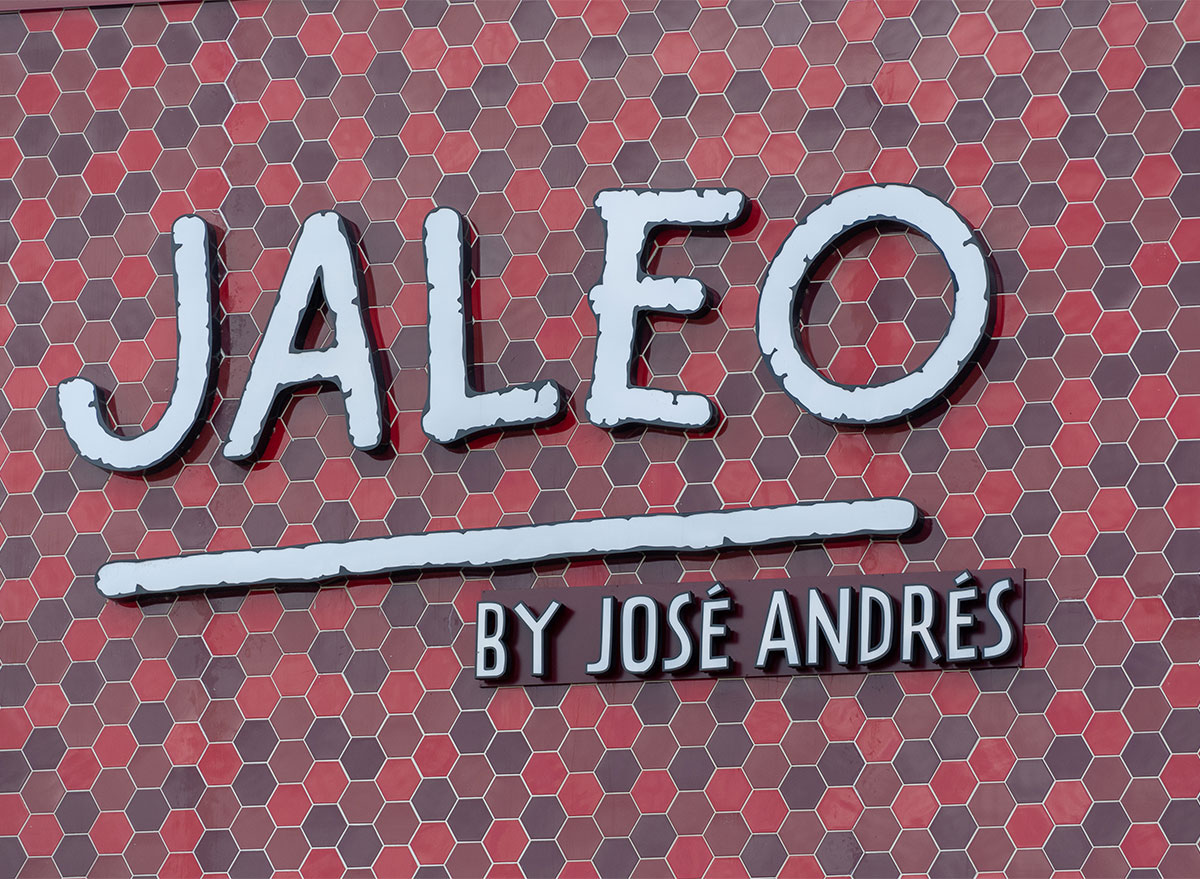 Jaleo is another restaurant owned by Andrés that has been turned into a community kitchen. The same system is in place: affordable and free meals for people in need, and the option of purchasing meal donations if you're fortunate enough to have the funds.
Farmer's Table in San Diego
Farmer's Table is currently closed to customers, but they're hard at work. Earlier this month, the Little Italy location provided first responders and healthcare workers free food in either individual or family-style portions. As of March 22, the restaurant was still accepting donations to help cover the cost of ingredients and pay staffers who volunteered their time to provide this service.
Tartine Bakery in California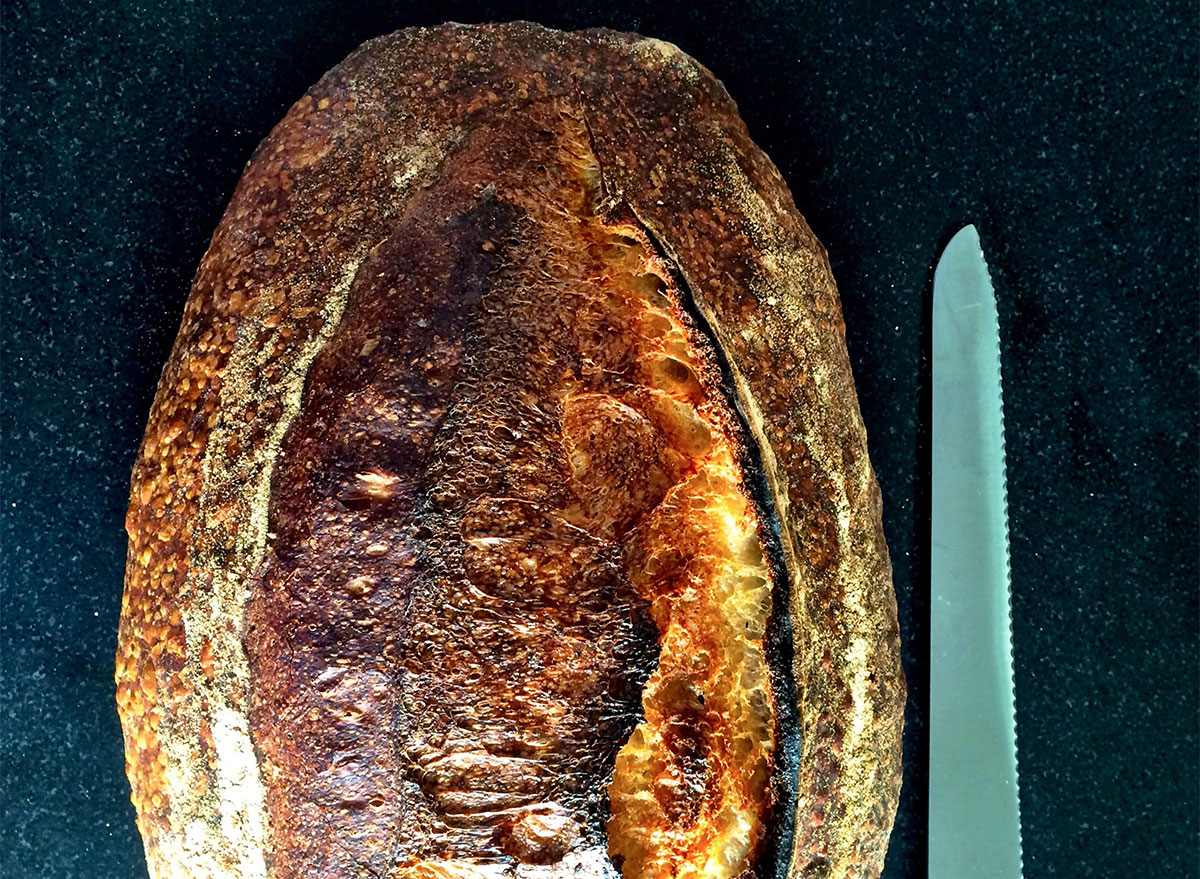 Workers at Tartine Bakery, a hot spot in the Bay Area and Los Angeles areas of California, have set up a GoFundMe account to help staffers who are facing financial hardship as restaurant traffic slows and they prepare for mandatory closures. "We intend to use this fund to help our coworkers dealing with specific hardships due to virus-related slowdowns," the organizers wrote.
Kalaya in Philadelphia
Kalaya Thai Kitchen is offering free family meals from 3 p.m. to 5 p.m. each day to anyone in the hospitality industry who has been impacted by COVID-19. The meals are made with food donated by other restaurants that have closed their kitchens, and Kalaya is also distributing free produce (also provided by other restaurants) across the city.
Caitlin Flynn
Caitlin Flynn is an award-winning writer and reporter who experienced early age corporate burnout in 2015 and traded New York City for the misty air and superior coffee of Seattle.
Read more about Caitlin