Costco's Popular Drink Is Tanking in Quality & Now Tastes "Much Worse," Customers Say
Rotisserie chicken isn't the only Costco item garnering recent criticism.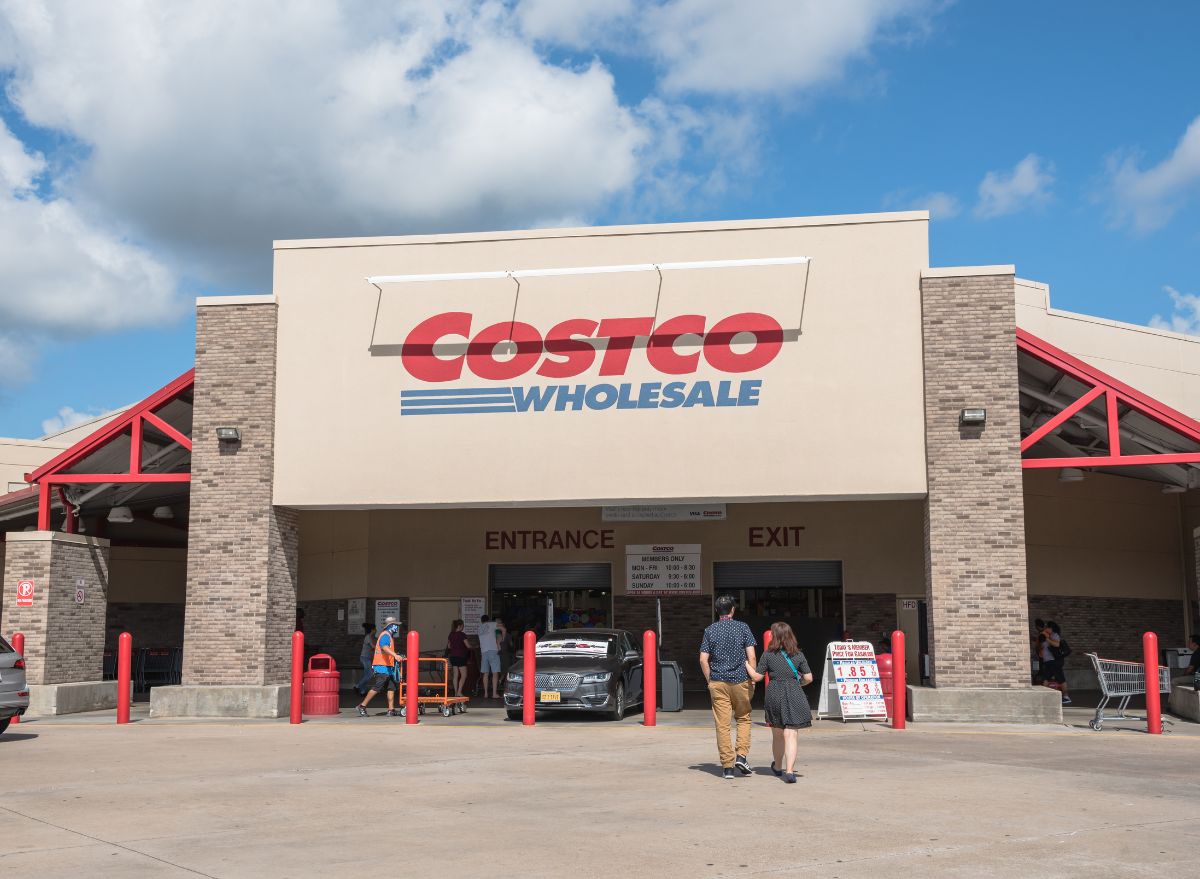 Earlier this year, Costco shoppers drew attention to a "chemical" taste issue plaguing the retailer's famous rotisserie chicken. And now, members discovered another major quality issue with one of Costco's popular alcohol options.
This week, a Costco shopper took to Reddit to ask if anyone else thought the Kirkland Signature American Vodka had gotten "much worse." The post received more than 150 comments from shoppers who agreed that newer bottles of the alcoholic drink have been tasting and smelling "off."
This was at least the third time that shoppers have complained about strange-tasting bottles of Kirkland Signature American Vodka in the last couple of weeks. In two other Reddit threads, customers compared the taste of the vodka to Flintstone vitamins, acetone, and even chemicals.
"I've been buying it for years. I just opened a new bottle and made vodka sodas. This is the first time in my life I've ever dumped out cocktails. It's bad," a shopper wrote in one of the posts.
"It's terrible. Couldn't get past the first sip. I knew it smelled off, but the taste was even worse. Never again," another said.
The reasons for this sudden downturn in quality aren't clear. One Redditor, who claimed to work at Costco, said the retailer wanted to pull certain batch numbers of the product from shelves, but didn't tell employees why. The alleged worker speculated that it was because of the recent pileup of complaints.
According to another Redditor who claimed to work at a Costco regional office, rum might be to blame for the "off" taste in newer vodka bottles. The alleged employee said that the affected vodka batches were transported in a container that wasn't completely cleaned, so the drink took on some of the rum flavors.
"It has no health risks or implications, but it gave the vodka notes of rum!" they wrote.
Shoppers should take these theories with a grain of salt since neither has been publicly confirmed by Costco. It's also important to note that some Costco shoppers said the quality of their Kirkland vodka is just as good as ever, despite these complaints. So getting one of those off-tasting bottles might depend on the Costco location or just the luck of the draw.
Costco did not immediately respond to our queries for comment on the Kirkland vodka complaints.
Vodka isn't the only Costco item that has been hit with major quality complaints in recent months. Customers also recently slammed Costco's quick-spoiling produce and the new food court mango smoothie, which they've compared to baby food.6254a4d1642c605c54bf1cab17d50f1e
Zoe Strozewski
Zoe Strozewski is a News Writer for Eat This, Not That! A Chicago native who now lives in New Jersey, she graduated from Kean University in 2020 with a bachelor's degree in journalism.
Read more about Zoe