Costco's Pushy In-Store Sales Tactics Are Starting To Annoy Customers
Not all upgrades are welcomed by shoppers.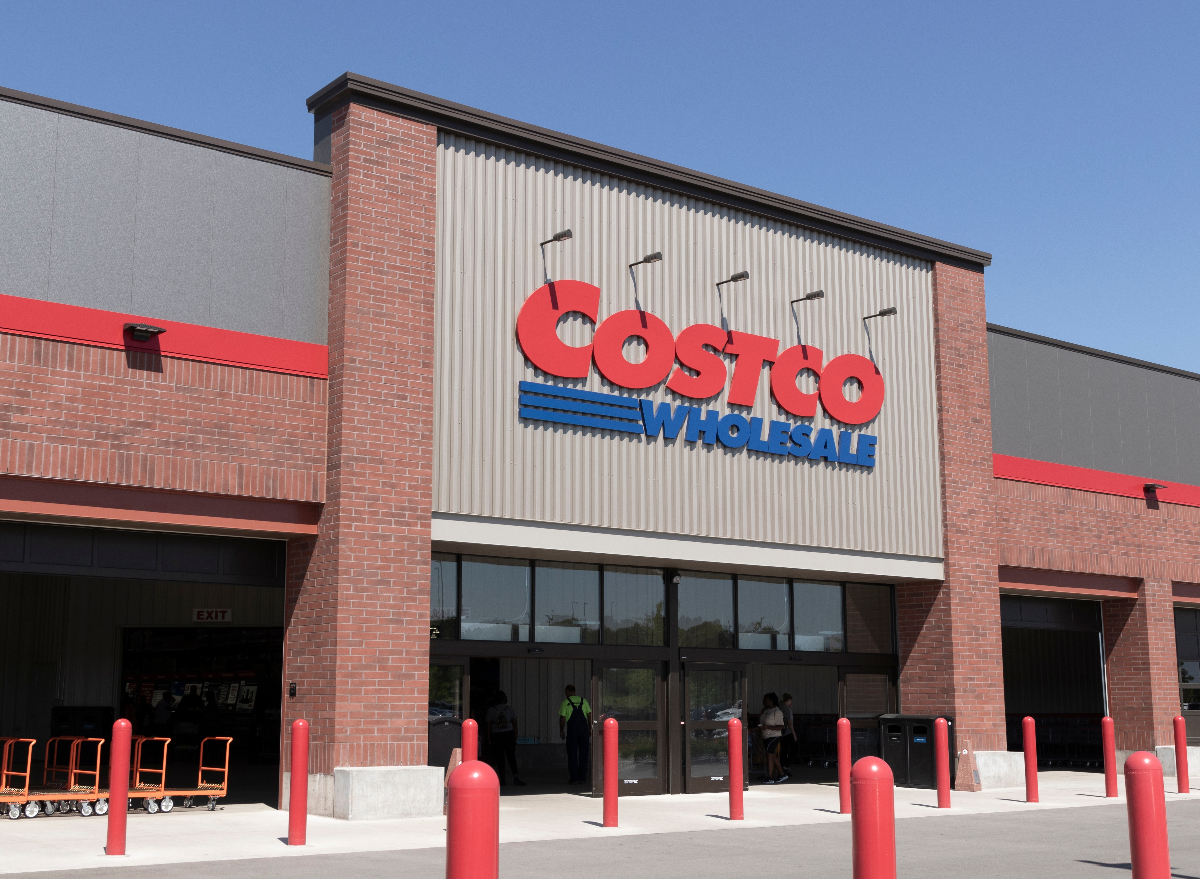 Has this ever happened to you? You're standing in the checkout line at Costco, patiently waiting to pay for your items. Once it's your turn, you present your membership card and start unloading your cart. Within seconds, the cashier stops you—but not because you did something wrong. On the contrary, you've been a loyal "Gold Star" member.
The cashier proceeds to say, "You should really consider upgrading to an executive membership."
This is a common sales tactic at America's leading warehouse club—and shoppers don't always appreciate it, according to a recent Reddit thread about "managers ambushing customers" to present their pitch for making the switch. In fact, some shoppers have denounced the strategy as "pushy" and "harassing."6254a4d1642c605c54bf1cab17d50f1e
The majority of Costco shoppers—over 38 million, or about 57 percent, of the club's reported 68.1 million memberships worldwide—pay for just a basic membership, currently priced at $60 annually. But Costco has every reason to encourage its patrons to pay twice as much for the executive-level status, which includes an annual 2% reward on qualified Costco purchases, among other perks.
The warehouse club makes the bulk of its profits from membership fees—over $4 billion collected in 2022. More higher-paying members means higher profits.
During a recent earnings call, Costco CFO Richard Galanti further noted that executive members usually buy more than basic members: about 73% of the company's total sales. "They're more loyal, they spend more, and they come more frequently," he said.
Galanti acknowledged that Costco has actively stepped up its efforts to better promote the pricier membership option in recent years. "We do a better job of explaining the benefits of an executive membership than we did years ago," he said.
Members are told that if they spend enough at the warehouse each year, then they will earn enough back to cover the additional $60 in fees through the rewards program.
Even so, many customers on Reddit complain that Costco's promotional pitches are becoming a nuisance.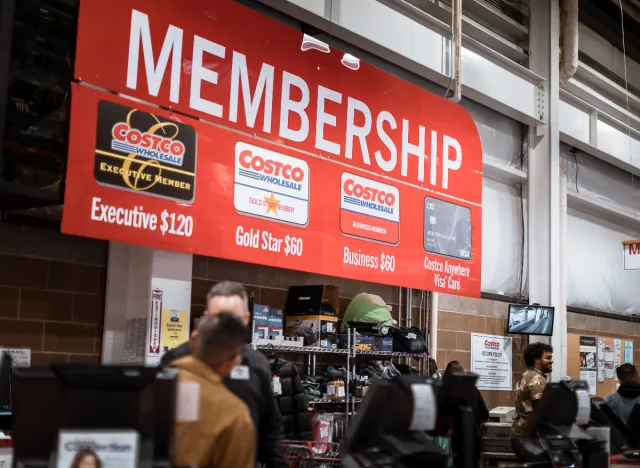 "My last trip I was in line behind a woman who got 'executive ambushed' and everything came to a screeching halt while both the cashier and the cart loader extolled the virtues of executive to her," one Reddit user commented.
Another shopper, who wrote that they told an employee they didn't want to upgrade their membership while they were in self-checkout, added, "Then I'm sitting down eating my hotdog at the food court and she finds me AGAIN to tell me all the great deals the executive has. I was honestly pretty pissed off."
Meanwhile, another customer reported that they were approached three separate times throughout their shopping trip, calling the sales pitches "very gimmicky, aggressive and forced."
A few Reddit users highlighted how Costco has been focusing on upgrades this week, with one self-identified cashier calling it "Executive Block Week." This user noted that during this time, employees will be evaluated on how many "executive blocks they call," presumably referring to a quota that needs to be reached.
However, Costco employees trying to get customers to upgrade their membership doesn't appear to be anything new.
"This has been a thing for as long as I worked at Costco (20 years)," one user commented, adding, "membership is under a lot of pressure to upgrade people to executive."
Among the Reddit users discussing Costco's sales tactics, some shoppers offered suggestions for how the retailer should  approach selling its Executive membership. These included handing out flyers or "printed push cards" and giving customers a receipt that displays how much they would receive if they were to upgrade their membership.
Costco did not immediately respond to a request for comment.
Brianna Ruback
Brianna is a staff writer at Eat This, Not That! She attended Ithaca College, where she graduated with a degree in Journalism and a minor in Communication Studies.
Read more about Brianna