The #1 Daily Habit To Extend Your Life, Study Reveals
Grab your favorite mug, and listen up!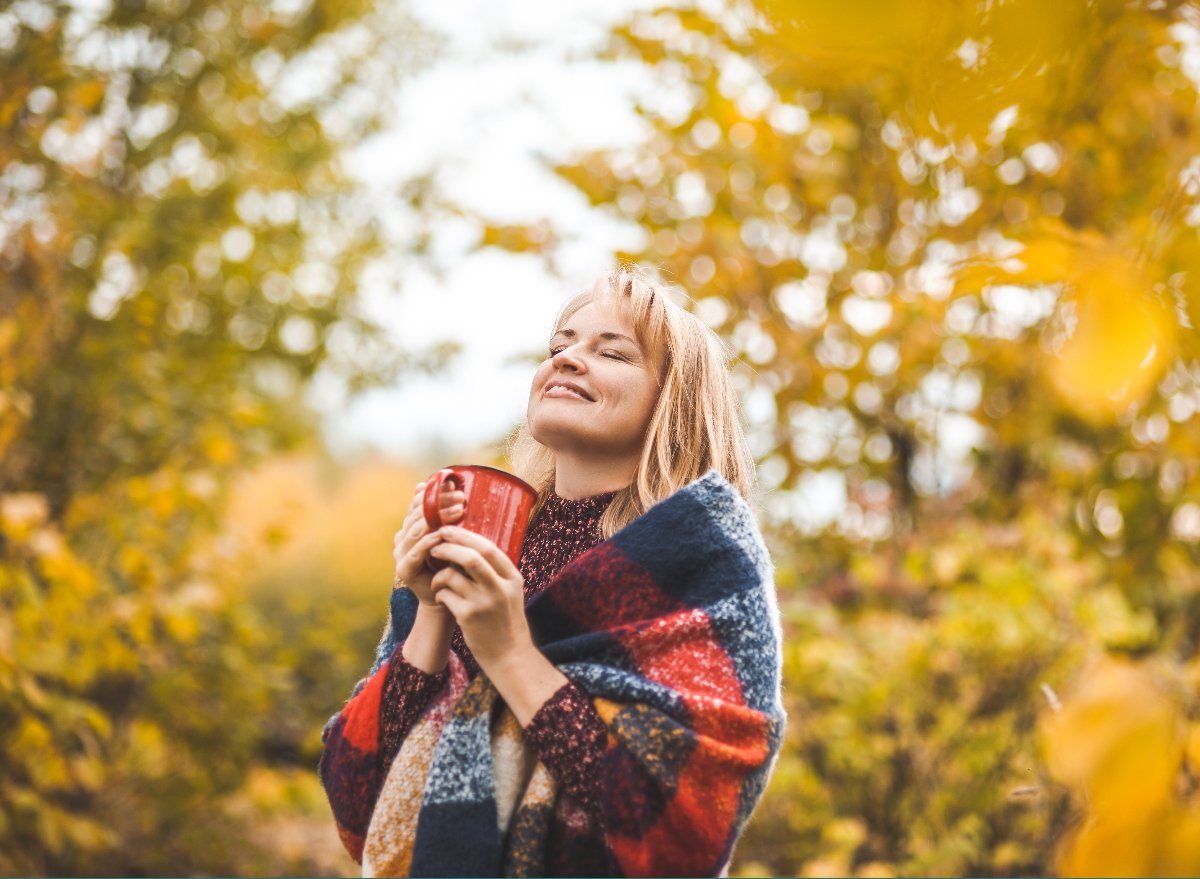 We're here with one delicious cup of mind and body goodness. A recently published study from the European Society of Cardiology is about to perk you up with some very exciting news, because longevity just got a whole lot easier to achieve. So grab your favorite coffee mug, and read on to learn more about the simple daily habit to extend your life.
Two to three cups of joe a day may keep the heart doctor away!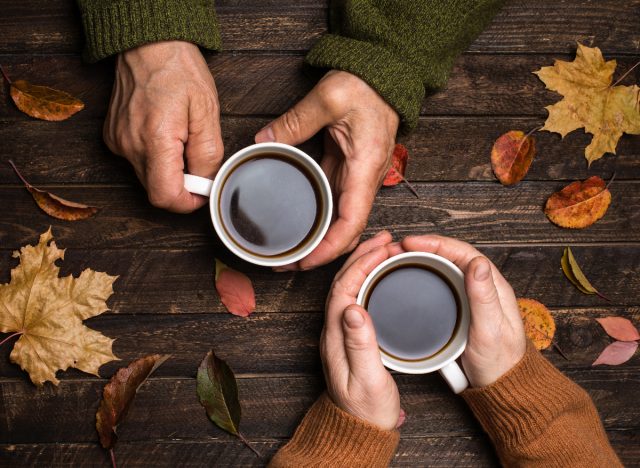 Are you ready for the simple daily habit to extend your life? Researchers have found that drinking two to three cups of coffee may help you live longer. So grab a steamy cup of caffeine to enjoy as you read on to learn more about these incredible findings.
The study reveals that enjoying two to three cups of joe each day can potentially lower your chance of developing cardiovascular disease, hence living longer, compared to not having any coffee at all. Whether your brew of choice happens to be decaf, instant, or ground, go to town and drink up, because this study reveals it's actually really healthy for you!
Related: The Best Exercises To Live to 100 and Beyond, Trainer Reveals
Live longer by reducing your risk of developing cardiovascular disease and death.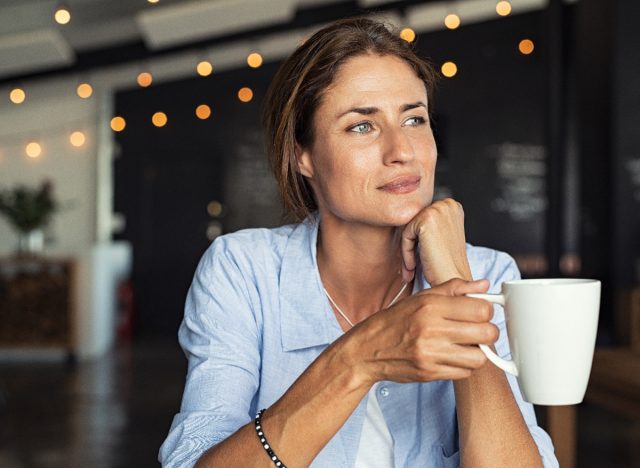 Professor Peter Kistler of the Baker Heart and Diabetes Research Institute, Melbourne, Australia and the author of the study explains, "In this large, observational study, ground, instant, and decaffeinated coffee were associated with equivalent reductions in the incidence of cardiovascular disease and death from cardiovascular disease or any cause." Kistler adds, "The results suggest that mild to moderate intake of ground, instant, and decaffeinated coffee should be considered part of a healthy lifestyle."
The research observed the commonalities between drinking various coffee and cardiovascular disease (including ischaemic stroke, congestive heart failure, and coronary heart disease), arrhythmias, and death. The team reviewed information from the UK Biobank, which consisted of 449,563 individuals. The participants were between the ages of 40 and 69, and 55.3% were female. None of them had cardiovascular disease or arrhythmias at the start of the study.
Related: 7 Sneaky Habits That Slow Down Aging To Start Right Now
Choose your favorite—instant, ground, or decaf coffee.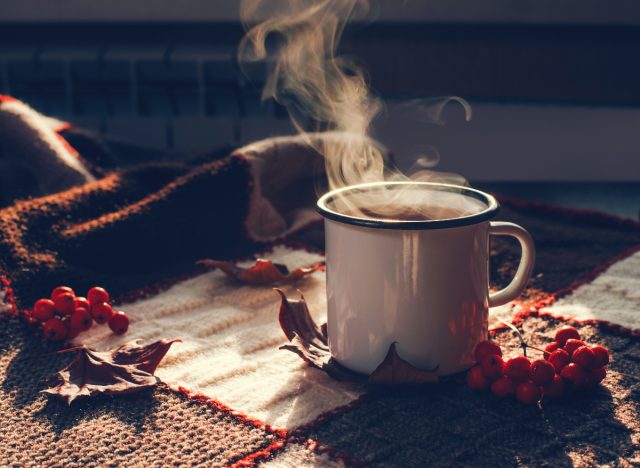 The study participants answered questions regarding just how much coffee they consumed on a daily basis and whether their coffee of choice was instant, ground (such as filtered coffee or a cappuccino), or decaffeinated. The individuals were separated into six groups based on daily cup consumption: none, one cup or less, one cup, two to three cups, four to five cups, and over five cups.
Researchers found the most common coffee of choice to be instant, favored by 44.1% (198,062 participants); followed by ground, 18.4% (82,575 participants), with decaffeinated being the lowest choice among the bunch, 15.2% (68,416 participants). There were 22.4% (100,510) "non-coffee drinkers" who were considered the "comparator group." Coffee drinkers and non-coffee drinkers were observed for symptoms of cardiovascular disease, arrhythmias, and death, with adjustments made for gender, age, ethnicity, obesity, diabetes, smoking status, high blood pressure, obstructive sleep apnea, and alcohol and tea consumption.
Every kind of coffee indicated a decline in death from any cause.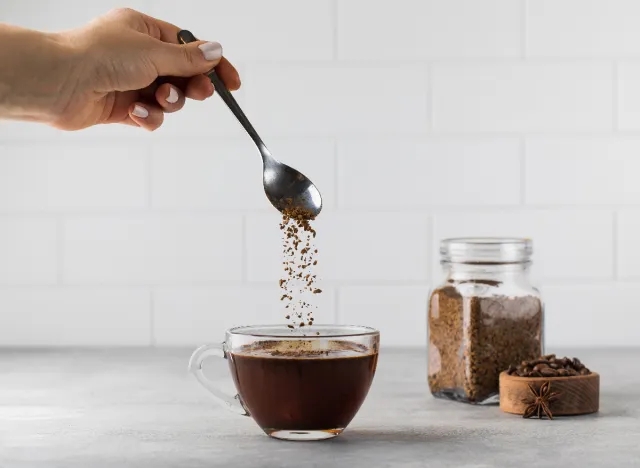 A follow-up 12 1/2 years after the study reveals that 6.2% of participants (27,809) died. Every kind of coffee indicated a decline in death from any cause, but the most positive results were noticed in the two-to-three cups-a-day coffee fans. Compared to non-coffee drinking, the study indicates lower mortality rates as follows: 14% for decaf drinkers, 27% for ground coffee lovers, and 11% for instant coffee fans.
The takeaway? Every type of coffee resulted in fewer heart-related incidents. To be clear, the study participants who drank two to three cups of coffee each day revealed a lower likelihood of cardiovascular disease as follows: 6% (decaf drinkers), 20% (ground coffee fans), and 9% (team instant coffee). An arrhythmia was found in 6.7% (30,100) individuals at the time of the follow-up, along with 9.6% (43,173) who were diagnosed with cardiovascular disease.
Instant and ground coffee drinkers (not decaffeinated), revealed lower cases of arrhythmias.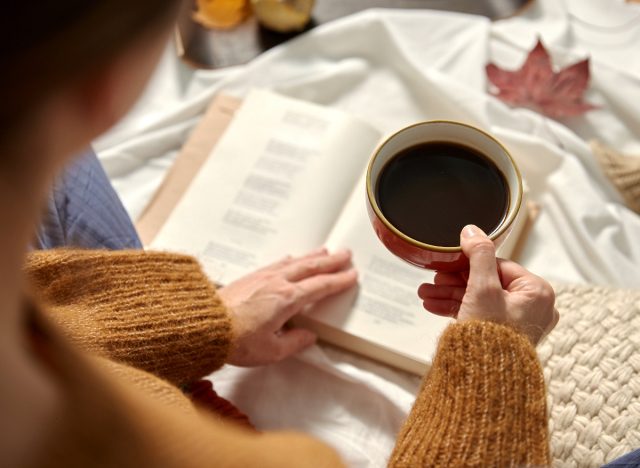 Instant and ground coffee drinkers (not decaffeinated), revealed lower cases of arrhythmias, including atrial fibrillation. Four-to-five cups-a-day coffee drinkers, compared to non-drinkers, had the lowest risks when drinking ground coffee, along with instant coffee drinkers who sipped two to three cups daily.6254a4d1642c605c54bf1cab17d50f1e
"Caffeine is the most well-known constituent in coffee, but the beverage contains more than 100 biologically active components. It is likely that the non-caffeinated compounds were responsible for the positive relationships observed between coffee drinking, cardiovascular disease, and survival. Our findings indicate that drinking modest amounts of coffee of all types should not be discouraged but can be enjoyed as a heart-healthy behavior," Professor Kistler says.
Moral of the story? The daily habit to extend your life is to drink more coffee, specifically two to three cups of joe a day!
Alexa Mellardo
Alexa is the Mind + Body Deputy Editor of Eat This, Not That!, overseeing the M+B channel and delivering compelling fitness, wellness, and self-care topics to readers.
Read more about Alexa