7 Deli Meat Brands Made With the Lowest Quality Ingredients
Deli meat devotees beware.
This post contains affiliate links. If you use these links to buy something, we may earn a commission.
What's a sandwich or a charcuterie board without delicious cold cuts? Deli meats, which span from oven-roasted turkey to spicy salami, are the perfect combination of taste and convenience. However, if you're a deli meat devotee it is important to be aware of exactly what's going into your meat—many brands use the lowest quality ingredients that can be harmful to your health if eaten in excess. In fact, research has found that eating an excessive amount of deli meats has been linked to certain diseases.
"The ingredients to most look out for regarding deli meats are nitrites and nitrates," explains Jesse Feder, RDN, CPT at My Crohns and Colitis Team. Feder points out that nitrates and nitrites are "common preservatives for deli meats that have been linked to several negative long-term health issues and various cancers." Because of this, Feder advises that you should choose deli meats that do not contain these preservatives or are preservative-free.
Besides preservatives, Feder suggests that you should also be aware of how much sodium is in each serving, as some brands put high amounts into their products. "Deli meats are known to have large amounts of sodium in them," says Feder. "Over time this can lead to several health issues such as high blood pressure and cardiovascular disease." Because of this, it is important to switch out high-sodium meats for reduced-sodium ones.
To help you make better choices when shopping for grocery store deli meats, we took a look at some products out there that have the lowest quality ingredients. From brands that pack their products with over 500 milligrams of sodium per serving to others that have an ingredients list that includes a bunch of additives, here are 7 deli meat brands that you should only enjoy in moderation. Plus, don't miss 5 Breads Made From the Lowest Quality Ingredients, Say Dietitians.
Land O' Frost Old World Style Black Forest Ham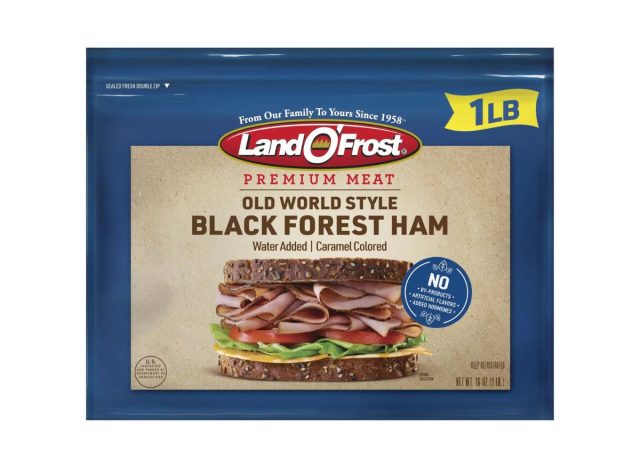 Land O' Frost, a company that has been around since the 1950s, has managed to make a deli ham that has over 500 milligrams of sodium per serving—that's almost a quarter of the recommended daily intake. To make matters worse, this lunch meat is also full of sodium nitrites and corn starch, an additive that has been linked to blood sugar spikes and heart health issues.6254a4d1642c605c54bf1cab17d50f1e
PLUS: Make better eating choices every day by signing up for our newsletter!
Sara Lee Honey Roasted Turkey Breast
Honey-roasted turkey breast is delicious, but before you stack this tasty cold cut on your sandwich be sure to read the ingredients. With over 30 milligrams of cholesterol per serving and sodium nitrite listed as one of its ingredients, this particular kind is probably not the healthiest.
Great Value Thin Sliced Smoked Ham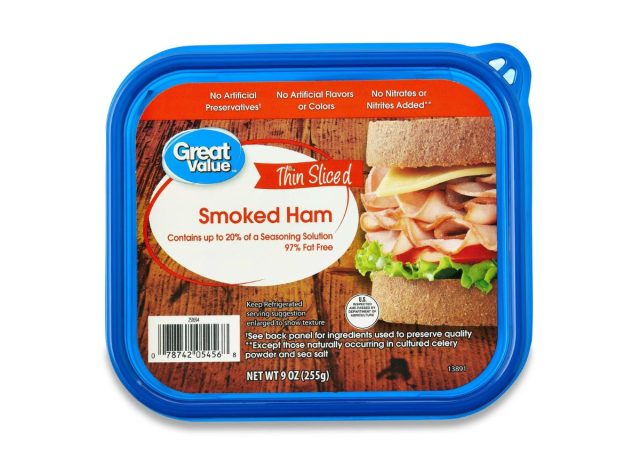 Great Value's thin-sliced smoked ham may not have nitrites and nitrates listed under its ingredients, but it does have some other questionable additives. For starters, it contains carrageenan, an additive that, although deemed safe to eat, may cause bloating, irritable bowel syndrome, and inflammation. It also has over 500 milligrams of sodium per serving. Research has found that consuming excess sodium may lead to high blood pressure, heart disease, and even stroke.
Oscar Mayer Original Bologna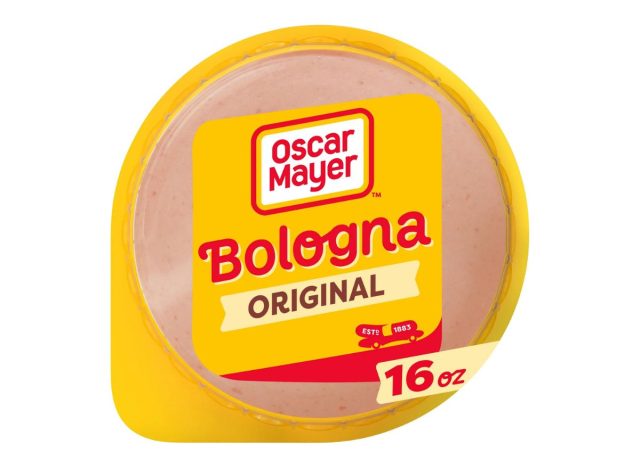 Oscar Mayer's bologna leaves much to be desired. Firstly, it contains corn syrup, which is a sugary sweetener, as well as a high amount of sodium. Just one slice of Oscar Mayer bologna has 250 milligrams of sodium, meaning that if you make a sandwich with four or more pieces you're looking at consuming over 1000 milligrams of sodium in one sitting. Instead of buying this bologna from Oscar Mayer, opt for a product that has less sodium per serving and is made without corn syrup.
Galileo Italian Dry Salami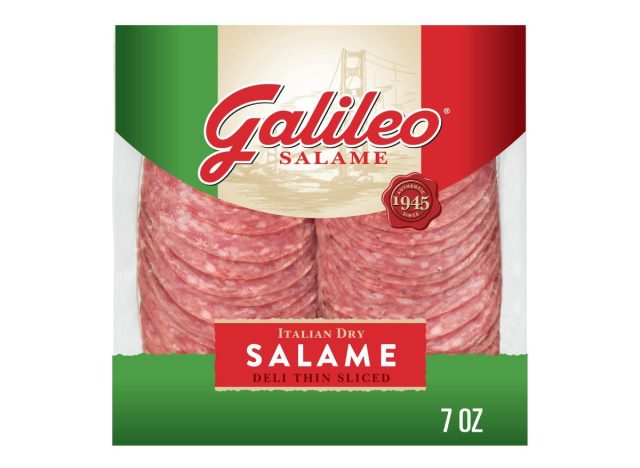 Both nitrites and nitrates can be found in this salami, as well as 490 milligrams of sodium per serving. To make matters worse, it was found that eating more than 150 grams or more of processed meat, such as salami, per week may lead to a 46% higher risk of heart disease. Salami, which often gets a starring role on charcuterie boards and in Italian subs, is a processed meat you may want to limit.
Buddig Sandwich Corned Beef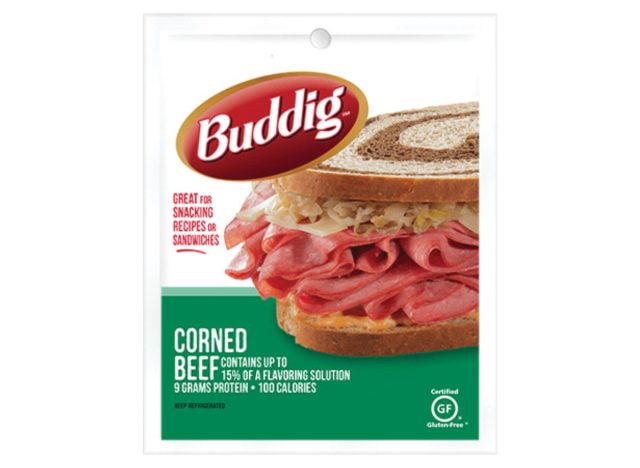 Although this Buddig corned beef is advertised as being only 100 calories per serving, it still contains nitrites as well as an exorbitant amount of sodium. If you take a look at the label you will see that each two-ounce serving has 600 milligrams of sodium, which is equal to more than 25% of the recommended daily intake. FYI, two ounces will not make the thick sandwich shown on the package.
Great Value Cooked Ham with Water Added
Don't let Great Value's cooked ham nutritional label fool you—each slice of Great Value ham clocks in at 260 milligrams of sodium per serving, which means that a sandwich using this deli meat can easily contain over 1000 milligrams of sodium. Sodium nitrite also is listed as an ingredient.