Domino's Pizza Hack: A Customer Reveals How to Repeatedly Score a Free Pie
What's more delicious than free?!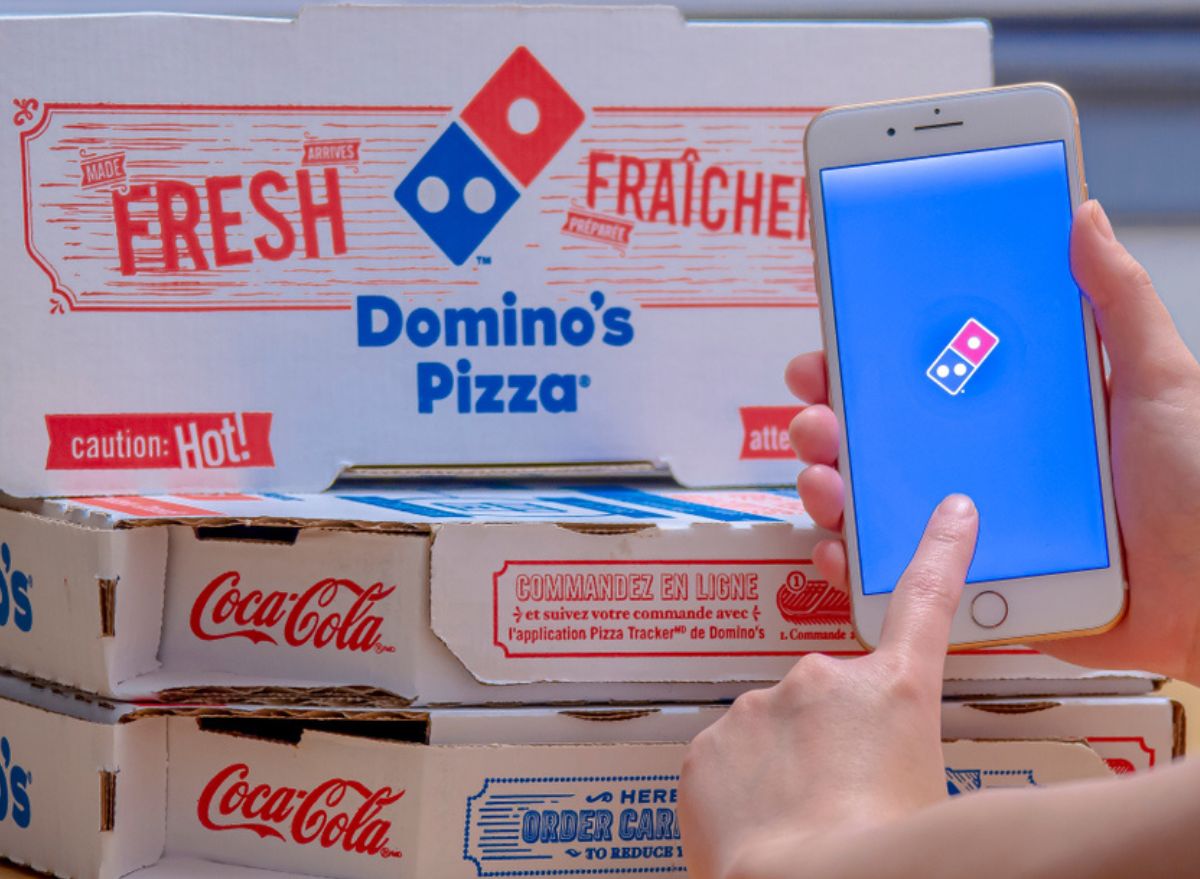 Domino's is one of the biggest pizza chains and it can get extremely busy, due to the committed fan following. Unfortunately, that means you can sometimes end up waiting a little too long for your pizza. But, if you live by a location that has tons of order-ahead traffic, you may be able to try this customer-founded life hack to get a free Domino's pizza every time you place an order.
The chain stands by its "Hot Pizza in 30 Minutes Delivery Guarantee," which promises if your pizza order doesn't arrive within the given timeframe, then Domino's will make up for it. When the delivery clause is broken, the chain offers either 20% off your next order or 60 Piece of the Pie Rewards points. 60 pie rewards equal one free medium pizza.
Lina Hara, the Tik Tok creator that stumbled upon this secret tip, got over 6.6 million views showing her Domino's pizza box and explaining, "this is currently the apology pizza for the apology pizza for the apology pizza for the apology pizza for the original pizza I ordered."
In her video, Hara discusses how delivery from her local Domino's usually takes between 60 to 90 minutes—which very much exceeds the chain's guaranteed time—but she doesn't mind because she ends up not spending a cent on her next order.
"Of course, I'm gonna get the free pizza," Hara says after her first order with the chain took over 30 minutes to process and has continued to do so ever since.
While this hack won't eliminate the long wait that comes with certain Domino's locations, if you plan ahead and order prior to meal time then you can pretty much always count on a free or discounted reward in return for the wait, according to Hara.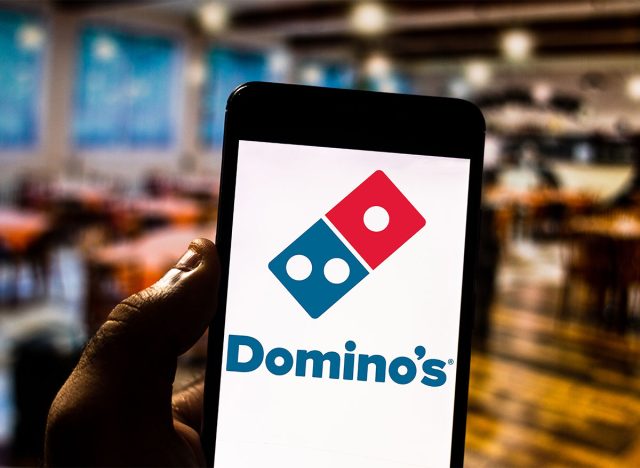 The delivery promise of "30 minutes or less" or the pizza is free isn't a new phenomenon, in fact, it was quite popular in the 1990s, according to Inquisitr. That was until Domino's got hit with a $79 million car crash lawsuit in 1993, as a result of two separate cases of delivery drivers getting into serious accidents while racing to meet the short deadline.6254a4d1642c605c54bf1cab17d50f1e
Domino's stripped the original expectations that came with the strict delivery policy and explicitly shares: "Domino's does not penalize its drivers for late delivery." And as for the Domino's delivery drivers and workers who process current orders, this hack isn't completely news or a secret to them.
"As a former Domino's delivery driver, I can tell you with certainty that as long as you tip your driver, no one at the store cares one bit," a Tik Toker commented on Hara's post. So while a few loyal customers may have concerns about this viral video exposing the faithful hack, and possibly forcing the pizza chain to amend the money-saving policy, it doesn't seem like there are any efforts being made in that direction so far.
Jordan Summers-Marcouillier
Jordan Summers-Marcouillier was born and raised in San Jose, California and now works as a writer in New York, NY.
Read more about Jordan