Ex-McDonald's Chef Reveals How to Order a "Better & Cheaper" Big Mac
Chef Mike Haracz is at it again, this time with a hack for saving time and money with the McD's app.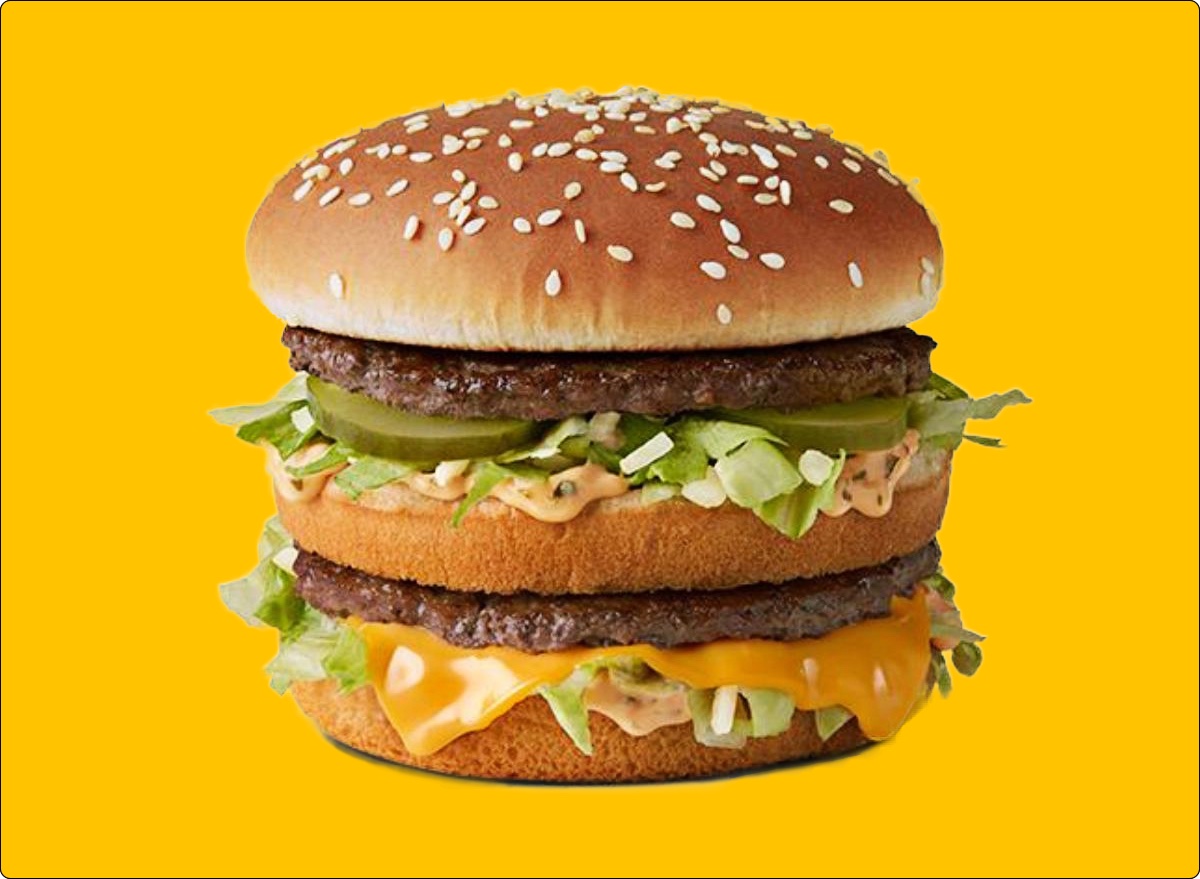 If you love Big Macs as much as you adore saving time and money, then you definitely need to know about one particular trick shared by Chef Mike Haracz, a former McDonald's corporate chef who shares insider knowledge and fast food-related recommendations via his popular TikTok videos. Frankly, his content is so viral-worthy that he's gained millions of likes thanks to posts about why the chain may never bring back snack wraps and one video where he revealed that a new McDonald's sandwich idea was shut down because "too many people would order it."
This time around, Haracz posted a TikTok video that features a suggestion from someone else who revealed how to get a better and cheaper Big Mac by using the McDonald's app. This former pro fast food chef was so impressed by the idea, he asked if this was "the greatest McDonald's hack ever!?!"
"Go to the window, use app code to place [your] order and it will be saved in [the] app…[so] you can reorder anytime," a social media user going by @firesour0929 wrote in a comment that Haracz shared as an image in his video.6254a4d1642c605c54bf1cab17d50f1e
Although Haracz noted in his video that he hasn't yet tried this hack himself, the post has already racked up well over 19,000 views which certainly seems to suggest that this idea has piqued the interest of plenty of people. On top of that, other TikTok users took to the comments to reveal how successful this hack really is (or isn't) in their experience. One person wrote, "This works, it's how I order my McDoubles with Mac sauce." Another exclaimed, "Yes this works! Best hack ever!"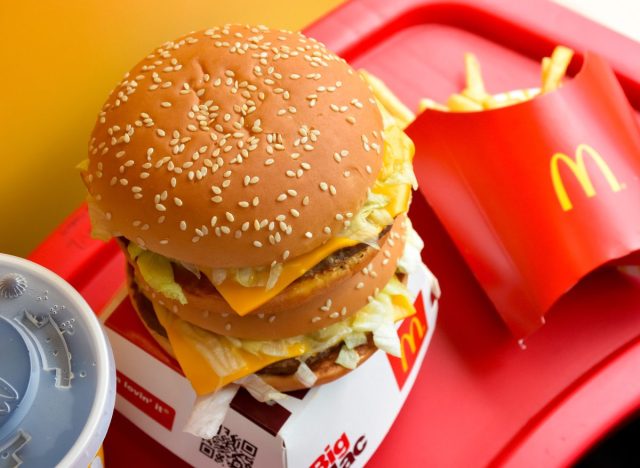 Others revealed that this trick also works for various orders. One wrote, "I just checked. It works. I like to get my breakfast sandwich with folded egg (I know) and I can use my old order and favorite it with that alteration." That's not to mention the deals that you can potentially score. "Go Friday, free fries code. Order [a] large drink. Order 2 McDoubles, no ketchup or mustard, add mac sauce. You'll [buy one, and get one] for $1. $5.50 total for meal," a helpful commenter added.
On the other hand, someone else claimed that they had "Tried it earlier," but it "did not add to my order history." Another McDonald's customer admitted, "My closest McDonald's can't figure out the difference between Coke and Diet. Ain't no way they would do anything with an app correctly."
So is the Big Mac app hack worth it? With such varying reviews, it seems like you may need to try it for yourself to be sure.
Desirée O
Desirée O is a freelance writer who covers lifestyle, food, and nutrition news among other topics.
Read more about Desirée