7 Worst Grocery Chains For Your Wallet
Some supermarkets strive to keep food prices down. Other stores have different priorities.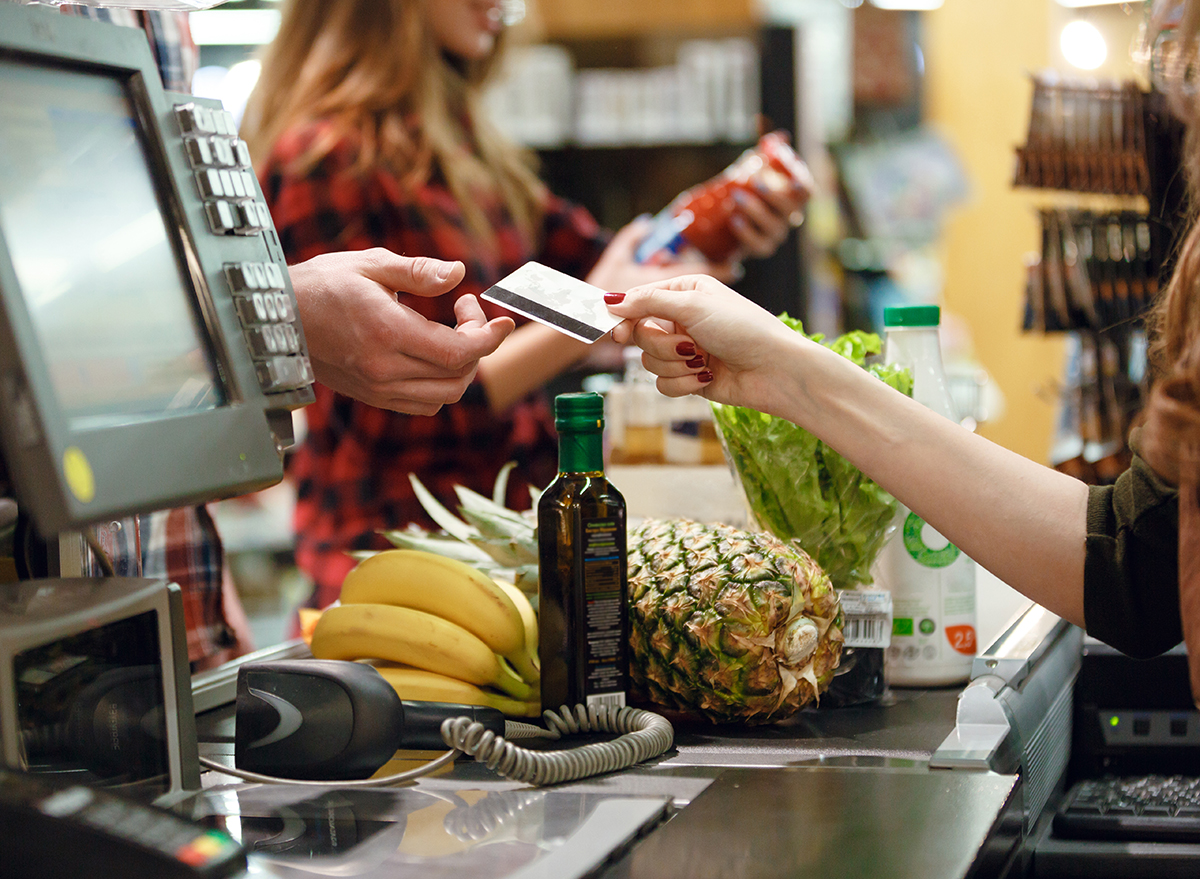 According to data from the U.S. Bureau of Labor Statistics, the average cost of groceries was $5,259 annually or $438 per month in 2021. And, with about a 10% increase in the cost of food at home over the past year, that average spend is likely creeping up closer to $6,000. Just let that sink in for a second.
That is undoubtedly a sizable chunk of change and one of the largest categories of spending for many Americans behind both housing and transportation. But, that's not to say there aren't ways to cut down on your grocery bill and to spend smarter in order to get the most bang for your buck. 
One of the first considerations to think about when you're trying to cut back is where you're shopping. If you believe picking up the same exact items at any random grocery store will run you the same bill, you're sadly mistaken.
While there are discount stores like Aldi or Lidl, as well as lower-per-unit warehouse clubs such as Costco, which strive to give customers the best possible prices, other stores have a different set of priorities.
Read on to discover which grocery chains, both national and regional, are known for having the highest costs around so you'll know which to avoid in order to stay on budget.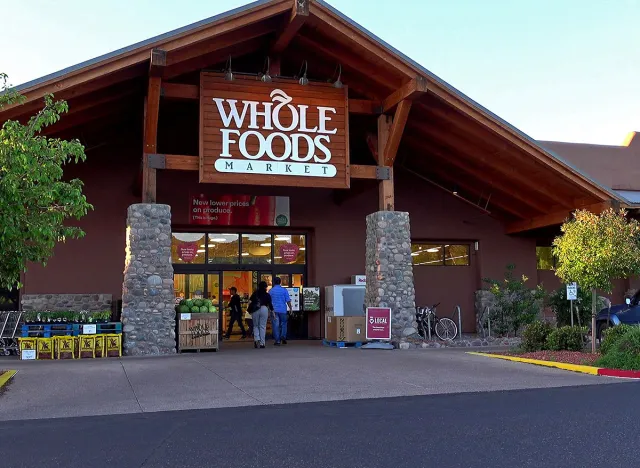 Whole Foods–or "Whole Paycheck," as it's affectionately been nicknamed–has a clear reputation for being rather pricey, and for good reason. The grocery chain has commonly been cited as costing customers about 10% to 20% more for grocery staples compared to other national competitors. Most of this is attributed to its higher quality products and also the overall ambiance and improved shopping experience the market offers. But, Whole Foods has also been in hot water once or twice for purposely overcharging customers. 
Since 2017, however, the tide has slowly begun to turn. This is when tech giant Amazon stepped in to acquire Whole Foods. Ever since, shoppers have started to feel some relief when it comes to their grocery bills. According to Business Insider, the chain is also reportedly working closely with its suppliers so far in 2023 to bring costs down as much as possible–a strategy which other lower cost chains such as Walmart have employed for years. So, while Whole Foods is still not the most budget friendly option around, the store may soon be in the market for a new, catchy nickname.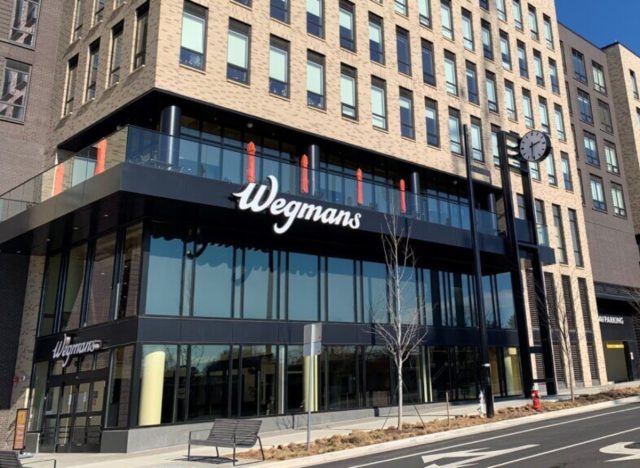 Along with Whole Foods, Wegmans–found in the Northeast and Mid-Atlantic regions–is commonly lumped in as one of the more premier grocery store chains in the country. The supermarket gives itself away with its grandiose, European market-style stores, elaborate food displays, and in-house cafes and restaurants. With all of these added frills, it's actually a hot topic of debate whether Wegmans is more expensive than Whole Foods. And, while Whole Foods typically takes the cake, Wegmans isn't too far behind. 6254a4d1642c605c54bf1cab17d50f1e
In a detailed price breakdown of the two chains by Koopy.com, the total bill across all major food departments was about 8% lower at Wegmans compared to Whole Foods. But, in categories such as fresh and organic produce, pantry items, vegan alternatives, and even poultry and fish, the two were neck and neck. 
Even with this risk of higher prices, Wegmans continues to be a beloved favorite among locals. Die-hard fans of the grocery store, coined "Wegmaniacs," have certainly not been deterred. And, the store was even ranked as America's number one grocery store in 2022, according to Newsweek's survey of the best retailers in the country.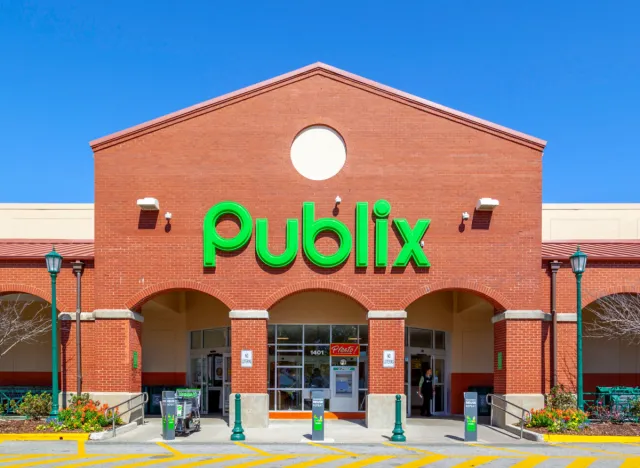 Folks in the Southeast have been pummeled by Publix's notoriously high prices for as long as they can remember. And, more recently, with inflation thrown into the mix, the problem seems to have gotten even worse. According to Moguldum, grocery shoppers in Florida have reported paying 50% more for milk and more than double for eggs at the chain compared to other nearby grocery stores. 
Publix is well known for offering high-quality foods especially in the deli and bakery, providing top-notch customer service, and also for its clean and welcoming environment, which is meant to make shopping more pleasurable. The fact that Publix is an employee-owned company, and therefore pays its workers higher wages, might also have something to do with its elevated prices. If you're shopping in the south, other regional chains like Winn Dixie or Piggly Wiggly are likely to be more cost-effective options, and their names are more fun to say, anyway.
Erewhon is a celebrity-favorite grocery store chain with just eight locations throughout Los Angeles County. The phrase "celebrity-favorite," along with the store's lavish storefront alone, are likely enough to make any budget shopper run for the hills. But, once inside the shop's four walls you'll really start to understand why it's often referred to as America's most expensive grocery store. 
Erewhon believes that "nutrition is the key to a radiant lifestyle" and is also a Certified Organic Retailer. This means the store focuses solely on organic products that also cater to today's more trendy diets such as vegan or keto. Unfortunately, for the average shopper, this also means inflated price tags. To give you a better idea of just how inflated, one brave consumer shared just a few of the store's wildest prices on TikTok. The video shows a gallon of raw milk priced at $19.99, a $7.49 package of ramen, and, most shocking, a $24.99 bottle of water. Look, we know California is often facing a drought, but come on!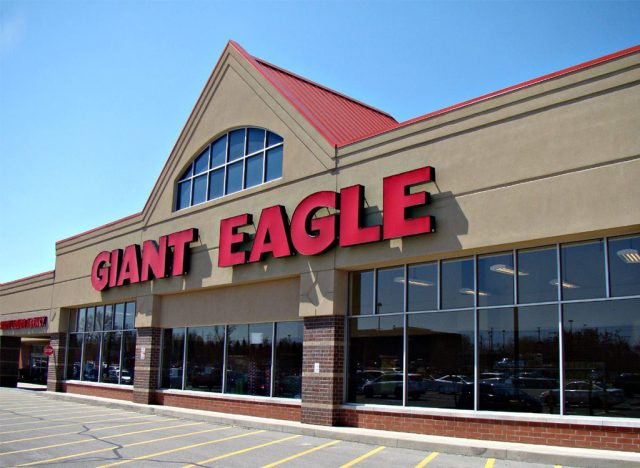 With over 470 locations (including stand-alone GetGo gas stations), Giant Eagle has become a grocery force to be reckoned with in the Midwest. The chain has even been recognized for its innovative approach, earning a spot as one of Progressive Grocer's Top 10 Regional Operators to Watch in 2022 and has received numerous awards for its environmental sustainability efforts. 
But, of course, these accolades come at a cost—especially at the chain's upscale Market District locations, which come complete with a bar for wine and beer tastings, restaurant-quality prepared foods, and an impressively diverse selection of products. When pitted against other major grocery stores in the area, including Walmart, Kroger, and even Meijer, Giant Eagle's prices come out on top in nearly every food category. So, be warned. Shopping at Giant Eagle could leave you with a giant hole in your wallet.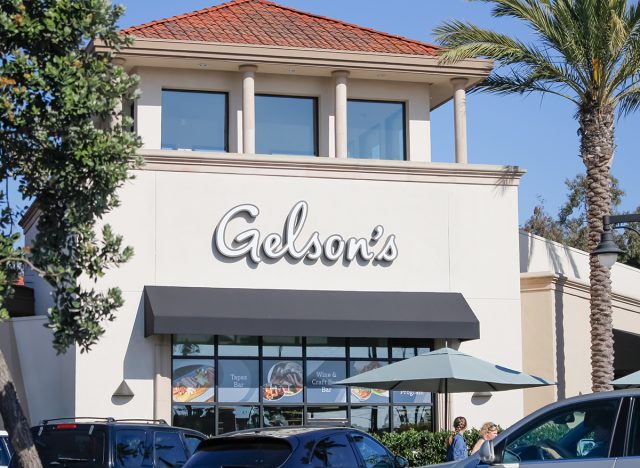 Walking into a Gelson's is like being transported into a land of grocery luxury. The chain's 27 locations across southern California cater primarily to upper class neighborhoods and turn shopping into a social and interactive experience with its modern design, wide aisles, and added amenities. Gelson's even boasts a line of CBD-infused health and beauty products. 
But, while the store's slogan "Life Tastes Better Here" may ring true, you likely won't feel better after reviewing the damage to your bank account. According to reports from GoBankingRates, Gelson's was given the lowest possible ranking in terms of price competitiveness, despite its exceptional customer satisfaction score of 87 out of 100. For reference, the average price for a gallon of milk across the country is at $4.16 according to the U.S. Bureau of Labor Statistics, but at Gelson's the cheapest gallon available is priced at $7.29. And, while you can expect to pay about $0.64 per pound for bananas elsewhere, Gelson's organic bananas ring up at nearly $1 per pound.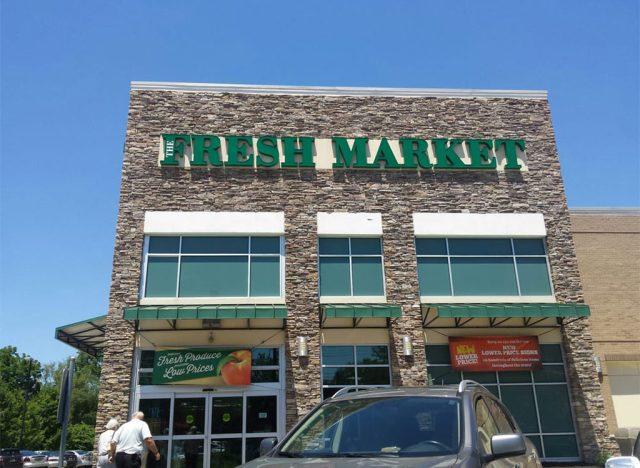 Following in Gelsons' footsteps, The Fresh Market similarly did not fare well in terms of overall price competitiveness. The green and white storefront—which can be spotted at nearly 160 locations all across the eastern side of the country—targets middle- to upper-class families and aims to be more of a specialty type of store. The Fresh Market is defined by its carefully selected private-label brands, infinite selection of exotic and organic options, and convenient meal kits that customers eat up. 
With all of this considered, and with two years under its belt as the "Best Supermarket in America," according to USA Today's 10Best Readers' Choice Awards, we guess the chain feels the inflated prices are justified.