8 Fast-Food Desserts That Are Totally Worth Ordering, According to Experts
If you're looking for a little treat, here's what to get.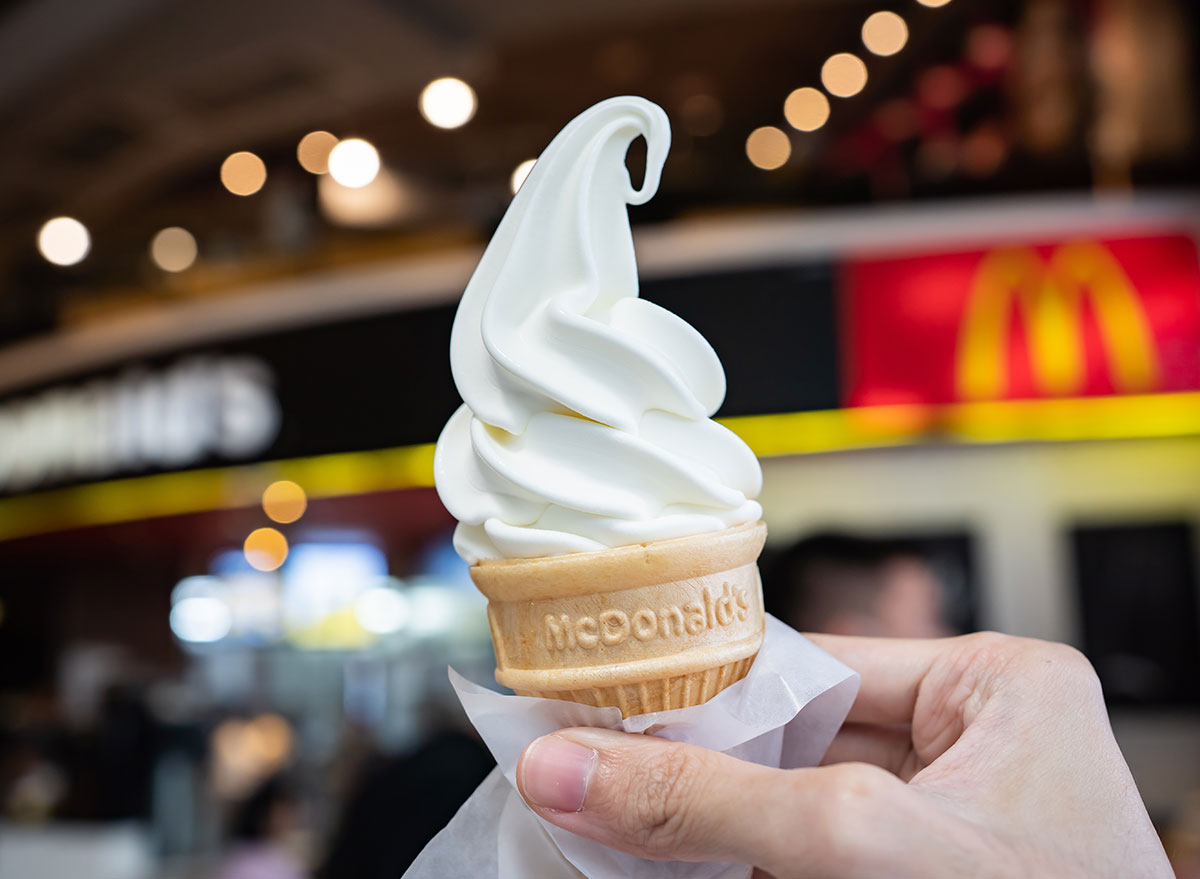 Whether you're practicing intuitive eating, on a specific eating plan or just living your life and eating what you want, most people don't eat fast food—let alone fast-food desserts—on a daily basis. But that doesn't mean they can't. In fact, some of the world's favorite fast-food desserts are sometimes worth ordering for a little boost. 
"It is important to remember that it is okay to indulge in treats occasionally, but it is important to pay attention to portion sizes and to make sure to include a variety of nutritious foods in your diet as well," says Lisa Richards, nutritionist and author of the Candida Diet. 
However, when the cravings hit, everyone has a favorite fast food treat, even nutritionists, dietitians, and chefs. We got the scoop from the experts about what they'll indulge in, and why. Read on for the fast-food desserts that are worth the (occasional) splurge. 
Plus, take a look at 8 Vintage Desserts You're Going to See on Restaurant Menus in 2023.
Chick-fil-A Chocolate Chip Cookies
This chain's cookies are worth the extra long workout, says sports nutritionist Greg McCoy. "I'm a real-life cookie monster," he explains. "If I'm going to splurge on a fast food dessert, it's Chick-fil-A's Chocolate Chip Cookies. I will happily make the extra effort to burn more calories in my workouts to afford two of those warm soft cookies!"
KFC's Chocolate Chip Cookies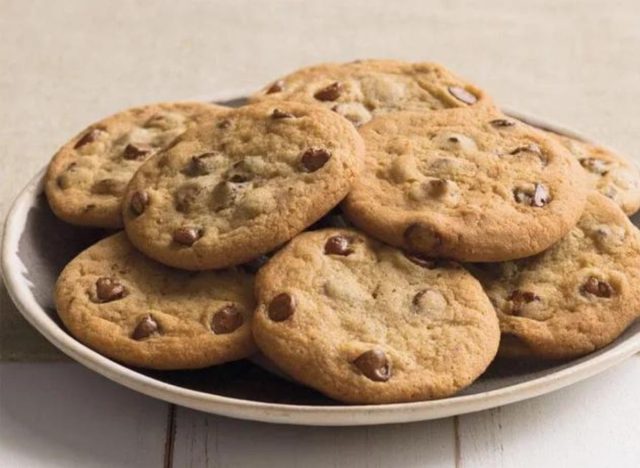 Our experts are all fans of cookies, with Integrative Nutrition Health Coach Ruth Novales calling out the reasonably low calories in KFC's treat. 
"You can have your 'cookie' and eat it, too, with KFC's chocolate chip cookie. At only 120 calories per piece, it can easily fit into your calorie budget for the day," she told us. "If you're into IIFYM ("If It Fits Your Macros"), it can also adapt well to your diet as this cookie has only siz grams fat, 18 grams carbs, and one gram protein. Not the best source of protein, of course, but at 18 grams of carbs, this cookie can have a place in a low-carb diet."
She also notes to watch your portions, saying, "Don't go overboard with these cookies, though. As long as you treat yourself to only one or two pieces, you can keep within the boundaries of a healthy lifestyle."
McDonald's Soft Serve Ice Cream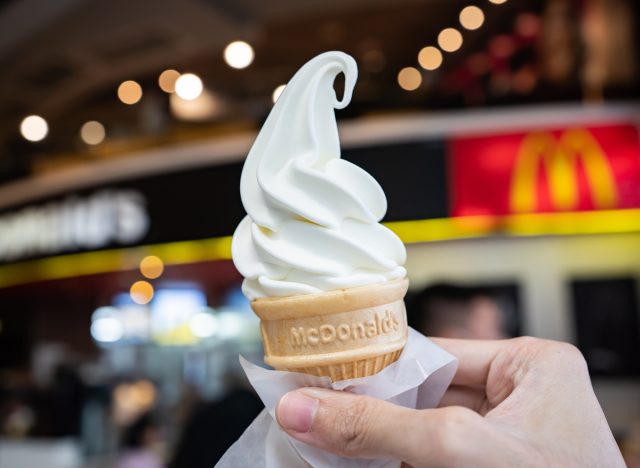 "Dessert–from anywhere–is an indulgence," says Keith-Thomas Ayoob, EdD, RD, FAND. "The key is to keep quantity modest and make it occasional.  I'm not one who eats much fast food, but a McDonald's soft-serve ice cream cone brings out the little kid in me and has about 200 calories. I actually find it filling.  If I'm traveling or out and about, I'm also probably walking, so I can eat the cone with one hand free and keep walking!  Figure burning about 100 calories per mile at 20 minutes per mile, in no time that cone is history."
Starbucks Cake Pop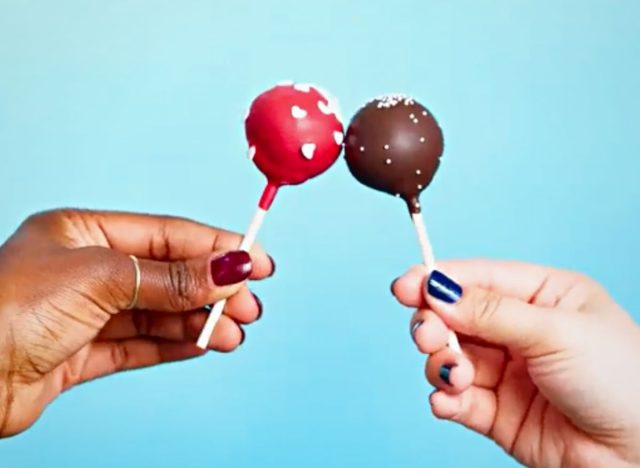 Ayoob also loves a cake pop with his coffee, explaining, "A cake pop from Starbucks has 160 calories and not much of anything you need—but it's an indulgence. Pair it with a grande nonfat latte and you'll add 130 calories but also a nice shot of protein (13 grams) and a ton of nutrients. Pair with a grande nonfat cappuccino and you'll add only 100 calories and 8 grams of protein. I like nonfat milk for my caps because it makes the best foam."
Auntie Anne's Cinnamon Nuggets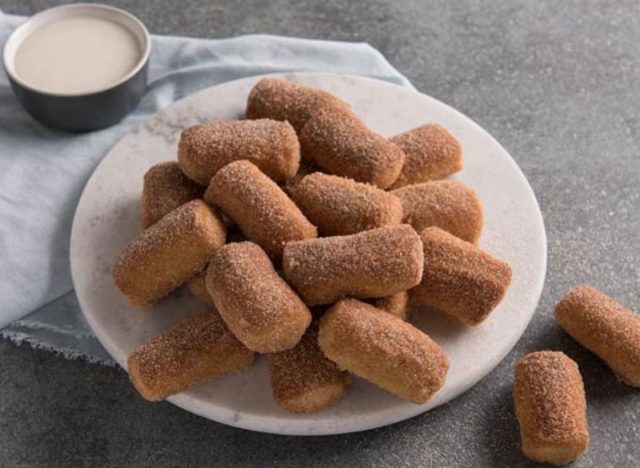 Jesse Feder, RD, is a fan of these bite-size sweet treats, explaining, "I get the 16oz cinnamon sugar pretzel nuggets with no butter added. This contains about 460 calories, only 2.5 grams of fat, and 35 grams of sugar. Now as far as fast-food desserts go, it is not that terrible. Most of the calories are from carbohydrates and not unhealthy fats. Most of the other fast food desserts are not only high in calories but high in unhealthy saturated fats. These bites are warm, sugary, and delicious. They are also very budget-friendly and can easily be shared with friends and/or family. I personally think it's worth the buy if you are looking to splurge on a fast food dessert."6254a4d1642c605c54bf1cab17d50f1e
McDonald's McFlurry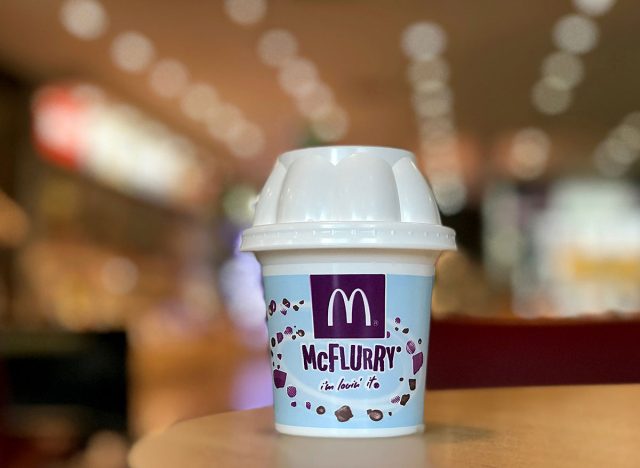 Indulge, but only occasionally, says Lisa Richards, nutritionist and author of the Candida Diet, saying, "Like many fast food items, the McFlurry is high in calories, sugar, and fat, and it may not provide a lot of nutritional value. While it can be enjoyable as an occasional treat, it is not a healthy choice to consume regularly as part of a balanced diet. If you are trying to maintain a healthy weight or are following a specific diet, you may want to consider choosing a lower calorie or more nutritious option instead."
In-N-Out Vanilla Milkshake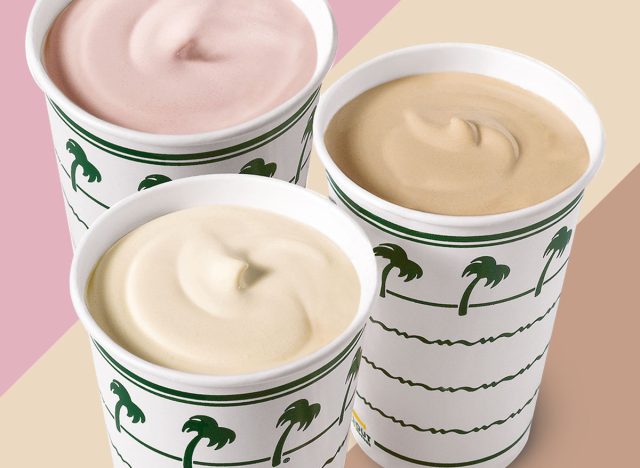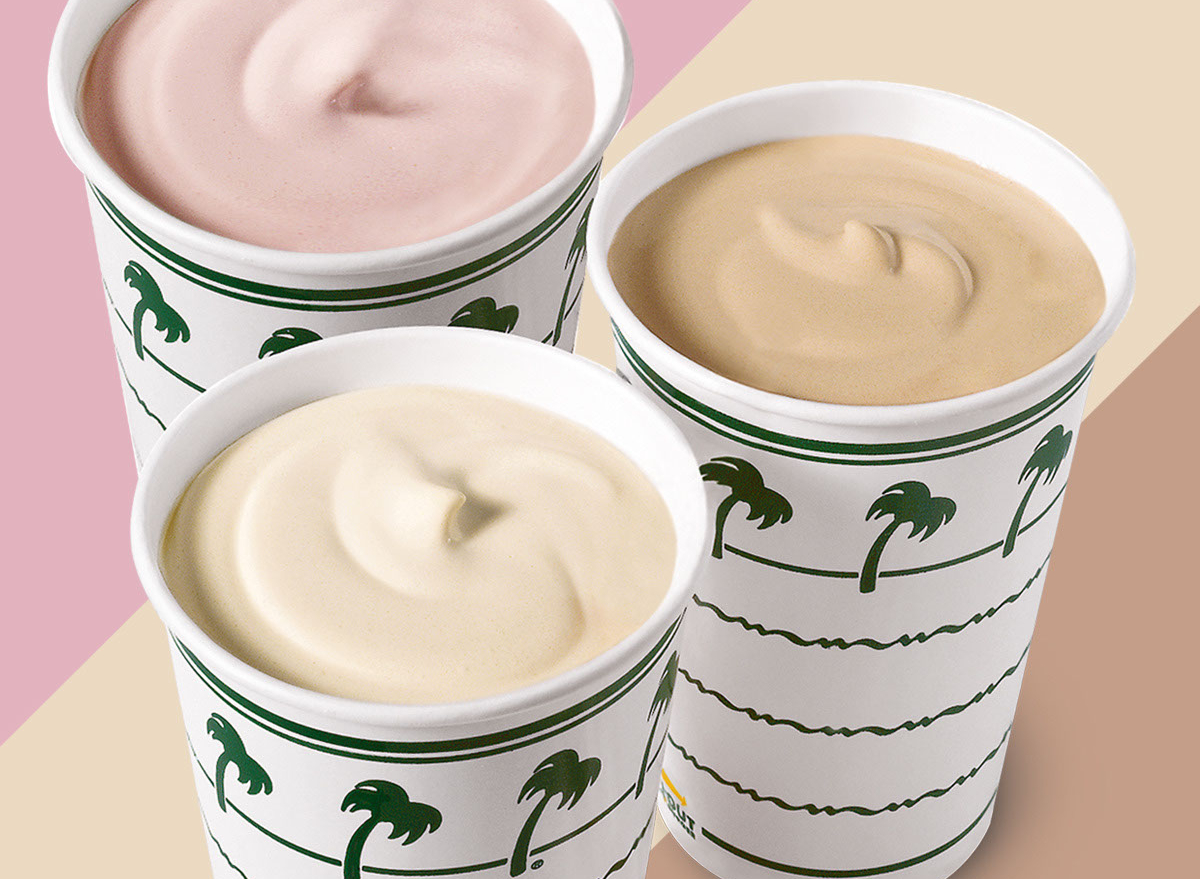 If you're looking for a treat that's not too sweet tasting, recipe developer Jessica Randhawa suggests the West Coast chain's vanilla milkshake.
"I rarely get desserts at fast food restaurants as they are packed with too much sugar," Randhawa told us. "But on the rare occasion I go for a splurge, In-N-Out's Vanilla Milkshake is my favorite as it is simply tasty while not being utterly overpowering in terms of sweetness."
Doughnuts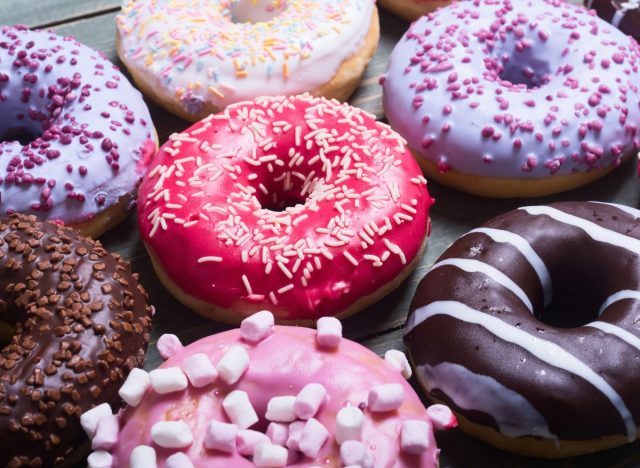 There's nothing wrong with an occasional doughnut, says nutritionist Amanda Sauceda, MS, RD.
"A doughnut from any mom-and-pop place is always worth the splurge morally and calorie-wise," Sauceda enthused. "A chocolate donut with sprinkles early in the morning with your coffee or tea? Heaven. A maple donut bar as a late-night treat? A thousand times yes."
She explained that a treat can help with mindful eating, as well, saying, "Donuts are the epitome of how carbs can boost your mood packaged in a sweet treat that you can get any time of the day. Plus doughnuts are a fun food to help practice mindful eating.  I like to slow down and savor the sugary icing with the crunch of the sprinkles and the fluffy dough."
Tanya Edwards
Tanya Edwards is a seasoned food and health journalist, who has held roles at Yahoo Health as Managing Editor and at Food Network as Programming Director.
Read more about Tanya