6 Fast-Food Drive-Thrus You'll Be Seeing Everywhere Soon
These major chains are rapidly increasing their drive-thru capabilities.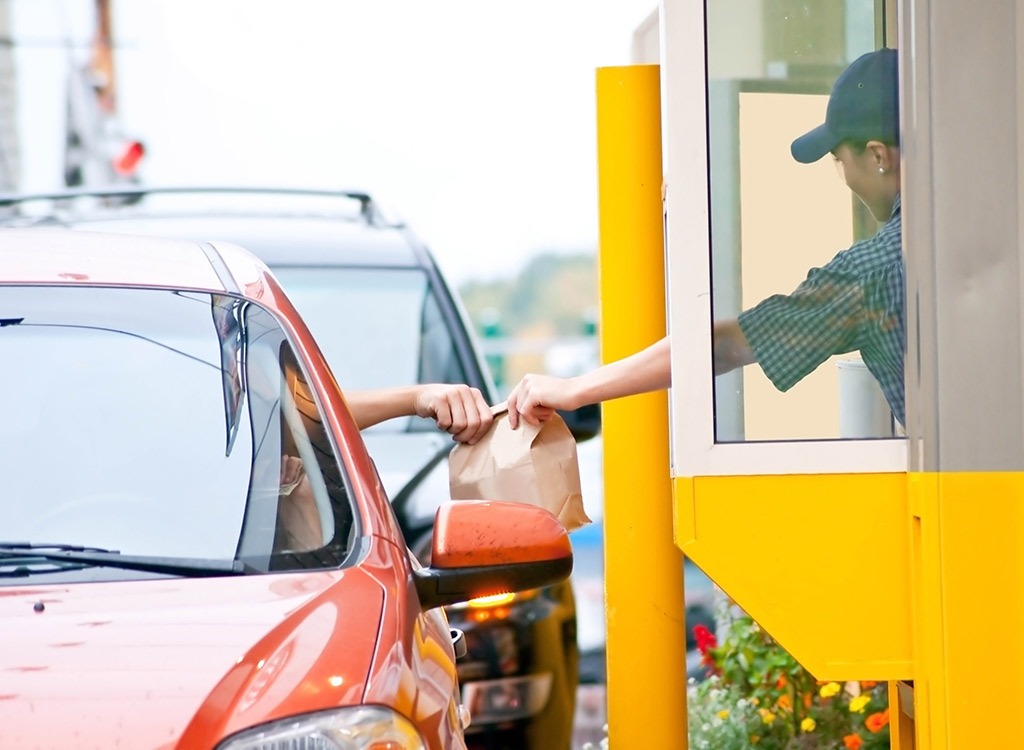 Smaller restaurants and franchises going out of business spells prime real estate opportunities for giants who can afford their abandoned locations, according to an analysis by Restaurant Business. And if the locations have drive-thru capabilities already set up, they're basically real estate gold, as many quick-service restaurants are looking to expand their drive-thru capacities.
During the pandemic, drive-thrus have not only been the main life-lines for big fast-food brands but have boosted sales so much that many of them "are in full recovery." It's no wonder then that many chains are looking to expand in this arena. Here are some that have announced major strides toward expanding their drive-thru locations — you're probably going to be seeing them everywhere soon.
Unfortunately, other chains haven't been as lucky. Here are 9 Restaurant Chains That Closed Hundreds of Locations This Summer.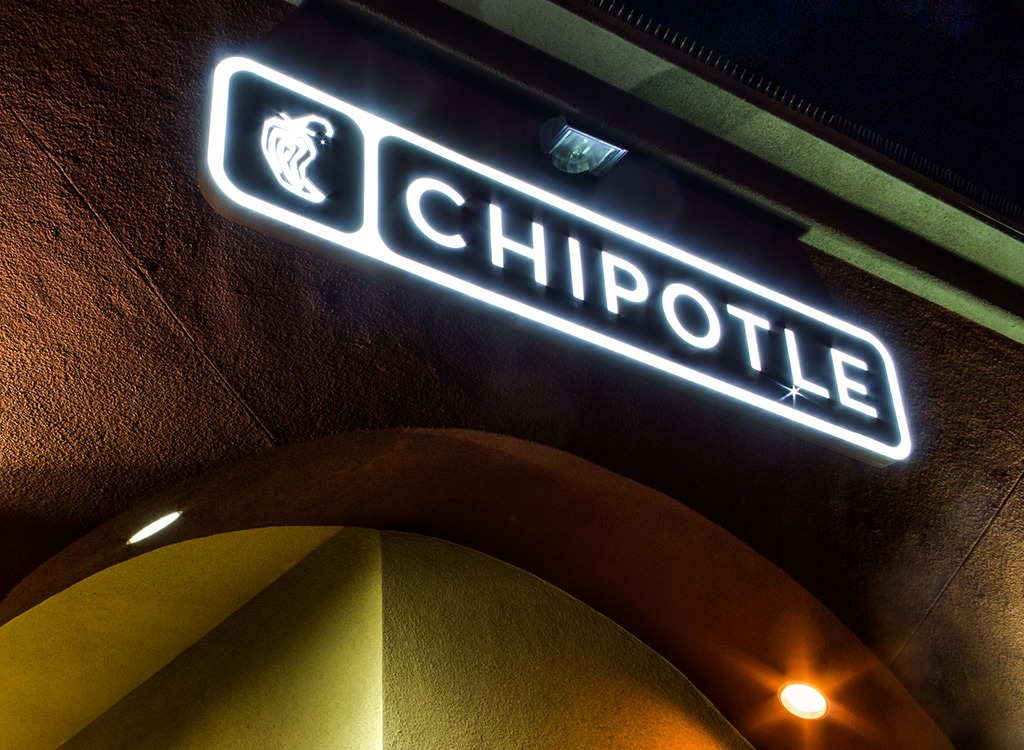 Chipotle announced in July they are opening their 100th Chipotlane, an innovative drive-thru pick-up lane largely responsible for the chain's sales during the pandemic. In February 2019, the company operated only 10 drive-thrus, but the rapid investment in the takeout business model paid off.
Although Chipotlanes require twice as many workers to run compared to dine-in stores, they remain the company's most profitable experience due to higher check averages, according to Chipotle's CRO Scott Boatwright. A year from now, he expects to add 150 new Chipotle restaurants, with 80 to 100 featuring Chipotlanes. Here are 7 Things You'll Never See at Chipotle Again.
Starbucks is planning on leaving the malls behind, and focus on opening more locations with drive-thrus, according to reports from May. While the company was already moving away from their business model reliant on foot traffic and sit-in customers, the pandemic accelerated their five-year plan which will now materialize well into 2021.
The new pickup locations will be optimized for digital orders, making your Starbucks run more convenient than ever. Before then, make sure you avoid these 25 Mistakes You're Making at Starbucks.
Dunkin', too, is joining the race for their own slice of the drive-thru pie. While they announced the closure of hundreds of underperforming stores, the company simultaneously expanded their drive-thru facility, which is now available at 60% of their locations.
Some contend they're better poised to attract drive-thru traffic than Starbucks, because of the sheer volume of drive-thru locations, especially in the Midwest. If you live in Indiana, for example, you're much more likely to encounter a Dunkin' drive-thru than a Starbucks one. These are the Best & Worst Dunkin Donuts Coffee Orders For Weight Loss.
Shake Shack's growth strategy hasn't been one of quantity but of real estate quality. They currently operate only 167 restaurants, all of which occupy prime urban locations. However, this means that it's a bigger challenge for Shake Shack to get into the drive-thru game — none of their locations currently have this option.
The company revealed in May that they plan to upgrade their existing stores by adding interior and exterior pickup windows wherever possible to encourage more digital preorders. A few of their locations may be amenable to an actual drive-thru — according to the CEO, the plan is to "punch a hole in the side of the building and create a lane and allow you to have preordered on our channels and drive up and pick it up." So you may be seeing SS drive-thrus in your area soon. These 3 Beloved Shake Shack Items Have Vanished From Their Menu.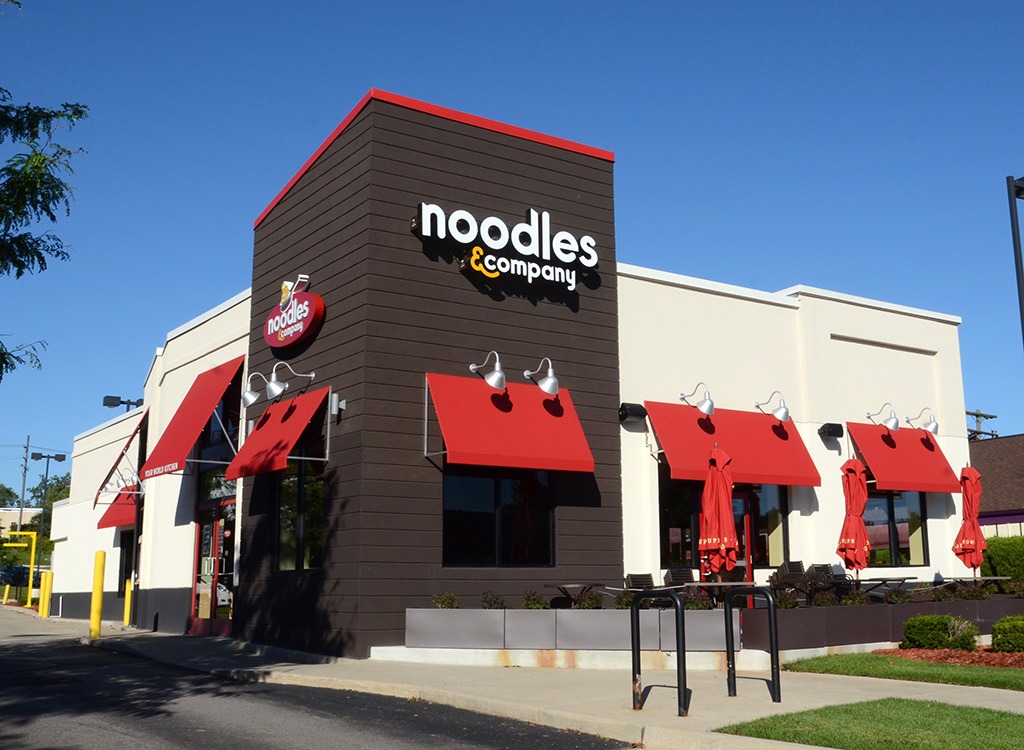 The fast-casual pasta chain added drive-thru pick-up windows to stores after the pandemic started. After doing so, they saw sales rise by 14% in April, May, and June.
"This continued improvement, coupled with the potential to utilize a smaller, off-premise focused footprint to take advantage of a more favorable real estate environment, gives me great confidence in the Company's ability to continue to gain momentum through the balance of 2020 and accelerate new unit growth in the years to come," Dave Boenninghausen, the company's CEO says in a statement.
Around 70% of the new locations that will open in the next few years will have drive-thru pickup windows, Boenninghausen told QSR magazine in August. With more locations coming to your neighborhood, read up on why Noodles & Company is The Most Underrated Fast-Food Restaurant in America.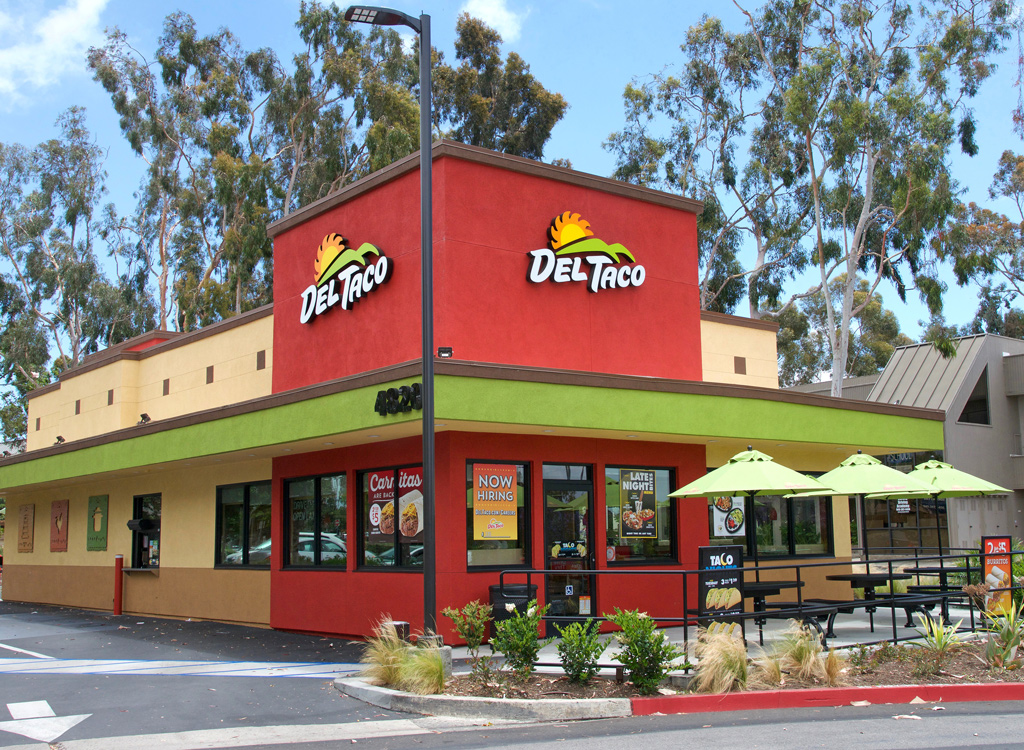 The pandemic forced this taco chain to look at ways to get its food into customers' hands and settled on expanded drive-thru, takeout, and delivery methods. Yet, it also has allowed them to set their sights on new, smaller real estate that has opened up since March. CEO John Cappasola said in a call on Oct. 15 that the company has reviewed ideas of opening smaller drive-thru and mobile-pickup only restaurants in the next year.6254a4d1642c605c54bf1cab17d50f1e
"We also anticipate favorable dynamics may occur as a result of the pandemic such as additional new franchise interest and drive-thru concepts, and increased real estate availability," Cappasola noted.
For more on the chain, here are The Best & Worst Menu Items at Del Taco.
Mura Dominko
Mura is ETNT's Executive Editor, leading the coverage of America's favorite restaurant chains, grocery stores, and viral food moments.
Read more about Mura