5 Things You May Never See at Starbucks Ever Again
Here's what to expect as Starbucks reopens most of their locations.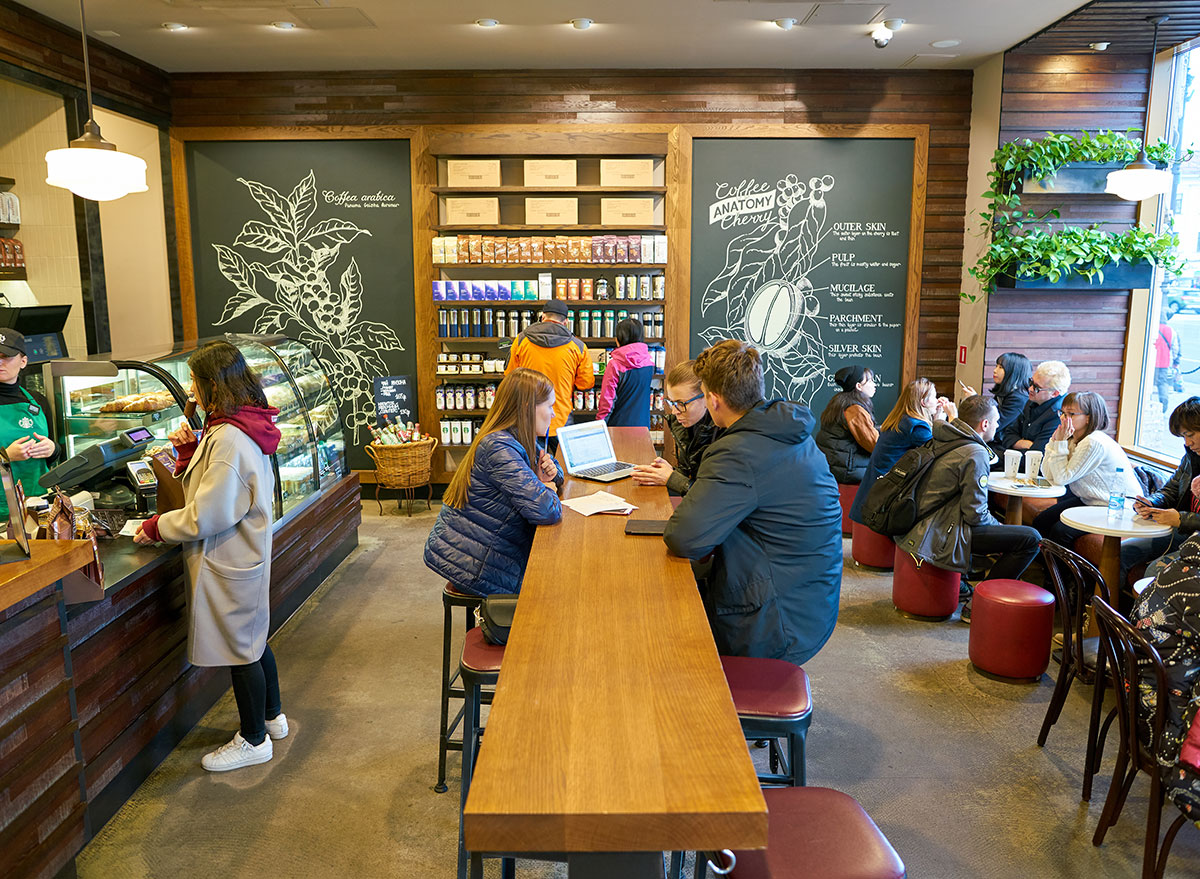 With 85 percent of its nation-wide locations reopening last week, and over 90 percent opening by June, Starbucks is one of the first national chains to resume business. But it certainly won't be business as usual—the company has announced changes to their operation, which will eliminate certain things we're used to seeing at the beloved coffee chain. Here are things you may never see at Starbucks again.
Reusable mugs
In early March, at the offset of the coronavirus pandemic, Starbucks announced a temporary suspension of their reusable cups program. Customer's own to-go cups and "for here" ware sold at Starbucks, like mugs, have been banned at all Starbucks locations in an effort to stop the spread of the virus. However, customers who bring their own mugs can still get a 25-cent discount on their order (as part of Starbucks' earlier sustainability efforts), they just won't be able to get them filled. Since the pandemic is still very much in full swing, with potential consequences and social distancing measures stretching far beyond the end of the pandemic, it is very possible that Starbucks won't be refilling reusable cups of any kind any time soon.
People hanging out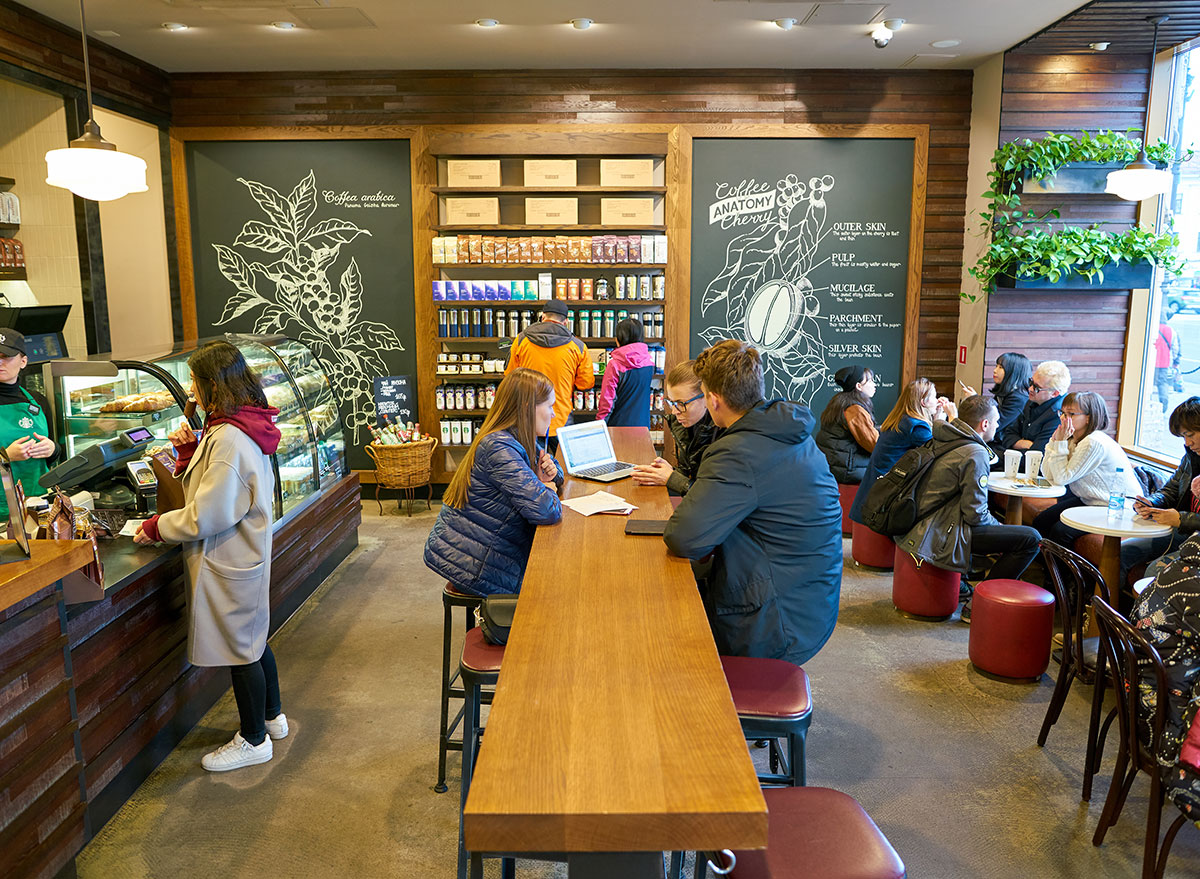 The company was built on the vision of becoming the "third place" for their consumers, a home away from home and separate from work and school, where they can relax and socialize. However, even with the pre-pandemic shift to a greater off-premise consumption, and especially now during the era of social distancing, the company is pushed into reinventing their community-centered branding based on physical spaces. The "third place" concept may become more abstract for Starbucks as they navigate the new landscape of the service industry. "Reimagining the third place is about listening to our customers," said the company's COO Roz Brewer, "Their third place is everywhere they're holding our cup." One thing seems clear—the social distancing rules and off-premise consumption will make Starbucks less of a hangout place, and more of a grab-and-go establishment.
Related: 6 Things You'll Never See in Bars and Lounges Ever Again
Walk-in locations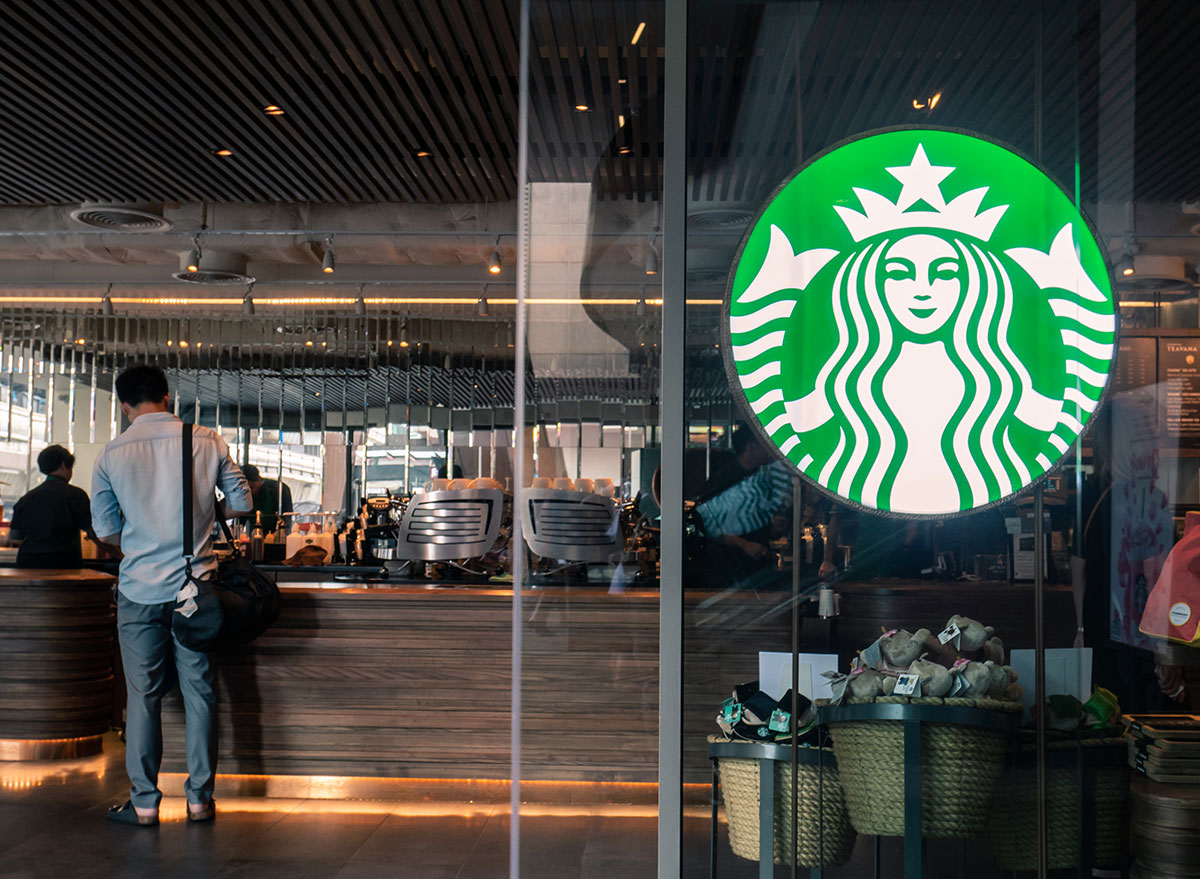 It is entirely possible that Starbucks is planning a more significant shift in their business model, and limiting the number of walk-in locations could be on the horizon. "Pre-COVID-19, more than 80 percent of customer orders in the U.S. were for "on the go"—through the drive-thru, in a café at point-of-sale, or through Mobile Order for pickup or delivery," said Starbucks CEO and president Kevin Johnson, in an open letter to the company's partners and customers on May 4. This data paired with an extra push for distancing caused by the pandemic has led the company to expand their services beyond drive-thru, which now include mobile ordering for contactless pickup, delivery and, in some locations, curbside pickup and grab-and-go through the café. It doesn't seem too far-fetched to imagine a future in which Starbucks eliminates some or all of their walk-in physical locations, and focuses on pickups only.
Paying with cash or credit card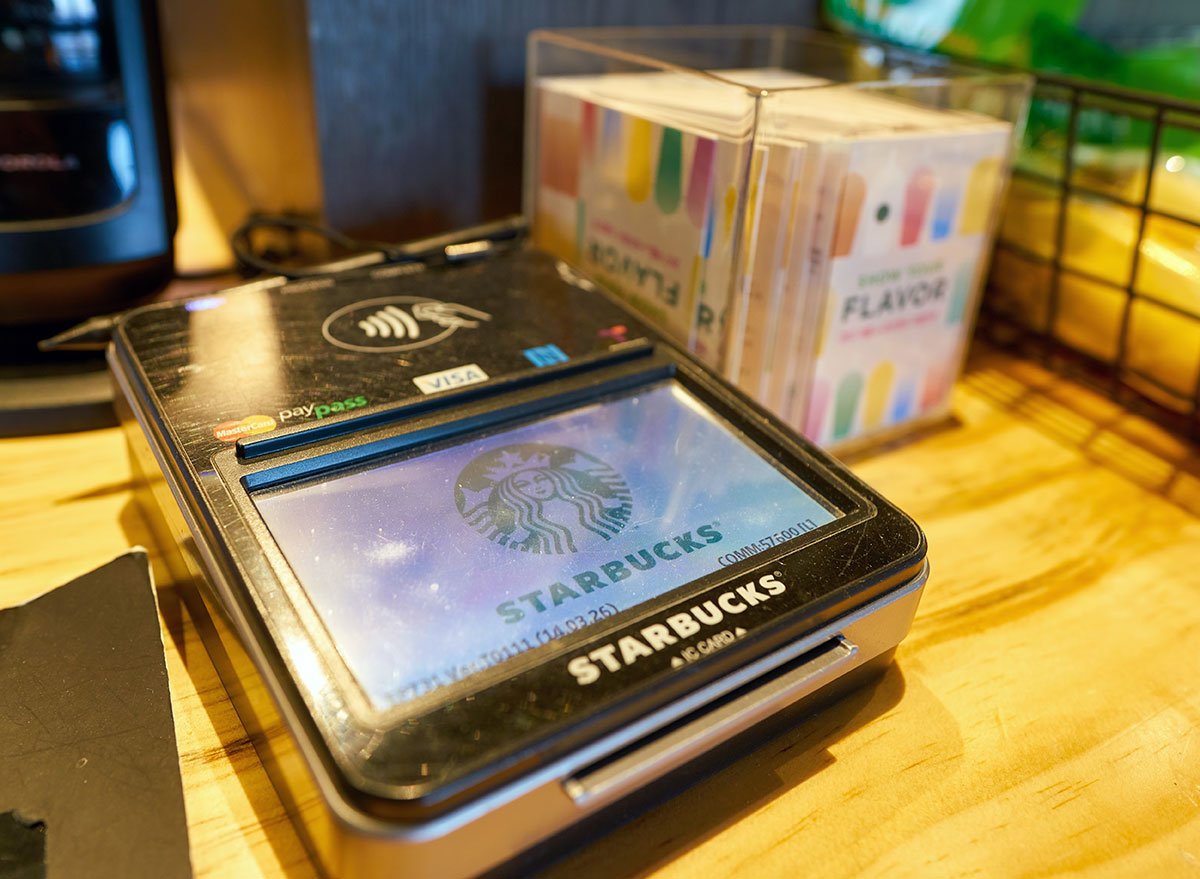 In his May 4 letter, Johnson also announced that the company is striving to make contactless payment methods easier and more commonly used than ever. "We will shift toward more cashless experiences, knowing that the handling of cash creates consumer concerns about the spread of viruses. We predict the mobile app will become the dominant form of payment." Starbucks mobile app, already used by roughly 20 million customers, will be expanded with new features, including voice ordering through Siri and scheduling a curbside pickup. So leave your cash and credit cards at home when heading to Starbucks.
Straws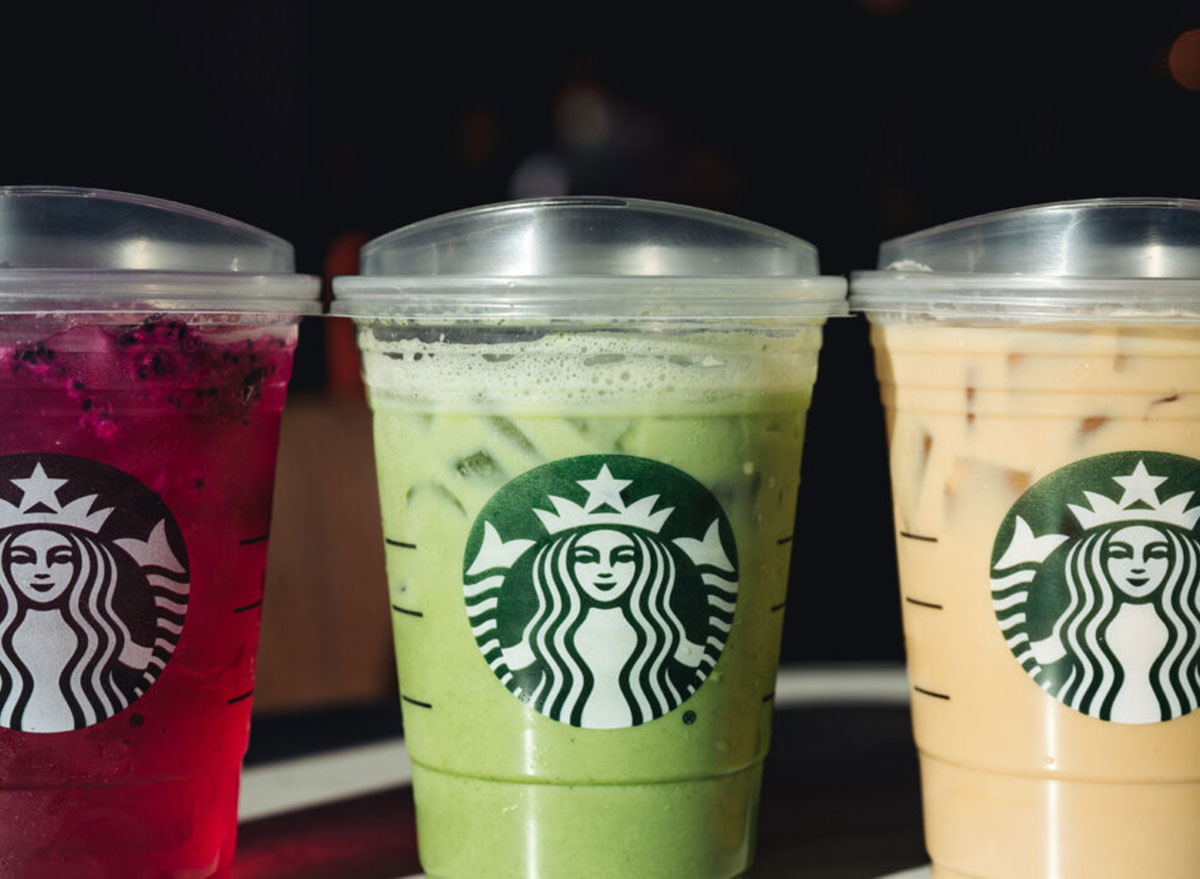 As Starbucks regulars already know, the company had previously announced their efforts to double down on sustainability, and went strawless in 2019 by using recyclable, compostable cups and new lids. The strawless lids are going strong and you'll never see a straw offered at Starbucks ever again. For more food news, sign up for our newsletter and get them delivered straight to your inbox.6254a4d1642c605c54bf1cab17d50f1e
Mura Dominko
Mura is ETNT's Executive Editor, leading the coverage of America's favorite restaurant chains, grocery stores, and viral food moments.
Read more about Mura