The Best and Worst Fast-Food Trends of 2019
The good news is, many of the "best" foods are still available.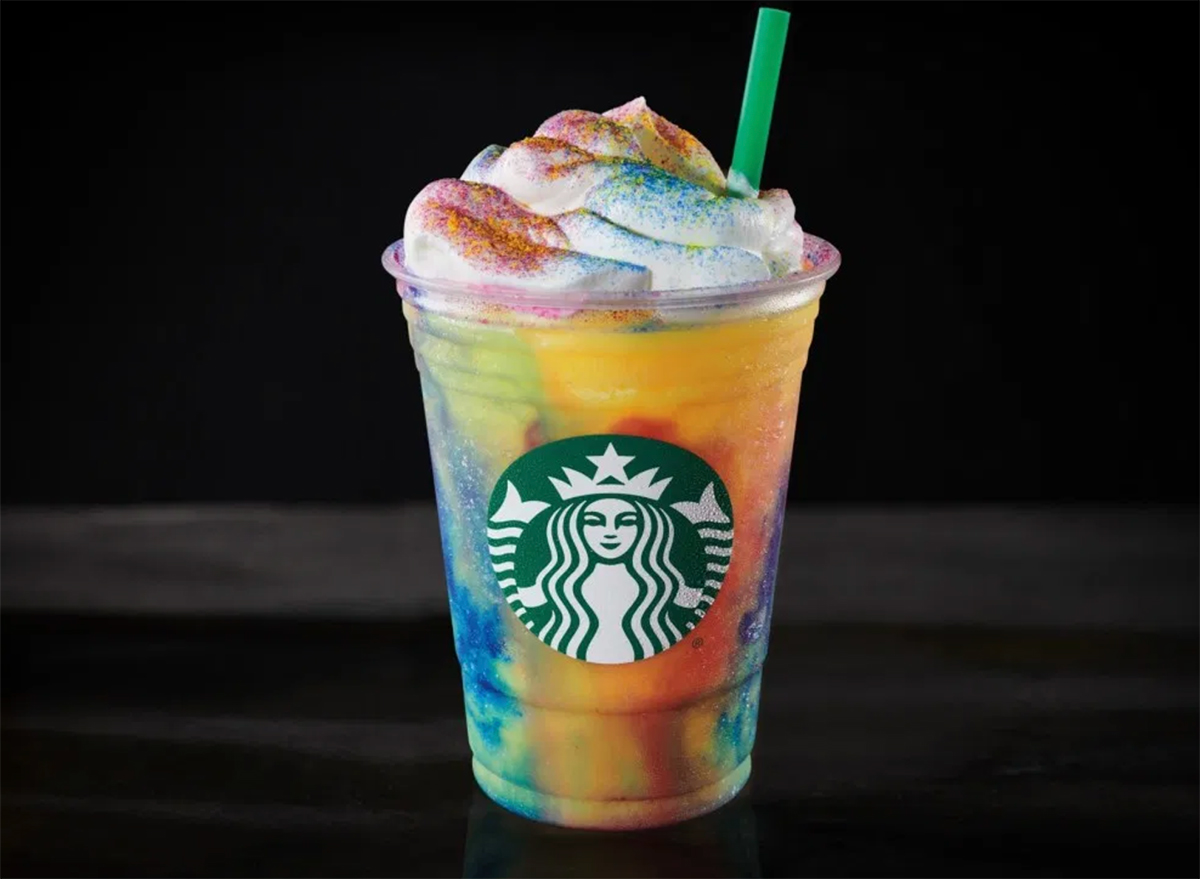 Another year has come and gone, and with it has come plenty of fast-food trends. Some, like the Impossible Whopper, are great for both the environment and our taste buds. But others have us wondering who thought they were a good idea—we're looking at you, KFC Cheetos Sandwich. Here are some of the best and worst fast-food trends we saw this year in 2019. How many have you tried yourself?
From the Popeyes chicken sandwich to multiple plant-based options, these fast-food items shined.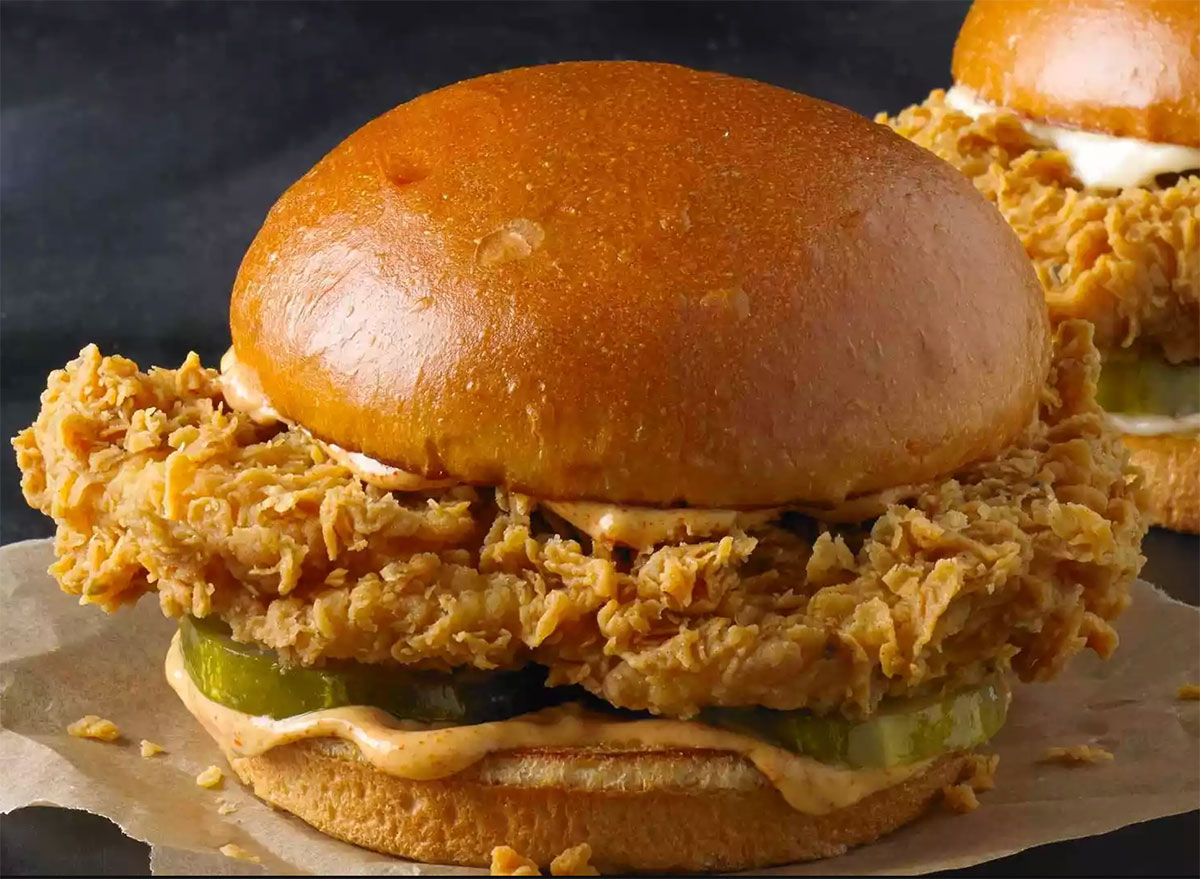 Popeyes has long been known for its fried chicken, but in August, it introduced it in a new form: the beloved chicken sandwich. A piece of fried chicken sandwiched between a brioche bun and topped with pickles—that's all it took for a craze to hit America.
The sandwich sold out within two weeks. And on its second appearance in November, the sandwich caused literal brawls and earned a diss from Justin Bieber.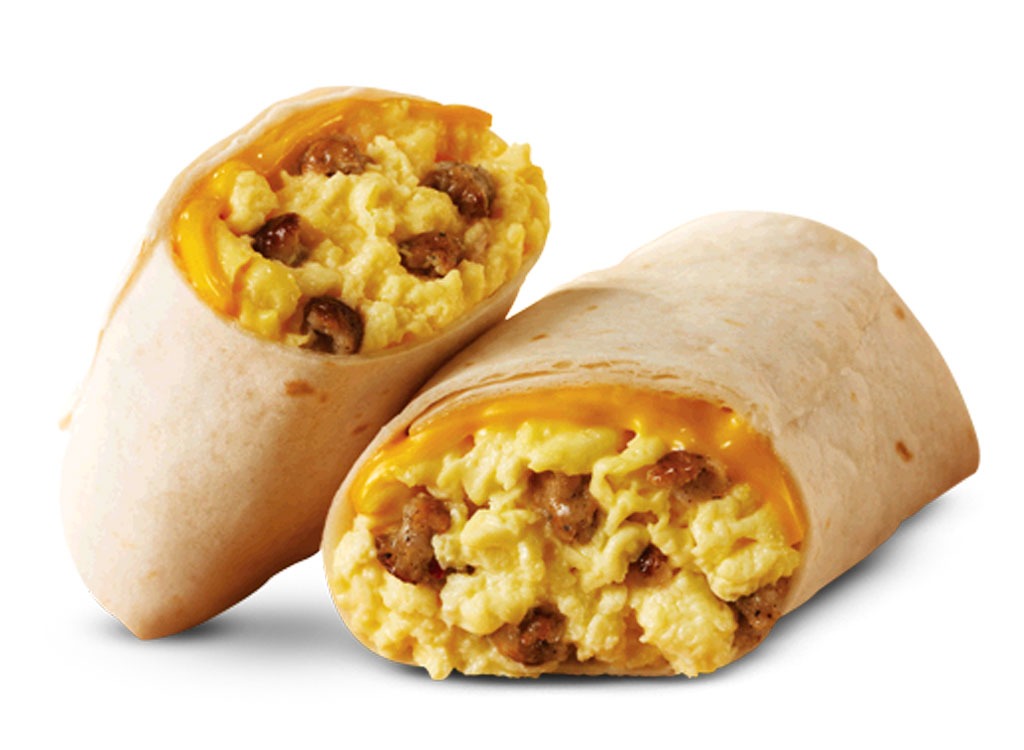 Wendy's is one of the few fast-food chains that's stayed out of the breakfast game for so long, with only some locations offering breakfast. It changed that in 2019, when it introduced a menu that boasts nine sandwiches, a breakfast burrito, breakfast potatoes, and iced coffees. Although it won't launch nationwide until 2020, the items have already made waves in test markets. The most popular is the Honey Butter Chicken Sandwich, which could be a real contender for the Chick-fil-A breakfast sandwich.
Burger King Impossible Whopper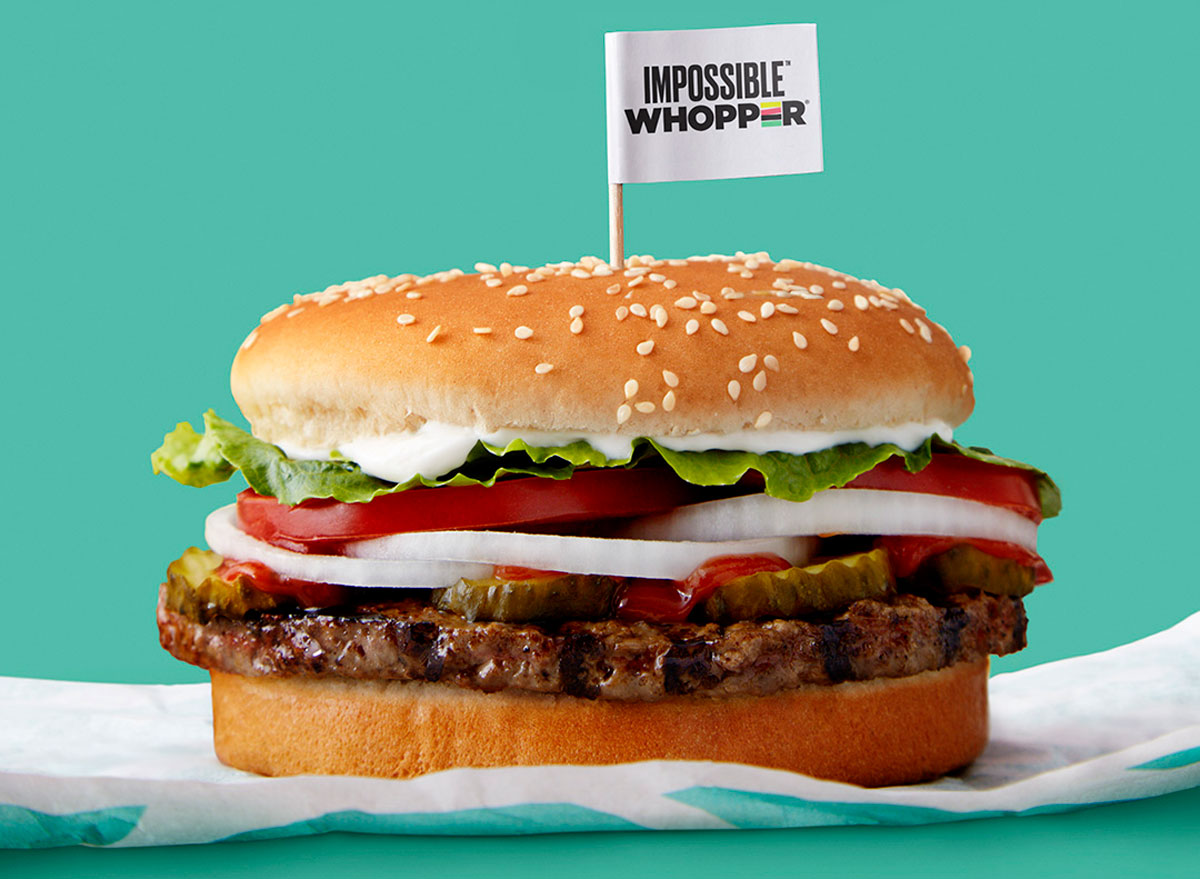 It's been a banner year for vegetarians who love fast food, as chains are introducing plant-based meat options at a record pace. Landing on BK's menu in August, the Impossible Whopper made quick fans—of vegetarians and meat-eaters alike. The patty features the restaurant's well-known flame-grilled taste and is nearly unrecognizable from its actual meat brethren. It's a giant step forward from the plant-based cardboard patties of the past.
Dunkin' Beyond Breakfast Sandwich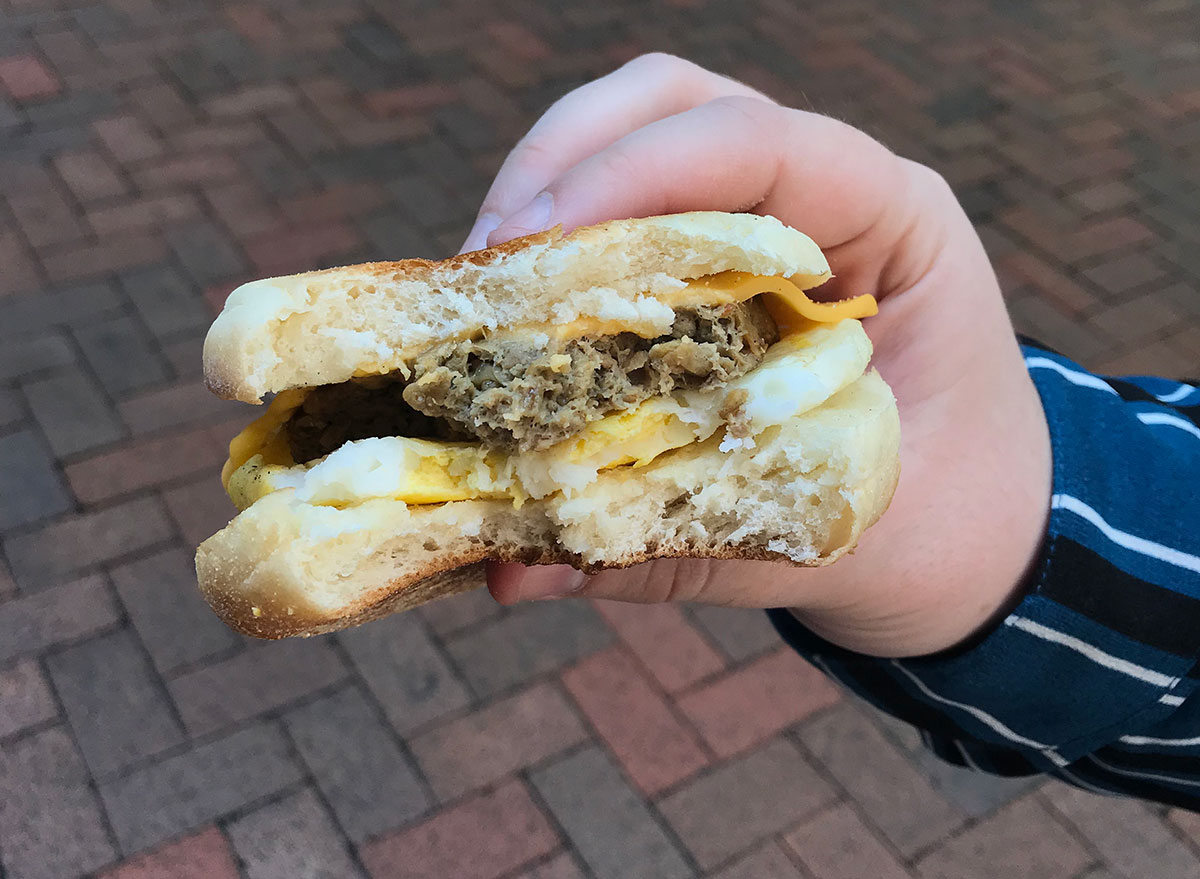 Also getting into the plant-based game, Dunkin' introduced a Beyond Meat breakfast sandwich in July in New York City. The sausage-style patty is topped with American cheese and eggs and served on an English muffin. The breakfast meal was such a hit, the donut chain started rolling out the sandwich nationwide in November.
Krispy Kreme Original Glazed Donut Stuffed with Kreme Filling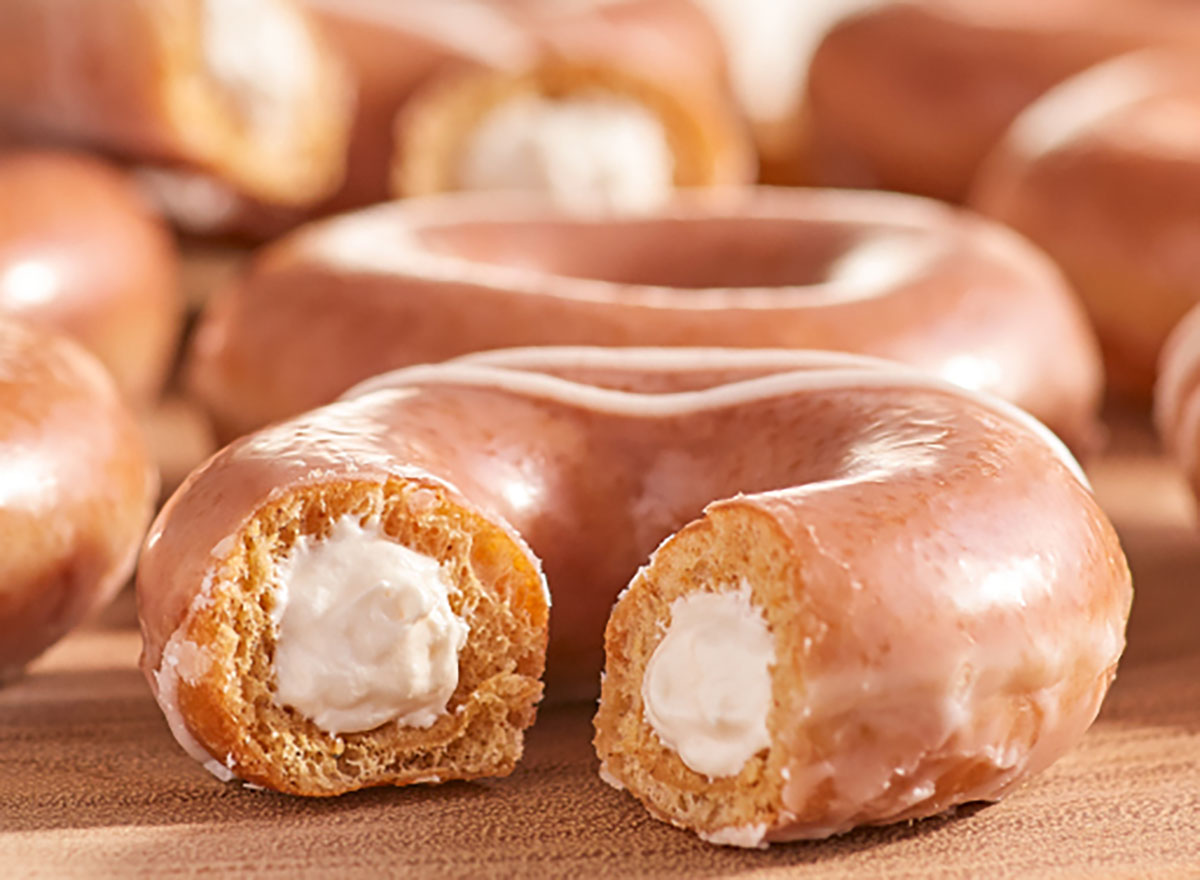 In honor of the moon landing's 50th anniversary, Krispy Kreme introduced filled donuts. The donut chain's original glazed were stuffed with either chocolate or vanilla "kreme" and sold in June. You know the saying, "too much of a good thing," but that doesn't apply here. It's just more good. The filled donuts were so successful, the fillings now take on seasonal flavors such as Reese's in August and pumpkin-spiced in September.6254a4d1642c605c54bf1cab17d50f1e
Wendy's Spicy Chicken Nuggets Return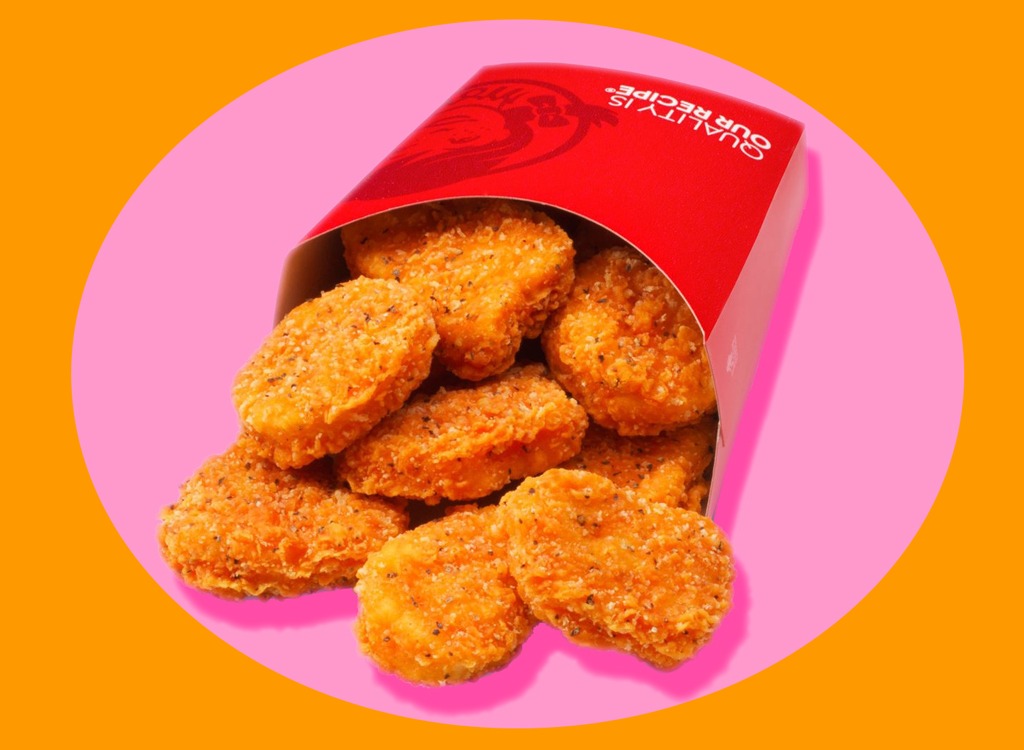 Wendy's Spicy Chicken Nuggets disappeared from the menu (and our lives) in 2017. When Chance the Rapper tweeted about the golden nuggets, the brand offered to bring them back for a limited time if the company's tweet got two million likes…which it got in less than 48 hours. The menu item returned in August, and who says social media can't be used for good?
Chipotle's menu doesn't change often, so when it does, we all pay attention. The new meat option, carne asada, is tender slices of steak seasoned with lime juice and cilantro. Although the reviews were mixed, we're always a fan of adding more options to fast food menus.
Taco Bell's Vegetarian Menu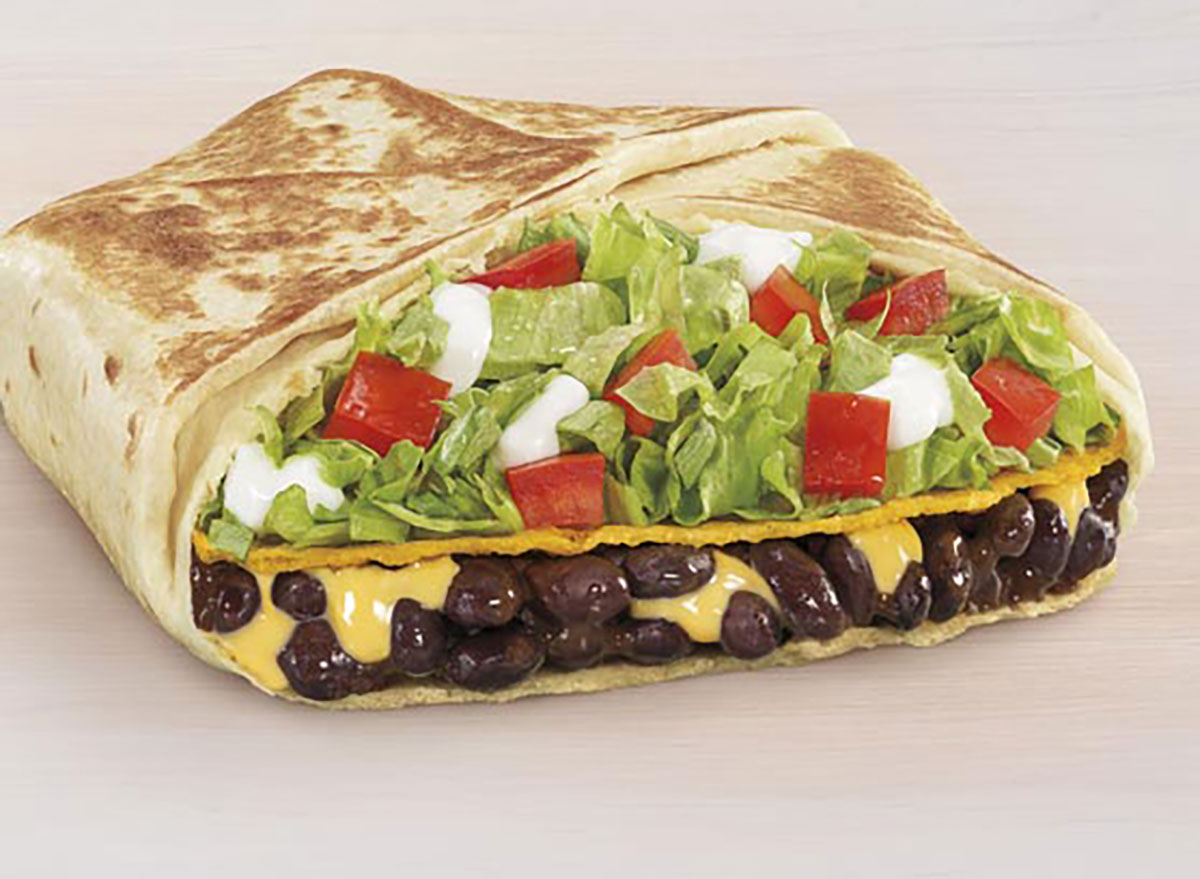 In 2019, there was rumbling that Taco Bell might introduce Beyond or Impossible to its menu, but over the summer it quashed those rumors by introducing a vegetarian menu—without plant-based meat products.
Unfortunately, with that update, nine old items came off the menu, including oldies but goodies like the Double Decker Taco and the Cool Ranch Doritos Locos.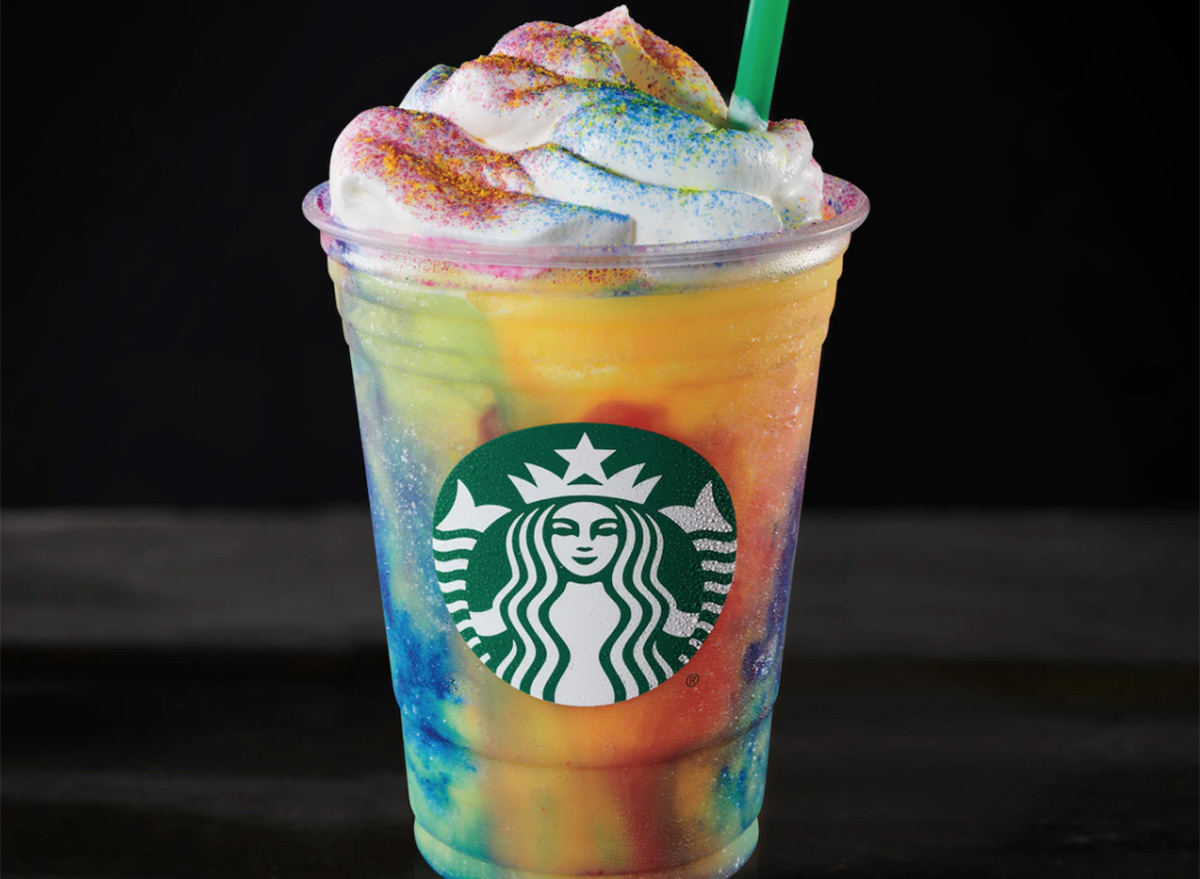 Not everything is a good idea, and these fast-food items prove it.
Cheetos are great. Chicken sandwiches are great. A chicken sandwich with Cheetos? Not so much. In what was clearly stunt marketing, the chicken chain served sandwiches as well as Cheetos-loaded fries and Cheetos mac and cheese for a limited time at an NYC pop-up event. If you live elsewhere in the country and are disappointed you missed it, don't be.
Serving fast food at the White House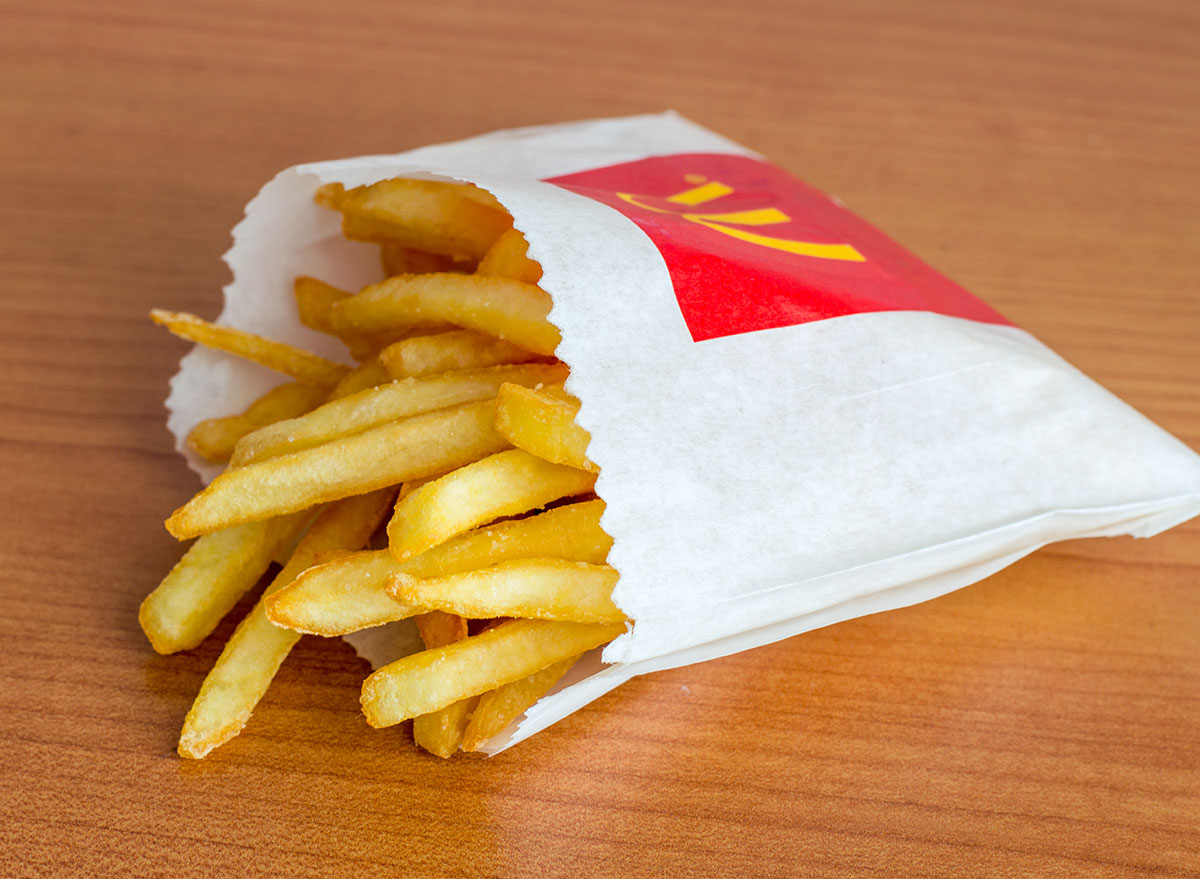 Fast food can definitely hit the spot when a craving hits—when it is warm and fresh. There's nothing worse than a cold Big Mac or soggy fries, but that's what President Trump served to Clemson University's football team in January and again to North Dakota State's football team in March. Serving Chick-Fil-A and Wendy's on silver platters can't dress up stale.
Starbucks Tie-Dye Frappuccino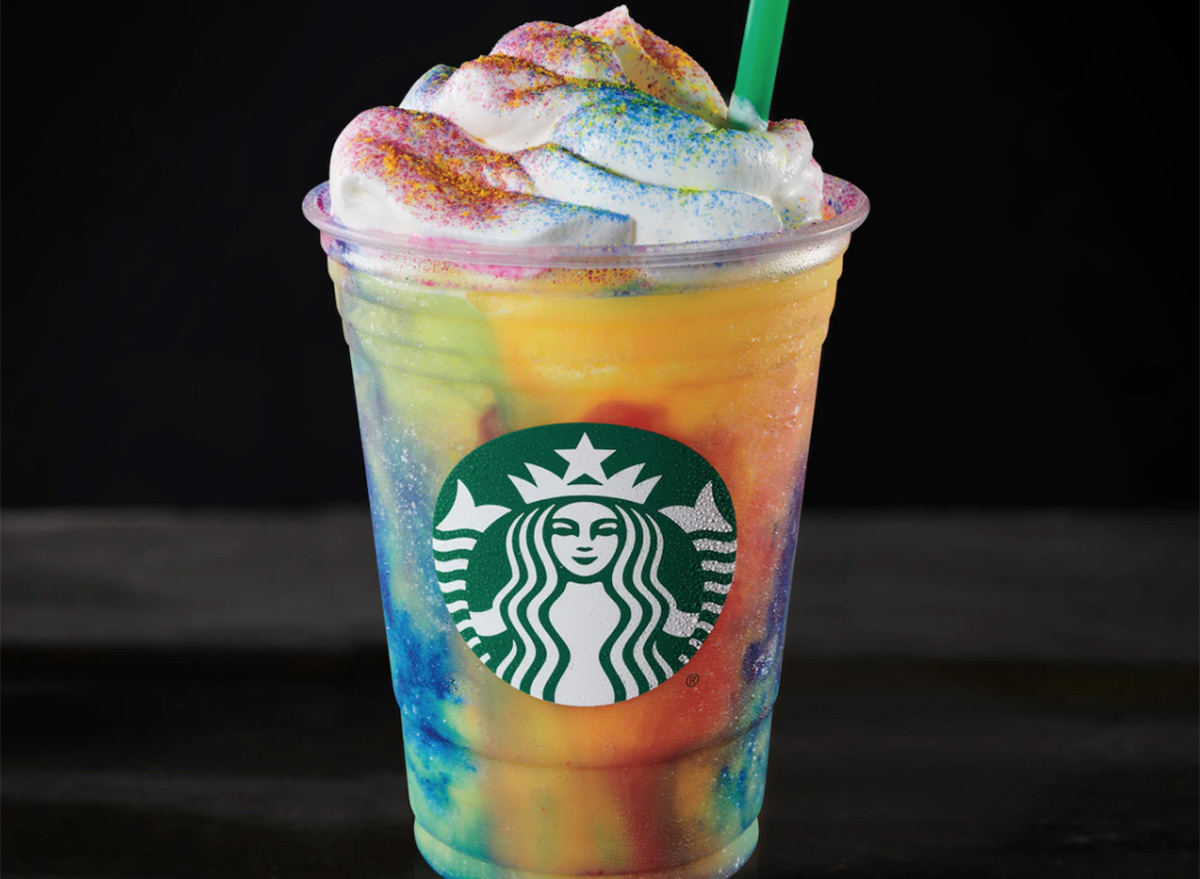 The limited-run Frappuccinos at Starbucks create quite the stir on social media, but not because they taste great. This year's iteration, a tie-dye frapp, had a tropical fruit flavor, which people on Twitter compared to a Laffy Taffy. It launched in July and was only available for a few days; if you didn't get in on the action, all you missed was a sugar rush.
Pizza Hut Stuffed Cheez-It Pizza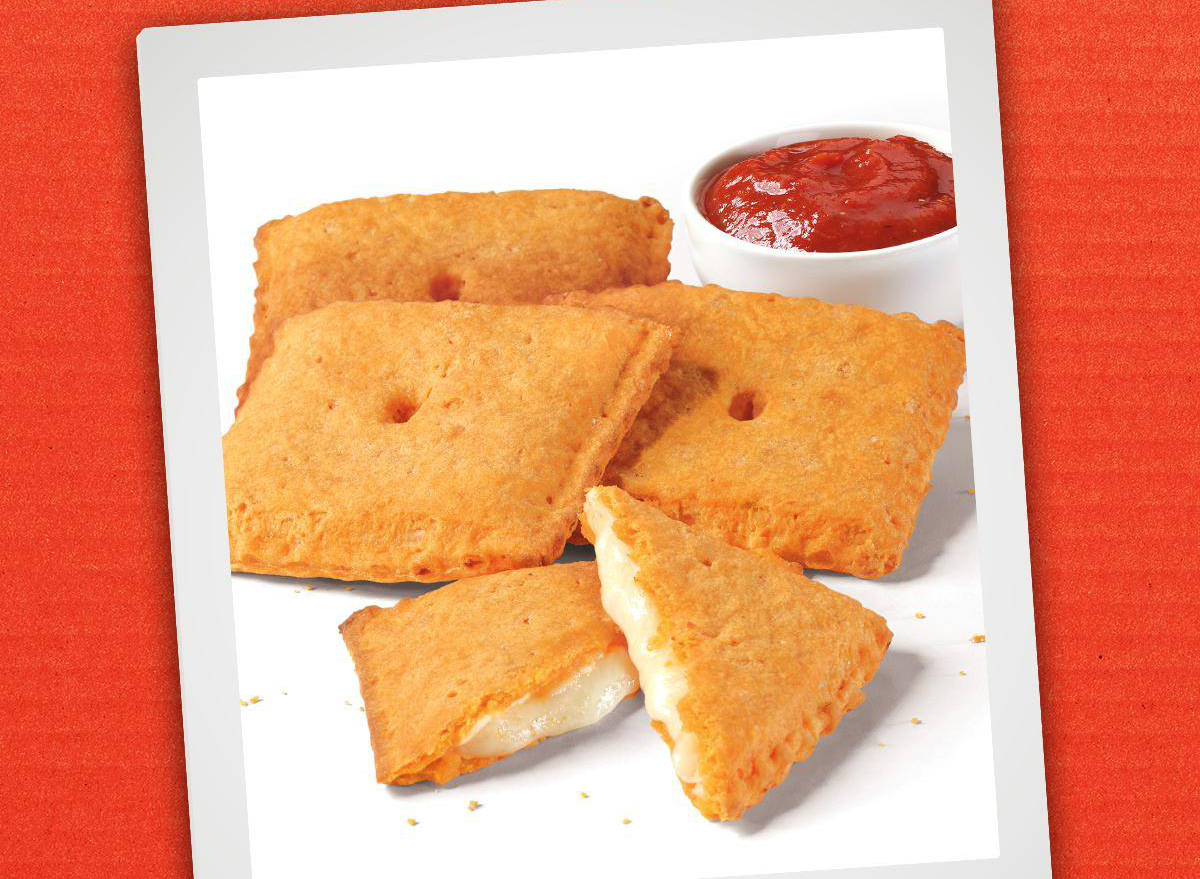 Have you ever thought, "Wow, I wish this Cheez-It was stuffed with cheese and made hot?" Yeah, us neither. But that's exactly what Pizza Hut served for a limited time in September of this year. The not-a-pizza "pizza" was similar to a toasted ravioli, and mostly just confused people as to why it existed.
Tacos at Non-Taco Fast-Food Chains
Stick to your lanes, fast-food chains. If you do burgers, do burgers well. If you do chicken, do chicken well. In attempts to expand their reach, both KFC and Burger King launched tacos in 2019. Burger King offered $1 tacos for a limited time in June, and KFC tested "double tacos" in France in July. All we have to say is "no bueno."
They didn't go as far as Domino's to change their name, but Papa John's is testing the "we make more than pizza" strategy as well. Introduced in select locations across the United States, the "papadia" is a play on a quesadilla and Italian flatbread-style sandwich. While it's available in four pre-built varieties, customers can also build their own. Interesting idea, but it seems just as easy to fold our pizza slices ourselves and eat them New York-style without ordering a special menu item.
Next year is sure to hold even wilder fast-food trends, so buckle your seatbelt and get ready for the ride.
Dalene Rovenstine
A New York-based freelance journalist, Dalene Rovenstine often writes about food and drink and health, as well as entertainment, beauty, and other lifestyle topics.
Read more about Dalene