The Fastest Fast Food Restaurants—Revealed
How quick is your go-to drive-thru?
If you're one to frequent fast food drive-thrus only to find yourself impatiently waiting at the window, you've likely wondered whether it would take less time to actually step into the brick-and-mortar and place your order. Especially when the wait time for your daily Venti skim latte is responsible for a fair share of your paycheck.
QSR, a magazine that covers the limited-service restaurant industry, teamed up with SeeLevel HX, a data collecting organization, to demystify which fast food chains' drive-thrus provided the quickest and most accurate service in 2017.
How They Calculated Drive-Thru Speeds
Nationwide, researchers conducted 2,011 visits across 15 popular chain restaurants and ordered a meal from each location only once. The data specialists placed an order consisting of one main item, one side item, and one beverage along with a simple customization request, such as no ice in their soda. The service time was determined based on how long it took from stopping at the order station to receiving the food and change.
The Results?
While many of your go-to burger or java joints didn't meet the performance standards many customers expect, other, less seasoned chains surprised us with their quicker than quick speed-of-service times and razor-sharp order accuracy.
Scroll through to find out whether you'll save a few minutes by cruising through Dunkin' Donuts rather than Starbucks on your way to work. P.S. If you're frequenting the drive-thru multiple time a week, you might have found one reason out of the 20 Weird Reasons Why You're Gaining Weight Fast.
From Slowest… To Fastest
Hardee's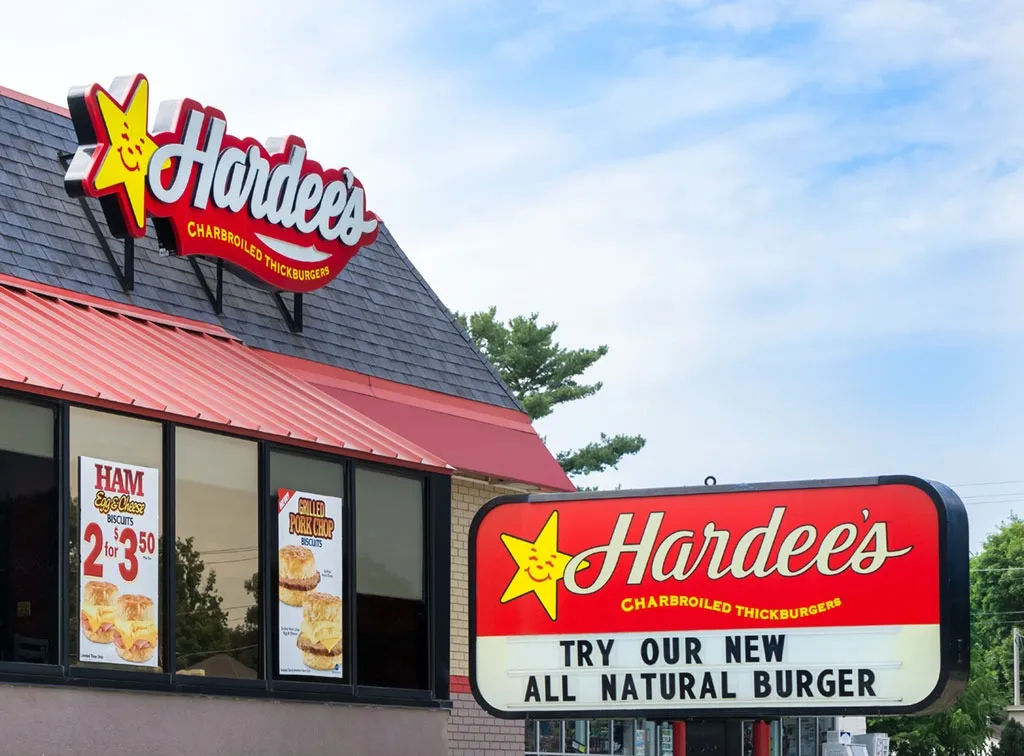 Service Time: 4 min, 48 sec
The Midwestern burger joint may populate its menu with "Better For You Options" like the low-carb Charbroiled Chicken Club Sandwich and the lettuce-wrapped Thickburger, but are these lunches even worth the wait? Hardee's service time clocked in at a slow 4 minutes and 48 seconds. And although Hardee's employees took the most time, their order accuracy wasn't too on point, averaging 88.1 percent.
Carl's Jr.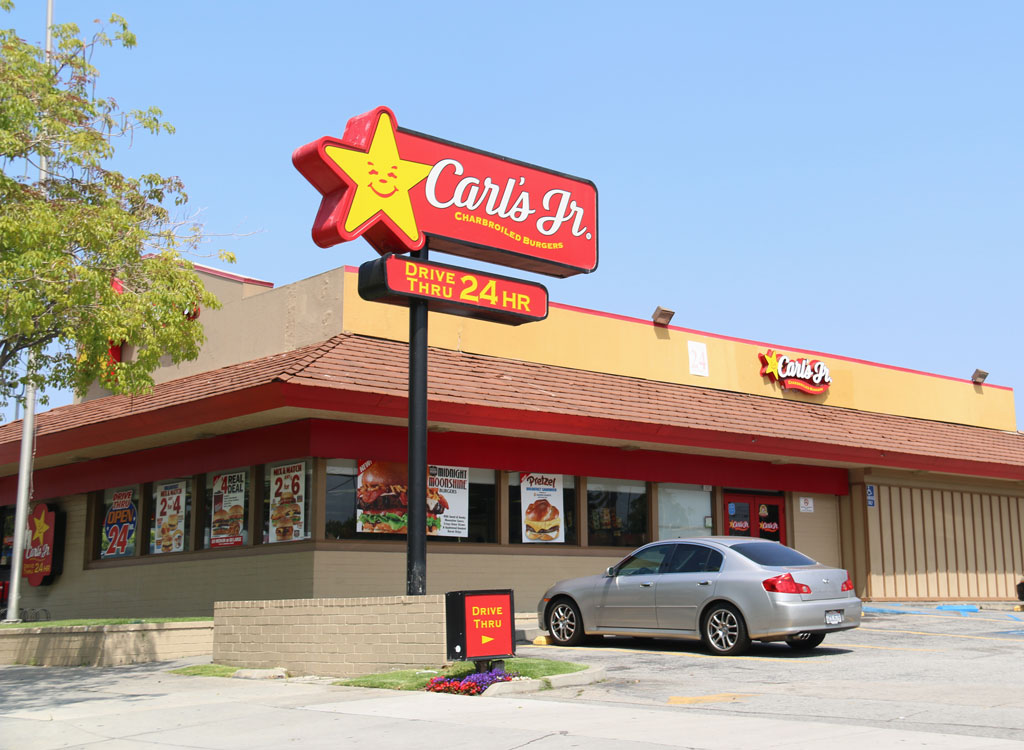 Service Time: 4 min, 30 sec
Before you hit up Carl's Jr.'s drive-thru, ask yourself if their charbroiled burgers are worth waiting four and a half minutes for. Even if you manage to get your meal in under five minutes, don't fret that the sandwich stackers forgot to hold the mayo; 90.8 percent of orders placed at Carl's Jr. were correct.
Starbucks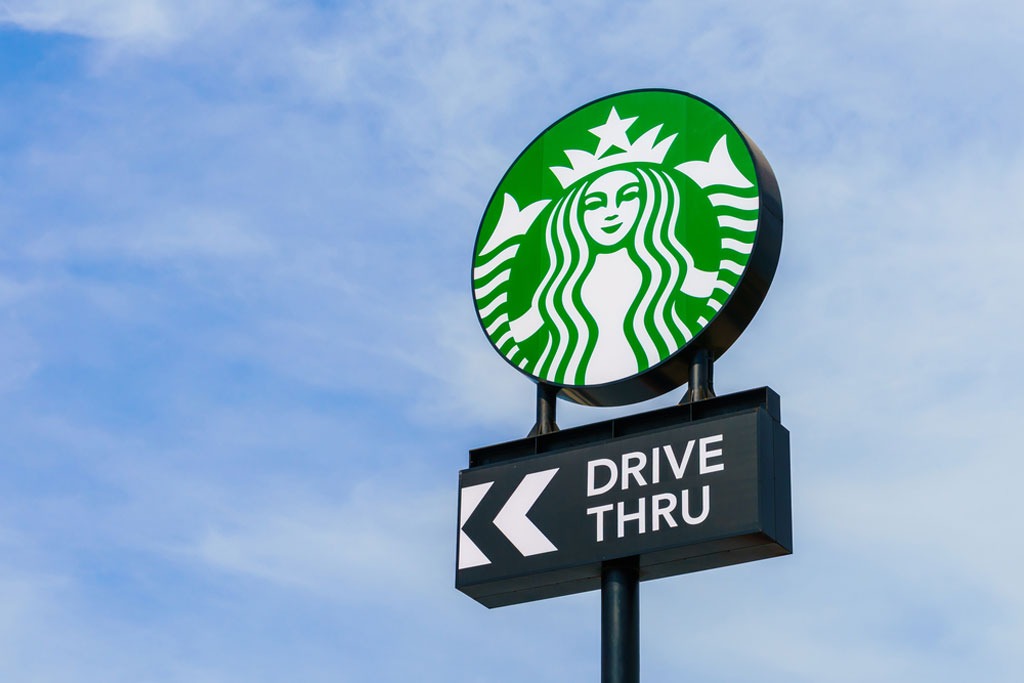 Service Time: 4 min, 26 sec
Our favorite java giant made its way into the top three for being one of the most sluggish restaurant chains—with an average wait time of 4 minutes and 26 seconds. Coupled with their less-than-impressive 86.20 percent order accuracy, it's safe to say that ordering a Grande triple shot skim latte with two pumps of caramel and no whip isn't the speediest of choices.
Panera Bread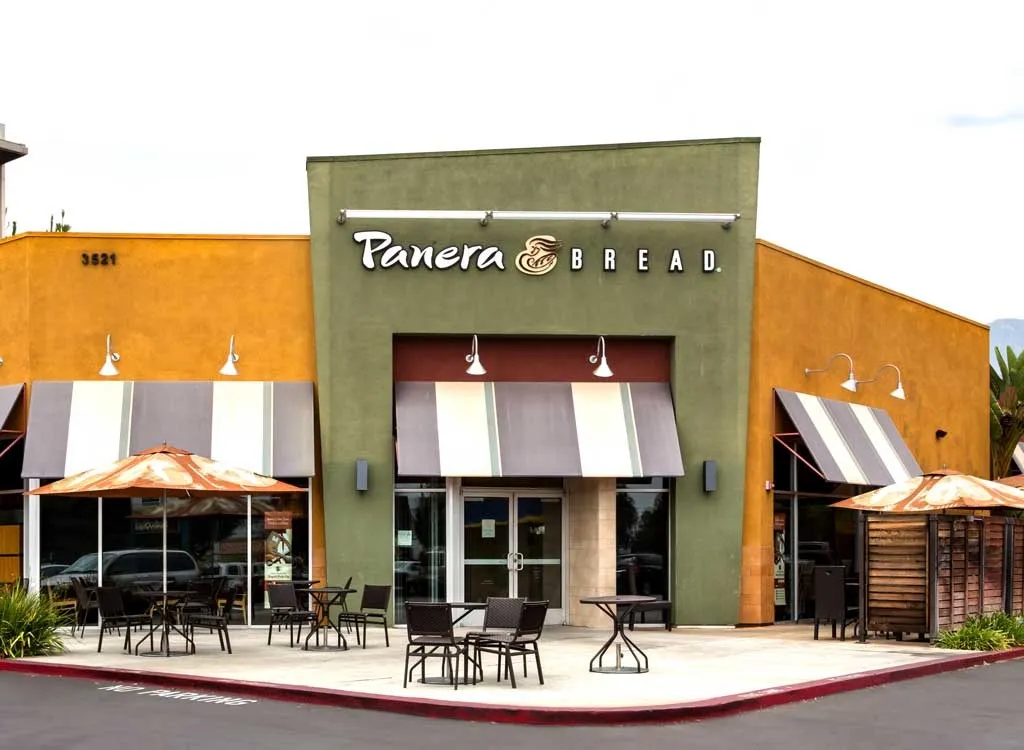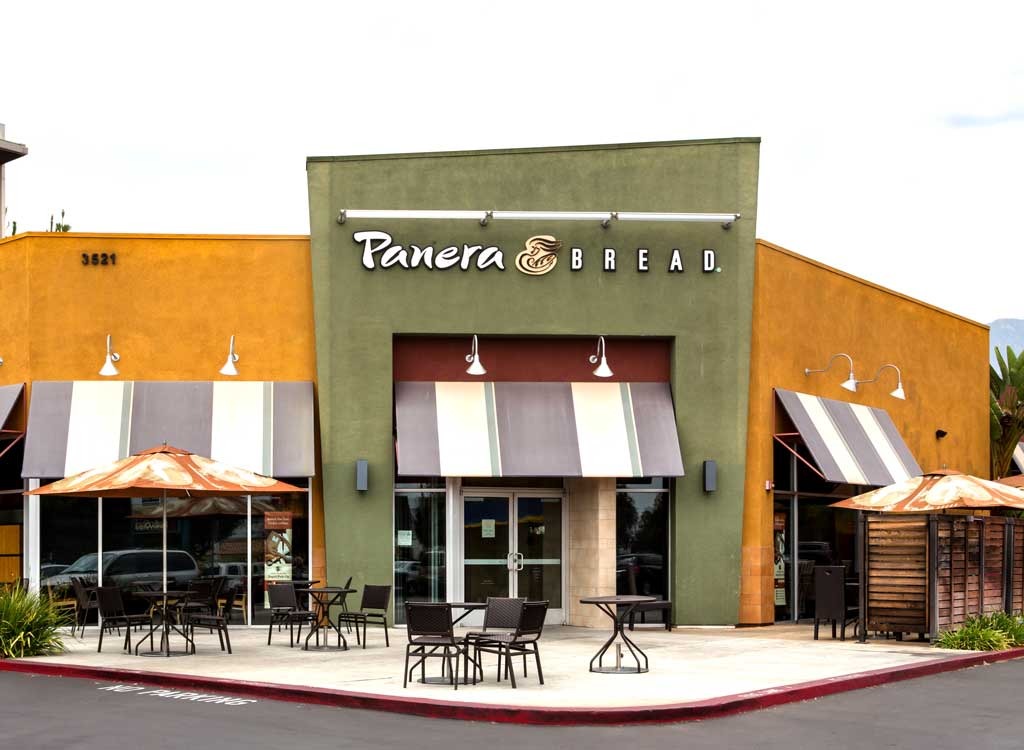 Service Time: 4 min, 23 sec
We love the bakery-café for their plethora of fresh ingredients, protein-packed options, and ease of customization—which is why we'd wait the 4 minutes and 23 seconds it usually takes to get the healthiest option at Panera in our hands. Just be sure to double check what's in your brown bag—the joint scored a 82.90 percent order accuracy.
Chick-fil-A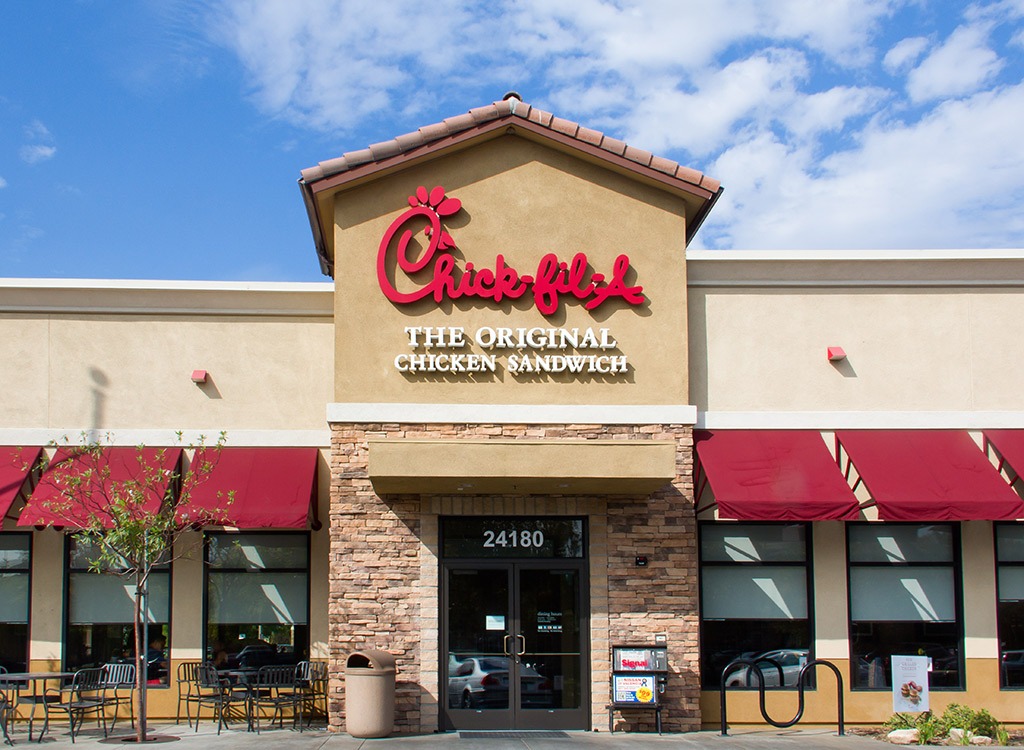 Service Time: 4 min, 11 sec
From their waistline-friendly grilled nuggets to their multi-grain oatmeal, this chicken chain has a lot to offer whether you're driving through for breakfast or dinner. So how many minutes must you wait to get your fix? That'll be 4 minutes and 11 seconds per order. Given their concise menu, we're not surprised Chick-fil-A got a whopping 93.40 percent of their customers' orders right.
Arby's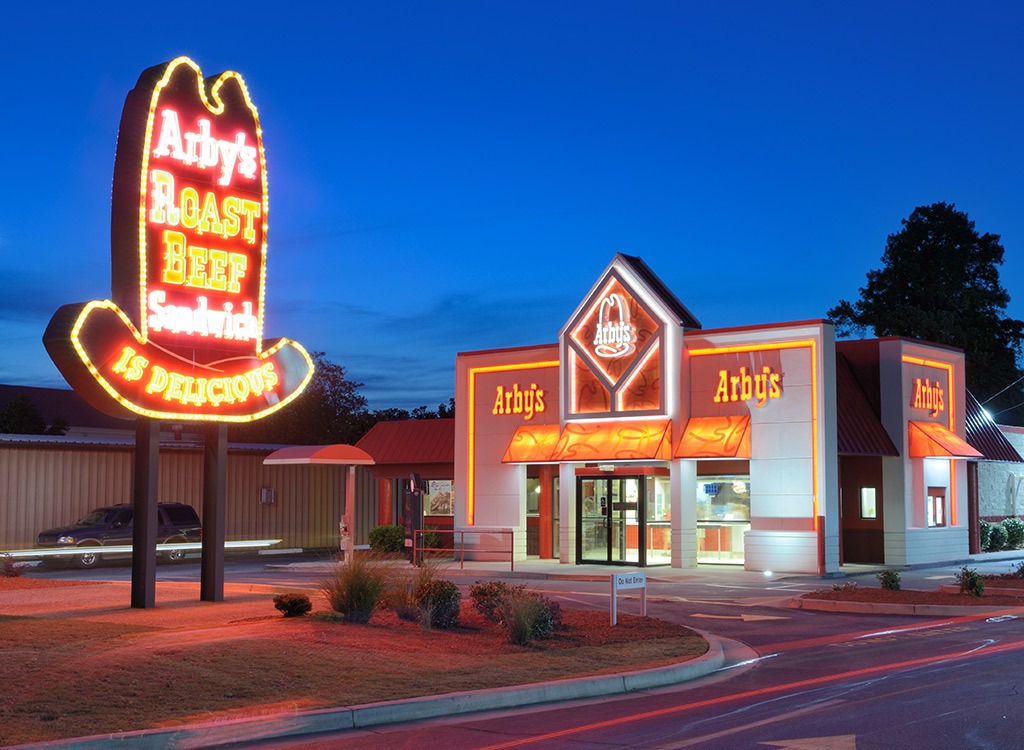 Service Time: 4 min, 4 sec
Named after its founders, the Raffel Brothers, this roast beef joint won't keep you waiting too long for your meaty meal. In fact, their exact wait time averaged 4 minutes and 4 seconds while their order accuracy amounted to 90.50 percent.
McDonald's
Service Time: 3 min, 59 sec
The golden arches may reign supreme when it comes to revenue, but this fast food joint isn't the speediest. According to the data, it takes just under 4 minutes for customers to order their meal, receive it, and leave with change. Wondering which 'wich is actually worth the 239 seconds? Find out in our exclusive report, Every Menu Item at McDonald's—Ranked! 6254a4d1642c605c54bf1cab17d50f1e
KFC
Service Time: 3 min, 51 sec
With an average wait time of 3 minutes and 51 seconds, it seems like Colonel Sanders needs to tweak his customer service recipe. Although KFC isn't the slothiest spot of them all, it ranked second to worst when it came to order accuracy, averaging a wimpy 83.2 percent.
Zaxby's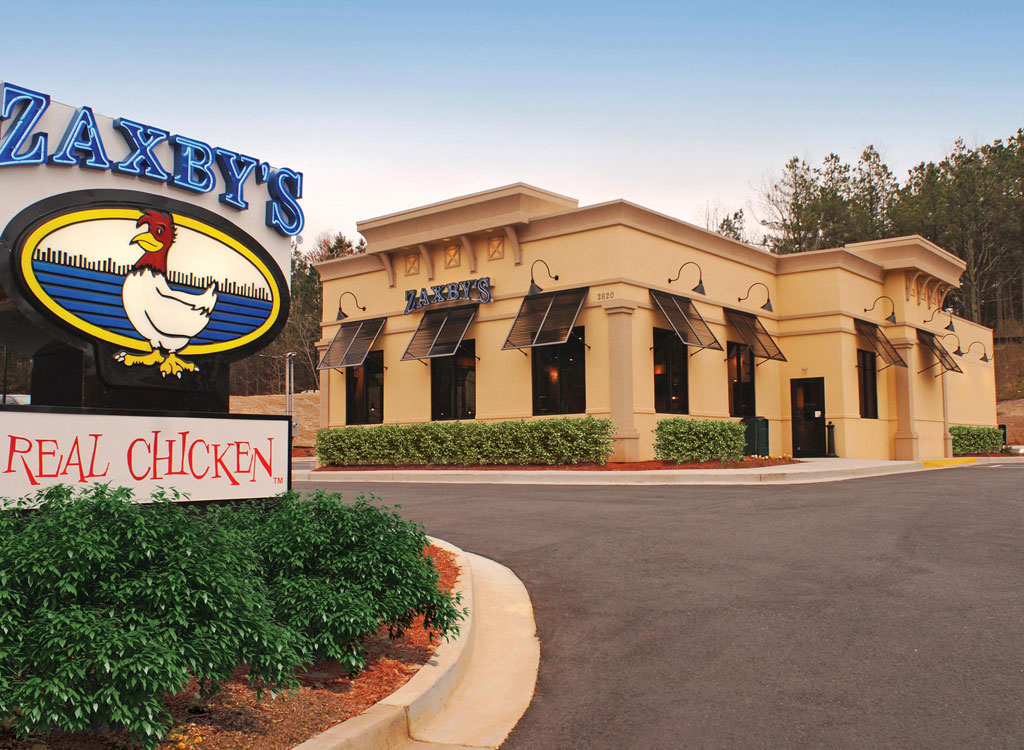 Service Time: 3 min, 33.9 sec
We're not fans of neither the Zalads nor the Zappetizers at this poultry-packed chain due to their heart-stoppingly-high sodium and calorie counts. And although Zaxby's scored a 90.7 percent order accuracy, a calorie bomb from The Worst Chicken Chain In America isn't worth waiting the 3 minutes and 33 seconds for.
Taco Bell
Service Time: 3 min, 33.7 sec
Until Chipotle finds a way to add an outdoor lane to its resume, fulfilling your Mexican fast food cravings will remain in Taco Bell's hands. Luckily, the Bell has plenty of healthy options to choose from, that's if you're willing to wait a mere 3 minutes and 33 seconds. Impressed by their speedy service? The joint also scored an above average 90.4 percent for accuracy.
Tim Hortons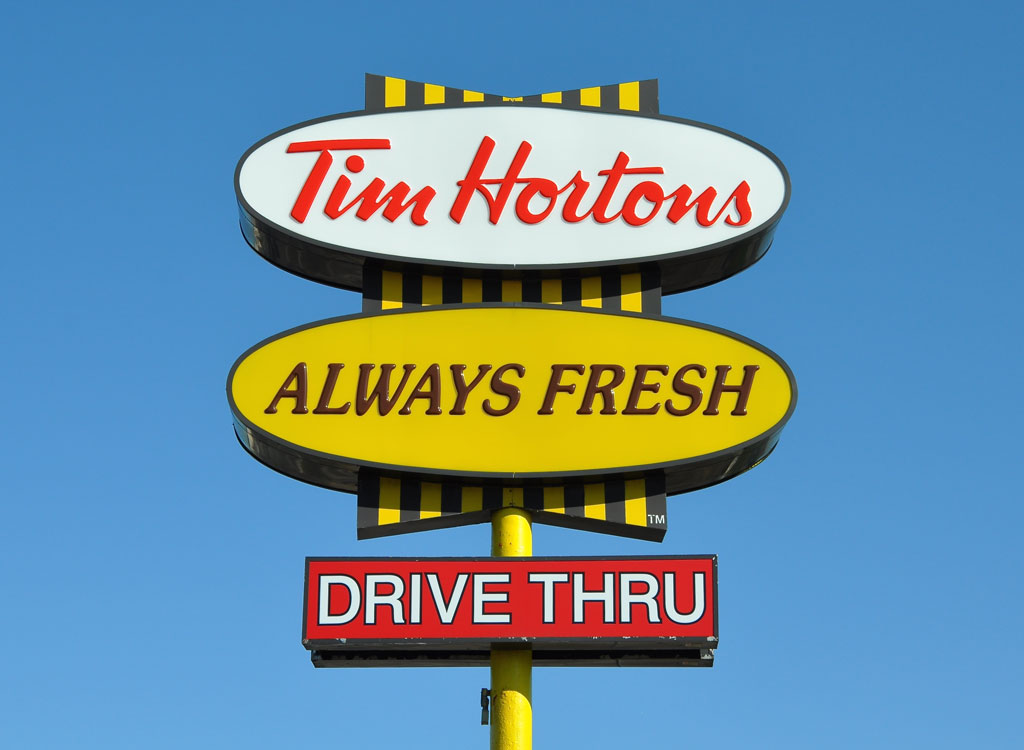 Service Time: 3 min, 22 sec
If you've never heard of Tim Hortons, it's probably because the Canadian chain only has 602 locations in the U.S. If you do happen to roll by one of TH's drive-thrus, you can get the Chicken Fajita Grilled Wrap or the Tuscan Chicken Panini (two of their healthier picks) in 3 minutes and 22 seconds. And if you're one to modify your meal, there's an 86.8 percent chance they won't forget to add those tomatoes.
Burger King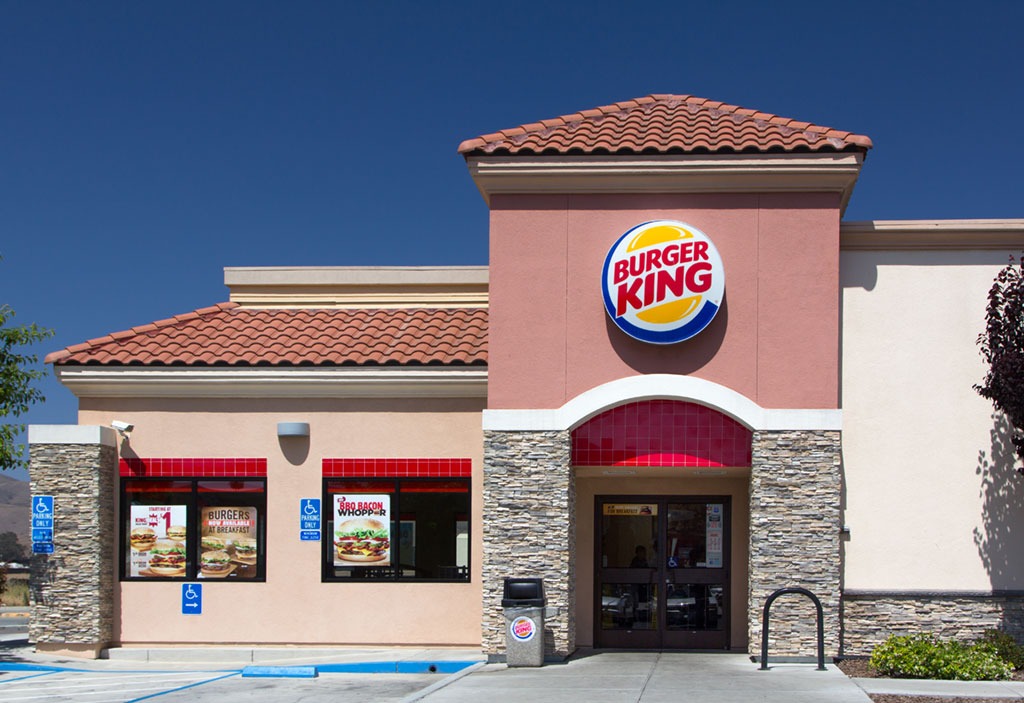 Service Time: 3 min, 9 sec
The self-proclaimed burger royalty requires a quick 3 minutes and 9 seconds to complete your order. How do they stack up accuracy-wise? The home of the Whopper lets you "Have It Your Way," but only gets it right 89.5 percent of the time.
Wendy's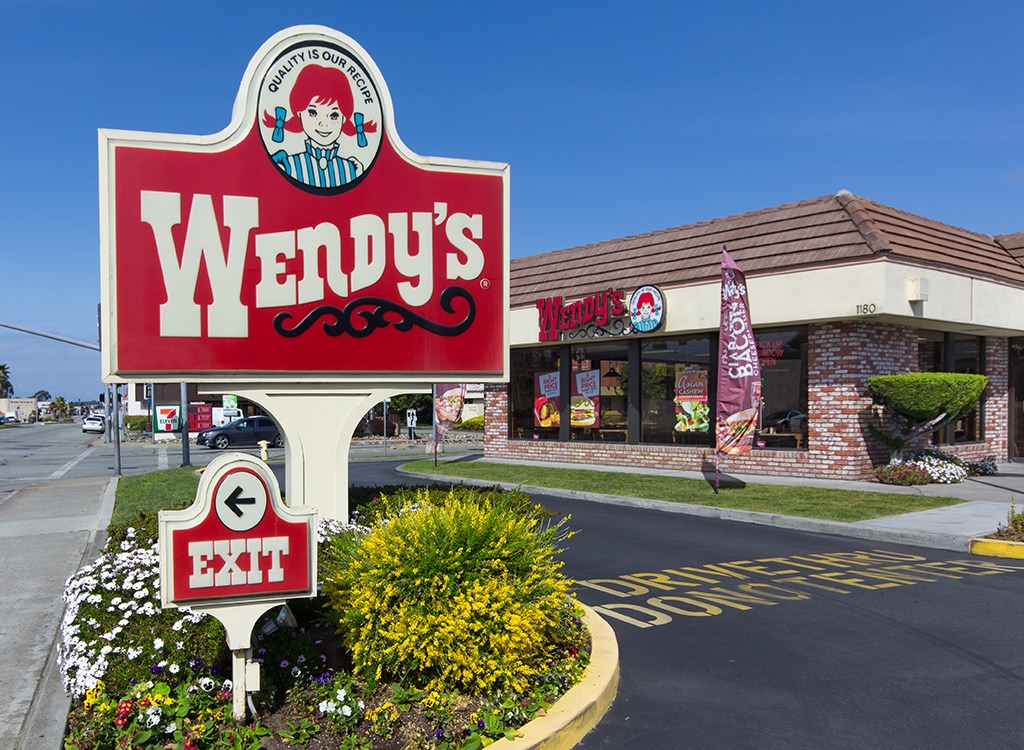 Service Time: 3 min, 0 sec
Wendy's may hand you a supposedly fresh and never frozen burger in just 3 minutes, but is its 89.7 percent accuracy or the fact that this fast food giant's meat scored a C in our exclusive report, How Healthy is Your Fast Food Meat?, worth the short wait time?
Dunkin' Donuts
Service Time: 2 min, 54 sec
For those extra hectic mornings when you hit snooze as hard as you hit traffic, skip Starbucks and drive through your local DD to get a cup of Joe for just under three minutes. Dunkin' Donuts' service time averaged an impressive 2 minutes and 54 seconds while their order accuracy wasn't nearly as notable, averaging 87 percent. Stick to ordering simple items like the Egg White Flatbread and a skim latte to save precious time and inches.
And The Fastest Fast Food Drive-Thru Is…
Raising Cane's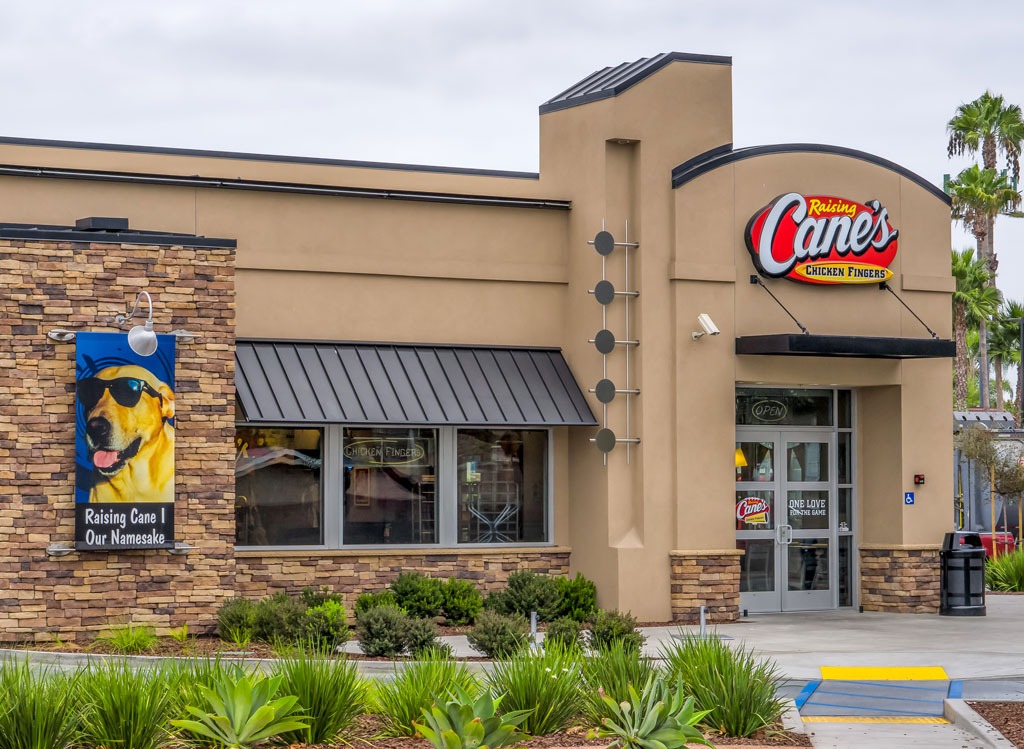 Service Time: 2 min, 48 sec
Craving some classic fried chicken? You can totally fulfill your fix—and in a jiffy! Raising Cane's had customers wait an average of 2 minutes and 48 seconds for their meal, deeming their drive-thru the fastest of them all. Plus, they scored the highest accuracy, a whopping 97.3 percent. Love chicken? Don't miss our exclusive ranking of The Best & Worst Fast Food Chicken Sandwiches.
April Benshosan
April is a born-and-raised Brooklynite who has a passion for all things health, wellness, and tastebud-related.
Read more about April