Your Favorite Fast Food Chain According To Your Zodiac Sign
Prefer Taco Bell over Starbucks? Maybe it's meant to be.
Sometimes things are just meant to be. In terms of fast food, French fries were destined to meet the cheeseburger and sugary, caffeinated beverages were most likely always bound to be paired with decadent donuts. Astrology may not be able to determine why these combinations came to be, but your zodiac sign may have an explanation for why you prefer to take a trip to Taco Bell or Starbucks.
Before we get into the specifics, you might want to know where your zodiac sign comes from. Your zodiac sign is the one that includes your personality the most, according to lore, and that originates from your Sun sign, or the location of the sun when you were born. There are a total of 12 zodiac signs in astrology.
We asked astrologists if your sun sign influences your taste for fast food. They weighed in on the absolute best fast food chain for each zodiac sign. What drive-thru does an Aquarius adore? Does Capricorn go for sweet or salty? Read on to find out!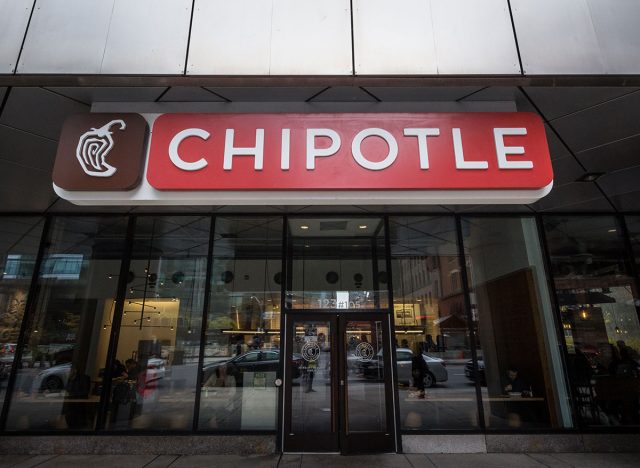 Aries are brave and shameless, which translates a lot into what they choose to eat. "Ruled by Mars, the planet of action, passion, and intensity, this Mexican Grill perfectly caters to Aries' desire for bold flavors, adventurous tastes, and a dash of spice," explains Charlotte Kirsten, professional Psychological Astrologer and founder of Typically Topical (an award-winning astrology & esoteric blog). "You'll find them regularly trying out the new menu options, be that the 'Build Your Own Burrito' or the 'Three Corn Tasty Tacos'," she says.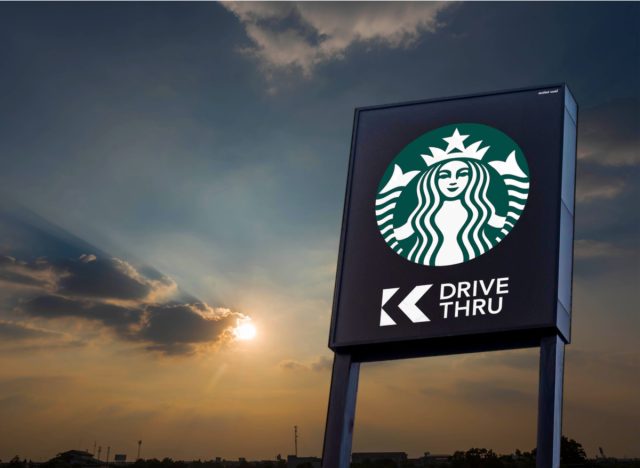 Keeping it cozy, yet still classy, a Taurus typically goes for a fast food chain that serves up some of the most pristine cups of coffee and warm, scrumptious treats. "Even if it does come with a rather hefty price tag," Kirsten says, "Taurus' can't help but surround themselves with food and drinks that reflect their exquisite and eclectic taste; they love anything that speaks to their inner extravagant!" Neither Dunkin' nor Krispy Kreme live up to their high standards for a good caffeine kick.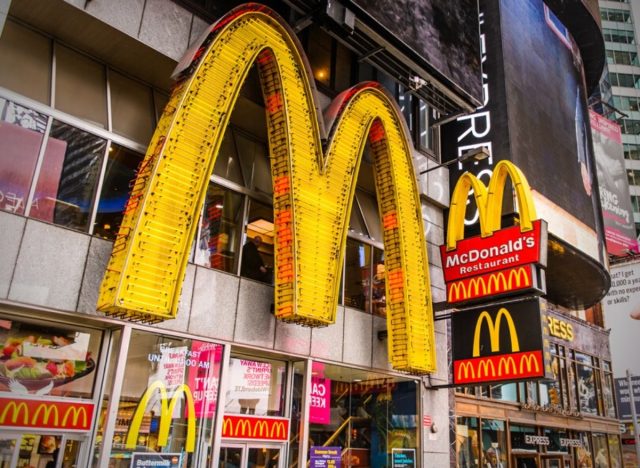 According to Kirsten, "the bright golden arches of this world-renowned chain perfectly reflect Gemini's dualistic nature." Making decisions is not the signs' strong suit, which is what makes McDonald's a perfect fit for any day of the week and any persona a Gemini is presenting. Whether that be a Big Mac or Chicken McNuggets with a large Diet Coke or maybe just a Happy Meal and chocolate milk to fuel their inner child. Plus, as Kirsten points out, "now with self-service stations, you don't ever have to feel rushed or order the wrong thing again!"6254a4d1642c605c54bf1cab17d50f1e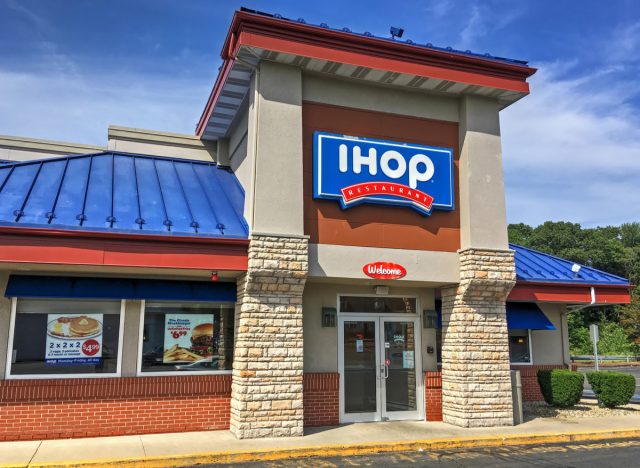 Cancers are often complicated, with a range of emotions and layers to their personality, but are extremely sensitive and soft on the inside. Somewhat like a big, fluffy pancake! "IHOP screams Cancer vibes," Kristen claims, especially considering "their slogan 'Come Hungry, Leave Happy', is a true representation of the energy Cancer gives to this world; leaving the world a slightly better place than it was yesterday. On a Sunday morning, you'll easily find a Cancer drowning in a heavenly maple syrup-topped stack of buttermilks."
Leo: California Pizza Kitchen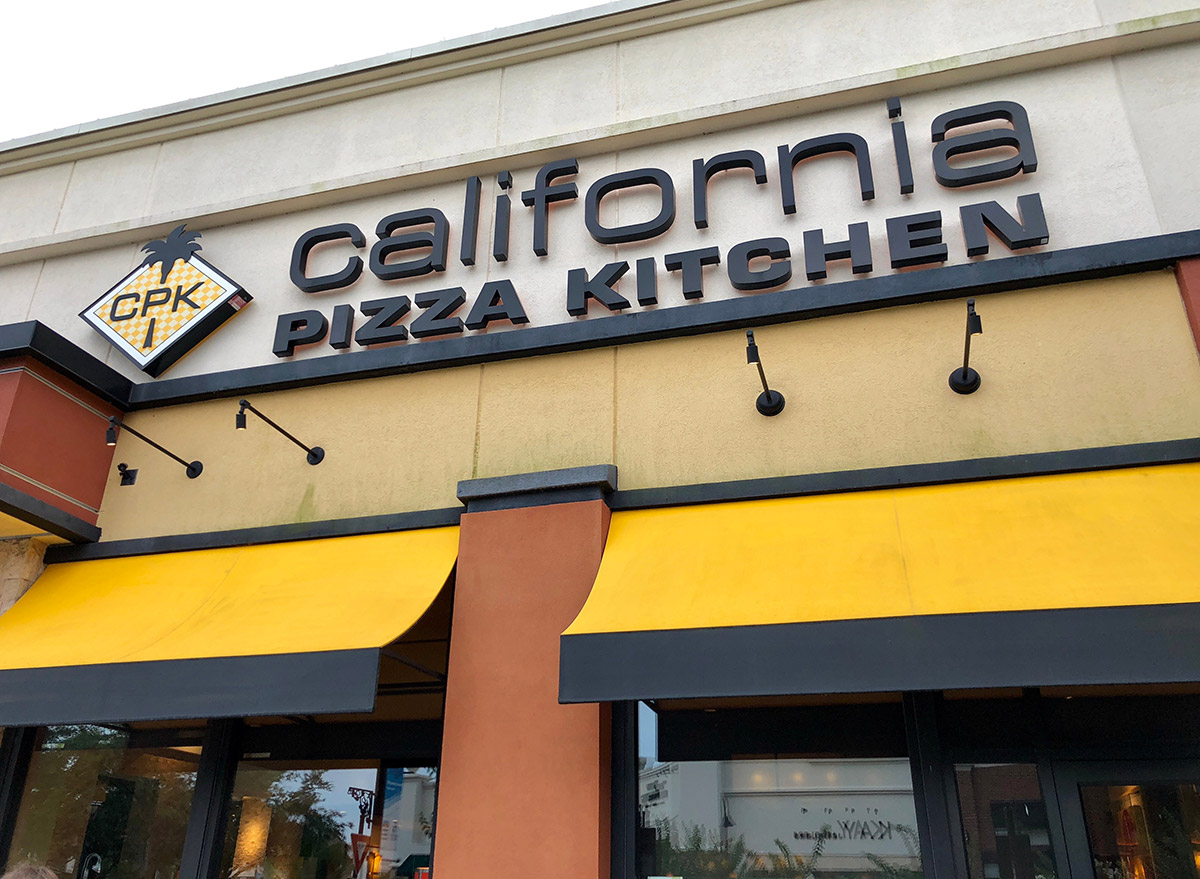 This one should be no surprise—Leo's are "showy and extravagant, the kings of the jungle never eat alone," explains Tara Bennet, astrologer, clairvoyant, and spiritual coach at Mediumchat. Next time you see a Leo at the counter of California Pizza Kitchen, just know "they'll be ordering the biggest pizza with all the toppings to share with their adoring fans," Bennet adds.
Virgo: Sarku Japan Teriyaki & Sushi Express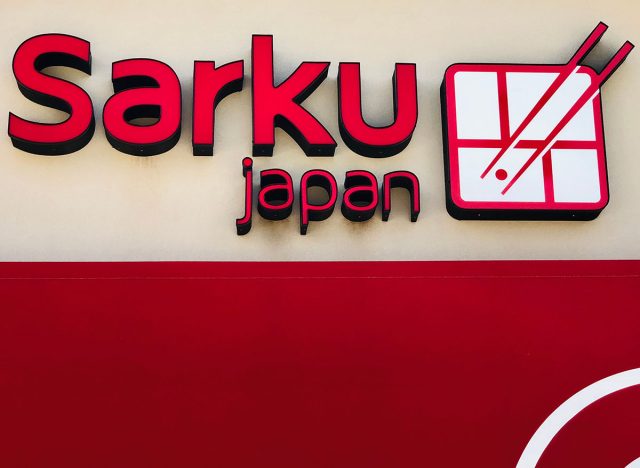 While Sarku Japan Teriyaki & Sushi Express isn't the most accessible fast food chain, it requires utensils and a very particular tastebud palette. Good thing Virgos have the tendency to be over-achievers who only want the best. "You'll never find a Virgo with ketchup on their fingers," says Bennet, instead, "they'll be heading to the sushi bar where they can show off their mastery of chopsticks and admire the beauty of each bite."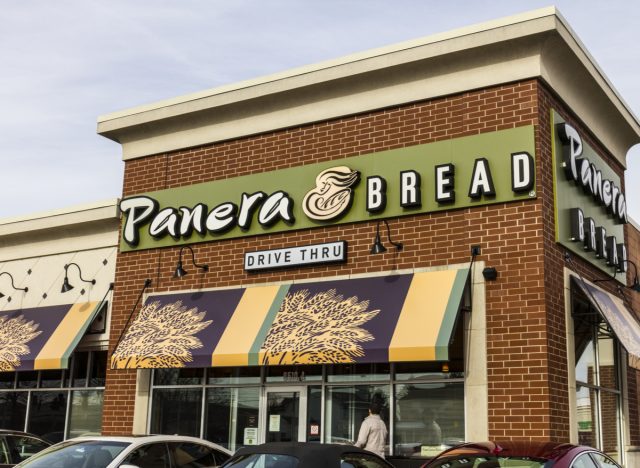 Life is all about balance and harmony for Libras, so they will usually make their way to the local Panera Bread to be satisfied. The chain is valued for having a wide variety, most of which are healthier options, that can help Libras stay confident in their body image. "They'll readily opt for the Green Goddess Salad and Creamy Tomato Soup, but to keep the balance, they have no trouble snacking on the odd flatbread pizza too," Kirsten says.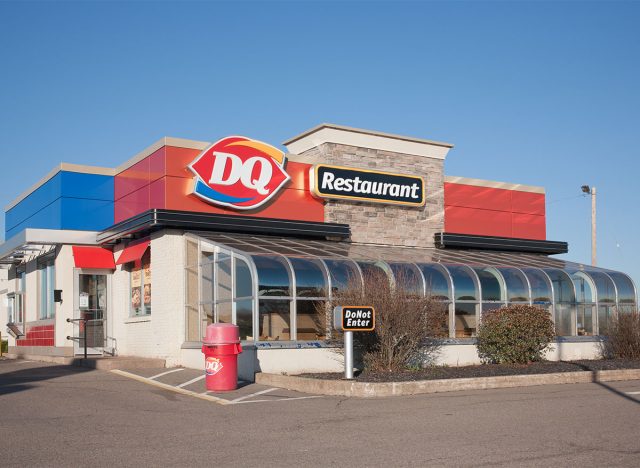 Ultimately, Scorpios cannot deny their sweet tooth or the fun in having a little bit of a dark side. Dairy Queen allows Scorpios heavily "indulge themselves, especially with the deepest darkest chocolate," Bennet explains. With the choice of either old-school, greasy drive-in foods alongside every candy-filled blizzard under the sun, Scorpios are bound to have a ball and feel right at home at this underrated chain.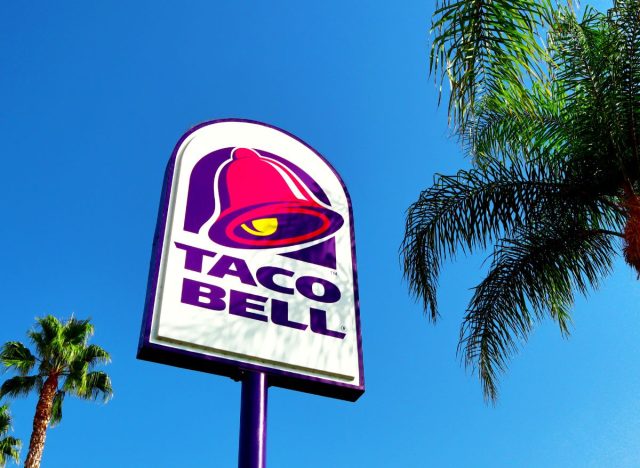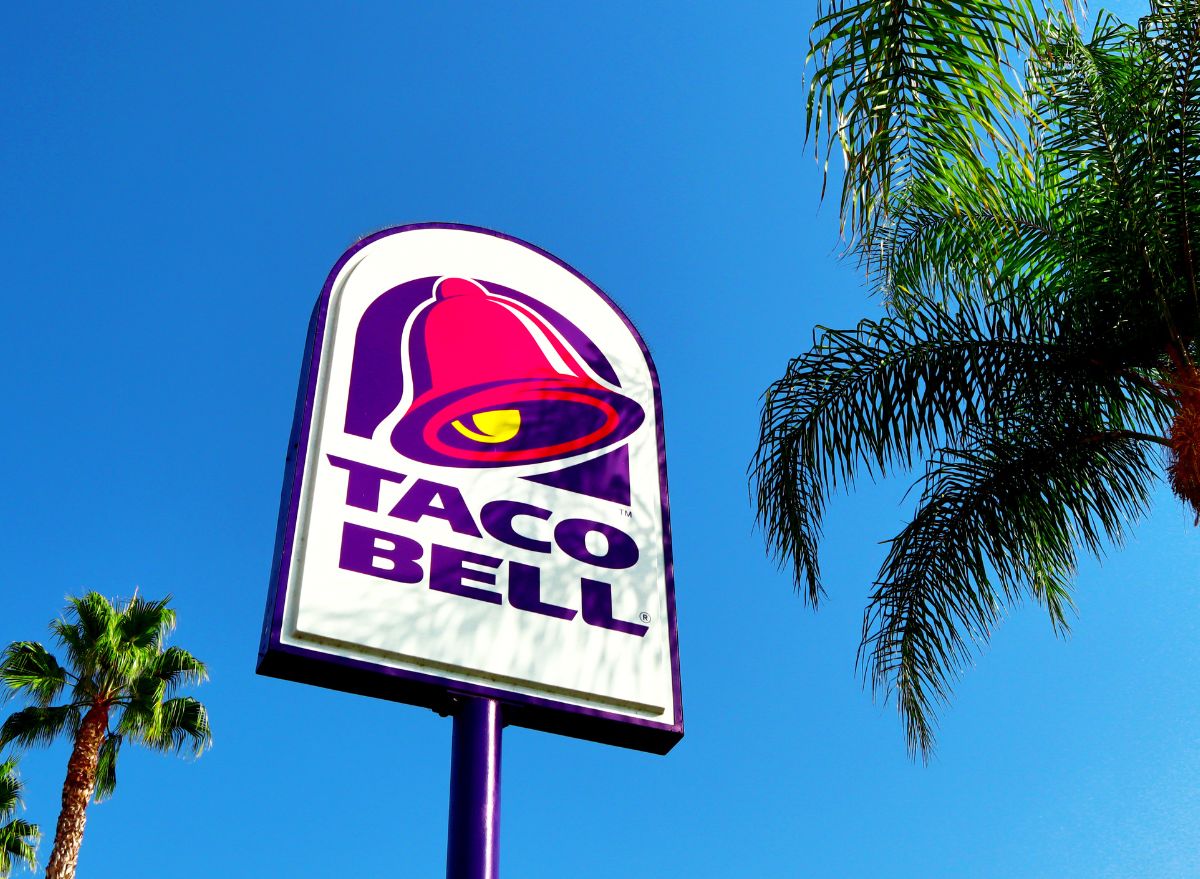 Sagittariuses enjoy living a carefree life with an abundance of surprises and a drizzle of passion. Bennet claims that "if you want to satisfy a Sagi, think hot and spicy with lots of layers!" Luckily, Taco Bell has menu items like the Mexican Pizza and Crunchy Doritos Locos Tacos to feed their fiery and "seize the day" lifestyle. However, be sure to grab lots of sauce packets, because "tacos fit Sagittarius' taste, but it's got to be extra hot!"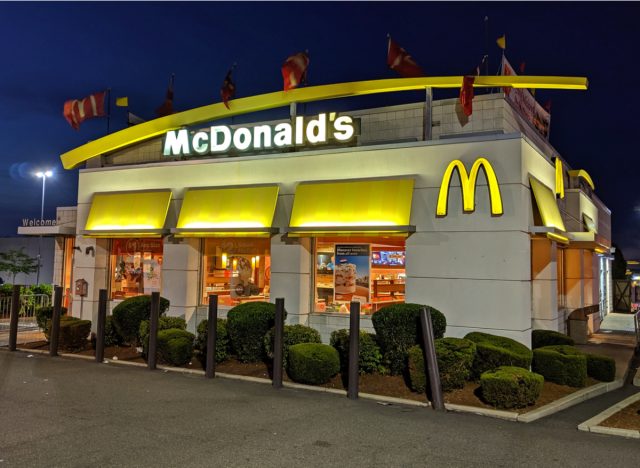 As one of the determined and hardworking signs on the list, Capricorns like to keep things simple and orderly as a way to stick to their transactional nature. "They value tradition and like to know what to expect. The iconic Big Mac is Capricorn's go-to burger. With a Big Mac, you'll always know what's in the bun," according to Bennet.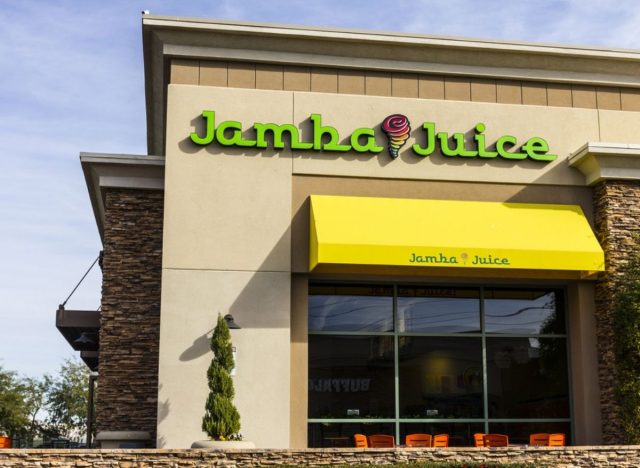 "Both in action and thought, Aquarius has a true rebellious streak running through its veins. Ruled by the free-thinking, planet Uranus, this fun-loving, yet deeply humanitarian air sign thrives on individuality and uniqueness," Kirsten explains. For Aquarius' Jamba Juice offers an abundance of untouchable flavors in just one smoothie cup, as well as the fuel to be adventurous with their 'whirl'd famous acai smoothie bowl'.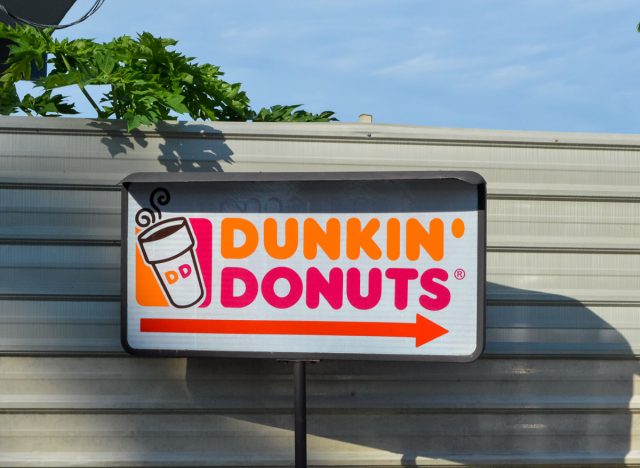 Pisces are known for overthinking and constantly letting their imagination get the best of them (including their emotions). Dunkin Donuts is exactly what this "sensitive water sign needs to stay grounded," Kirsten says. The coffee chain is "quirky, kooky, and a place to drown all [their] feels in a sticky toffee, fudge-lined, triple frosted doughnut or a multi-colored 'freak' milkshake."
Also, because Pisces is the 12th and final zodiac sign, "they have endured the highs, the lows, the joy, the pain, and the lessons of all the previous signs." And as Kirsten simply puts it "they do need a place to recharge and rest their soul; cue the dunking of said donuts."
Jordan Summers-Marcouillier
Jordan Summers-Marcouillier was born and raised in San Jose, California and now works as a writer in New York, NY.
Read more about Jordan