8 Food Companies with Workers who Have Tested Positive for COVID-19
Meat-processing plants across the country have become a hotbed for new coronavirus cases.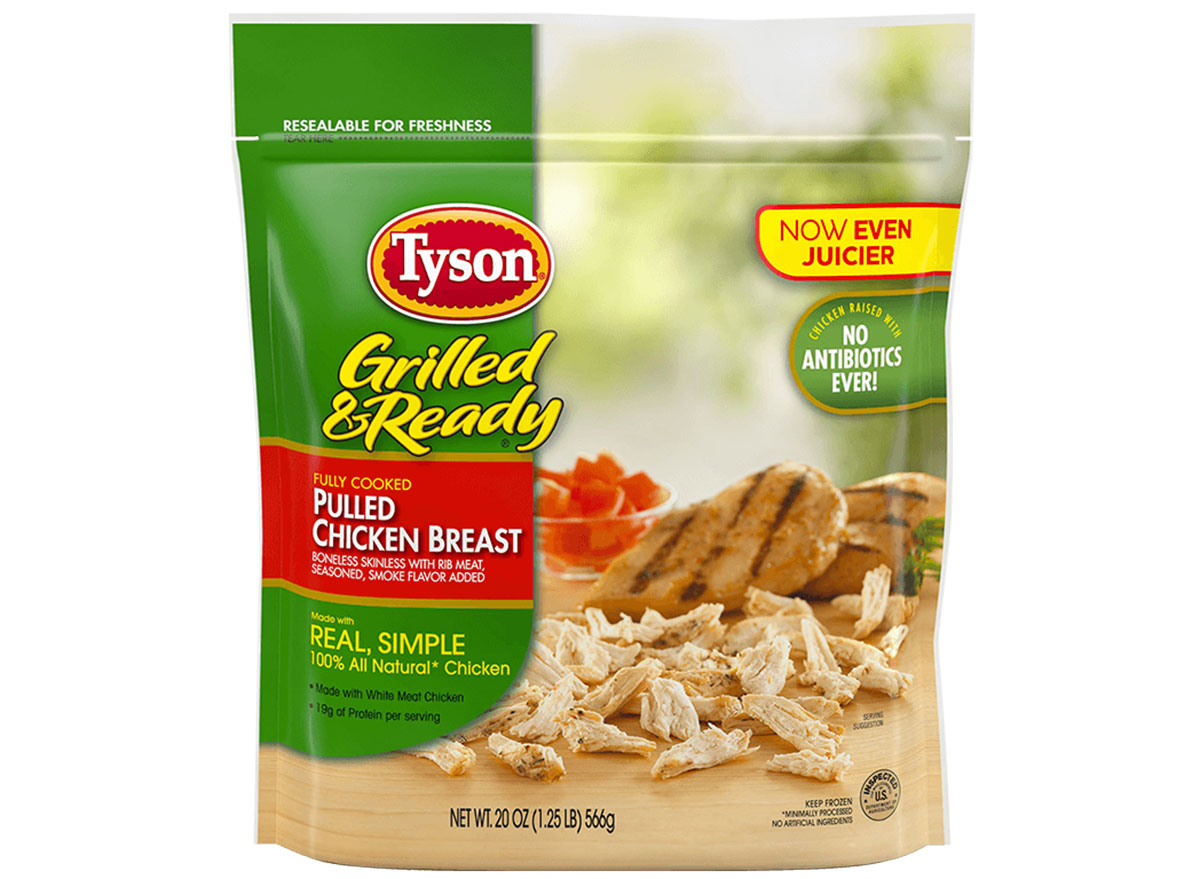 By this point, if the importance of social distancing isn't totally clear, maybe this news will make it more obvious: 90 people at Tyson meat plant recently tested positive for COVID-19. And Tyson isn't the only food company to have employees sickened by the virus.
Essential workers are already at high risk of exposure because of how many people they have to interact with on a daily basis. However, even those who are around the same individuals day after day are at high risk.
In the U.S., there are currently more than 770,000 confirmed cases of coronavirus, and as those numbers continue to grow, the more crucial it is for large corporate facilities—where large groups of people congregate—to temporarily shut down or take extreme cleansing and disinfecting measures.
Of course, this will have a large impact on food production and meeting the increased demand for food, as we've seen with meat, beer and soda, and even frozen pizza shortages looming. Still, the health and well-being of the American workforce should be priority number one.
Here are eight food companies whose workers have tested posted for COVID-19. And, while we're on the subject, stay informed by getting the latest coronavirus food news delivered straight to your inbox.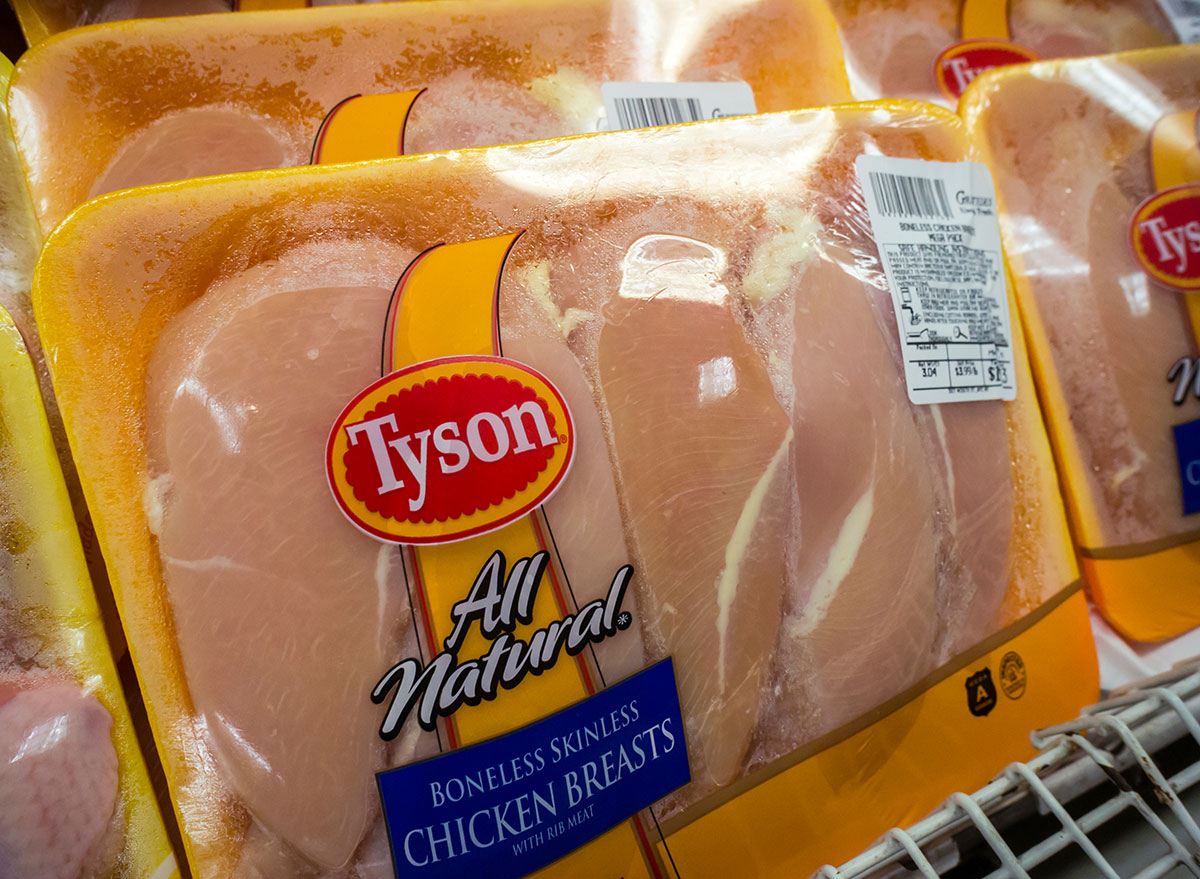 On Friday, 90 people at Tyson's food plant in Goodlettsville, Tennessee tested positive for the disease.
"You know, coworkers who may have been in close contact at any time with an ill employee, they may not have symptoms. But, because they're in close contact, they're going to be isolated for 14 days," said Metro Health Department Director of Communications Brian Todd to Fox 17 Nashville.
But the Tennessee plant wasn't the only Tyson facility to close—the company also shuttered its pork processing plant in Columbus Junction, Iowa after 24 employees tested positive.
On April 14, Smithfield Foods closed its pork processing plant in Sioux Falls, South Dakota in response to hundred of workers testing positive for the disease. The shut down occurred just three days after Governor Kristi Noem and Mayor Paul TenHaken wrote, in a letter to Ken Sullivan of Smithfield Foods, "we are each concerned that 238 of the confirmed cases in South Dakota are connected to the Smithfield plant in Sioux Falls."
The New York Times reported just last week that the factory, which employs 3,700 people and outputs between 4 and 5 percent of the country's pork supply, is now the country's biggest coronavirus hot spot with more than 640 cases being linked to the plant. The plant will remain closed for two weeks so those who have been infected can heal.
On April 10, the Cargill meat processing plant outside of Hazelton, Pennsylvania closed after 160 of the 900 employees tested positive for the virus.
Related: Your ultimate supermarket survival guide is here.
JBS closed its Greely beef production facility, which employs 6,000 people, in Weld County, Colorado on April 13. Bloomberg reported that 50 employees tested positive for the virus, one of whom died. The plant won't open back up until April 24.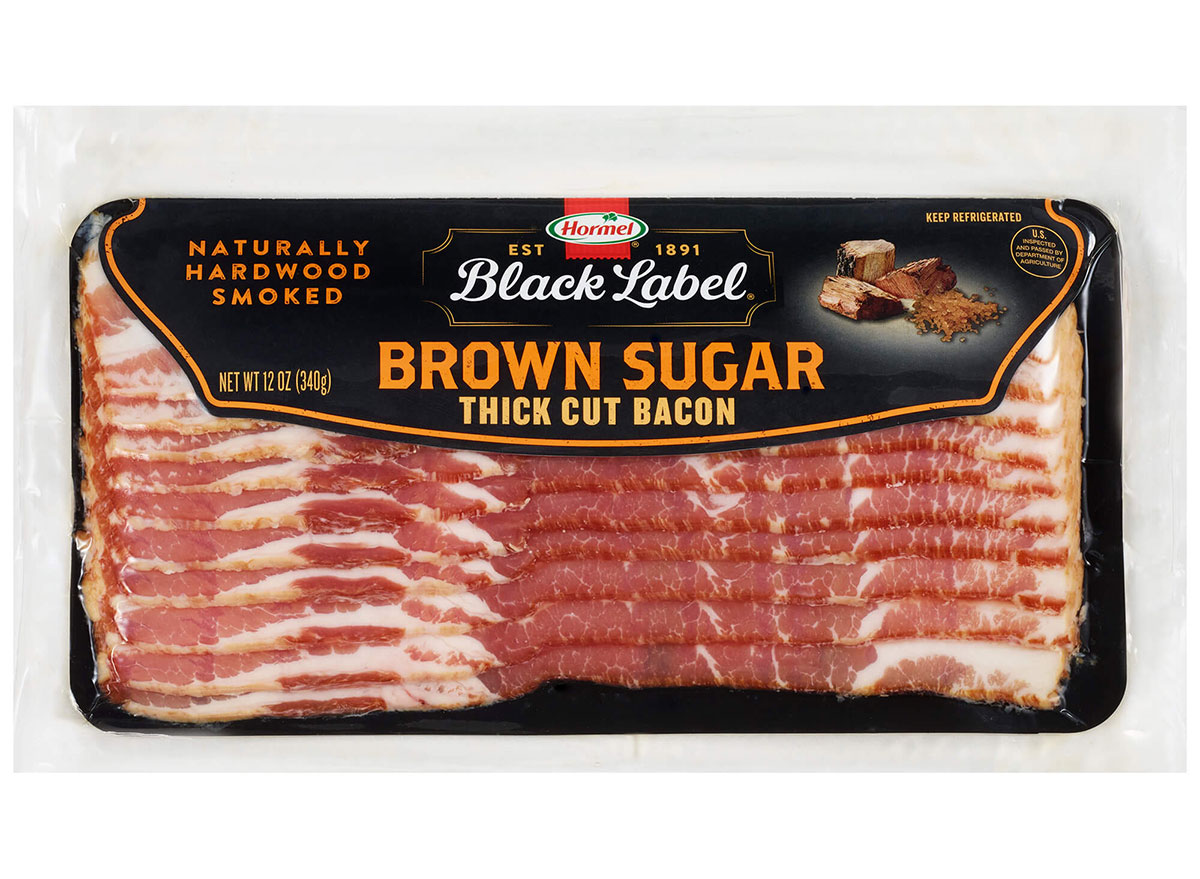 Hormel Foods Corp. made the decision to shut down two manufacturing plants (one in Alma, Kansas and another in Rochelle, Illinois) after one employee tested positive in Alma. The near-100 employees will still receive their base pay and benefits during the closure. The plant in Rochelle was closed by the local health department due to the rise in COVID-19 cases in that community.
Some 16 workers at the Prestage Foods meat processing facility in Eagle Grove, Iowa have coronavirus, all of which were asymptomatic.
Related: Here's What Dining Out at Restaurants Will Look Like Post-Lockdown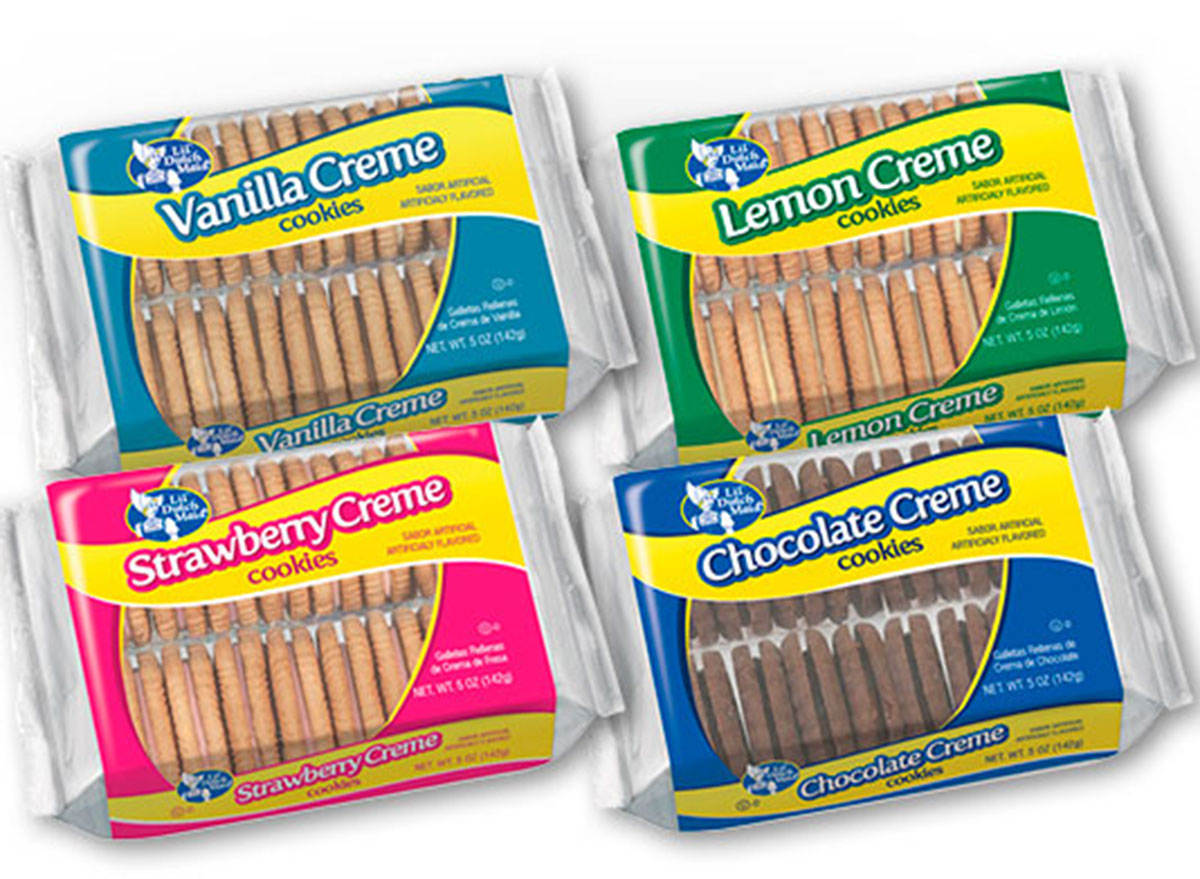 A plant that manufactures baked goods (Lil Dutch Maid, Dutch Harvest, and Tru-Blu brands) in Abilene, Texas closed over the weekend after 48 employees tested positive. That number could be more, as another 200 are still waiting to hear what their results are.6254a4d1642c605c54bf1cab17d50f1e
Related: 10 Packaged Foods Making a Strong Comeback During Quarantine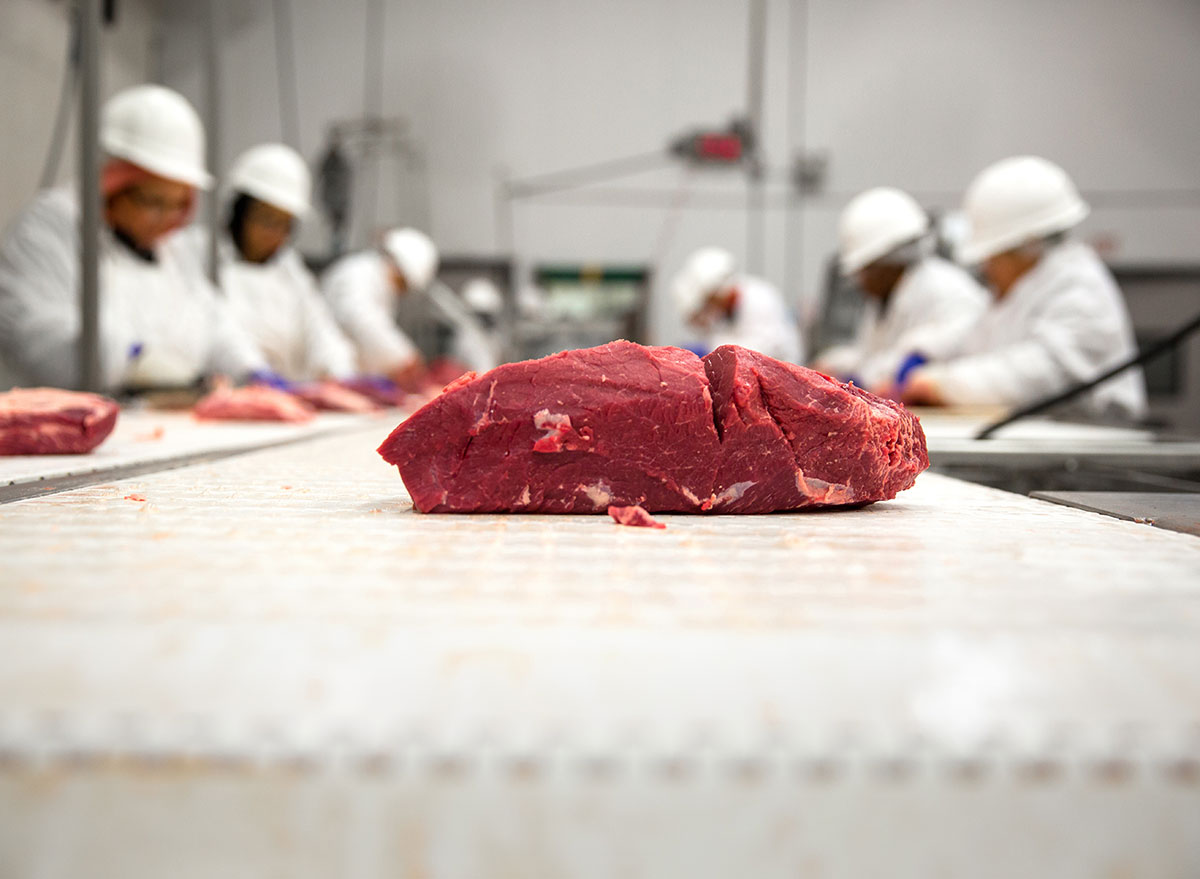 The National Beef case-ready packing pant in Tama, Iowa has still not closed even after several of its 400 employees tested positive for COVID-19. Instead, the company spokesperson said that social distancing is taking place inside of the plant by having employees take extended breaks and at different times. The plant did temporarily suspend operation so that the facility could be cleaned.
READ MORE: 100 Worst Foods for Cold and Flu