These Restaurant Chains Are Going Cashless During the Pandemic
Make sure you have a credit or debit card if you're heading to Joe & the Juice.
The debate over whether restaurants should be able to go cashless has existed since long before the coronavirus. But in a time of heightened cleaning procedures, glove-wearing, and social distancing, the simple act of legal tender exchanging hands has become more fraught than ever before.
Before the pandemic, the conversation around cashless restaurants included factors like the environment (fewer armored cars on the road means less air pollution), safety (restaurants are less likely to be robbed if there's no cash on the premises), and equal access (customers without bank accounts may not have access to alternate forms of payment). But with the spread of coronavirus, there are more factors to consider. Money could be teeming with bacteria on the surface, forcing cashiers to change gloves after every customer who pays in cash. And in grocery stores with plexiglass separating customers from employees, the monetary exchange itself is a bit of an awkward dance.
Given how easily the coronavirus can spread, safety is more important than ever for both customers and essential workers. With that in mind, here are some restaurants that have instituted cashless policies, at least in some states.
Fast Food Restaurants Introducing Cashless Payments
Chick-fil-A
As Business Insider reported this week, various Chick-fil-A locations across the country have stopped accepting cash, or strongly encouraged cashless payments, during the pandemic. The stores in question were located in Maryland, Virginia, Georgia, Indiana, and Florida. Rather than paying with cash, customers are encouraged to order ahead on the Chick-fil-A app. A rep for Chick-fil-A didn't immediately respond to Eat This, Not That's request for comment on the policy.
Shake Shack
While Shake Shack's official company policy on COVID-19 doesn't include any notes about cashless policies, the chain appears to have implemented cashless policies at some locations. I visited a New York City location on Tuesday evening and discovered it was cashless. And at least one other Twitter user shared a similar experience from early March.6254a4d1642c605c54bf1cab17d50f1e
An email to Shake Shack's press center was unanswered as of press time. Like Chick-fil-A, though, Shake Shack encourages customers to order ahead on its app.
Joe & The Juice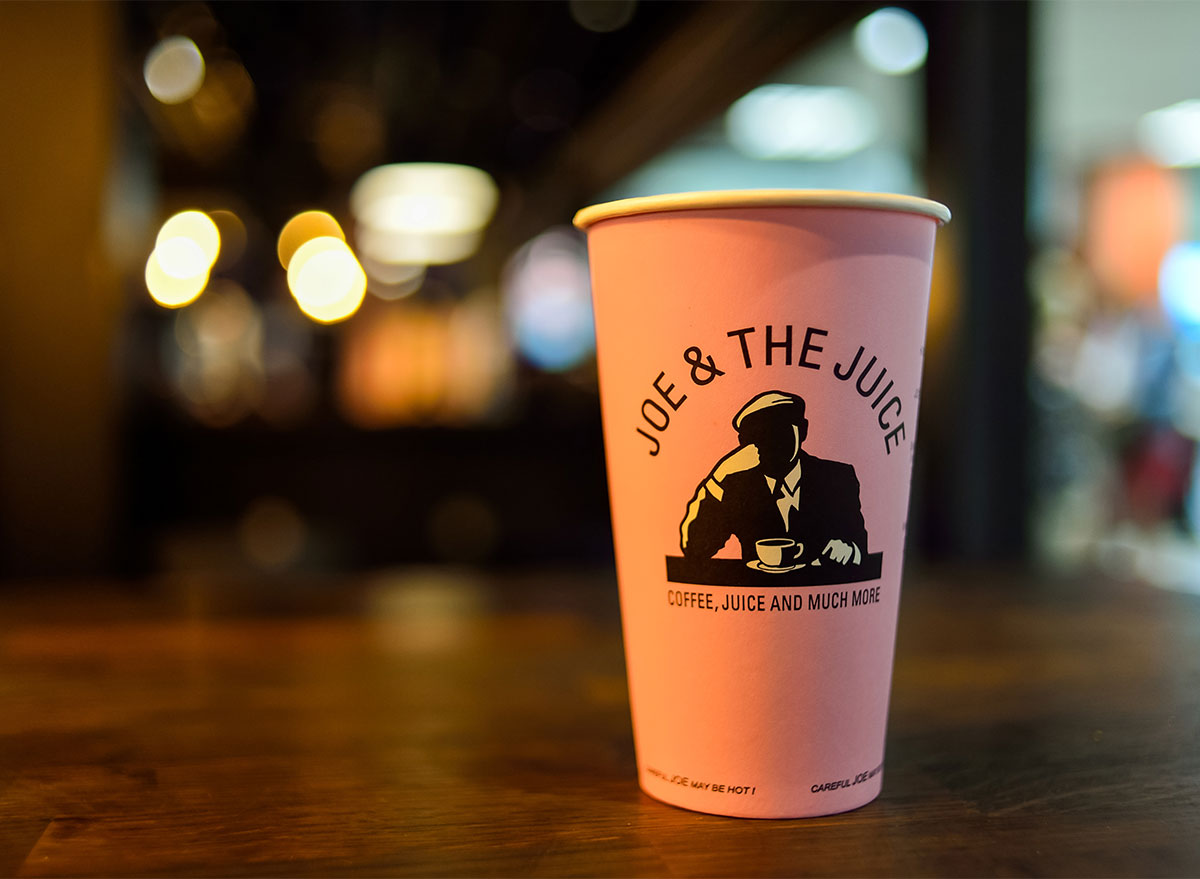 Looking to get coffee or a smoothie from this chain? Make sure you have the store's app or a credit or debit card to pay with. Joe & The Juice's COVID-19 policy states that the chain has "removed cash payment" as an option in all stores.
Sweetgreen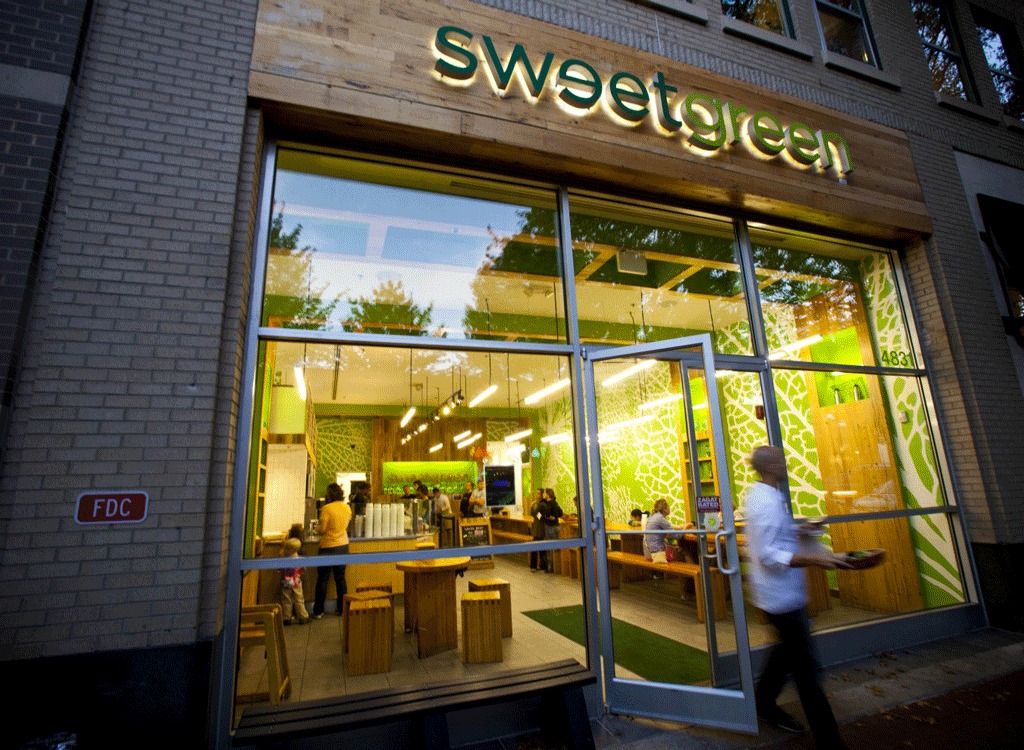 Sweetgreen has always favored a cashless experience, and it looks like the chain has reinstituted that policy during the pandemic. Sweetgreen's official coronavirus statement explains that the restaurant is digital-only, meaning you have to order ahead on the chain's website or app. You can't walk in and order, which eliminates the use of cash.
As Bloomberg reported in 2019, Sweetgreen was cashless for more than two years—except in places like Boston that prohibit cashless restaurants—before reversing the policy and accepting cash once again. But it looks like even in cities with bans on cashless restaurants, the chain has suspended cash purchases during the spread of coronavirus. If you don't have access to a smartphone or computer, you may not be able to eat at Sweetgreen until the national emergency is over.
Noodles & Company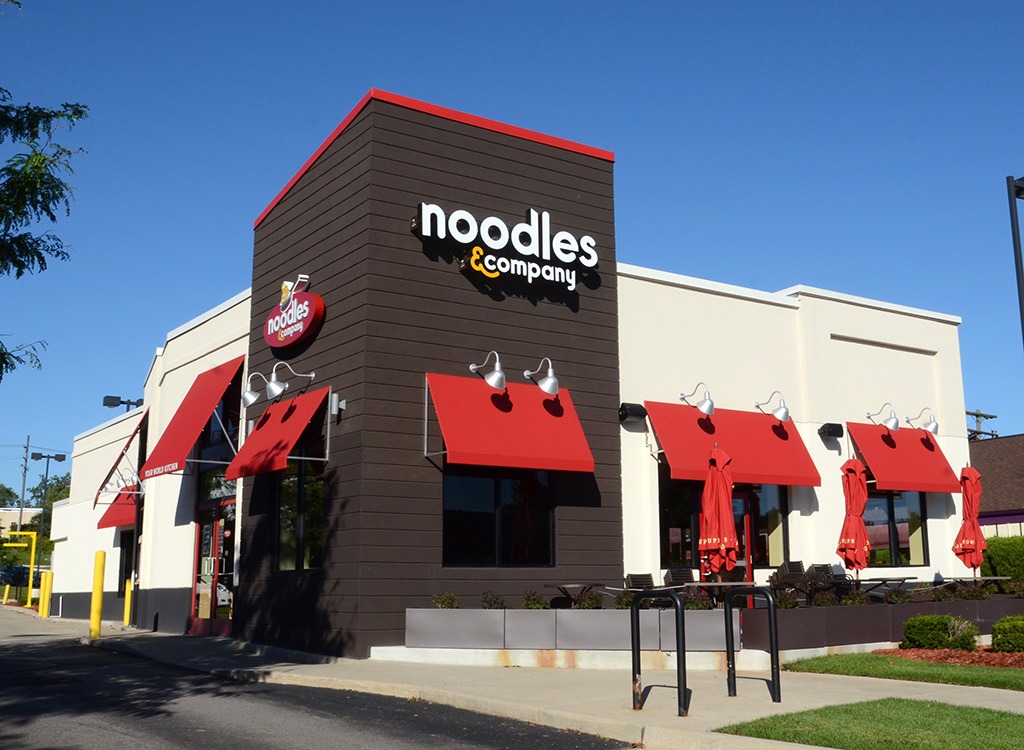 A rep for Noodles & Company confirmed to Eat This, Not That! that the company's restaurants are cashless if you're buying takeout during the coronavirus pandemic. "We are currently cashless, and we only accept credit cards or gift cards," the rep explained.
Taco Bell
If you can't go through the Taco Bell drive-thru, the restaurant also has touch screens in its dining rooms where you can order carryout and swipe your credit card. But can you still pay with cash at the register or in the drive-thru? One Twitter user shared that their local Taco Bell had gone cashless, but Taco Bell's official coronavirus policy doesn't include any official notes about whether the restaurant is taking cash. If you aren't able to pay with a card, it's worth calling ahead to make sure your local restaurant is accepting cash payments. An email to Taco Bell's customer service about the company's cash policy was unanswered as of press time.
Don't have a bank account or credit card? Here are a few restaurants that are still accepting cash at drive-thrus and for takeout.
Fast-Food Restaurants Accepting Cash Payments for Takeout
Popeyes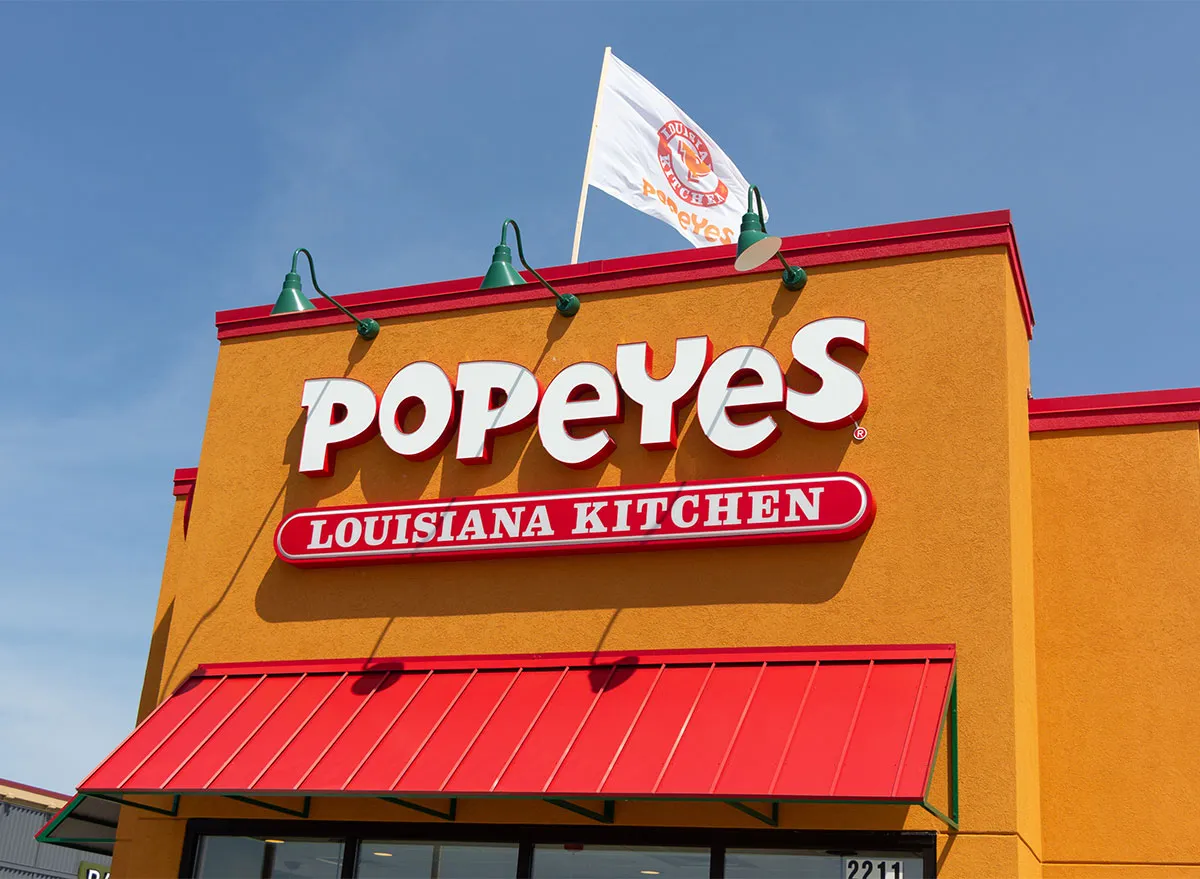 Legal tender is still good at Popeyes during the pandemic, so you don't have to worry about getting your fried chicken fix.
"The health and safety of our employees and customers is always our priority. Our restaurants have implemented additional safety and sanitizing procedures for our employees and offer contactless procedures in our drive-thru and at pick-up for guests paying with card or cash," Popeyes said in a statement provided to Eat This, Not That! "We also offer the ability to mobile order and pay through the Popeyes app, providing customers with the option to choose a cashless payment method."
McDonald's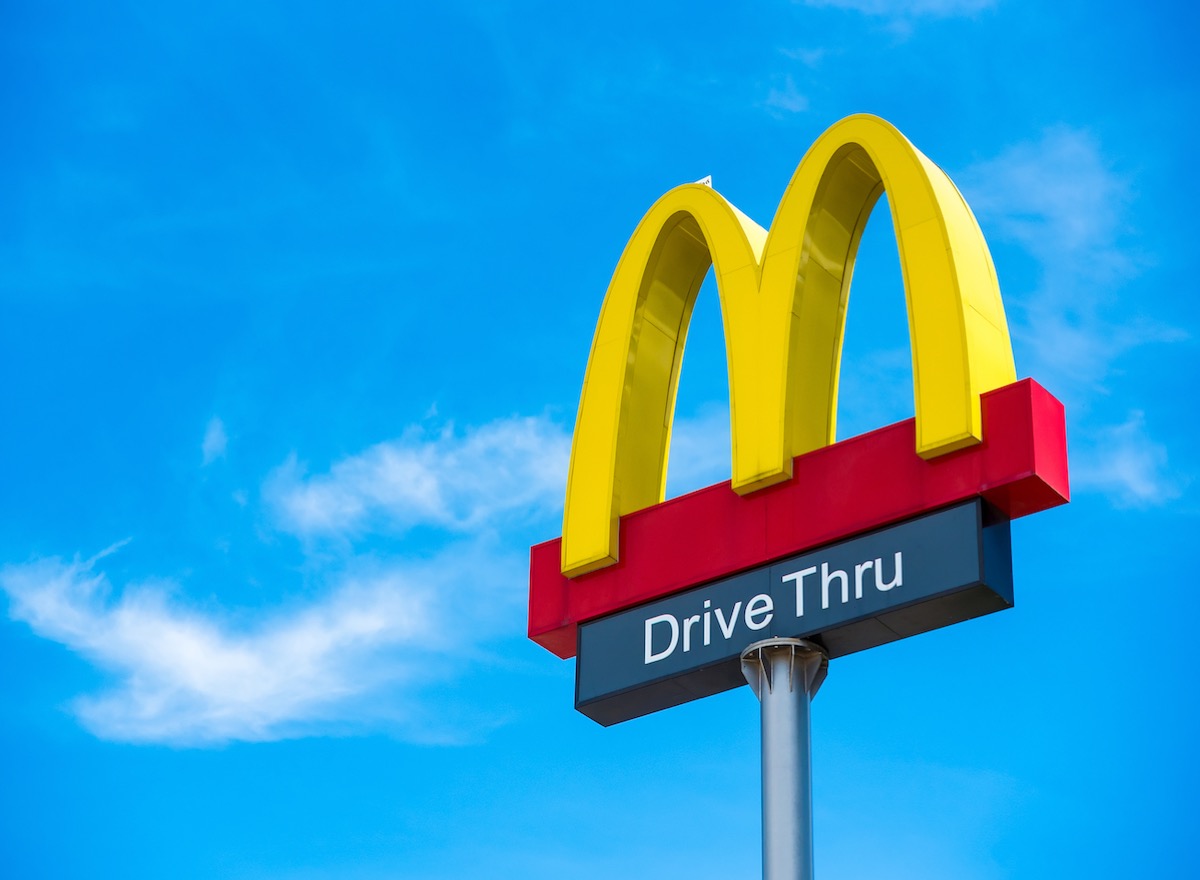 Like other essential businesses, McDonald's has implemented new safety measures for its employees who are working during the pandemic. But customers can still pay with cash in McDonald's stores.
"We are continuously evolving our restaurant procedures in accordance with CDC guidance, including requiring the use of gloves by food prep and service area employees, including those working in the drive-thru and front counters, at all restaurants," McDonald's said in a statement provided to Eat This, Not That! "We're also continuing the installation of protective panels on counters and in drive-thru as part of our contactless operations."
Wendy's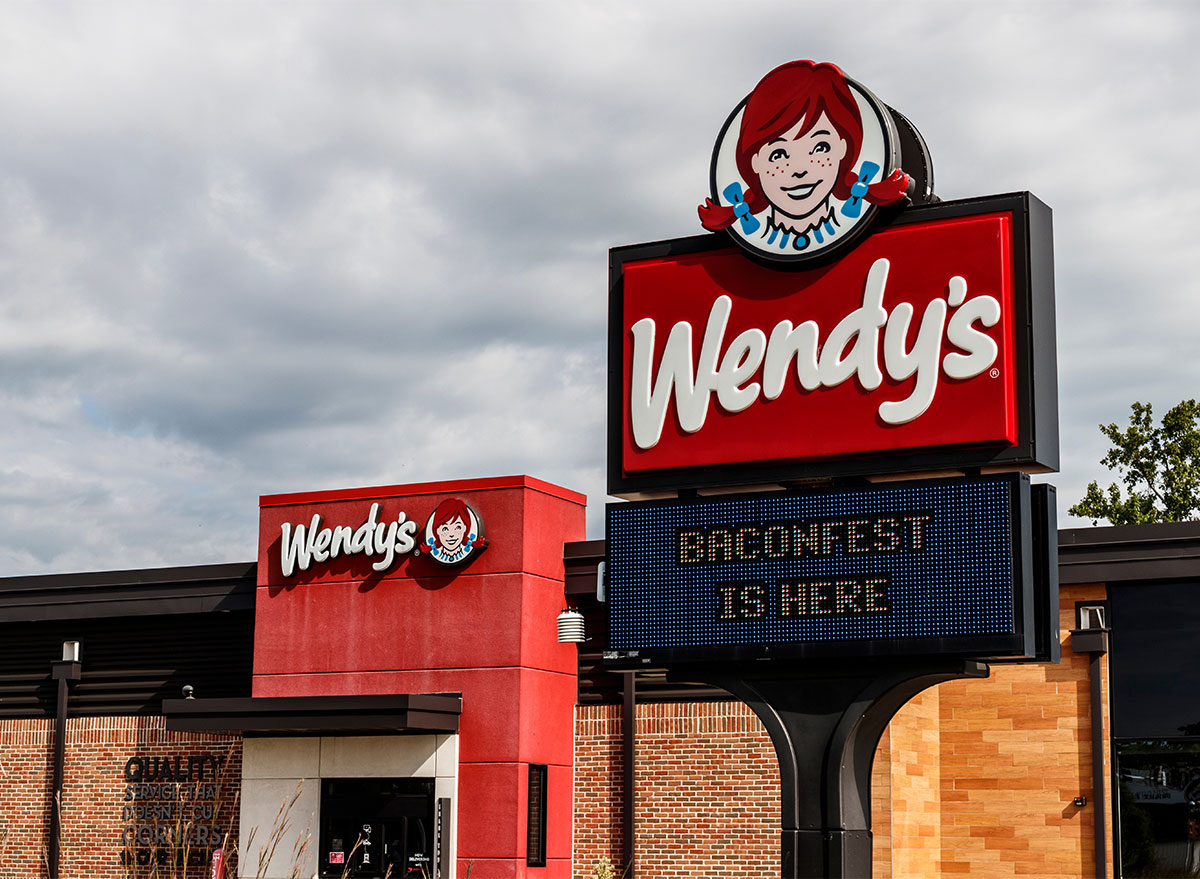 If you're trying to minimize contact with cash during these times, you can pay with a credit card or order ahead on the Wendy's app. But if that's not an option for you, you can still walk into Wendy's in person and pay with cash for your takeout meal.
In-N-Out Burger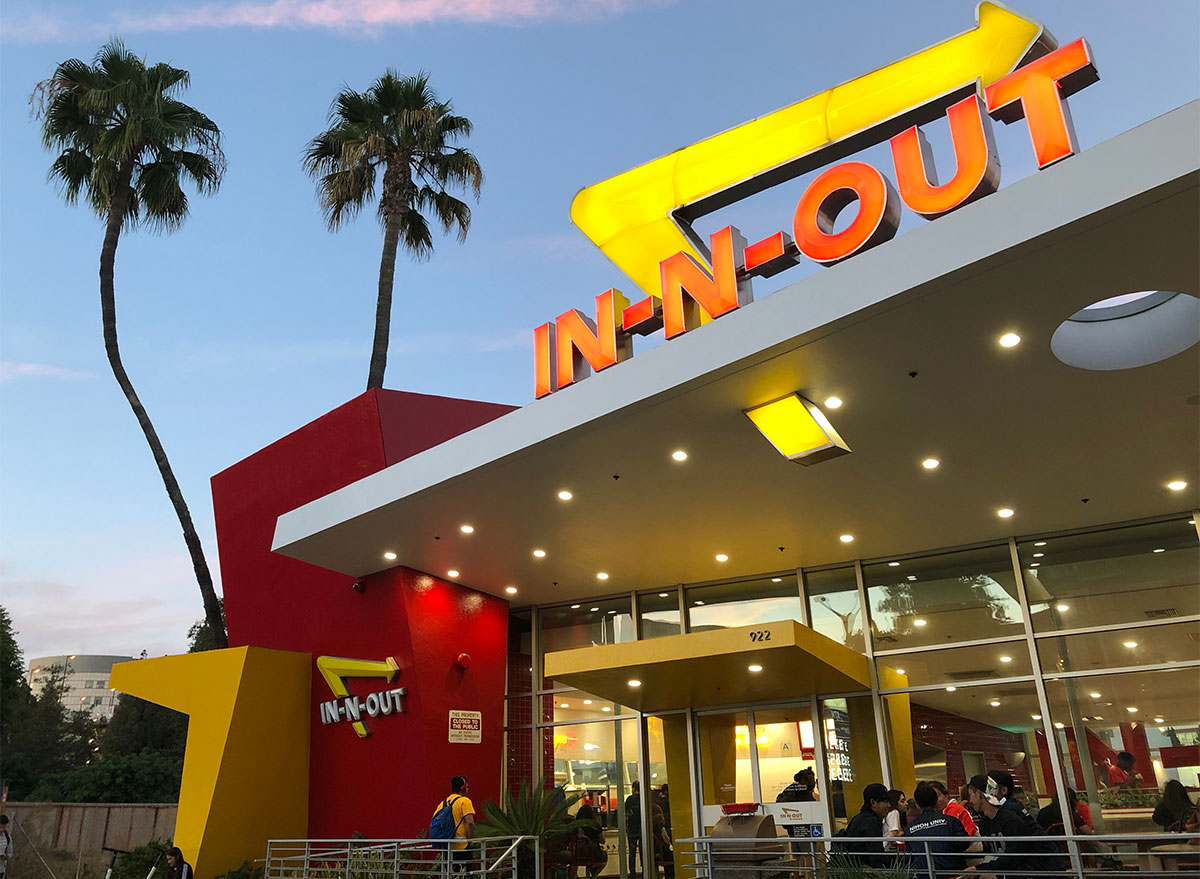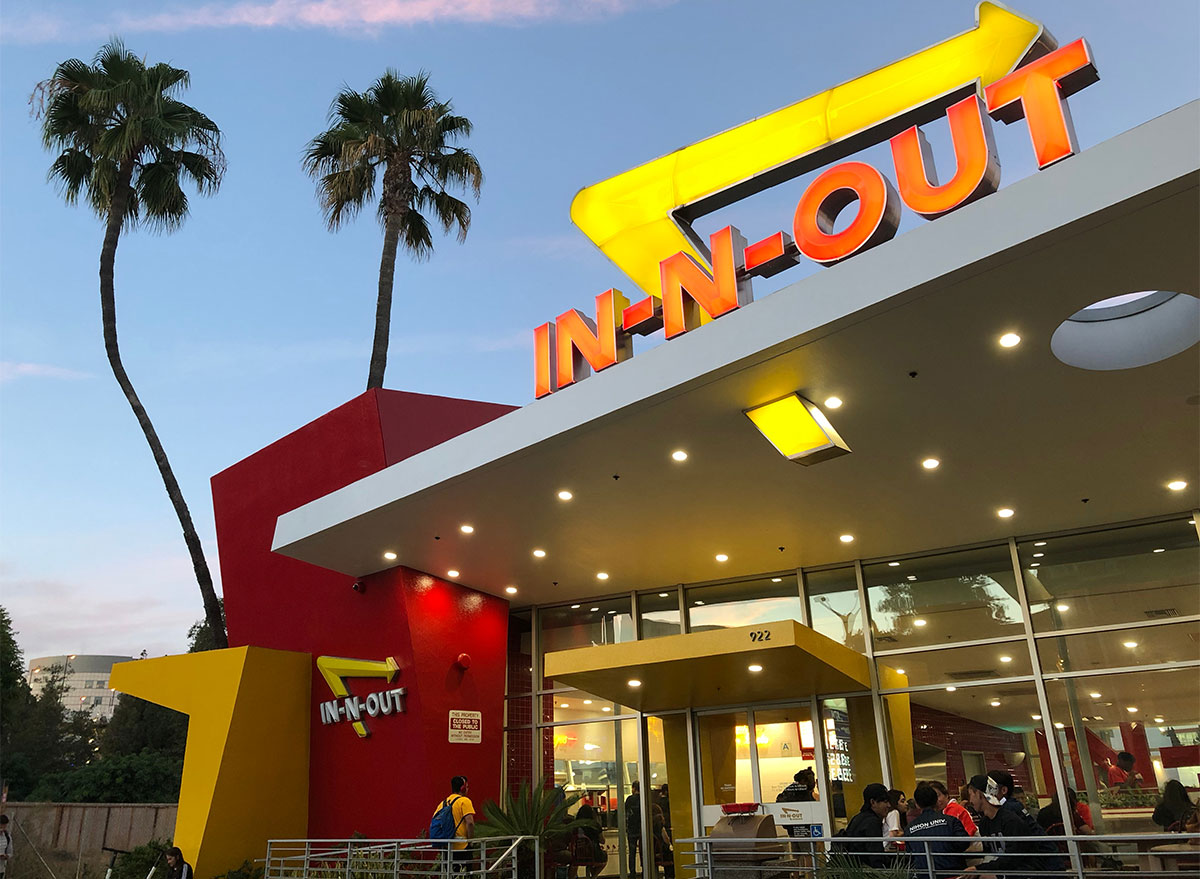 You can't eat inside In-N-Out restaurants, but you can still pay with cash at the drive-thru. "We are continuing to accept cash as payment," a rep for In-N-Out said in a statement provided to Eat This, Not That!. So if you're worried about getting your animal-style fries, fear not.
Have you experienced a fast-food or fast-casual chain tell you they're not taking cash payments? We want to know! Send us an email at [email protected].
This post has been updated to include information from Noodles & Company and In-N-Out Burger.
Meghan De Maria
Meghan De Maria is a senior editor at
Eat This, Not That!
, specializing in food, product, and restaurant coverage.
Read more about Meghan