15 Healthy Food-Themed Holiday Ornaments
Calling all foodies! These food ornaments are the perfect way to spread Christmas cheer!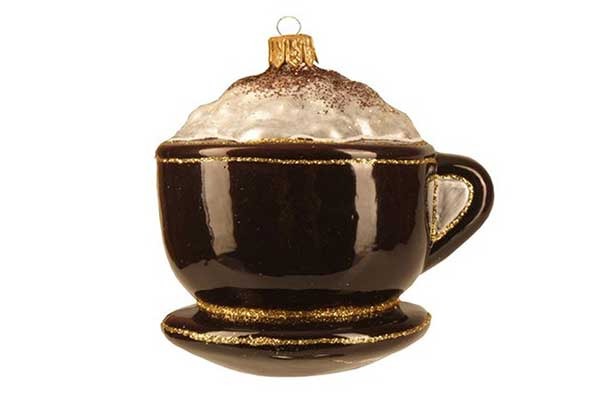 It's definitely beginning to look a lot like Christmas when you've finally picked up the perfect tree (not too tall or too wide, obviously) and placed it in the corner of your living room. But the best part? Decorating it! Sure, candy cane and angel ornaments are the usual go-tos, but here at Eat This, Not That!, we prefer to deviate from the ordinary and adorn our tree with the stuff we love: food! That's why we've rounded up our absolute favorite food-themed ornaments that are a must-have for either yourself or for whomever made it onto your "nice" list this year. They're quirky, fun, and will totally remind you of your beach bod goals when you're tempted to reach for another gingerbread fudge cookie. Speaking of, check out these 15 Healthy Holiday Cookies You'll Be Super Proud Of!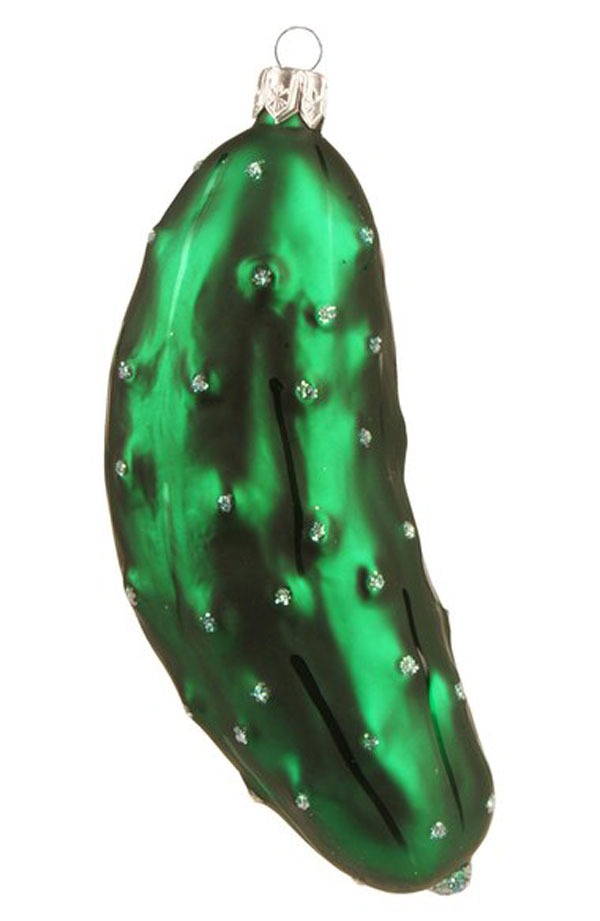 We're totally loving this Christmas Pickle Handblown Glass Ornament, especially because the briny cucumber happens to be one of the best Probiotic Foods For A Healthy Gut. (Just make sure the edible ones in your pantry are free of any added chemicals or dyes.) Bonus: Many people believe you should have a pickle ornament on your tree for good luck!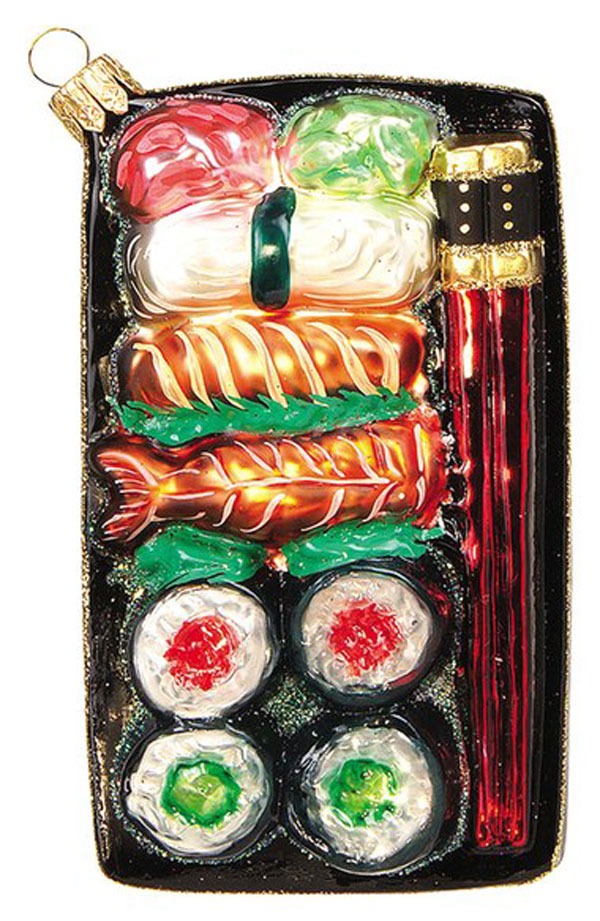 Here at Eat This, Not That!, we're major sushi fans—and for good reason. Many rolls are low-calorie, protein-packed, and teeming with healthy fats. Just like we think the Japanese fare deserves a spot on your plate, we also think this Sushi Plate Handblown Glass Ornament deserves a spot on your tree.
Is Christmas really merry without wine? Grab this Wine Bottle Handblown Glass Ornament because the holidays are just Another Reason For Wine Lovers To Toast To Resveratrol.
If it were up to us, we'd place the wine bottle ornament right by this Cheese Stack Handblown Glass ornament simply because the two are arguably a better pair than PB and jelly.
This spicy little Hot Sauce Ornament is for the loved ones in your life who simply can't leave the house without a portable bottle of Tabasco.
Beaded Pear and Apple Ornaments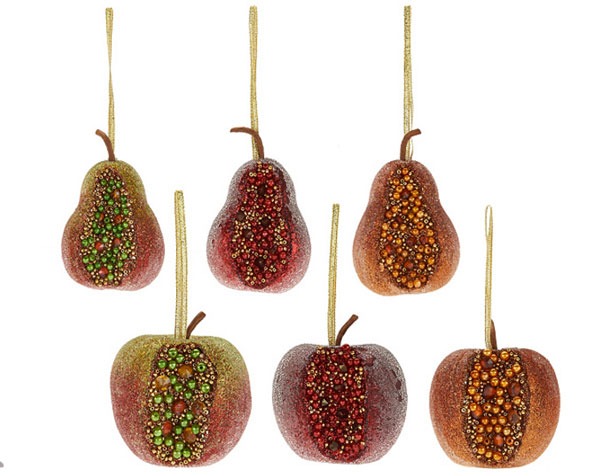 This intricately-detailed and ultra-festive Set of 6 Beaded Fruit Ornaments is really all we want for Christmas. So pretty!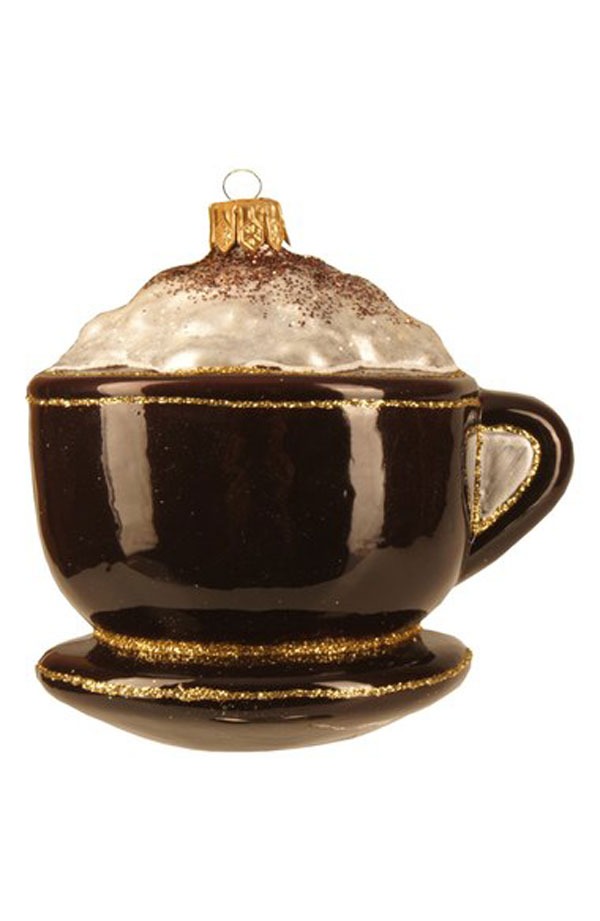 For anyone who can't live without their daily caffeine fix, this Coffee Cup Handblown Glass Ornament will totally tug on their heart strings.
Assorted Produce Ornaments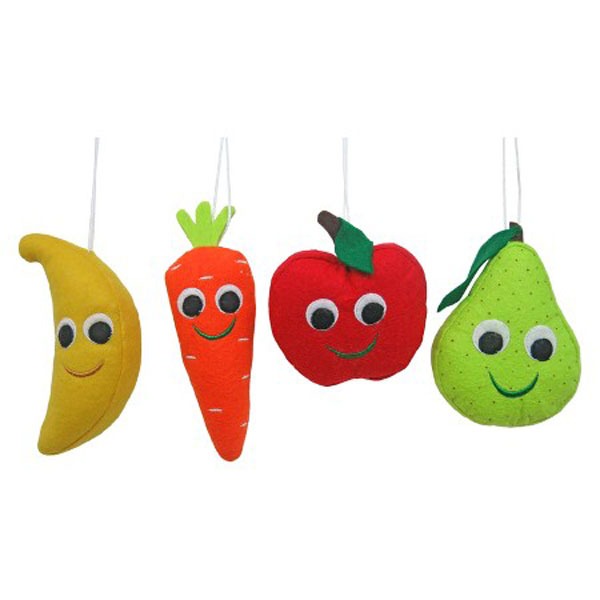 Author Oren Arnold once said, "Christmas gift suggestions: to your enemy, forgiveness. To an opponent, tolerance. To a friend, your heart. To a customer, service. To all, charity. To every child, a good example. To yourself, this Healthy Food Character Ornament Set." Just kidding!—we added the last part in because we think this assorted set is just that awesome.
…And More Produce Ornaments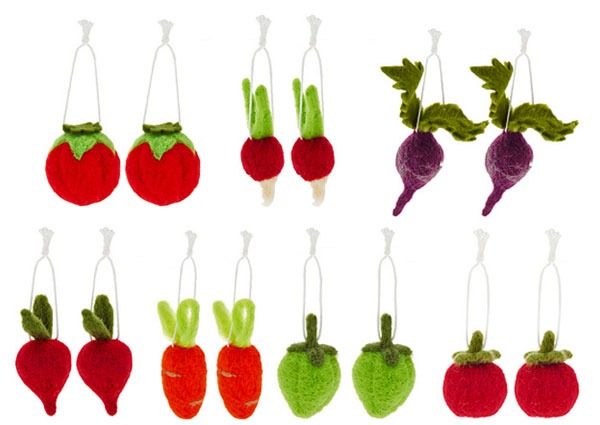 Dear Santa, can you please gift us with this Set of 14 Felt Ornaments by Ellen DeGeneres? K, thanks.
Chocolate-Covered Strawberry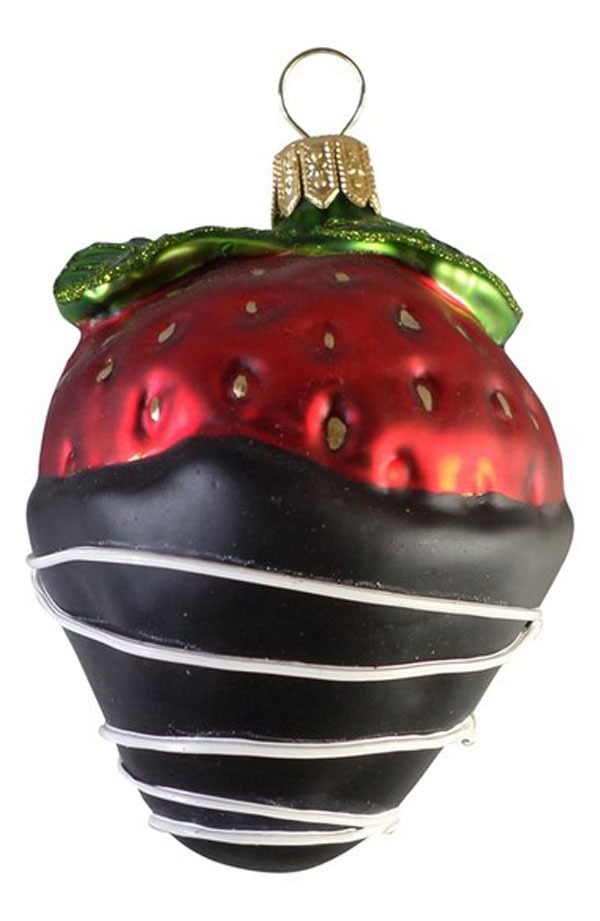 6254a4d1642c605c54bf1cab17d50f1e
Not only is this Chocolate Strawberry Handblown Glass Ornament super cute, the edible version just happens to make our list of 20 Secretly Healthy Chocolate Recipes. Shh!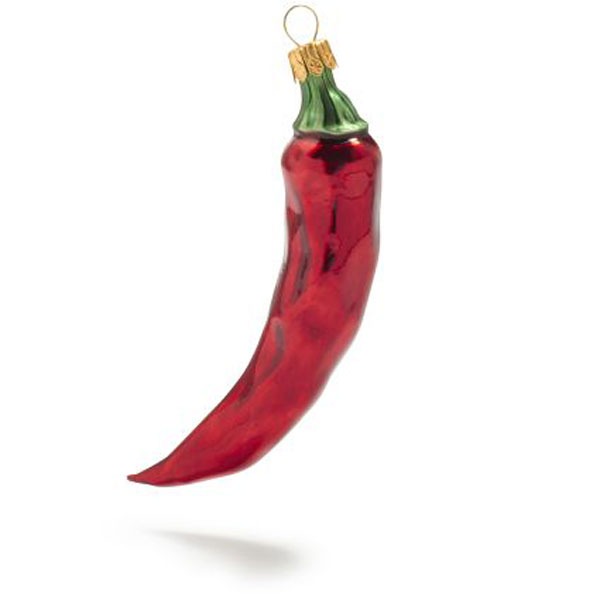 If this Red Chili Pepper Glass Ornament were real, it would be full of fat-scorching capsaicin, the reason this metabolism-boosting veggie made our list of 57 Healthiest Foods On The Planet.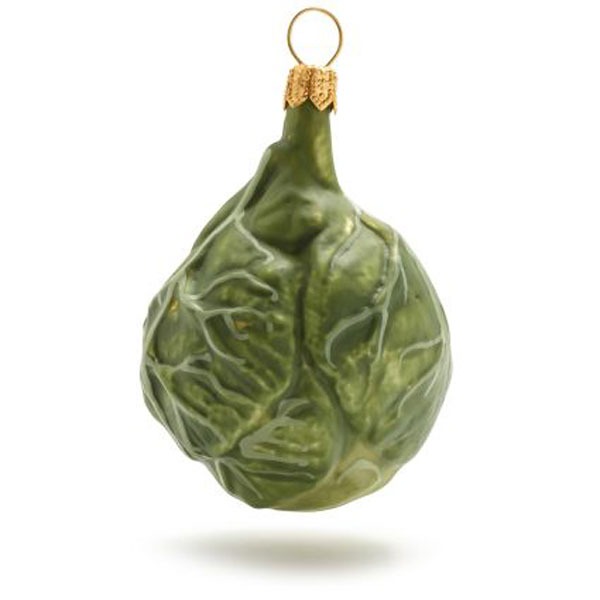 Okay, we're oh so in love with this Brussels Sprout Glass Ornament. If you like the micro cabbages as much as we do, check out these 5 Must-Make Brussels Sprout Recipes. Psst! They would make a perfect Christmas dinner side dish.
Really, this is one of our favorites. How can you go wrong with biting into this breakfast staple or hanging this Egg Toast Glass Ornament on your tree? That's right, you can't.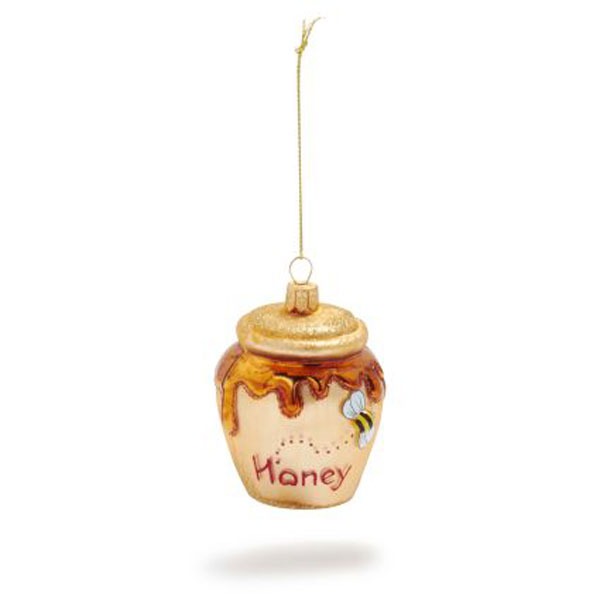 We're sure that this precious little Honey Pot Glass Ornament will (naturally) sweeten your holiday season.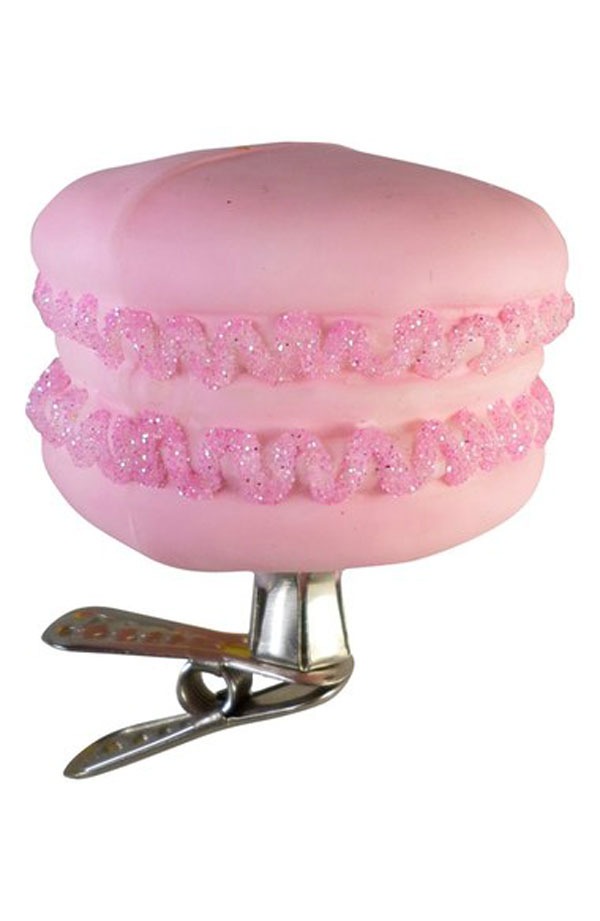 Not only is this pink Handblown Glass Macaron Ornament beyond adorable, macarons just happen to be one of the 16 Nutritionist Approved Packaged Snacks!
April Benshosan
April is a born-and-raised Brooklynite who has a passion for all things health, wellness, and tastebud-related.
Read more about April