11 Creative Fun Ways to Use Your Food Torch
Make the most of that fire-breathing kitchen tool!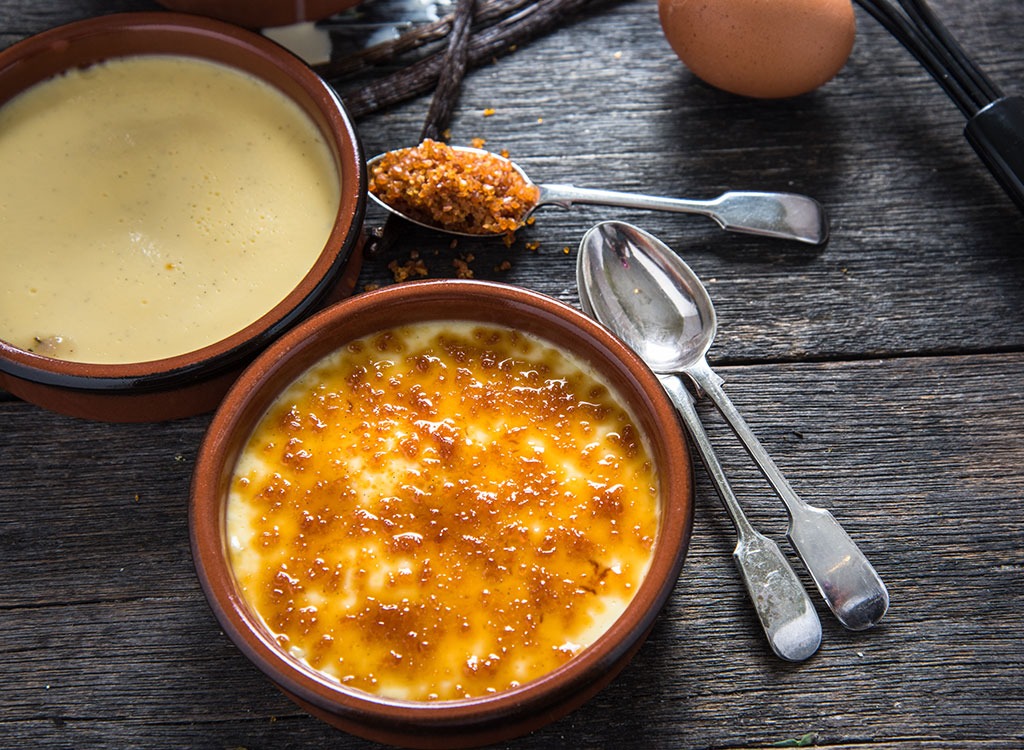 Does your culinary torch give you the side eye every time you open the kitchen cabinet? It's like it's secretly judging you for your brief but passionate love affair with homemade crème brûlée. Well, with a little creativity and a dash of pyromania, you can finally pull that food torch out of retirement and put it to good use!
While most of us relate the tool with crème brûlée's classic burnt sugar crust, it turns out the culinary torch is ideal for sprucing up both sweet and savory dishes alike. But before you indulge in your desire to set things on fire, let's review a few safety precautions.
First, make sure your torch has adjustable flame strengths and a handle that you can easily grip. Once you've picked up the right torch, always light it before exposing it to food so that your dinner isn't contaminated by raw fuel. Place food on a metal tray before torching (plastic melts, kids!) and make sure that your dishrag isn't lying around close by, waiting to catch fire. Last, but definitely not least, don't forget to turn off the gas before storing your torch.
Now, you're ready for action! We've put together some our favorite ways to use this handy kitchen tool that are sure to get you fired up. Check 'em out and be sure to scope out these 15 Healthy Cooking Tips from a MasterChef Anyone Can Do, too!
Toast Oatmeal Toppings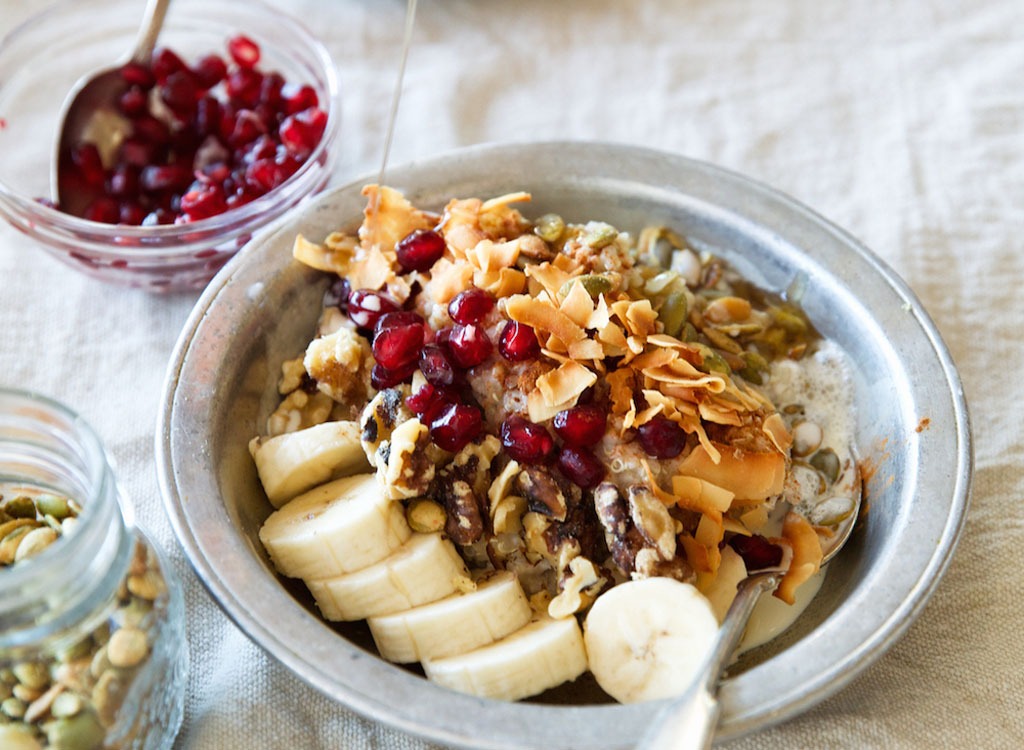 Although we love adorning fiber- and protein-packed oatmeal with fun and healthy toppings, some mornings need a little more than a drizzle of honey. Torching your toppings is the perfect way to give your oats an exciting new makeover. Not to mention, it'll totally wake you up. Top your bowl with fat-blasting unsweetened cocoa powder and cinnamon, and torch away to lend the spices some smokiness. For those with a sweet tooth, make a simple bananas foster oatmeal by mixing a few drops of vanilla extract into the oats and then garnishing with sliced bananas, cinnamon, and honey. Then, allow the torch to caramelize the toppings. Or if you're craving something savory, dollop your oats with a spoonful of heart-healthy almond butter and melt it to perfection with a few sweeps of your torch.
Crisp Your Dinner Protein
For meat that's best served a little undone—like lamb, prime rib, and roast beef—lightly char the surface with your torch before popping the protein in the oven. This method also works well with fish. Just scald the skin on your salmon fillet for that extra bite. And for a crowd-pleasing appetizer, wrap grilled asparagus in turkey bacon and set it aflame to up the flavor factor and impress your guests before dinner is even served.
Simulate Grill Marks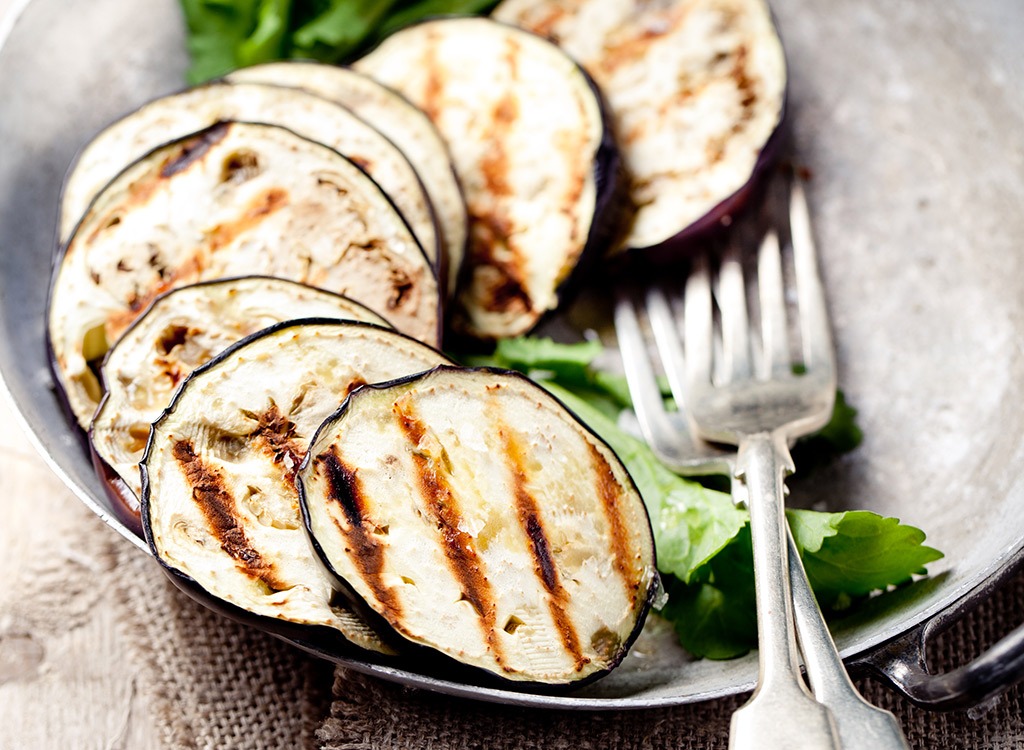 After skillfully searing your meat of choice, go the extra mile by horizontally sweeping your torch a few times across the surface of meat or a veggie side dish until it creates those lovely charred marks grillers swoon over. An added bonus: Your buddies will think you spent all afternoon flipping burgers on the barbie.
DIY Roasted Peppers And Tomatoes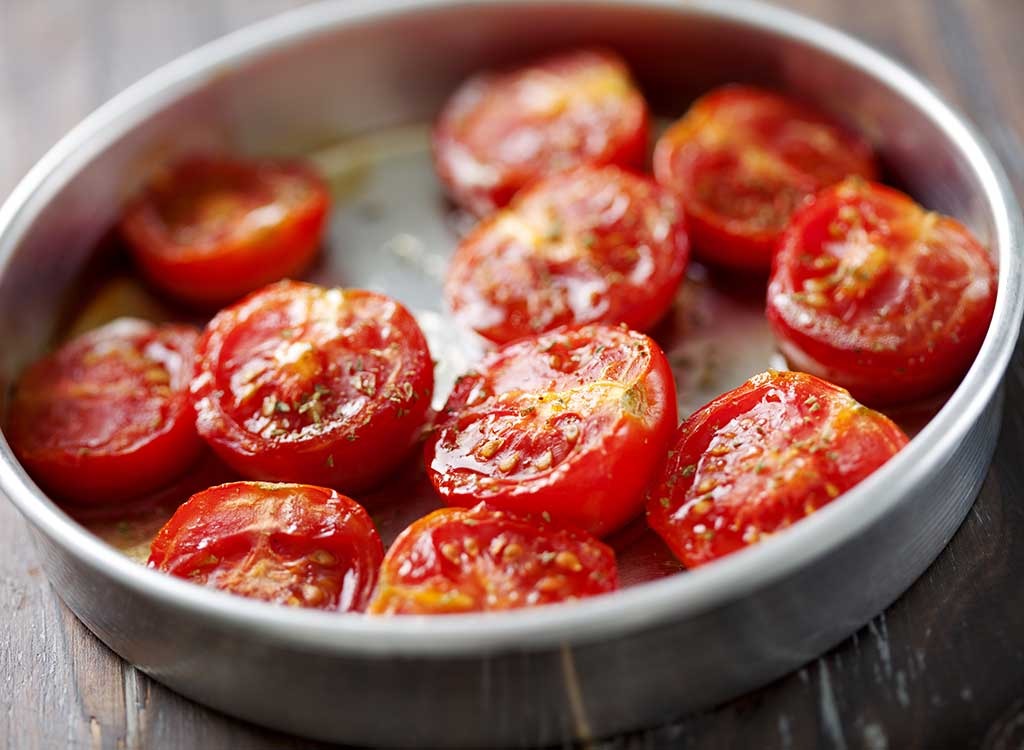 Skip the jarred version and roast your own peppers and tomatoes at home. Your culinary torch will scald these red superfoods way quicker than your oven wishes it could. We love this method for sprucing up a sandwich in a jiffy. Plus, multiple studies show that red fruits and veggies—which get their rosy color from flavonoids called anthocyanins—are especially potent for fighting fat. Sign us up, please!6254a4d1642c605c54bf1cab17d50f1e
Set Fruit Aflame
For a quick breakfast or healthy dessert, simply torch the surface of your favorite fruit. The flame will quickly caramelize the fruit's natural sugars, so there's no need to sprinkle any saccharine crystals.
Figs, peaches, bananas, and grapefruit work best, but you can experiment with any fruit. We especially love this healthy spin on the waist-whittling citrus, scrumptiously named Grapefruit Cardamom Brulee. (Psst! This recipe calls for coconut sugar!)
S'mores Indoors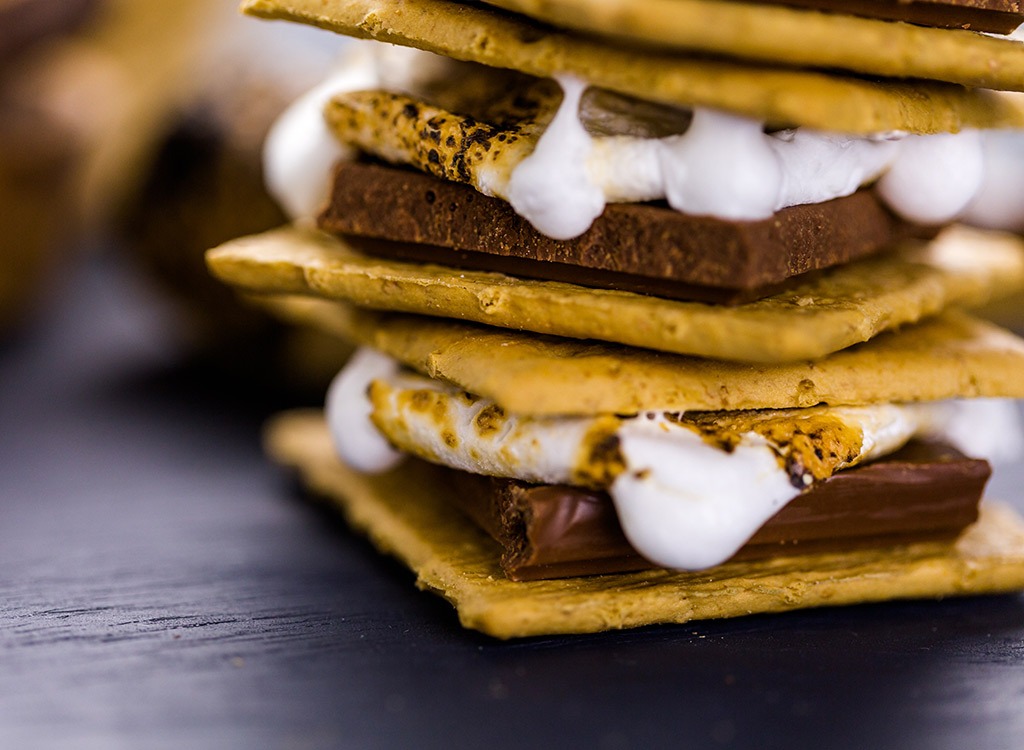 When you've got a food torch, there's no need to rally up a bunch of busy friends to go camping or nag your beau to pick up wood for the backyard fire pit. Simply sandwich a marshmallow and a cube of antioxidant-rich dark chocolate between two graham crackers, and then toast it with your torch. Sure, you can twirl all the gooey goodness on a skewer over the stovetop, but where's the fun in that?
Melt Cheese —On Anything!
Whether you're layering slices on sourdough or sprinkling the good stuff on a bowl of homemade French onion soup, perfectly melted cheese can be achieved in minutes with a kitchen torch. Speaking of cozy comfort foods, check out these 20 Chili Recipes To Keep You Warm This Fall.
Brown Breadcrumbs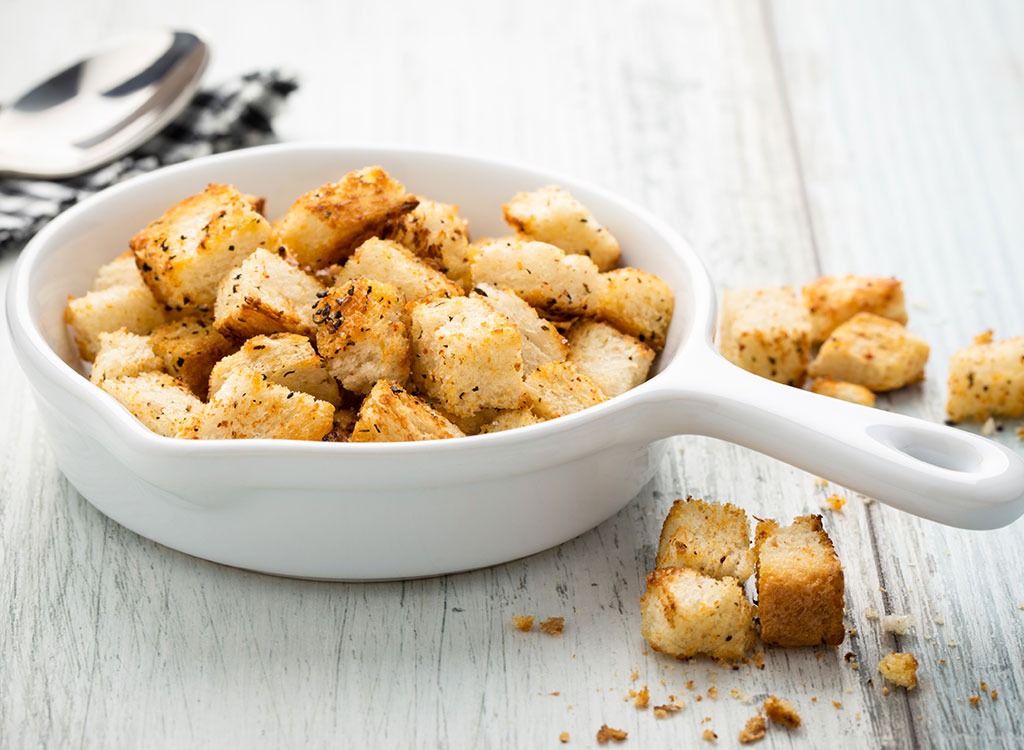 Instead of sprinkling your salad with plain old breadcrumbs, fire up your kitchen torch and scald them for an extra zesty Caesar salad. Or when you've finally decided to attempt granny's famous mac and cheese in your own kitchen, skip those perpetual minutes waiting for the breadcrumbs to crisp under the broiler. Simply sweep your food torch over the dish until the carby crumbs are perfectly golden.
Spruce Up Your Corn Salsa
For a tasty spin on a Mexican classic, toss either fresh or frozen corn kernels in a metal bowl and lightly scald them with your torch. Then add some chopped red onion, jalapeño pepper, cilantro, and your homemade roasted red peppers along with a few shakes of salt and pepper. Just don't be surprised when your family reaches for seconds!
Decorate Desserts
Turn drab cupcakes into fancy shmancy replicas of the ones you spend your weeknights ogling over on Food Network. Lightly flame at frosting or burn up some brownie brittle. Either way, a fire-kissed creation will add rich color and smoky, delectable depth to all your favorite desserts.
Crème Brûlée…Of Course!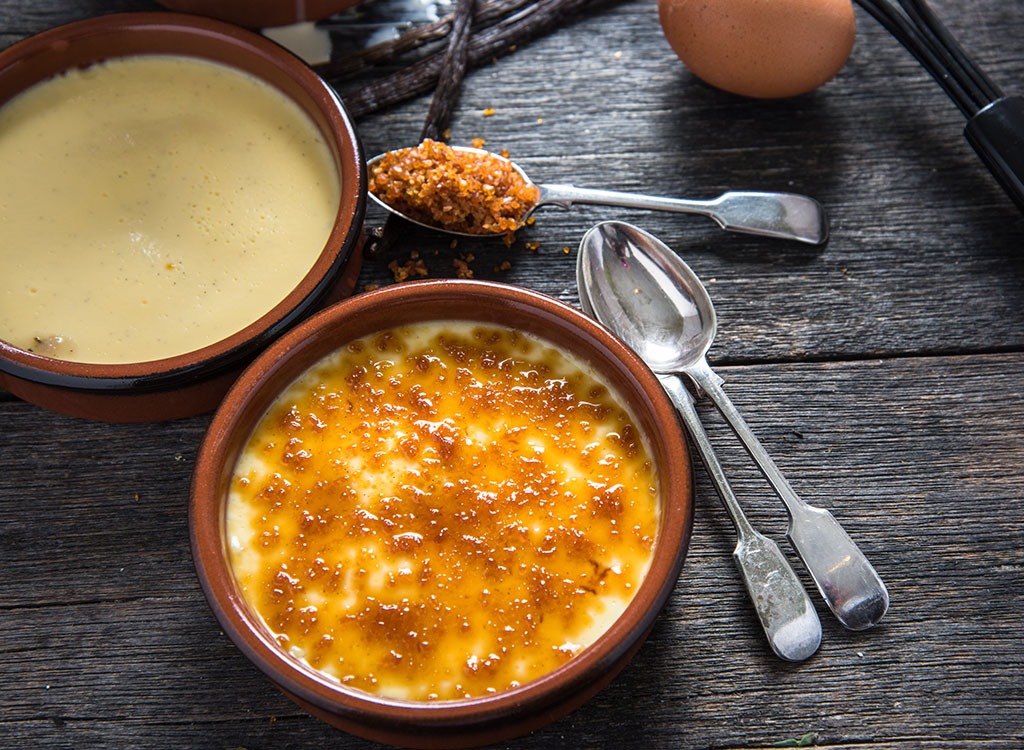 You really thought we'd skip this obvious one, huh? Whipping up a ramekin or two (or three) of this decadent custard heaven is a must when you're in possession of a handy kitchen torch. If your torch has you feeling a little extra experimental, opt for trying this creative twist on the French classic by Cooking Classy.
Fire Away!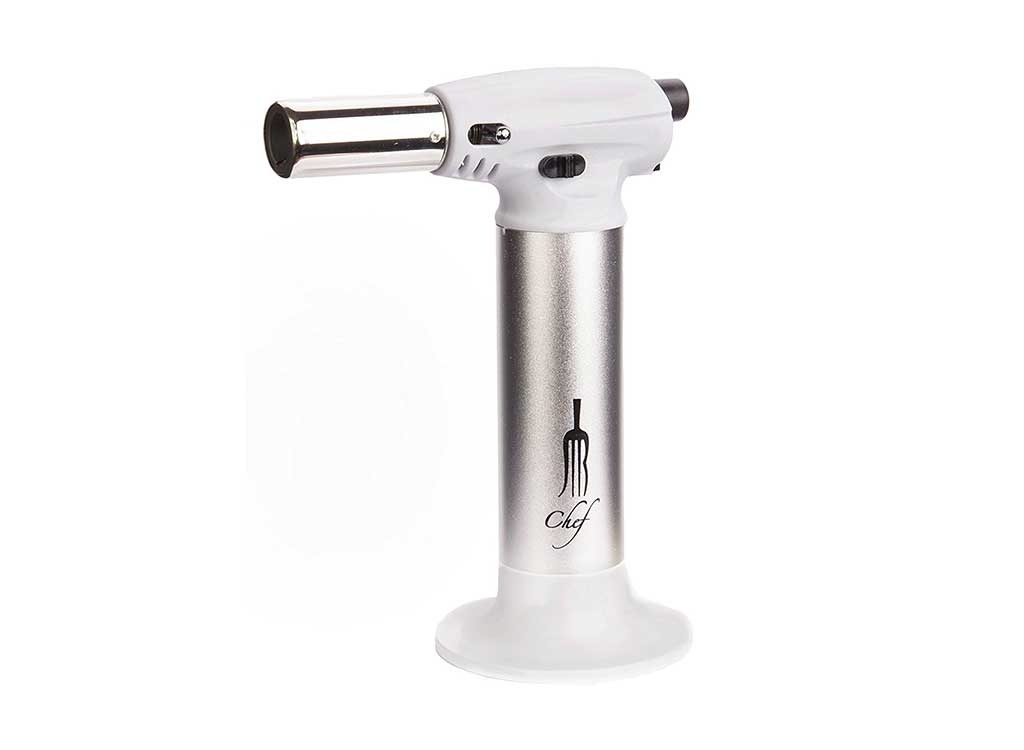 Did these ideas warm you up to the idea of throwing some flame at your food? If you don't already have one, food torches aren't pricey and we like this JB Chef one. It doesn't look like a scary home improvement tool, has great reviews and safety features, and it fits easily in your hand. Buy it on Amazon here!
April Benshosan
April is a born-and-raised Brooklynite who has a passion for all things health, wellness, and tastebud-related.
Read more about April