30 Best & Worst Foods for Your Brain
What you eat will either bolster your brainpower or diminish it.
Everyone knows that one person who seems to be laser sharp 24/7; it's like they don't miss a beat—ever. It's borderline annoying. But if we're being honest, we all secretly want to be more like them. Why? Because they tackle their to-do lists with ease and they're ridiculously successful. It's like they were somehow given more brainpower than the rest of us. And, in a way, they probably were. But not in a superhuman kind of way; sure, genes play a role, but they also fuel their brains for optimal results with the very best stuff mother nature has to offer — brain food. And more importantly, they stay away from the grocery garbage that gives them brain fog and slows their spinning wheel.
To boost your brainpower and nourish your noggin for a longer, more productive life, load up on our suggested brain foods below—and steer clear of the eats that fall on the "Not That!" side of the equation.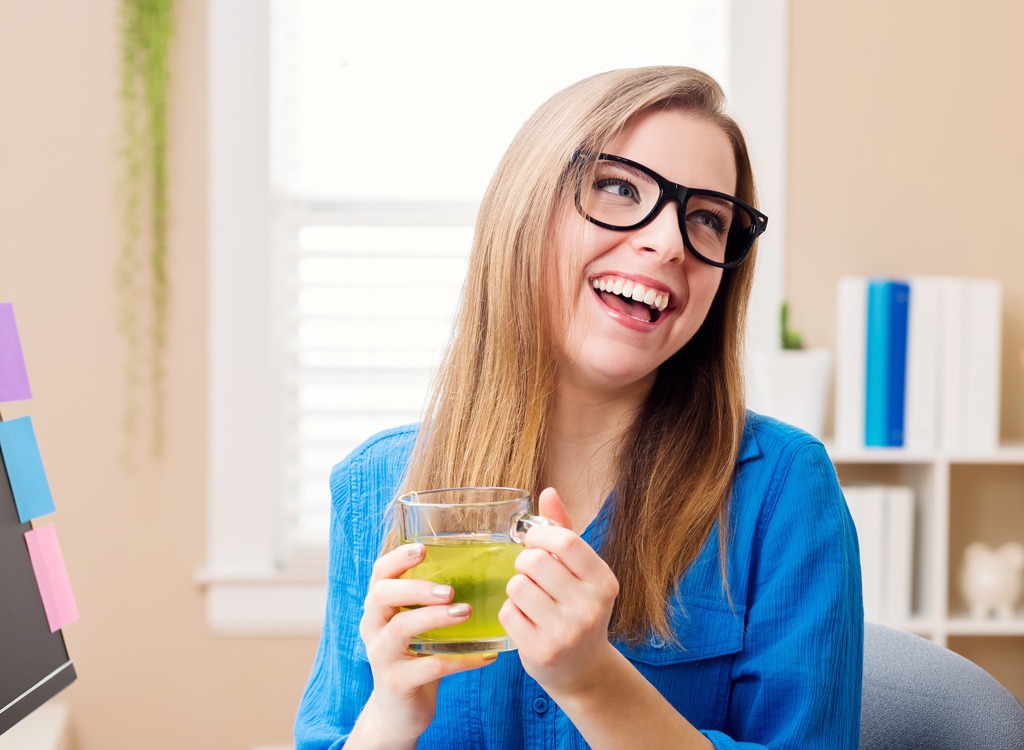 Add these tasty superfoods to your daily diet to keep your brain sharp, ward off brain fog and memory loss, and maintain a healthy brain well into your silver-fox years.
During the colder months, your circadian rhythm may be thrown off by the decrease of natural light. This might make it harder to sleep at night and to stay on top of your game at work during the day. Research shows that chamomile tea may not only bring on better sleep but can also improve your cognitive functioning during your waking hours, according to a study in BMC Complementary and Alternative Medicine.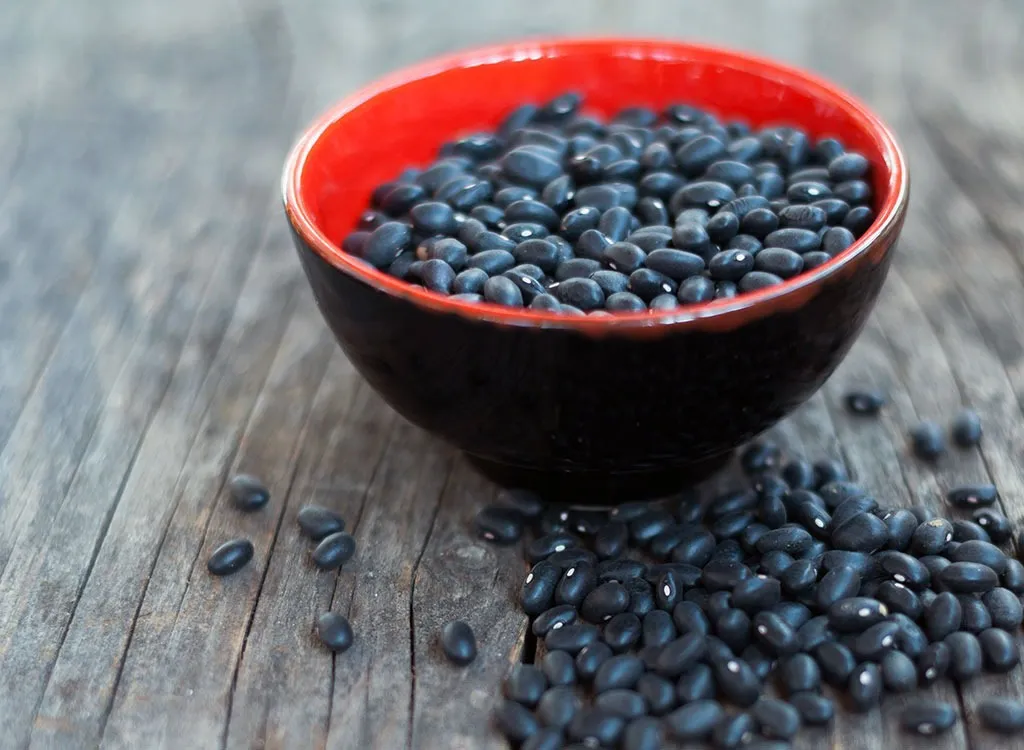 In addition to being great inexpensive sources of protein, black beans (and most beans, for that matter) contain a healthy dose of magnesium and folate. Scientists report in the journal Neuron that magnesium can improve cognitive function and memory. And, as the old rhyme says, beans are also good for your heart; a healthier blood flow means a healthier brain.
Older people who suffer from vitamin D deficiency show faster rates of cognitive decline than those with adequate vitamin D levels, according to new research from the University of California Davis Alzheimer's Disease Center and Rutgers University. The good news is that getting your daily dose of D is as easy as cracking open some eggs. Three large eggs—what you'd use to make a morning omelet—will provide 33 percent of the day's intake. Just make sure you eat the yolk—that's where all of the brain-protective nutrients are hiding out!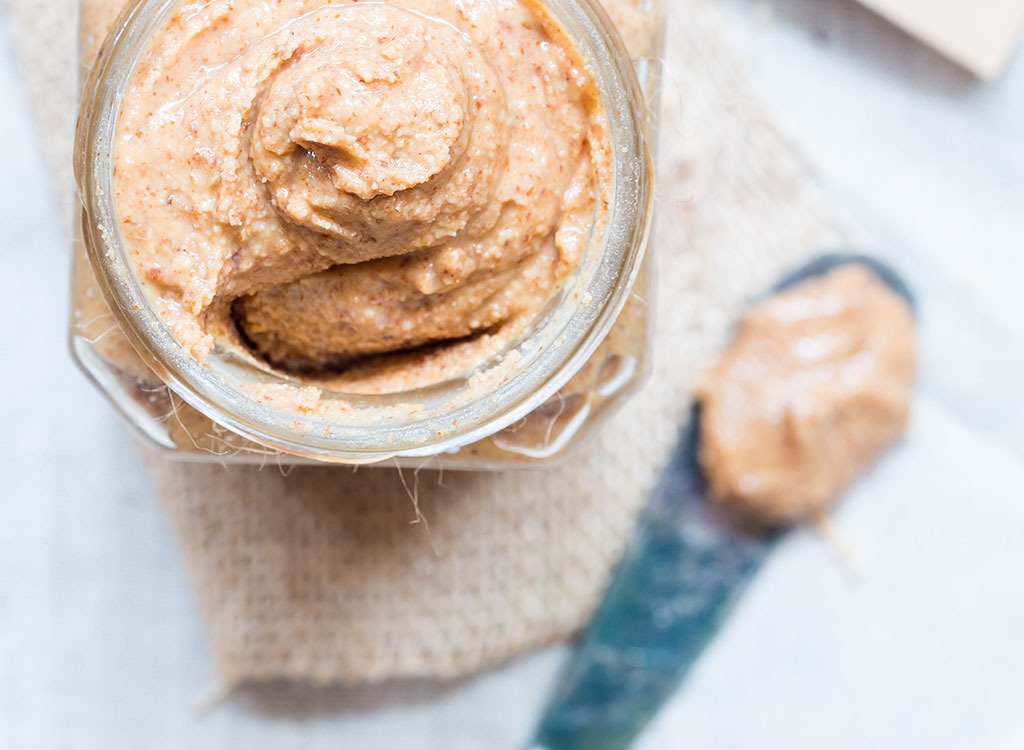 Swapping peanut butter for almond butter might better your chances of beating age-related memory loss. Almonds contain high concentrations of vitamin E (three times more than peanut butter), which has been shown to help reduce the risk of cognitive impairment. And some studies indicate the nutrient can also slow the decline caused by Alzheimer's disease. For a snack, spread a teaspoon of the creamy brain food over celery, or mix a spoonful into your morning oatmeal.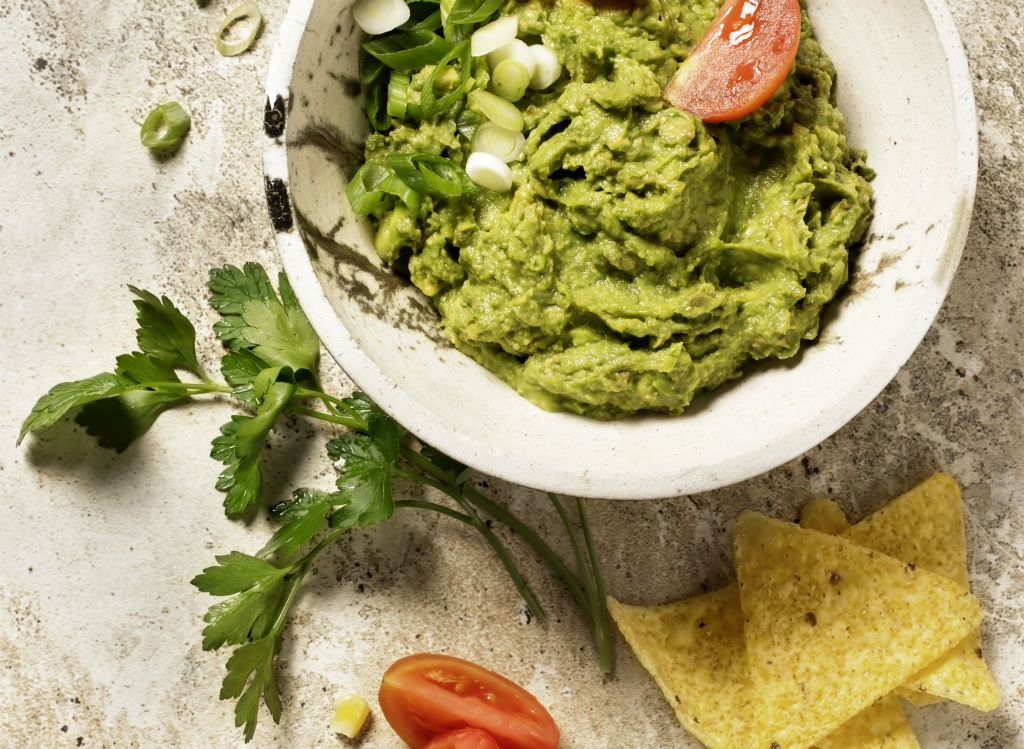 Carrying extra belly fat doesn't just strain your back and your health care deductible; it puts a burden on your brain as well. Just as belly fat helps cause the formation of plaque in your coronary arteries, it also clogs up the arteries feeding the brain—a contributing factor in the development of Alzheimer's. Ironically, the best way to fight fat is with fat. Avocados, for example, are packed with artery-scrubbing, hunger-dulling healthy fats. In fact, a study in Nutrition Journal found that participants who ate half a fresh avocado with lunch reported a 40 percent decreased desire to eat for hours afterward.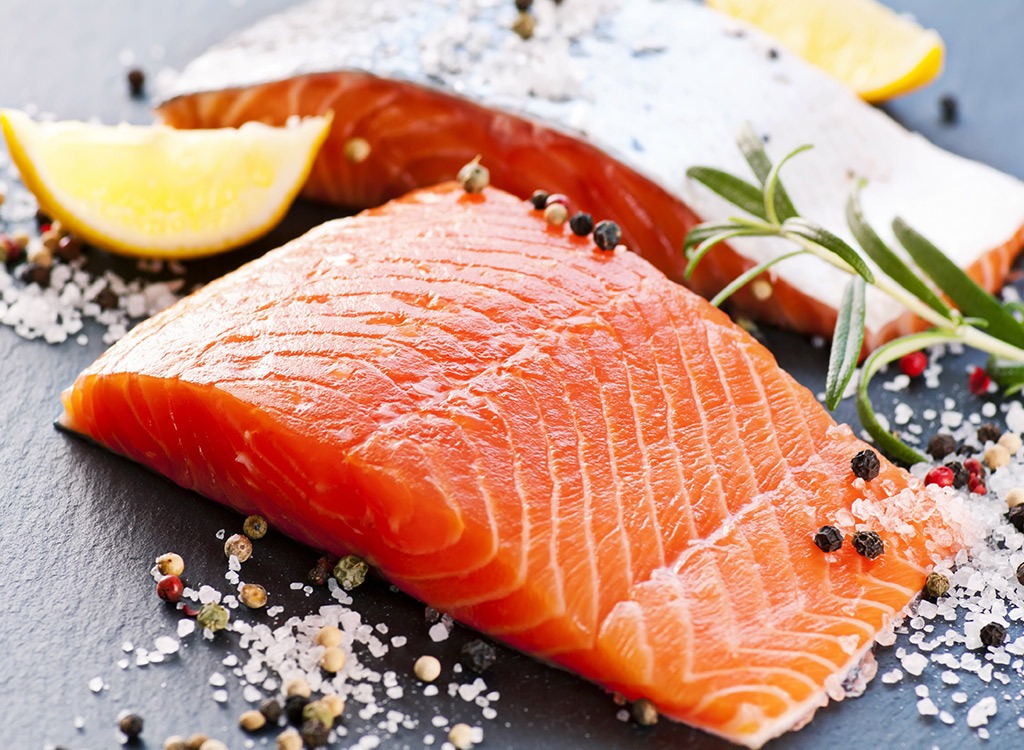 It might seem fishy, but DHA—a type of omega-3 fatty acid found in fattier fish like salmon and tuna—can improve memory and the time it takes to recall a memory. Researchers tested DHA supplements on a group of 176 adults who had low levels of omega-3s in their diets. (Most of us do, by the way.) Just 1.73 grams of omega-3s—about what you'd find in a serving of salmon—made a measurable difference.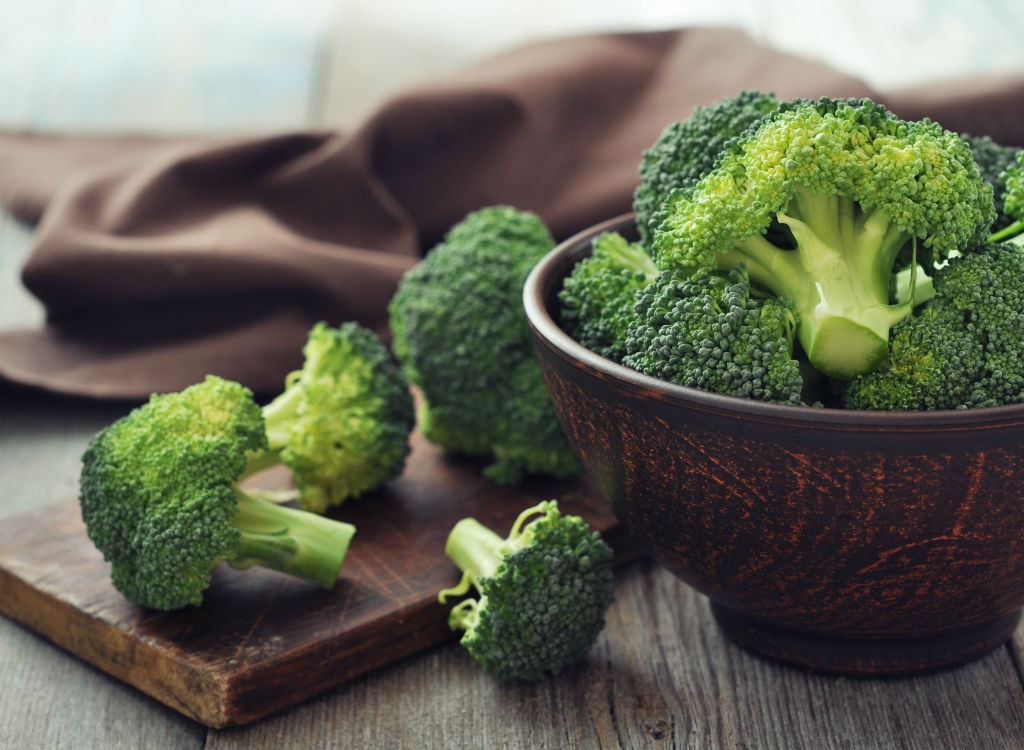 If you're constantly forgetting the name of someone you've just met, or if "We talked about this!" is a common conversation starter at your house, then broccoli (one of the best foods to eat for muscle definition) is your produce-aisle prescription. It is packed with vitamin K, which has been shown to improve verbal episodic memory, which is your ability to absorb and remember verbal instructions.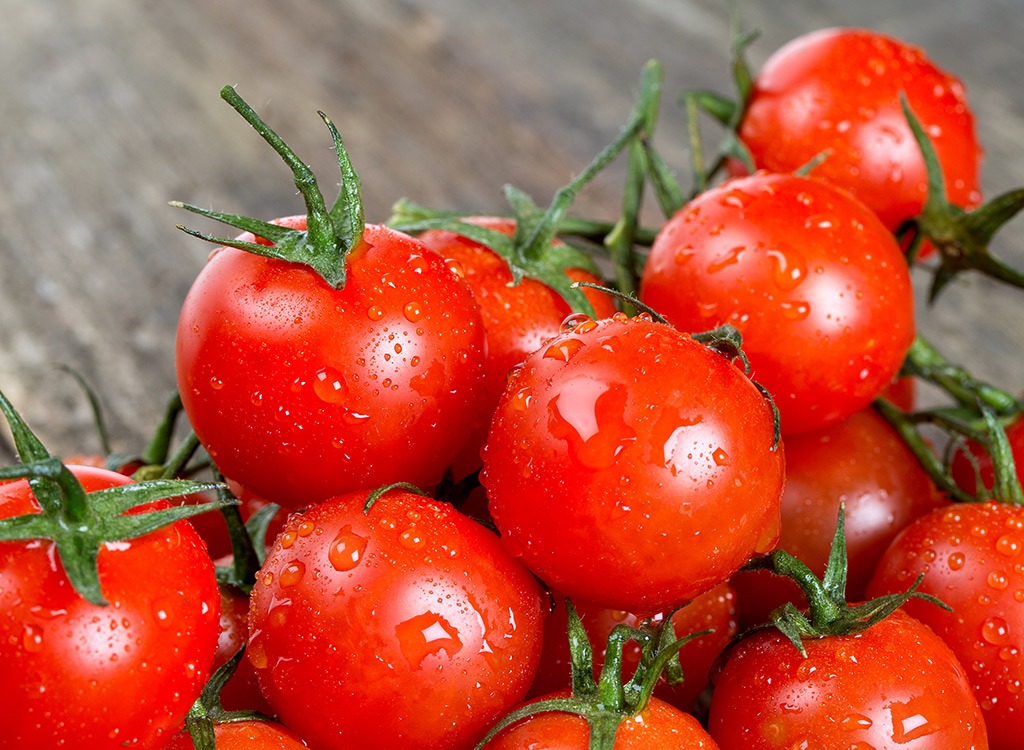 Bright red and orange vegetables are top sources of a type of nutrient called carotenoids, which seem to improve cognition and memory over longer periods of time. One of the most powerful of these nutrients is lycopene, which is found in high doses in the skin of tomatoes. Lycopene also protects you from depression-causing inflammation, so working it into your daily diet can also boost your mood. Why cherry tomatoes, specifically? Because lycopene is concentrated in the skin, the little red buttons carry more per volume than their beefsteak brethren.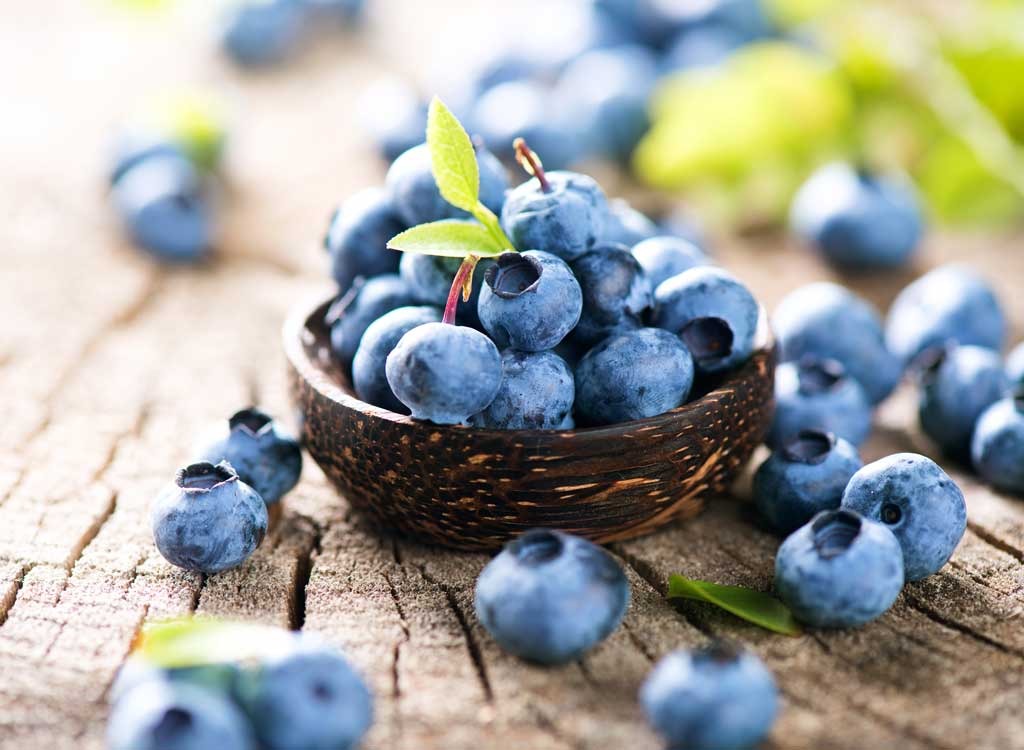 Ready to expand your horizons? The flavonoids in blueberries have been shown to improve spatial memory in rats. Their antioxidants help lessen inflammation, which can cause longer-term problems for the brain and its memory function, so sprinkle them over your oatmeal and stock up on frozen bags for smoothie making in the winter!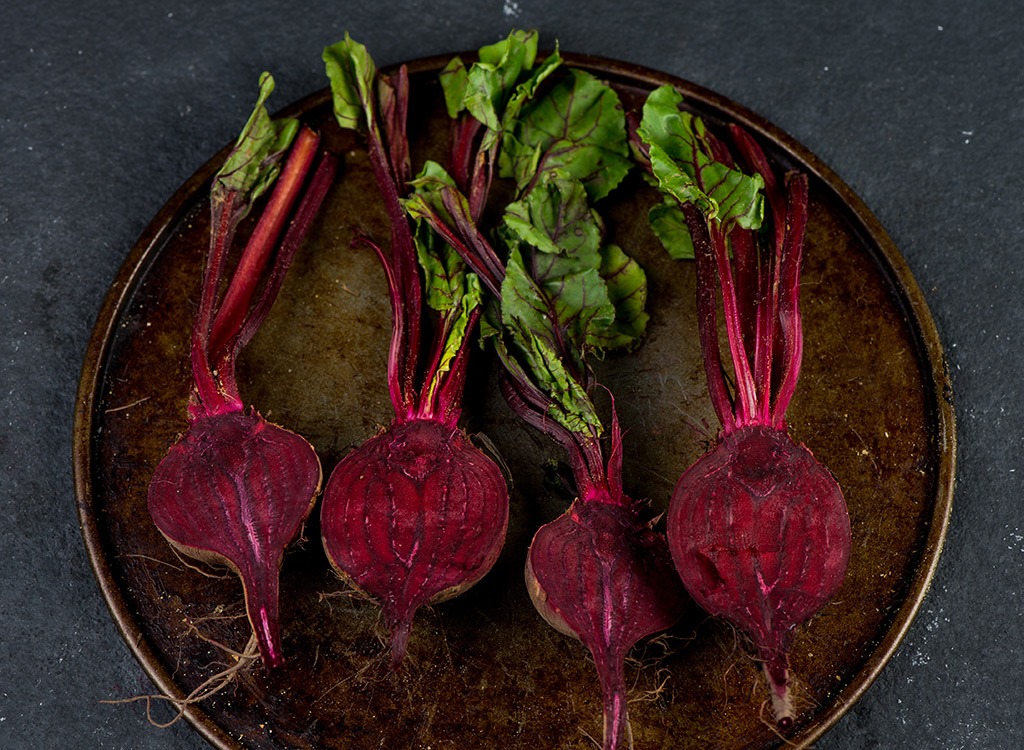 It's hard to beat the amazing beet. Beets contains betaine (sounds about right…), which supports serotonin (a mood stabilizer) production in the brain. Beets also have a potent dose of folic acid in them, which stabilizes emotional and mental health.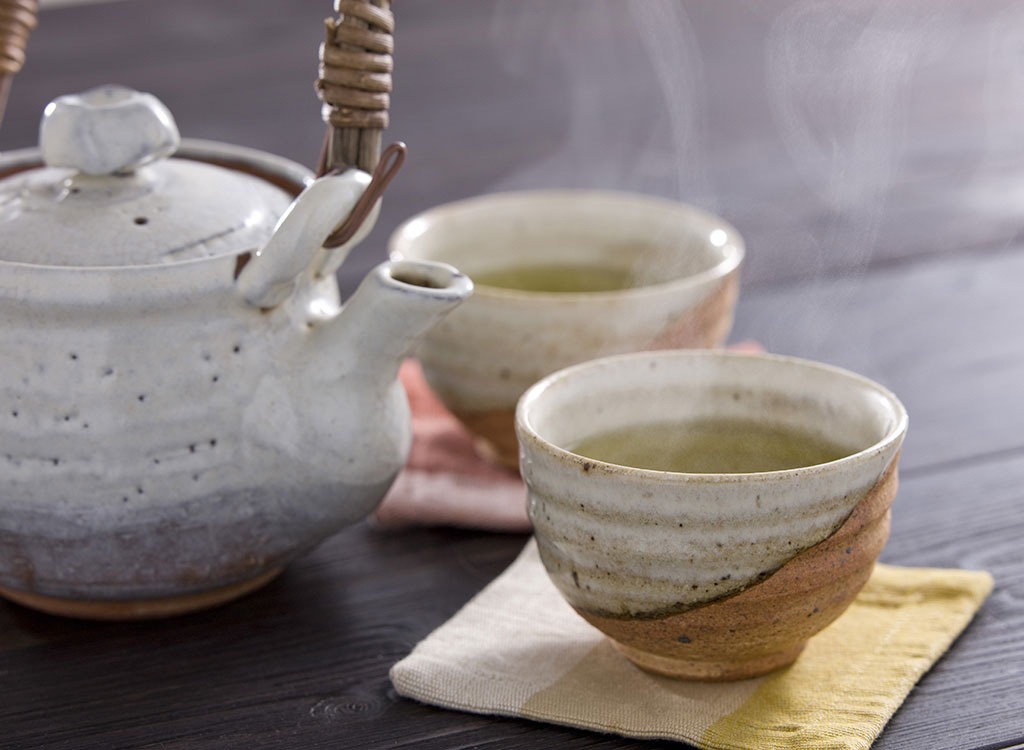 Drink up. One study published in the journal Psychopharmacology evaluated 12 volunteers; some drank a drank a beverage containing green tea extract while others drank a placebo beverage and then underwent functional magnetic resonance imaging. The study found that those who drank green tea extract had increased cognitive functioning. Researchers concluded that green tea may be helpful in treating cognitive impairments, such as psychiatric disorders.
Walnuts are one of the top nuts for brain health, due to their large concentration of omega-3 fatty acids. A study published by The Journal of Nutrition, Health & Aging found that walnut consumption can actually boost mempry and cognitive function in adults ranging from ages 20 to 59. According to the study, individuals who had a daily serving of walnuts scored higher on cognitive tests than those who did not.
This spice, often added in Indian dishes, is a great addition for a flavorful kick to your meals and a boost of brain power. Research conducted by Annals of Indian Academy of Neurology found that turmeric can actually help prevent and alleviate symptoms of Alzheimer's disease and dementia, as well as assist in the treatment of traumatic brain injury. It's such a brain-friendly food due to its anti-inflammatory effects on the body.
6254a4d1642c605c54bf1cab17d50f1e
Coconut oil is still a controversial cooking oil due do its concentration of saturated fat. But in addition to being good for beauty treatments, it can also boost brain power. According to a study published by BBA Clinical, coconut oil has a high concentration of medium-chain triglycerides, which break down as ketones that are used as fuel for brain cells.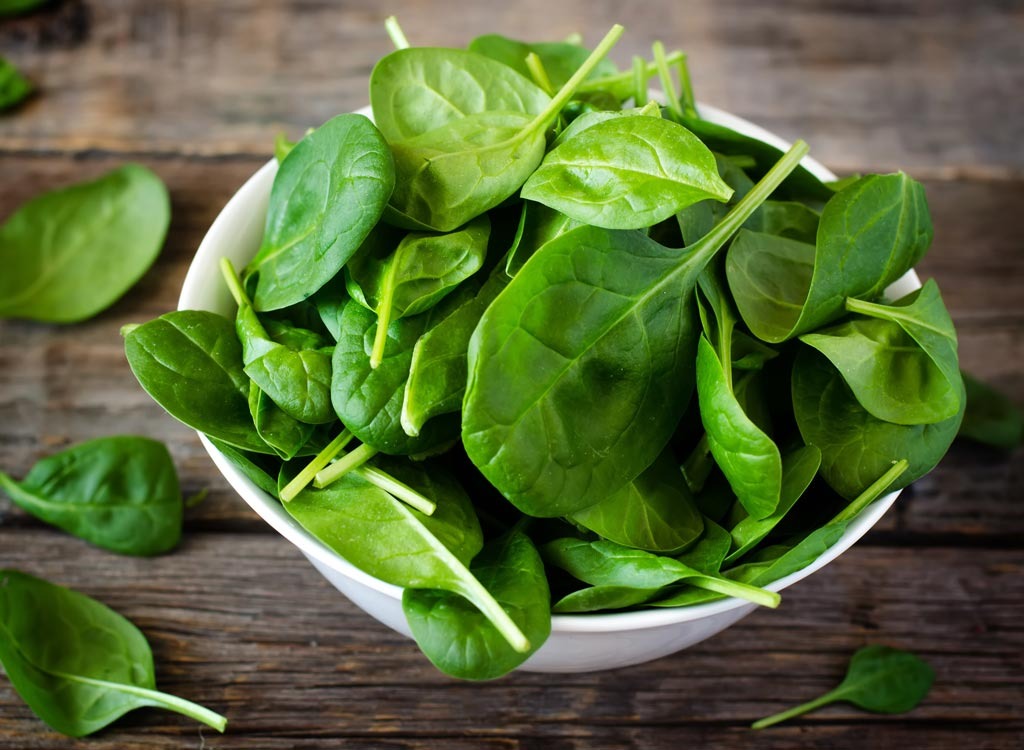 Spinach is not only a tasty addition to your next dinnertime meal, it's also packed with vitamin K, a brain-fueling nutrient found in most dark leafy greens. A study by the Federation of American Societies for Experimental Biology, eating a serving of vitamin K-rich leafy greens daily can help slow down cognitive and memory decline in adults.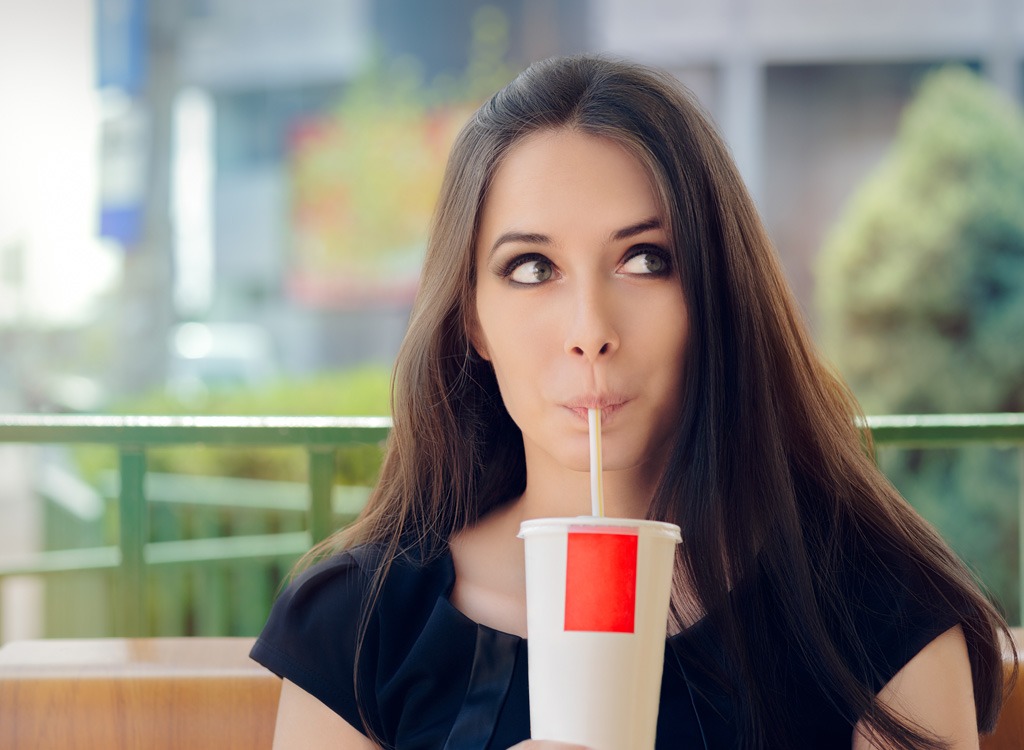 It's not just bad reality television that's draining your brain. There are a number of foods that can contribute to overall mental decline—seriously; it's scary stuff! To help you protect your delicate dendrites and keep your brain young and sharp for life, banish these dumb and dumber foods from your diet ASAP!
A University of Montreal study found that mice who had been fed diets with high levels of those very nutrients displayed withdrawal symptoms and were more sensitive to stressful situations after they were put on a healthier diet. Although trans fats have been taken out of many store-bought products, trace amounts in the form of partially hydrogenated oil can still be found in some packaged baked good. Commercial muffins are also spiked with waist-widening soybean oil, high fructose corn syrup and trans fats, an ingredient that's been shown to decrease brainpower and zap memory. And we don't think we need to tell you that eating muffins will probably give you a muffin top, too. A typical blueberry muffin carries nearly 400 calories and a third of the day's fat. Yikes!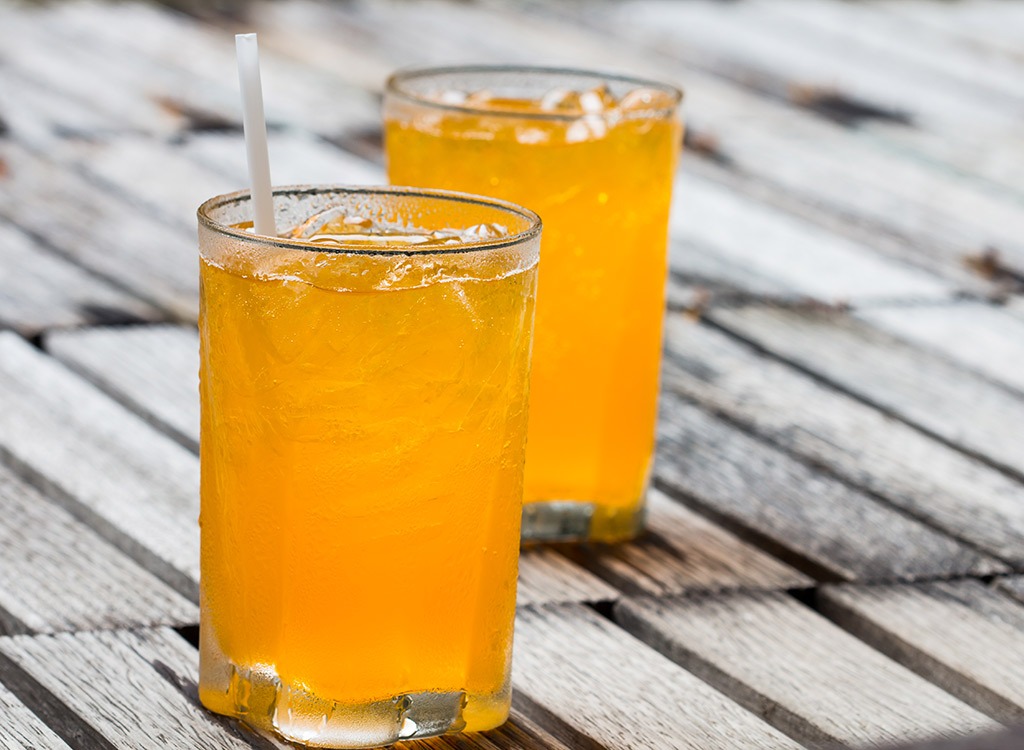 Europe and Japan have already banned the toxic flame retardant brominated vegetable oil (BVO) from their bubbly beverages, but it's still going strong in certain North American soda products (specifically, the citrus-flavored ones like Sun Drop, Mountain Dew, and Crush Grapefruit). Originally created to make plastics flame-retardant, BVO has since been used to keep the flavoring in fruity fizzy beverages from separating from the rest of the drink. While small levels of BVO aren't harmful on their own, it can build up in our systems and eventually cause memory loss and nerve disorders. Eek! And diet sodas are just as scary. An animal study published in European Review for Medical and Pharmacological Sciences found that aspartame, the artificial sweetener commonly used in sugar-free drinks, can have a negative effect on memory, making it harder for you to focus on writing that presentation for work. While it may not have the sweet taste you're looking for, trading in your cola for some seltzer or a glass of detox water.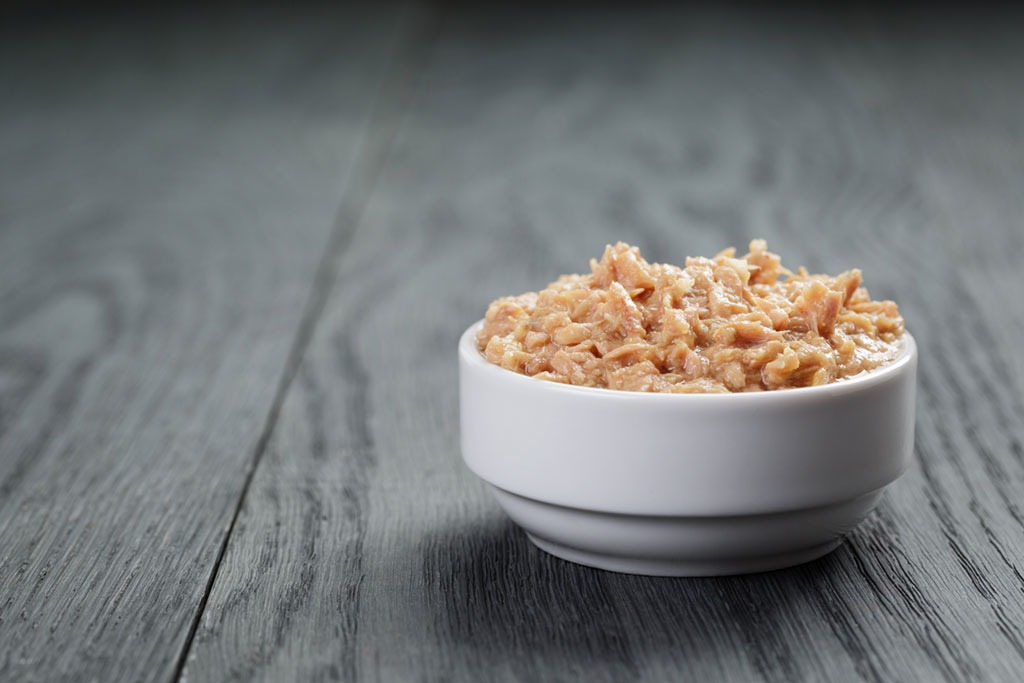 The American Heart Association recommends eating fatty fish like tuna at least twice a week. Stick to their recommendation and you'll be doing your heart and brain a favor. But put it on the menu too often, however, and you could do more harm than good. Why? Bigeye, ahi, albacore and yellowfin tuna are all high in mercury, and consuming too much of the heavy metal can cause cognitive decline. To stay safe, incorporate other types of fish into your diet like anchovies, wild salmon, or trout, which boast many of the same brain-boosting benefits but don't carry the risk of excess mercury exposure.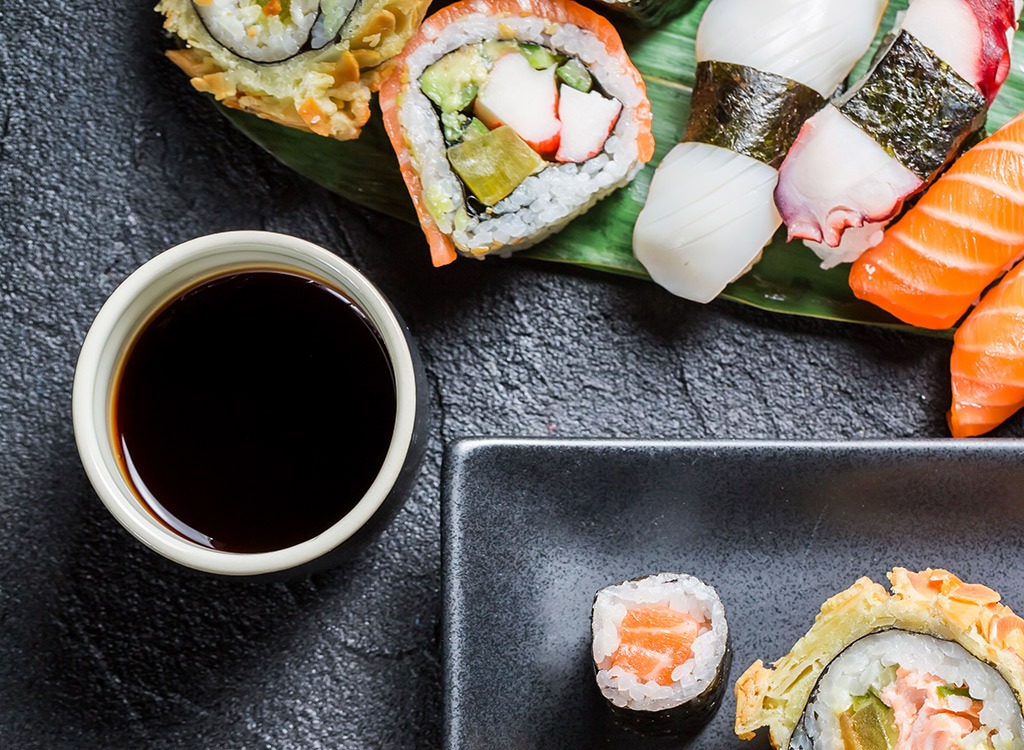 Using a little bit of soy on your sushi may not seem like a big deal, but one tablespoon of the stuff has nearly 40 percent of the day's recommended salt intake! What's salty food got to with a foggy brain? A lot, actually. According to a Hypertension journal study, hypertension, often brought on by eating too many salt and sodium-packed foods like soy sauce, can restrict blood to the brain and negatively impair focus, organizational skills and memory. High salt intake can also cause electrolyte imbalance and mild dehydration, which can make it difficult to keep your head in the game. Next time you order sushi, opt for low-sodium soy sauce or eel sauce (which tastes a lot like teriyaki) and keep the serving size small. Making this simple swap can cut your sodium intake in half, keeping your focus laser-sharp.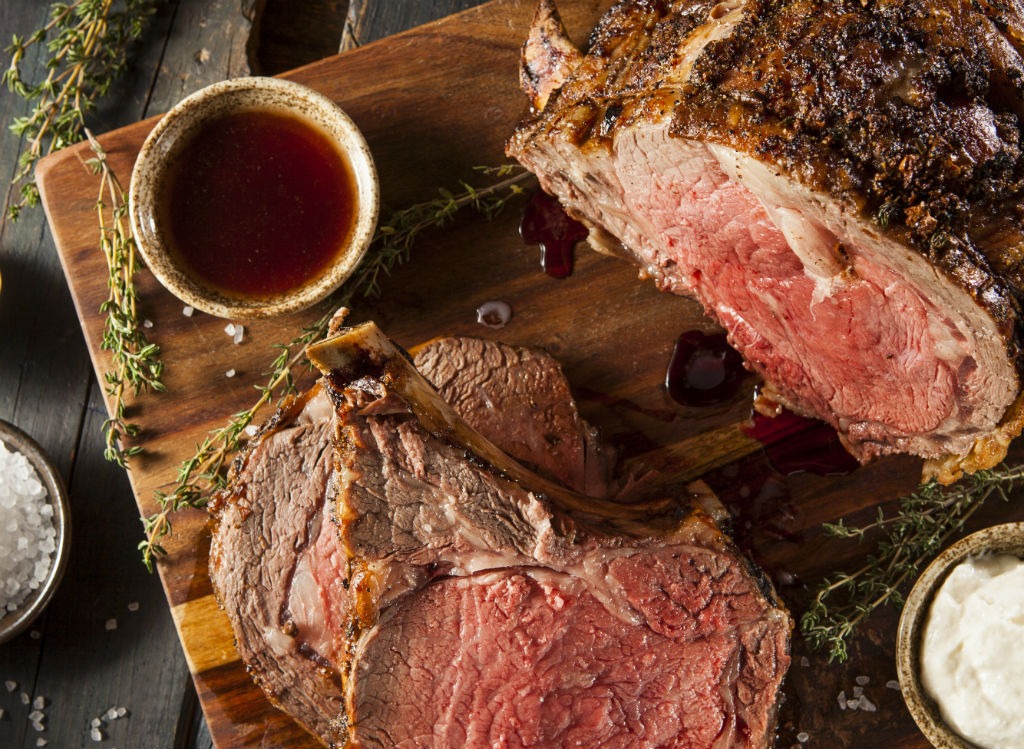 Rib-eye steak (aka rib roast, prime rib), is the crème de la crème of steaks. It's also the fattiest, carrying 26 grams of the nutrient in a 6-ounce serving and 12 grams of saturated fat. Not only is that hard on your heart, a Physiology & Behavior study found that consuming saturated fats is associated with the development of Alzheimer's Disease and can negatively impact cognitive function, too.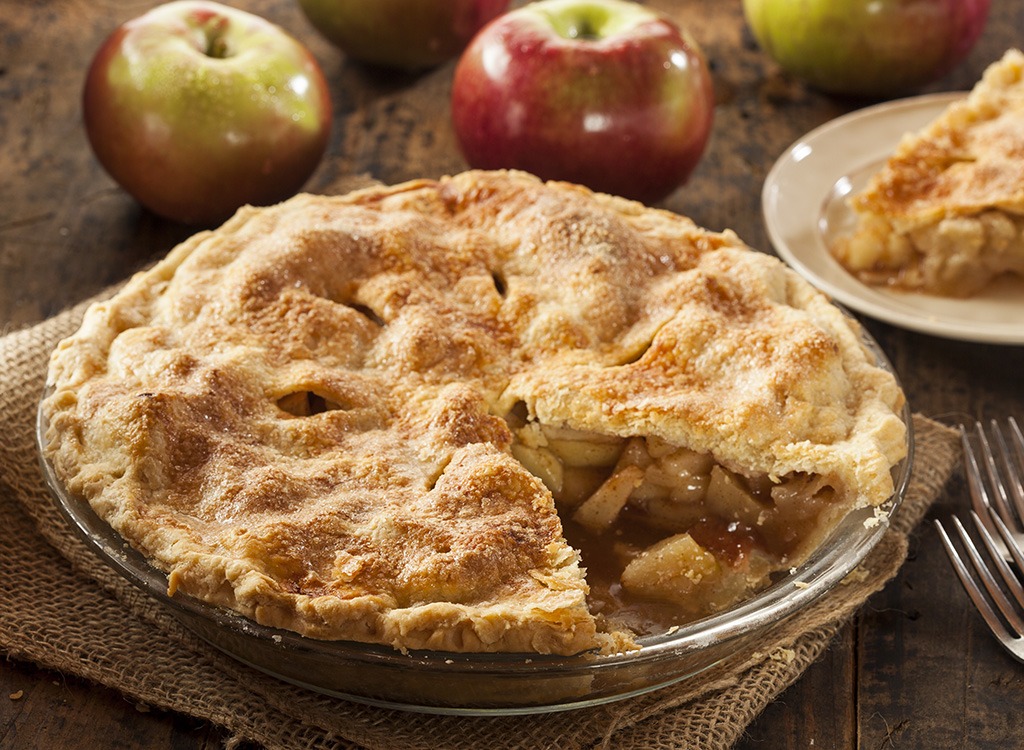 If you have to pick just one ingredient only stay away from, make it partially hydrogenated oil. Not only is it one of the many things that make you fatter, it can cause serious brain drain, too. According to a study by the American Academy of Neurology, consuming high levels of trans-fats (aka partially hydrogenated oil) can diminish cognitive abilities and may actually cause brain shrinkage later in life. With more than an entire day's worth of the scary nutrient per slice, Marie Callendar's Lattice Apple Pie is one of the trans-fat-packed foods in the supermarket.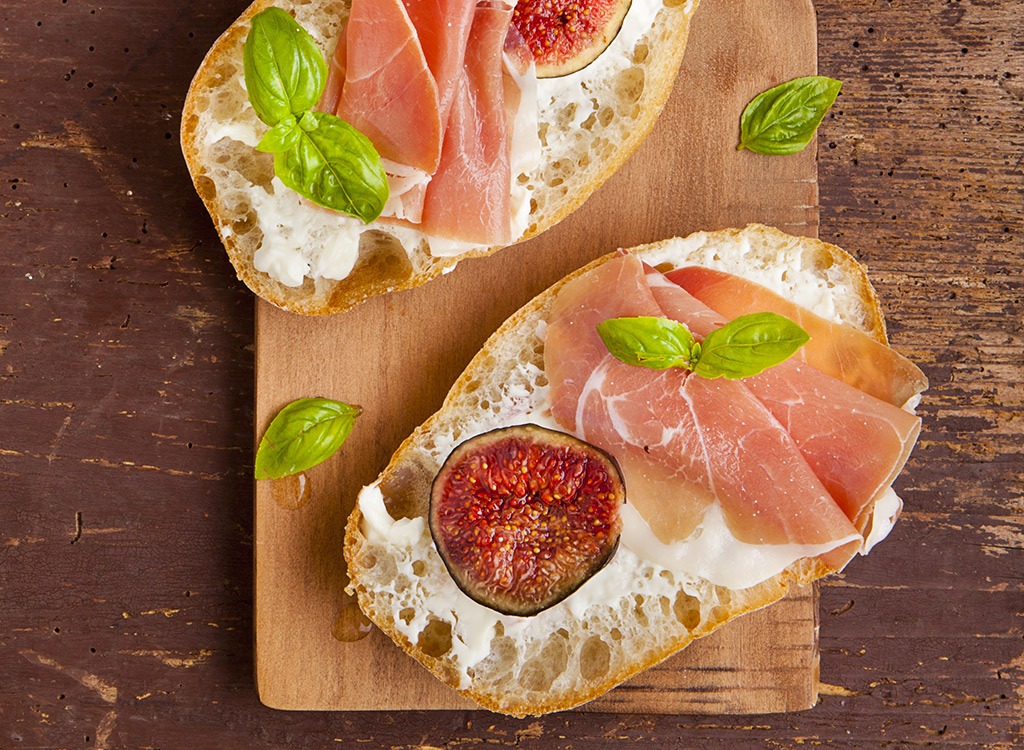 While we won't deny that we're pretty big fans of prosciutto wrapped melon, eating cured meats like prosciutto, bacon, capicola and pastrami too often can make your brain foggy. When you eat salt and protein-rich foods, the body has to use more water to flush out the naturally-occurring nitrogen found in proteins and excess salt. This leaves less water in the body to keep you hydrated, upping the odds you'll become dehydrated—and, according to a Military Medicine study, dehydration can diminish cognitive function. (Read: It will zap your focus.) To keep distraction (and excess calories) away, don't make salty meats your lunchtime go-to, and if you decide to indulge, be sure to drink a few extra glasses of H20.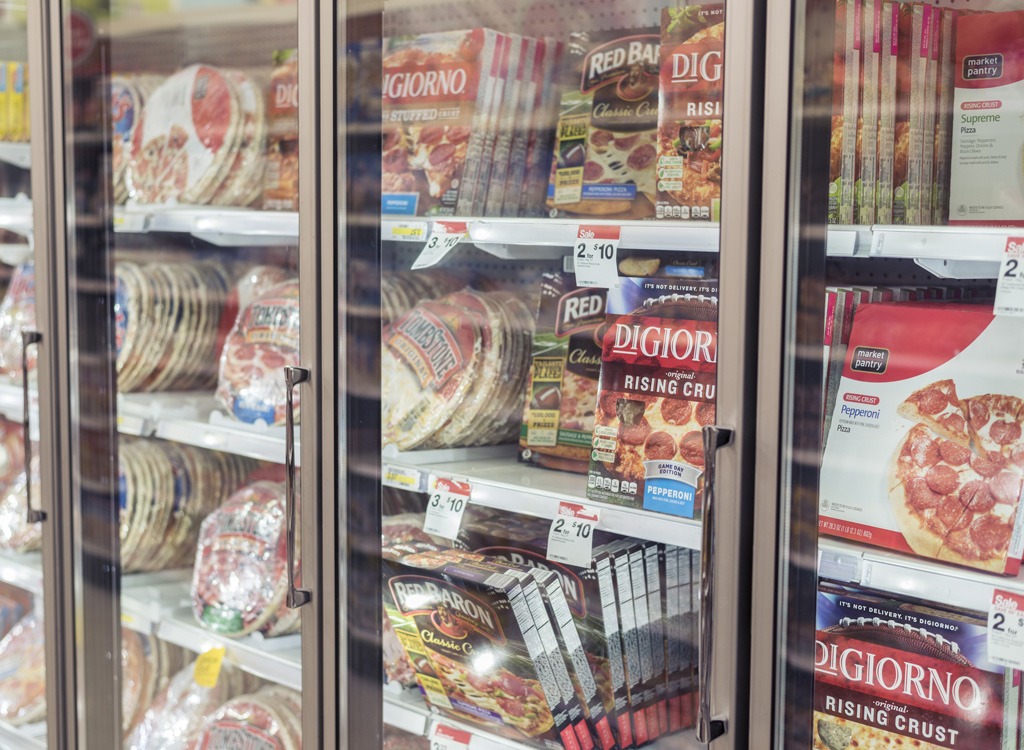 Foods that are high in fat can cause fatigue, making your brain feel far less sharp, according to finding published in the journal Nutrients. While chips, ice cream, and cookies are all bad fat-offenders, some frozen pizzas serve 40 percent, or 24 grams, of the day's fat in a single serving! If you want to keep a frozen pie in the house choose Peas of Mind Cheese (5 g fat) or Kashi Stone-Fired Thin Crust Pizza Mushroom Trio & Spinach (9 g fat).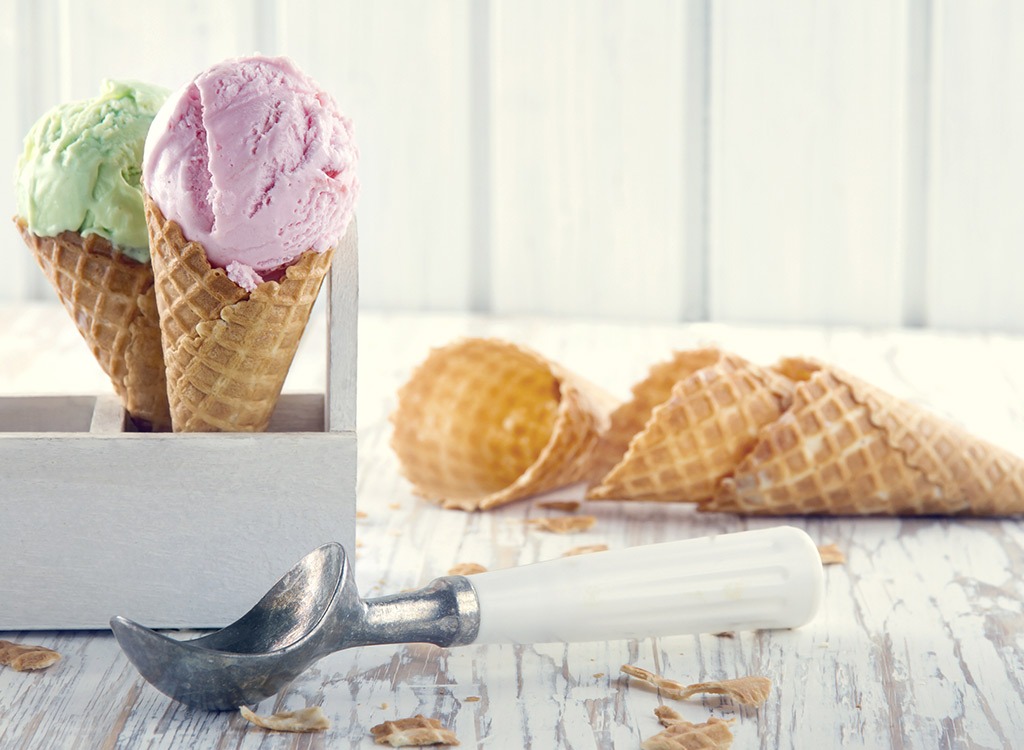 If you've ever treated yourself to a cup of ice cream in an attempt to beat the 3 p.m. slump, you likely caused more harm than good—and not just to your waistline. A half cup of Haagen Dazs vanilla ice cream has 10 grams of artery-clogging saturated fat and 19 grams of sugar (!), and multiple studies have found that saturated fat and sugar-rich diets can diminish cognitive skills and verbal memory. In lieu of the ice cream, opt for Greek yogurt with some blueberries or strawberries. Both fruits have been associated with slower rates of cognitive decline and can help keep your brain in tip-top shape.
One of the worst things you can eat for your brain is fried food, such as french fries. According to a study by JAMA Neurology, artery-clogging fried foods can actually increase risk of Alzheimer's disease and a decline in cognitive function. Researchers blamed these brain-slowing properties on the concentration of cholesterol in fried foods.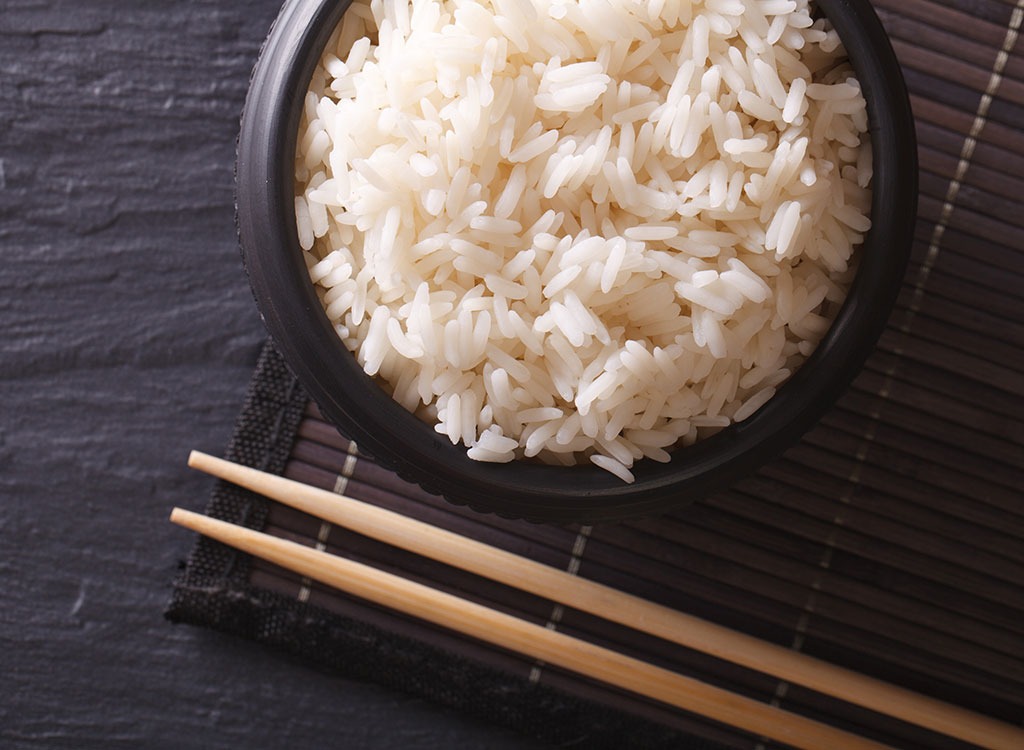 Certain high-carb foods, like white rice and other bleached grain products, have been proven to have a negative effect on your mental health. A study published by The American Journal of Clinical Nutrition found that foods with a high glycemic index can increase your risk of depression in post-menopausal women. The study also showed that women who ate more lactose, fiber, non-juice fruit, and vegetables had a significant decrease in symptoms of depression.
You may want to put your morning glass of orange juice away: store-bought fruit juices tend to have high amounts of sugar, which is not good for your brain. A study published in Neuroscience showed that high-sugar diets can lead to a significant decline in cognitive function, altering long and short-term memory. Researchers believe the sugar disrupts healthy gut bacteria in the microbiome, which in turn has an effect on cognitive function.
You've heard the old wives' tale that alcohol kills brain cells. And while that anecdote may seem dramatic, it's not that much of an exaggeration. A study published in The BMJ found that even moderate drinking, which they defined as about 6-9 drinks a week, can damage the brain, including hippocampal atrophy. Although there are no official guidelines for alcohol consumption in the US, this study prompted the UK to release recommendations of no more than 14 units, or about 6 drinks, per week.
Donuts are basically a combination of two of the most dangerous substances for your brain: sugar and saturated fat. One medium-sized glazed doughnut can have just over 12 grams of sugar and 7 grams of saturated fat, two major players in decreasing cognitive function. For a healthier a.m. meal, check out one of these healthy breakfast ideas.