16 Olympic Gold Medalists Reveal The Foods They Won't Eat
Going for the gold means making some sacrifices in your diet!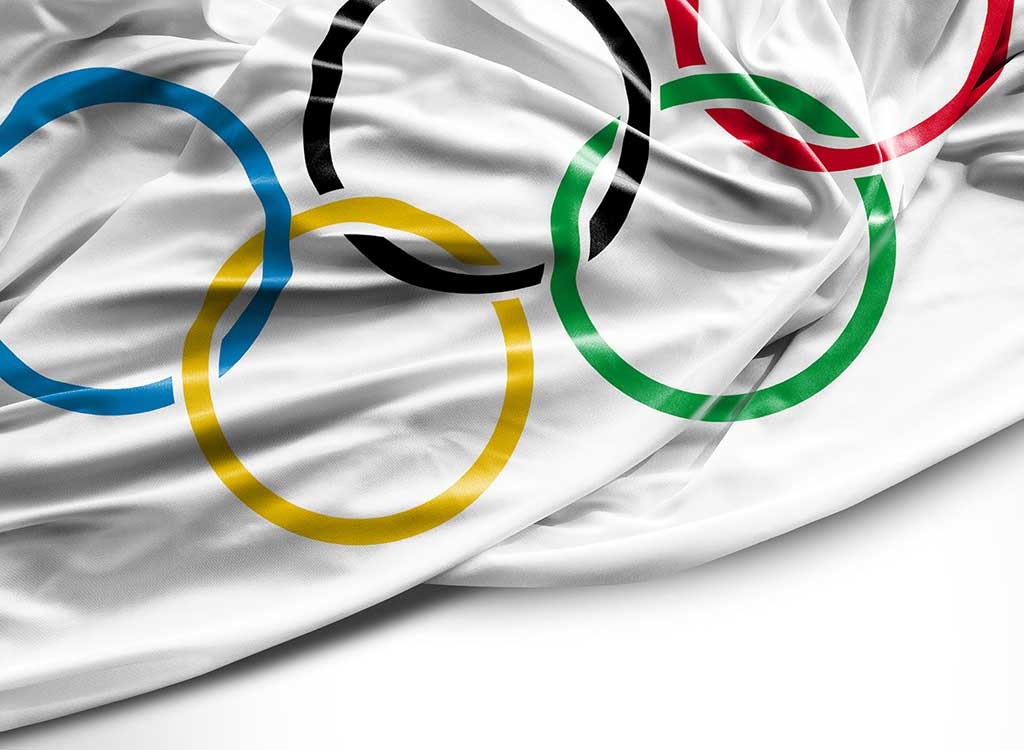 With the Summer Olympics in Rio finally here, we're about to be awed by the strength, power, and pure discipline of some of the most impressive athletes in Olympic history. These 16 superstars of the past and present don't just have the honor of hanging a gold medal around their neck in common—they also all follow carefully curated diets designed for peak performance levels—and have a variety of foods they would never touch when it comes to going for the gold! Read on to find out the sacrifices they made (or still make!) to stay clear, focused, healthy and strong. And then discover the 18 Foods Diet Experts Eat Every Single Day!
Carli Lloyd, US Women's Soccer Team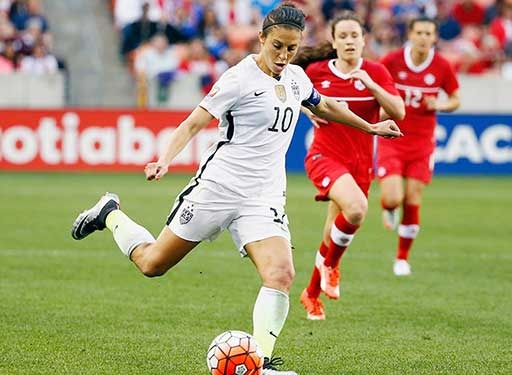 Desserts
The midfielder, who proudly has two gold medals and will be heading to Rio in the hopes of adding a third to her collection, is all about moderation. She told Delish.com that "a healthy diet gives you a healthy body and this is what helps fuels me on the soccer field." She only has dessert once in a blue moon and really sticks to healthier fare like oatmeal, fish, and edamame to snack on. So, her favorite cupcakes are usually off the menu—especially while training.
DON'T MISS: 50 Overnight Oats for Weight Loss
Ashton Eaton, Track and Field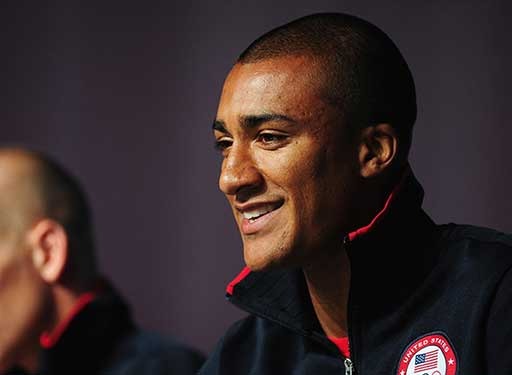 Processed, High-Sugar Foods
Eaton tells Eat This, Not That! that there isn't really a specific food that he tries to avoid because the healthy eating habits he's adopted for most of his adult life have helped him to not really crave bad foods. "But as a general guideline, I try to avoid highly refined foods that are high in sugar," he says. "I just don't feel well eating poorly. My energy drops and I get frustrated, I don't sleep as well, and don't think as clearly. Eating natural foods and organic as much as possible helps me recover from training and have a constant energy level." One thing he does love is Chobani Greek yogurt —something his now-wife introduced to him when they were in college. "I swap in Chobani in place of sour cream and dressings—I use a dollop on a baked potato and make a creamy Greek yogurt lemon zest salad dressing." For more genius yogurt combos, check out these 15 Savory Ideas for Greek Yogurt.
Phil Dalhausser, Beach Volleyball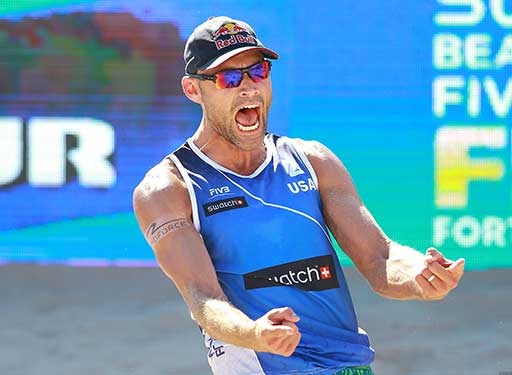 6254a4d1642c605c54bf1cab17d50f1e
Empty-Carb Breakfasts
Dalhausser will be back in Rio to go for another gold—and with his strict diet comes the fact that he will never eat a crappy breakfast filled with empty calories. Instead, he has a power protein shake made from his personal recipe of coconut milk, goji berries, cacao powder, flax seed, acai berries, raspberries, blackberries, blueberries, spinach, and kale.
Heather O'Reilly, US Women's Soccer Team
Salt
The secret to the US Women's Soccer Team's success may just be their strict diet of fruits, veggies, a little meat, and good carbs. But the one thing O'Reilly refuses to touch? "Desserts and salty stuff!" she admits of her strong willpower. Speaking of good carbs, though, check out these 25 Best Carbs to Uncover Your Abs!
Kelly Rulon, Water Polo
Tacos and Pizza
Rulon ate lots of veggies and protein before she took home the gold in London in 2012. But to make that dream come true, she said "tacos and good Italian pizza" were off the menu!
Esther Lofgren, Rower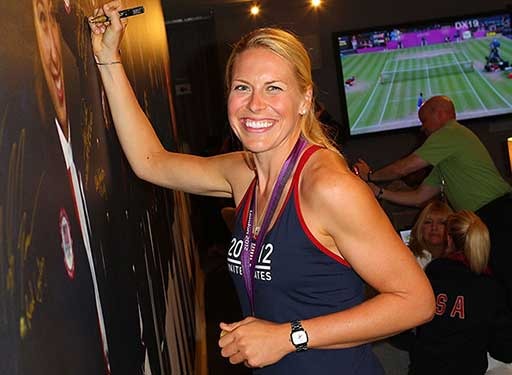 Gluten
"I love delicious things as much as the next person," Lofgren told The Huffington Post. "But eating to boost my performance as a rower has made me very attuned to what my body responds well to and what slows it down—and that helps me continue to make good choices." And for the athlete to achieve her goals and keep her body in peak performance, she also avoids gluten. In fact, she claims that eating things like pizza or beer gives her a "gluten hangover." Well, Esther, we have a list that you'll appreciate: The 20 Popular Gluten-Free Granolas—Ranked!
Kerri Walsh Jennings, Beach Volleyball
Refined Sugar
Kerri Walsh Jennings is back in Rio for her fourth Olympics—and to go for her fourth gold medal. Her food philosophy is, "the greener the better" which means she really watches her intake of refined sugars. "I try to pay attention, and it definitely makes a difference in my blood sugar levels," she told The Huffington Post.
Aly Raisman, Gymnast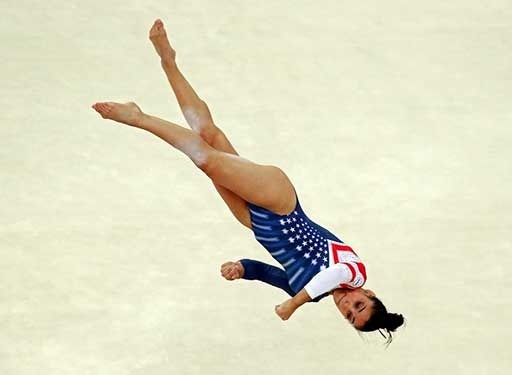 White Bread
After winning gold medals in the team and floor competitions in the 2012 Summer Games in London, Raisman is back to do it again in Rio. And what does her winning diet look like? "I have a lot of chicken and fish. My favorite food is sushi and salmon, so I eat a lot of that," she told Cosmopolitan. "I try to stay away from white bread or processed things. I have a lot of fruit, too."
If you're noticing a pattern here—refined, high-sugar products are on most elite athletes' no-fly list—it's because sugar is straight-up toxic for your body. Even worse, it's a little too easily found at every turn. You'll be shocked by these 23 Restaurant Foods With Crazy-High Amounts of Sugar.
Jessica Hardy, Swimming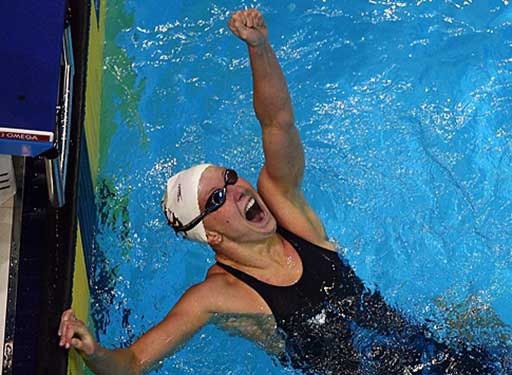 Chocolate Chip Cookies
When it comes to cheat foods, the now-retired Hardy tries her best to avoid her number one indulgence—chocolate chip cookies. Instead, she keeps dark chocolate squares at home and tries to have one of those instead when the craving strikes. If you're like Hardy, make sure you always reach for chocolate with at least 70% cacao!
LaShawn Merritt, Track and Field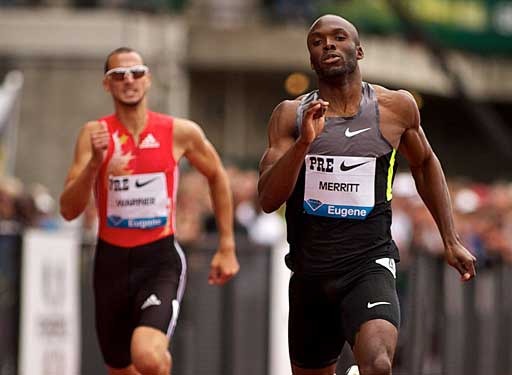 Sweets
What is Merritt, a 400-meter specialist and two-time gold medalist, doing to get ready for the games in Rio? He's doing everything he can to avoid his cheat foods—chocolate chip cookies and Boston Baked Beans candy-coated peanuts. Instead, he tries to reach for Quest Bars and fruit like bananas, blueberries, and apples for his snacks.
Jordan Burroughs, Wrestling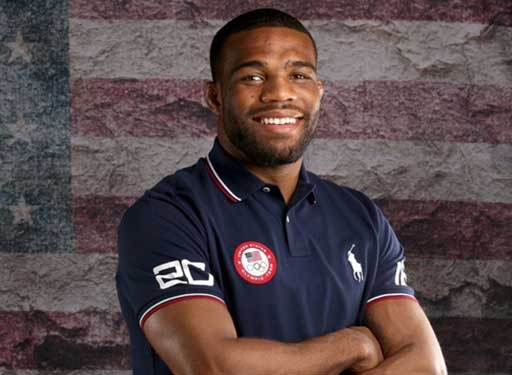 Donuts
So, here's what Burroughs will eat as he prepares for Rio: smoothies, fresh squeezed juice and protein with veggies. What he won't dig into? Donuts—unless he's wearing another gold medal around his neck. "You can't have [donuts] unless you're coming off of a victory," he told USA Today. "You can't have donuts unless you're the champ. Only winners eat donuts."
Nicole Barnhart, US Women's Soccer Team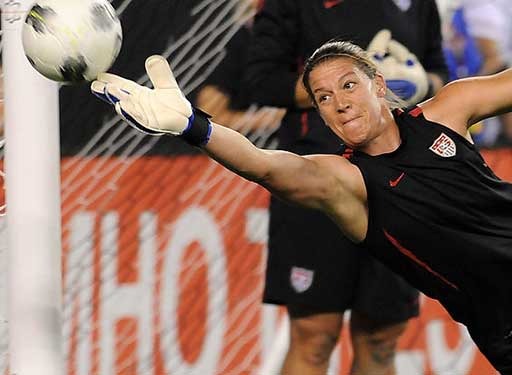 Junk Food
While the two-time gold medalist keeps a fairly clean diet overall, it's pretty easy because she doesn't actually like junk food! Yes, it's true! "The way I eat, in general, doesn't really change too much whether I'm in training or not," she told Epicurious. "I don't like sweets or chocolate, so I don't have to worry about eating any of that stuff ever, and I'm really not a big greasy-food eater, either." If you want to be a clean eater, too, then don't miss our Ultimate Guide to Eating Clean!
David Boudia, Diving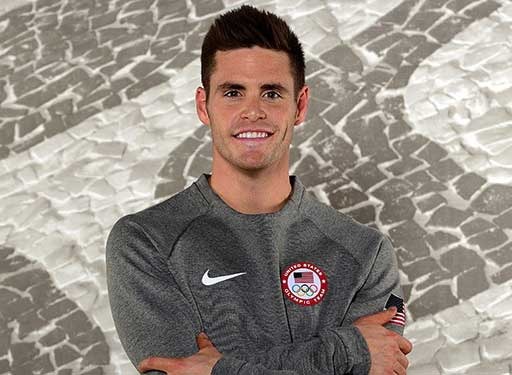 A Big Lunch
After winning the gold medal in the 2012 games in London, Boudia is back to do it again in Rio. While training, he eats as few as 1,800 calories a day because he's not burning the calories in the pool—he's mainly burning them climbing up about 50 stairs. "I walk up, dive, walk up, dive—maybe 80 times a practice," he says. So what does that mean he never eats? He never eats one lunch—because he has three small servings that consist of apple slices with peanut butter (lunch one), turkey slices rolled with cheese (lunch two) and carrots and hummus (lunch three)!
Michael Phelps, Swimming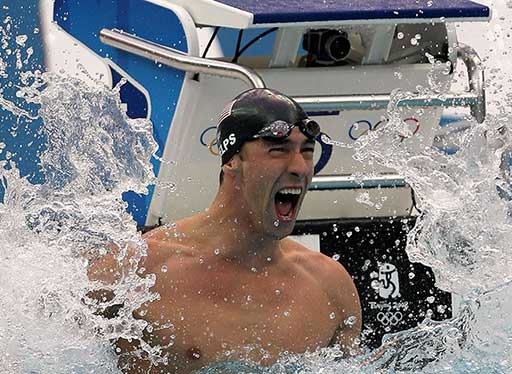 Alcohol
One of the most famous Olympic superstars, known for winning the most gold medals at a single Olympic games (that would be eight during the 2008 Games in Beijing) is also known for keeping a 12,000-calorie-a-day diet. Today, as he gears up for Rio, he's not eating quite as many calories; he admitted during a Facebook live chat "I just really eat what I need." But the one thing that is completely off his diet for good is alcohol—something he officially said buh-bye to after a stint in rehab following a DUI arrest in 2014.
Ryan Lochte, Swimming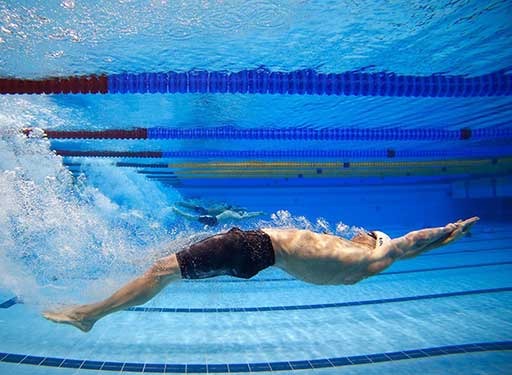 Starbursts
For six days a week, the bad boy of swimming (heading back to Rio to do it all again) won't touch pizza, chicken wings, and a Mountain Dew. But on Fridays? He goes to town! "I've been in training for 22 years and it's my cheat day. I've been doing it since I was 9-years-old. I've only missed it six times," he confessed recently. And you better believe he is looking forward to popping some yellow Starbursts soon. "I have a weakness: Yellow Starbursts, and I haven't had one in about two months," Lochte says.
Nastia Liukin, Gymnastics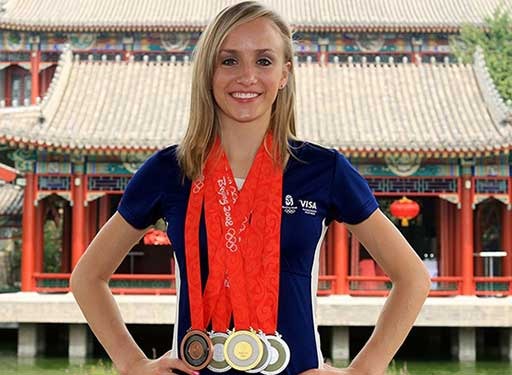 Packaged Products
The five-time medalist is now a gymnastics commentator alongside the very pros who used to analyze her performances—but her diet is still that of a champion. You won't see her eating things that are "processed and that comes in packages." But, Liukin is realistic about how she goes about that plan. "I try to stay away from multi-processed foods but, at the same time, I think to deprive yourself of something that you really want is the worst thing because then you just want it even more," she told Eating Well. "So if you want a cookie, then you should have a cookie. But don't go and have five cookies at once." If you feel like that's a little easier said than done, then don't miss these 18 Easy Ways to Control Your Portion Sizes!