George Clooney Is Living His Best Life at 61 and These Are His Secrets
The actor is ultra-fit and eats tasty home-cooked meals.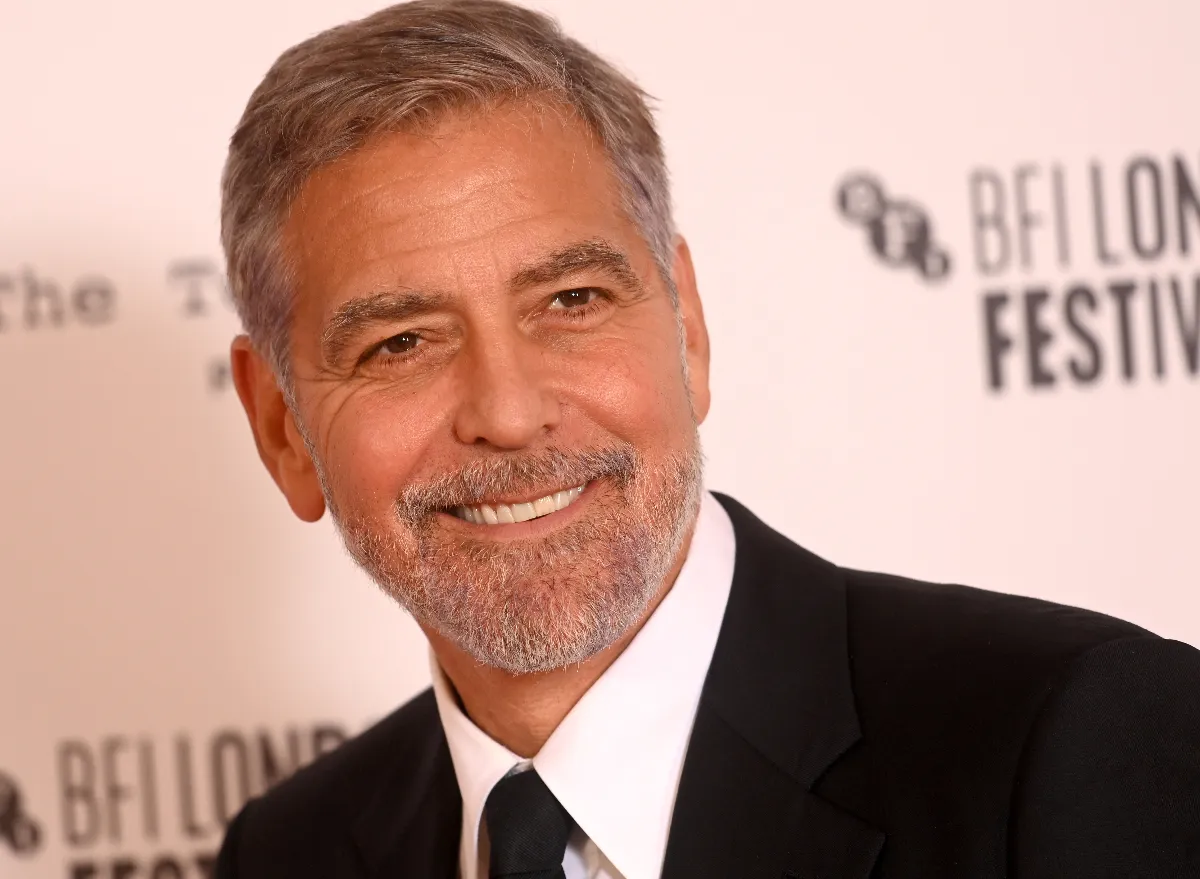 Take one look at George Clooney's life, and it's clear he's doing many things right. In fact, the actor, filmmaker, twice dubbed "Sexiest Man Alive" by PEOPLE, and family man admits he has much to be thankful for. "Every single day of my life, I just feel lucky. Lucky in my career. Lucky enough to have found the perfect partner. Sometimes in life it doesn't happen on your schedule, but you find the person that you were always supposed to be with," Clooney shares with The Hollywood Reporter. Read on to learn more about how George Clooney is living his absolute best life at 61 years old.
He plays tennis and does Bikram yoga.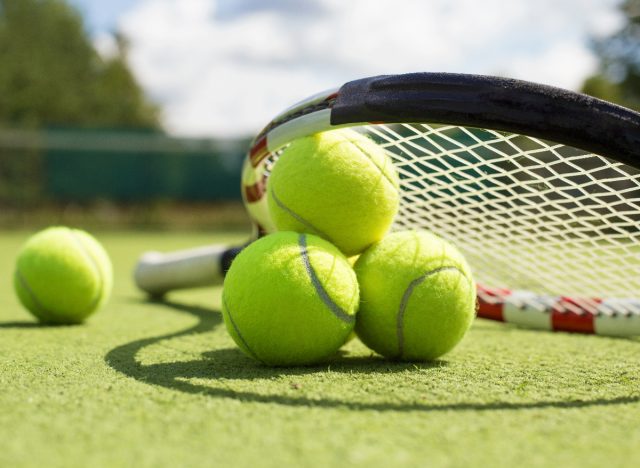 How does the 61-year-old actor stay so fit? Well, he's a fan of Bikram yoga (which is performed in a heated space to rid your body of toxins) and plays tennis. As a matter of fact, the celeb makes a sweet date out of it and has been spotted heading to the courts in Laglio, Italy, holding Amal Clooney's hand.6254a4d1642c605c54bf1cab17d50f1e
The star also played basketball for quite some time before switching over to tennis, revealing in 2020, "I stopped hooping three years ago. I was having dinner with President Obama, who I used to play with, and he said he'd stopped playing ball a couple of years ago. It's nuts because I'd always said… I was 55, and I'd say, 'I'm going to be playing until I'm 80!' I played like a 25-year-old. But it was one last, like, roll my ankle, get my tooth chipped, get my eye socket cracked with an elbow, and I was like, 'You know? I've had enough. I'll play tennis, and just switch it up'" (via CinemaBlend).
Related: Healthy Habits Daniel Craig Follows at 54 To Stay in the Best Shape
He eats delicious homecooked meals.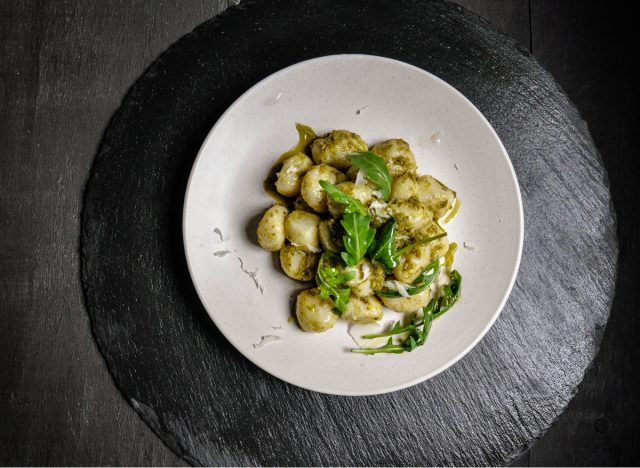 As far as family dinners are concerned, the Clooneys eat extremely well, thanks to their talented personal chef from Lake Como, Italy, Viviana Frizzi. The Clooneys enjoy pizza nights on a weekly basis, and Frizzi reveals, "George and Amal's favorite pizza is a margherita with rocket salad" (via PEOPLE). Yum! Frizzi knows how to make a mean homemade gnocchi dish with pesto sauce "that would make you cry," according to George Clooney, in addition to sushi, risottos, Lebanese dishes, and Indian cuisine.
Related: The Healthy Habits of Harrison Ford Make Indiana Jones Look Great at 80
He "didn't know how un-full" his life was, and then he met Amal, which changed everything.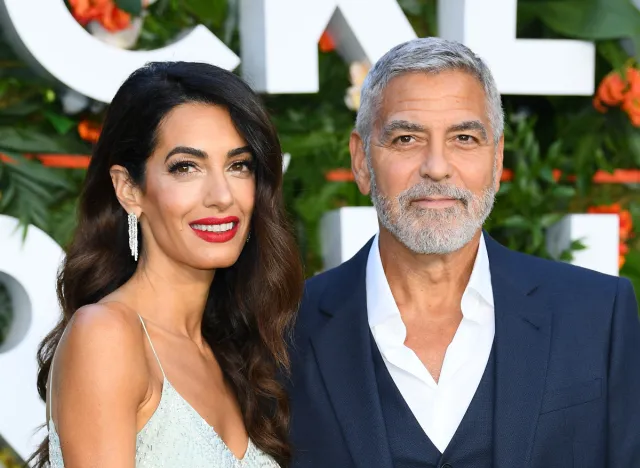 Until George Clooney embraced family life, the actor revealed he "didn't know how un-full" his life was, reminiscing with GQ, "I was like, 'I'm never getting married. I'm not gonna have kids. I'm gonna work, I've got great friends, my life is full, I'm doing well.'" Then he met Amal, and that changed everything. His realization? "I was like, 'Oh, actually, this has been a huge empty space.'"
He reveals to CBS, "I knew fairly quickly that I wanted to spend the rest of my life with Amal." And just like that, George Clooney, once one of the world's most eligible bachelors, has been married to Amal for eight years.
The Clooneys maintain strong family values and know how to have fun.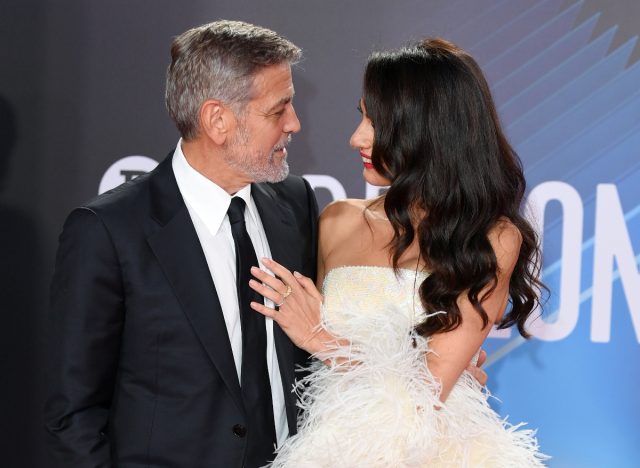 George and Amal Clooney maintain wonderful family values. The power couple enjoys eating dinner together and gabbing endlessly. They cherish spending time raising their adorable twins, Ella and Alexander. As George Clooney explains via Today, "They're good kids. They're happy kids. They laugh a lot. They do pranks already. Put peanut butter on their shoes, so that it looks like poo-poo on their shoes and stuff, and they think that's funny." The actor boasts, "They already can—you know, do all their ABCs in Italian and in English and I can't do that in English," adding, "I just have to clean the barf off of my tux. It used to be my barf but now it's the twins' barf." Okay George Clooney, let's get one thing straight. Everyone agrees that you can totally rock a tux—with or without the barf.
It's pretty evident George Clooney is just as lovable and fun off-screen spending time with his family as one would imagine. A typical morning in the Clooney household? Well, George Clooney describes a movie-worthy scene (via Mirror), but it's actually a typical day in the life making memories in the Clooney family. "There's nothing more fun than sitting there in the morning with my kids singing in Italian and us making breakfast for them. I picked right when I picked Amal. It's just the two of us having dinner together every night and we never run out of conversation. We couldn't be happier with our lives and we couldn't feel luckier."
Could we love this actor and family anymore? More importantly, are we invited for breakfast? (Asking for a friend, of course!)
Alexa Mellardo
Alexa is the Mind + Body Deputy Editor of Eat This, Not That!, overseeing the M+B channel and delivering compelling fitness, wellness, and self-care topics to readers.
Read more about Alexa