Is Green Giant Cauliflower Gnocchi Worth the Hype? See Here to Find Out
Cauliflower is everywhere, from pizza crust to gnocchi.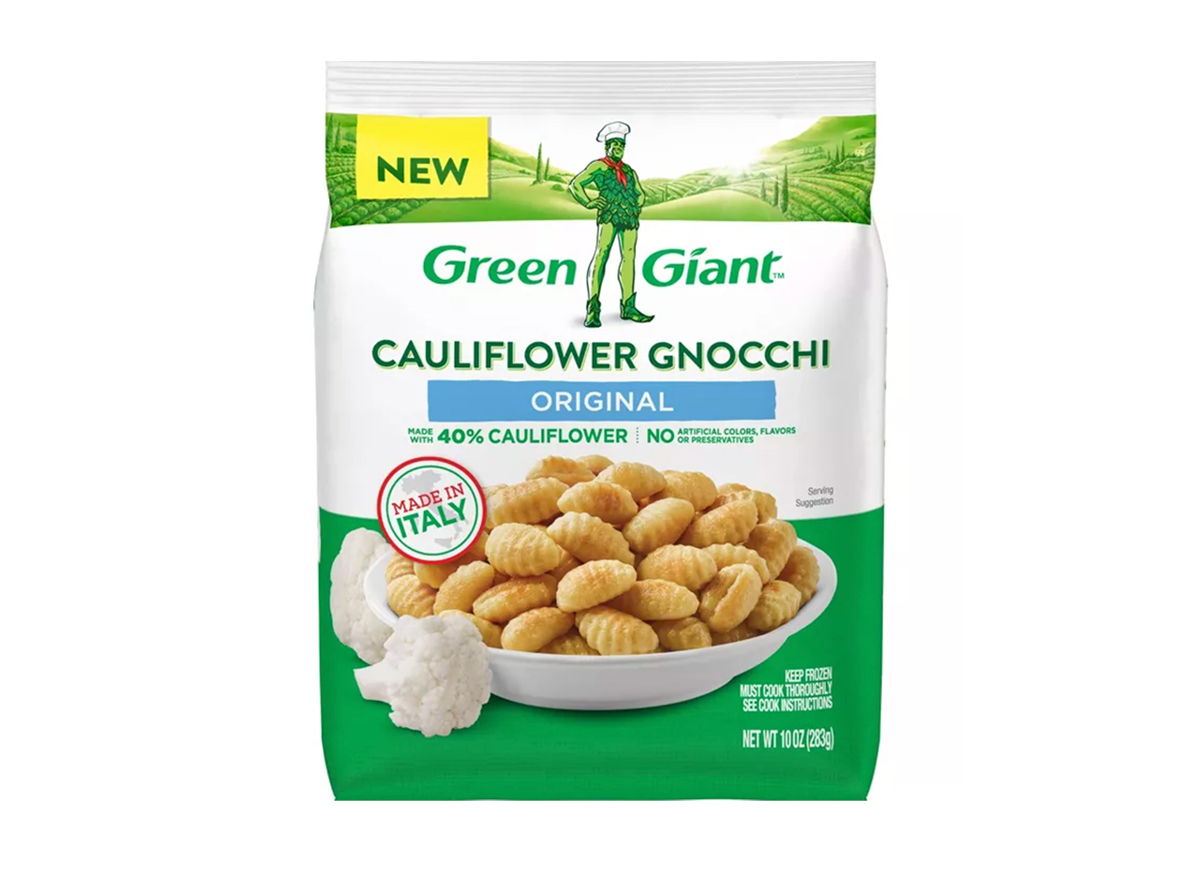 Cauliflower is having a moment this year, serving as a low-carb, gluten-free substitute for everything from pizza crust to rice. And its latest use is replacing starchy potatoes in frozen gnocchi options.
Trader Joe's fans may have already tried the brand's frozen gnocchi, which cooks in a skillet and uses a pot lid to steam. But TJ's has some major competition: In October, Green Giant launched frozen cauliflower gnocchi, which you can buy at major retailers like Target.
Anecdotally speaking, the Green Giant variety appears to be a massive hit. I tried multiple Target stores, multiple times, before finally snagging a bag of the veggie-based dish. Here's how it compares to Trader Joe's version, and to traditional gnocchi.
What is the Green Giant cauliflower gnocchi like?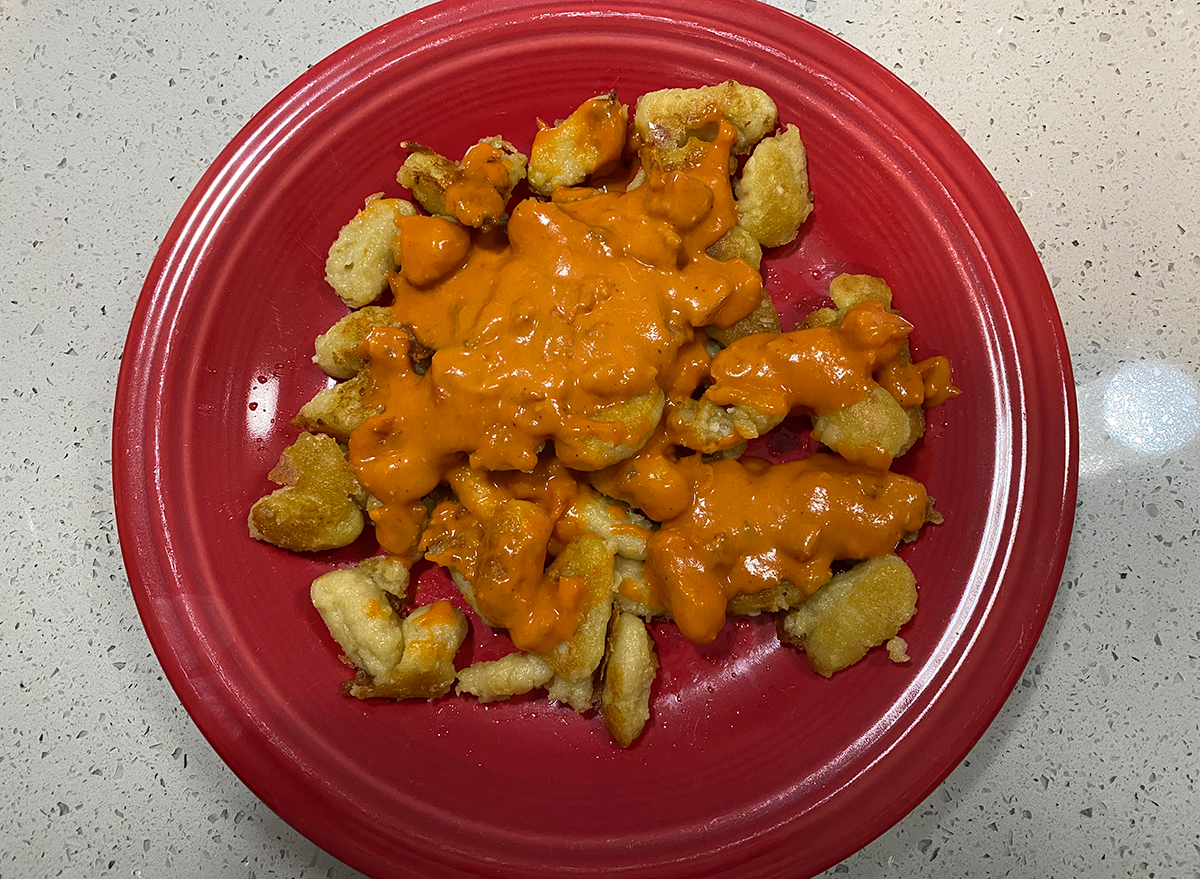 At first look, the Green Giant version has a traditional gnocchi appearance and shape. In the picture on the packaging, the gnocchi has the signature ridges you might expect to see from dried potato gnocchi. Unfortunately, the taste didn't live up to the appearance.
Unlike the Trader Joe's option, the Green Giant cauliflower gnocchi will take two pans to cook. It has to be boiled and then pan-fried, while the Trader Joe's gnocchi will just take one skillet. In my opinion, though, the double cooking did not improve the taste of this version.
To put it simply, the Green Giant gnocchi tastes like roasted cauliflower. It felt wrong to top it with pasta sauce because it tasted nothing like traditional gnocchi in the first place. I wished I'd just drizzled it with olive oil to retain the cauliflower taste.
The Green Giant gnocchi also lost some of its shape after being boiled and sautéed. It stuck together after cooking in the pan, and it congealed into a sad mixture that in no way resembled traditional gnocchi. Of course, some of that may have been a cooking error—but the taste was awful either way.
Another thing consumers will want to be aware of is the fact that the Green Giant version is made with wheat flour, which means it's not suitable for people with celiac disease. That won't be a factor for anyone who's simply trying to go low-carb, but this isn't a gluten-free option.
What about Trader Joe's cauliflower gnocchi?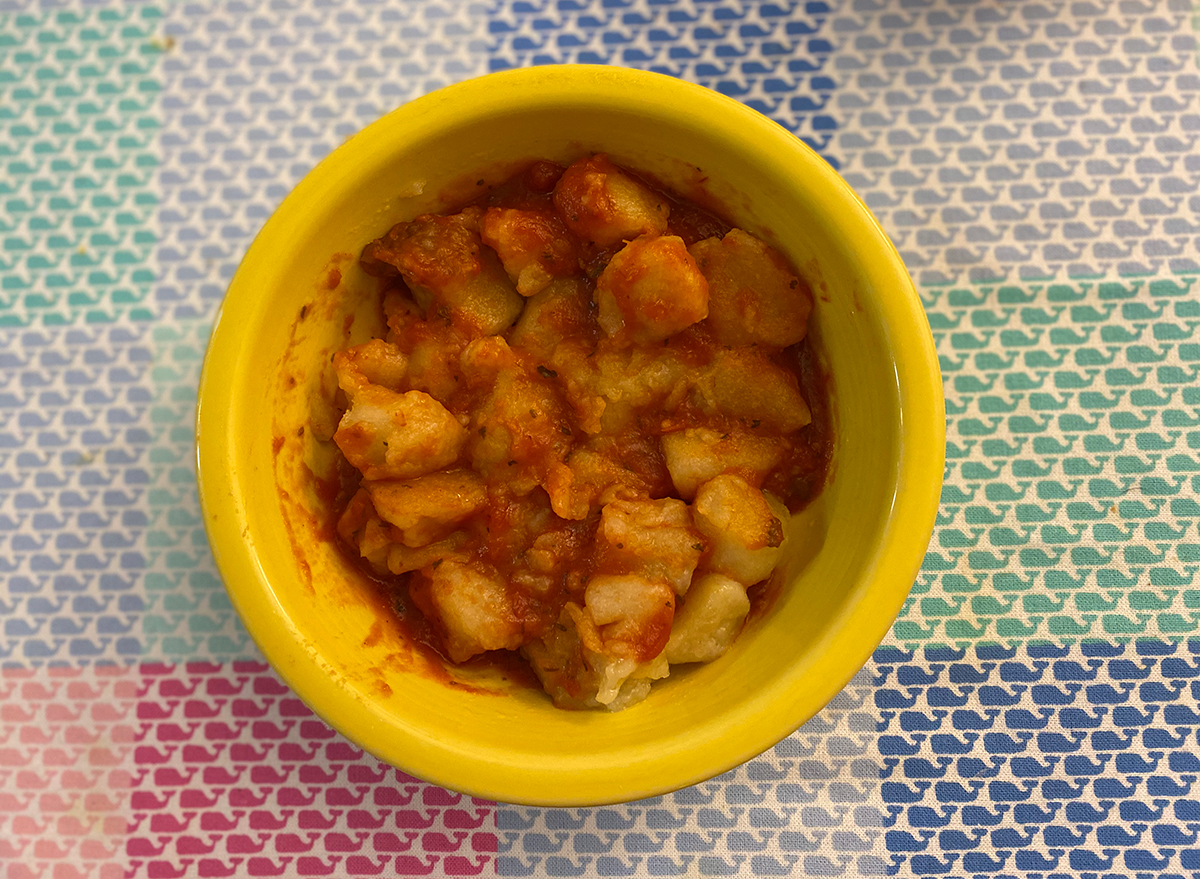 There's a reason TJ's is leading the pack when it comes to cauliflower gnocchi. It tasted more like a pasta product, and it was OK with the pasta sauce. I couldn't eat more than a couple of bites of the Green Giant gnocchi, but the TJ's one was tolerable. I also liked how easy it was to cook, and it blended easily with the pasta sauce.6254a4d1642c605c54bf1cab17d50f1e
Final verdict
In the end, I would not buy either of these products again—there's not much that can compare to the potato pillows that make up true gnocchi. (And if it's gluten you're worried about, there are plenty of gluten-free gnocchi recipes out there that don't involve processed cauliflower.) Roasted cauliflower is great in its own right, but it doesn't need to be included in everything—especially pasta dishes.
Meghan De Maria
Meghan De Maria is a senior editor at
Eat This, Not That!
, specializing in food, product, and restaurant coverage.
Read more about Meghan