4 Grocery Companies That Went Out of Business This Year
2022 was a bleak year for these grocery businesses, and even spelled the end for a few.
There's no doubt it's been a turbulent couple of years in the grocery industry. First, grocery companies hustled to keep up as food and meal delivery services, bulk buying, and online grocery shopping became the norm at the onset of the pandemic.
Although this was an unfortunate catalyst, it did spur a great deal of growth as new grocery startups swarmed the scene in order to better address consumer needs.
But some of these new companies quickly began to face adversity. Inflation skyrocketed, the war in Ukraine put a strain on resources, and other unforeseen issues have recently plagued the industry. While some startups such as Instacart and Gopuff have thrived, others haven't been able to mimic their success and crumbled under pressure.
A few closures have happened just this year—with many specifically in the grocery delivery realm. Other companies have been forced to file for bankruptcy in order to redirect their business strategies.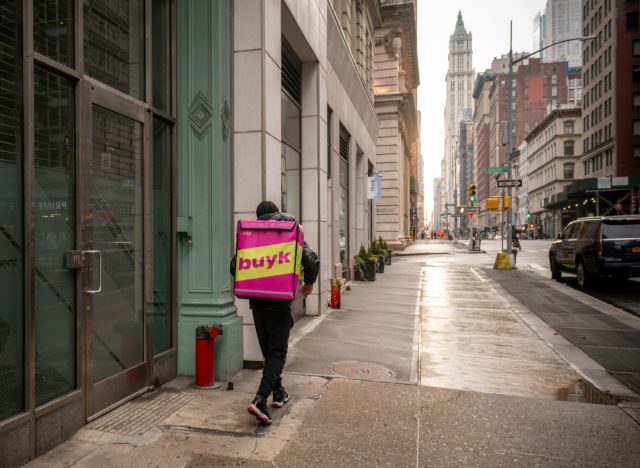 Buyk, a grocery service that promised speedy deliveries in 15 minutes or less, ended up fizzling out after its 15 minutes of fame. The company was founded in September 2021 by entrepreneurs Rodion Shishkov and Slava Bocharov—who also happen to be the minds behind the successful Russian quick-delivery company Samokat. For its brief run time, Buyk served the metropolitan areas of New York and Chicago.
The idea for Buyk was built around the concept of "dark stores" which were pre-stocked with 2,000 to 3,000 product SKUs based on geographical consumer data, and strategically located in order to achieve those ambitious delivery times. Couriers would pick up orders of 26 pounds or less from these facilities and make deliveries with no minimum spend required and no delivery fee.
The company anticipated expanding operations to other major U.S. cities but ran into some less-than-ideal circumstances early on. Buyk pointed largely to the War in Ukraine—and specifically the Russian sanctions it created—as the main reason it eventually filed for bankruptcy in March, with the intention of ceasing operations completely.
"We have diligently explored all possible options and partnerships to restructure Buyk and keep the business going, however, the war in Ukraine and subsequent restrictions in funding have unfortunately made it impossible to continue operations," Buyk's CEO James Walker shared in the company's press release.
According to Winsight Grocery Business, Buyk is attempting to sell its various assets including intellectual property as well as physical items and equipment from its three warehouses and 39 stores.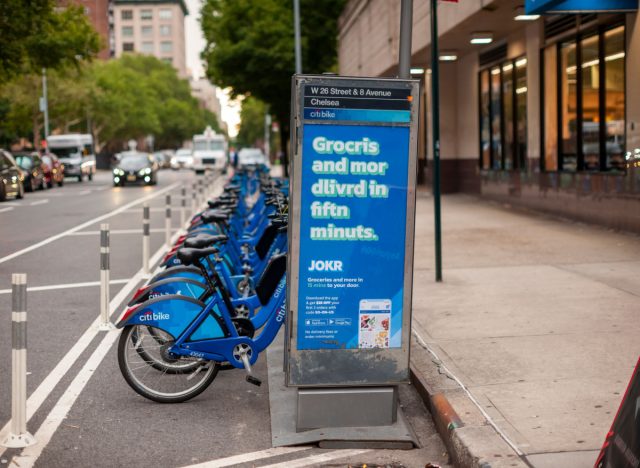 This year, grocery delivery company Jokr decided to call it quits on all its U.S. operations. Similar to Buyk, Jokr's business is focused heavily on instant service and boasts the slogan "Fresh products & favorite local brands delivered before the water boils."
The company was founded in New York in March 2021 and additionally set up shop in Boston along with a few other foreign cities later in December.
On June 15, Jokr announced on its Instagram page that it was exiting the U.S. market. "While we were able to build an amazing customer base (thank you!!) and lay the groundwork for a sustainable business in the US, the company has made the tough decision to exit the market during this period of global economic uncertainty," the caption read.
In a statement to Grocery Dive, Jokr CEO and co-founder Ralf Wenzel added that the U.S. only accounted for roughly 5% of the company's business and the team would instead be shifting focus primarily to Latin America.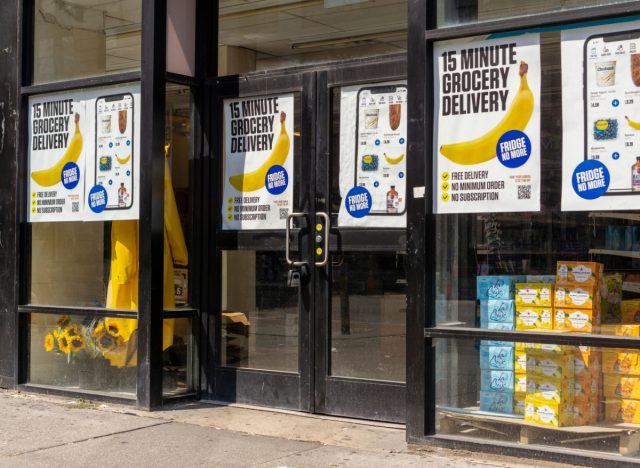 As of 2022, the 15-minute instant grocery startup Fridge No More is no more. The service was launched in Brooklyn in 2020 and deliveries were primarily made via electric bikes around the city. The small volume of inventory held at the company's "storefronts" as well as its policy of no minimum purchase amounts are just a few things that made it a more convenient and cheaper grocery option, according to co-founders Pavel Danilov and Anton Gladkoborodov.6254a4d1642c605c54bf1cab17d50f1e
As this unique business model started to catch on, Fridge No More was able to expand its reach to other neighborhoods in the Big Apple and to Boston as well.
Unfortunately, Fridge No More was forced to pull the plug in March after discussions with DoorDash to potentially buy some of the company's assets dried up. Bloomberg was reportedly able to review Slack communications from Fridge No More CEO Pavel Danilov to employees following the failed DoorDash deal. Danilov's message said that "Investors were concerned about growing competition and about bad order economics" and announced the immediate closure of the business.
Alternatively, in a final Instagram post, the Fridge No More account explains its hasty decision to close the business was due to "growing competition and other industry related issues."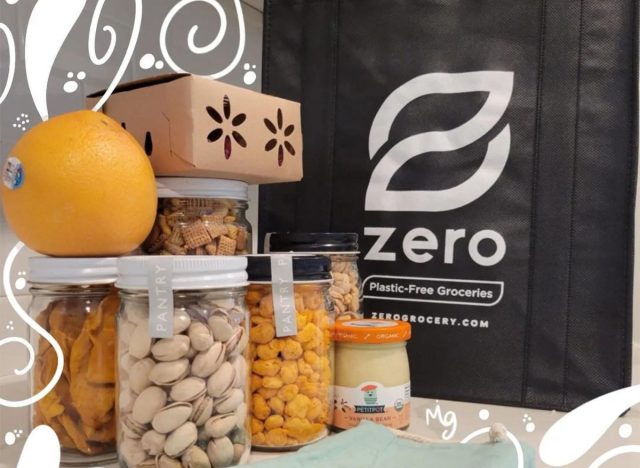 Over on the West Coast, 2022 was additionally not kind to San Francisco delivery startup Zero Grocery. For Zero Grocery, founded in 2019, the name of the game wan't rapid grocery deliveries in minutes. Instead, it's purpose was to fulfill deliveries with zero-waste as the company placed a strong emphasis on sustainability. In its heyday during the peak of the pandemic, the company served multiple food vendors within the city's iconic Ferry Building as well as many other customers in the Bay area.
Ultimately, proper funding was the company's kryptonite and Zero Grocery officially folded on March 4. "With great regret, effective immediately, Zero will be shutting its doors and stopping all further deliveries," the startup's Instagram page shared. "How did this happen? Fundraising has always been the biggest battle we have faced. Unfortunately, it's the battle we've lost."
This news was sudden and came as a shock to many as Zero Grocery had just raised $12 million in funding the month prior. Zero Grocery's swift closure additionally left multiple San Francisco area business owners with unsettled bills, according to local sources.