This is America's Favorite Chain For Online Grocery Shopping, Data Says
When it comes to buying groceries digitally, shoppers have a clear favorite.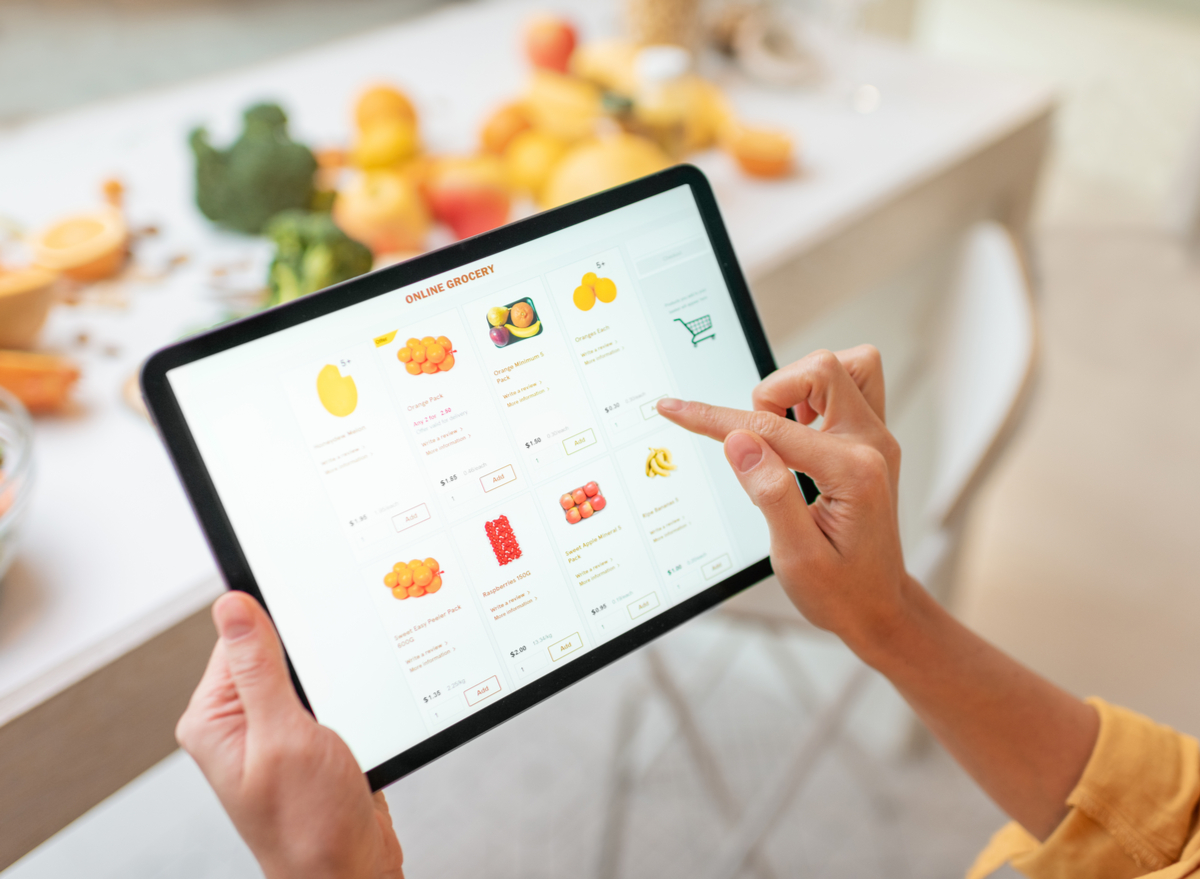 When it comes to online grocery, you have a lot of options. Today, with major supermarket chains adding online purchasing features, odds are you can shop from your go-to store digitally or in person. Even if your favorite grocer doesn't have their own website, there's a good chance that they're available through a marketplace like Instacart.
With so many options, it is difficult for one to stand out from all the others. Now, however, new data shows that Walmart is by far the most popular pick for online grocery shopping.
A survey of online grocery habits by Chicory, a tech company that creates marketing solutions for grocery brands, which featured responses from over 1,000 people, found that Walmart was the most-shopped-from online grocer by a wide margin, with Amazon coming in second and Instacart, which squeaked in just ahead of Target, in third.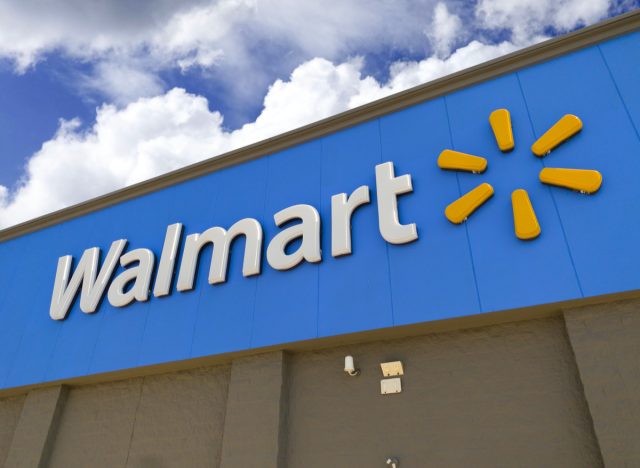 While people of all ages shop for groceries from Walmart's website and app, the superstore is especially popular among 45-60-year-old online shoppers. Amazon, meanwhile, is a favorite among shoppers ages 60 and up, and Instacart is unusually popular with those between the ages of 18 and 29.
The news comes at a time when Walmart is making some pretty significant changes to its grocery options including adding more products and improving its fresh produce selection. Last year, the store's online sales rose 87%, and the company added new delivery slots and introduced new in-store dining options.
If you are shopping at Walmart now, you should know that some products are seeing some significant price increases. For instance, as one employee shared on TikTok, the chain increased the price of paper plates by $2, and the same went for Ghirardelli chocolate sauce and dog food. The same employee also said that the prices of tomato soup, baking powder, and stuffing were all climbing significantly.
If you're trying to figure out which online grocer to make your go-to pick, check out our ranking of the 14 Best Online Grocery Delivery Services of 2022, Reviewed.
Clara Olshansky
Clara Olshansky (they/she) is a Brooklyn-based writer and comic whose web content has appeared in Food & Wine, Harper's Magazine, Men's Health, and Reductress.
Read more about Clara