7 Healthiest Breakfast Foods at the Grocery Store Right Now
Time to stock up on this season's best guilt-free breakfast options.
While many have used their new work-from-home schedules to double down on wellness and incorporate more movement into their day, this newfound time is also the perfect opportunity to introduce some healthy breakfast habits into your routine. Regardless of your household size or dietary constraints, making time for the most important meal of the day has never been easier.
Whole Foods Market recently released its food forecast for the coming year, highlighting shoppers' interest in coffee-based products and "epic" breakfast options ranging from the frozen food aisle to the grab-and-go section. To that end, the supermarket chain has rolled out a variety of healthy egg, pancake, and coffee selections that can be tailored to your family's needs.
Whether you've passed on breakfast in the past or sought out high-protein morning meals, check out these seven healthy breakfast items that are available to buy now. And for more healthy shopping tips, make sure to avoid these 100 Unhealthiest Foods on the Planet.
Just Egg Folded plant-based "eggs"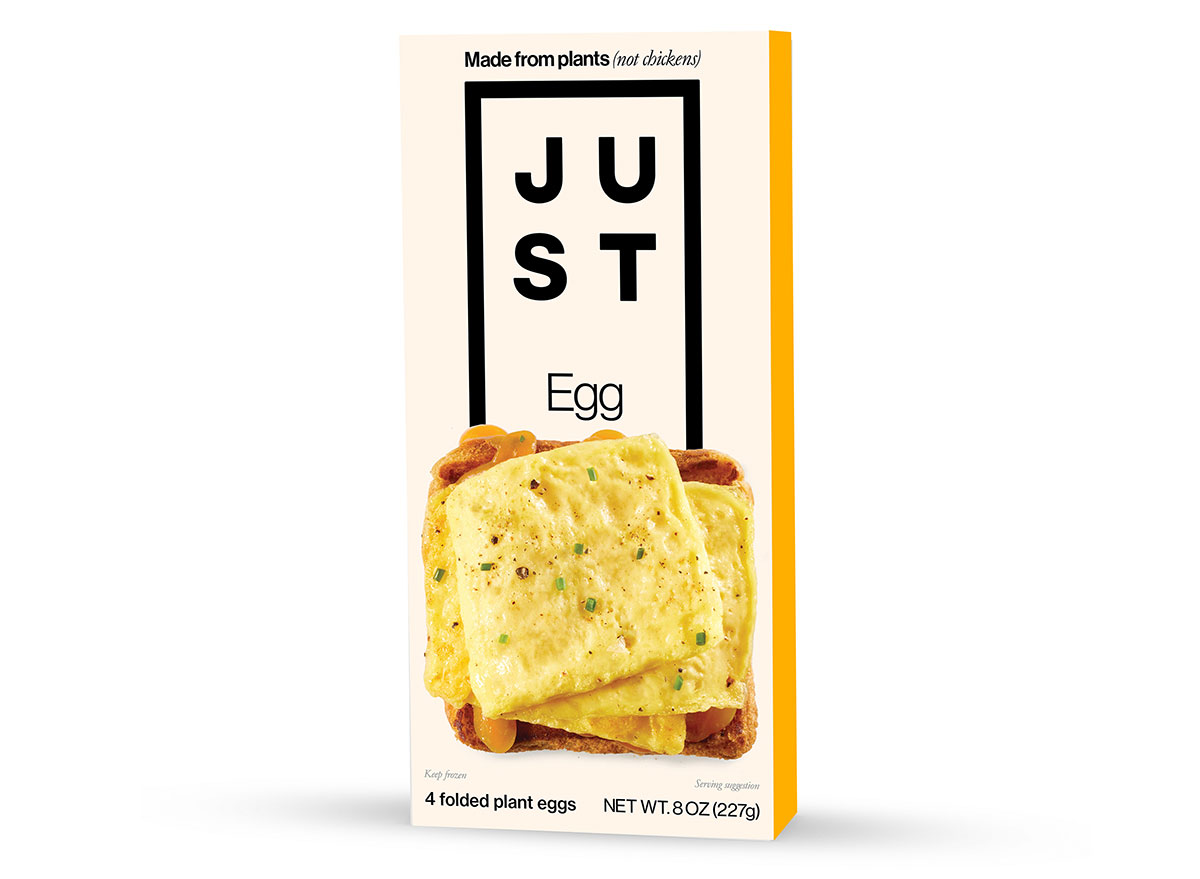 Eggs are a breakfast staple in most households, but concerns about cholesterol and prep time can get in the way of enjoying eggs every day. Well, JUST Egg Folded cracked the case with their new egg substitute that's made entirely from plants. Found in the frozen food aisle, just toast the eggs and add them to your favorite sandwich, or mix them up in a skillet to create some spicy breakfast tacos. Whether you dress it up or keep it simple, you can feel good about the fact that JUST uses less water and carbon emissions than your average egg.
Related: Sign up for our daily newsletter for the latest healthy eating tips.
Birch Benders Pancake Keto Cups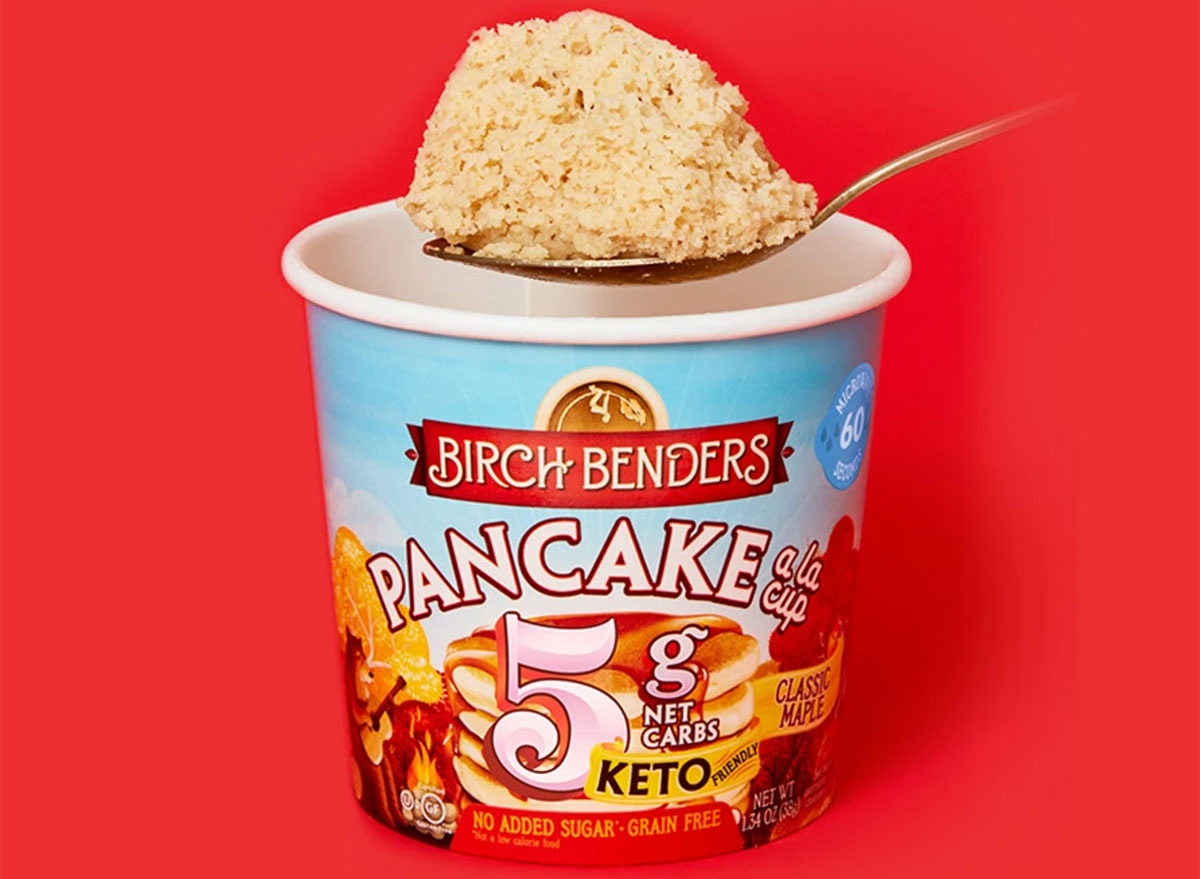 If you're all about sharing a morning meal with your family or partner but don't have the time to cook up a full breakfast spread, these keto pancake cups taste like the real deal. Just add water, mix it up, and pop in the microwave to enjoy healthy and delicious pancakes. For added fall fun, check out their Pumpkin Spice Paleo pancake and waffle mix that's dairy, gluten, and grain-free.
Meatless Farm: Meat Free Sausage Patties
For some, there's nothing quite as indulgent as a savory breakfast complete with avocado, cheese, and sausage. However, this heavier breakfast option is generally reserved for weekend brunch or as the cure to a particularly nasty hangover. While we patiently wait for Starbucks' new breakfast sandwich, change your mindset with these plant-based sausage patties that are high in protein and a great source of fiber. (Related: The BBQ Chicken Pizza at This Chain Is Getting a Healthy Upgrade.)
Beekeeper's Naturals B.Powered Superfood Honey
6254a4d1642c605c54bf1cab17d50f1e
Falling into a funk during these endless work-from-home days? This B.Powered Superfood Honey was designed to perk you right up. Drizzle over a rice cake, add to your afternoon tea, or pop a spoonful in your mouth to add a little sweetness and energy to your day.
As an added bonus, the honey is also great for your skin, and Beekeeper's Naturals recommends mixing up your own restorative face mask. Combine one spoonful of honey with a splash of water and mix well. Apply this homemade mask to your face for 15-20 minutes to bring out your natural glow.
Nancy's Oatmilk Non-Dairy Yogurt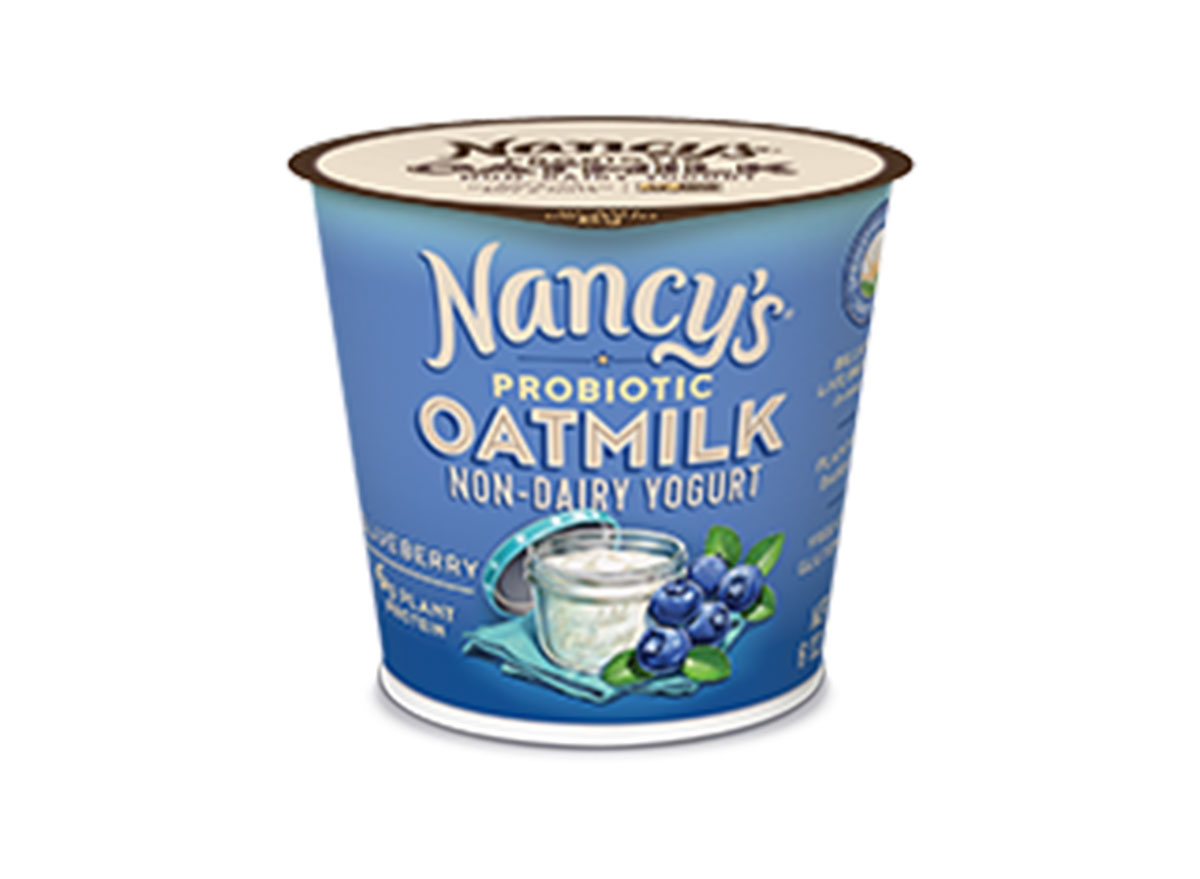 Who says you can't enjoy a protein-packed and delicious breakfast on the go? Skip the dairy with this gluten-free Oatmilk yogurt that has all the probiotics your gut needs. Looking to fully commit to spooky season? Check out this Yogurt Dipped Boo! Nana Pops recipe.
Blender Bombs Coffee, Almond Butter & Cacao Smoothie Booster
If you're looking to lose weight, these yummy breakfast Blender Bombs are an excellent meal replacement option. And if you wake up craving coffee, this new flavor should go right into your shopping cart. While the BBs come in a number of varieties, they all have the same base ingredients: chia seeds, almonds, hemp seeds, flax seeds, walnuts, pecans, dates, bee pollen, local honey, cinnamon, and vanilla bean. You can eat these BBs on their own or toss them into a blender to boost your morning smoothie.
365 by Whole Foods Market Organic Gluten Free Pancake and Waffle Mix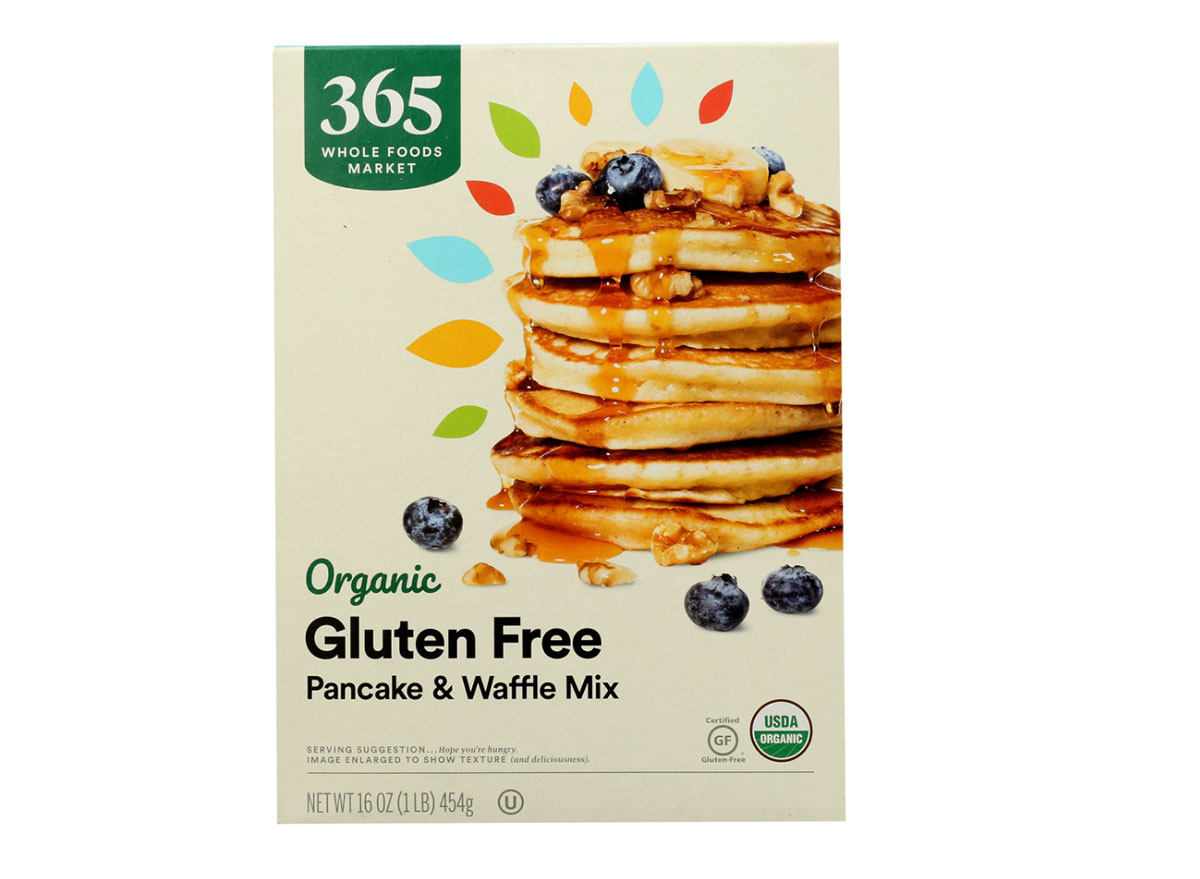 For those mornings where you've got time to slow down and enjoy some family time, this gluten-free pancake and waffle mix is sure to be a crowd pleaser. This organic option will reduce your guilt, leaving some wiggle room for tasty toppings. Whipped cream and strawberries for me, please.
However, pancake making is an art, so be sure to avoid these common mistakes to ensure perfect pancakes every time.
For more, check out these 11 Best Breakfast Hacks for Weight Loss.
Meg Rotter
Meg Rotter is a Brooklyn-based writer and content producer, with bylines at Cosmopolitan, Hearst, and BRAVA Magazine.
Read more about Meg