The Healthiest Meals to Order at Every Type of Restaurant
Eating healthy at a restaurant is much easier than you think!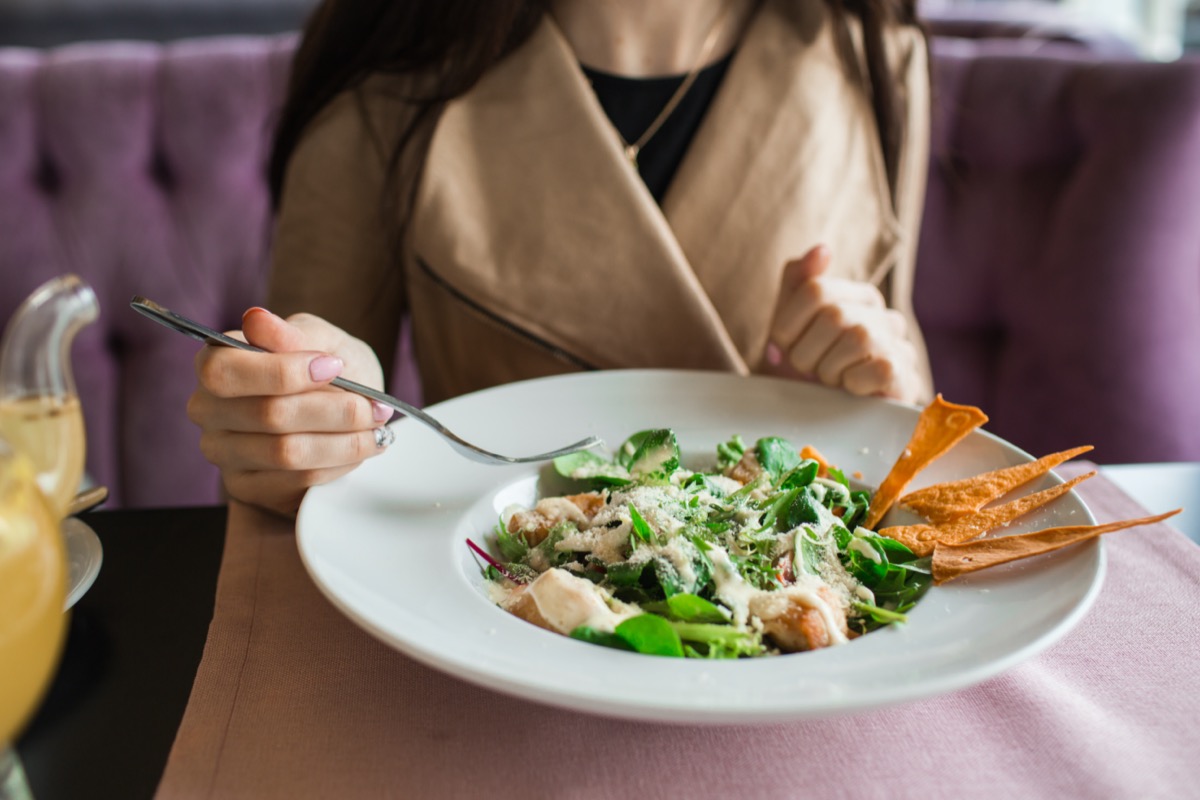 Think you can't dine out on a diet? Think again! With the help of two registered dietitians, we browsed every generic menu at different types of restaurants to discern the healthiest restaurant meals you can order while you're out. From Italian to Indian, Mexican and BBQ, we have all of the healthiest restaurant meals scoped out so you can order from the menu like a pro.
In order to make this list, we spoke with Rachel Paul, PhD, RD from CollegeNutritionist.com, as well as Vanessa Rissetto MS, RD, CDN, and co-founder of Culina Health. Between these two masterminds, we wrote down an extensive list of the healthiest restaurant meals that will have you enjoying the food you love and keeping up with those weight loss goals.
Italian: Meatballs & salad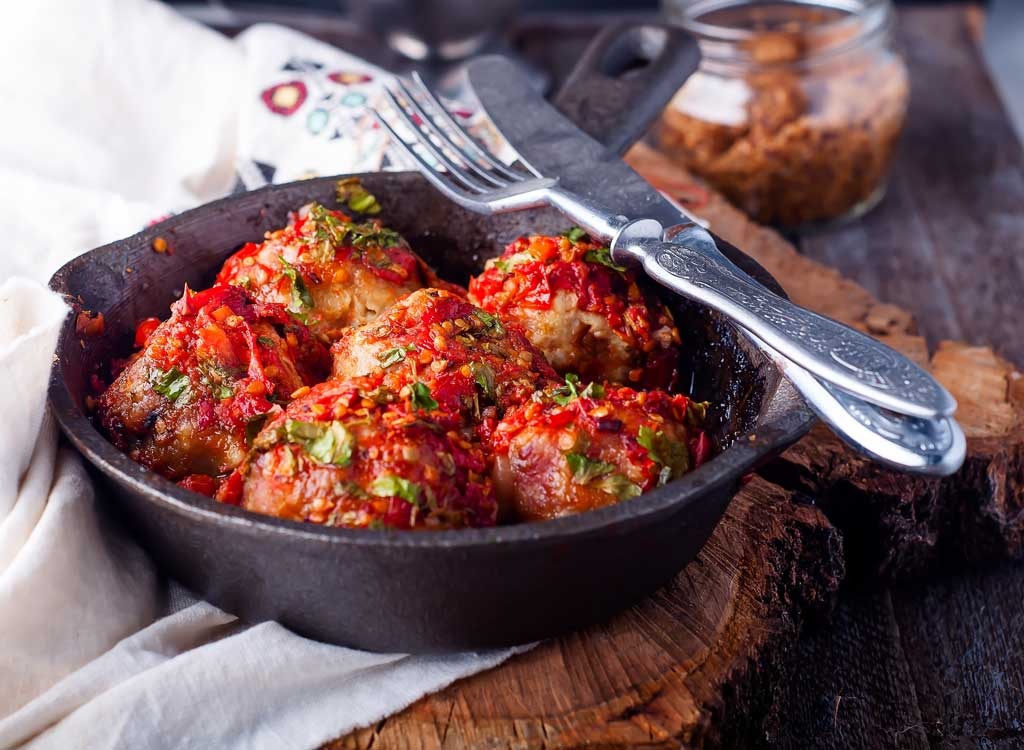 When it comes to Italian, Paul recommends thinking outside of the box. While meatballs are typically served with pasta dishes at Italian restaurants, they're also likely served without pasta as an appetizer or side. Instead of drowning your meal in carbs, opt for an order of meatballs without the pasta and add a side salad or vegetables to pair.
However, if you're really craving a bowl of pasta, order it! But be smart with your choices. Rissetto says enjoy one portion of your pasta dish and share the rest with the people at the table. Order a side of vegetables or salad to round out your meal.
Your trip to your favorite Mexican eatery doesn't mean you have to order a meal drowning in cheese! Both Paul and Rissetto recommend fajitas as an option for your meal. Between the lean protein and the grilled veggies, it significantly cuts the calories compared to that deep-fried burrito. Paul says stick to 1-2 tortillas, but if you don't want the tortillas, Risetto says an order of beans is a great alternative.
If you decide to order chips and salsa for the table, Rissetto says to approach it with caution. If you're not careful, before you know it, you've eaten the entire bowl! So make sure to be mindful of your portions.
Not sure how to measure your portions? Here's our guide to properly portion out your food.
Sandwich shop: Open faced sandwich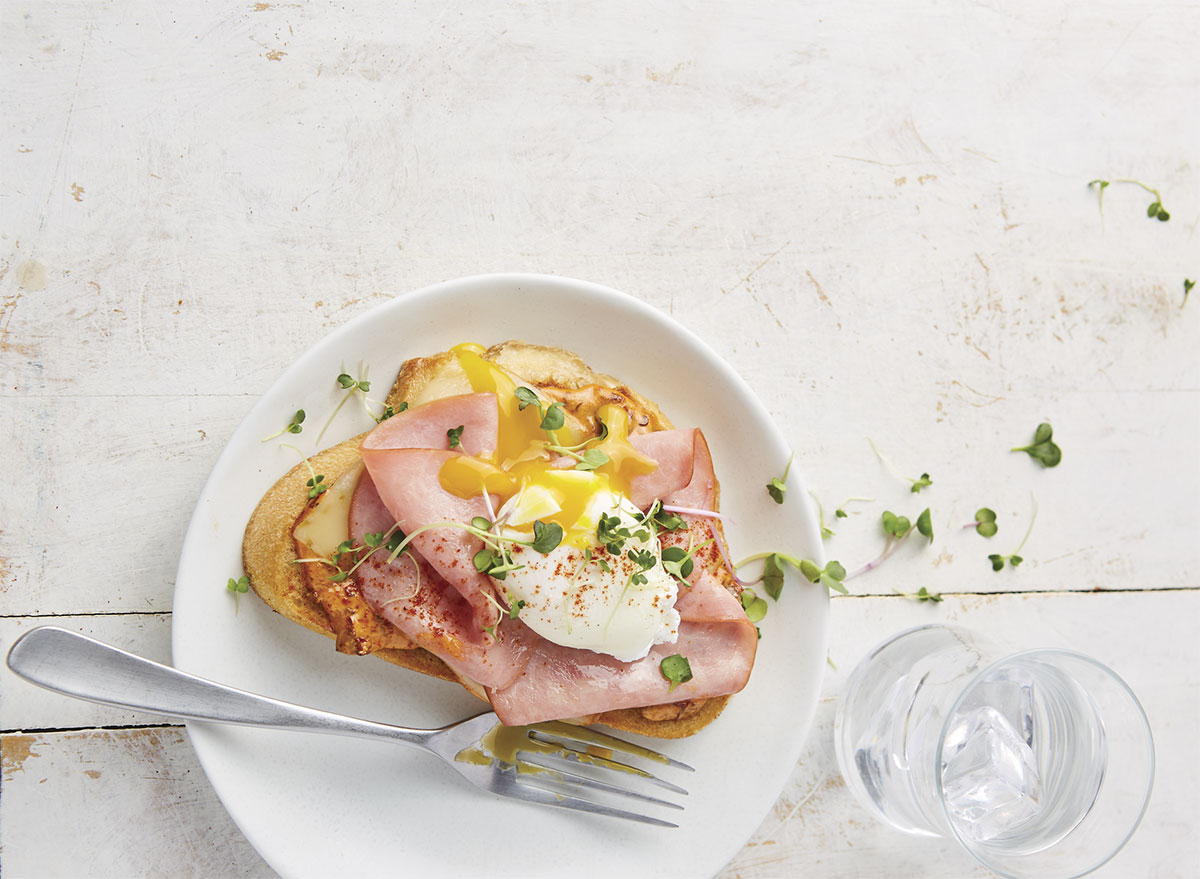 An easy way to cut the carbohydrate count in your sandwich? Throw away the top! Eat your sandwich open-faced to cut down those calories. For sandwich options, Paul recommends tuna salad (or melt!) with tomatoes, turkey slices with avocado, or roast beef and sauerkraut.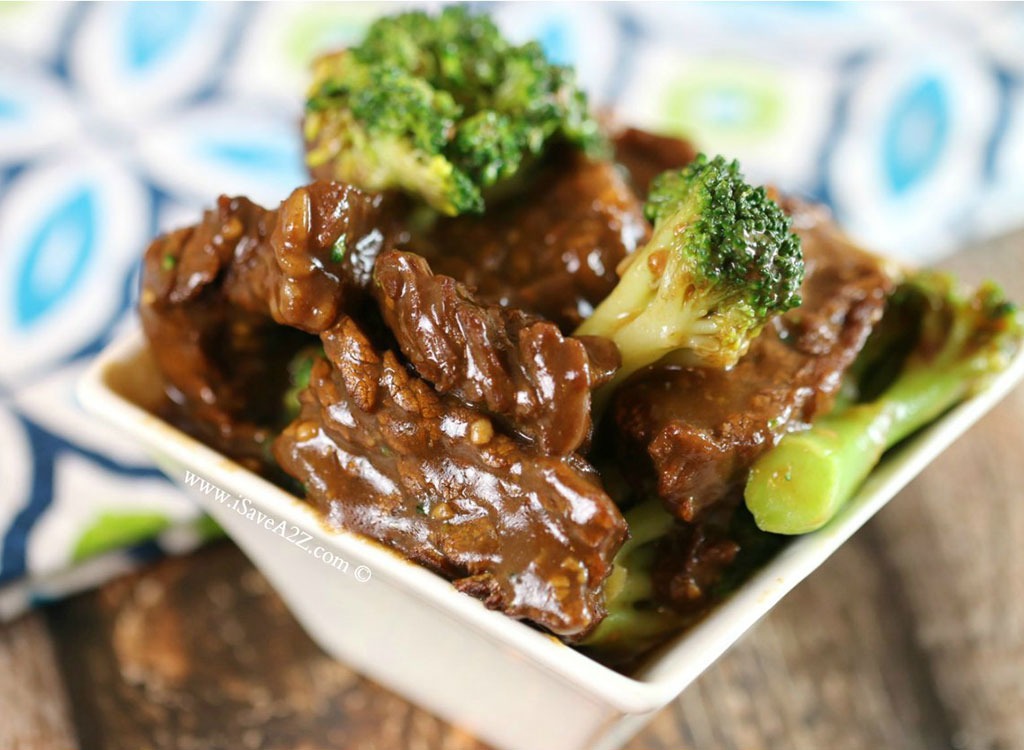 While the deep-fried egg rolls and General Tso's chicken are tempting, they are full of refined carbs and, as Rissetto puts it, "weird additives." Instead, find some stir-fry protein and vegetable options in a brown sauce. Rissetto says beef and broccoli is a great option, as well as vegetable stir fry, Kung Pao chicken, or Buddha's Delight. Paul says to look for proteins and veggies (like green beans or cabbage) with brown sauce and try to avoid the rice altogether if you can.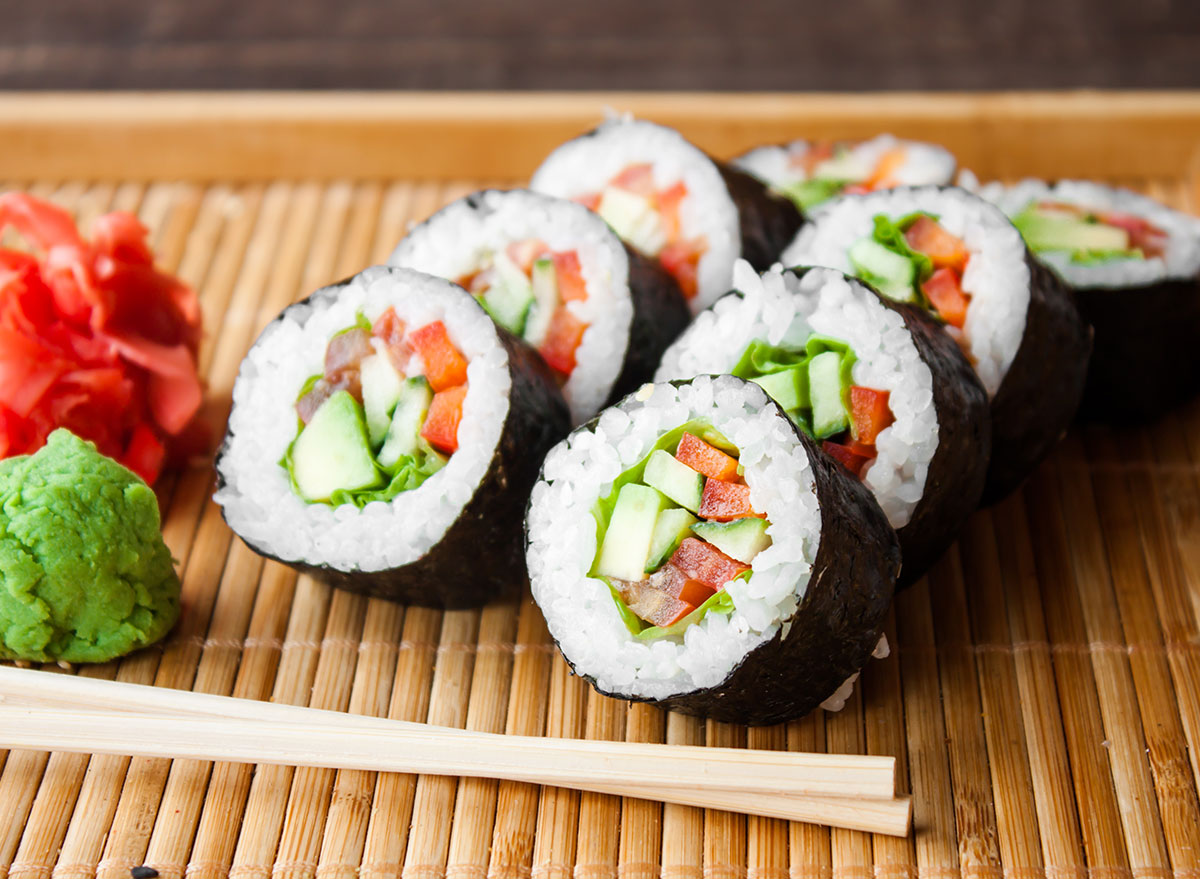 There are always lots of delicious options on the menu at sushi restaurants, so choose exactly what you want to have. Paul reccomends choosing 1 to 2 sushi rolls. You could also order a few pieces of sashimi instead, or if the restaurant does it, order the rolls "naruto" which means they are wrapped in cucumber instead of rice.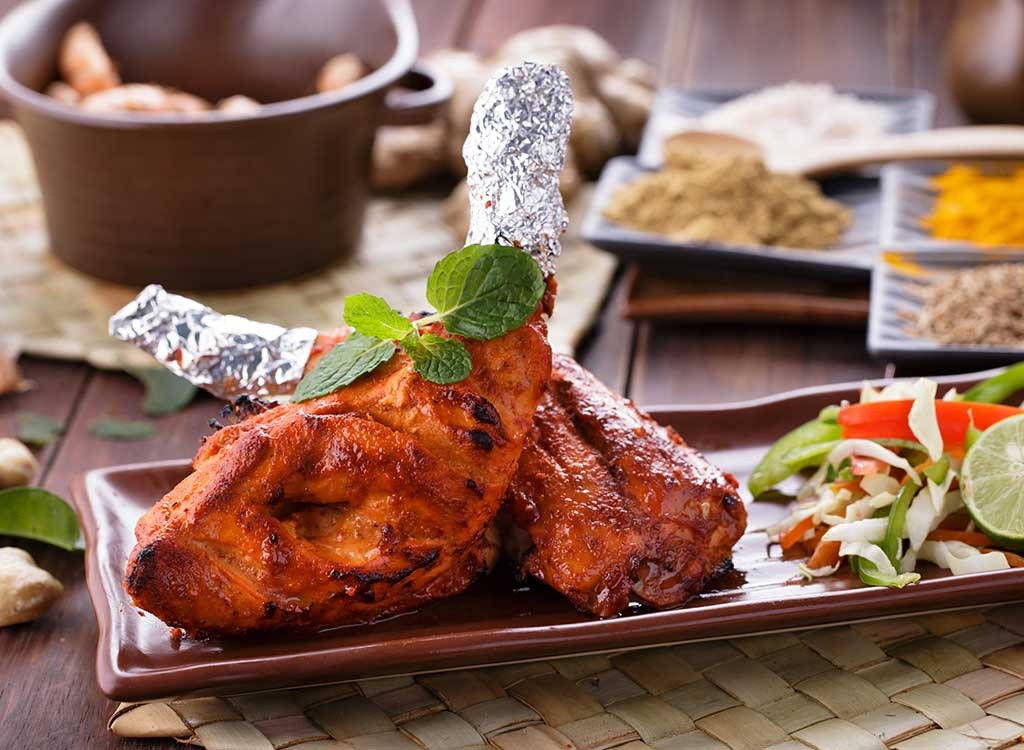 While Indian restaurant menu items are full of rich with heavy sauces and deep-fried samosas, ordering a tandoori protein is a great way to get lots of flavor without so much fat. Rissetto says tandoori (chicken, lamb, or beef) is cooked in a clay oven without heavy sauces, and is a great lean protein option. She also recommends Dal dishes, and for sides, look for aloo gobhi (potatoes and cauliflower), baingan bharta (eggplant), saag (spinach), or mixed Indian vegetables.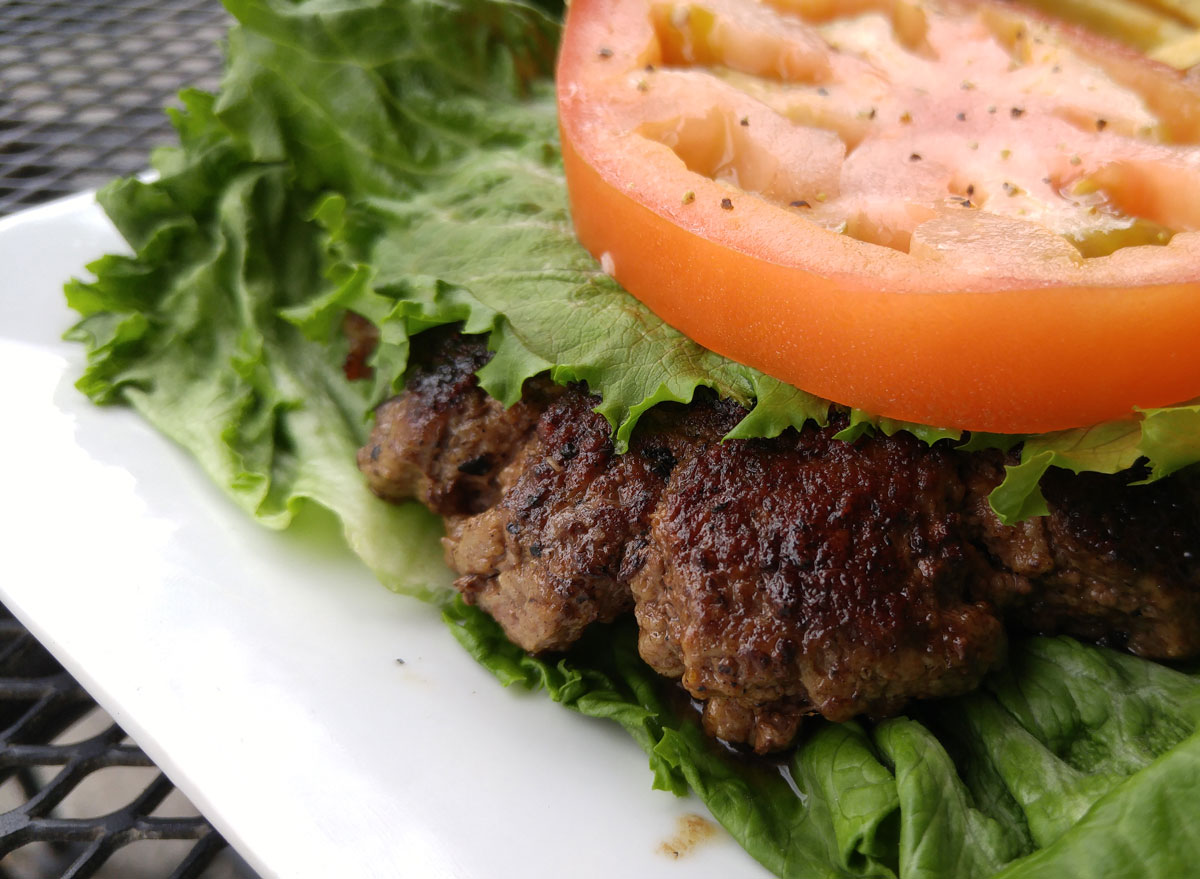 Burgers always seem to have a negative connotation when it comes to health, but according to Paul, there are a lot of ways you can make this particular menu item healthier. Order the burger without the bun and enjoy it with a side salad or sweet potato fries. Some burger joints even have the option to wrap your burgers in lettuce or collard greens!
Steakhouse: Grilled steak (4 oz.) & veggies
Obviously salmon and asparagus are a great, healthy option when you're at a steakhouse. But if you're really looking for a juicy steak for dinner, have it! Just don't overdo it. Paul recommends ordering a grilled steak and only eating 4 oz. of it in a sitting. Enjoy it with some of your favorite steamed or grilled veggies.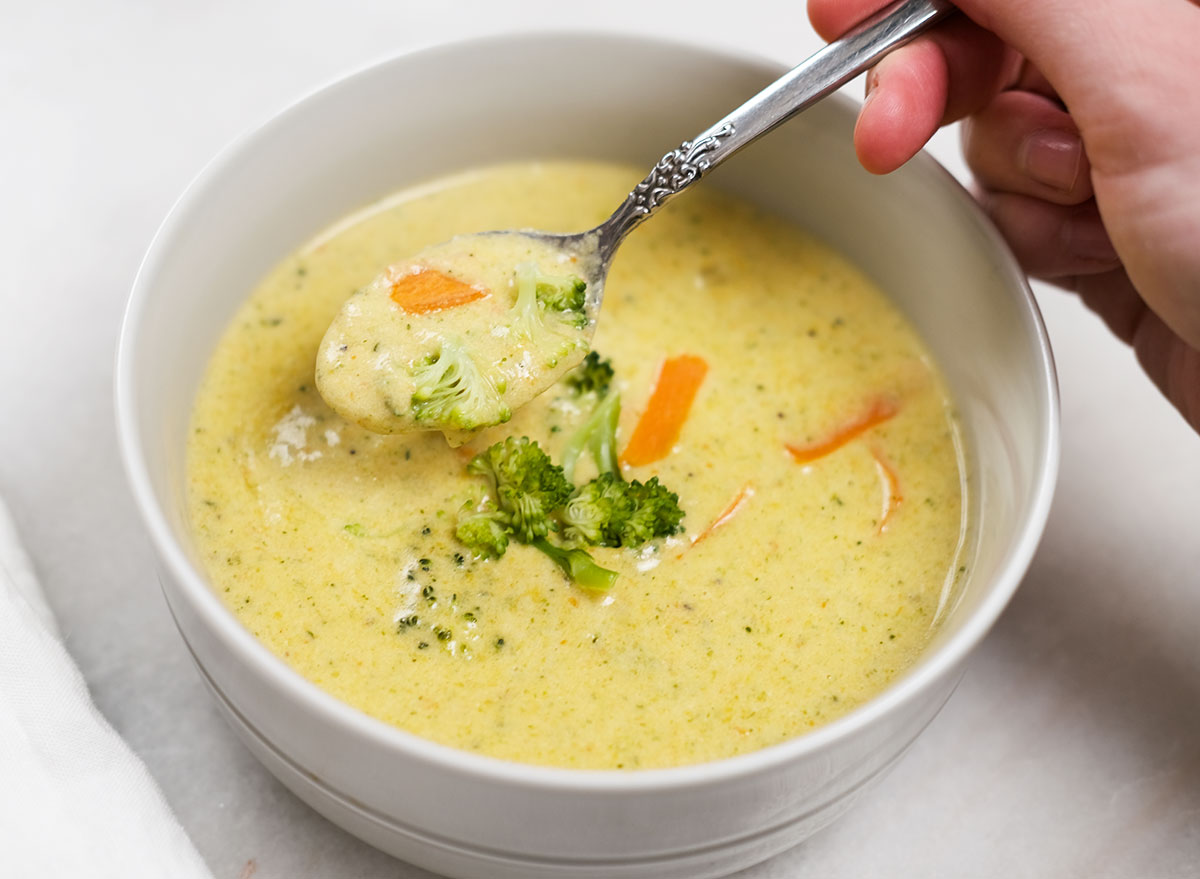 Don't waste all of your calories (and carbohydrates) on that cup of soup! Paul recommends finding low-carb options. Not just broth-based soups, but even broccoli cheddar or cream of mushrooms are great options. Plus, a cream-based soup will be very filling if you're looking for your soup to be your whole meal. Paul says to try and avoid any soups with extra carbs in them, like rice and pasta.6254a4d1642c605c54bf1cab17d50f1e
Pizza: 1/2 personal thin crust pizza (or 1-2 slices)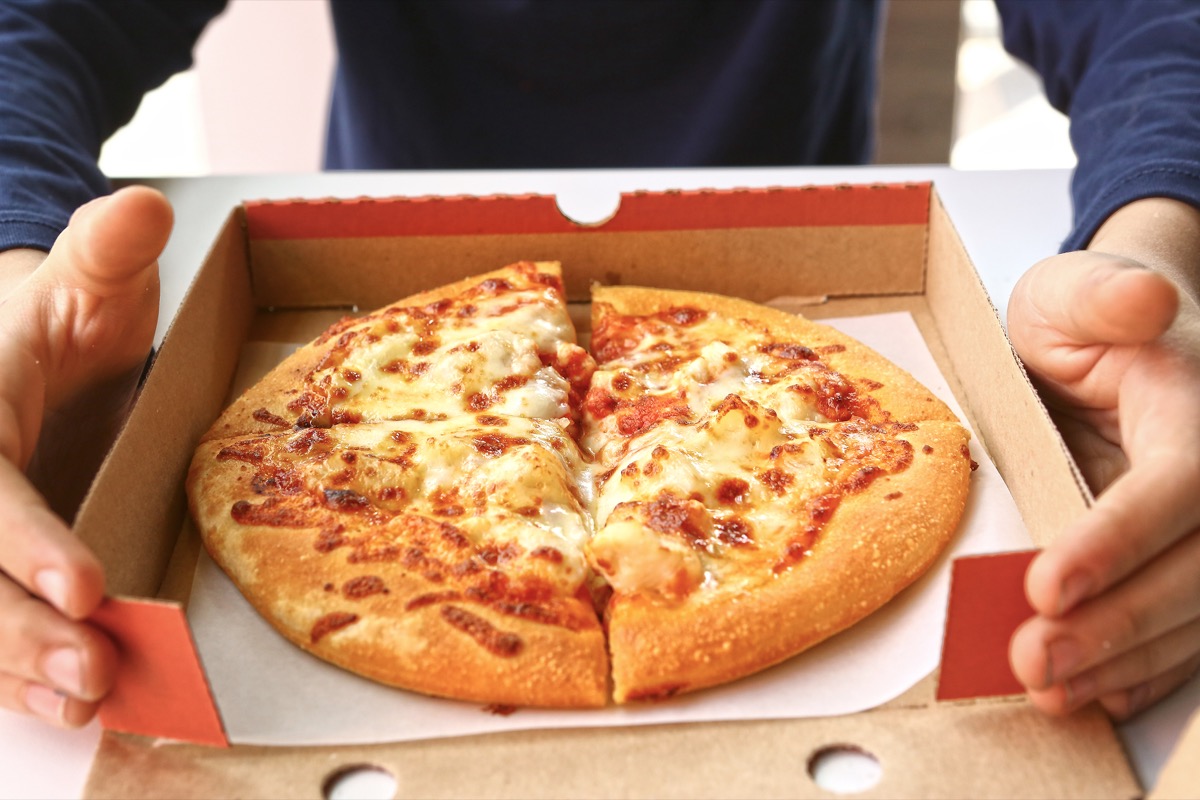 Didn't think pizza would be an option, did you? According to Paul, pizza is always an option. Just count out your portions! If you're ordering a personal pizza, enjoy half of it and bring the other half home for another meal. If you're going to a pizza joint that serves the slice, Paul says to keep it to just one or two. As for the type of pizza, Paul says thin-crust is best, and she also personally loves whole wheat crust for her pizza.
BBQ: 4 oz. pulled pork (or brisket) with vegetables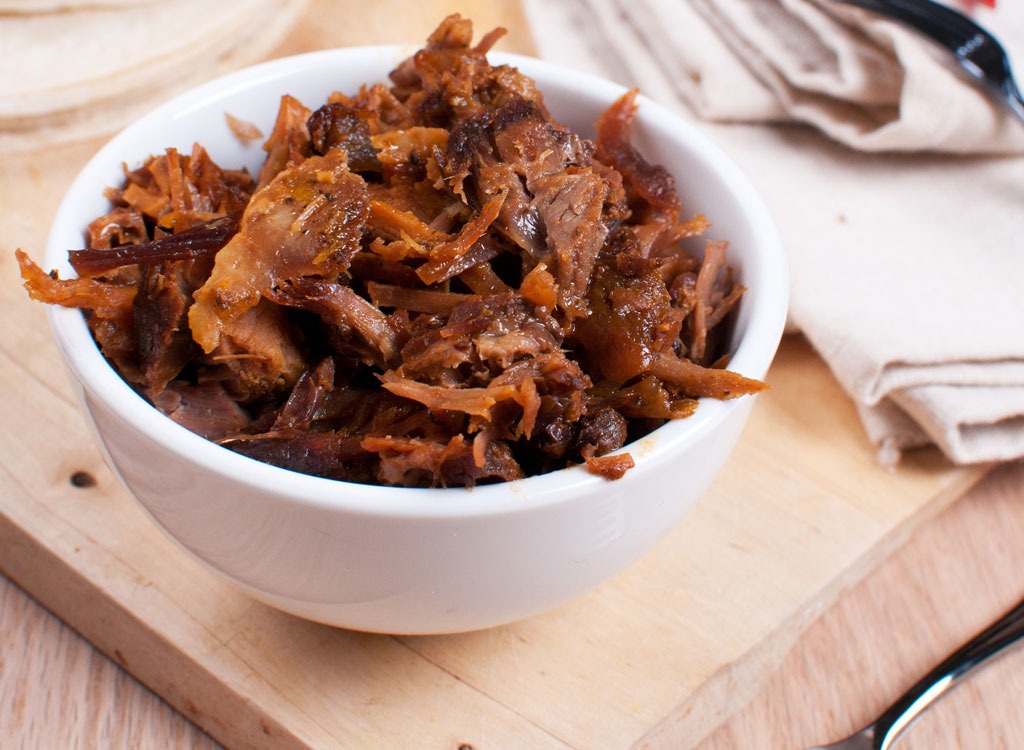 The best thing about BBQ is how versatile your ordering can be! Enjoy a 4 oz. portion of your favorite meat (pulled pork or brisket) with a side of vegetables. Paul also says that if a starchy side is tempting you, you can easily ask for half a scoop or a smaller portion of it.
Dining somewhere else? Here's an easy formula
If you're dining at a restaurant that's not on our list, don't sweat it! Paul shared her easy formula with us so you can still order like a pro.
"I try to often follow my 'formula' for lunches and dinners—2 cups of vegetables (about 50 calories), 100-200 calories of fats, and 4-5 oz. of protein (about 150 calories)," says Paul. "This makes choosing meals out pretty easy—because I can just look for meals that are focused on protein, veggies, and fats."
So next time you're dining out, no matter what the menu looks like, you can use Paul's formula to put together the healthiest restaurant meals no matter what. And for more healthy eating tips, be sure to sign up for our newsletter.