14 Healthy, Guilt-Free Cake Recipes That Are Perfect for Weight Loss
We rounded up the best healthy cake recipes, so you can have your cake and eat it too.
Do you find yourself dreaming about the molten chocolate cake from Chili's? Or resisting birthday cake more than usual? We get it. While sticking to your diet can be daunting with so many sweet treats around, the good news is: It doesn't have to be. We rounded up the best healthy cake recipes, so you can have your cake and eat it too.
Copycat Cheesecake Factory Cheesecake
There's nothing quite like a slice of cheesecake from The Cheesecake Factory. Make your own cream cheese bliss at home with our copycat recipe. Our recipes slices the crust and the calories in half, without sacrificing taste or flavor.
Get our recipe for Copycat Cheesecake Factory Cheesecake.
Healthy Vegan Chocolate Cake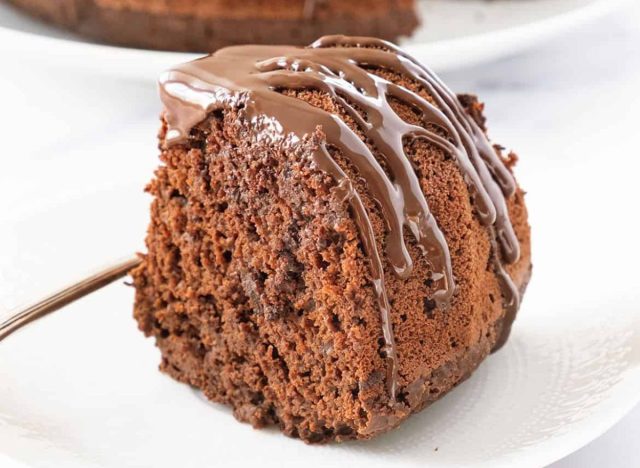 There's never a bad time for chocolate. Whether you're watching your weight or trying out a clean diet this year, this vegan chocolate cake has something for everyone. This recipe is eggless, dairy-free, and the best part? It can all be made in one bowl. Dark chocolate and (optional) espresso powder add the perfect punch to lock-in that decadent chocolate flavor.6254a4d1642c605c54bf1cab17d50f1e
Get the recipe from The Clever Meal.
Healthy Whole Wheat Birthday Cake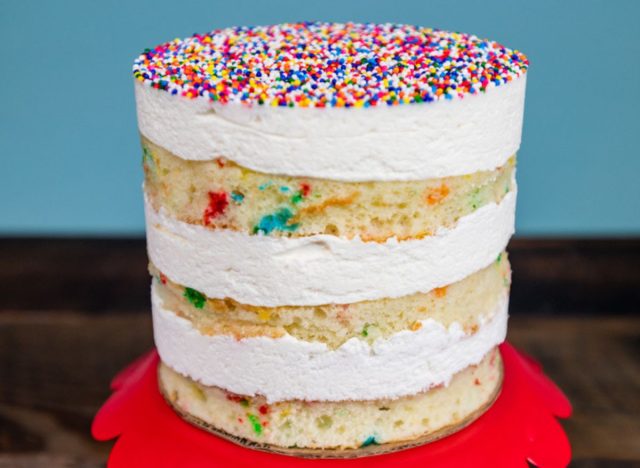 Birthdays are always a celebration, but for some, they can be taunting. If you find yourself dreaming of birthday cake but trying to avoid the layers of icing or the fatty vanilla cake, try this whole wheat birthday cake instead. Made without butter and zero refined sugars, this is the perfect sweet treat to help celebrate an occasion.
Get the recipe from Love In My Oven.
Healthy Gluten Free Cake Pops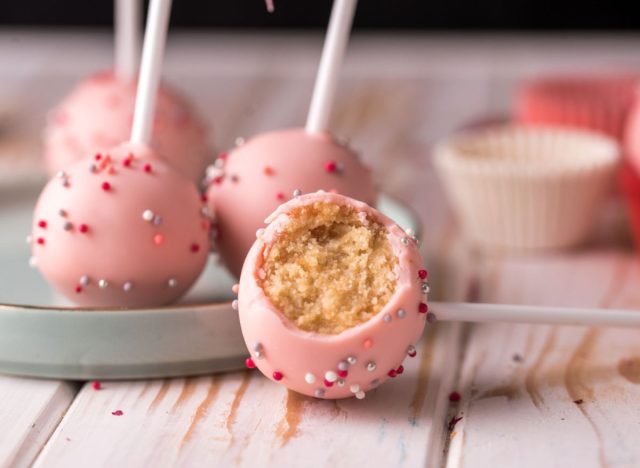 If you're craving something sweet but don't want a large slice, look no further! These healthy cake pops are a dream for anyone trying to eat sweet while staying healthy. Made with almond flour, cream cheese, coconut oil, and arrowroot powder, these cake pops are gluten-free and perfect for a mini celebration in your mouth.
Get the recipe from Erin Lives Whole.
Healthy Two-Ingredient Apple Cloud Cake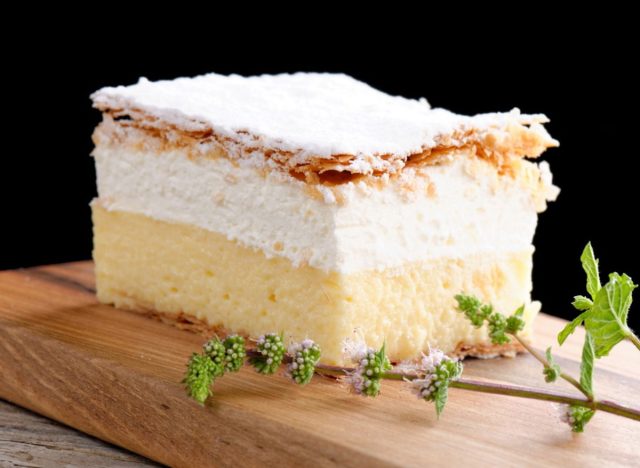 This recipe will have your tastebuds in the clouds. Made with just two ingredients, applesauce and gelatin, these fluffy delights skips all the trans fat and oils of eggs, flour, butter, and oil.
Get the recipe from Kirbie Cravings.
Healthy Cranberry Coffee Cake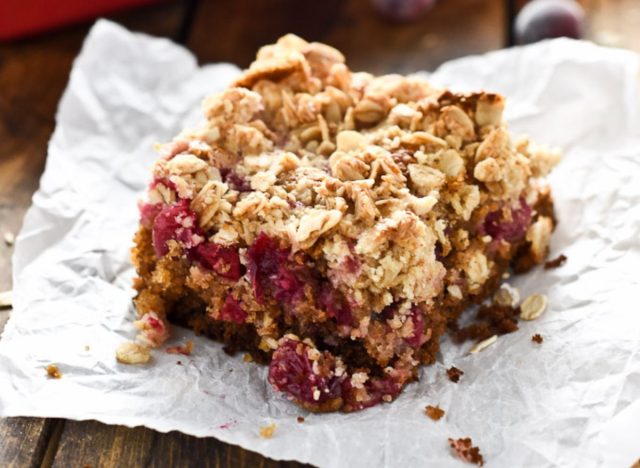 It's 'berry' surprising how amazing a healthy coffee cake can be. This dessert is perfect to cozy up with on a cool winter day. Dairy-free, flour-free, and made without refined sugar, this treat provides amazing health benefits, including lowering the risk of heart disease.
Get the recipe from The Endless Meal.
Healthy Skinny Lime Poke Cake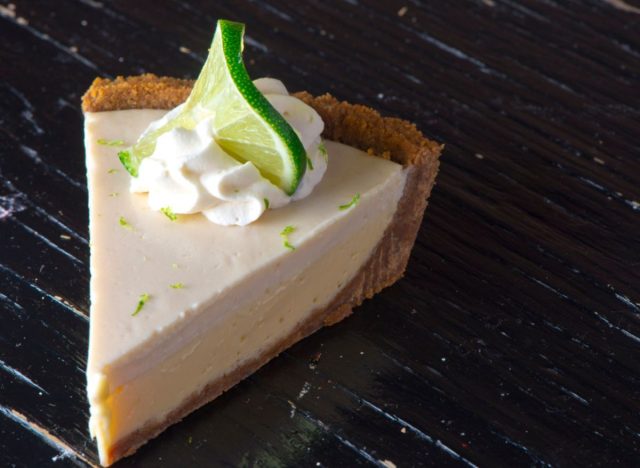 Get a refreshing kick out of your dessert with this skinny lime poke cake. Made with sugar-free lime Jell-O, diet lemon-lime soda and sugar-free vanilla pudding, this treat satisfies the tastebuds while promoting weight loss.
Get the recipe from Yummy Healthy Easy.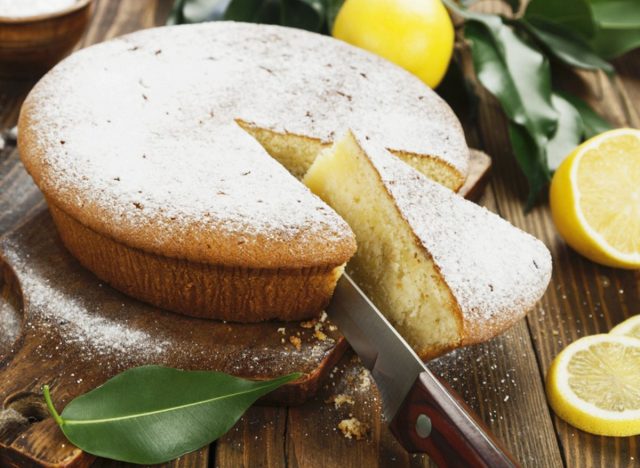 When life gives you lemons, make this lemon cake. This sweet and light treat is low-fat with the usage of Greek yogurt, sugar-free, and low in calories.
Get the recipe from Baking 4 Happiness.
Copycat Chili Chocolate Molten Cake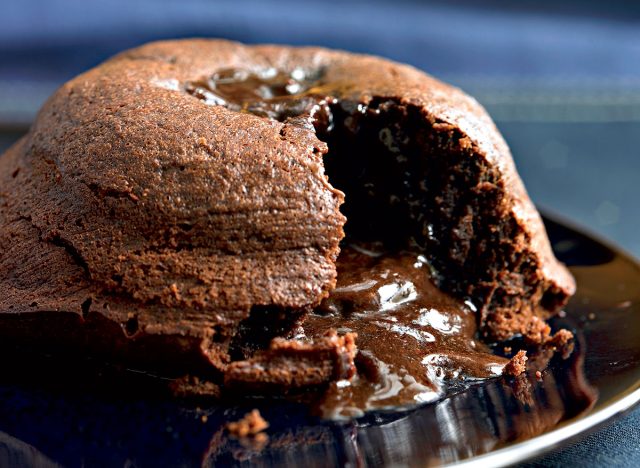 The anticipation of a warm and gooey chocolate cake can make a person want to explode, but with our recipe, you don't have to. With only 320 calories and 22 grams of fat, our chocolate chili molten cake will have you melt with joy for its amazing flavor and health benefits.
Get our recipe for Copycat Chili Chocolate Molten Cake.
You'll go bananas for this banana cake. Made with ripe bananas, buttermilk, gluten-free flour, and a date frosting, this cake is perfect for someone looking to eat sweet without all the carbs.
Get the recipe from Fermenting For Foodies.
Healthy Oreo Protein Cake
Oreo's are typically the epitome of sugar, but this recipe allows you to enjoy milk's favorite cookie without the guilt of the sugar. This cake is made with a light chocolate cake and a sugar-free cream cheese frosting. Added protein power helps build and strengthen muscles and fat, while each slice only contains 26g of carbs and only 230 calories.
Get the recipe from Mason Fit.
Healthy One-Bowl Applesauce Cake
Criss-cross applesauce, this one-bowl applesauce cake is perfect for a winter snack. Packed with ground oats for protein, coconut oil, and pecans for fiber, an applesauce cake a day will certainly help keep the doctor away.
Get the recipe from Chelsea's Messy Apron.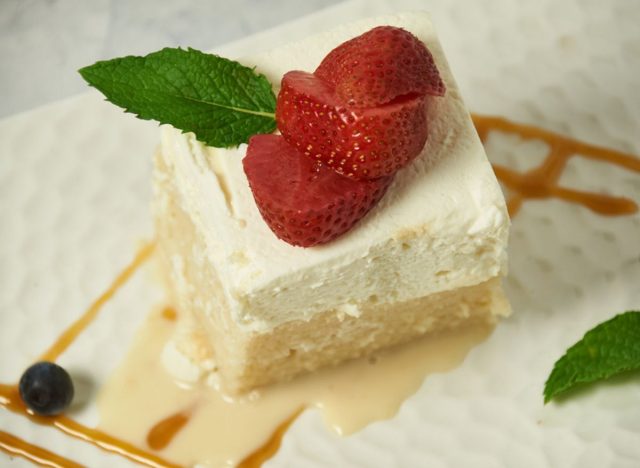 Three reasons to love this three-milk cake: it's gluten-free, made with coconut and almond flour, and only has 235 calories.
Get the recipe from Picky Eater Blog.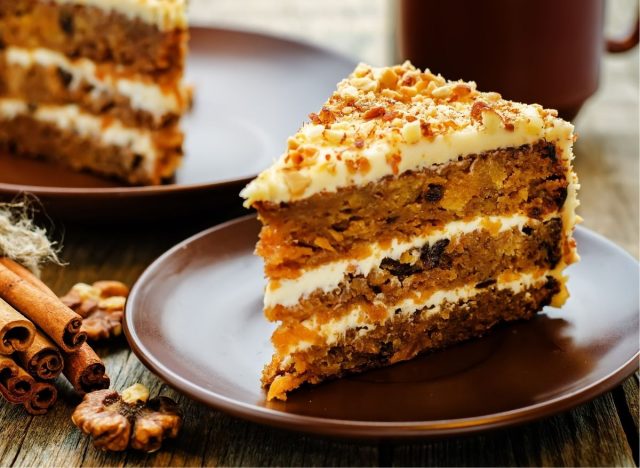 While there's often a debate if carrot cake can really be considered cake, carrots don't have to be boring. This healthy carrot cake recipe is packed with tons of antioxidants and vitamins from raisins and carrots, while coconut oil, yogurt and almond milk, along with a mixture of ground spices provide the perfect balance of sweet and savory.
Get the recipe from A Sweet Pea Chef.