15 Vintage Cakes That Are Perfect for Birthdays
These old-school cake recipes will help make your next birthday a delicious one.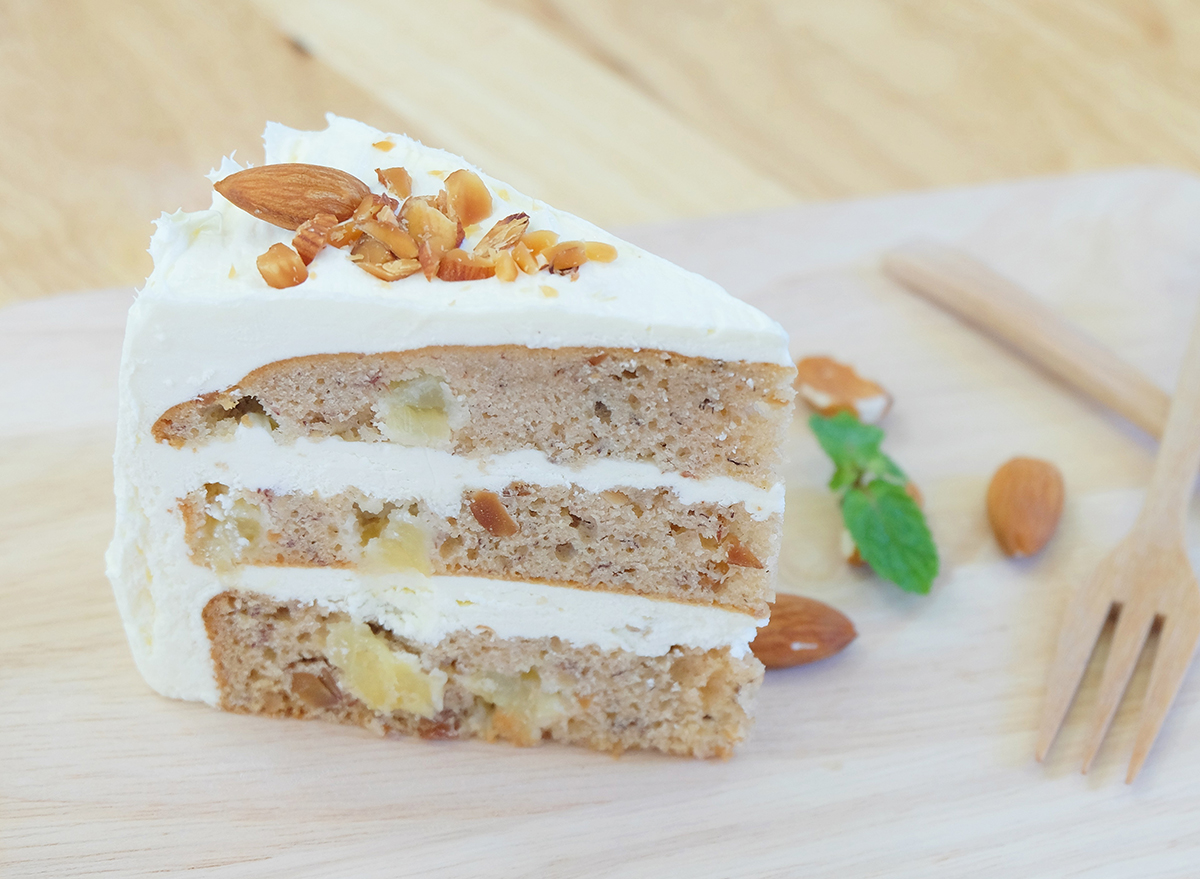 Sure, bakery-bought cakes are scrumptious, and ice cream parlor confections get the job done. But sometimes, there's nothing like an old-school homemade birthday cake to help serve up equal parts taste and nostalgia. Filled with rich stories (and ingredients) and passed down generations, retro cakes are so much more than just delicious desserts.
That's why we put together a list of 15 of the best vintage cakes that double as the perfect birthday treat. From a cake that requires zero baking to others that use unexpected ingredients (hint: soda, orange juice, and even mashed potatoes!) to help create their signature tastes and textures, these vintage cake recipes are a must-try. And for more, check out The Best Dessert in Every State.
Hummingbird Cake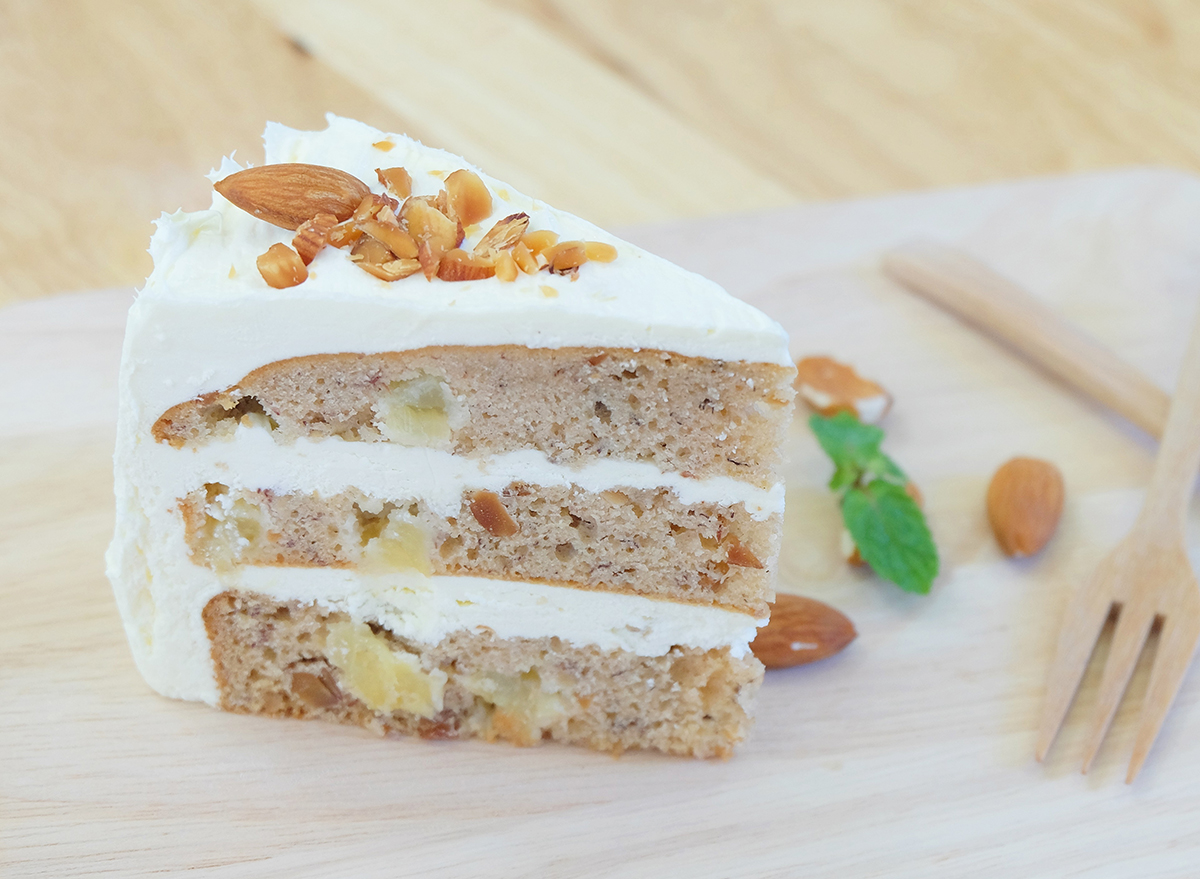 This delicious cake, which has origins in the island of Jamaica, became popular in the States after it was published in a 1978 issue of Southern Living magazine. The cake, which is said to be named after Jamaica's national bird, features a perfect balance of mashed ripe bananas, crushed pineapple, cinnamon, vanilla extract, and sweet cream cheese frosting.
Get the recipe from Averie Cooks.
Old-Fashioned Icebox Cake
The Icebox Cake, a mouthwatering treat that became a household favorite in the 1920s and '30s, is an easy-to-make dessert that requires zero baking. For this specific recipe, all you need is five ingredients: heavy whipping cream, powdered sugar, vanilla extract, salt, and chocolate graham crackers.
Get the recipe from The Seasoned Mom. 
Chocolate Cake Roll
The Chocolate Cake Roll, also known as the Swiss Roll, has been gracing dessert tables all over the world for hundreds of years. This particular recipe uses dark chocolate cocoa powder, pure vanilla extract, and rich chocolate buttercream frosting to create a truly memorable dessert.
Get the recipe from Wilton. 
Easy Pineapple Upside-Down Cake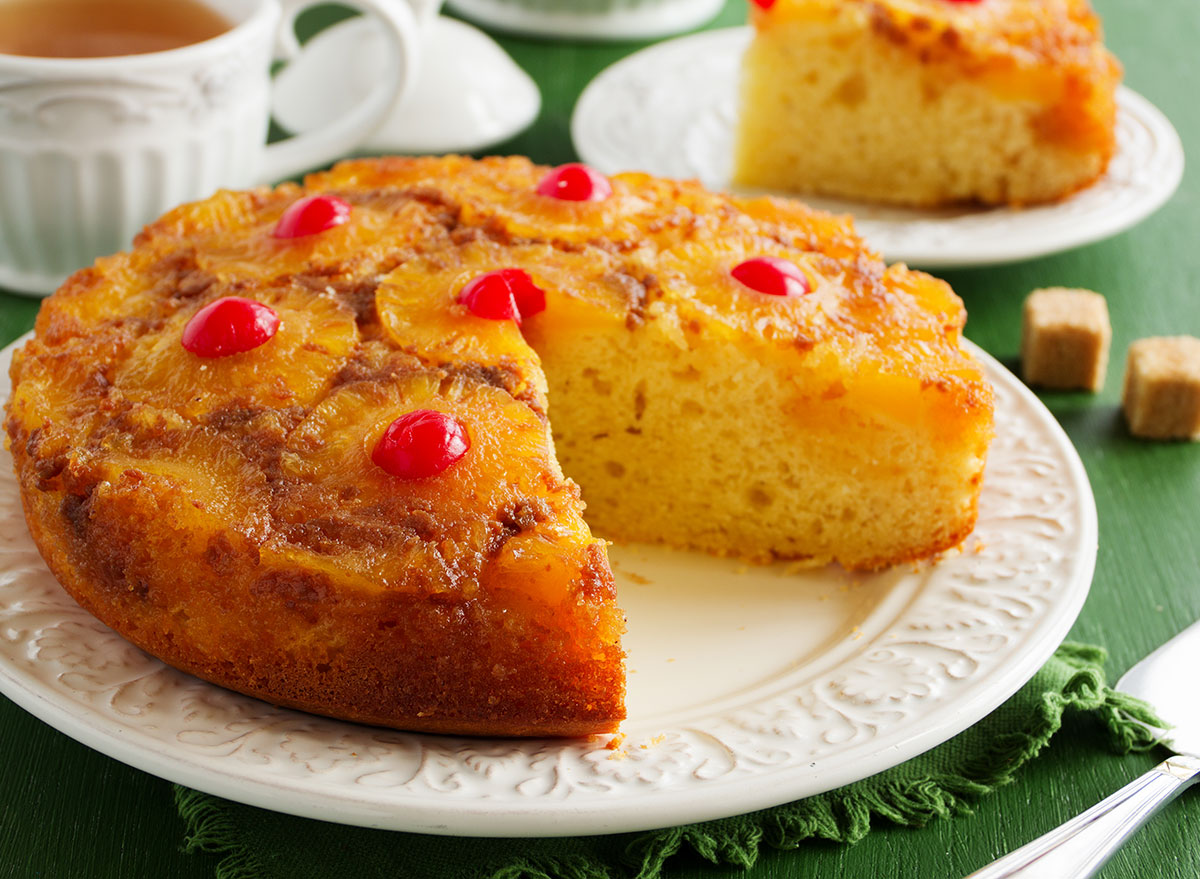 This Easy Pineapple Upside-Down Cake, which is full of juicy pineapple, maraschino cherries, and warm brown sugar, has a sweet little secret—it's made using a boxed cake mix! That's right, you can cut down the prep time without having to cut back on taste by utilizing a good old box of Duncan Hines or Betty Crocker.
Get the recipe from Love from the Oven. 
Classic Yellow Cake with Chocolate Frosting
If you are looking for a tried and true birthday cake recipe, then look no further. This Classic Yellow Cake with Chocolate Frosting recipe is sure to hit the spot. The moist yellow cake and creamy homemade chocolate frosting is a match made in dessert heaven.
Get the recipe from My Name is Yeh. 
Vintage Hot Milk Cake
Hot Milk Cake, which is made using simple ingredients such as milk, butter, and sugar, became increasingly popular in the 1940s after sugar rations were put in place, Topped with homemade whipped cream and fresh strawberries, or served as-is, this simple cake is sure to be a big hit at any birthday party.
Get the recipe from Retro Housewife Goes Green. 
Sour Cream Pound Cake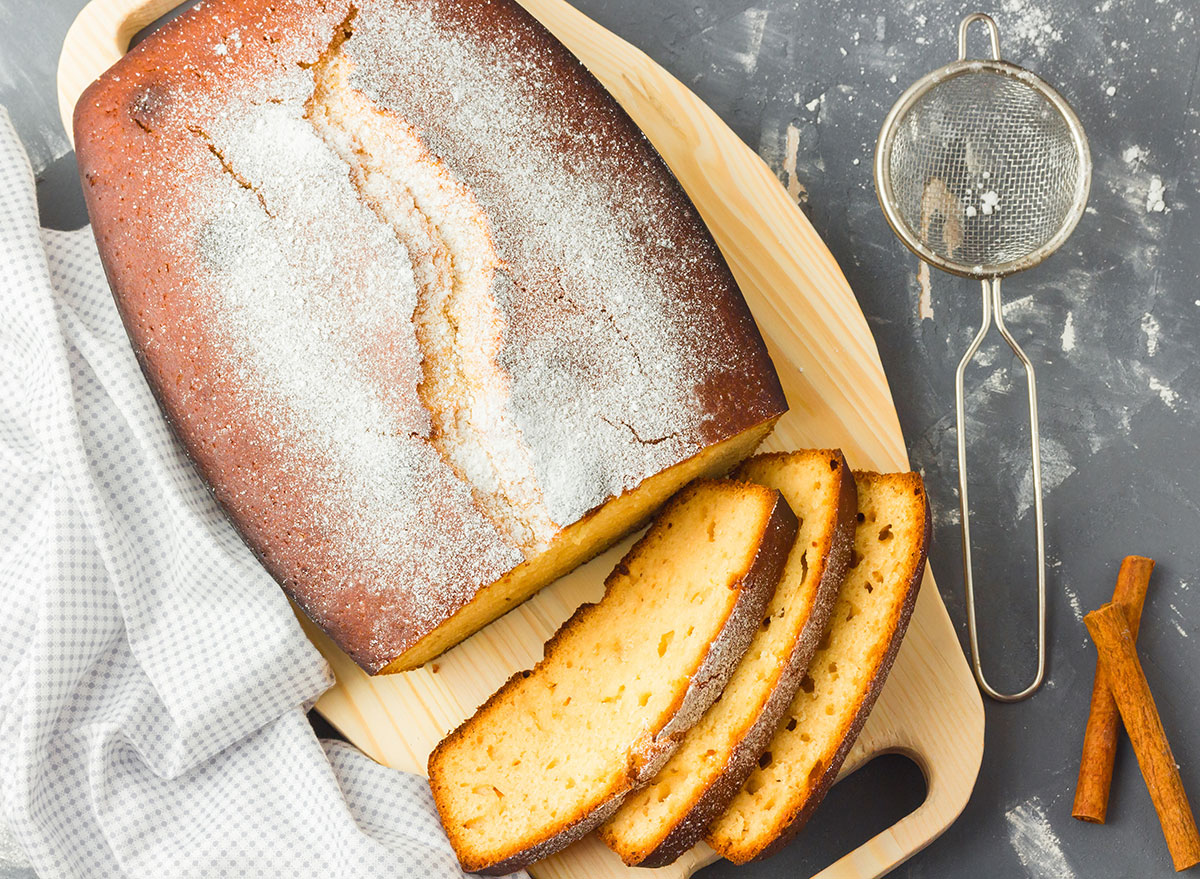 Tangy sour cream takes the place of milk in this recipe for Sour Cream Pound Cake, a popular dessert and after dinner treat that dates all the way back to the 1700s. This deliciously moist cake, which takes just a little over an hour to make, can easily be dressed up in a whole bunch of different ways. For instance, we love the idea of mixing in dark chocolate chips or topping it with a lemon-vanilla drizzle and edible flowers.
Get the recipe from Bigger Bolder Baking. 
Oatmeal Cake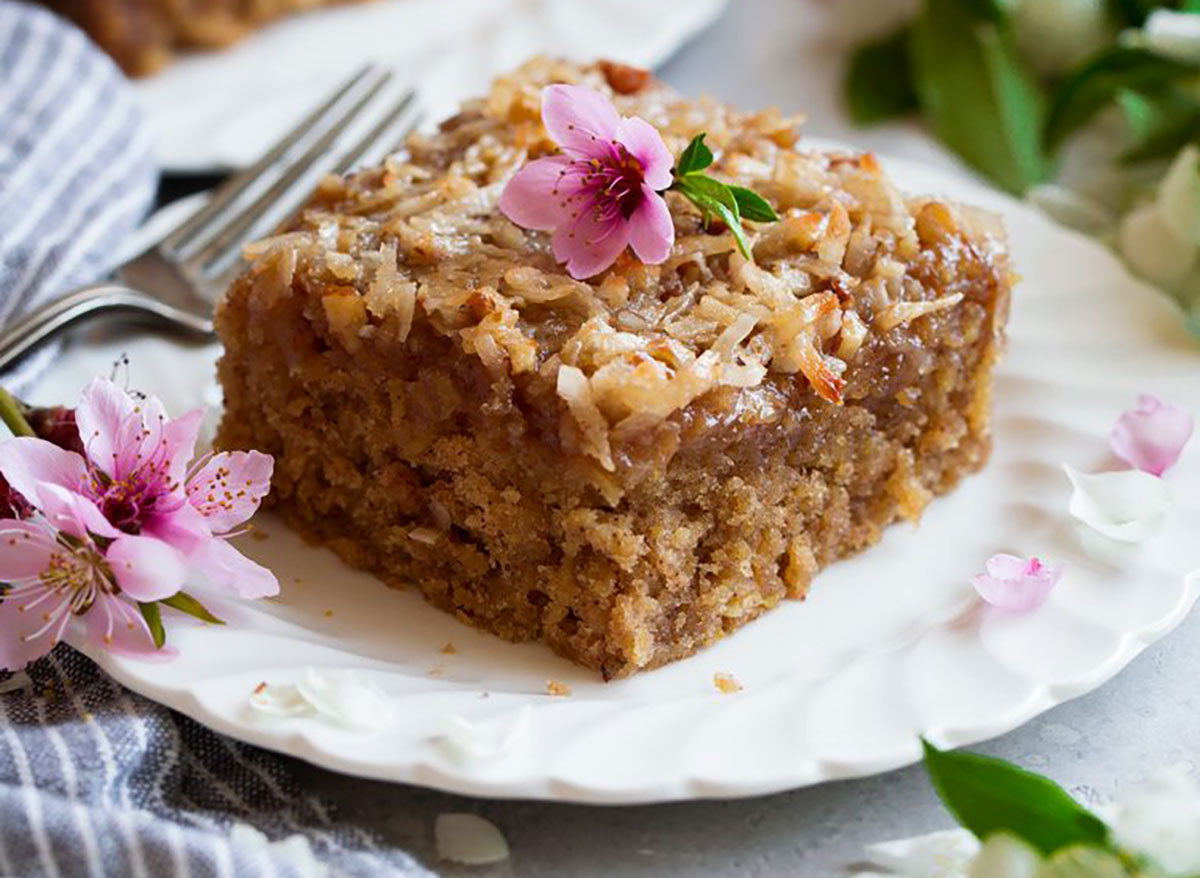 If you're a fan of oatmeal cookies, then you have to try this mouthwatering recipe for oatmeal cake. Featuring tasty ingredients such as cinnamon, nutmeg, brown sugar, and coconut, this hearty recipe is great to serve at birthdays or even for breakfast. Feel free to add in chocolate chips, raisins, or walnuts to make this cake your own.
Get the recipe from Cooking Classy. 
Old-Fashioned Zucchini Cake with Cream Cheese Frosting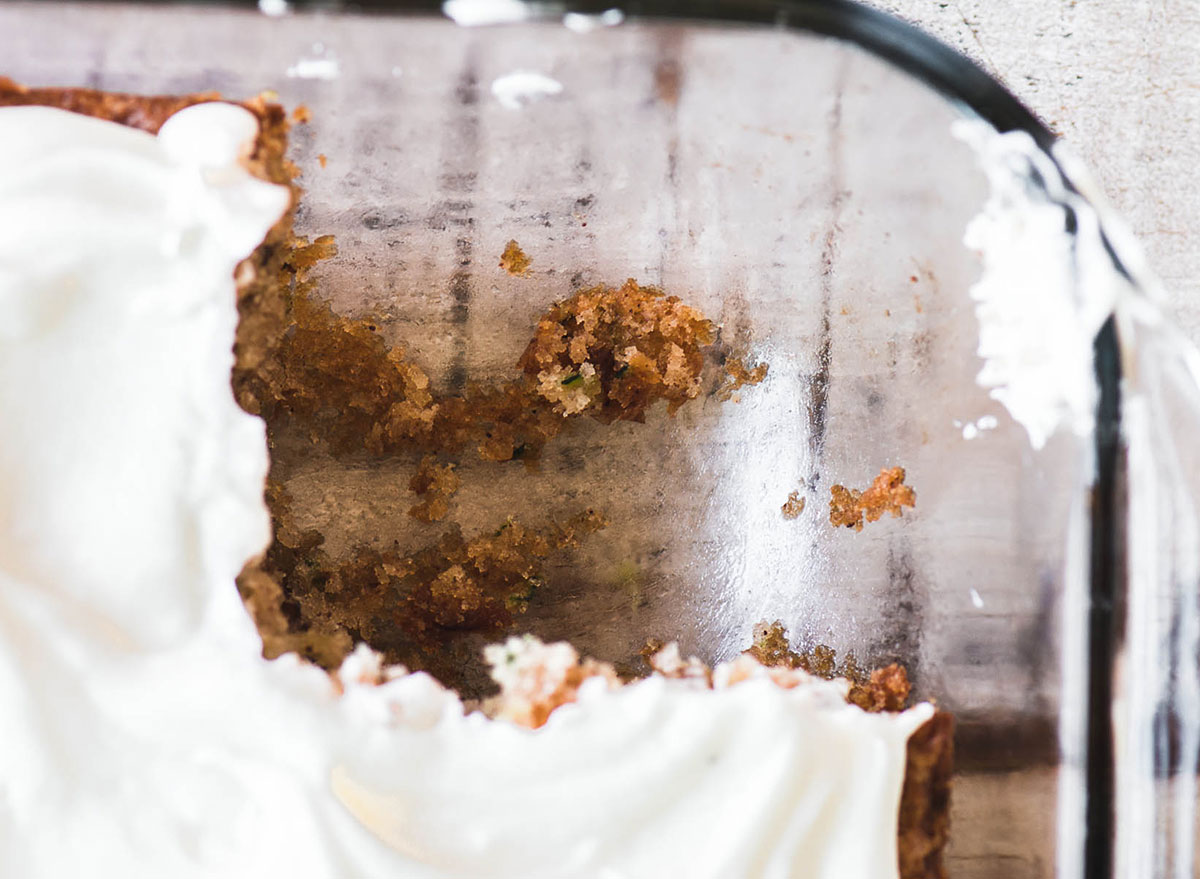 Crunchy walnuts and freshly grated zucchini come together in this recipe that has been a household favorite for decades. The cake is delicious on its own, but if you want to take it to new heights, then be sure to whip up its cream cheese frosting, which is made using softened cream cheese, butter, sugar, vanilla, and a dash of squeezed lemon juice.
Get the recipe from The View from Great Island. 
Carrot Cake
This carrot cake recipe, which was featured in the Farm Journal's Country Cookbook that was originally printed in 1959, uses grated carrots, vanilla extract, and cinnamon to get its signature taste. Our favorite part? The homemade cream cheese frosting!
Get the recipe from Flour on My Face. 
Orange Juice Cake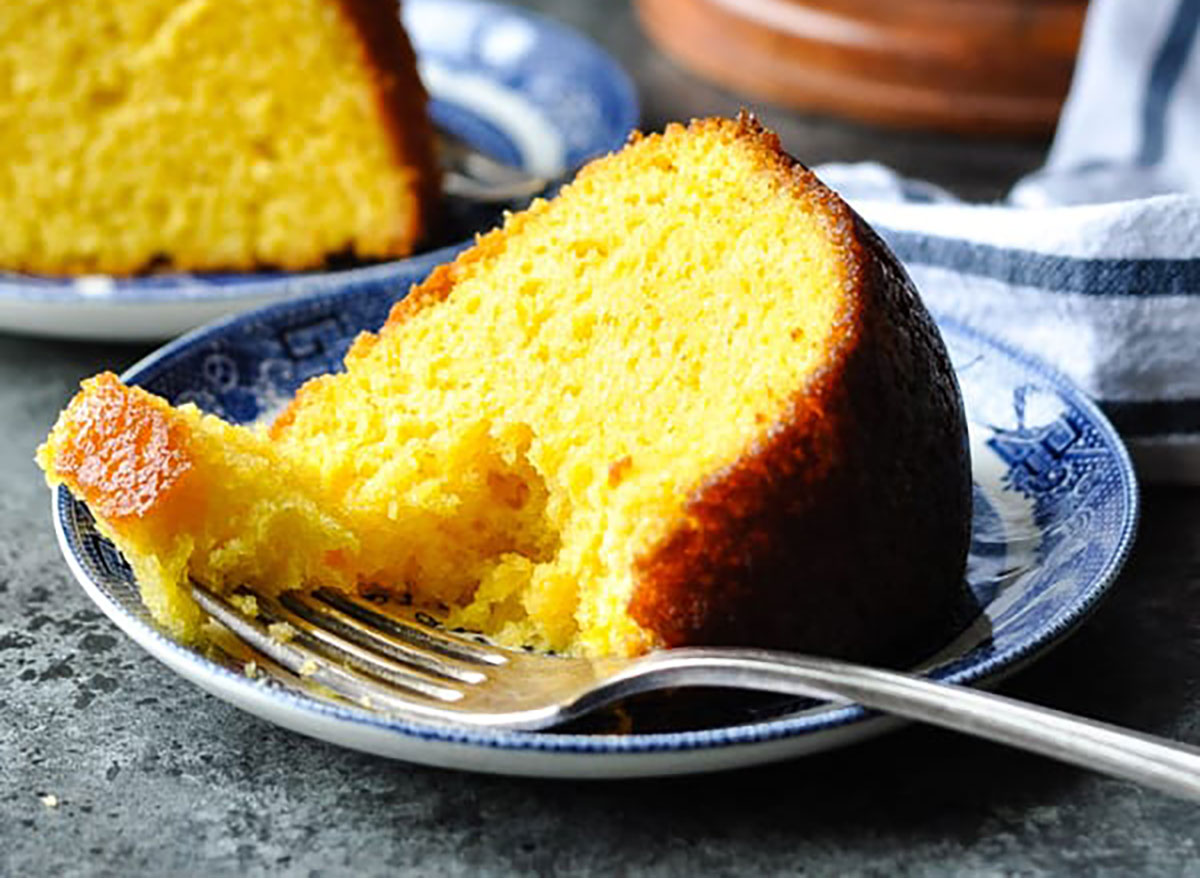 This old-fashioned orange juice cake uses orange zest, boxed yellow cake mix, and an orange glaze to create its sweet and tangy flavor that will keep you coming back for more. An unexpected ingredient, instant vanilla pudding mix, also lends a hand to help this unique cake achieve maximum moistness.
Get the recipe from The Seasoned Mom. 
Bavarian Potato Coffee Cake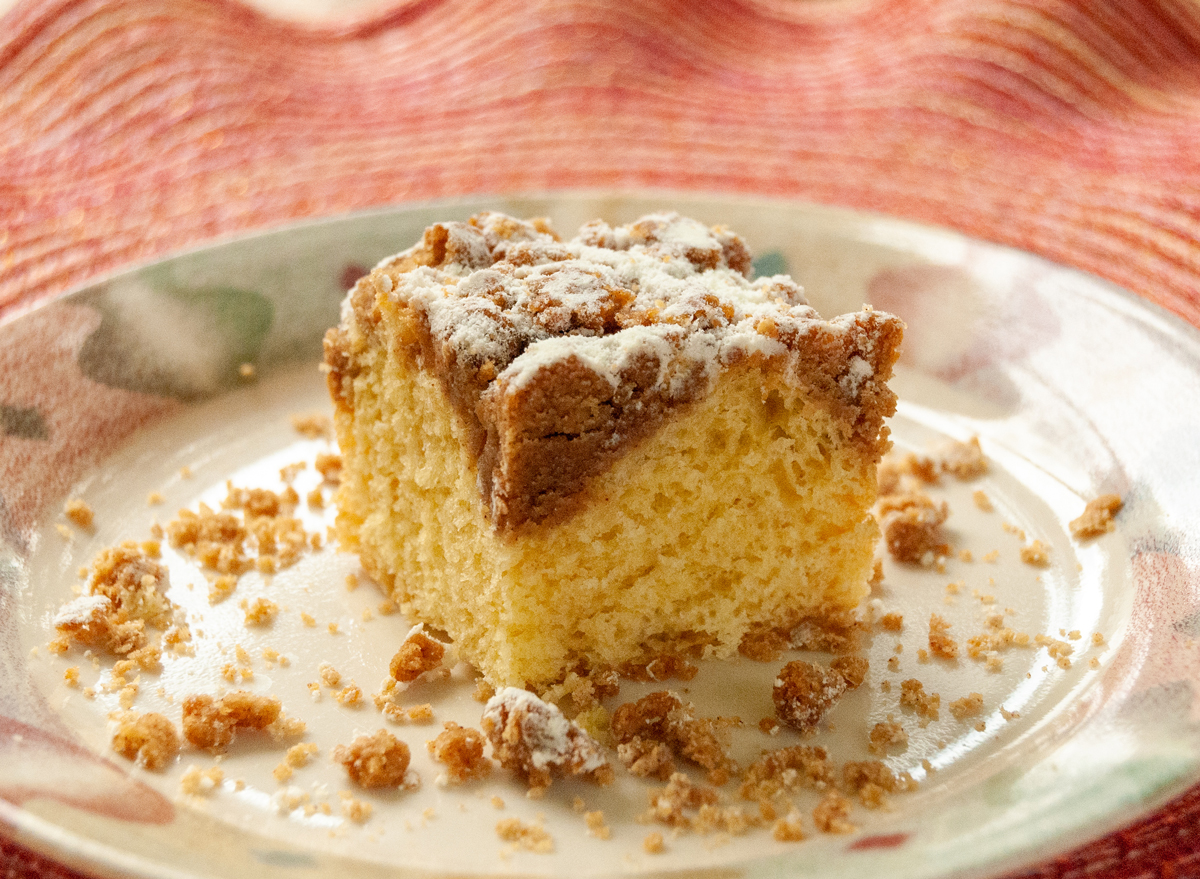 If you want to try out something new, then this is the dessert for you. This delicious recipe for Bavarian potato coffee cake, which is made using brown sugar, milk, and dried fruit, was originally published in one of Imperial Sugar's vintage cookbooks years ago. Its secret ingredient? Mashed Russet potatoes, which helps this unique cake get its undeniably moist texture.6254a4d1642c605c54bf1cab17d50f1e
Get the recipe from Imperial Sugar. 
Healthy Angel Food Cake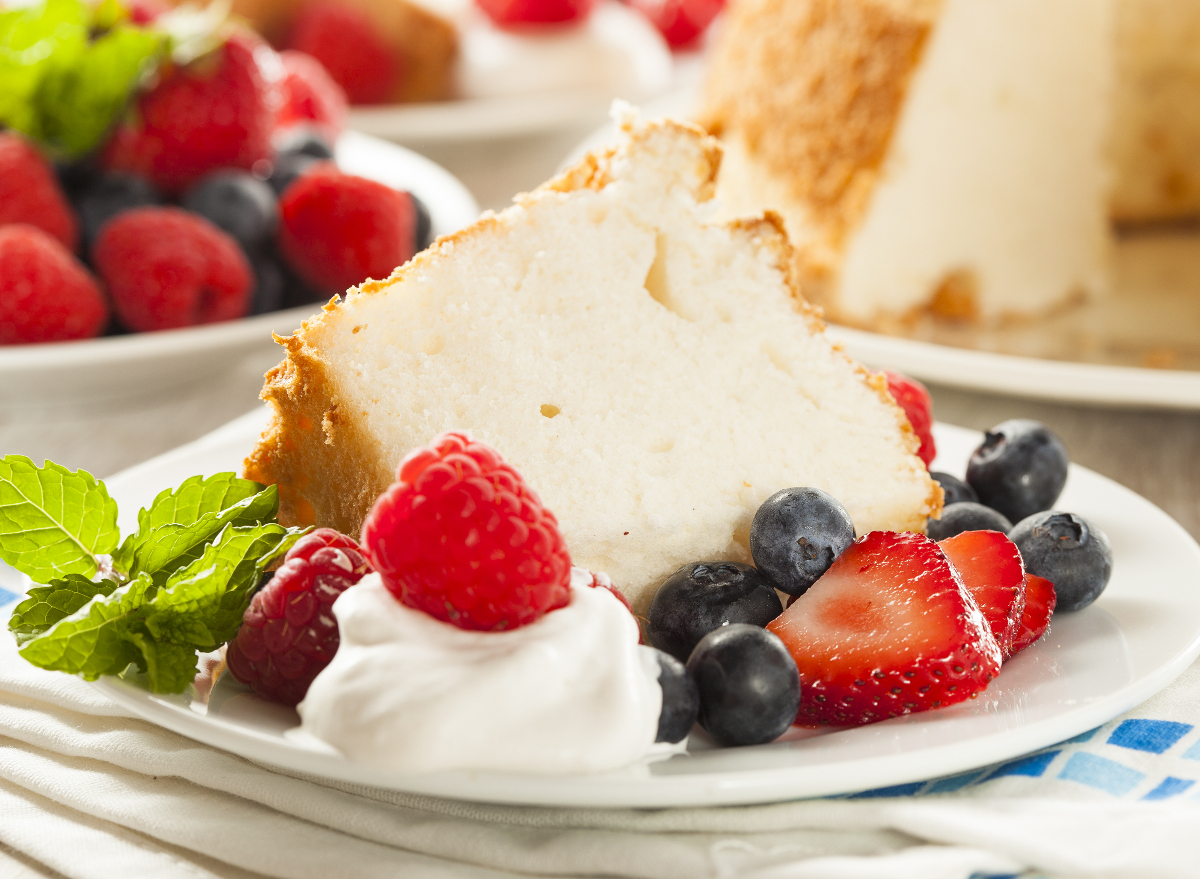 Angel food cake, which first started to pop up in cookbooks all the way back in the 1800s, is known for its spongy texture and delicately sweet flavor. This old-fashioned delicacy gets a healthy upgrade in this updated recipe, which is made using less sugar. Whether you serve this cake plain or topped with fresh whipped cream and chilled berries, it's sure to become a fast favorite for any birthday get-together.
Get the recipe from The Vintage Mixer. 
Coca-Cola Cake
At first glance, Coca-Cola may sound like an unexpected ingredient for a birthday cake, but in the 1960s and '70s, it was all the rage. We love how in this specific recipe, the sweet and fizzy drink is not only mixed into the batter but also infused into the frosting.
Get the recipe from Averie Cooks. 
Chocolate Mint-Whipped Cream Cake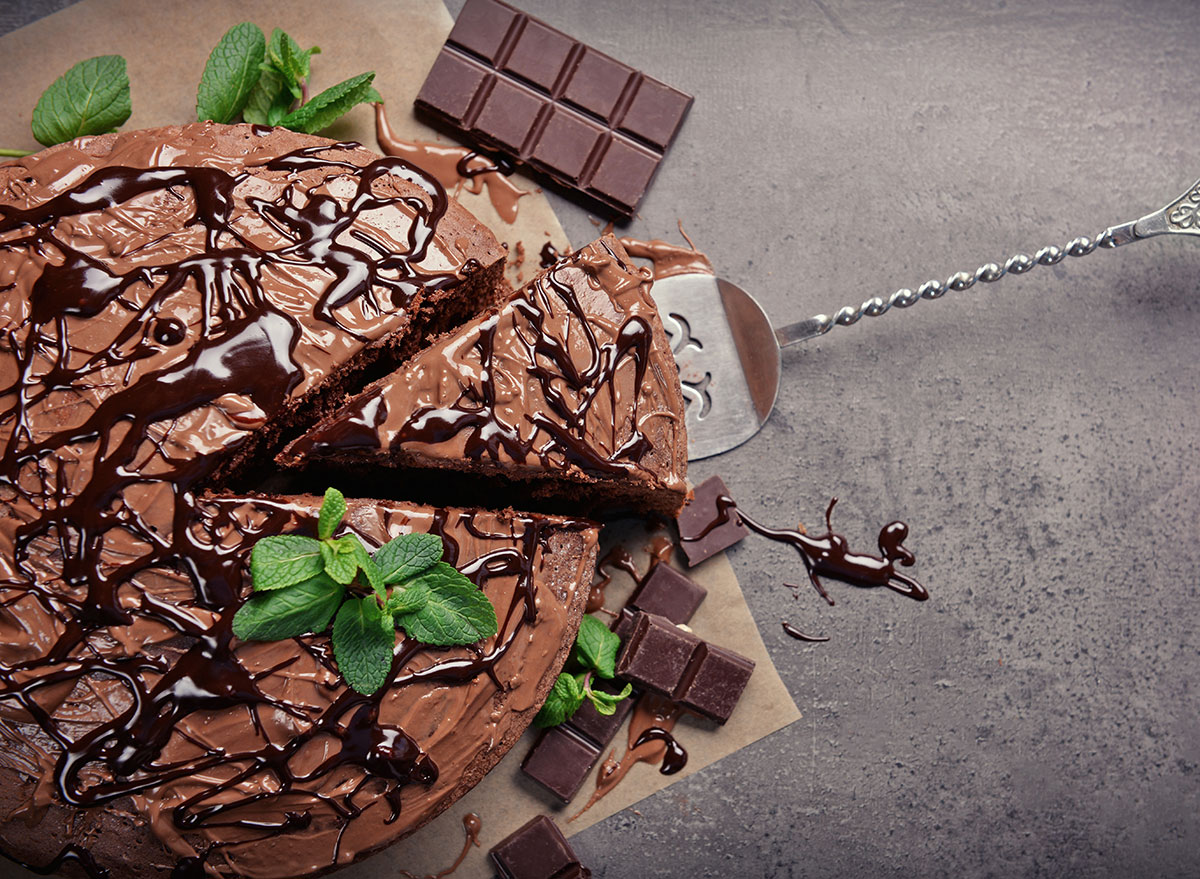 If you're looking for a fun cake recipe that combines two must-have flavors—rich chocolate and cool peppermint—then look no further. This 1968 recipe is everything we want in a cake and more. Made using unsweetened cocoa, smooth vanilla extract, and mint-infused whipped cream, this recipe is perfect for all those mint chocolate chip ice cream fans out there.
Get the recipe from Click Americana.