4 Healthy Habits Simone Ashley Followed For a Flat Belly in "Bridgerton"
This Netflix star is all about living a fun, balanced lifestyle.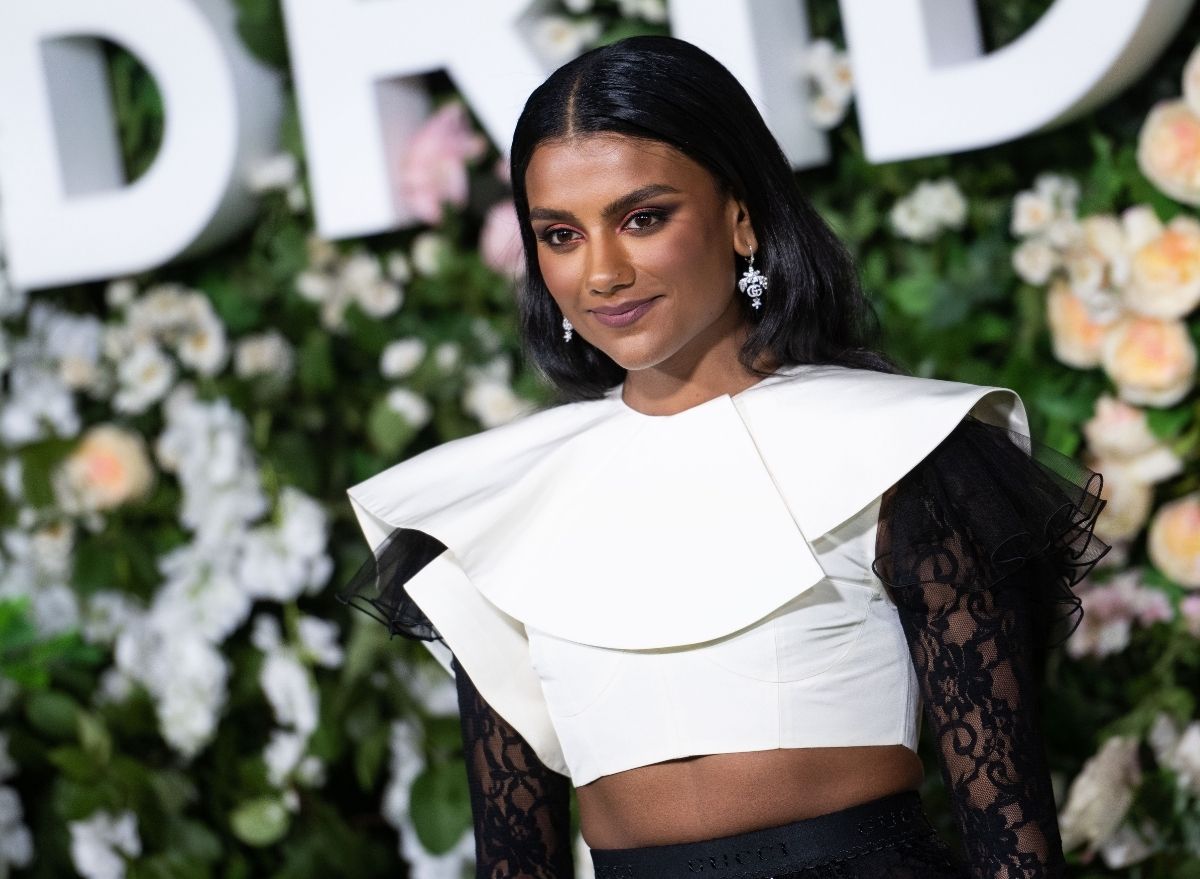 If you're a fan of the Netflix period drama, Bridgerton, then chances are you've been captivated by season 2's leading lady, Simone Ashley. This talented actor, who you can also see in Sex Education on Netflix, is taking the internet by storm.
And even though Ashley rocks the period-piece fashion viewers are obsessed with, it was her recent appearance at the Bridgerton Season 2 premiere in London that had fans going wild.
Ashley showed up on the red carpet wearing a beautiful two-piece Gucci outfit, but it was her abs that truly stole the show that night. While many people may be quick to assume that it's the show's old-fashioned corsets that have helped Ashley get a toned body, she explains to Glamour UK why this isn't true.
"[Wearing a corset] changes your body," she tells Glamour. "I had a smaller waist very momentarily. Then the minute you stop wearing it, you're just back to how your body is. I had a lot of pain with the corset, too, I think I tore my shoulder at one point."
Instead, Simone Ashley seems to get her toned stomach from living a fun, balanced, and healthy lifestyle. Continue reading to learn more about some of her healthy habits, and for more celeb news, check out The 5 Eating Habits Tom Brady Swears By.
She has a real love for food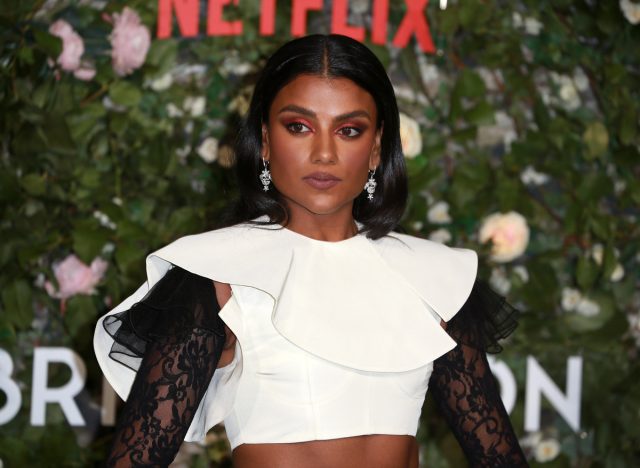 Ashley is quite a fan of traveling the world and treating herself to new things, especially when it comes to trying new food. It's this enjoyment of food without guilt that helps her have a balanced relationship with eating.
She recently revealed to CNN that whenever she's on a vacation, she likes to treat herself to "an absolutely massive meal and some really nice wine with friends and good music."
She also told Glamour that on her first day of filming, she wanted to give herself a healthy, full meal in order to keep herself feeling good and energized throughout the day. Her food of choice for filming? Salmon! Unfortunately, she told Glamour, the corsets on set made eating a very uncomfortable experience.
She stays active in nature
Simone Ashley loves staying active, and some of her favorite ways to do that involve doing the things she already loves while being outdoors when she can.
She told CNN, "I am a big nature person. I love to swim. I love hikes, going to the beach, eating really good food."
She learned how to horseback ride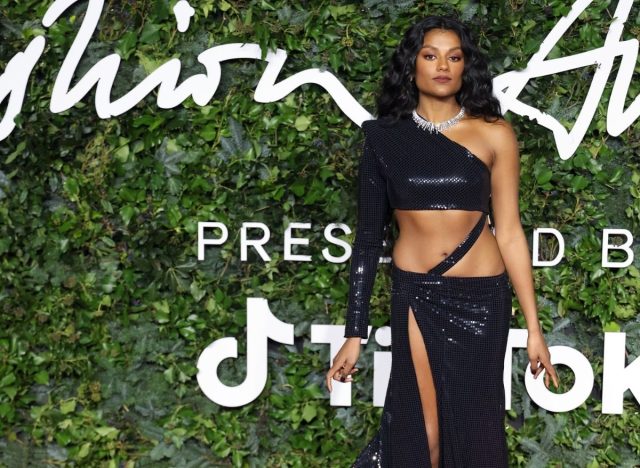 If you've seen season 2 of Bridgerton, you know that Ashley does her fair share of horseback riding in the show. But this was a new experience for her, and by the very first day of shooting, she was already in the saddle.6254a4d1642c605c54bf1cab17d50f1e
Ashley was horseback riding for about one and a half hours every day in order to get comfortable with it. She told Glamour UK that this experience was also helpful mentally, because "once you're on the horse, you kind of get out your head and you don't think of anything else."
She gives herself time to rest, too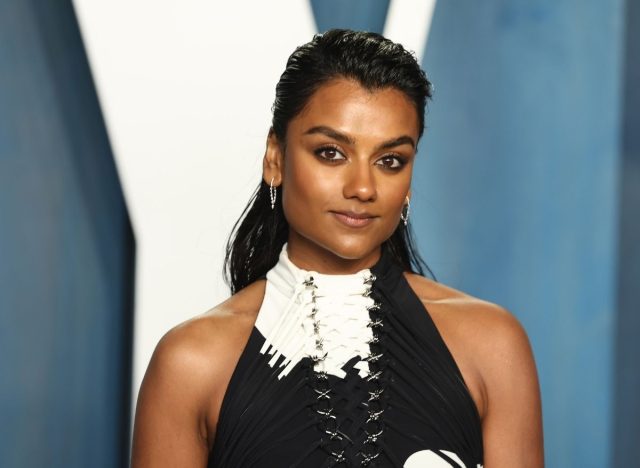 Ashley enjoys staying physically fit, but she equally enjoys the balance of getting enough rest, too. According to Glamour, in her downtime, Ashley enjoys "hanging with her dog, watching old episodes of Friends, going on hikes." She also learned kickboxing, eats healthy, and loves to read.