Healthy Meals at Applebee's
What's better than eating delicious food from Applebee's? Noshing on free and delicious food from Applebee's, of course!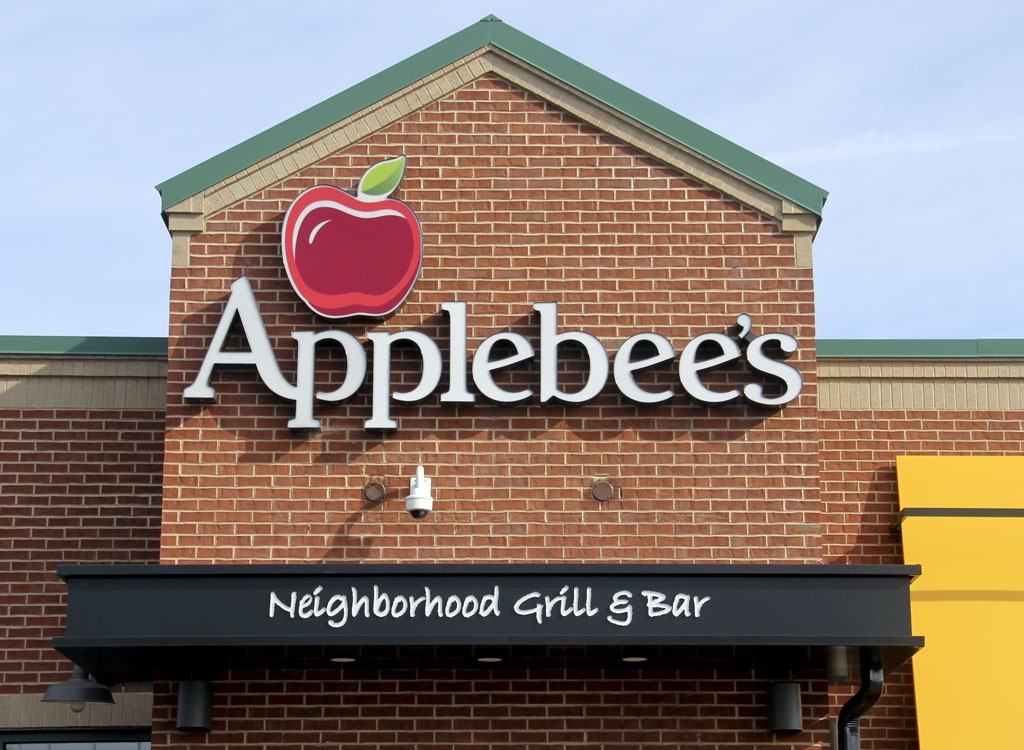 Tomorrow, July 21, the fast-casual chain will be giving away sampler plates of its new sriracha shrimp (720 calories, 2,360 milligrams of sodium) and churro s'more (640 calories, 72 grams of sugar) appetizers. But Applebee's isn't just handing out meals to be nice; they're counting on you ordering a meal on top of your free tasting-size apps. If you're planning to indulge in one of the not-so-healthy new apps, it's all the more important that you order a healthy main dish—especially if you're trying to lose weight.
To help you stay on track tomorrow—and any other time you find yourself dining at the chain—we've tracked down the best dishes for your waistline and health, and they're not all from the "Have It All" menu like you might expect. Though many of our picks below are a bit higher in salt than we'd ideally recommend, they're still the best options on the menu. If you're trying to cut back on sodium, be sure to treat Applebee's as a once-and-a-while treat or follow our customization suggestions for each dish.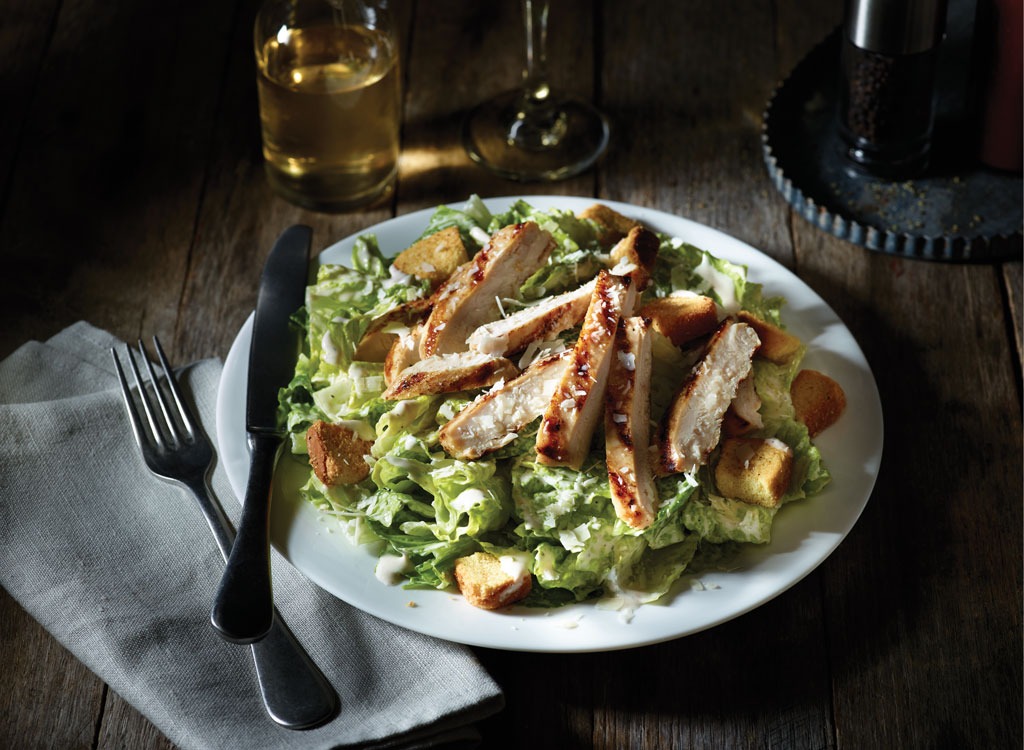 Half-Size Grilled Chicken Caesar Salad & Baked Potato
740 calories, 46 g fat, 17 g saturated fat, 1,010 mg sodium, 53 g carbs, 6 g fiber, 5 g sugar, 31 g protein
The fiber and protein in this meal are sure to keep you satisfied for hours. Don't be shocked to see us recommending a baked potato. Though the spud has a bad rap, it serves up a good amount of potassium and vitamin C, a nutrient that can fight off stress and aid weight loss.
Customize It: To keep calories and fat to a minimum, steer clear of toppings like sour cream and bacon bits, and enjoy your baked spud topped with some heart-healthy olive oil (Applebee's has it on hand—just ask for it) and pepper. Our calculations include the Caesar dressing, but asking for that on the side will shave off some additional fat and calories.6254a4d1642c605c54bf1cab17d50f1e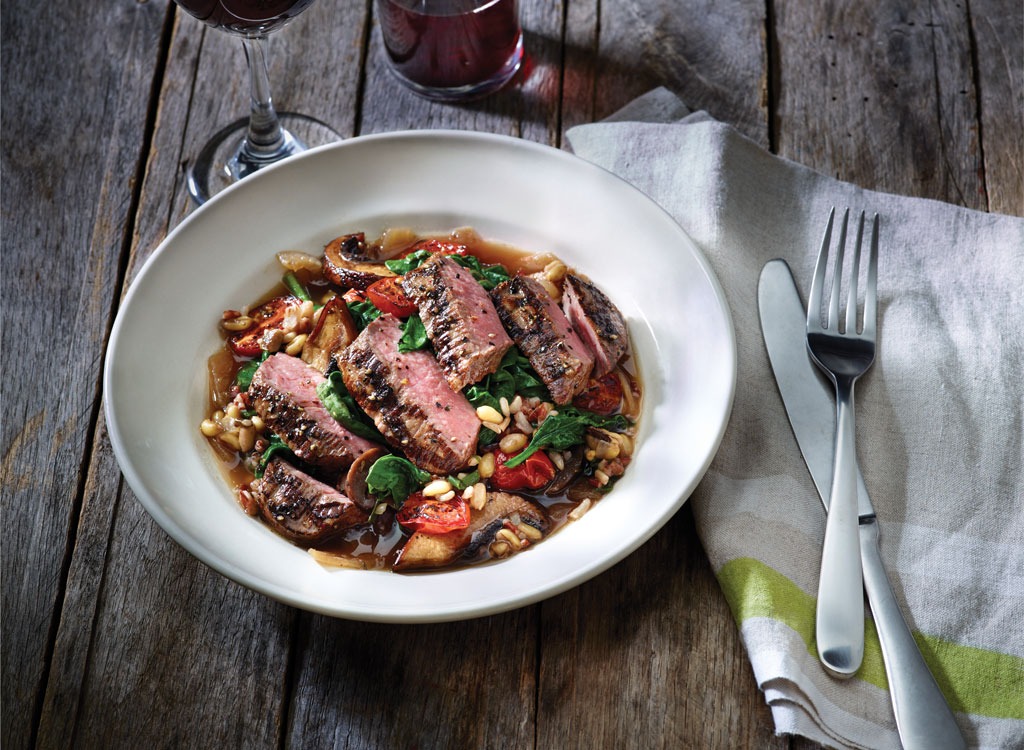 Pepper-Crusted Sirloin & Whole Grains
350, 10 g fat, 4 g saturated fat, 1,540 mg sodium, 41 g carbs, 6 g fiber, 7 g sugar, 28 g protein
Flavor-wise it's hard to go wrong with a pepper-crusted sirloin. Applebee's serves the low-fat, iron-rich cut of meat on a bed of whole grains along with some sautéed spinach, roasted portobellos and grape tomatoes (a fruit that's filled with lycopene, an antioxidant that decreases the risk of coronary artery disease and various types of cancers), and tops it all off with a light broth.
Customize it: To nix some of the salt, tell your server you'd like the broth served on the side and ask that they don't sprinkle any salt on your meat.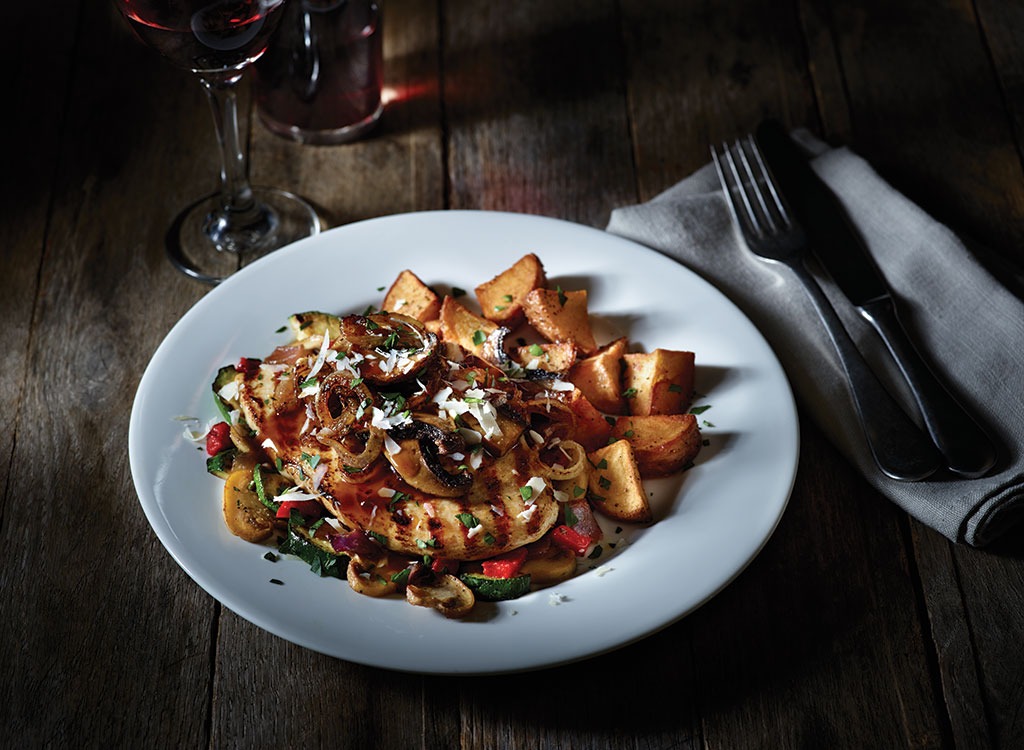 Napa Chicken & Portobellos
500 calories 16 g fat, 4 g sat fat, 1,610 mg sodium, 38g carbs, 5 g fiber, 12 g sugar, 50 g protein
To create this low-calorie dish, chefs cover portobello mushrooms, onions and protein-filled chicken breasts with a red wine sauce and some Parmesan cheese. It's served alongside sautéed zucchini, roasted peppers (a veggie that's rich in the metabolism-boosting compound dihydrocapsiate) and red potatoes (one of the most satiating plants in the produce aisle), which ensures the dish provides an alphabet of vitamins.
Customize it: Ask your server to hold the cheese and get the sauce on the side. This will axe some of the bloat-causing sodium.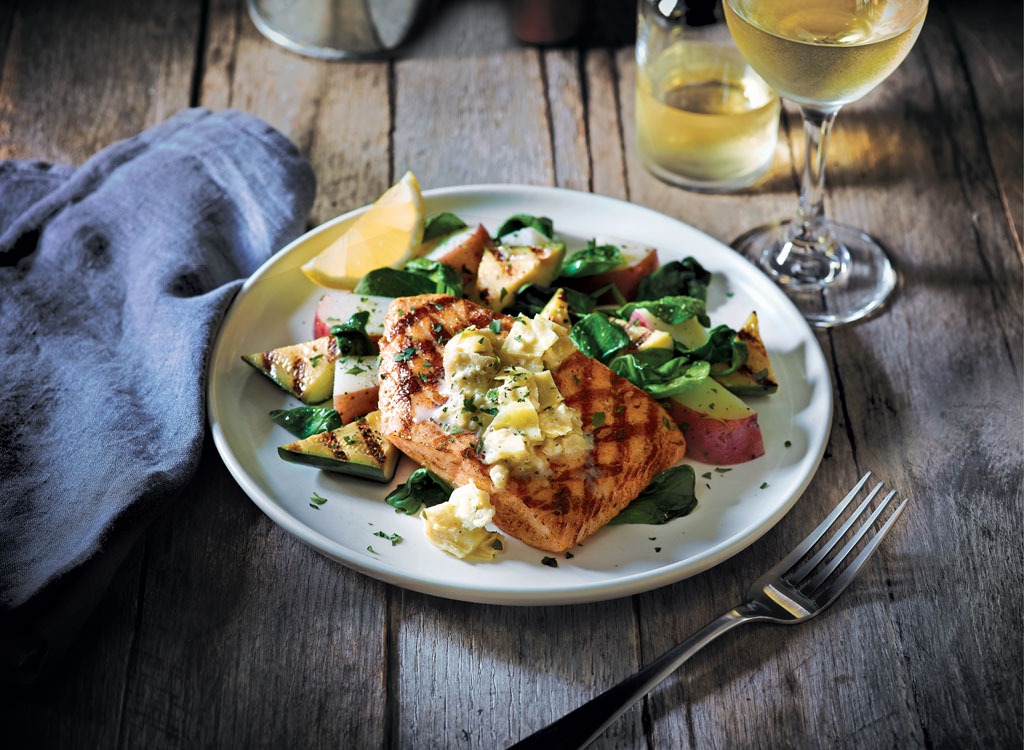 Savory Cedar Salmon
540 calories, 32 g fat, 8 sat fat, 1,810 mg sodium, 24 g carbs, 6 g fiber, 4 g sugar, 42 g protein
Salmon is not only rich in omega-3s, healthy fats that fights off metabolism-slowing inflammation, but also a great source of protein, a nutrient that increases post-meal calorie burn by as much as 35 percent. We love that this cedar-infused dish comes with a side of veggies and steamed potatoes, but we aren't fans of its high sodium count.
Customize it: Since salt tends to lurk in sauces and spreads, ask if the chef can go light on the sauce or give it to you on the side. If they give it to you on the side, make sure to cut yourself off after a light drizzle.
Lunch Sized Tomato Basil Soup and Honey Balsamic House Salad
470 calories, 30 g fat, 10.5 g saturated fat, 1,450 mg sodium, 39 g carbs, 5 g fiber, 23 g sugar, 12 g protein
This soup and salad duo can be ordered at most Applebee's locations Monday through Friday until 3 p.m. Though there are tons of dressings and broths to pick from, our suggested combination keeps sodium and calories to a minimum and serves up a solid hit of satiating protein.
Customize It: To cut fat and calories further, ask for the dressing on the side and only drizzle on a tablespoon or two.
FOR HUNDREDS MORE WEIGHT-LOSS IDEAS, click here for our new book Eat This, Not That! 1,247 Awesome Slimming Swaps. Order now to get your FREE GIFT!
Photo Credit: Applebee's & dcwcreations / Shutterstock.com