11 Restaurant Chains Closing Locations In 2023
Even some of the most famous chains have shuttered locations.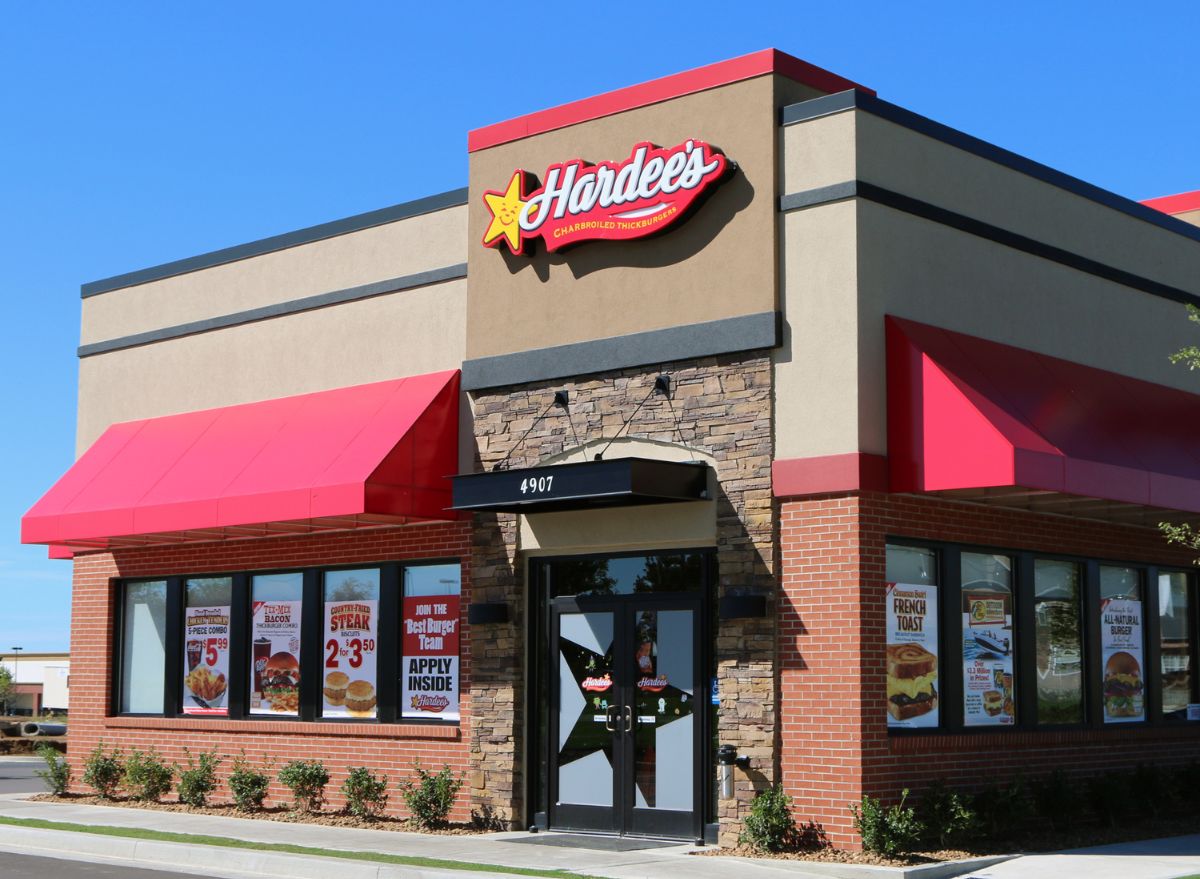 No matter the time or place, restaurant closures are an unavoidable part of the restaurant industry. And 2023 has been a particularly major year in terms of restaurant closures.
Soaring costs for food, labor, and other commodities, as well as the continuing aftermath of the COVID-19 pandemic, have contributed to the growing list of restaurant closures in 2023 and recent years. Even some of the most familiar and established restaurant brands, including Applebee's and Cracker Barrel haven't been immune to these financial pressures.
On the other hand, some of the restaurant closures we've seen in 2023 so far aren't necessarily a sign that the brands are in poor health. Some companies decide to shutter restaurants over legal issues or disputes with their franchisees. Occasionally, the closures are even strategic moves aimed at allowing the company to expand bigger and better than before.
Whatever the reasons, consumers may find that their favorite chain eateries have become fewer and further between over the last few months. Here are eleven restaurant chains that are closing or plan to close multiple locations in 2023.
Steak 'n Shake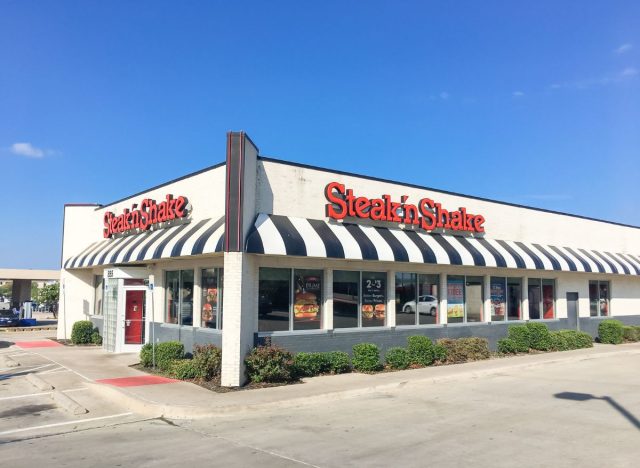 Steak 'n Shake has been shrinking gradually for years, and 2023 is no exception. The beloved regional burger chain–which is primarily located in the Midwest–has struggled amid complaints about its service and quality and came precariously close to declaring bankruptcy in 2021.
While Steak 'n Shake's sales and profits did improve in the most recent quarter, the chain's restaurant count still got smaller. Biglari Holdings, the company that owns Steak 'n Shake, has permanently closed eight restaurants this years. Steak 'n Shake franchisees have also shuttered 16 locations, according to Restaurant Business Magazine.
The decrease in Steak 'n Shake's restaurant count is even starker when you look further back than 2023. According to data company ScrapeHero, there were 416 Steak 'n Shake locations in the United States as of mid-July. Steak 'n Shake ended 2018 with 626 locations, per QSR, so the chain is now down more than 200 restaurants in less than five years.
Hardee's
In one of the most severe entries on this list, a major Hardee's franchisee declared bankruptcy this spring following the closure of a whopping 39 restaurants. The franchisee, Summit Restaurant Holdings, once ran 145 locations throughout the South, Midwest, and West, but its unit count was down to 108 restaurants as of May 2023, Restaurant Business Magazine reported.
The first sign of Summit's troubles came in late April as local news outlets began reporting a string of recent Hardee's closures throughout the South and Midwest, including some that were reportedly operated by the now-bankrupt franchisee.
Restaurant Business Magazine, citing court documents, reported that Summit faced traffic declines during the COVID-19 pandemic and struggled from the elevated food and labor costs that have plagued the wider restaurant industry.
High Bluff Capital Partners, a private equity firm that owns Church's Texas Chicken and Quiznos, recently agreed to purchase 81 of the bankrupt franchisee's locations. Hardee's owner CKE Restaurants also agreed to buy nine additional restaurants from Summit, leaving 17 restaurants that weren't rescued from bankruptcy, Restaurant Business Magazine reported.
Dairy Queen
Some ice cream fans across the country now have one less scoop shop to choose from after Dairy Queen shuttered a handful of locations this year. According to local news reports, the closures included a Carbondale, Ill., store and a Merritt Island, Fla., shop that had been in business for nearly 60 years. Another Dairy Queen location in Glen Carbon, Ill., also permanently closed down in May.
The family who owned the Merritt Island Dairy Queen said the closure was due to disagreements with the company, WOFL reported. The Carbondale location seems to have closed for a similar reason. A Dairy Queen spokesperson said in a statement to KFVS that the company had been working with the Carbondale owners for some time to address operational issues, and they made the decision to shutter the restaurant when it "did not meet the necessary requirements."
Meanwhile, the owners of the shuttered Glen Carbon location did not share any reasons for the closure in a May announcement on Facebook.
"The DQ location in Glen Carbon is permanently closed. ​​We're thankful for all the DQ fans that have supported this location over the last 9.5 years and for many years before with other owners," the announcement read.
Cracker Barrel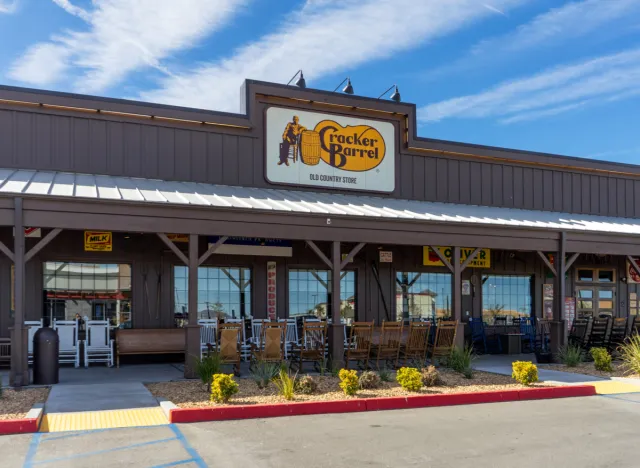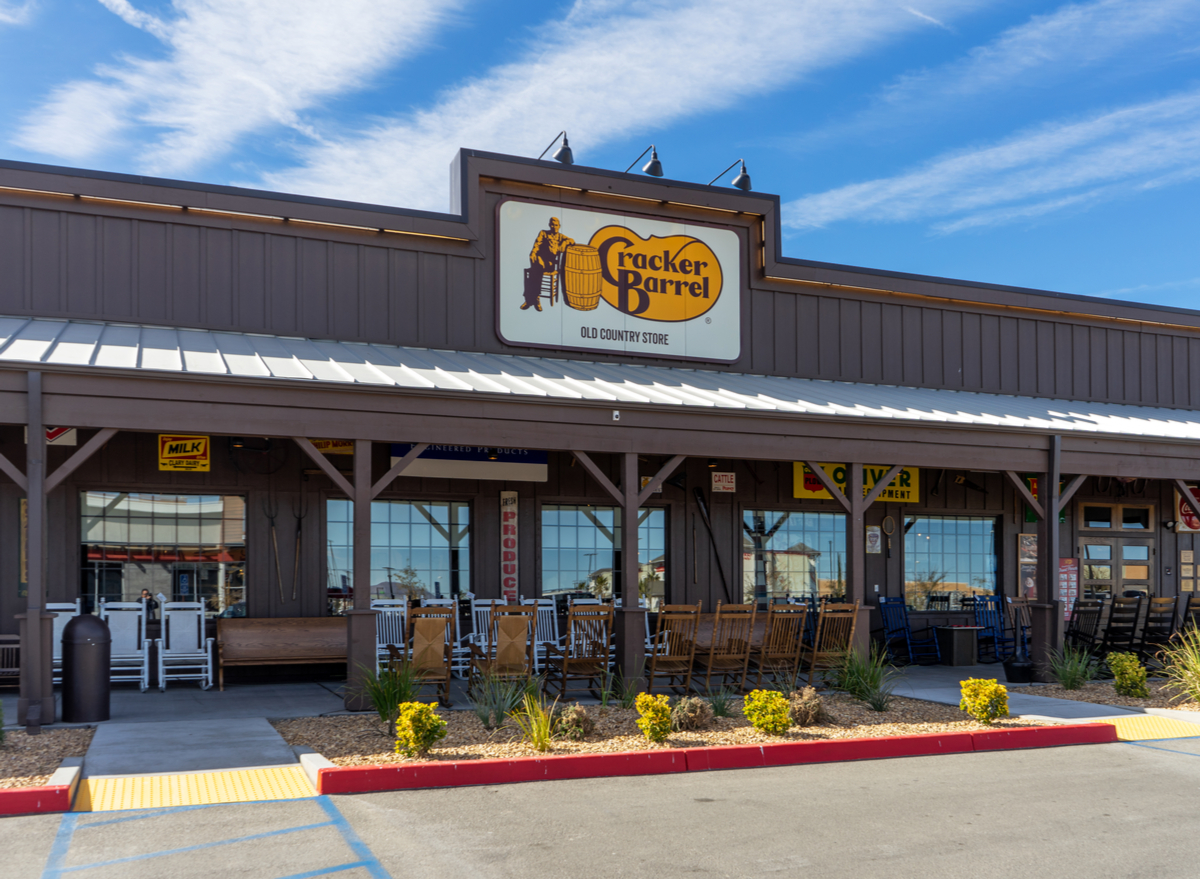 Cracker Barrel has been losing customers in 2023—and its restaurant count has shrunk since the start of the year as well.
The Southern-themed American restaurant chain permanently shuttered its two remaining restaurants in the Portland, Ore., area in March, WMTV reported. Cracker Barrel also closed another location a few hours away from Portland in Bend, Ore.
In a statement to WMTV, a company spokesperson said they made the decision to shutter the three Oregon restaurants after they were unable to recover from the business impacts of the COVID-19 pandemic.
Pizza Hut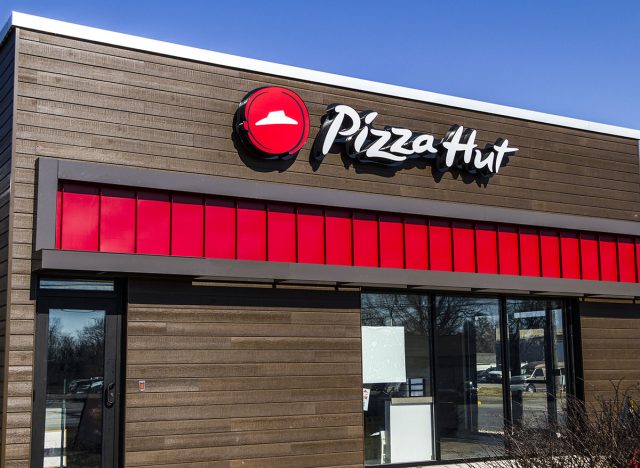 In unfortunate news for any Pizza Hut fans in New York, the chain abruptly shuttered at least seven locations throughout the state earlier this summer. Local media outlets were the first to report the closures, which impacted the restaurants in Cobleskill, Johnstown, Herkimer, Monticello, Amsterdam, Gloversville, and Ballston Spa.
In a statement, Pizza Hut verified that those seven locations were no longer serving guests, but didn't provide a reason for the closures.
"While we can confirm these particular locations have closed, the Pizza Hut brand is experiencing growth, including in New York, and remains committed to providing outstanding service and products to our valued customers across the country," the statement said.
Outback Steakhouse
Just a few months after two Outback Steakhouse locations in Hawaii closed down permanently in Feb., another location from the popular steakhouse chain appears to have stopped serving guests.
The Outback Steakhouse in Methuen, Mass., recently closed its doors for good, local news outlet The Daily Voice reported. A Google search showed that the location is currently marked as permanently closed. The restaurant's Facebook page also states that it is permanently closed. This means that at least three Outback locations have closed down since the start of 2023.
Despite the handful of closures this year, Outback is currently working toward an ambitious expansion goal. The chain announced in 2022 that it planned to open 75 to 100 additional locations in the United States in the coming years.
Red Lobster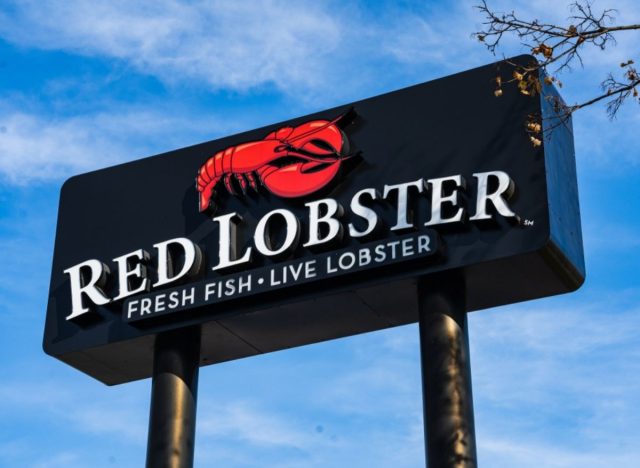 Since its opening in 1968, Red Lobster has been serving up fresh lobster, baskets of cheddar bay biscuits, and endless shrimp platters for customers across the country. While the chain prides itself on affordable seafood for everyone, the restaurant has struggled significantly in recent years and shuttered several once-successful locations. 
The seafood joint previously had over 700 restaurants globally, but that number has been dwindling. In 2021, Red Lobster lost five units, and in 2022 through 2023, the chain shuttered eight more.  
Even though these closures only account for 1% of Red Lobsters' locations, the trend could continue in 2023. The Thai Union Group, who owns Red Lobster, said the closures have all been in the best interest of the chain as a whole and asserted that they are not the beginning of the end for the company. 
"We regularly review our restaurant portfolios as part of the normal course of business," a Red Lobster spokesperson told Restaurant Business Online. "As a result, we have concluded that these locations are no longer viable for Red Lobster."
Applebee's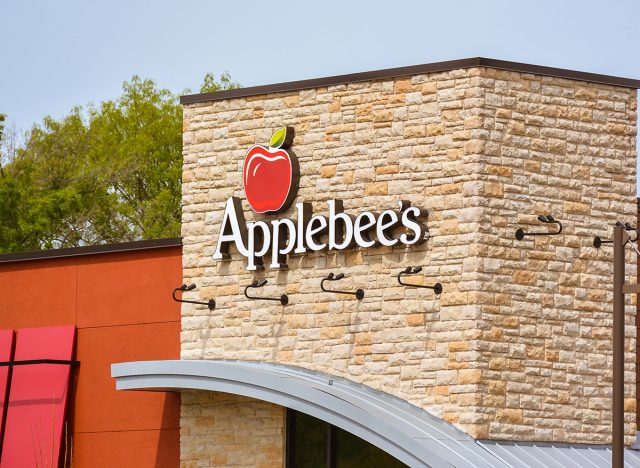 Applebee's has been shrinking for years—and the closures won't come to an end in 2023.6254a4d1642c605c54bf1cab17d50f1e
The casual dining chain announced announced last week that it expects to end the year with 25 to 35 fewer restaurants than it had at the start. This will be an even bigger decrease than the 10 to 20 net closures that Applebee's initially expected to see in 2023.
These loss of these restaurants will add to the hundreds of Applebee's closures in recent years. The company has been working to remove underperforming restaurants from its system and get back on the right track for growth. After ending 2021 with its lowest total in more than a decade, Applebee's was eyeing 2023 as the year when it would finally start increasing its restaurant count again. However, higher development costs have slowed down new restaurant openings for the brand, while work is still underway to weed out the underperforming locations.
In better news, Applebee's president Tony Moralejo said during an earnings call last week that the closures will open doors for new restaurant openings in the future.
"Closing these underperforming restaurants opens up new trade areas. It opens up opportunities for growth especially when you consider our broader development strategy. Our new vice president of development is working closely with franchisees to take advantage of these opportunities."
Burger King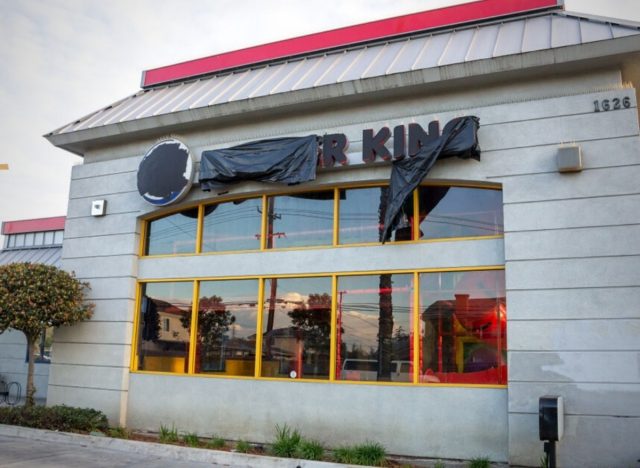 Despite the aggressive push to revamp the brand with its $400 million "Reclaim the Flame" initiative, Burger King has seen a few franchisees fail since the start of the year. In April of 2023, franchisee EYM King had to close down 26 restaurant locations in Michigan after Burger King sued it for allegedly failing to pay required royalties, ad fund payments, and other charges, Restaurant Business Magazine reports. 
Another Burger King franchisee that declared bankruptcy in March, Meridian Restaurants Unlimited, revealed in April court filings that it was closing 27 Burger King locations across Minnesota, Utah, Montana, Kansas, Nebraska, and North Dakota. The company hasn't ruled out closing even more restaurants further down the road, though it said it doesn't expect to shutter "all or even a substantial portion" of its locations.
Unfortunately, Burger King's closures likely won't stop there. Josh Kobza, CEO of Burger King's parent company Restaurant Brands International, revealed in May that they expect to shutter around 300 to 400 locations in the United States by the end of 2023. Kobza said that most of the closing restaurants will be "low volume" units as they work to improve the overall health of the Burger King system after years of stagnant sales.
TGI Friday's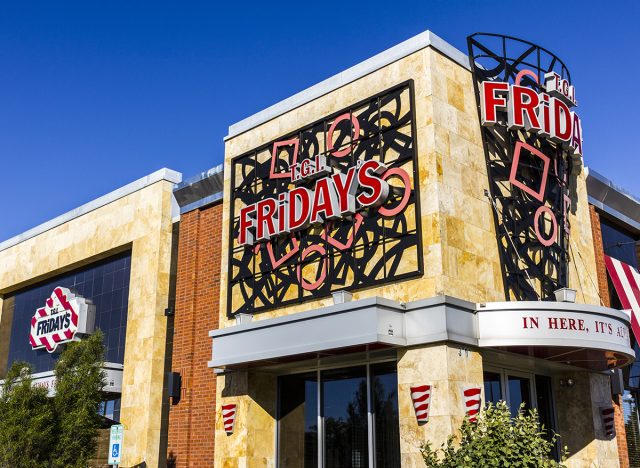 TGI Friday's, which got its start in the 1960s, saw 20% of its restaurant close during the pandemic and is shuttering even more in 2023.  The "Every Hour is Happy Hour" sit-down chain is currently only operating 289 locations, after having closed more than a handful of units in 2022. Multiple TGI Friday's locations in Massachusetts and Texas also announced their permanent closures in February 2023. The chain, however, is planning to expand internationally, having struck a deal to open 75 new TGI Friday's locations across South and Southeast Asia.
Krispy Kreme
Despite record sales in 2022 and an exciting partnership with McDonald's, Krispy Kreme still plans to close  14 locations in 2023. These closures are more of a pruning of low-performing stores rather than signs of widespread company issues.
The chain also lost 10 units in 2022, as a result of the restaurants' inability to bring in viable profits and customer traffic. The closures seem to have the desired effect as the chain generated $1.52 billion in net revenue by the end of the year. The brand is seeing success from trying to hone in on quality over quality and still has faith in the current business model. 
"We remain very confident in our long-term goal of achieving more than 50,000 points of access globally," Krispy Kreme president and CEO Mike Tattersfield said in a 2022 earnings call. This will include the "hub-and-spoke" business model—where larger locations complete with donut production facilities called "hubs" ship out donuts to smaller shops called "spokes"—to perfect the art of donut freshness and customer satisfaction.
A version of this story was originally published in April 2023. It has been updated to include new information.
Zoe Strozewski
Zoe Strozewski is a News Writer for Eat This, Not That! A Chicago native who now lives in New Jersey, she graduated from Kean University in 2020 with a bachelor's degree in journalism.
Read more about Zoe