15 Awesome Ideas for How to Eat Chia Seeds
"Ch-ch-ch-chia!" There's so much more that you can do with superfood seeds beyond just sprinkling them on top of things.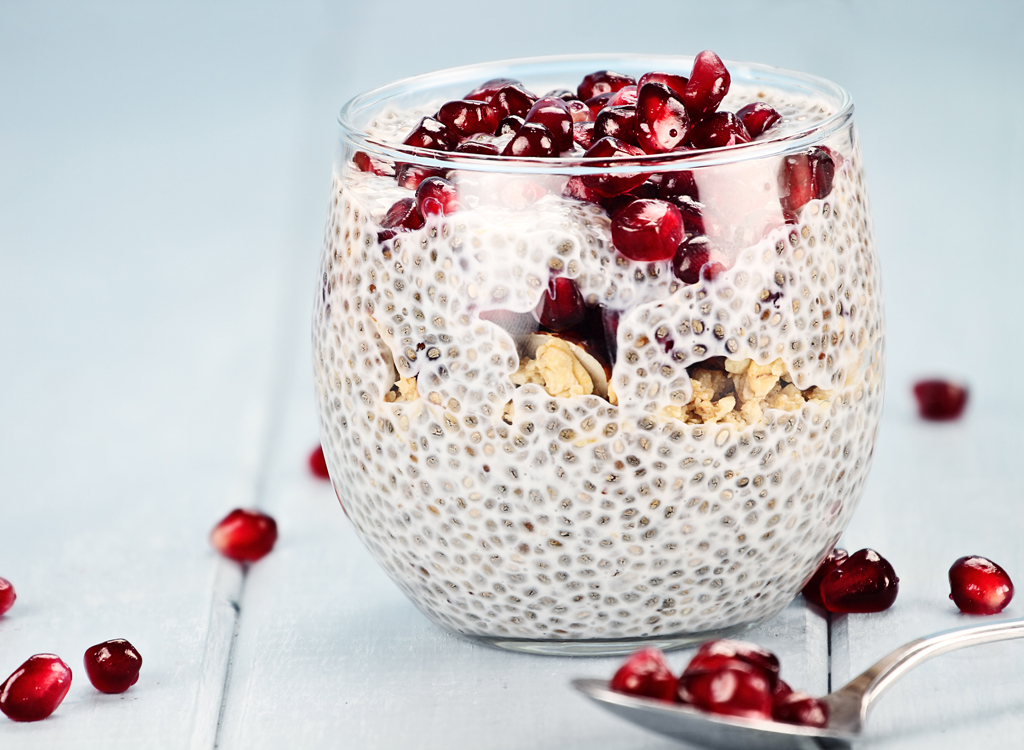 Chia seeds have come a long way since being only recognized as the little things that made those funny chia pets grow. More recently they've become known as the all powerful superfood that they actually are. The list of benefits for these nutrient-packed little seeds is a long one for sure: Chia seeds are a complete protein with three times more iron than spinach, double the amount of potassium than bananas, and a great source of fiber to help aid digestion. These may be tiny seeds, but the word "chia" itself means "strength," derived from the Mayan language. So that should tell you something about how mighty they truly are!
Chia seeds can be used in a variety of different ways because of their mildly nutty flavor and great bite. Add them to a sweet dish or a savory dish to get you an extra bump of energy.
And when you're looking to shed a few pounds they come in handy because not only do they make you feel fuller faster since they absorb 10 times their weight in water, but they also reduce food cravings. (One tablespoon of chia seeds has only 60 calories with 0 grams of sugar and 5 grams of fiber!) These are two key factors when you're looking to boost your metabolism on a weight loss journey, so check out 15 awesome ways to use them now!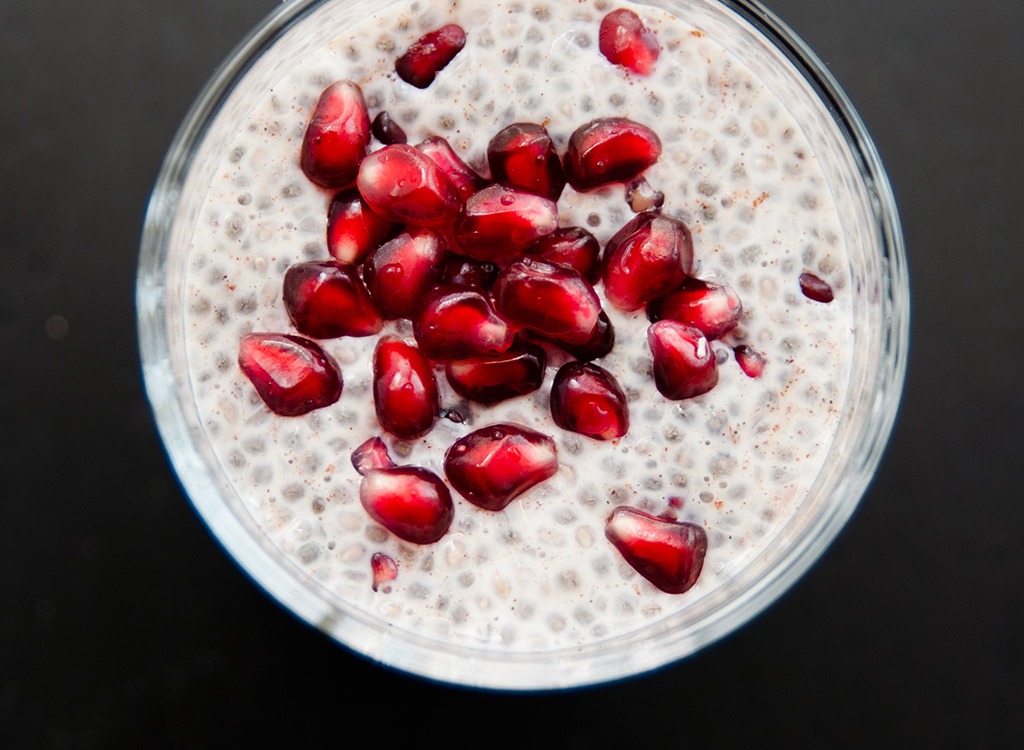 By simply combining your favorite milk with chia seeds, these puddings cannot get any easier! Chia seed pudding is a great way to start off your day or make a healthy dessert. Use 1 cup of a milk alternative like almond or coconut milk with a 3 tablespoons chia seeds, mix well, and refrigerate overnight. The golden rule for chia seed pudding: 3 tablespoons chia seeds to 1 cup milk ratio; so, if you're looking to make a whole batch, stick to that. Mix in some fruits, nuts, coconut shavings, powders, or spices, and the options are endless!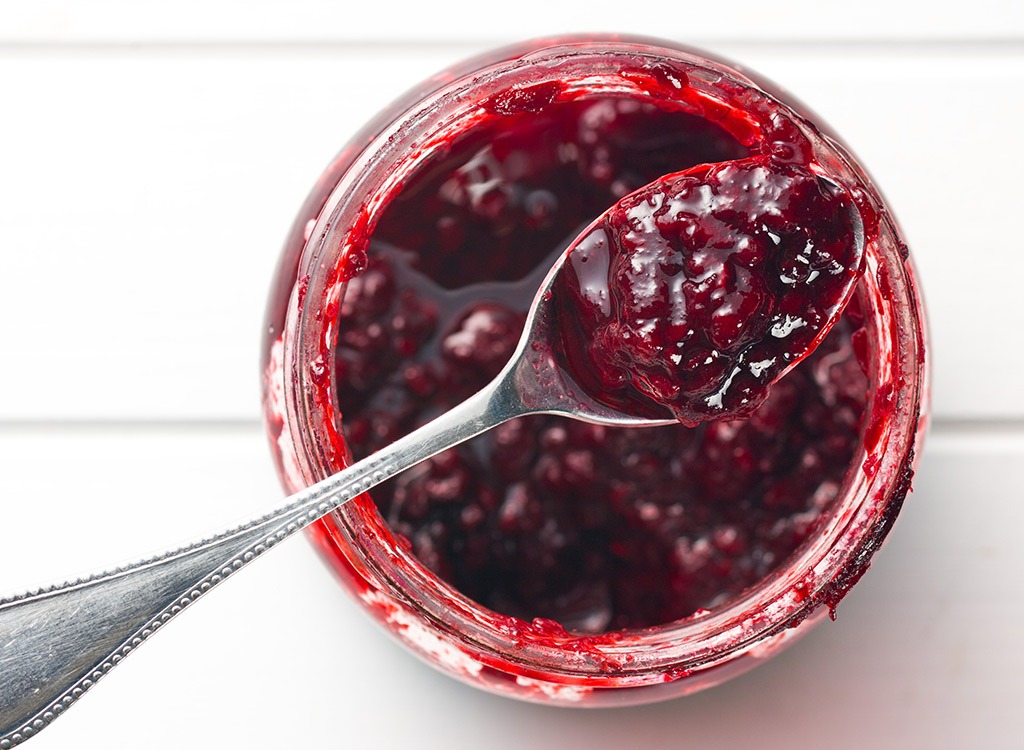 Toss those sugar-packed highly-processed jams in the trash and make your own healthy version at home. Just about every fruit can be combined with chia seeds to create an awesome flavor blasting jam. Since chia seeds turn liquid into a jelly-like matter, all you need to do is mash up your favorite juicy fruit and combine with the chia seeds. 1 tablespoon of chia seeds to every 1 cup of mashed fruit will create the best consistency without any of those unnecessary additives.
Superfoodify Your Smoothie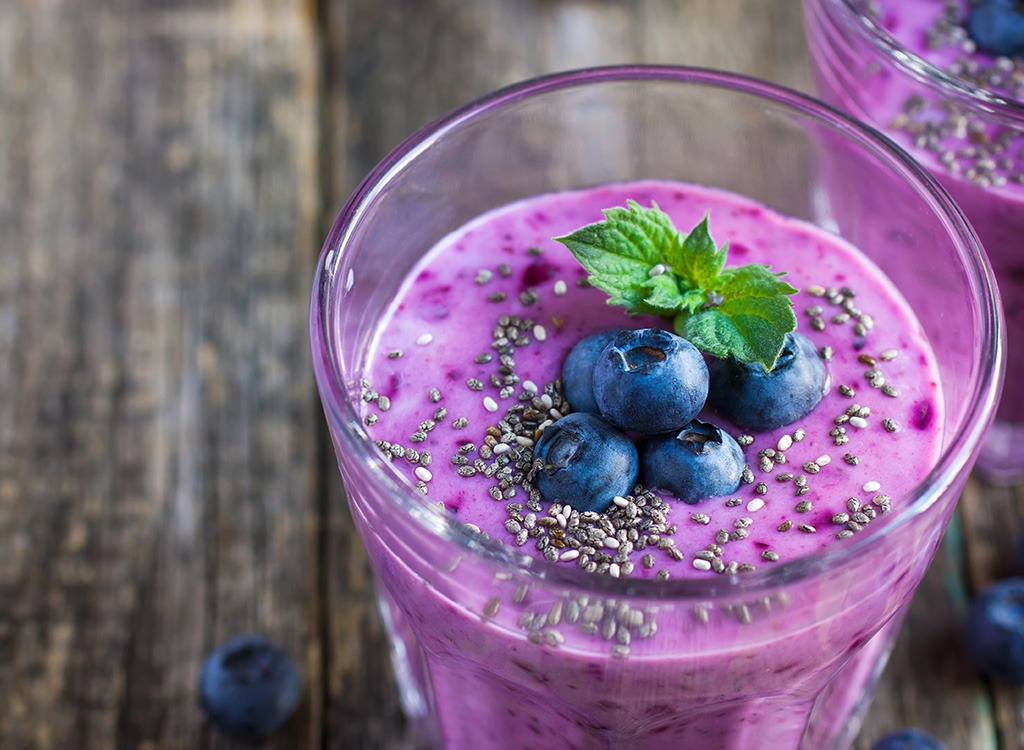 Adding chia seeds to any smoothie is going to increase the nutritional value and give you additional benefits. Don't miss out on this simple way to get the most out of a smoothie! Here's an idea of where you can start:
Ingredients: 1 tablespoon chia seeds, 1 frozen banana, 1 handful spinach, 2 tablespoons cacao powder, 1 cup almond milk
How to Make It: Combine all ingredients and your preference of ice (depending on desired texture) in a blender. Mix on high for 1 minute. Check consistency and add more liquid if necessary. Blend again for 30 seconds. Enjoy this delicious smoothie and check out more weight loss smoothies you can add chia seeds into!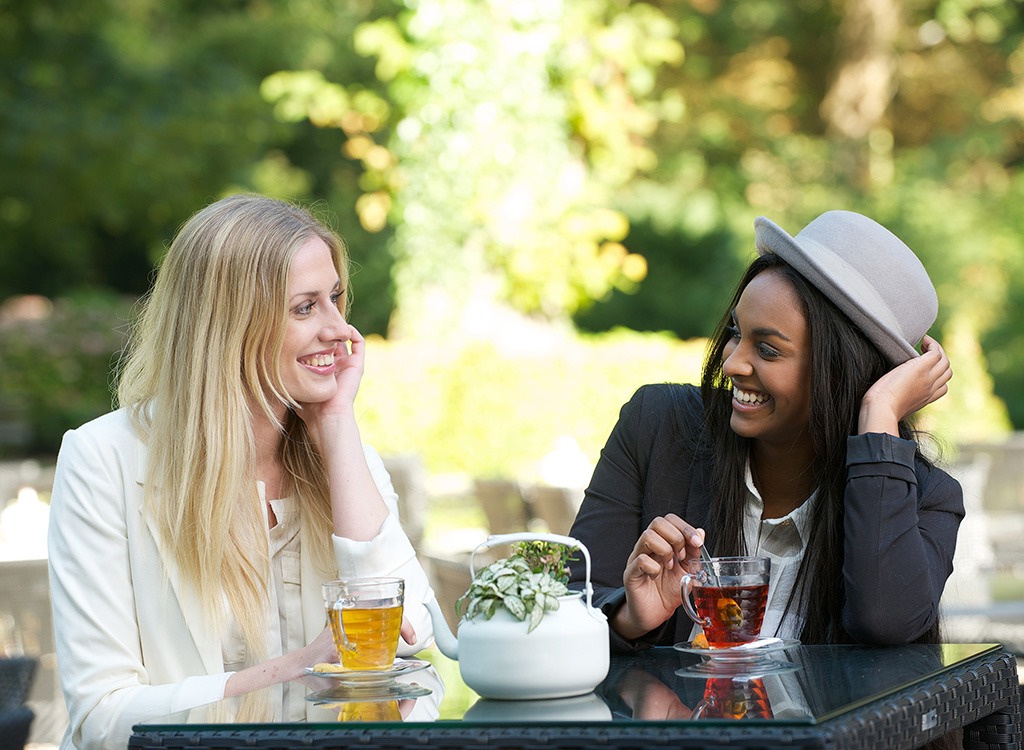 Add some chia seeds to your next cup of tea! About 1 tablespoon should go into every 16 fluid ounces of tea. Whether the tea is iced, hot or room temperature, its makes for a totally new texture with tons healing benefits for your health and metabolism. Try it in one of the teas found in The 7-Day Flat-Belly Tea Cleanse!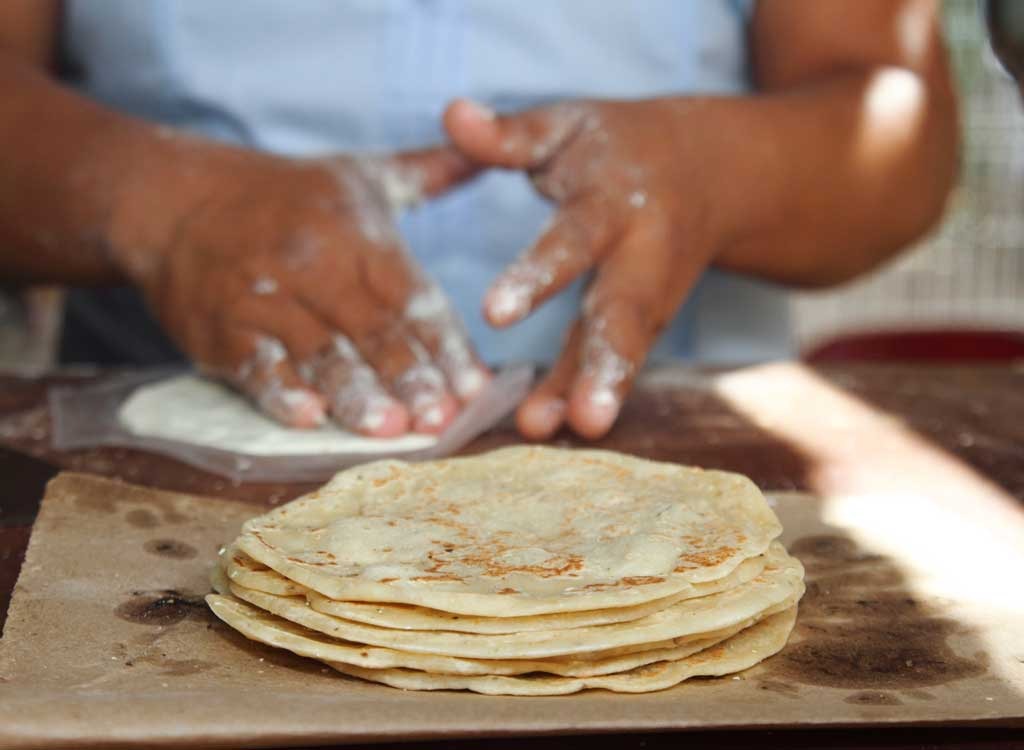 6254a4d1642c605c54bf1cab17d50f1e
Tortillas made of chia seeds are light, but definitely hold up for those tasty additions. Combine 1 ½ cups whole wheat flour, 1 ½ tablespoons flax meal, 2 tablespoons chia seeds, ¼ teaspoon of baking powder, 1 tablespoon oil (coconut or olive) and ⅕ cup of water. Mix well and roll into a firm ball. Separate dough into 4 or 5 even balls and flatten. Heat a pan to medium temperature and place dough in the pan (without greasing) for about 2-3 minutes on each side or until light golden brown. Any of your favorite spices can be added to this mixture to make it sweet or savory! They can also be cut into chips and baked in the oven for another few minutes. These nutritious tortillas are so versatile and really pack in those flavors.
Lighten Up An Old Favorite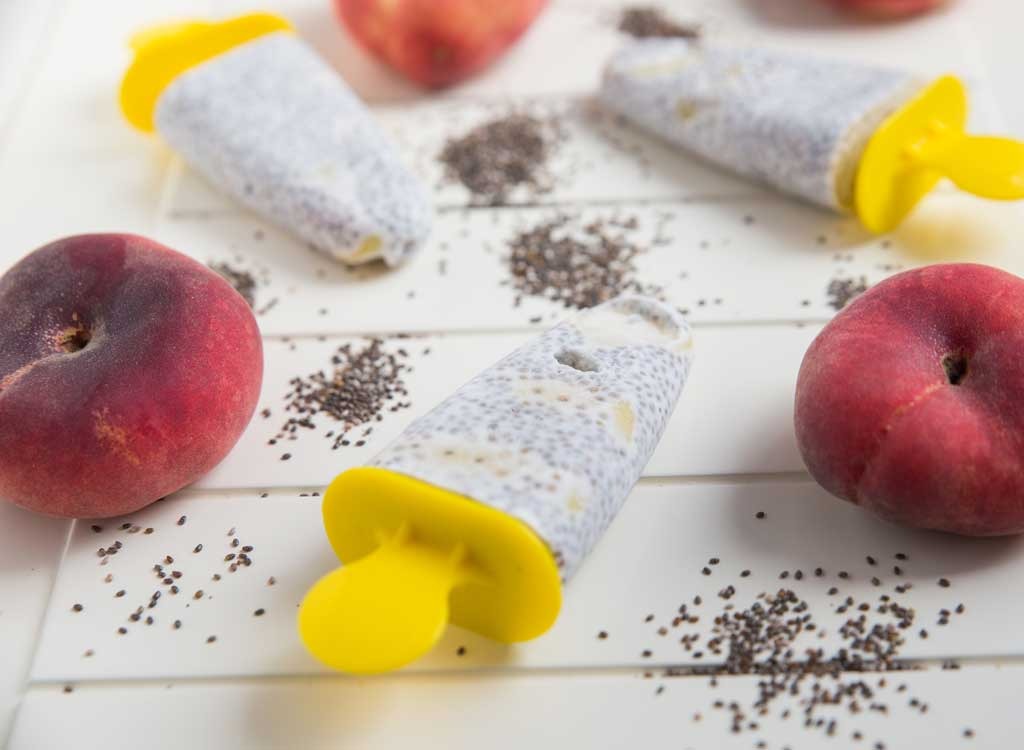 Ice cream pops are perfect for a hot summer day or a late night treat but tend to be filled with refined sugars and heavy fats. With an easy swap of ingredients, you can make those childhood favorites into a wholesome dessert. Combine your favorite berries, coconut milk, and chia seeds to pack in a healthy dose of vitamins and nutrients and not worry about any unknown ingredients. They're effortless to make; just simply blend and freeze the mixture in ice pop trays.
Make a Crust for Your Meats and Fish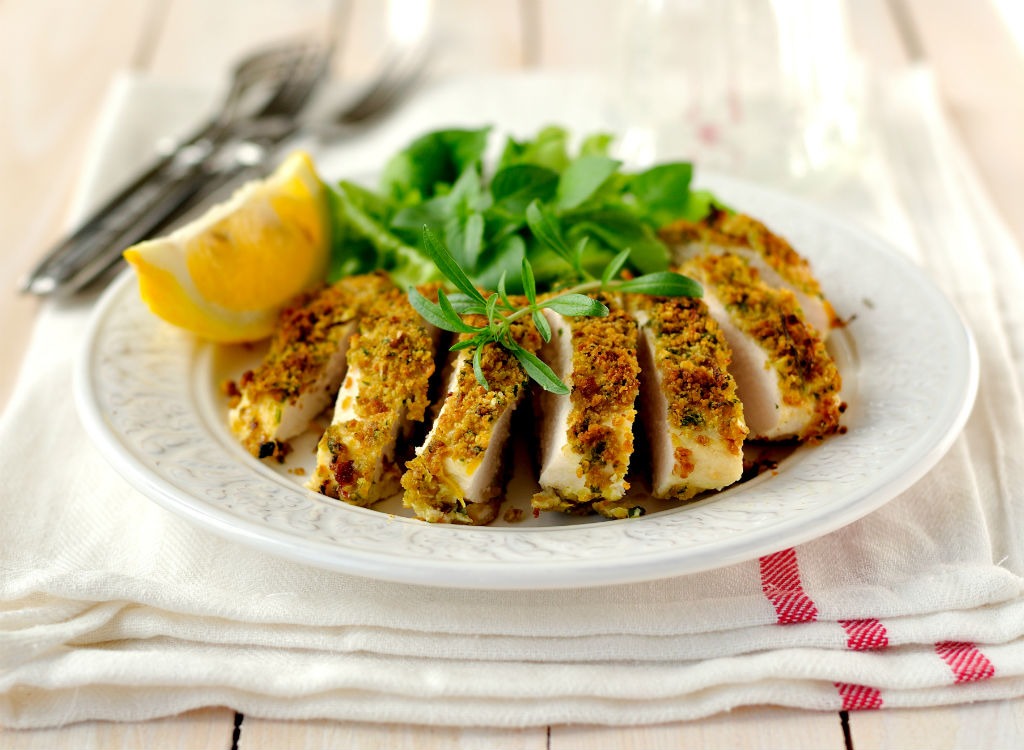 Instead of coating your meat and fish in starchy white flours, use 1 cup of cornmeal or almond meal with 1 tablespoon chia seeds to get a fat-burning crust. Get some of your favorite spices out and work those into the mix to enhance the flavors and rev up the nutrients. Use spices like turmeric and garlic powder which are both great ingredients that help lower your risk of heart disease. These should be baked, not fried, to keep in all the nutrition without overdoing the oils and fats.
Create a Protein Packed Dessert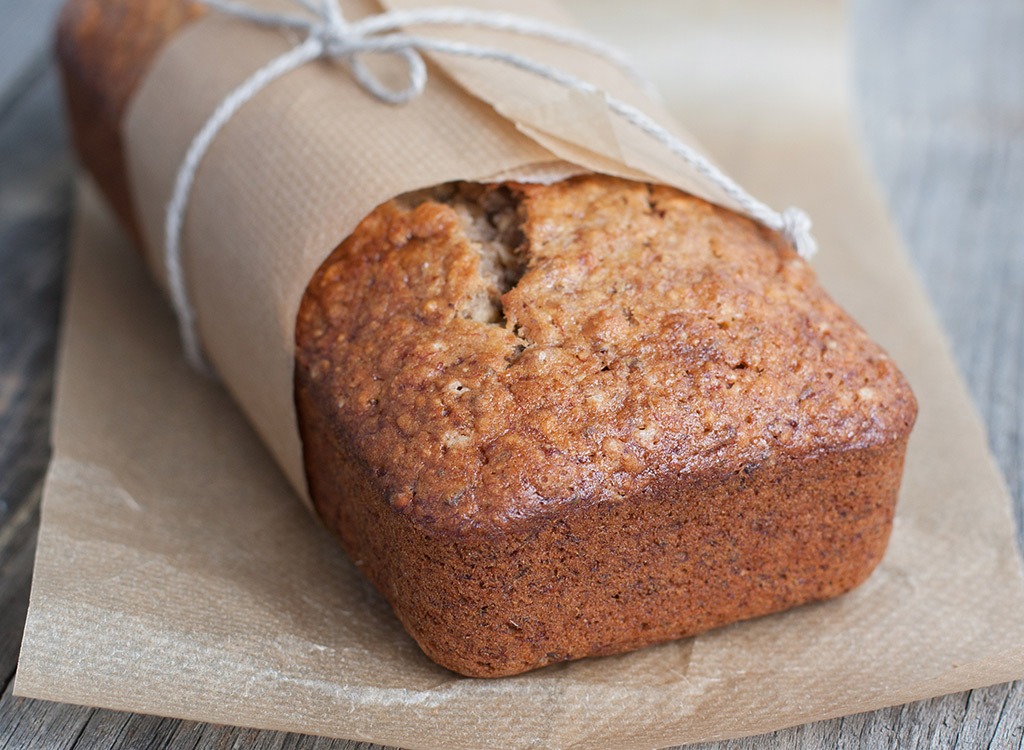 Desserts are hard to stay away from when your sweet tooth starts screaming. But instead of reaching for those icky store-bought treats, bake up a healthy dessert and add one or two tablespoons of chia seeds. They can be added to healthy banana bread recipes, muffins, cookies, and much more to give every sweet that divine consistency and a bit of crunch.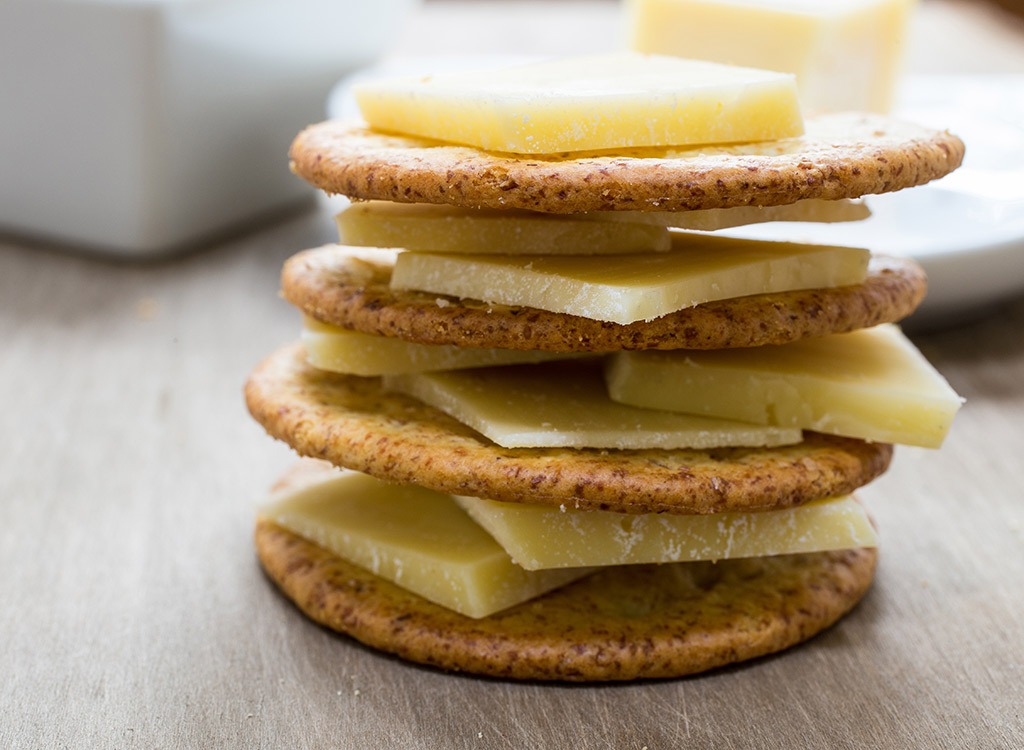 Crackers made of chia, sesame, pumpkin, and sunflower seeds are ones you cannot pass up. Combine a ½ cup of each seed and 1 cup of water and bake as a thin sheet in the oven on 300 degrees for about 30 minutes. Make sure their crispy enough and slightly browned so all of that flavor can come out. These are jam-packed with healthy fats and a perfect snack on their own or for dipping in those beloved hummuses. Add more herbs and spices of your liking to bring out an extra bold flavor. You'll forget about those store-bought chips and crackers after getting a taste of these!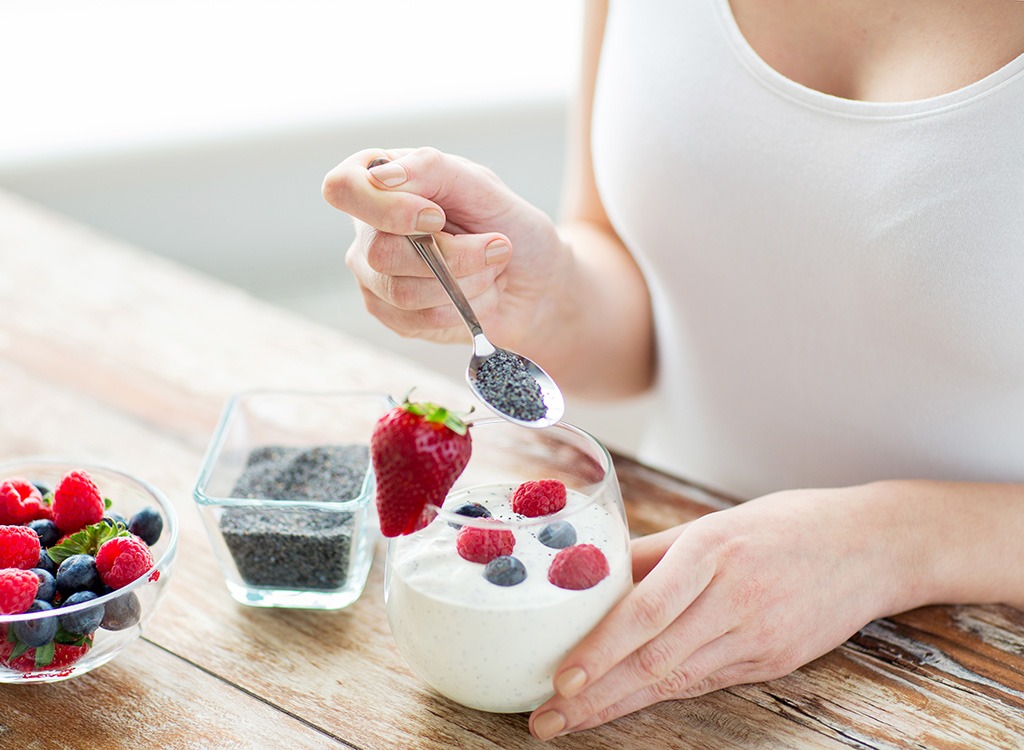 Include chia seeds in your morning routine by adding them to full-fat Greek yogurt or steel cut oatmeal. The normally smooth texture is way more vibrant with the addition of this little protein-boosting superfood. Stay away from flavored yogurts and oatmeals because of the addition of unnatural ingredients and tons of sugar. As much as brands want you to think that by eating a strawberry-flavored yogurt you're getting a dose of fruit in it, sugar is actually listed higher on the ingredients list and is a total scheme. Get the same sweetness by adding your own fresh fruit and spices like cinnamon and nutmeg!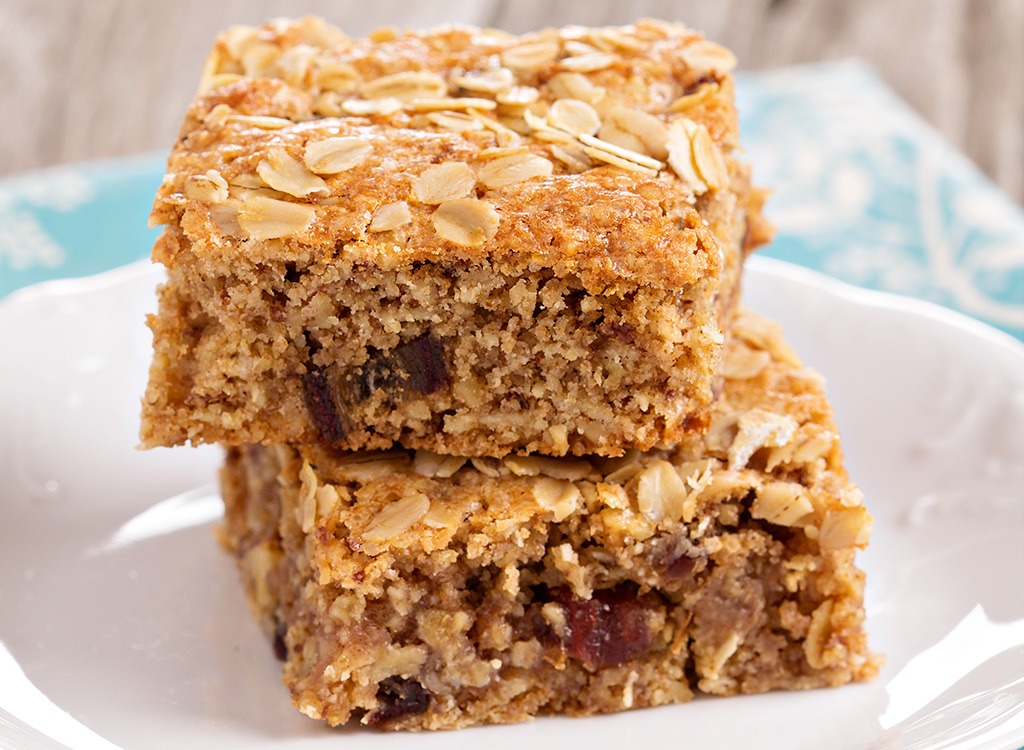 Combine a power packed blend of your best seeds, nuts, grains and fruits to make perfect morning breakfast bars. Chia seeds will give you that extra pep-in-your-step with the high amount of protein and fiber content. The fun in making these is the abundant amount of combinations you can make! Try a few different recipes to find out what you like best. Be sure to stay away from recipes that add too much sugar (including ingredients like agave, honey, and dried fruits) and lead to belly fat. Health experts recommend no more than five percent of the daily calories should come from sugar.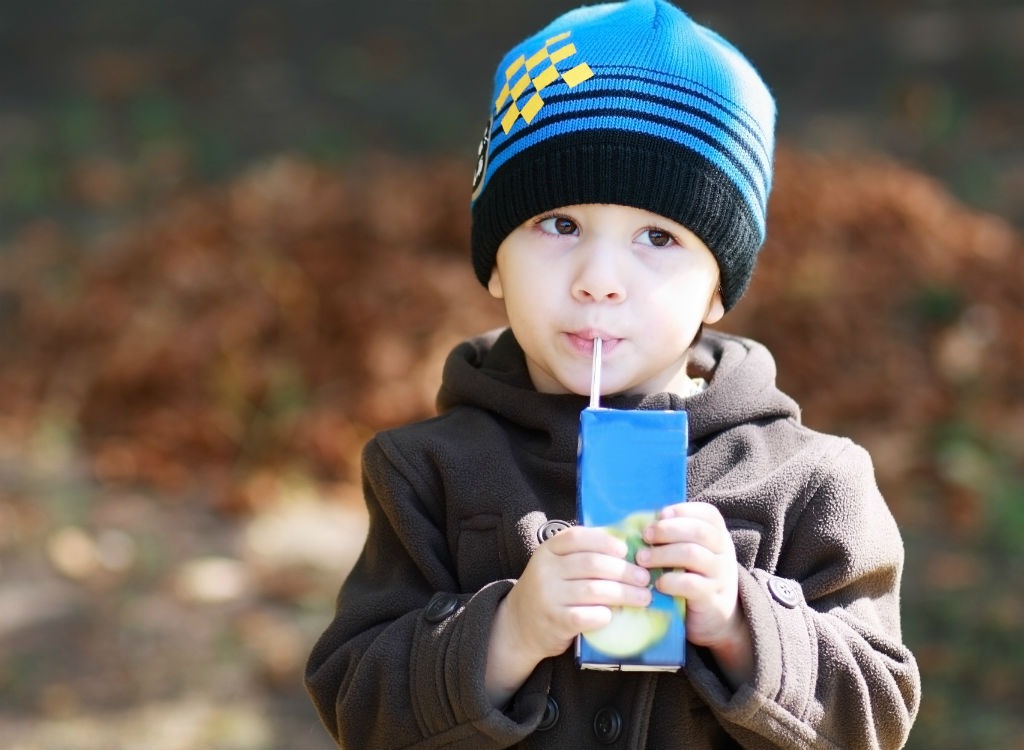 Juice boxes are a go-to for packing a lunch for kids but did you know most of them are made with high fructose corn syrup and sugars. Replace those with fun snack time juices like Mamma Chia Squeeze Vitality Snacks. The kids will love the fun texture and get natural energy from the powerful chia seeds.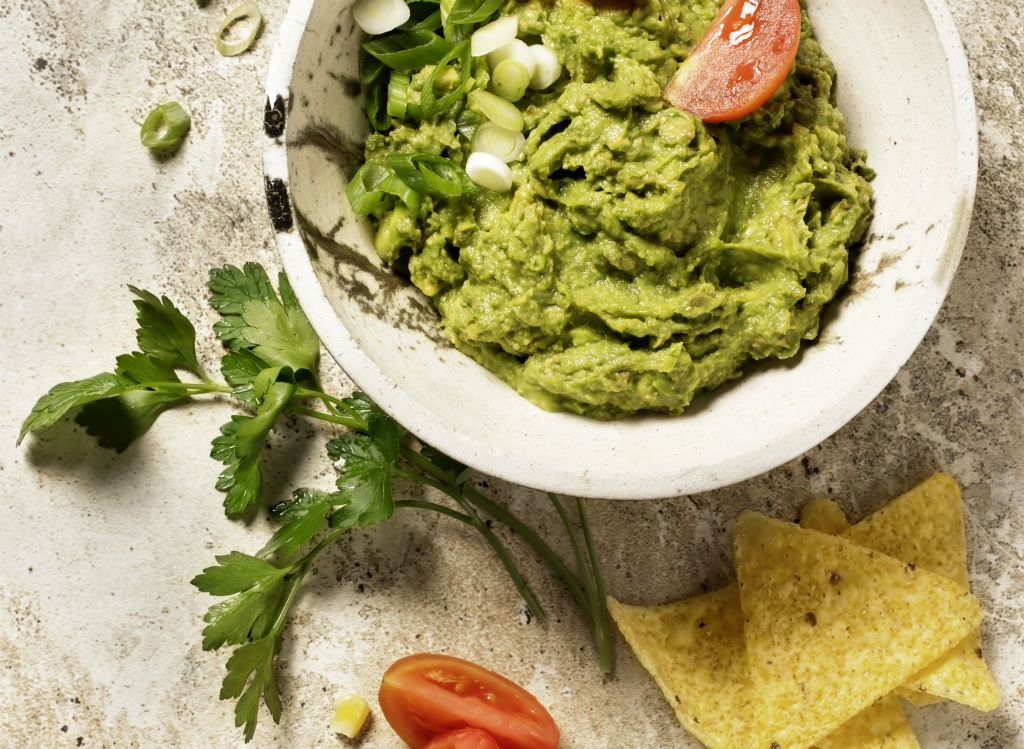 Make a superfood guacamole, hummus, or Greek Tzatziki sauce with chia seeds! Incorporating these teeny seeds into your favorite dips will pack in a super healthy punch and create a smooth gelatin texture that's just like the classic dip. These practically flavorless seeds will boost the overall nutrition of the dips with a load of fiber and protein. You can even opt to take out some of the higher calorie ingredients like avocado and garbanzo beans by replacing them with the chia gel to cut back and make it more diet friendly dip. Use the crackers in #9 to increase the chia seed intake and really up those health benefits!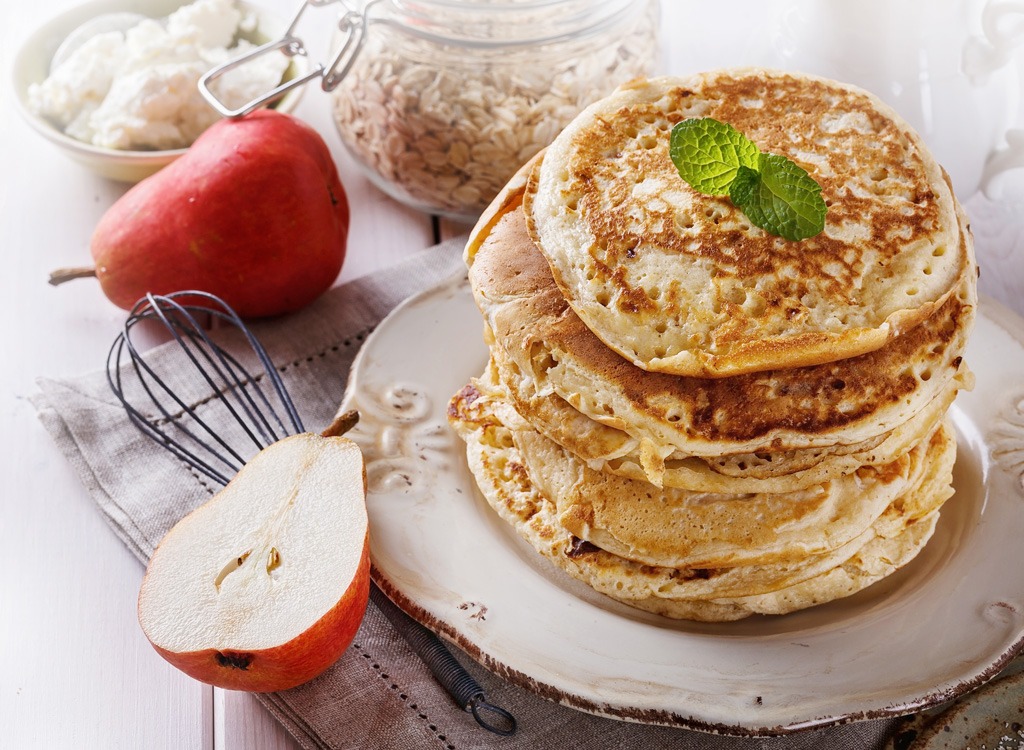 Looking to make a recipe vegan but can't figure out how to stay away from the eggs? Chia seeds are the perfect way to stick to vegan without stressing about losing the texture that eggs create. To make one chia seed egg combine 1 tablespoon of chia seeds with 3-6 tablespoons of water, mix and let sit for about ten minutes. Replace each regular egg with one of these chia seed eggs to find the same great consistency in your baked goods.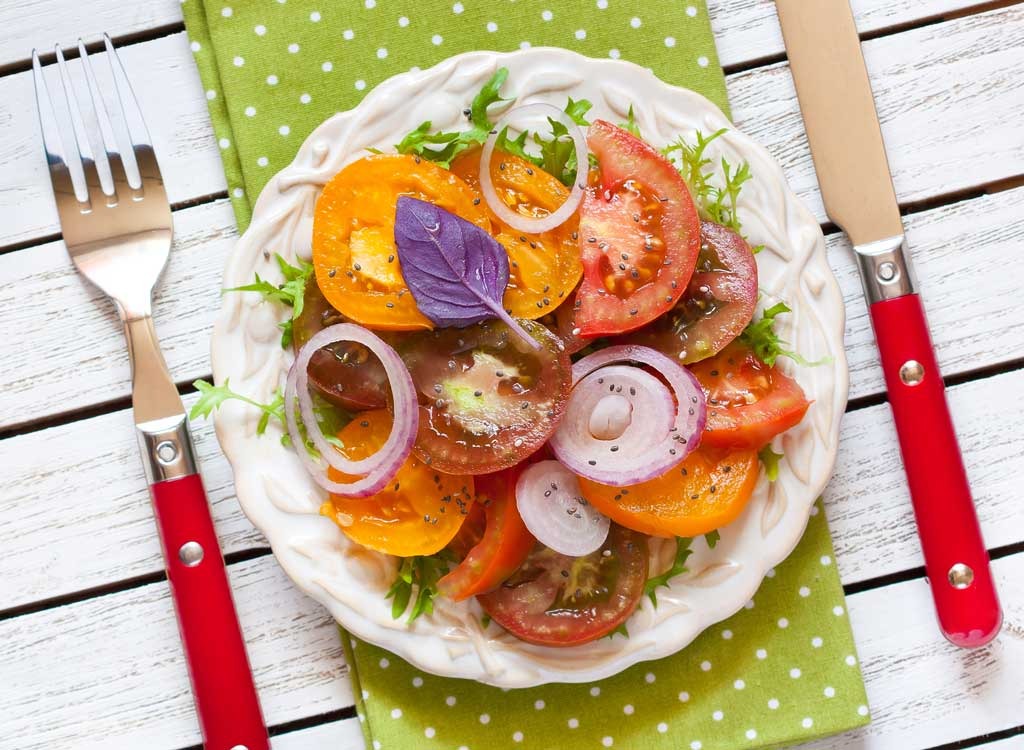 We saved the easiest one for last! Salads, fruits, eggs, and soups are just some of the great places to add extra nutrition to your daily favorites. Sprinkle them generously over your food to get a boost of omega-3s, protein, and fiber. They have a bland flavor that won't impact the taste and also bring great texture the plate.
Eat This, Not That!
Inspired by The New York Times best-selling book series, Eat This, Not That! is a brand that's comprised of an award-winning team of journalists and board-certified experts, doctors, nutritionists, chefs, personal trainers, and dietitians who work together to bring you accurate, timely, informative, and actionable content on food, nutrition, dieting, weight loss, health, wellness, and more.
Read more about Eat This