How to Lose Weight Eating Mexican Food
Mexican food is a cuisine on the cusp.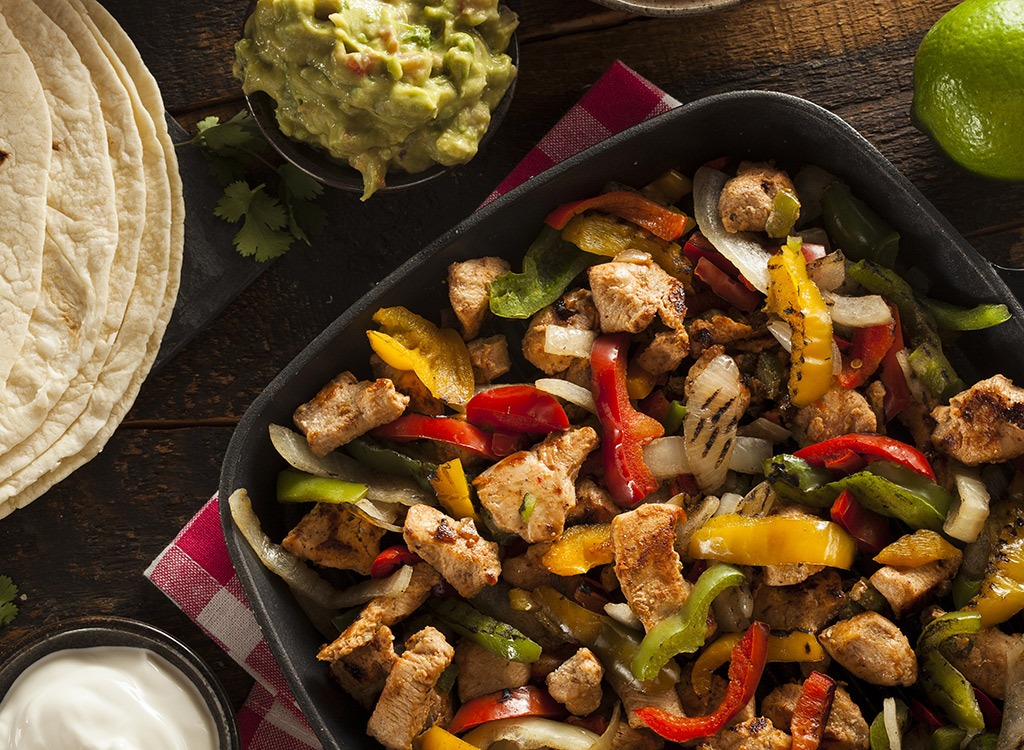 In 2014, Eat This, Not That! surveyed the 10 fattiest foods in chain restaurants. Three of the top 10 were from Mexican restaurants: On the Border's Firecracker Stuffed Jalapenos with Salsa Ranch (138 g of fat, 1,900 calories); Dos XX Fish Tacos (155 g of fat, 2,240 calories); and Chili's Bacon Ranch Beef Quesadilla (135 g fat, 1,800 calories). Add to that the ongoing insult to Mexican culture that is Taco Bell—inventors of the Waffle Taco—and it's clear that we need some culinary reform, stat. Dios Mio!
Yet at the same time, Chipotle—the anti-Taco Bell—is the fastest-growing chain in America. Its super-customizable
menu (more than 65,000 possible combinations) and focus on naturally raised meats has hit the millennial market right in the wallet. And it's shown Mexican food made healthy is a winner, which means more and more restaurants will be following suit.
So skip the tired old chains and check out your local cantina. And by the way, want to cut 200 calories or more out of every Mexican meal? El Pass-o on the tortilla chips. They do nothing but make you thirsty and get you to order more beer. The guacamole is just as healthy and delicious if you eat it with a fork.
Eat This
Guacamole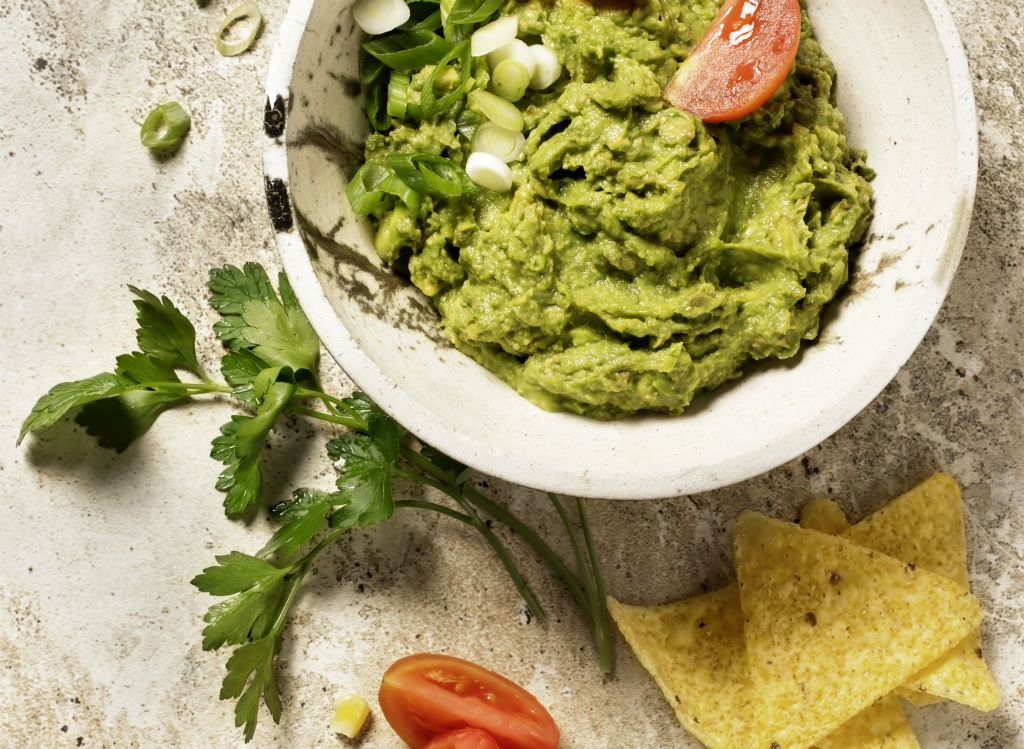 Avocados are high in fat, but its the monounsaturated kind, so (like olive oil) it's good for your heart. Also contains vitamin E, a disease-fighting antioxidant.
Bean Burrito
Ask about the type of beans. If they're whole, this could be the healthiest thing on the menu. (The fiber in beans lowers cholesterol and helps make you feel full.) If they're refried (mashed and cooked in lard), you're better off with the chicken burrito.
Chicken Fajitas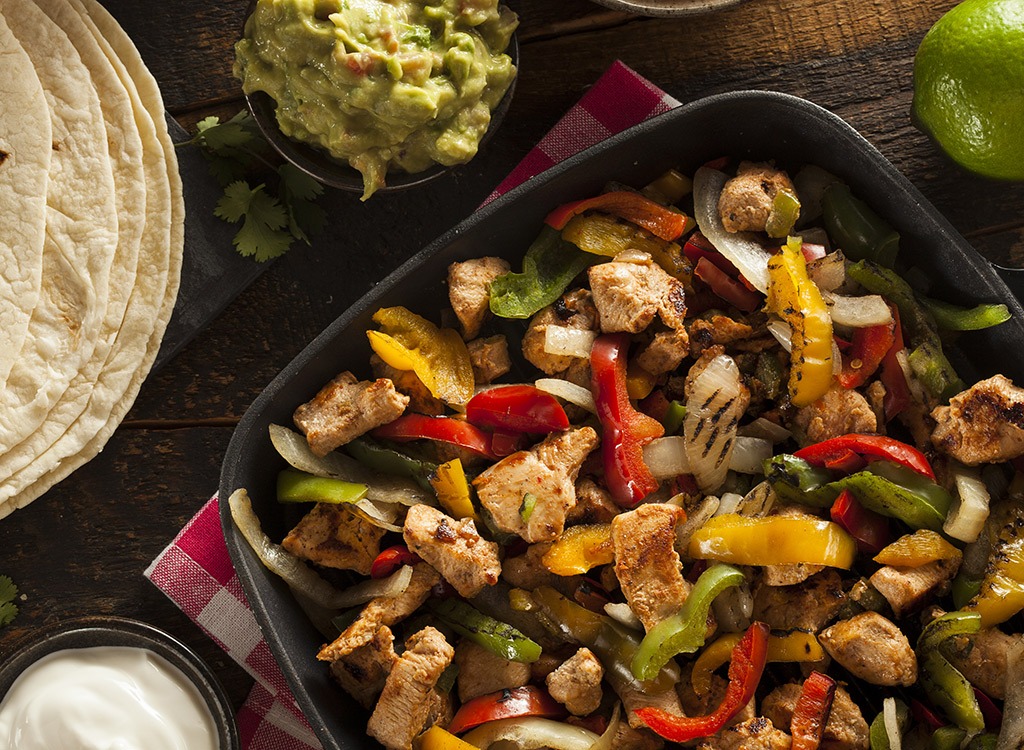 A heap of onions and peppers is a plus, but to keep this sizzling skillet from breaking the caloric bank, skip the cheese and the sour cream—it will save you 300 calories and 15 grams of fat. To slice additional calories, ask for just one tortilla and stuff it full.
Soft Tacos
Real Mexican tacos are served on soft corn tortillas, and you should embrace the authenticity; made with just whole grains (i.e. corn) and water, they'll save you 100 calories per taco over the flour variety.
Mole
A vast improvement on melted cheese and sour cream.
Not That!
Burrito Mojado
It means "wet" in Spanish, and normally denotes a burrito that is shrouded in melted cheese and then drowned in a rich, salty tomato- and chili-based sauce.
Taco Salad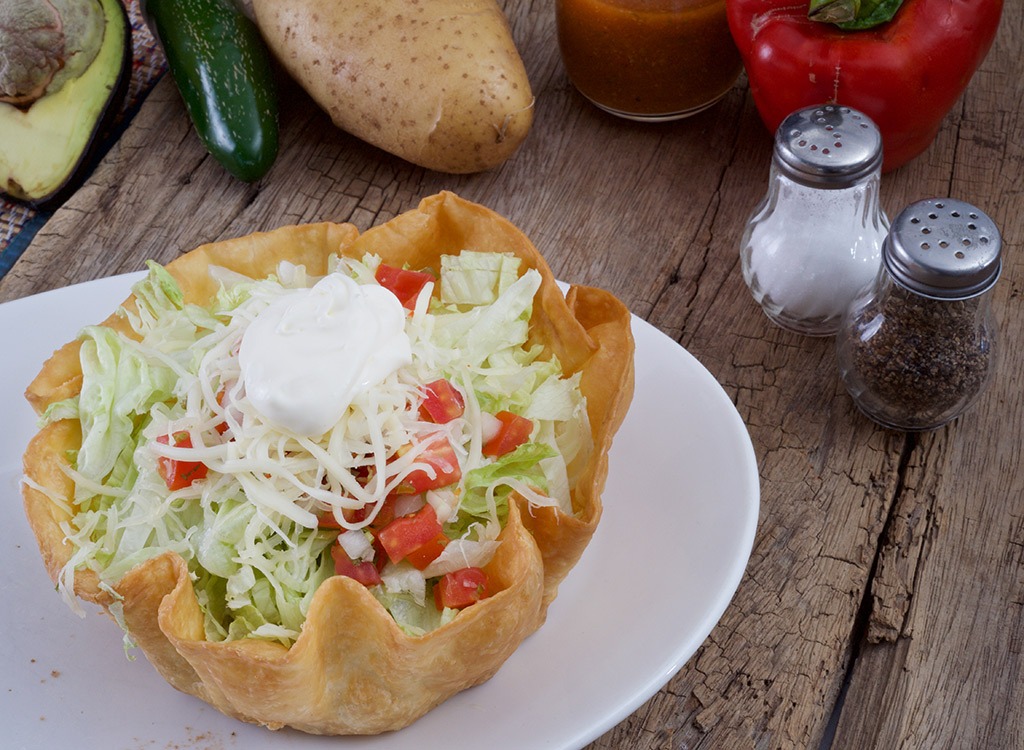 It's a huge fried tortilla shell with ground beef, cheese, sour cream, and a few token shreds of iceberg lettuce. The result: 900 calories, 55 grams of fat, and perhaps the most liberal use of the word "salad" ever.
Enchiladas
Tortillas dipped in fat, stuffed, rolled, covered with cheese, and baked. Topped with sour cream, two of them carry 748 calories, 55 percent of which is from fat.
Rice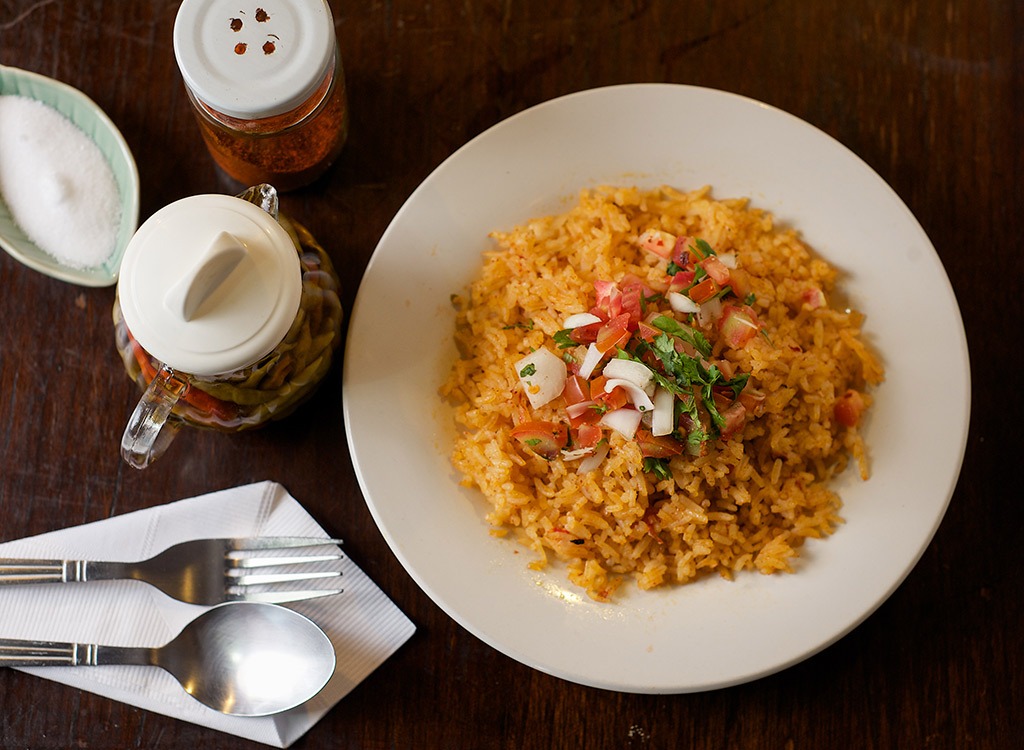 Skip it. Fried in oil in many Mexican restaurants, it packs 380 calories and nearly 11 grams of fat in about 1 cup.6254a4d1642c605c54bf1cab17d50f1e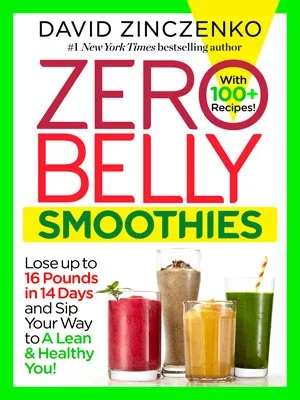 Eat This, Not That!
Inspired by The New York Times best-selling book series, Eat This, Not That! is a brand that's comprised of an award-winning team of journalists and board-certified experts, doctors, nutritionists, chefs, personal trainers, and dietitians who work together to bring you accurate, timely, informative, and actionable content on food, nutrition, dieting, weight loss, health, wellness, and more.
Read more about Eat This