30 Secrets for Making Perfect Stuffing
For many of us, the stuffing is the underrated star of Thanksgiving. Here's how to make sure it shines.
Thanksgiving rolls around, and you plan an impressive menu for your loved ones. Cooking the turkey requires scientific precision and a spreadsheet, and your cornucopia of sides is so bountiful that it could make the pilgrims cry. Your mashed potatoes are, quite simply, homemade heaven. So why, when it comes to stuffing, do so many of us bow out and reach for the Stove Top?
For some of us, it's a matter of cooking fatigue. If there's a perfectly tasty—not to mention familiar—option, why put yourself out? At the end of the day does everything need to be made from scratch? While we're all about hacks that make your time in the kitchen more treat than chore, you may find that a DIY stuffing is an easy switch—and one that elevates the whole meal.
Besides a fresh flavor and the pride of knowing your whole spread was made by you and yours with love, making your own means total control over the final product, and an opportunity to add your own expressive twist to an otherwise basic recipe.
We've rounded up the best tips for how to make stuffing, including tips for getting just the right texture, some fun flavor ideas, and hacks for keeping your stuffing stress-free.
And for more, don't miss these 15 Classic American Desserts That Deserve a Comeback.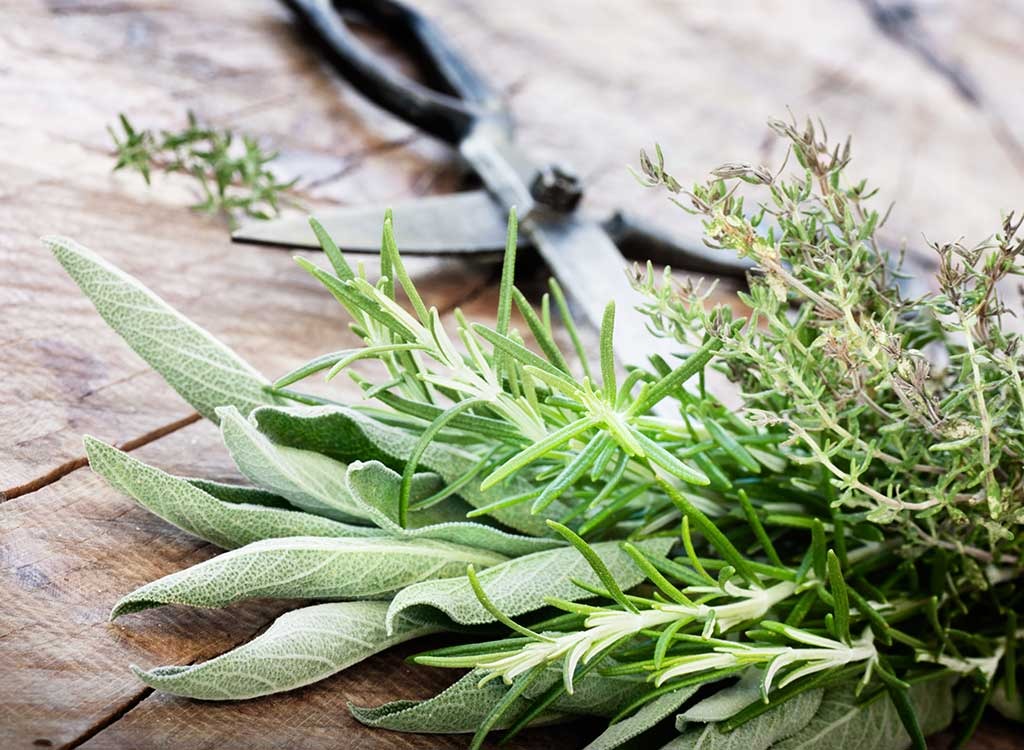 Got a pen ready? Here's your stuffing essentials grocery list: fresh sage, fresh thyme, fresh rosemary, fresh parsley… Noticing a theme here? Getting your herbs fresh from the produce aisle or farmer's market, rather than using dried herbs from the cabinet, will give you maximal flavor and fragrance. Be sure to cook your vegetables first, adding your herbs later in the game to avoid overcooking and losing that savory, aromatic profile.
The one thing that shouldn't be fresh in your stuffing is the main ingredient: bread. Using a fresh loaf will inevitably become soggy in the cooking process, so it's key to use stale bread that can stand up to broth and the water released by your veggies as they simmer. You can ask your local bakery for yesterday's bread to jumpstart the process, but should you find yourself in a pinch for time on the day of, you can always dry out your bread cubes in the oven to remove any extra moisture before you begin.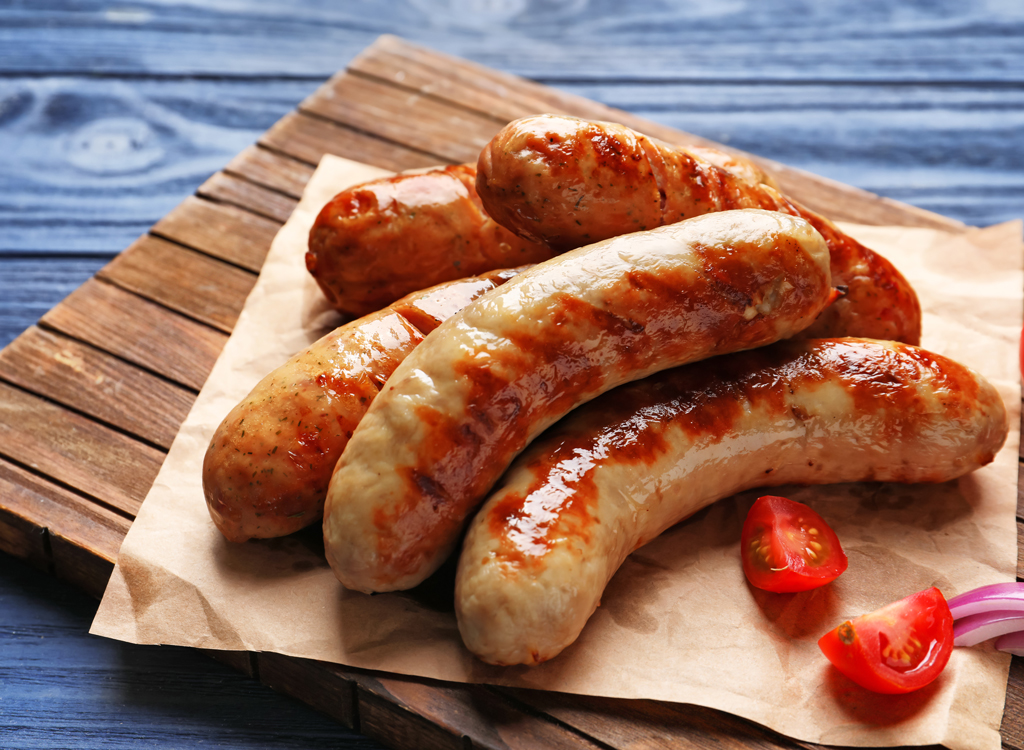 Enhancing a standard stuffing recipe with pork or turkey sausage is a popular way to make a heartier, more meal-like dish. Choosing a fennel sausage has the additional benefit of adding a sweet, bitter flavor that can feel a bit more unique. Measuring by weight, use a 2:1 ratio of bread to sausage, sauteeing the meat separately until brown and mixing it in with your other ingredients just before baking. Try this recipe from Epicurious.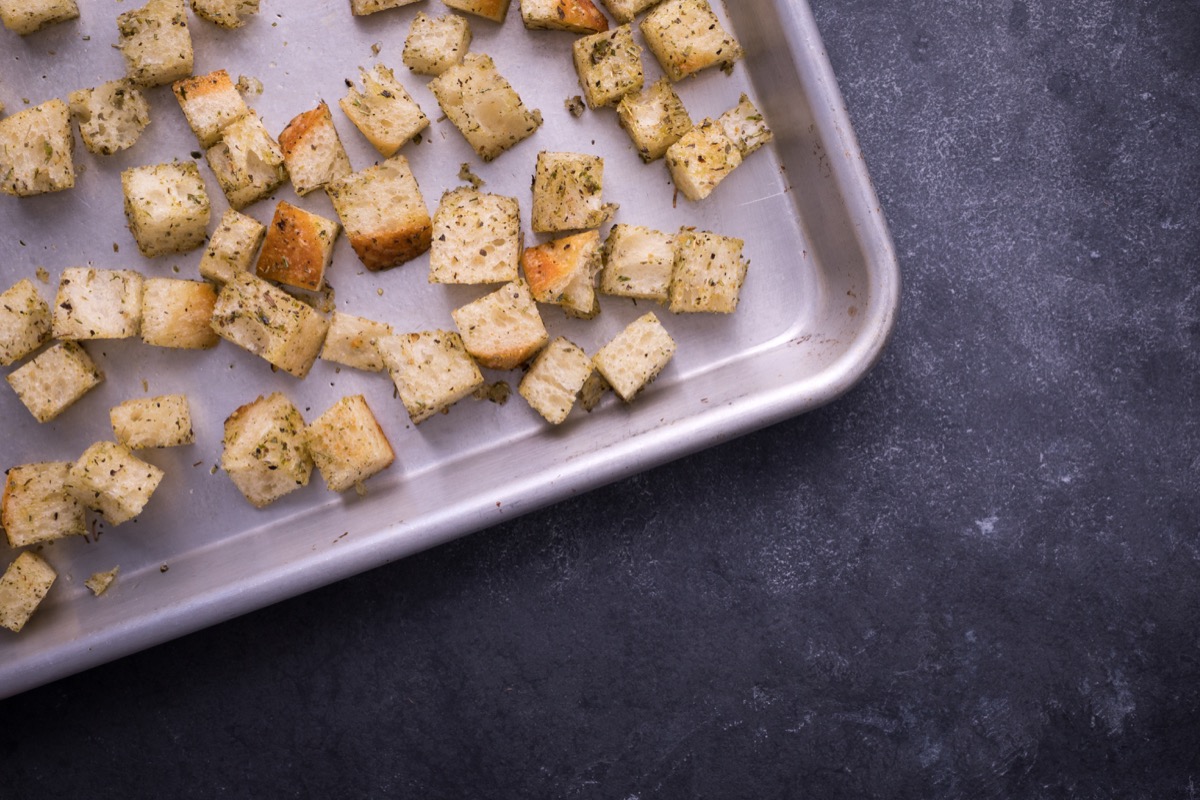 We're used to seeing stuffing served in a casserole dish fresh out of the oven, but I'm here to tell you that you have options. For a crispier texture, spread your ingredients out on a sheet pan, exposing more surface area directly to the oven's heat.
Stuff your turkey at the end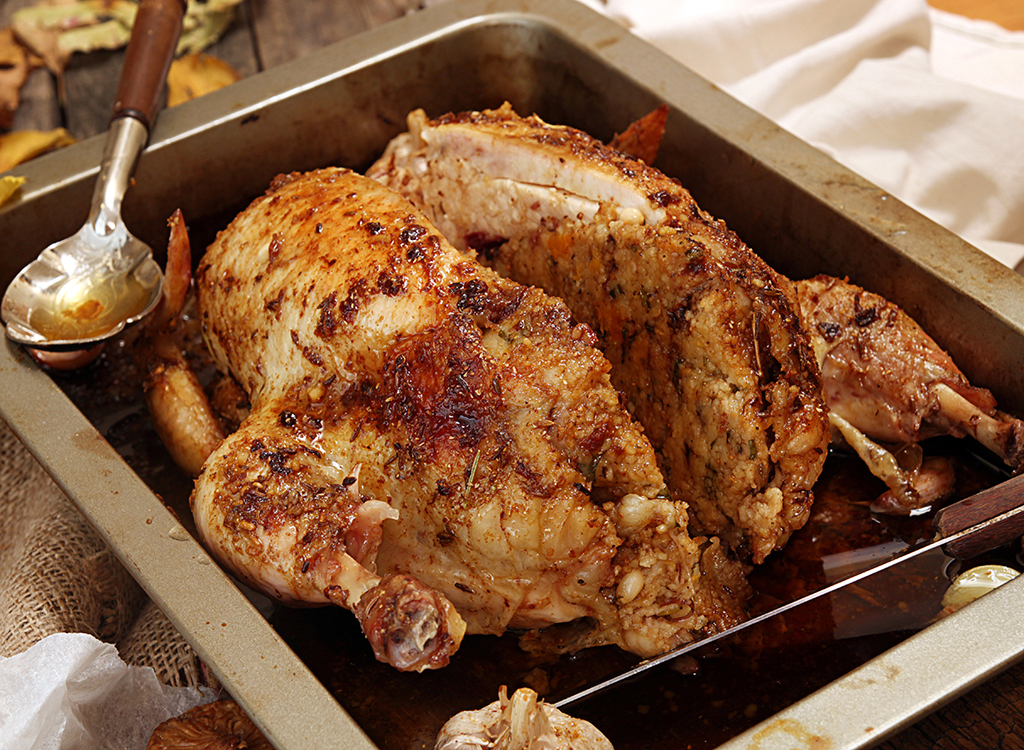 Welcome! You're just in time to learn the crucial difference between "stuffing" and "dressing" here in Turkey Terminology 101. While the two may look and taste quite similar and the terms are often used interchangeably, stuffing is cooked inside the turkey, while dressing is made in a separate casserole dish. Unless you're an expert chef, it is much safer to make dressing on the side, to avoid contaminating it with undercooked poultry, or overcooking your turkey while trying to get your stuffing to cook inside. Like the final look of a stuffed turkey? Go ahead and stuff it at the last minute, once everything is cooked to code. After all, no one is thankful for Salmonella.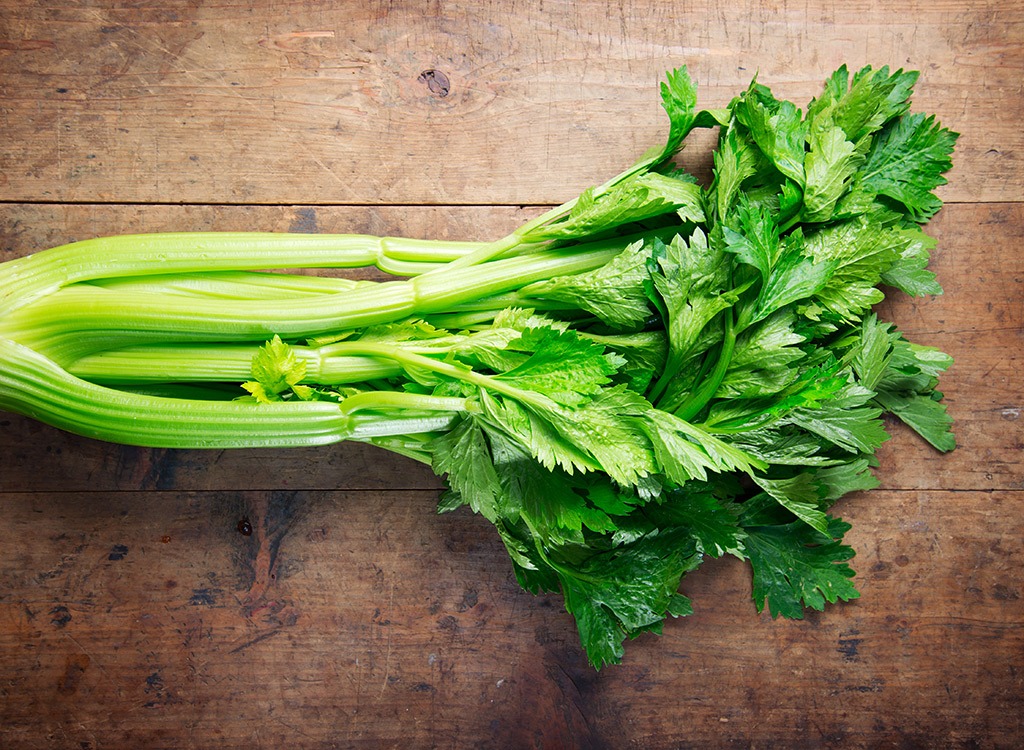 If it's a subtle, classic stuffing you crave but have found the flavor a bit lacking, the simplest solution is to go beyond celery by adding celery leaves and celery root with this recipe from Martha Stewart. Chop one celery root into half-inch cubes and dice four celery stalks for every loaf of bread you use. Throw in a half cup of chopped celery leaves for enhanced flavor and texture. Leeks make a nice companion and can be included with garlic and freshly chopped sage for a bolder taste.
Go gluten-free with cornbread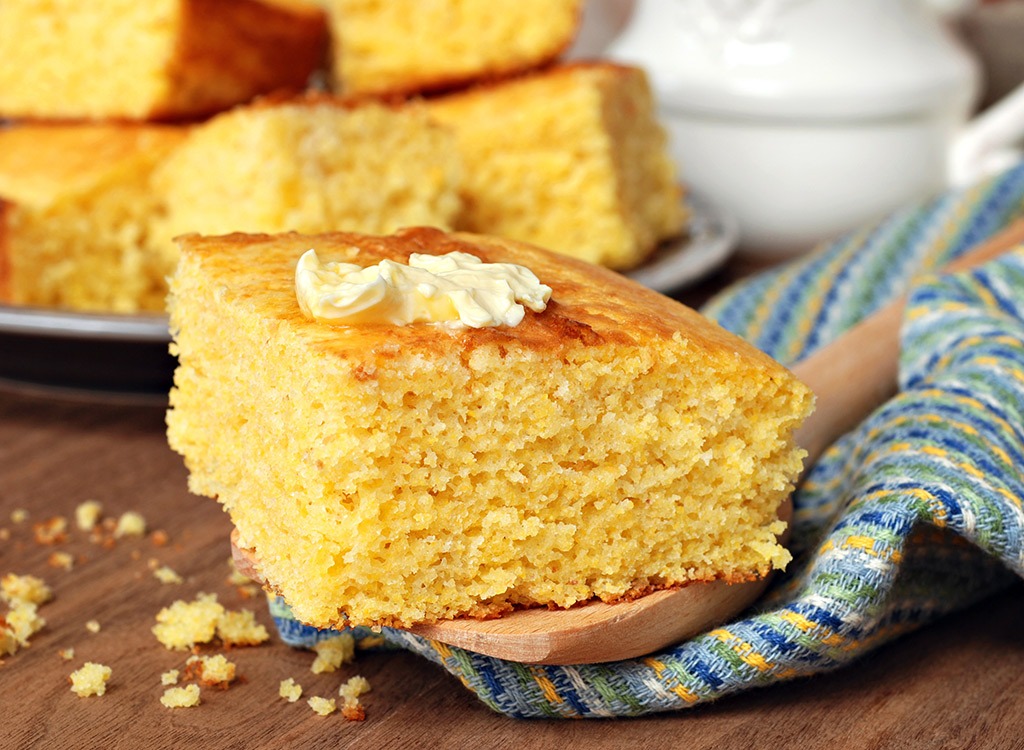 While most recipes call for rustic french bread, these will certainly exclude any gluten-free diners. For a satisfying swap that everyone can enjoy, opt instead for cornbread as your base. Though you can always begin with a store-bought cornbread, these can sometimes make the recipe overpoweringly sweet, not to mention less healthy. For more control, try making it yourself with the help of Bob's Red Mill Gluten-Free Mix or another organic blend from your local health food store or aisle. Be sure to bake it a few days ahead of time so that it has time to dry out, and crumble it into your favorite recipe for a touch of Southern flair.
Depending on how you cook, a Thanksgiving meal can either be a minefield or a masterpiece for a vegetarian. Sure, the turkey is off-limits, but if prepared thoughtfully, the side dishes can be all the meal they'll need. Make sure the dressing is on the list of things they can eat by swapping out the standard turkey or chicken broth for a vegetarian chicken broth or vegetable broth with vegan bouillon cubes.
Say "adios" to bland stuffing by adding chorizo with this bold recipe. In a nonstick pan, saute your onions, celery, chorizo, and some poultry seasoning. Top it off with some jalapeno to turn up the heat, and swap out the standard herb selection (sage, rosemary, and thyme) with cilantro. Add it to your bread with chicken or turkey broth and you've got a spicy new twist on an old favorite. Trader Joe's also offers a tasty vegan chorizo that could fool most meat-eaters.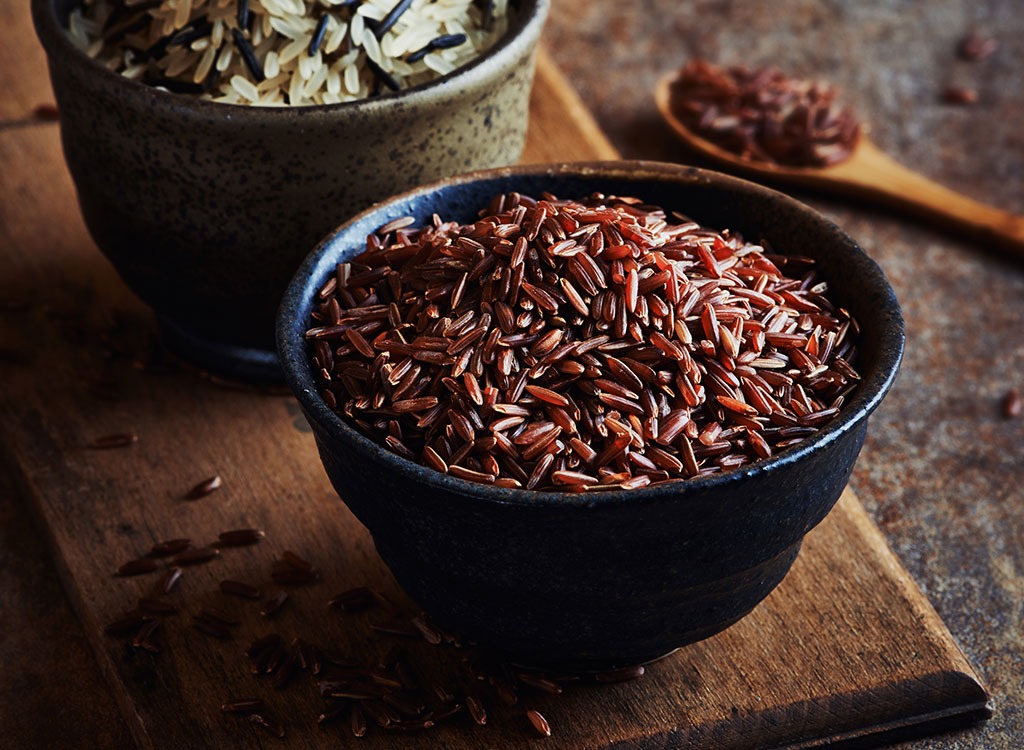 Most recipes rely on bread to do the heavy lifting, but if you're looking for an alternative, rice can do the trick. Some people like to do a combination of the two, while others stick to an all-rice version that, admittedly, can feel less like stuffing and more like a casserole. Choose a long-grain, wild rice—preferably a colorful mix like the one found in this delicious recipe from Epicurious—and consider keeping the flavors more traditional so that it still tastes, recognizably, like stuffing.
Add eggs to make it drier
If you're after a drier stuffing consistency, try adding one to three eggs into your recipe. Though stuffing can be perfectly delicious without them, eggs help your stuffing to keep its shape, so the more eggs you include, the sturdier your stuffing will be. Simply whisk them into your broth and pour the mixture over your bread before baking.
Oyster dressing is a New England classic that dates back to the 1600s. As its name suggests, it must be served as a side—not cooked inside the turkey—for food safety reasons. For a more Southern take, this can be made with cornbread and paired with cured, thick-cut bacon for a rich, smoky flavor. New Englanders and Southerners agree that the key to this recipe is adding reserved oyster liquor for enhanced flavor.
Coordinate with cranberry
Cranberry sauce is a Thanksgiving treasure, so why not make your stuffing an homage to everyone's favorite side dish? Subtle coordination will go a long way. Follow this recipe that adds dried cranberries and roasted walnuts for a savory-yet-sweet combo that will have everyone reaching for seconds.

For a protein-rich alternative to your standard sausage stuffing, try adding two cups of finely diced pancetta to your basic mix of onion, celery, and herbs. Inspired by Giada De Laurentiis, this is a great ingredient to pair with a flavorful and herby Italian bread, like focaccia or ciabatta. Be sure to add a few cloves of garlic and to lean in a bit more heavily on the rosemary to really bring out the flavors.
For any recipe that needs subtle enhancement, caramelizing your onions is a simple way to turn up the contrast on your salty-yet-sweet dial. Instead of cooking your onions with your herbs or other veggies, this means singling them out for some special treatment before you begin. Using one teaspoon of olive oil or butter per onion, lightly stir your sliced onions in a nonstick pan on low heat for 15-20 minutes until they release their sugars and lightly brown.
Combine prosciutto with pear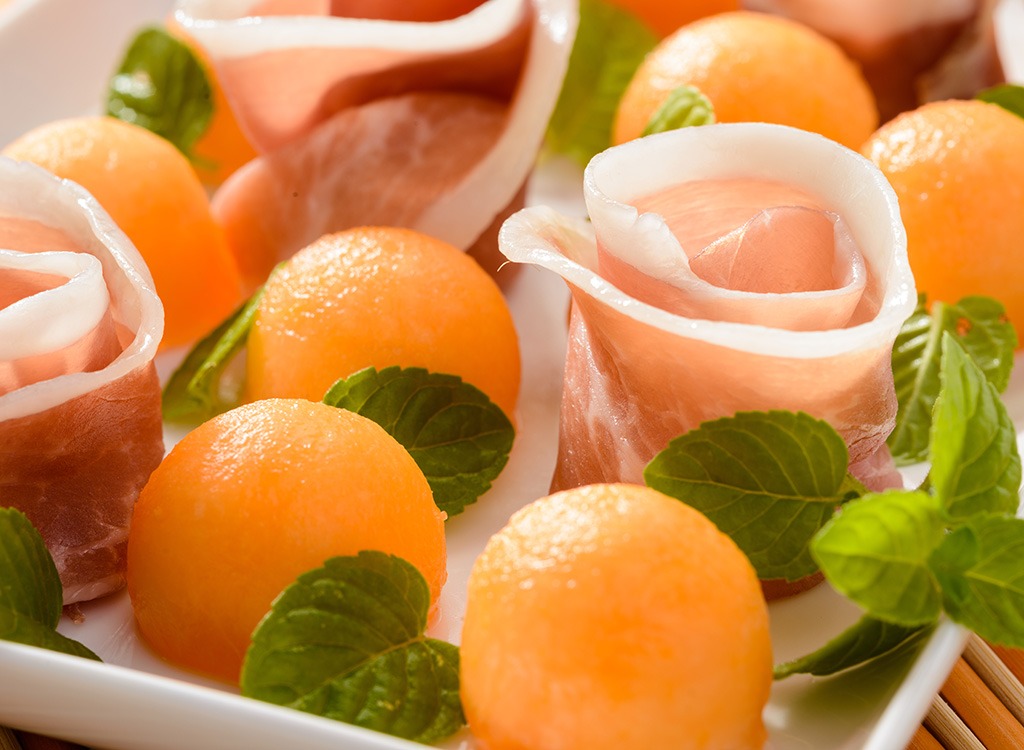 For another option that plays up the savory-sweet contrast, try EatingWell's recipe that pears, ahem, pairs, prosciutto and pear. Considering how strong these salty and saccharine flavors can be, they also maintain a lightness that feels elegant and balanced. For additional texture (and protein), try adding a cup of walnuts to your stuffing recipe.
For a stuffing that soaks up the broth and herb flavor into every last corner and crevasse, try removing the crust and tearing your bread instead of cubing it. Besides avoiding any overly dry, crusty bites, your finished product will also have a more rustic look, so your family will recognize immediately that this is no boring old boxed stuffing.6254a4d1642c605c54bf1cab17d50f1e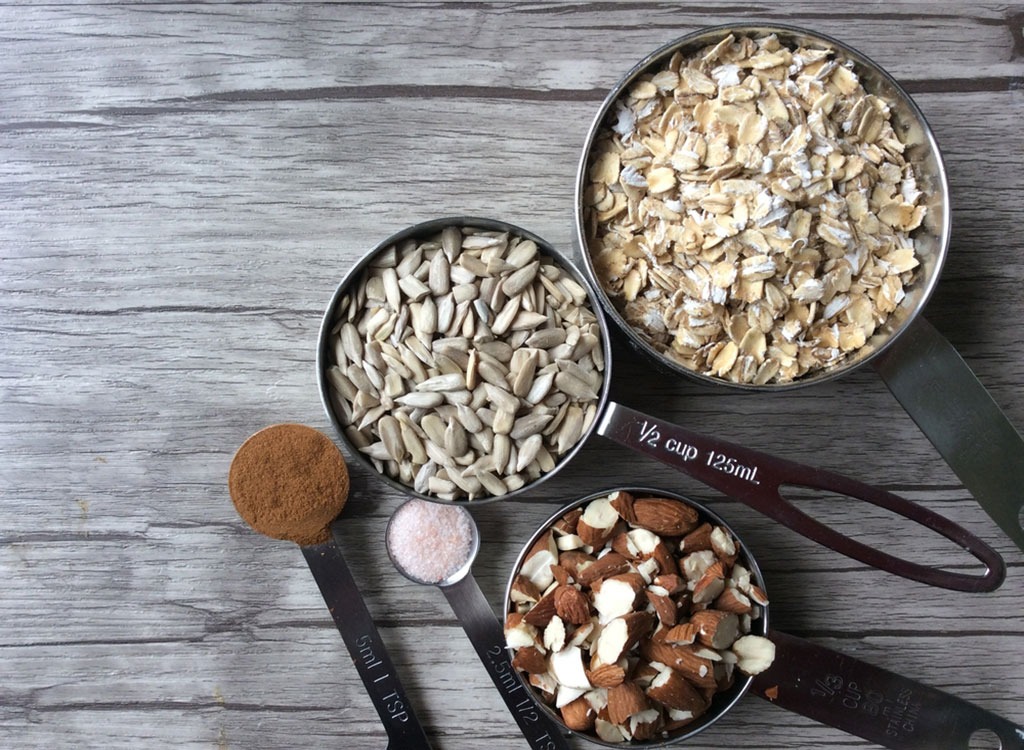 Not sure how much stuffing to make, and want to make sure everyone gets their fill? The rule of thumb is to make one cup of stuffing per pound of turkey, then add an extra serving or two on top of that, assuming you'd like leftovers. With those portions, everyone should be, as they say, stuffed.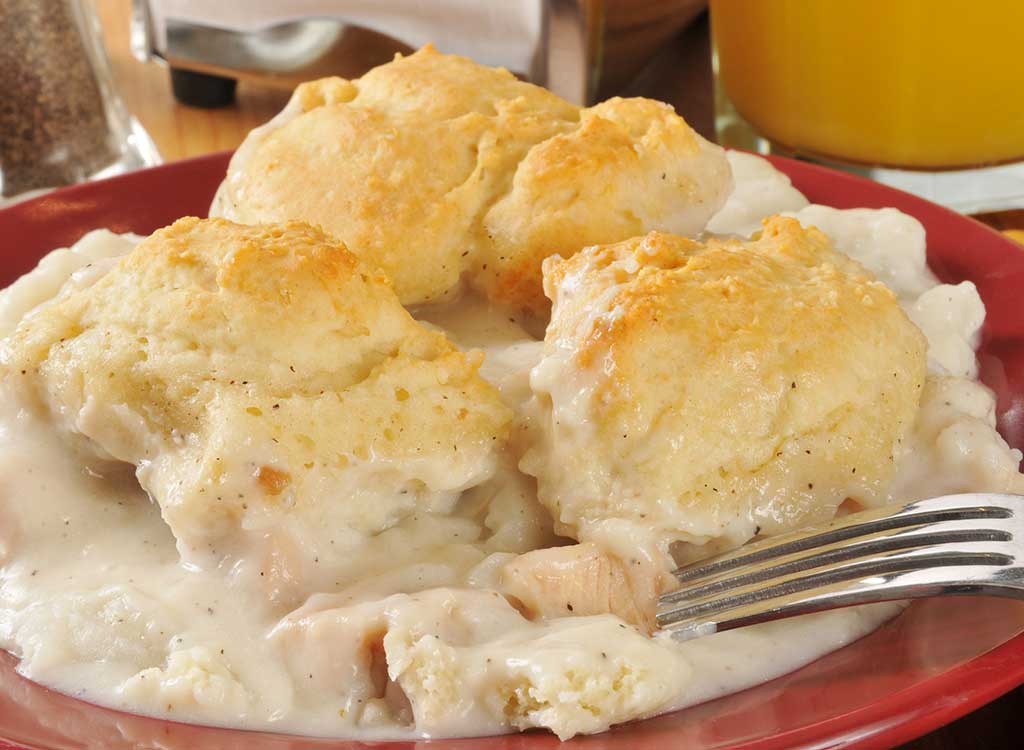 Biscuits and gravy will likely already be a fixture on your table, so why not try Clinton Kelly's recipe that includes some of that buttery goodness in your stuffing? For a decidedly Southern take on the dish, simply cut twelve buttermilk biscuits into cubes and gently mix them together with your other ingredients in the place of regular bread, taking care not to let them crumble and dissolve from overmixing.
Everyone knows that gorgeous plating and presentation are half the battle when it comes to Thanksgiving. You want your family to see just how much love and effort you put into this meal—after all, you've just spent hours in the kitchen. Try portioning out and baking your stuffing in cupcake tins to make individual "biscuits" or using a bundt cake tin to give your dressing an elegant shape before serving your family a slice.
For a hearty, protein-like texture that skips the meat, try using mushrooms in your dressing. Epicurious also adds leeks and parmesan cheese to create a savory, umami profile that still feels reasonably healthy without all that pork sausage to slow you down. Though white button mushrooms will do the trick, a melange of wild mushrooms will create a more colorful, rustic look and a varied texture.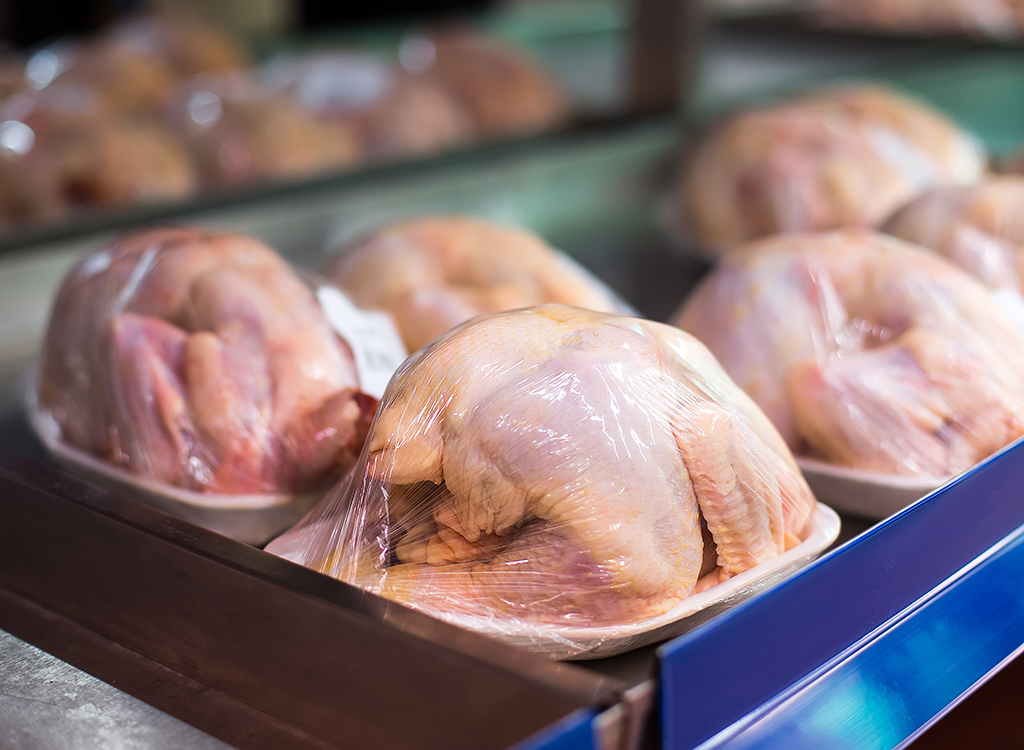 While many stuffing recipes call for turkey drippings, this one calls for every last part of the turkey, including the neck, heart, liver, and gizzard. Simply chop these parts into small cubes and simmer on low heat along with your onions and celery until the meat browns. Add the liver last along with your broth, and allow it to simmer for another 25 minutes or so. Pour the mixture over your bread, and pat yourself on the back for a zero-waste Thanksgiving.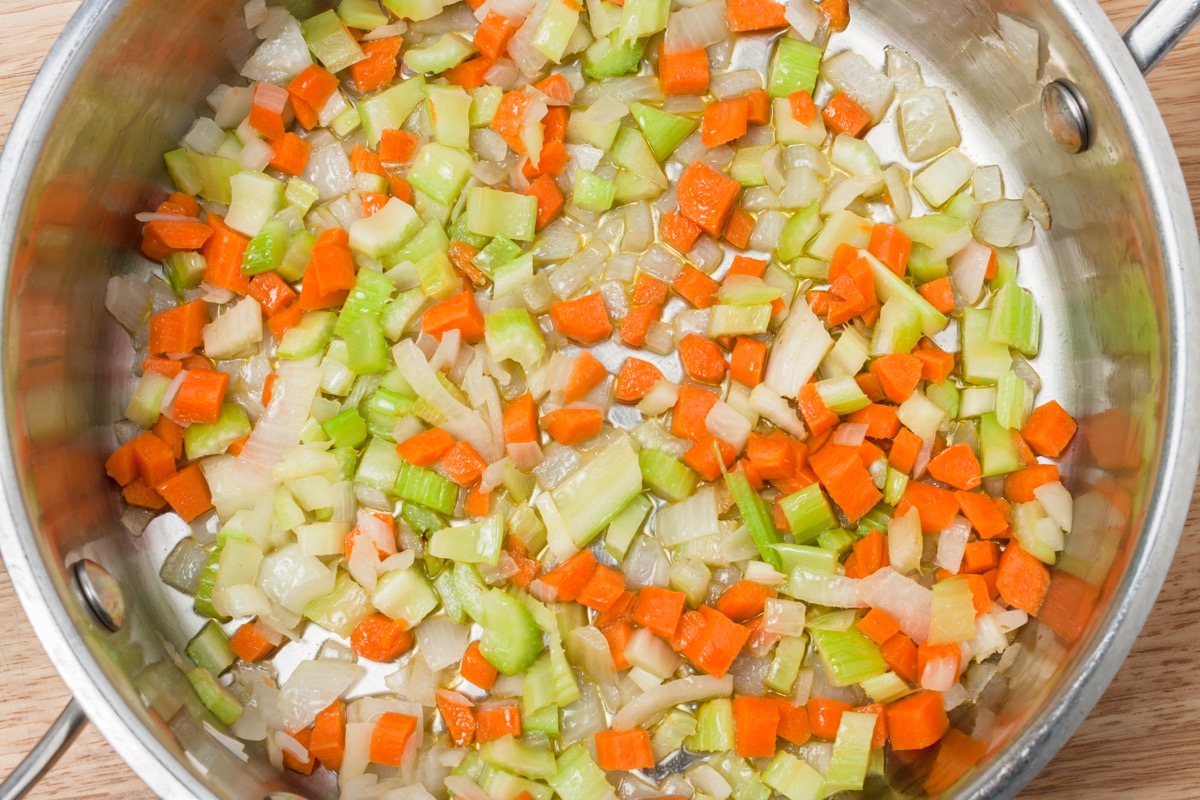 One common mistake people make out of habit is browning their vegetables before adding them to their bread. The whole dish will continue to cook once it's in the baking pan, so it's better to "sweat" your vegetables instead, cooking them lightly enough that they release their moisture and aromas but do not reach the point of browning.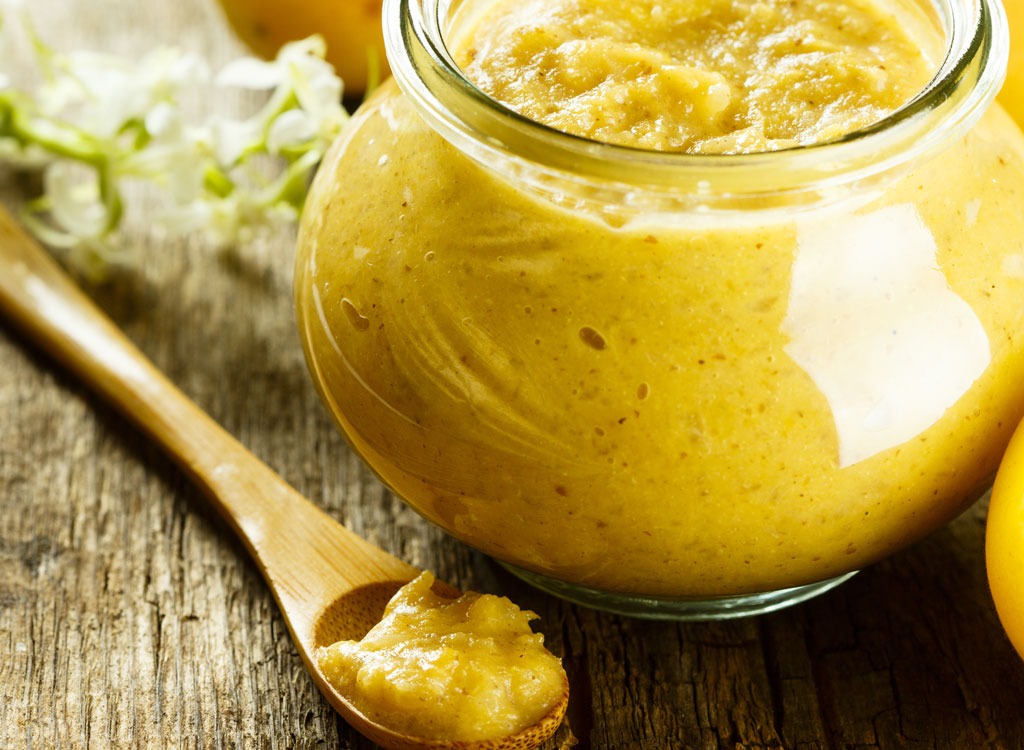 If you've gone entirely savory for your stuffing recipe, try preparing a chutney on the side to add a touch of sweetness. Figs, prunes, dates, or apricots offer complimentary flavors that can add a new dimension to your dish, without requiring added sugar. Never made chutney before? Try this delicious fig chutney recipe from the Food Network.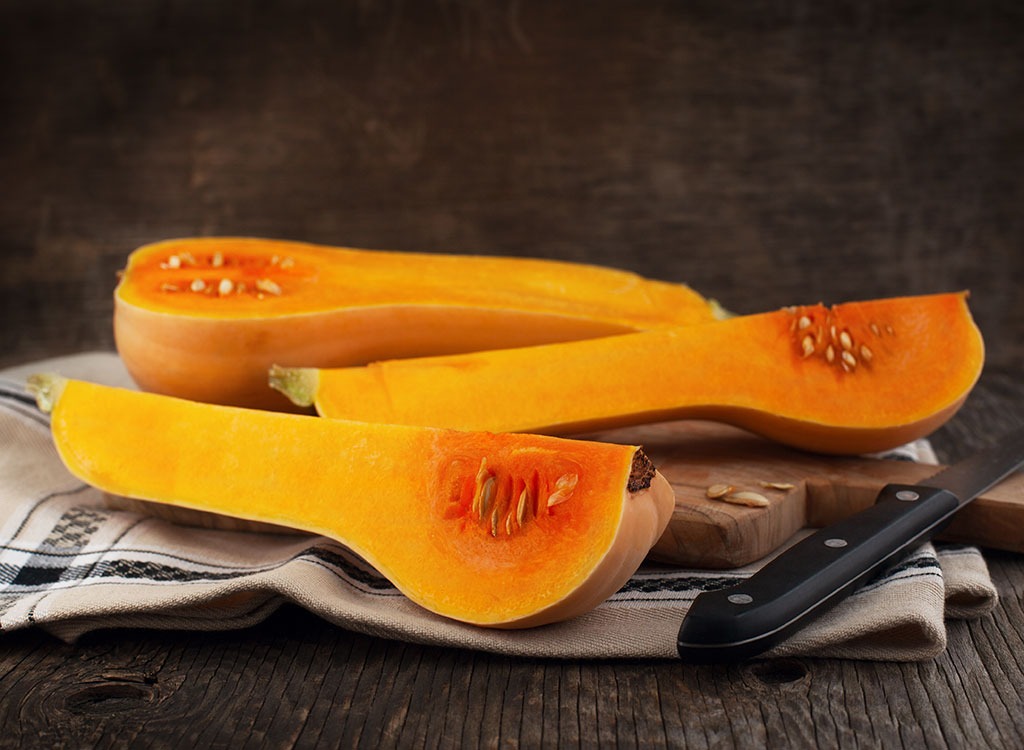 No autumn meal is complete without a helping of butternut squash, and luckily, it makes an excellent addition to stuffing. Lending a moist, fluffy texture and a sweet, rich flavor, butternut squash has the added benefit of being filling without all of the carbs of an all-bread recipe. Don't be shy with your chopped garlic, rosemary, and sage, and top it off with a cup of crushed nuts. Get started with this simple and healthy recipe from Lemon Tree Dwelling.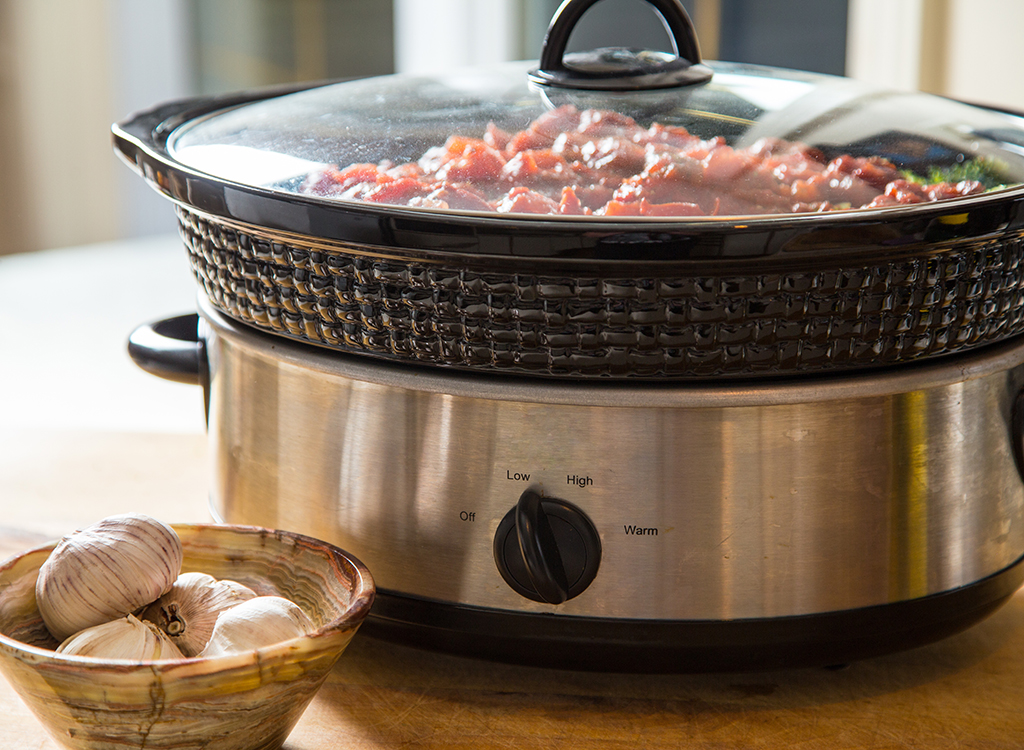 Want to make the stuffing, but avoid the logistical nightmare of adding even one more dish into your oven rotation? Try cooking it in a slow cooker. Besides the fact that it frees up crucial oven space, you can also prep and cook this way in advance, letting it sit on low heat virtually all day without the risk of burning it.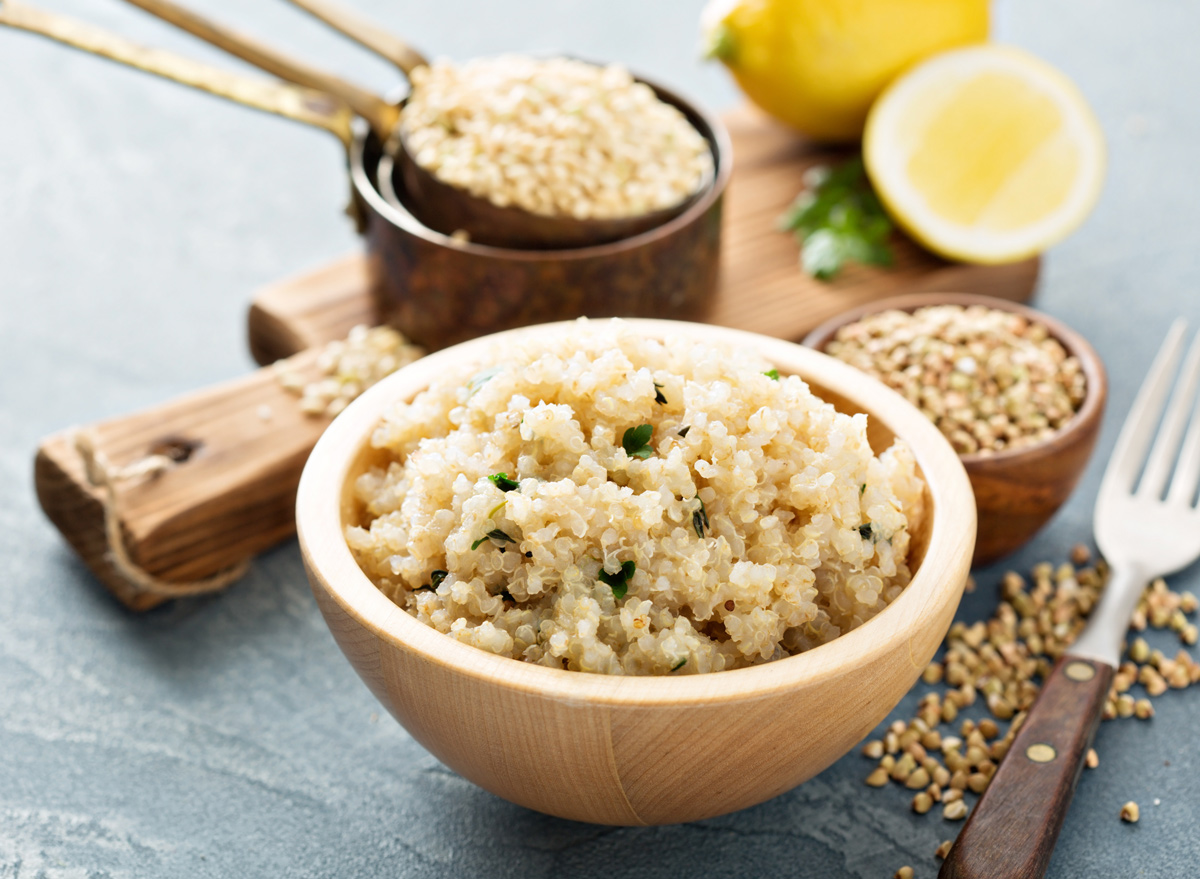 OK, so it's not what your grandma made growing up, but quinoa is a superfood and it ticks a lot of boxes: It's highly nutritious, vegan, gluten-free, hearty, and my goodness if it isn't tasty… Try it in the place of bread, using the broth, veggies, herbs, and eggs to bind it with that familiar stuffing flavor. This squash and quinoa recipe from The New York Times is a great place to begin.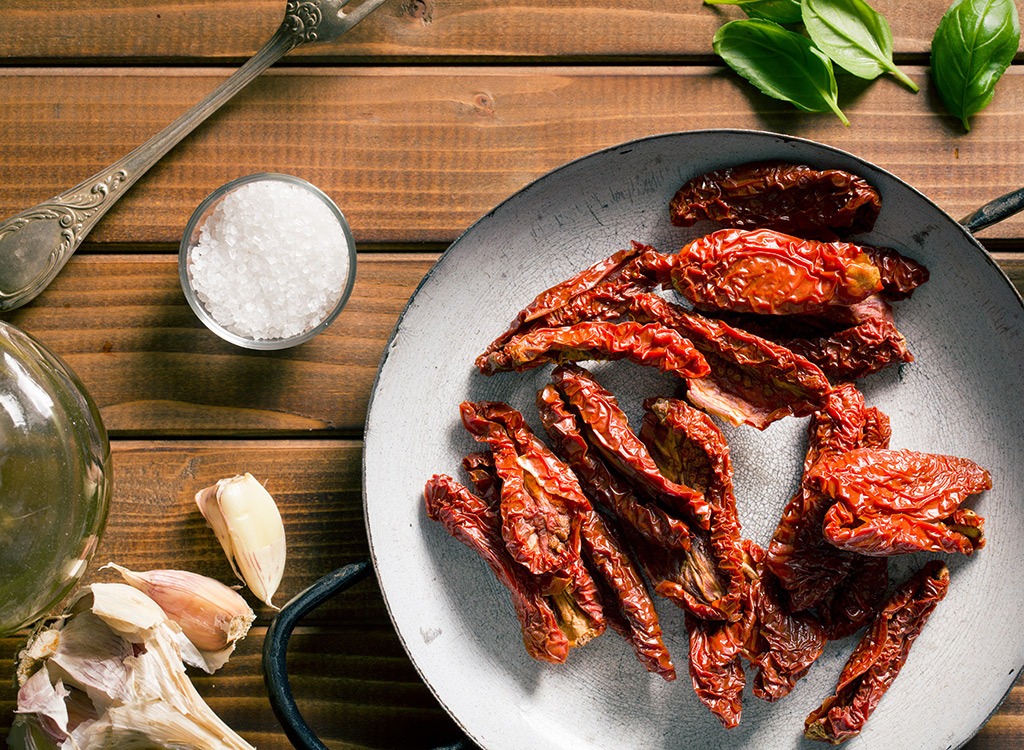 If the standard menu of turkey, stuffing, potatoes, and string beans has begun to feel a bit drab and predictable, it may be time to transport your Thanksgiving table to a sunnier destination. Try a Mediterranean-inspired take on stuffing, using chopped artichokes, lemon, and sun-dried tomatoes. These flavors nicely complement the rosemary and sage already present in your tried and true stuffing but shift the flavor profile to something a bit brighter and tangier.
Keep it casual with a New York theme
Nothing says "New York" like soft pretzels and bagels, and both have a perfect consistency for an extra-hearty stuffing recipe, like this one from Molly Yeh. For a classic and unmistakably "New York" flavor, grab some everything bagels and enjoy that salty, onion-and-garlic-y goodness.
Sure, the bread takes up the most space, and the fresh herbs are often heralded as the star of the show, but the true, unsung hero of a good stuffing is a rich, flavorful broth. Everyone's taste here is different, but the key is to remember that you have choices, including bone broths, low sodium broths, chicken broths, turkey broths, veggie broths, and homemade giblet broths. Go forth and discover your own signature taste. Your new tradition starts now.
For more, check out these 108 most popular sodas ranked by how toxic they are.