30 Thanksgiving Cooking Hacks You'll Use for Years to Come
Learn how to make Turkey Day cooking a total breeze.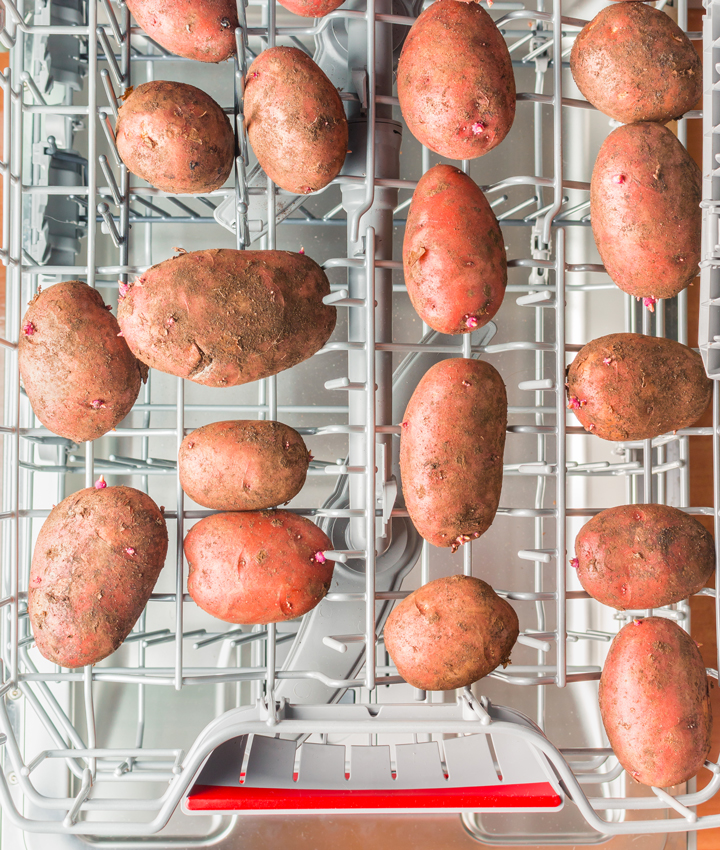 Thanksgiving dinner is one of those events that, in theory, sounds like so much fun to be in charge of. And it can be—so long as you plan as much ahead of time to save yourself some stress on the day. Here, we've gathered 30 tips to help save you some preparation time, as well as ways to spice up many of your dishes in quick and festive ways. Consider these the Thanksgiving cooking tricks you'll swear by for years to come.
Cook Your Turkey Leg and Breast Meat Separately
According to chef Michael White, these two areas cook at different rates, so cooking these sections separately will help you avoid over- or under-cooking part of your turkey.
Wash Your Potatoes in the Dishwasher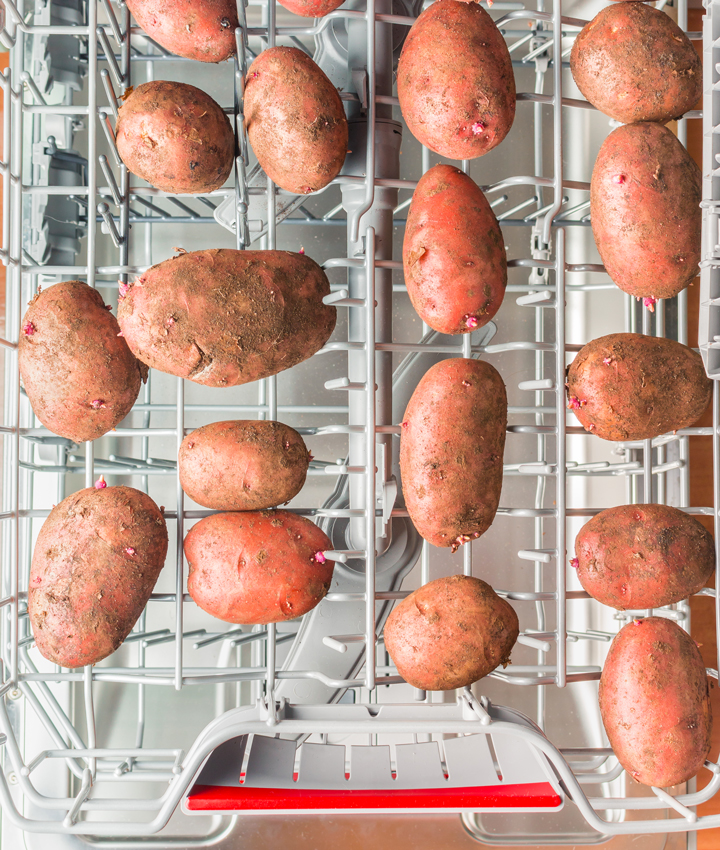 Surprise: Washing a large batch of whole potatoes is a quick way to loosen up the skins to make them peeling easier for you. (If you need some tips, Can You Actually outlines just how to do it.)
Secret Ingredient Cranberry Sauce
Cranberry sauce often has a reputation as an underrated holiday dish, mostly because many people are used to a can-shaped blob (we all recognize those signature can rings). However, homemade cranberry sauce is so easy to put together with just a few ingredients, and for an interesting way to spice it up even more, you can try adding rum or orange liquor in there, like in this recipe from Fifteen Spatulas.
If you manage to save room for dessert, you want to make sure the Thanksgiving pies are well worth it. The crust is just as pertinent as the fillings when it comes to flavor, so you'll have no regrets if you heed Padma Lakshmi's advice to blend some allspice into the dough for a little kick.
Gravy with Roasted Vegetables
One of the biggest homemade gravy sins is serving it up with lumps of cornstarch or flour. Alex Guarnaschelli says you can eliminate this issue by using pureed roasted vegetables to thicken it up instead, which also adds additional flavor. It's time-saving and resourceful!
If you've been on the hunt for a healthier pumpkin pie recipe (and possibly aren't the biggest fan of traditional pie crust), try using corn tortillas in place of pie crust. This'll save you tons of time so you're not making homemade pie crusts. (Check out Lil Sipper's no-bake recipe for a fun new twist on the classic.)
Use Flavored Brine for a Juicier Turkey
Turkey is always hyped as the main event for Thanksgiving dinner, but it oftentimes comes out on the dry side, leading guests to fill up on the sides. If you brine it with a flavored mixture (such as this citrus and herb blend from Busy Creating Memories), you'll end up with a juicy turkey that will have your guests lining up for seconds. No, you don't have to keep basting your turkey anymore—this is the easiest way to cut some corners and still end up with a juicier turkey.
Mix Up Your Sweet Potato Add-Ins
If you love sweet accents in your sweet potatoes, but marshmallows and brown sugar aren't really your thing, try adding honey and cinnamon for a new twist (plus, there's no more time wasted perfecting that marshmallow arrangement). We like Tyler Florence's recipe for a sweet (but not too sweet) touch.
Microwave-Prepped Butternut Squash
Even if you're not fully cooking it in the microwave, nuking butternut squash is a great way to loosen up the skin for a roasted side dish, so you'll actually save some prep time. Try Chatelaine's method as one option.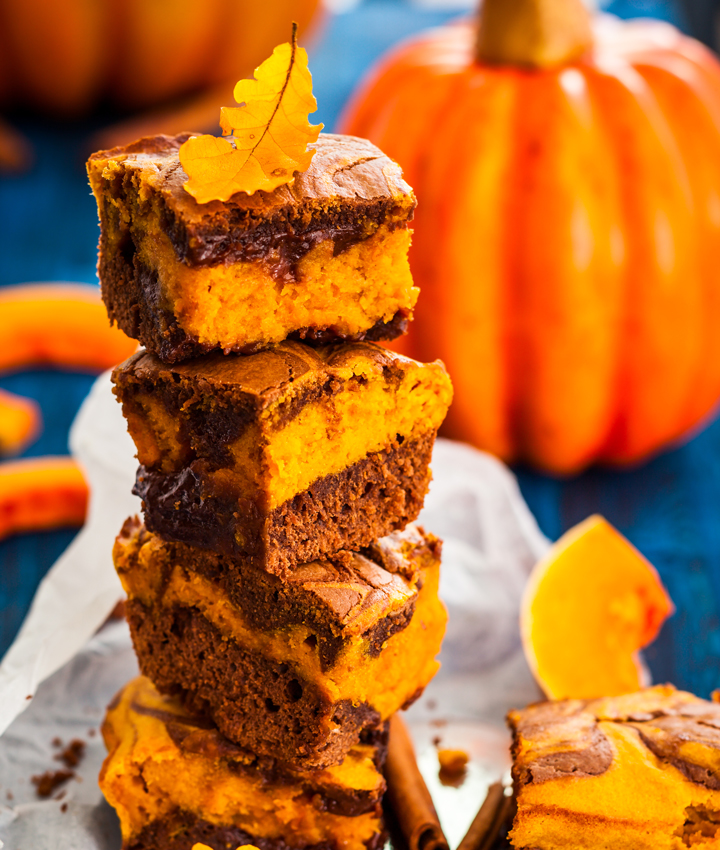 Why not make a hybrid dessert of pie and brownies and make everyone happy this holiday? Plus, you'll get all the deliciousness of a pumpkin pie, minus the need to make a crust—it's a win-win! You won't regret including The Cookie Rookie's pumpkin pie brownie recipe in your lineup of desserts.
White Bean Mashed Potatoes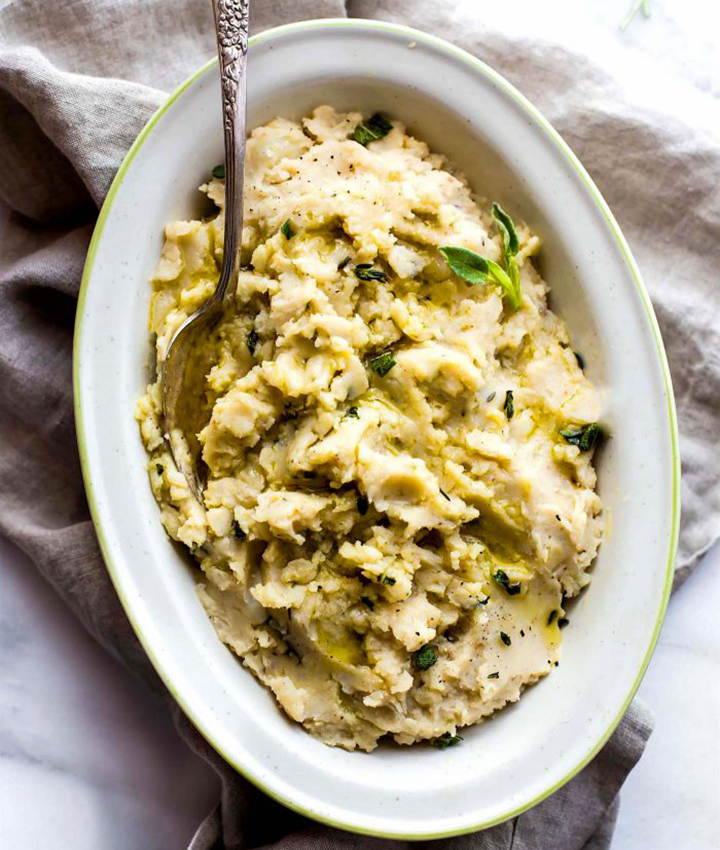 For a creative and creamy take on mashed potatoes, incorporate white beans into your recipe (such as this example from Cotter Crunch), which adds buttery flavor and makes the dish easier to digest. You can make them in a slow cooker, too, so that's one less thing that has to be hands-on!
Slightly Sweetened Green Bean Casserole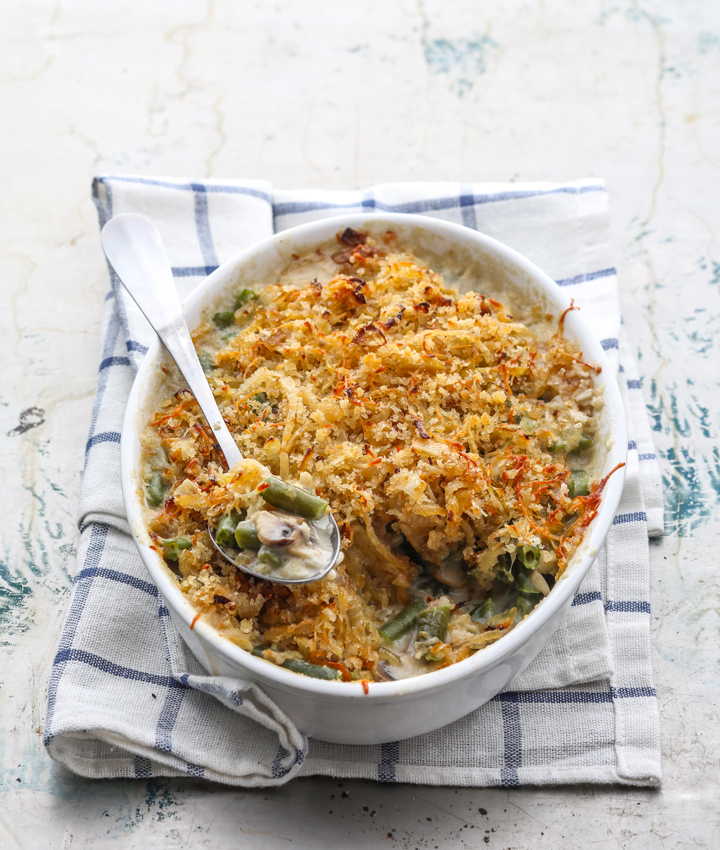 Did you know the secret to a Thanksgiving classic like green bean casserole could be…brown sugar? Recipes with it (such as this one from Down Redbud Drive) are sure to be a hit and give your casserole a little extra special touch.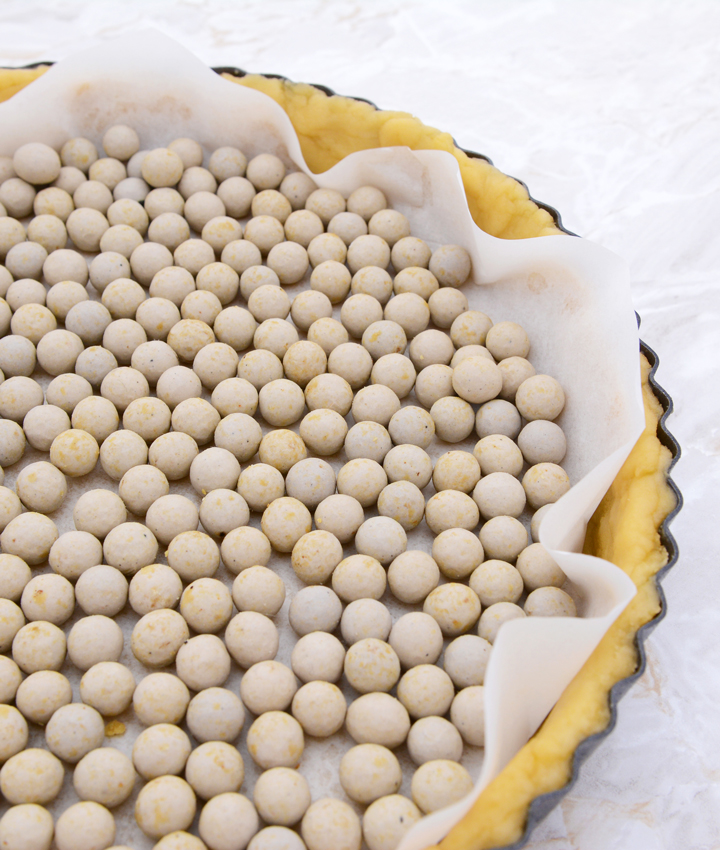 Using some kind of weight is a great way to ensure your pie crust bakes all the way through if you need to bake it before filling it. Try using things like pennies or dry beans to weigh things down, and stop looking in every cabinet for those long-forgotten pie weights. (The Spruce also offers a couple of substitution options.)
Aluminum Foil Roasting Rack
There's no need to run out and buy a roasting rack if you only plan to use it once per year for your Thanksgiving turkey. You can easily fashion one out of aluminum foil! Try this hack from Living Well Kitchen.
Slow Cooker-Warmed Mashed Potatoes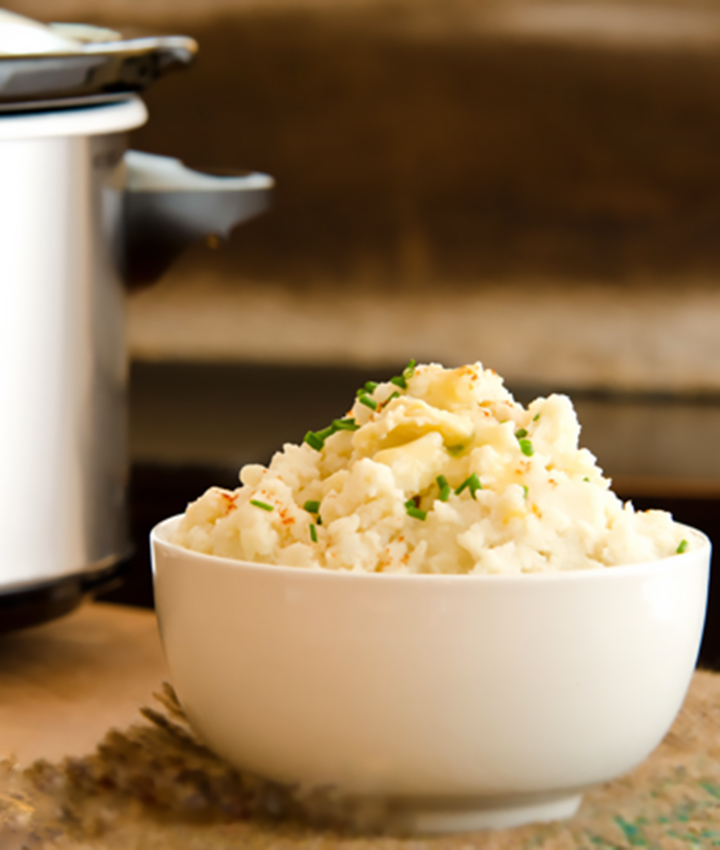 After you've whipped up your mashed potatoes with your recipe of choice, don't slow down the cooking process by warming things up in the ovem. Instead, keep your whipped spuds warm by storing them in the slow cooker, as Jennifer's Kitchen suggests.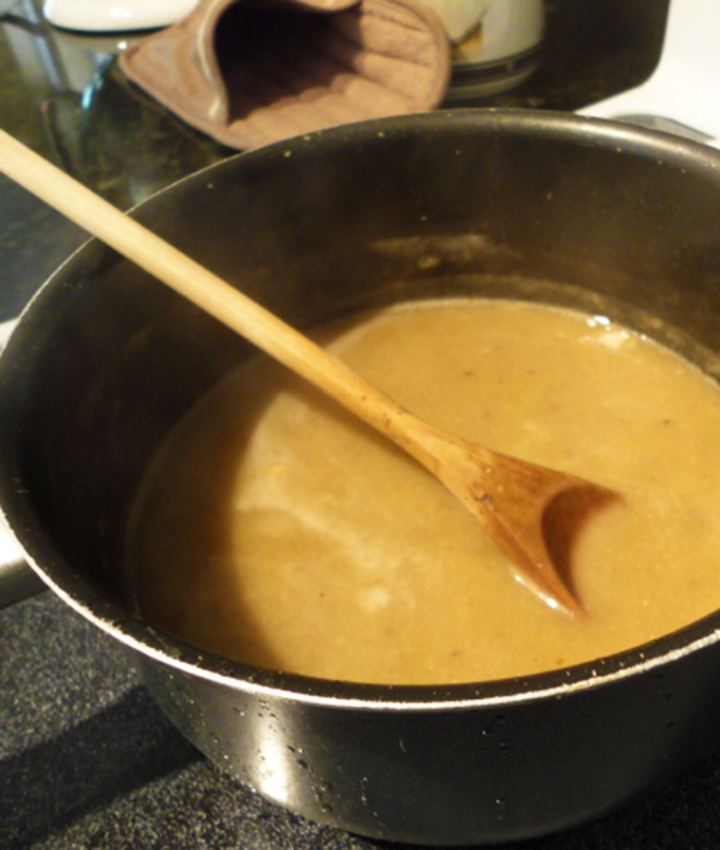 You more than likely already have the secret tool to separating fat from your gravy right in your kitchen: a measuring cup. Follow this tip from We Are Not Foodies and first pour your gravy into a zipper storage bag to get the fat to rise to the top and then cut a corner and pour just the gravy you want to keep into a measuring cup with a spout to strain drippings or broth from your gravy into a pan. See, wasn't that easier than what you usually do?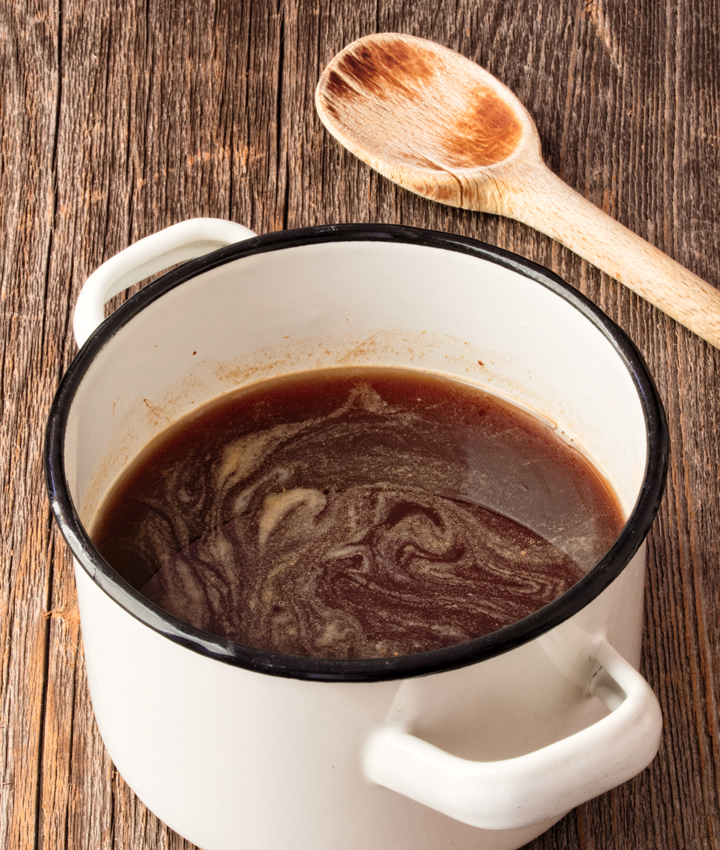 Then, once your gravy is ready, pour it into a Thermos to keep it warm until dinner time, per The Kitchn's advice. Nothing worse than cold gravy, right?
Hit the Salad Bar for Certain Ingredients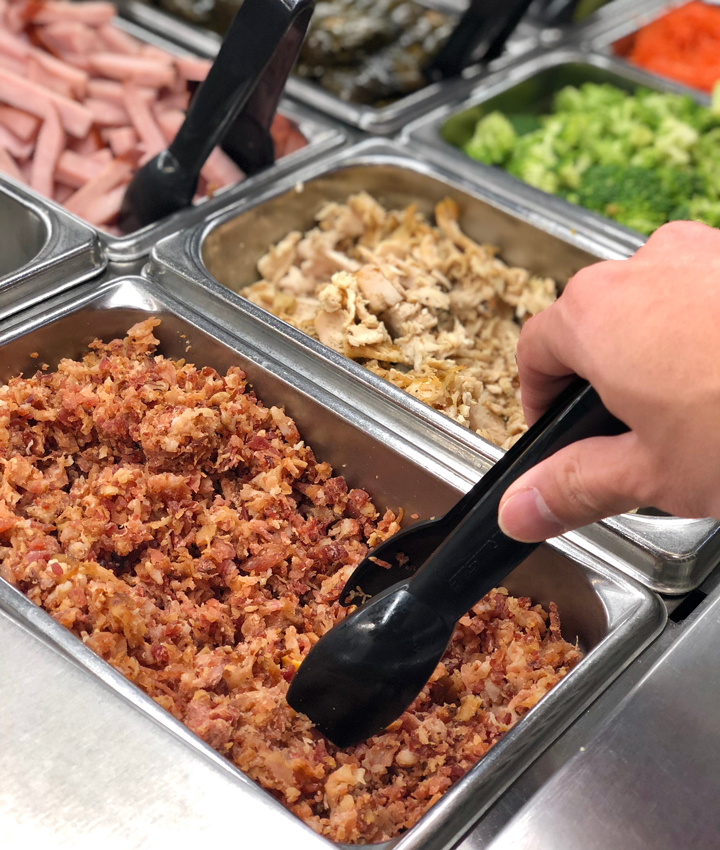 The Food Network offers this genius trick to saving some major prep time when you're in a rush: Swing by your grocery store salad bar for pre-chopped bacon, onions, green beans, and more.
We all know what a pain it is to scroll through an online recipe on your phone or computer with messy hands while you're trying to cook. If you're able to print your recipes out, tape them up to your cabinet for reference, then recycle them afterward. Think of the time you'll save from logging into your devices every time you need to double-check a recipe.
Leftover Turkey That's Still Juicy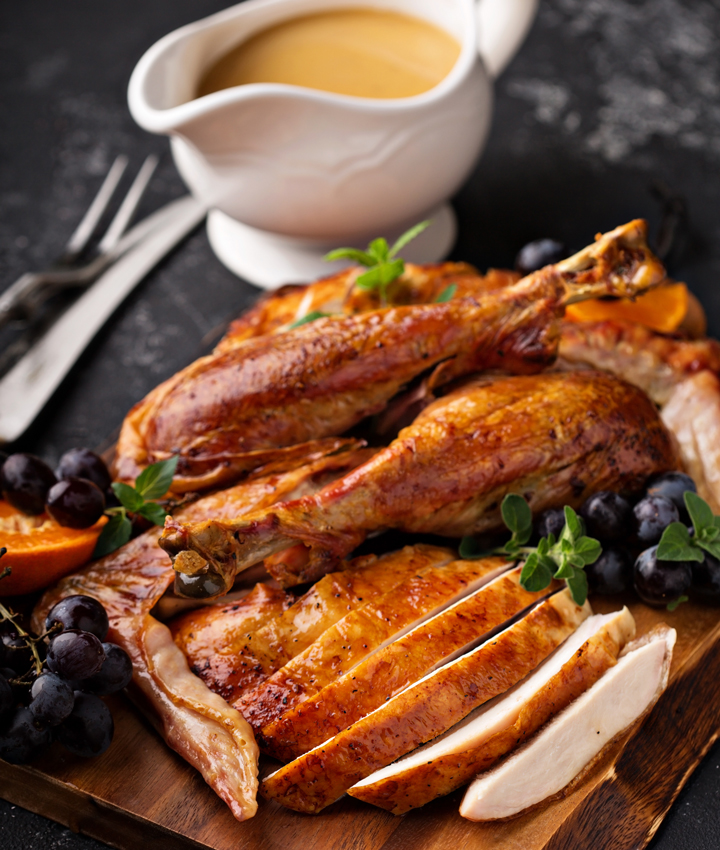 There's nothing stopping you from fixing a plate of reheated Turkey Day leftovers — except maybe a too-dry helping of turkey. Ensure your second helpings taste as good as the first by drizzling it with broth before microwaving.
Make Some of Your Side Dishes Early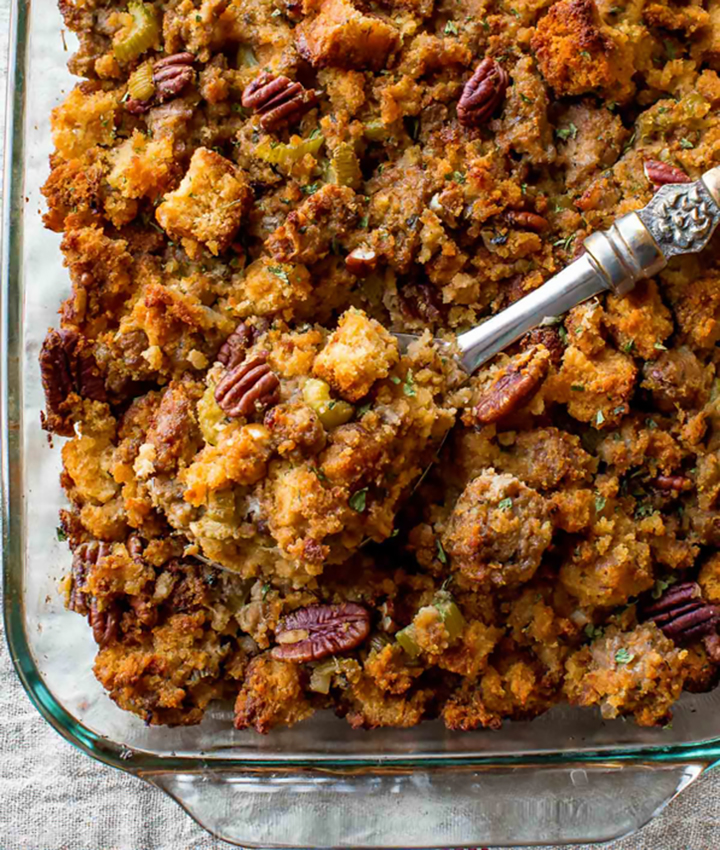 Believe it or not, there are plenty of holiday sides that will taste just as good if prepped a day or two early. Don't be afraid to get a head start! Check out It's Always Autumn's roundup of options that can help ease some of the stress that comes with Thanksgiving cooking.
The experts at Epicurious have several tips to help you make the most out of having one oven on Thanksgiving, from preparing your pies ahead of the big day to cooking several items at once if they require the same baking temperature.
Match Up Your Cocktails and Mocktails
Save yourself some extra brainwork and make virgin versions of whatever cocktails you plan to serve so the underage guests and non-drinkers can enjoy a fun beverage as well. Simply start with your selections, such as the many options provided by Mix That Drink, and either leave out the spirits or sub in appropriate substitutions like extra sodas or juice. Prepping a batch ahead of time will be one less thing you have to worry about on Thanksgiving.
Shaved Brussels Sprouts Shortcut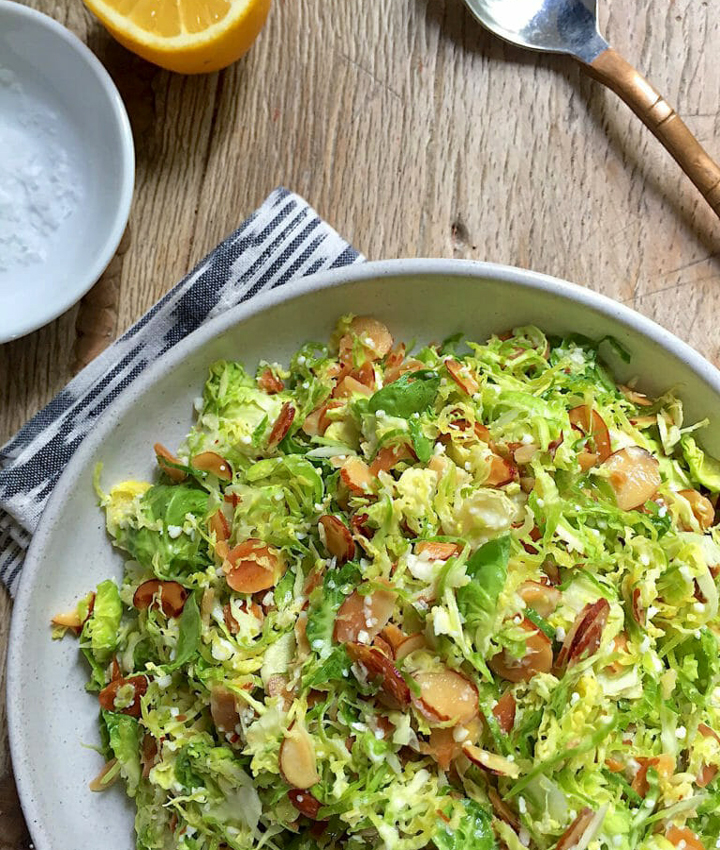 Save yourself the time of slicing or tearing Brussels sprouts for your side dish and toss them in a food processor for the same effect, just faster. Mom's Kitchen Handbook provides some instruction to easily do this.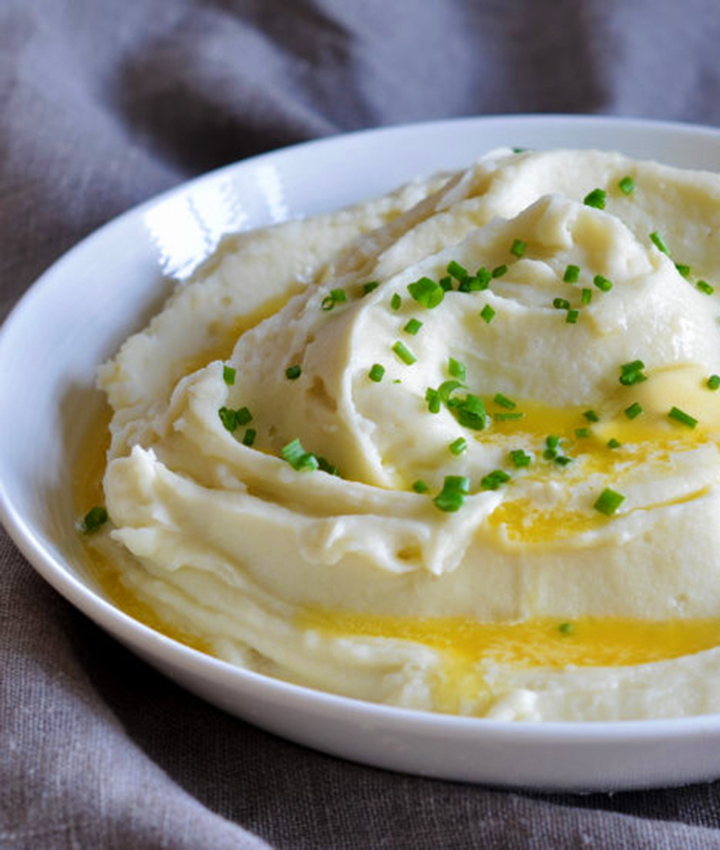 Baking your potatoes before mashing might sound more time-consuming than boiling, but if you bake them a day or two ahead of time, all you'll have to do the day of is mash and reheat them with the appropriate ingredients. Try this recipe from Once Upon a Chef.6254a4d1642c605c54bf1cab17d50f1e
If you leave it until the last minute, setting the table on Thanksgiving day can leave you feeling even more frazzled than you already are. This is an easy task to do as early as possible, as it doesn't involve any food prep.
Use Frozen Grapes in Place of Ice Cubes
Grapes won't melt down like ice cubes, and you won't have to run out and buy ice or worry about making enough ice to keep everyone's drink cold. Instead, they'll make your cocktails or other beverages both festive and delicious.
Make Your Pie Fillings Ahead of Time
Most pie fillings will be fine to freeze and defrost when it's baking time, so cut down even more on holiday prep time by preparing them in advance.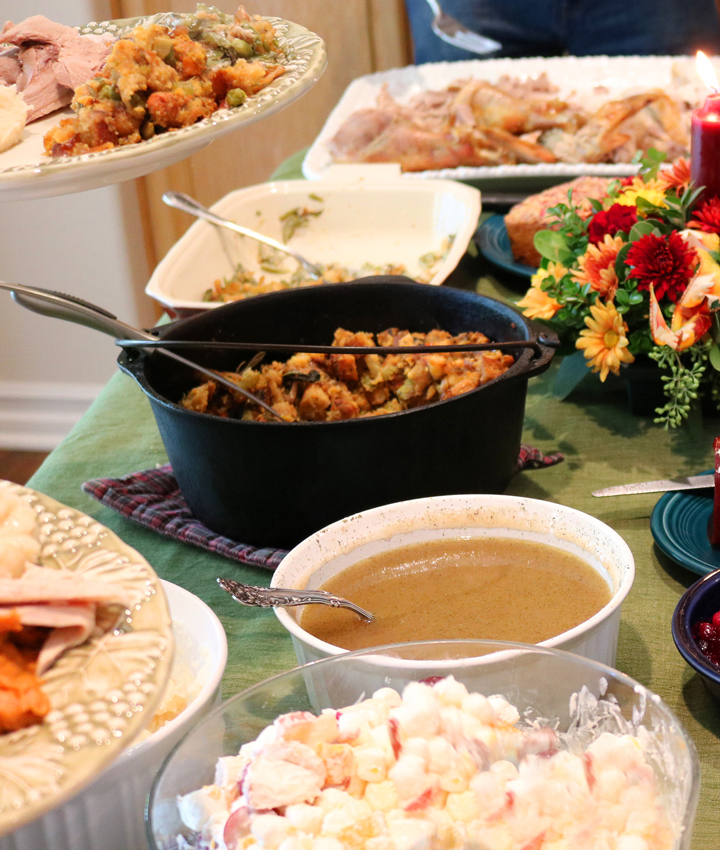 Whether you're hosting friends or family, there's nothing wrong with making your gathering a potluck and asking everyone to sign up and contribute a dish. In fact, many would likely agree that that only makes it more fun.
Toss Your Leftovers in the Crock Pot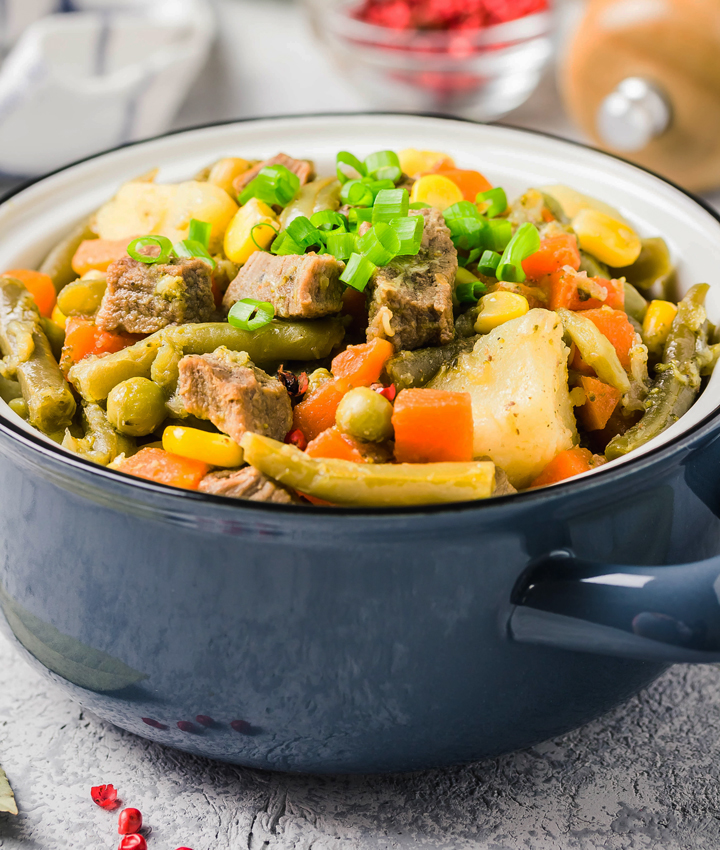 Finally, save yourself some cleanup time by having your slow cooker at the ready. Toss in your turkey, broth, and veggies to whip up a delicious soup to be ready for lunch the next day. Easiest cleanup and leftover meal ever!