25 Gifts You Need to Put on Your Wishlist
We know you. You got your holiday shopping done the day after Thanksgiving. So guess what? Now you have time to focus on making your own wishlist—and we're here to inspire you!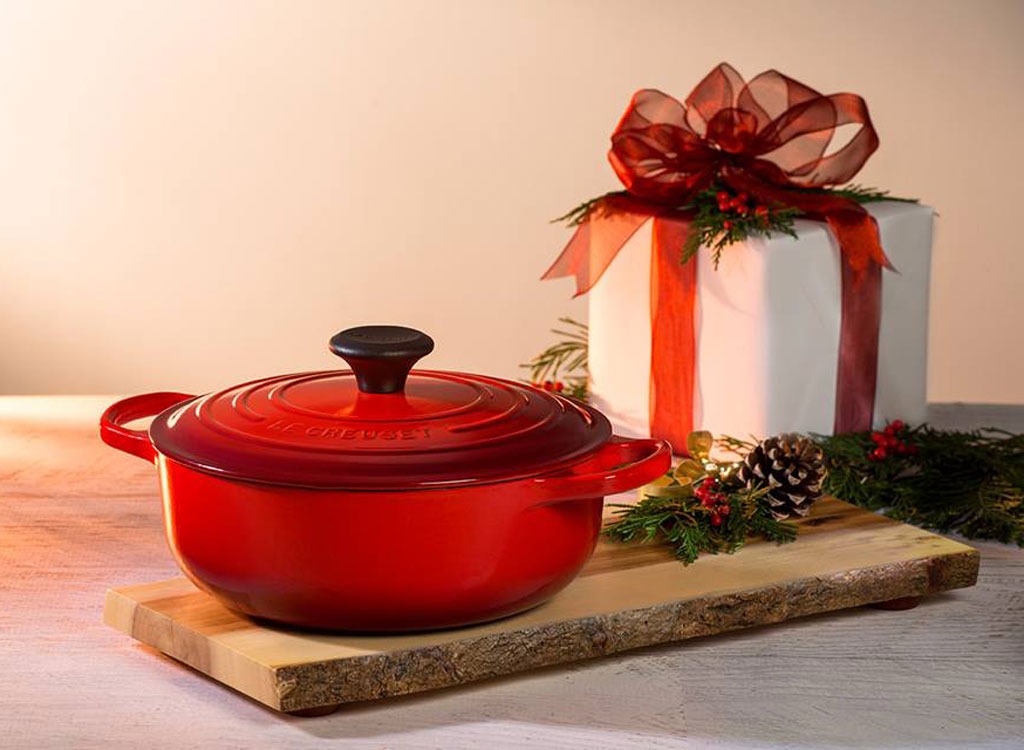 Your stocking stuffers and gifts for your loved ones are all stored away in your special hiding places—but the rest of your family hasn't even thought about heading to the mall yet. (I would know; I am one of those last-minute-shopping family members.) Instead of letting them pick up a bottom-of-the-barrel gift, why not help steer them in the right direction?
Because we know you usually just say, "I don't need anything! I just want the family to be together during the holidays!" we've decided to help you come up with your wishlist—including gifts that fit the budget of everyone from your kids to your partner. All you have to do is share this link in an email, and then put on your fuzzy socks, grab a seat by the fireplace, and sit back with a nice mug of hot cocoa. Looking for more ways to treat yourself? Here are 25 Genius Ways to Reward Yourself for Weight Loss.
Le Creuset Dutch Oven, 5½ QT
$320, on Lecreuset.com
Yes, it's pricey. But it's time. This year is the year you finally get that Le Creuset round Dutch oven everyone's always raving about. Why is it so good? It's been rated top of its class year after year from the Consumer Reports of cooking, America's Test Kitchen, because of its interior enamel that resists chipping, its flawless ability to evenly distribute heat, and the lifetime warranty. Consider it an investment into a family heirloom because this kitchen workhorse will last for generations. It's great for cooking up short ribs, soups, freshly baked bread, or comfy stews.
Vitamix Pro 750 Heritage Blender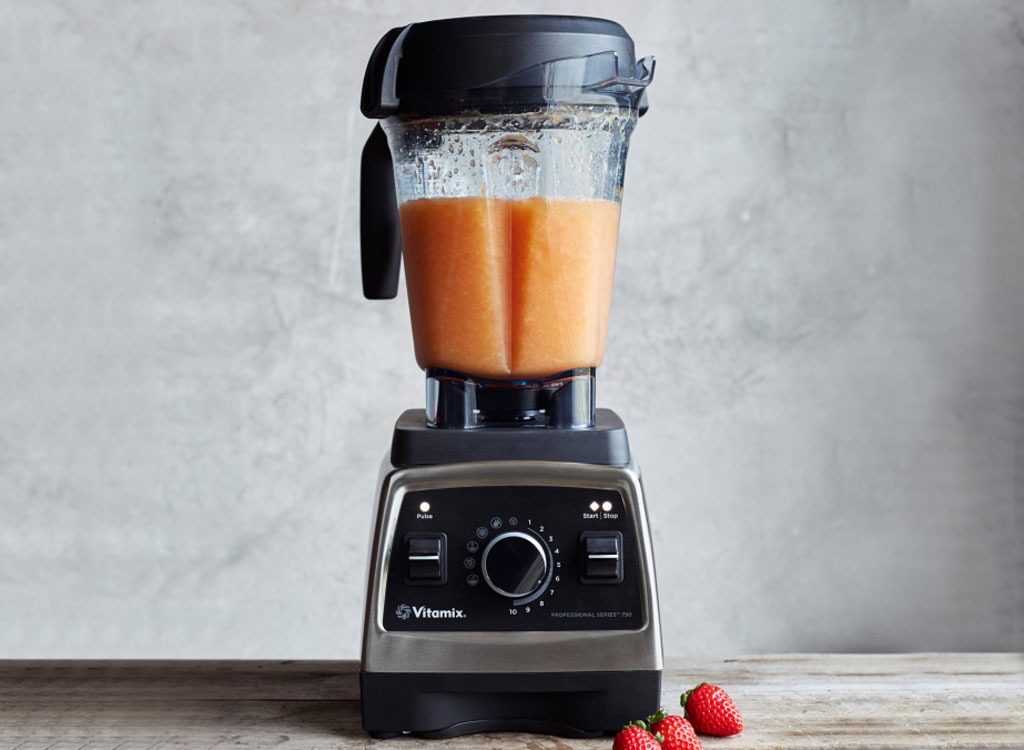 $548, on Amazon.com
You will never regret this investment because it's so worth it. Vitamix will help you create fruity smoothies, pureed soups, delicious hummus, and flavorful sauces. This heritage blender sports a lower profile than other Vitamix products, which makes it easy to fit it under your kitchen cabinet. Perhaps best of all is its sound-dampening technology that makes it the quietest blender in the Vitamix lineup.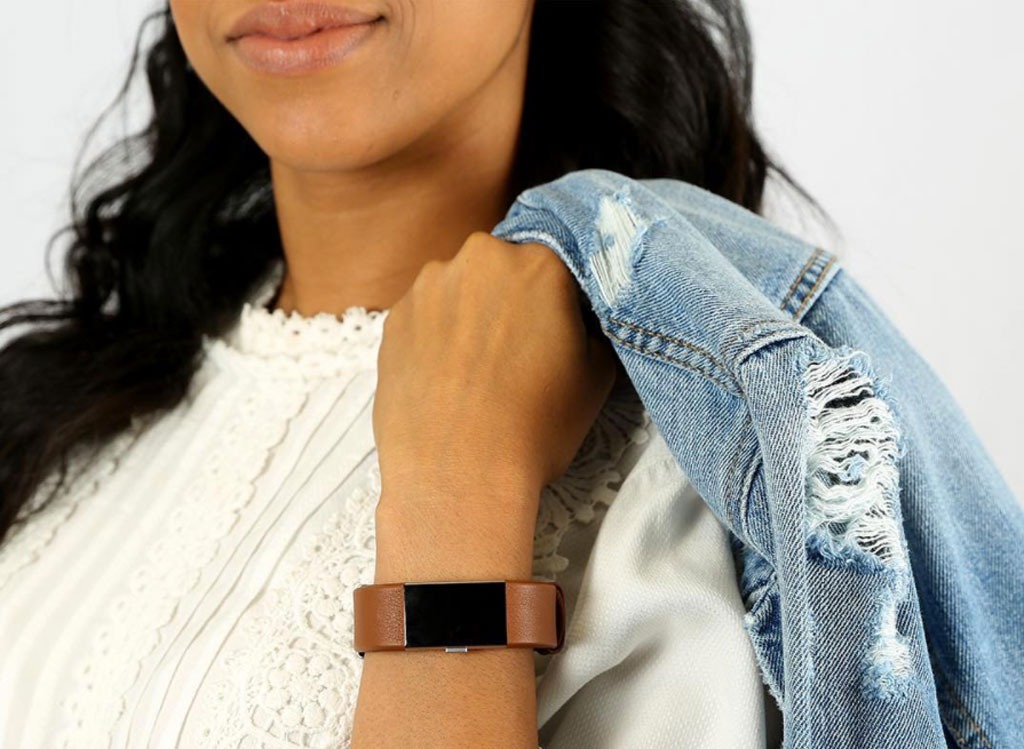 $149, on Target.com
The FitBit Charge 2 replaces your watch and heart rate monitor in one stylish swoop. It has continuous heart-rate monitoring and calorie burn measurement as well as all-day activity and auto sleep tracking. It's not just great for compiling health data, the Charge 2 can also help you relax unwind (so healthy eating can actually work) via personalized breathing exercises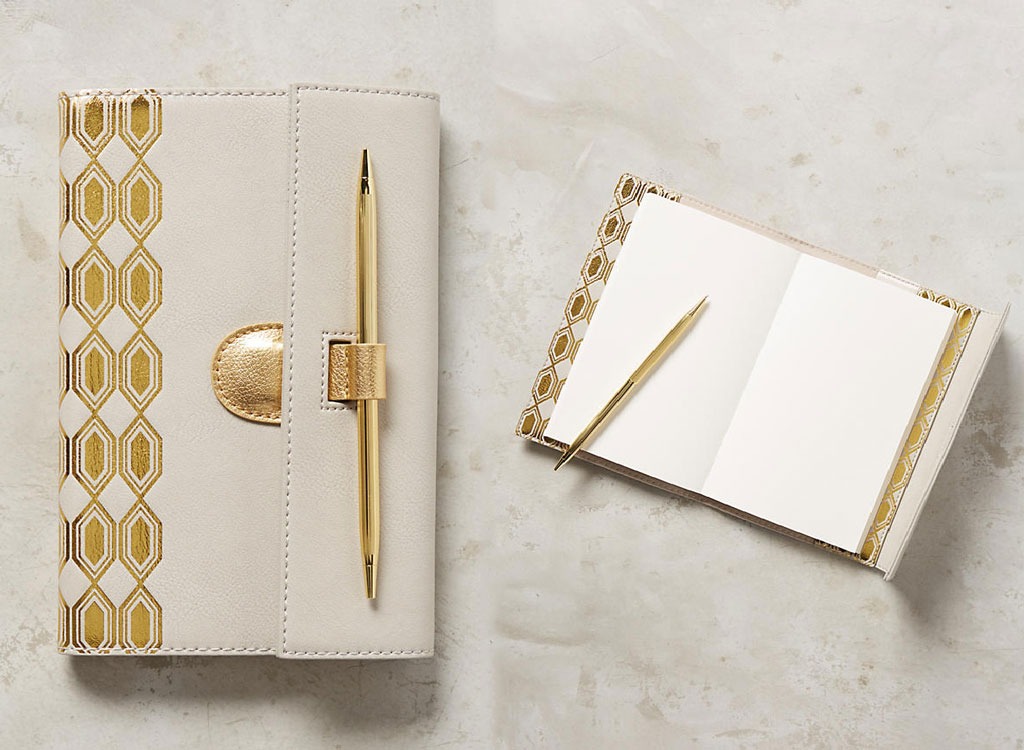 $36, on Anthropologie.com
Diet isn't working like you wanted it to? Don't write off weight loss just yet. Or—on second thought—do! A 2012 study published in the Journal of the Academy of Nutrition and Dietetics discovered that the women who kept a food journal lost 5 percent more of their starting body weight compared to those who didn't keep notes. Whether you're keeping track of your eating habits, counting calories, coming up with to-do and shopping lists, or just jotting down ideas, this journal will make it easy—and stylish—to put pen to paper.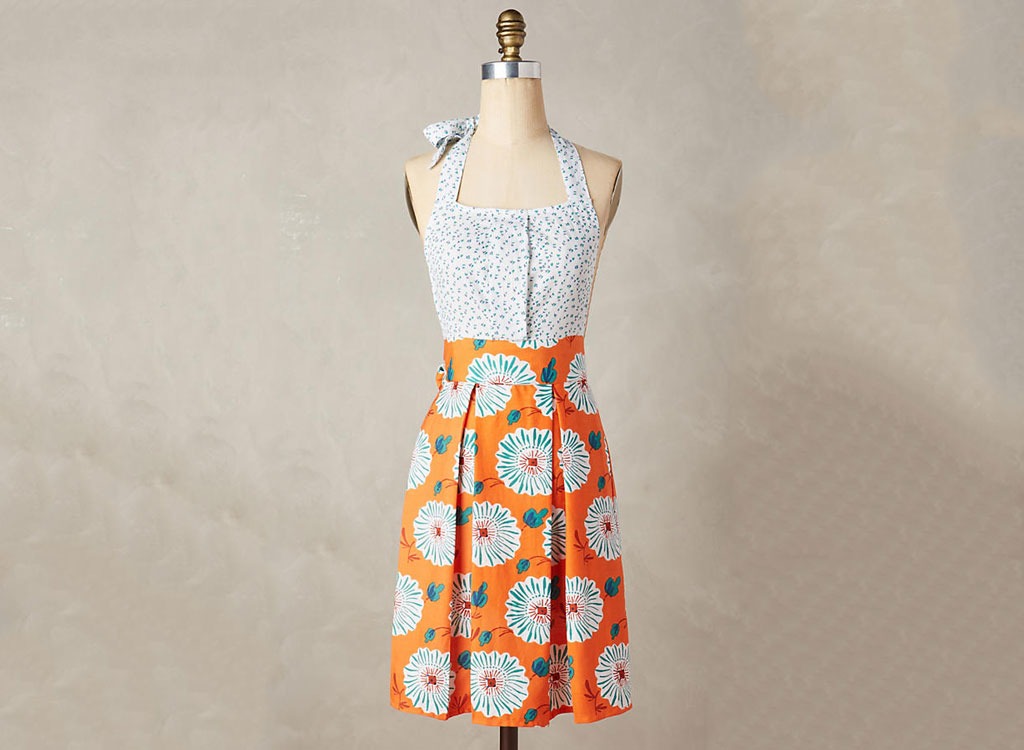 $38, on Anthropologie.com
Company coming over for the holidays? With this apron, you can comfortably stay in your pajamas all morning and actually be able to greet your guests when they unexpectedly arrive early—rather than quickly run upstairs to "throw something on."
Marble & Brass Serving Set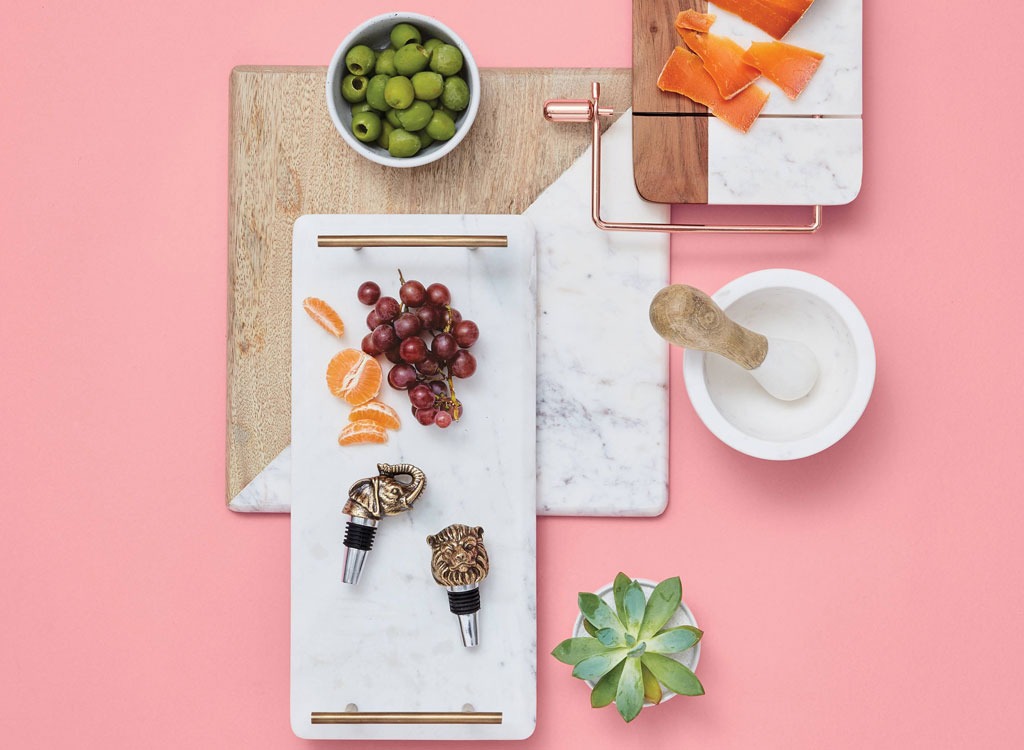 Marble & Brass Serving Tray
$18, on Target.com
Marble & Wood Square Chopping Board
$16, on Target.com
Marble & Wood Cheese Board with Slicer
$19, on Target.com
Why spend thousands of dollars on a kitchen upgrade when you can invest just a few dozen dollars on some upscale serving ware? This set from Target will spruce up any holiday table for less than the cost of dinner for two.
3-Piece Stainless Steel Bar Tool Set
$16, on Target.com
You know you've been promising yourself you'd learn to make fancy drinks. Once you get this bar tool set, you won't have any more excuses. The set of three includes a double jigger, bottle opener, and strainer.
S'well 17-Oz Stainless Steel Water Bottle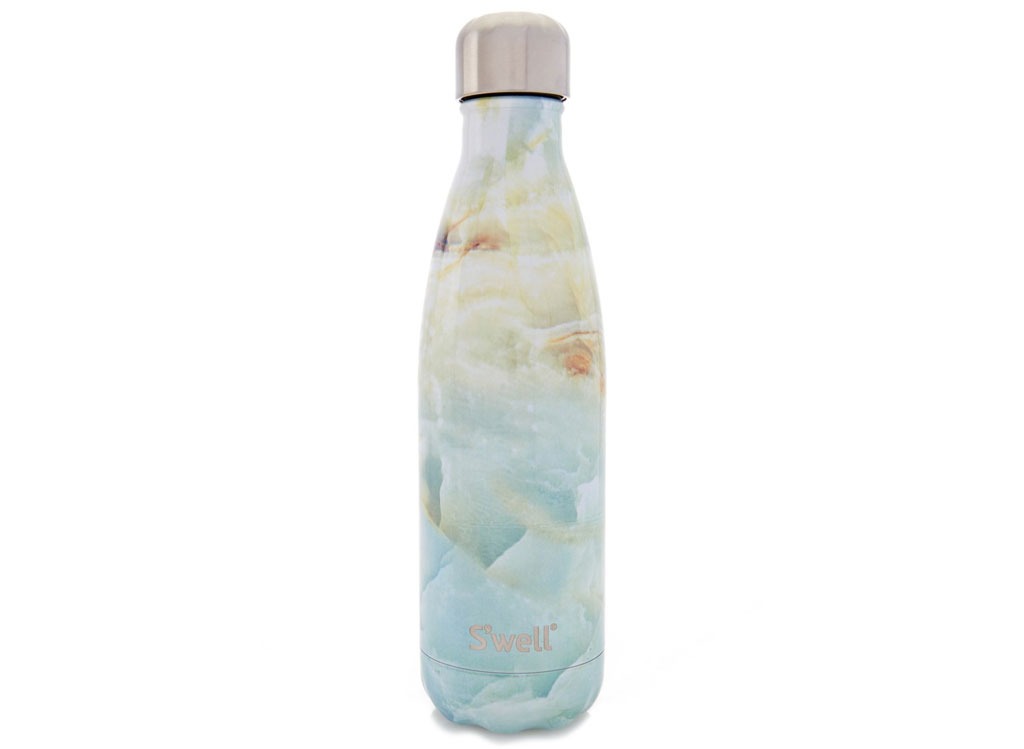 $35, on Urbanoutfitters.com
It keeps liquids cold for 24 hours or hot for 12. We're talking about the double-walled, stainless steel, BPA-free, vacuum-sealed, insulated S'well bottle, of course. You'll never be thirsty again with this bottle at your side. (Hence, you'll eliminate one of the 30 Reasons Why You're Always Hungry.)
Miyabi Kaizen II Chef's Knife, 8-Inch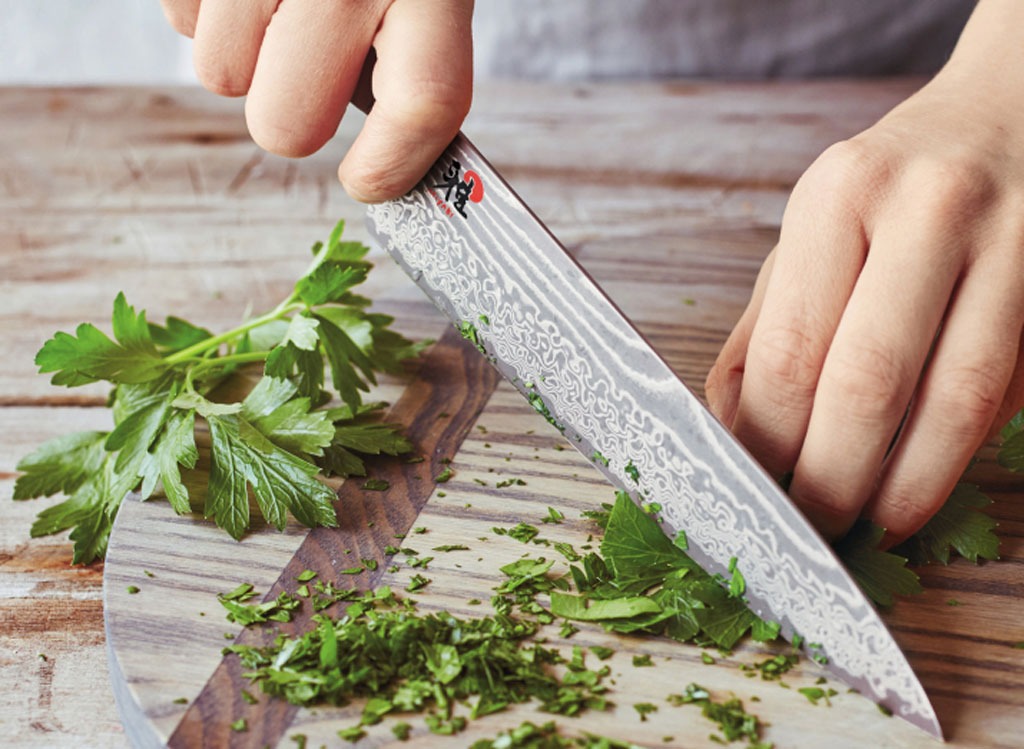 $99 (On Sale from $215!), on Surlatable.com
This is an amazing deal on a professional-quality chef's knife. Miyabi's steel knives are forged by hand from 48 layers of stainless steel to exacting standards and sharpened using the traditional Japanese four-step Honbazuke technique. Cutting a tomato will never be the same.
American Atelier Stemless Wine Glasses, Set of 4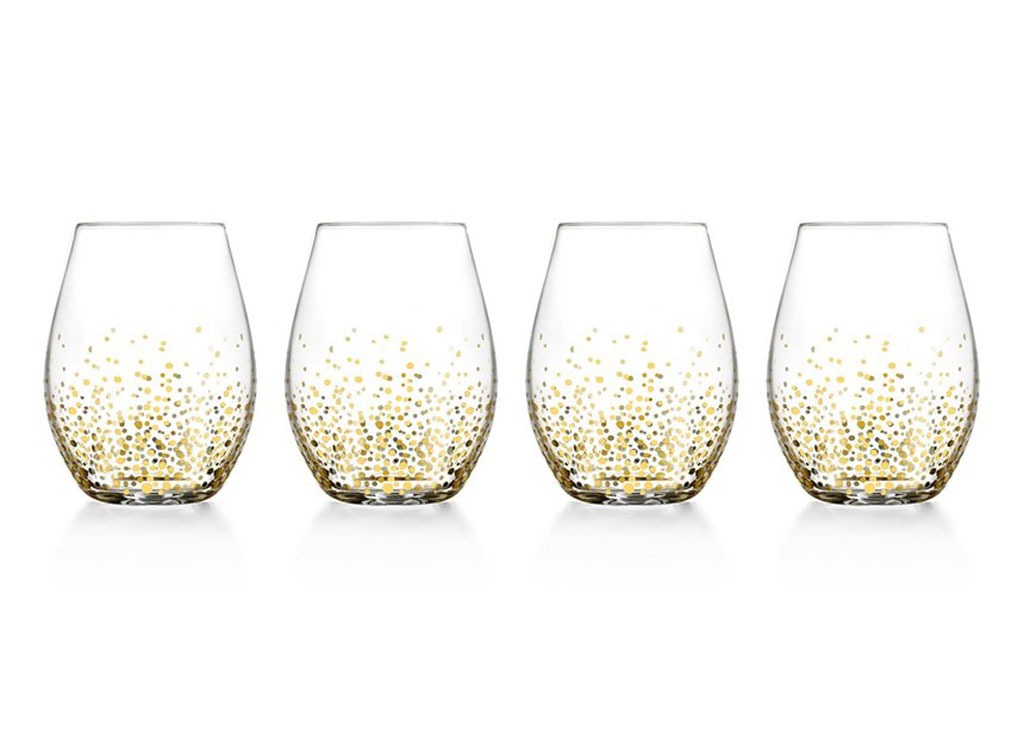 $39, on Nordstrom.com
Girls night will get ten times better with the help of this adorable set of wine glasses!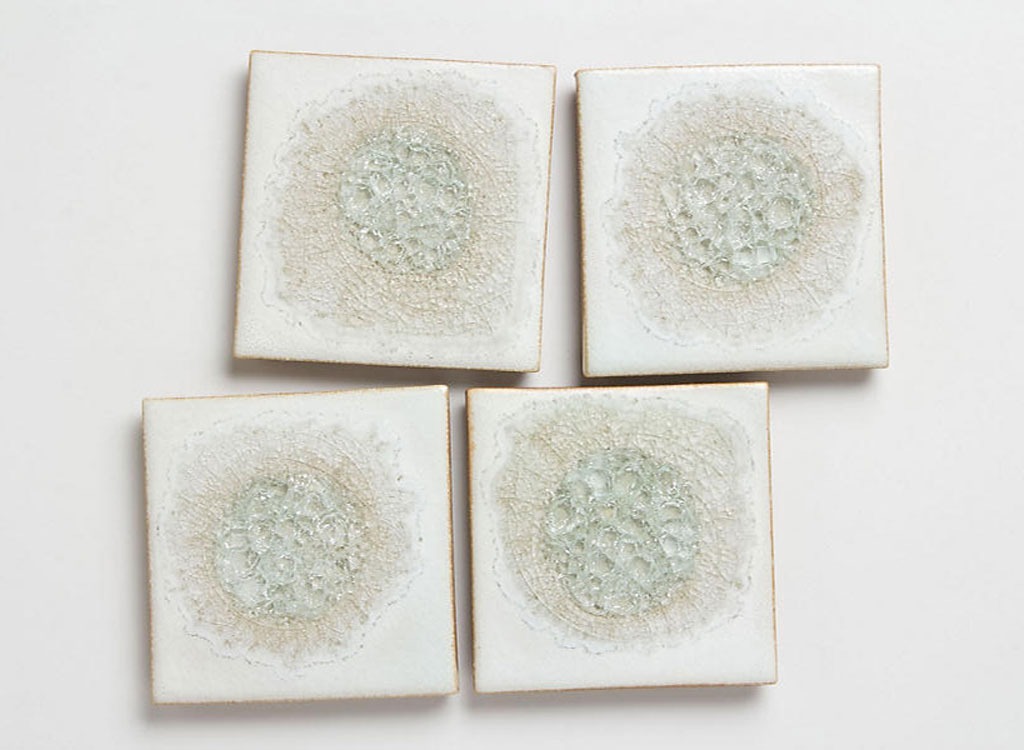 $40, on Anthropologie.com
The perfect gift you can politely ask your kids for. Because they need to learn to stop putting their drinks on your nice wooden table. Don't they know liquids leave rings?!
3-in-1 Spiralizer by Hamilton Beach
$39, on Wayfair.com
For nearly the same price as a handheld spiralizer, Hamilton Beach makes an electric one. It's an easy—and fun—way to get your family to eat more veggies! Get started with these 21 Mouthwatering Spiralizer Recipes.
KitchenAid Classic 4.5 Qt Stand Mixer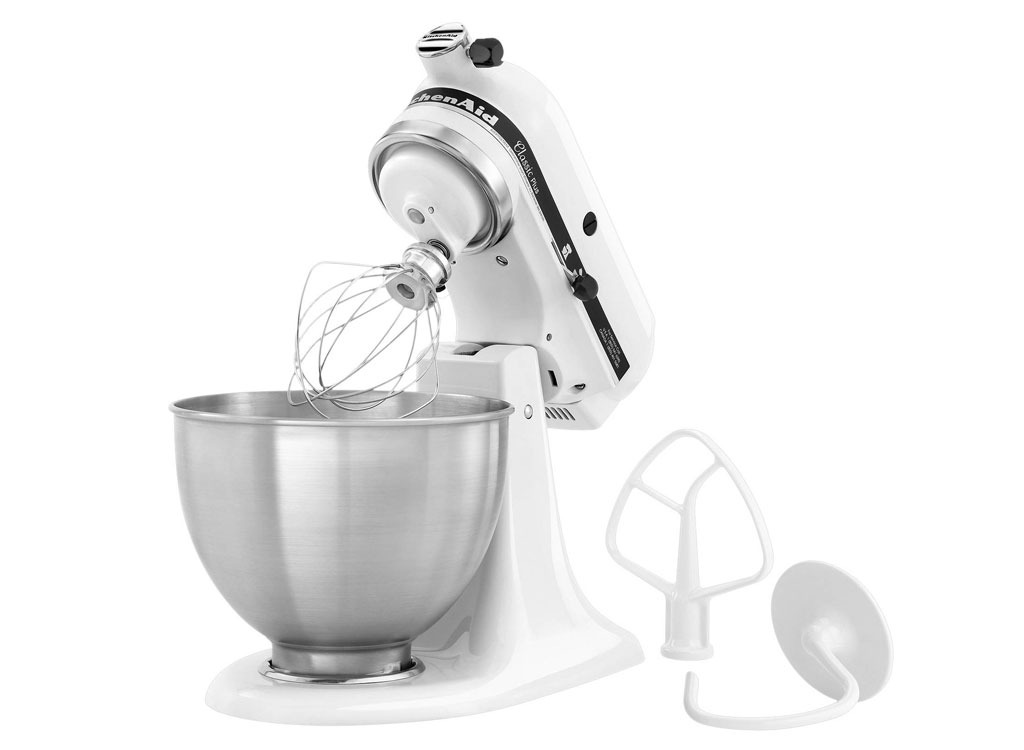 $199, on Target.com
Just starting your kitchen collection? This mixer is a must when it comes to perfectly creaming together butter and sugar for banana muffins or making homemade pasta.
Kate Spade Holiday Village Baking Set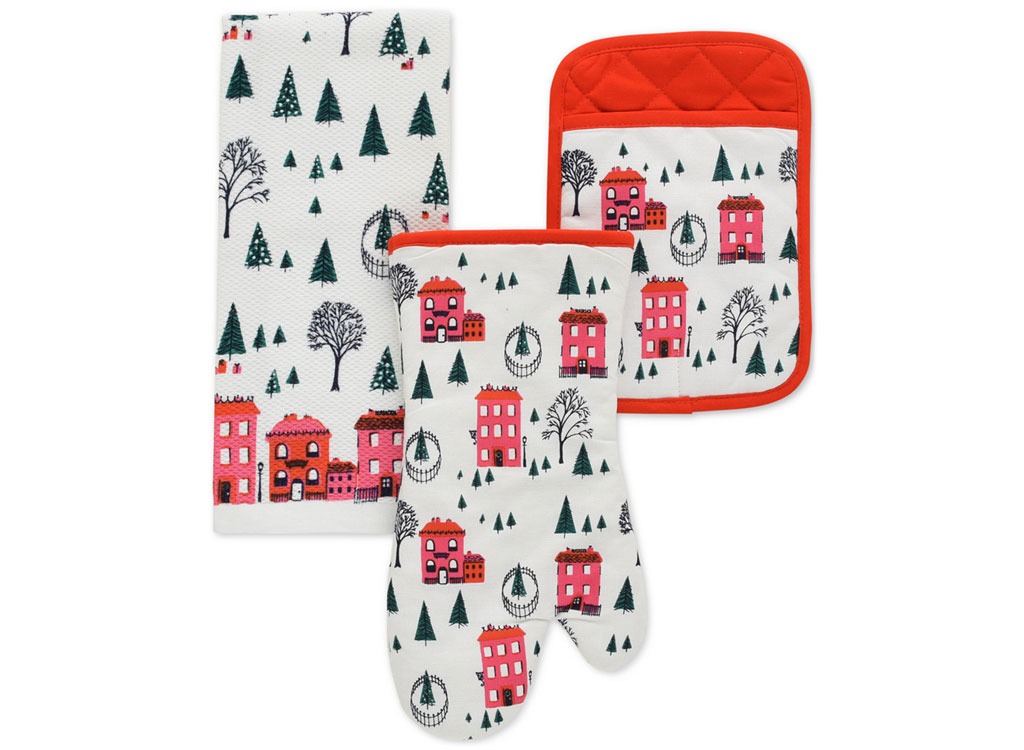 $35, on Nordstrom.com
Add some holiday spirit to your kitchen with this trio of indispensable accessories.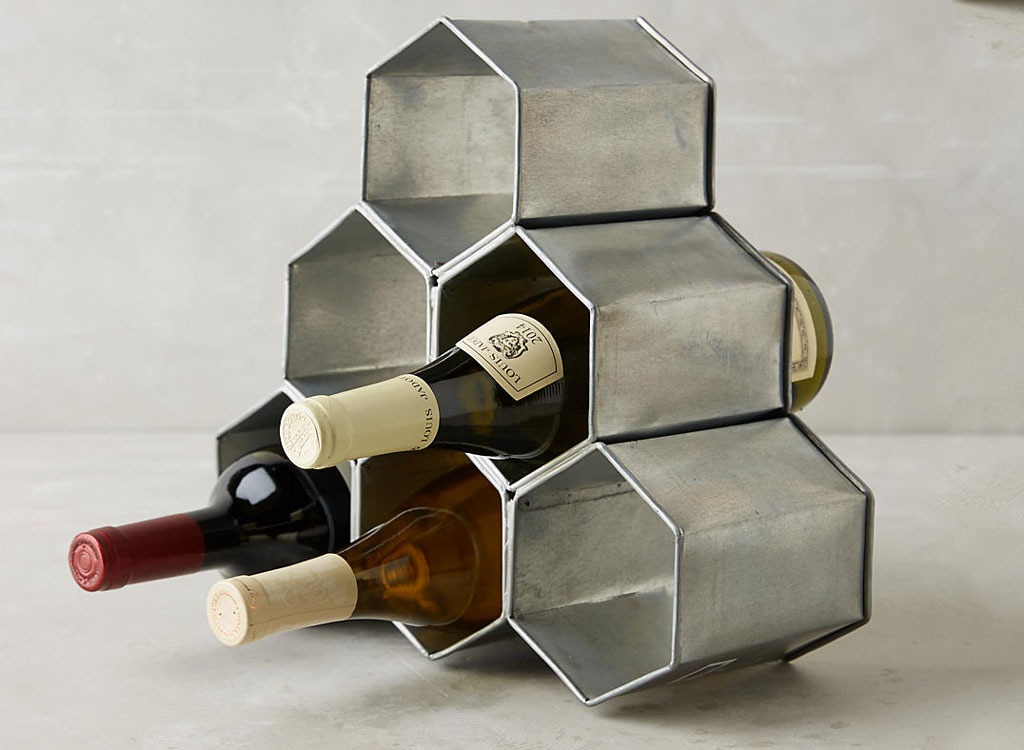 $48, on Anthropologie.com
Beyonce has helped you lose weight, so why not be inspired by Queen Bee and get a honeycomb wine holder? It's stylish and functional—bottles should be stored on their side to keep oxygen from seeping in and spoiling the antioxidant-rich wine.
Le Creuset Nickel-Plated Wine Pump, Set of 3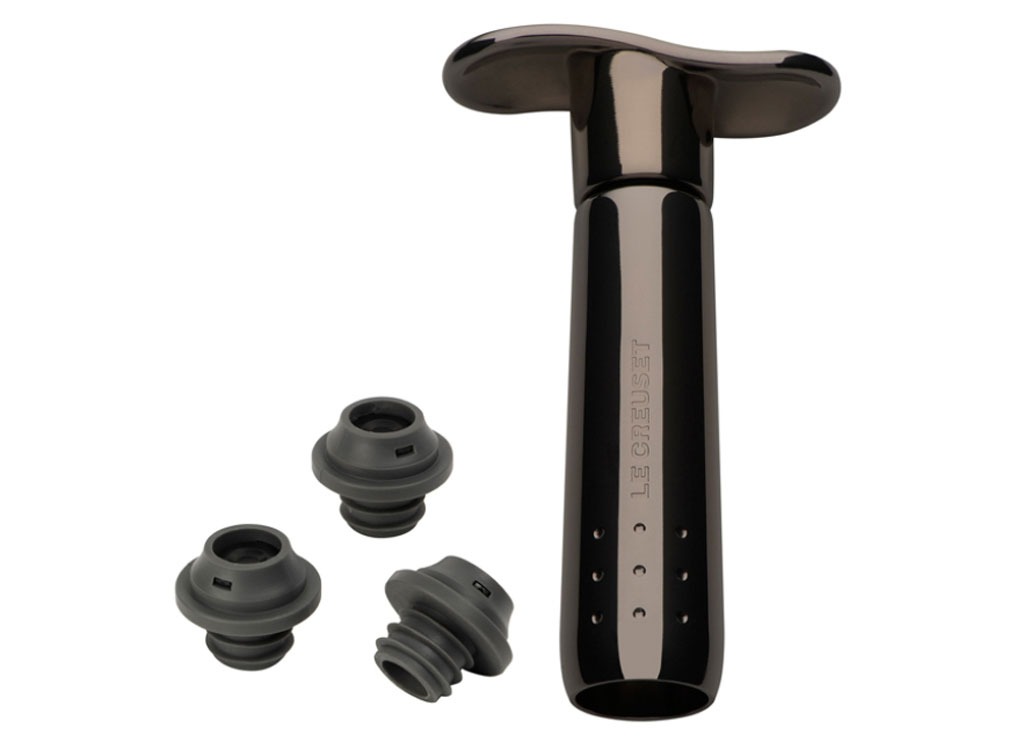 $55, on Surlatable.com
Here's an easy way to keep yourself to just one glass—get a wine pump. This nifty gadget pumps out all the extra oxygen that makes its way into an open bottle so your wine can stay fresh even after you've opened it. The set includes three bottle stoppers that will hold a bottle of wine aromatic for a week after opening!
Martha Stewart Copper Measuring Cups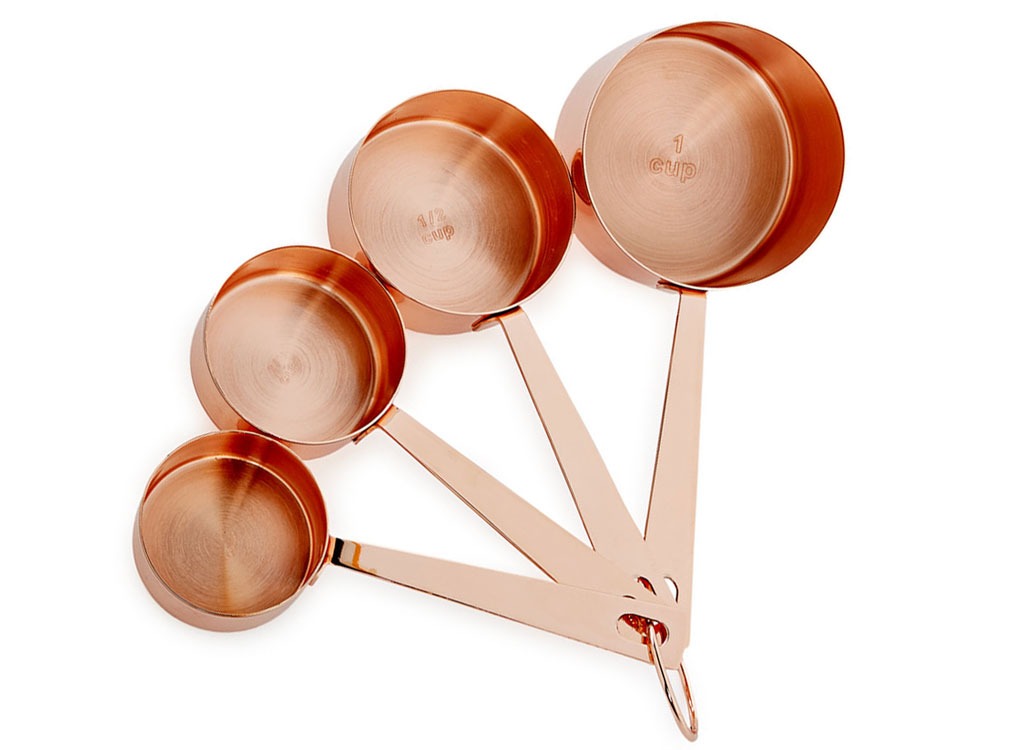 $34, on Macys.com
For another style upgrade, ask for this measuring cup set from Martha Stewart Collection. You'll love the way they look, especially if you're a fan of taking pictures of all your recipes!
Instant Pot Multi-Functional Pressure Cooker
$109, on Amazon.com
This is the exact opposite of a slow cooker. Instead of waiting 8 hours for your tender beef, you can get it in just 30 minutes with this Instant Pot! Oh, and did we mention you can cook rice in just 5 minutes? You'll never have to resort to ordering greasy take out again because you have to squeeze chores, work, and exercise into just a single day. Instant Pot will put dinner on your table in minutes.
Cuisinart Pro Custom 11-Cup Food Processor
$148, on Target.com
Nut butters. Pesto. Falafel. Hummus. Salad dressings. The list goes on. If you don't already have this (or need an upgrade), put this food processor on your list.
Wild and Wolf X Ted Baker London Brogue Hip Flask
$48, on Nordstrom.com
You think you'll never use this, but then you'll be invited to a dry wedding and you'll be glad you have it. Trust us. It's saved our butts once or twice.
Rustic Antler Wall Mount Bottle Opener
$38, on Nordstrom.com
Upgrade your bar area with this rustic, richly-grained fir wood bottle opener. Surprise your guests as they open a cold one and try to catch the cap only to see it magically (magnetically) sticks to the wood!
Mini Stoneware Latte Bowls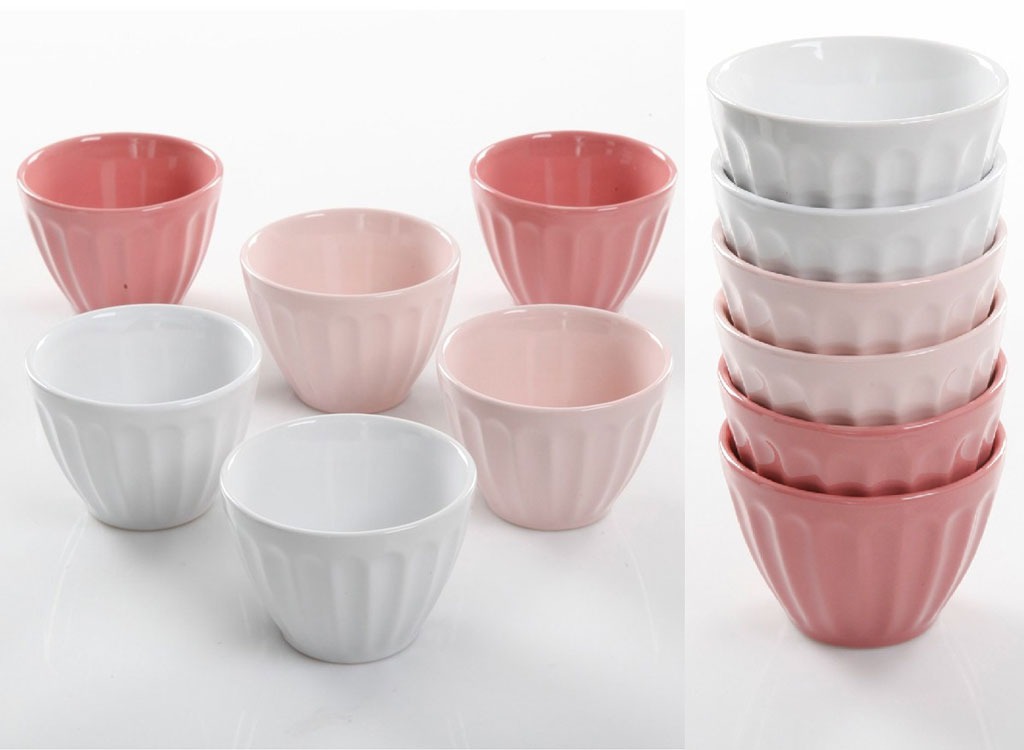 $25, on Nordstrom.com
Technically these are latte cups, but they can also be used for cereal, soup, ice cream, or even food prep. They're super useful and super cute.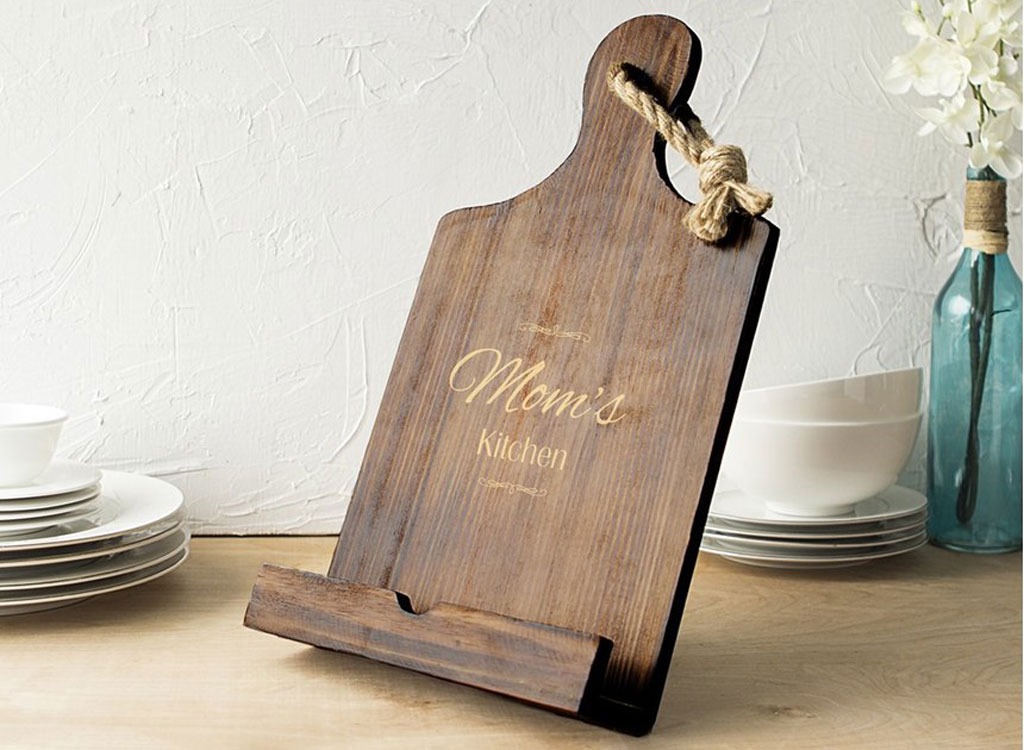 6254a4d1642c605c54bf1cab17d50f1e
$69, on Nordstrom.com
Just pretend to act surprised when you unwrap this gift from your kids. This charming wooden stand is the perfect kitchen companion—holding either your high-tech tablet or old-school cookbook.
Microplane Adjustable Slicer with Julienne Blade
$29, on Surlatable.com
We always talk about you'll benefit from cooking at home over eating out, but we understand that your knife skills might not be up to par with those from the chef at your favorite restaurant. Here's a hint: not all chefs painstakingly take the time to julienne their veggies—and neither do you! Microplane's adjustable slicer will make beautifully sliced veggies with the swipe of a hand.
$129, on ButcherBox.com
Of course, the best gift you could ask for is something that your whole family could share, right? The Butcher Box is a hand-selected assortment of fresh, top-grade meat that's shipped (for free) right to your door. (You can opt to get it for one month or sign up for a monthly subscription.) Each box comes with enough meat for up to twenty meals, which works out to a measly $6.50 per meal—and that's for grass-fed beef, heritage-breed pork, and organic, pastured chicken! How do you get such nice food for so little? Butcher Box partners with a collective of small farms, purchases in large quantities, and passes the savings along to you. And don't worry about wondering how to prepare such fine meat; Butcher Box comes complete with easy-to-follow recipes from the pros.
Olivia Tarantino
Olivia Tarantino is the Managing Editor of Eat This, Not That!, specializing in nutrition, health, and food product coverage.
Read more about Olivia