20 Quick & Easy Instant Pot Meals
The instant pot really is a jack-of-all-trades appliance. Get the most out of it with these simple recipes the whole family will love.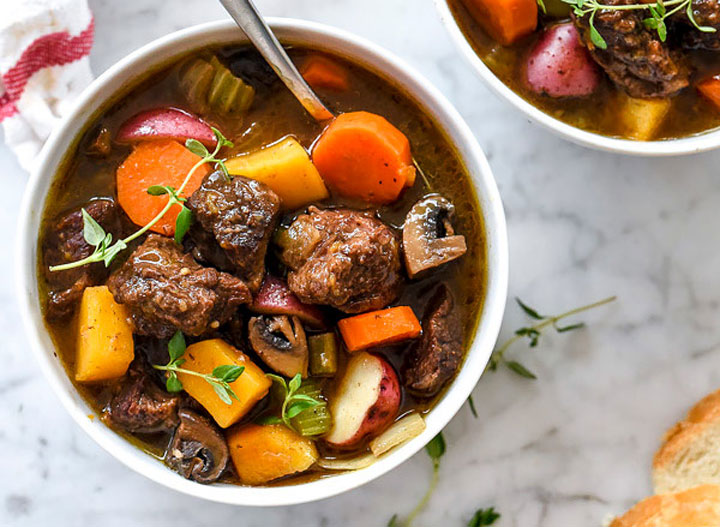 If there's one kitchen gadget worth investing in, it's an instant pot. Since it does the work of seven appliances—serving as an electric pressure cooker, slow cooker, rice cooker, yogurt maker, sauté/browning pan, steamer, and warming pot—and can cook two things at once thanks to layering trays, it's the ideal way to cook a quick and easy meal after a stressful day.
What's more? The instant pot works quicker than a slow cooker and allows you to double the recipe without adding cook time; perfect for those who love to prep meals in advance. That means you can cook meals for an entire week in under an hour!
Another beloved feature of the instant pot is its ability to cook and tenderize meat in minutes, yielding delicious dishes such as maple bourbon sweet potato chili and turkey meatballs and spaghetti squash in record time. In other words, though most of the recipes on this list sound like they take hours to prepare, the instant pot assures they're ready-to-eat in 60 minutes or less.
And once you get cooking, be sure to include ingredients from our list of the 58 Healthiest Foods on the Planet.
This salsa chicken recipe from Flour On My Face is easy and versatile, meaning it's sure to become a favorite instant pot meal. Though the entire dish takes just 12 minutes to make because you cook the chicken and salsa ingredients simultaneously, the instant pot tenderizes the chicken so well you'll swear it spent hours in a slow cooker. Feel free to double the recipe (since the cooking time won't increase) and you can chow down on Mexican cuisine all week using the chicken salsa to make tortillas, enchiladas, quesadillas, nachos, and more.
And while a nonstop barrage of Mexican food may feel indulgent, keep in mind that black beans are an excellent source of protein and fiber.
Butternut Squash and Turkey Chili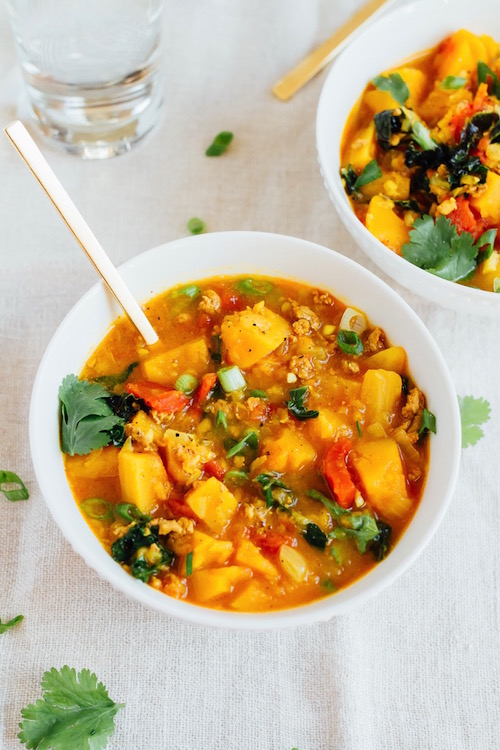 Is there anything better than butternut squash and turkey chili on a cold day? This recipe from Eating Bird Food technically uses a Power Pressure Cooker XL, but an instant pot will also do the trick and have your tasty meal ready in just 40 minutes. There's no need to feel guilty about this chili either because the squash and kale are excellent sources of fiber, vitamins, and minerals, while turkey is one of The 29 Best-Ever Proteins for Weight Loss.
Though it's easy to wax poetic about how well the instant pot cooks meat, the multifunctional appliance is just as skilled when it comes to cooking veggies and other proteins, such as lentils. Case in point: This lentil Sloppy Joe recipe from Show Me The Yummy. Thanks to the wonders of the instant pot this ridiculously healthy vegan dish with nutrient-packed veggies is loaded with flavor and ready in just 40 minutes.
Even though this BBQ pulled pork recipe from Show Me The Yummy takes 90 minutes from start to finish, it's about as easy as they come and tastes as though you've been slaving over a hot stove for days. Simply whisk together the spices, place half of the mixture in the instant pot with the pork, and let it cook for 90 minutes. Though this isn't the quickest recipe, it's great to make while you're cleaning the house or catching up on TV.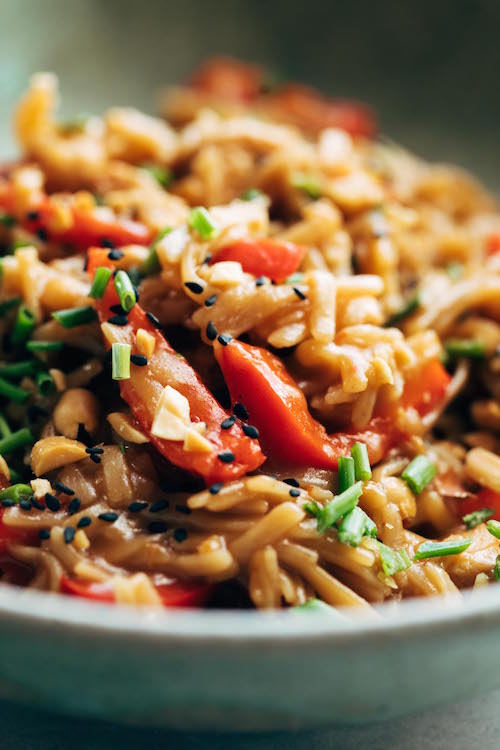 One look at these chili garlic noodles from Pinch of Yum and it's hard to believe they're ready in just eight minutes, but if anything the super quick cook time is just a testament to how great the instant pot really is. All this recipe really requires is placing nearly all of the ingredients in the instant pot for three minutes, and then adding in the red bell peppers. For a nutrient boost, try adding additional veggies as well.
Another solid recommendation from Pinch of Yum is this recipe for wild rice soup. The comforting meal takes just an hour to cook and features an array of nutritious vegetables and wild rice. As if you needed another reason to whip up this delectable soup, wild rice is a good source of omega-3s—a nutrient that can protect your brain and help fight off inflammation.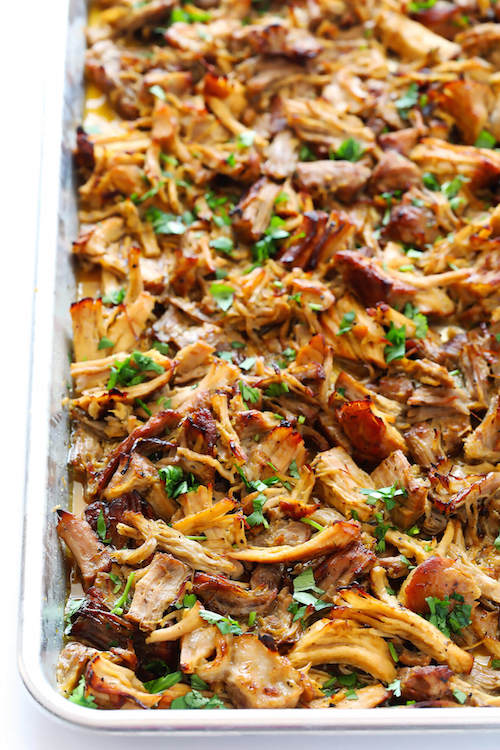 Much like the earlier chicken salsa recipe, this crispy carnitas recipe from Gimmie Some Oven is quick and versatile. The crispy carnitas are ready in an hour and pack and impressively flavorful punch. Use the carnitas to make tacos, burritos, salad or more. It's a good thing pork is pork is such a great source of protein.
Another Gimmie Some Oven favorite is this quick and simple butternut squash soup recipe that basically entails tossing a bunch of ingredients in the instant pot and waiting 30 minutes. What's more? This comforting soup is great for those with dietary restrictions because it is naturally gluten-free and vegan.
Sweet Potato Steel Cut Oats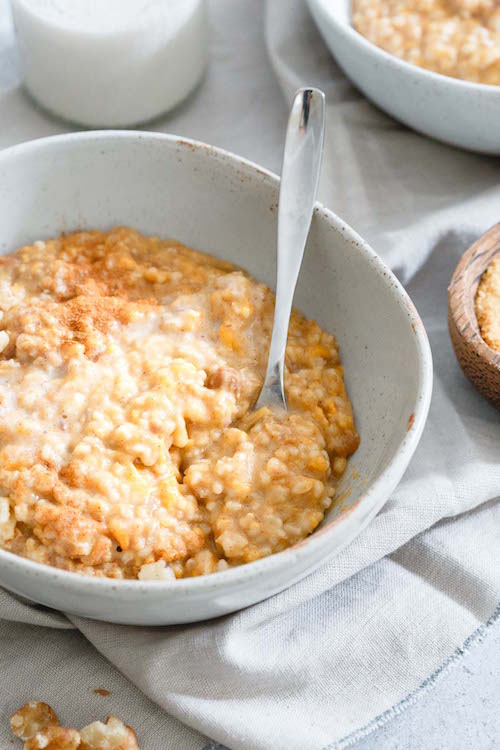 Though we've focused mainly on lunches and dinners thus far, the instant pot is also capable of whipping up some delicious breakfasts as well. Take, for example, these sweet potato steel cut oats from Running to the Kitchen. Ready in just 20 minutes, these oats are filled with golden raisins and an array of warm winter spices. And let's not forget oats are a solid source of blood sugar-regulating magnesium, a nutrient that also helps boost fat burn, while sweet potatoes are a great source of protein and fiber.
Maple Bourbon Sweet Potato Chili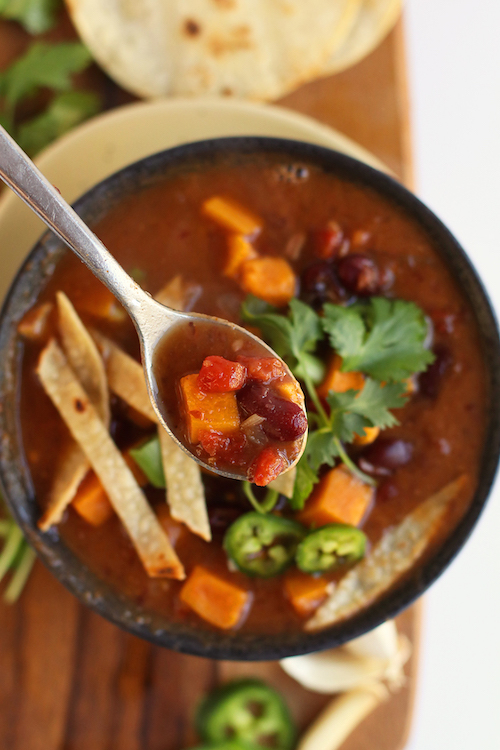 The second tasty chili on this list is courtesy of My Darling Vegan, and, as the name suggests, it is a vegan dish. Though that means there's no meat around to provide protein, the protein in this meal comes from both the sweet potatoes and kidney beans, which help give the chili a real heartiness. Since this meal is ready in just 30 minutes, it's ideal after a hectic day.
Butternut Squash Beef Stew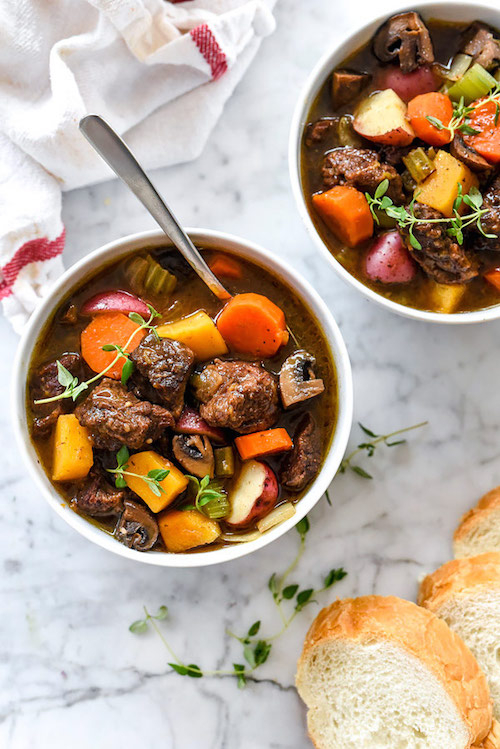 While stews and soups often take hours to make, this butternut squash beef stew from Foodie Crush is ready to eat in under an hour thanks to the instant pot's magic ways. Just sauté the beef, set it aside, and then stew the vegetables and spices for 30 minutes and you've got a classic stew everyone is bound to love. Made with tender chuck roast, a myriad of veggies, and vitamin-rich butternut squash, this stew is healthy and tasty.
Creamy Macaroni and Cheese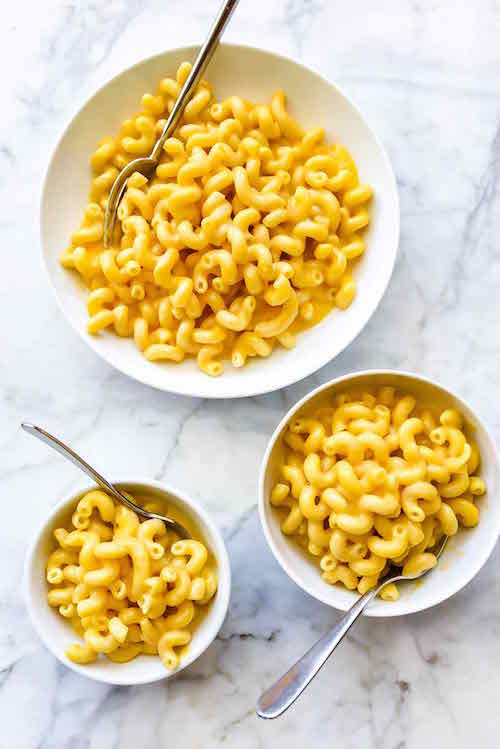 One thing we love about the instant pot is that it's capable of cooking two things at once. Foodie Crush's recipe for creamy macaroni and cheese really embraces that ability by explaining five ways to make this classic favorite. For example, while cooking the macaroni in the pressure cooker portion for just five minutes, you can sauté cauliflower, sweet potato, squash, or even broccoli, and then add it to the mac for a nutrient boost. And if you're feeling a bit bashful about indulging in this childhood favorite, remember that cheese is a great source of Healthy Fats to Make You Thin https://www.eatthis.com/healthy-fats/!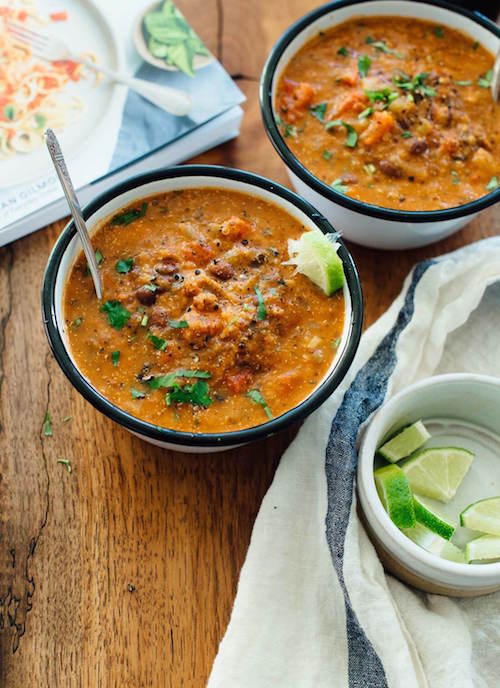 This flavorful Mexican quinoa stew from Cookie and Kate takes 40 minutes to cook on the stovetop, but about ten minutes to cook using an Instant Pot. The recipe is vegan and gluten-free and calls for a load of vegetables and spices that give it a great flavor. The quinoa — which is one of the 20 Easy Ways to Add Fiber to Your Diet — makes the soup hearty and ensures you'll finish the meal feeling comfortably full. What's more? If you double the recipe you can store leftovers, covered, in the refrigerator for up to four days, or in the freezer for up to three months.
Turkey Meatballs and Spaghetti Squash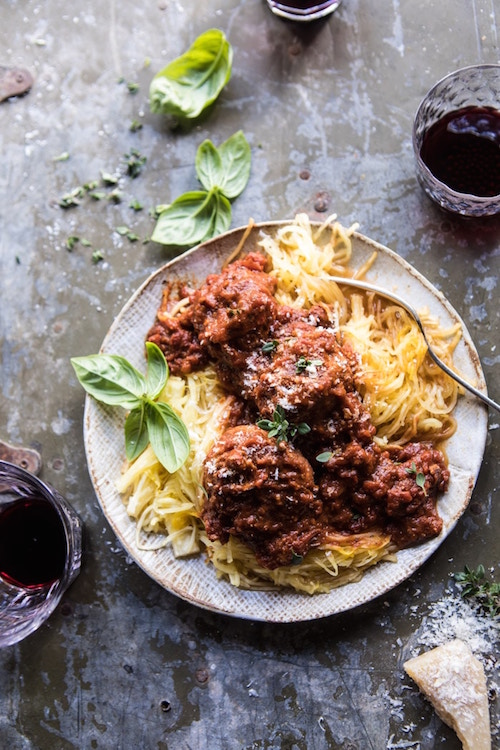 Making spaghetti squash and turkey meatballs typically entails dirtying multiple pots and pans, but this recipe from Half Baked Harvest, which takes about 40 minutes to make, explains how to make the healthy favorite using just an Instant Pot. Since the meatballs and squash cook together in the Instant Pot, the dish is very flavorful.
Chicken and Spinach Ramen
Ramen is all the rage, but going out to eat it can get pretty pricey. That's why we love this healthy chicken and spinach ramen recipe courtesy of Half Baked Harvest. Though it may be hard to believe, this recipe cooks all of the ingredients in this crowded soup in under 45 minutes using just an Instant Pot. Translation: You won't be left with a dirty stove, dirt oven, and messy kitchen. The only thing you'll have to clean at night is the instant pot insert.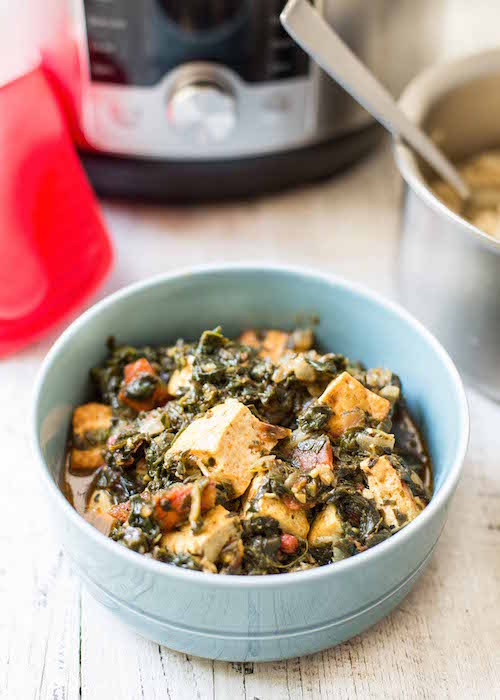 One bite of this Indian spinach and tofu (Saag tofu) and you'll swear you're in New Delhi. However, thanks to the instant pot this tasty Indian meal can be prepared in the comfort of your own kitchen in about 45 minutes. Per the recipe from Simply Recipes, you can cook the onions while searing the tofu, and then combine the two before adding the additional veggies and spices.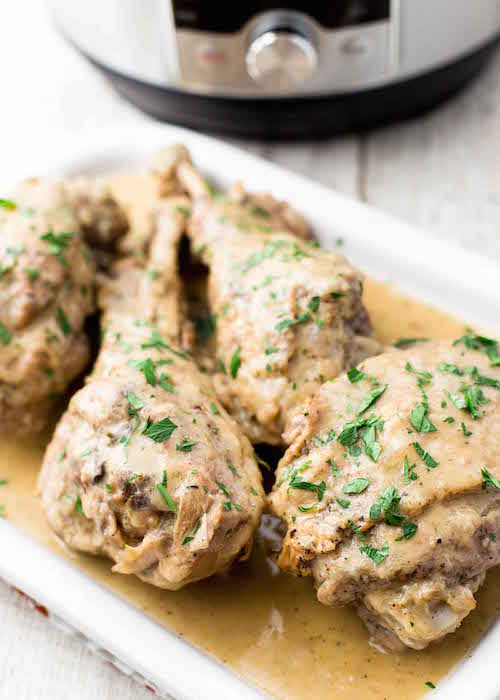 Another Simply Recipes favorite is this turkey with dijon gravy that takes about an hour to cook. Believe it or not, you can cook the bone-in turkey parts first using the sauté setting on your Instant Pot and then switching to the pressure cooker option. As can be expected, the final product is unbelievably tender. The dijon mustard a — one of The 20 Best Fat-Fighting Ingredients Worldwide! — gives the turkey a flavorful kick that'll leave you wanting more.
Cranberry Balsamic Pork Loin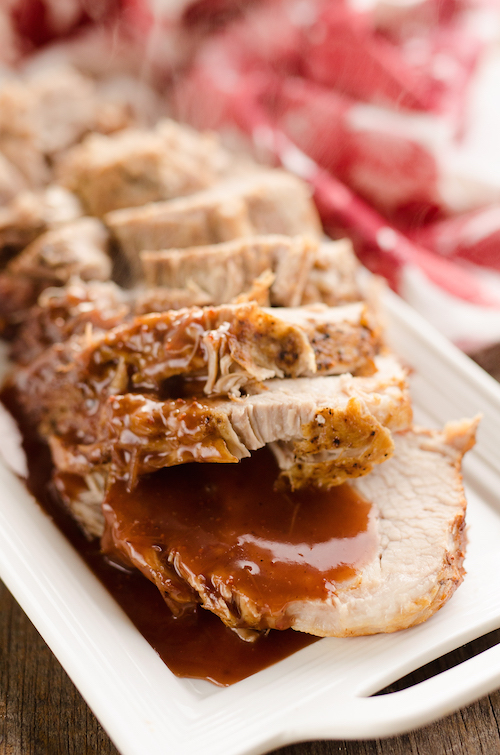 6254a4d1642c605c54bf1cab17d50f1e
This cranberry balsamic pork loin from The Creative Bite looks like it took hours to make, but with the magic of the instant pot, it can be ready to eat in just one hour. The pork is first seared in the Instant Pot and later placed in the pressure cooker portion which allows it to get very tender and moist. Paired with the sweet and savory cranberry sauce, the pork is just too good to pass up.
Stuffed Pepper Sausage Soup
Another favorite from The Creative Bite is the stuffed pepper sausage soup, which takes just 35 minutes to prepare. As with many instant pot recipes, this one calls for the meat to be sautéd first and later finished in the pressure cooker with the vegetables, spices, and rice.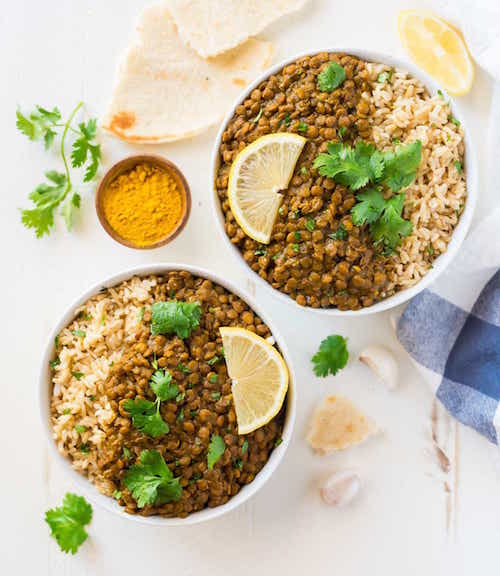 This lentil curry recipe from Well Plated is the perfect dish to eat on a cold night and is the epitome of quick and easy. The protein-packed lentils get sautéd and then cooked on high pressure along with spices, meaning each bite of this dish will be overflowing with flavor. This simple vegan recipe is perfect for those looking to get accustomed to cooking with an Instant Pot.
And if you're looking for even more to do with your Instant Pot, get inspired by these 50 Cheap and Easy Slow Cooker Recipes!