Instant Pot Steak Fajitas
This weeknight meal just got even easier thanks to the handy Instant Pot!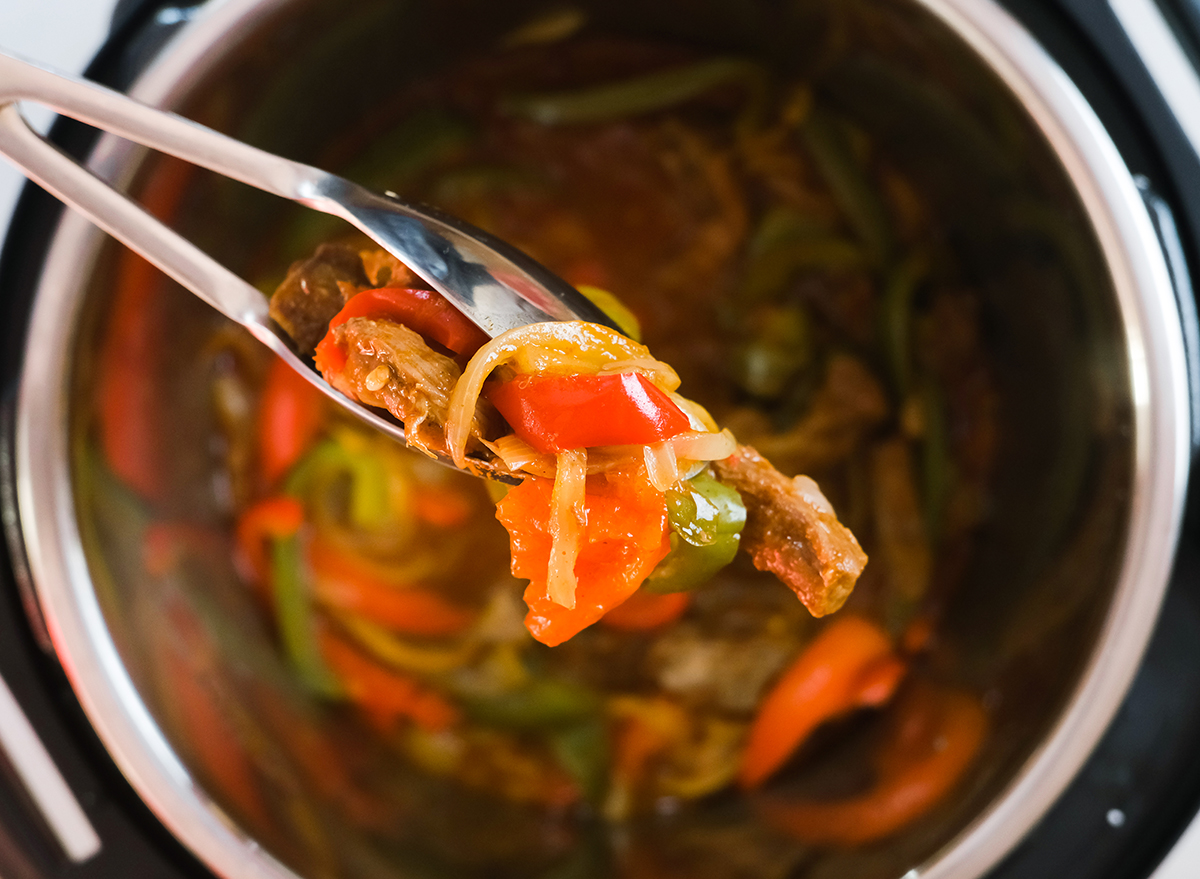 Steak fajitas are already a pretty easy meal to make. But when you make them in an Instant Pot, this weeknight meal becomes easy and stress-free. In less than 30 minutes you'll have yourself a delicious meal for a crowd with almost minimal effort on your end! These Instant Pot steak fajitas can be served on warm tortillas, or on a bed of greens with a heaping amount of guacamole. Add some lime wedges for guests to squeeze on their fajitas to give them an extra zing that pairs perfectly with the tomato-based fajita sauce.
Here's how to make Instant Pot steak fajitas flawlessly every time.
Ingredients
1 tsp olive oil
1 flank steak, sliced thin
1 red pepper, sliced
1 green pepper, sliced
1 onion, sliced
1 Tbsp taco seasoning
1/2 cup beef broth
1 Tbsp tomato paste
Tortillas and lime wedges, for serving
How to Make It
Turn on the Saute feature on the Instant Pot. Once warmed, add the olive oil.
Saute the steak in the Instant Pot for 2 minutes, no more. The steak won't be cooked all the way—that's okay!
Pour in the beef broth and add the tomato paste. Mix until the tomato paste has fully been worked into the broth.
Add in the sliced red pepper, green pepper, onion, and taco seasoning.
Place the lid on the Instant Pot and set it to be sealed. Cook the steak at high pressure on manual (Pressure Cook) for 10 minutes. Wait for the Instant Pot to come to pressure, then it will cook the amount of time you set.
When the timer goes off, release the pressure right away.
Serve with tortillas or, to keep it low-carb, in a bowl with a bed of greens and guacamole.