Julianne Hough's Simple Slimmed Down Spaghetti
Two-time Dancing With the Stars champion Julianne Hough may have traded in her dancing shoes for a seat on the judges panel this season, but you'd never know it looking at her body.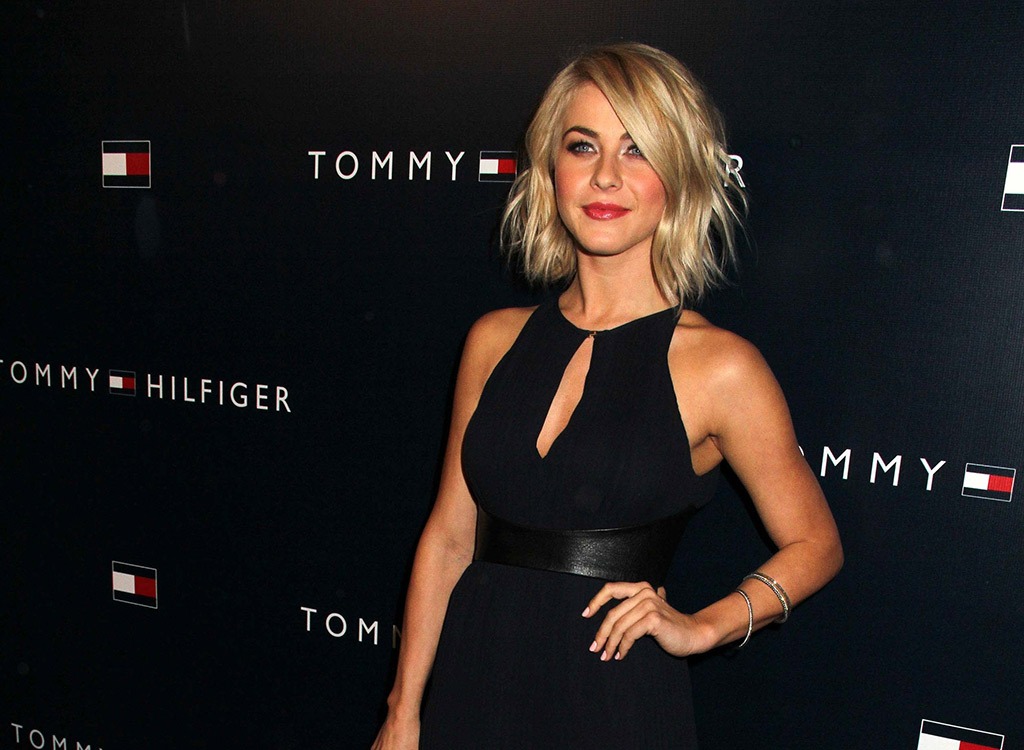 Sure, she's still active prepping for her upcoming summer tour with big bro, Derek Hough, but her diet plays a major part, too. Julianne, who's a big lover or indulgent fare— but also very health conscious—looks for ways to have her cake and eat it too when she's whipping up meals in the kitchen. One of her favorite dinner dishes: Spaghetti Squash Marinara. "This is my new favorite dinner," the blond bombshell writes on Instagram. "You guys, it really tastes like you're indulging but you aren't!"
The dish is not only simple and delicious, but also lower in calories and carbs than the starchy original. Here, we reveal our own take on the recipe—inspired by Julianne's ingredients—that you can make at home in just minutes. Pair it with a side salad to round out the meal and don't forget to tune in to Dancing with the Stars tonight to see the six remaining couples battle it out for a place in the Semi-Finals!
2 Tbsp. extra virgin olive oil
1 medium spaghetti squash
Salt and pepper to taste
½ cup Ragu Light No Sugar Added Tomato and Basil, warmed
2 Tbsp. grated Parmesan cheese
1 bunch fresh oregano, chopped
STEP 1: Preheat your oven to 450 degrees F. Cover an oven tray with foil and lightly grease with olive oil.
STEP 2: Using a very sharp knife, split the squash in half lengthwise and scrape out the seeds and pulp.
STEP 3: Season the squash with the olive oil, salt and pepper.
STEP 4: Place the two squash halves cut side down on a baking sheet and bake for about 30 minutes, or until the insides are soft.
STEP 5: Remove squash from the oven and allow it to cool for a few minutes. Then, run a fork through the inside of the squash to create spaghetti-like strands and transfer into two bowls.
STEP 6: Top each bowl of "spaghetti" with 1/4th cup of marinara, 1 tablespoon of cheese and oregano to taste.
Serves: 2
Main Image: s_bukley / Shutterstock.com
Dana Leigh Smith
Dana has written for Women's Health, Prevention, Reader's Digest, and countless other publications.
Read more
More content from
Recipes