The Lifestyle Habits That Slow Down Aging, From a 100-Year-old Neurologist
This centenarian is doing something 100% right. Here are some of his longevity secrets to live by.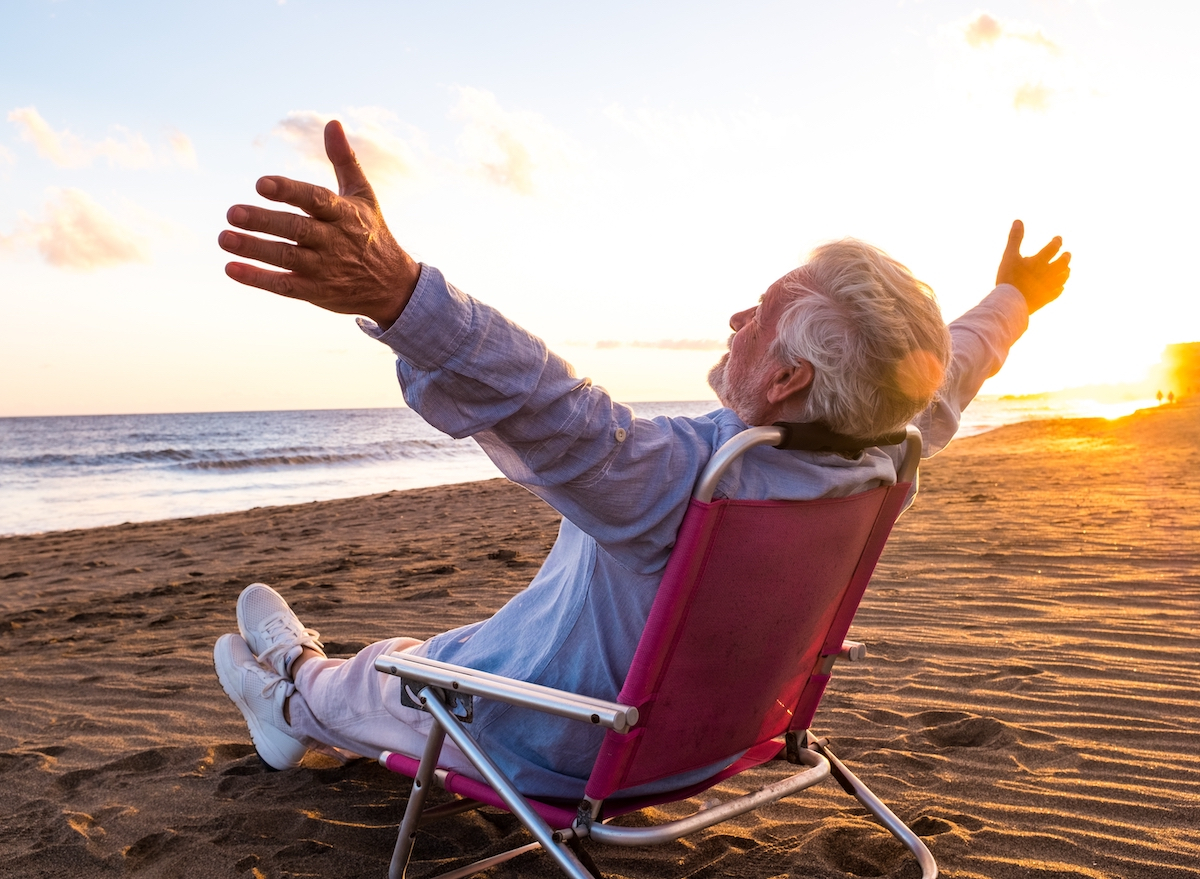 It's pretty amazing to hear of someone living their best life for an entire century and beyond. It's even more extraordinary for that someone to be an accomplished neurologist and teacher at 100. (Heck, he even passed the State Bar in Ohio!) Dr. Howard Tucker from Cleveland, Ohio happens to be that person. According to People Magazine, Tucker has practiced medicine for 75 of his 100 years living on Earth, and he's still going strong to this day. This centenarian was even dubbed by Guinness World Records as the world's oldest practicing doctor in 2021, a title which Dr. Tucker admitted would "probably be the crowning achievement" for him. He reveals, "I think I'll live forever." Dr. Tucker is so intriguing, there's even a documentary in the works on the centenarian's life. Read on to learn about six lifestyle habits that slow down aging, inspired by this 100-year-old neurologist.
As part of his century-old birthday celebration this July, Dr. Tucker pitched the first ball commencing the Cleveland Guardians baseball game on Progressive Field. Dr. Tucker is one pretty accomplished individual, and here are his longevity secrets so you can get in the centenarian game, too.
He credits 75 years of his long life to a passion for his career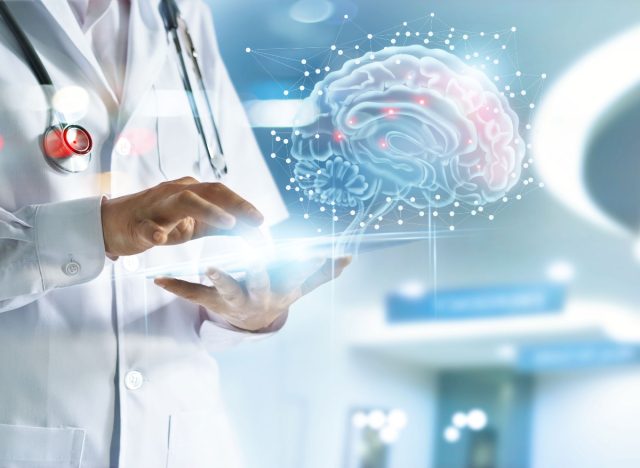 Dr. Tucker has never stopped being a neurologist, a lifelong career he completely loves. He's worked in medicine for three-quarters of a century and tells TODAY that neurology is his passion. "You have to be happy in your job and in your domestic life," he says, explaining, "Every day I learn something new." Although he recently made the decision to no longer see patients, Dr. Tucker continues to teach residents at St. Vincent Charity Medical Center in Ohio.
The doctor is certainly on to something here. According to Harvard Health Publishing, research has associated working longer than the typical retirement age with great overall health and a longer lifespan.
Ready to be even further inspired? Keep reading for more of Dr. Tucker's lifestyle habits that slow down aging.
Related: What Science Says About the Exercise Habits That Slow Aging
Unlike most people, retirement is not on Dr. Tucker's bucket list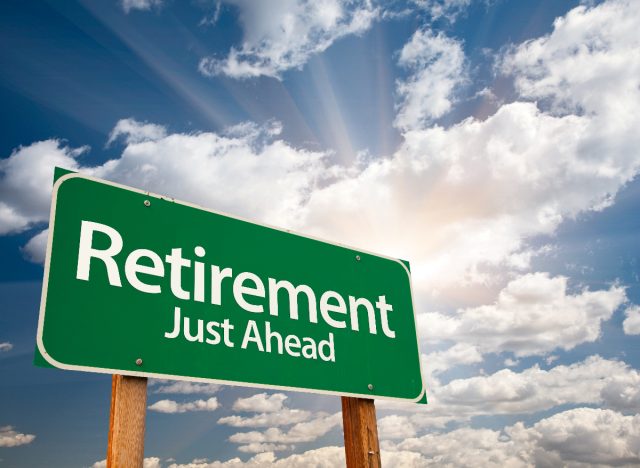 Dr. Tucker's really not interested in retiring, something most people are ready for long before they may be lucky enough to turn 100. He explains to TODAY, "I don't understand it. I don't understand golfing three days a week," adding, "I'm going to caution (people): If they retire from their work, they should at least do something as a hobby, whether it be communal work or self-hobbies… you need a stimulus for the brain daily."
He considers retirement to be "the enemy of longevity," explaining, "I think that to retire, one can face potential shriveling up and ending in a nursing home. It's fun staying alive and working… It's delightful work."
And every day longer he works is helping him to live. According to Harvard Health Publishing, continuing to work just one additional year post-retirement age is linked with a 9% to 11% decreased risk of mortality, despite one's health situation.
Related: How I Learned To Slow Aging and Live Better on a Wellness Retreat
Not only has he kept active throughout his life—he has followed his dreams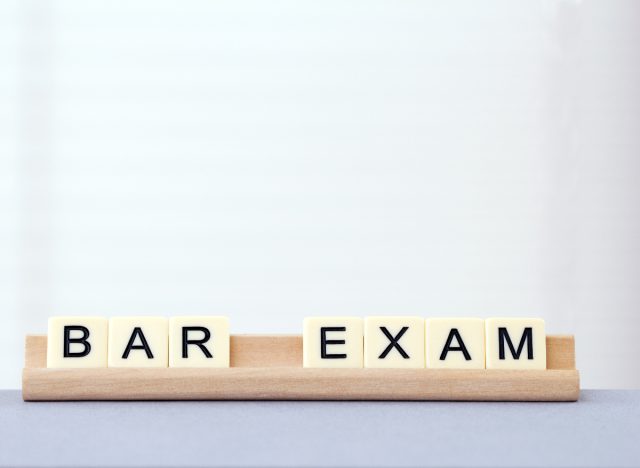 The World War II and Korean War veteran has always kept his mind and body active. Following the medical path to neurology was not Dr. Tucker's only impressive accomplishment. He also passed the Ohio State Bar exam at 67 years old.6254a4d1642c605c54bf1cab17d50f1e
According to the National Institute on Aging, combined lifestyle habits such as exercising your mind and staying connected with activities help with cognitive abilities as you age and may lower your risk of developing Alzheimer's.
He exercises, enjoys hobbies, and practices healthy habits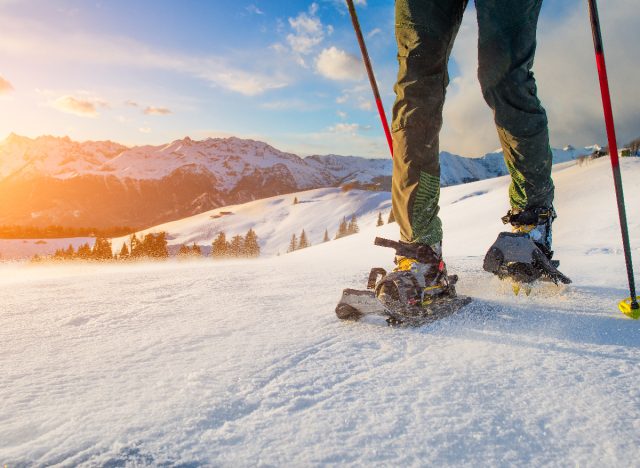 Never a smoker, Dr. Tucker simply enjoys an occasional martini. Exercise has always been part of Dr. Tucker's overall fitness, and he has enjoyed staying active by skiing and snowshoeing. (Even a small amount of exercise during each week is very beneficial in preventing the decrease in muscle function and mass as you age.)
Related: The 5 Best Exercises To Lose Belly Fat and Slow Aging, Says Fitness Expert
He doesn't think about dying; instead, he focuses on living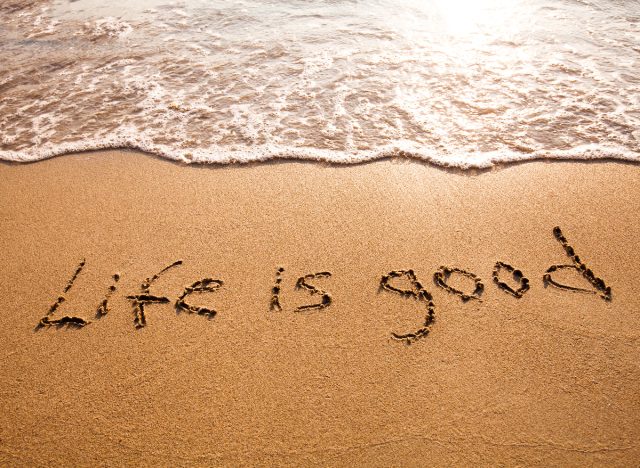 Looking ahead, the wise doctor reveals he does not "think of death" and instead prefers to focus on the present. "I think I'll live forever, knowing that it's not real," he relays via TODAY, adding, "But I feel that way. I never think of death. You die once, but you live daily… focus on the living."
Interestingly, women and men who have the greatest amount of optimism can increase their lifespan by as much as 11% to 15%. This is higher than those individuals who maintain very few positive vibes. It seems like Dr. Tucker is as optimistic as individuals come!
He's been married for 65 years, and marital bliss can promote longevity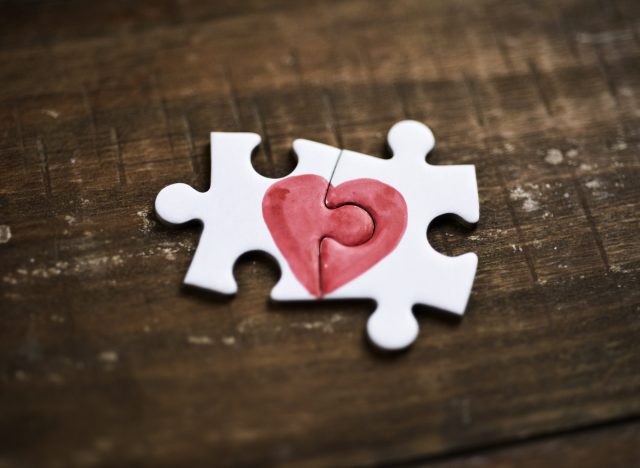 The last of the lifestyle habits that slow down aging has to do with finding your person. Dr. Tucker has been married to his wife, Sara, for 65 years. Sara, who's 89 years old, is a practicing psychiatrist. The couple enjoys four children and 10 grandchildren together.
Research indicates that men who are married are overall healthier than single men. Additionally, studies indicate that married men seem to live longer than single men.
Alexa Mellardo
Alexa is the Mind + Body Deputy Editor of Eat This, Not That!, overseeing the M+B channel and delivering compelling fitness, wellness, and self-care topics to readers.
Read more about Alexa