5 Low-Sugar Alcoholic Drinks for Weight Loss
Give red wine a break! These low-calorie, low-sugar sips won't thwart your efforts to get social.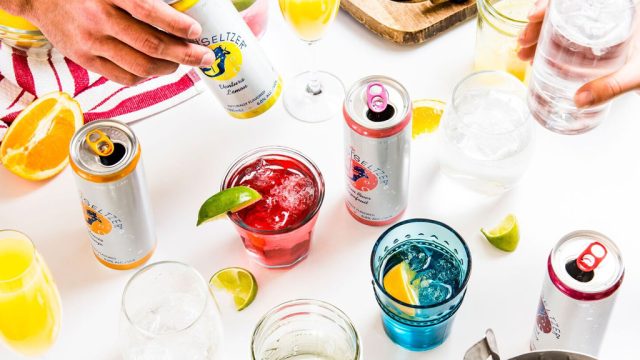 Happy hour may save you a few extra bucks and get you a good buzz, but all those discounted specials are usually spiked with loads of sugar coming from cheap fillers like fruit juices, soda, and flavored liquor. However, if you're looking to get social without it showing up on your waistline, there are a handful of low carb alcoholic drinks that won't thwart your weight loss goals.
Looking to switch up your usual order of red wine but not sure what to go for? We've rounded up the best low-carb, low-sugar libations that clock in at 140 calories and 5 grams or less of carbs and sugar per serving. Stock up on these refreshing options below for your next social gathering, and if you're looking to cut even more sugar from your diet, don't miss the new book: The 14-Day No Sugar Diet. Inside you'll find out how to discover sneaky sources of added sweeteners lurking in everyday foods as well as learn techniques to cut these belly-busting ingredients from your diet for good, all while helping you lose weight in the process.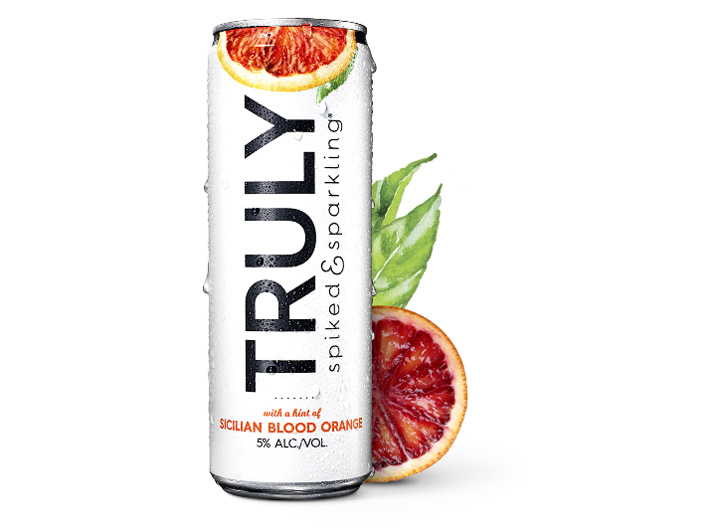 Per 12 oz can
: 100 calories, 2 g carbs (1 g sugar), 5% ABV
With just 100 calories and a mere gram of sugar, you can choose from tantalizing flavors ranging from Sicilian Blood Orange and Blueberry Acai to Colima Lime without worrying about looking bloated at the beach. Pack these in your cooler and bring the buzz to your next adventure.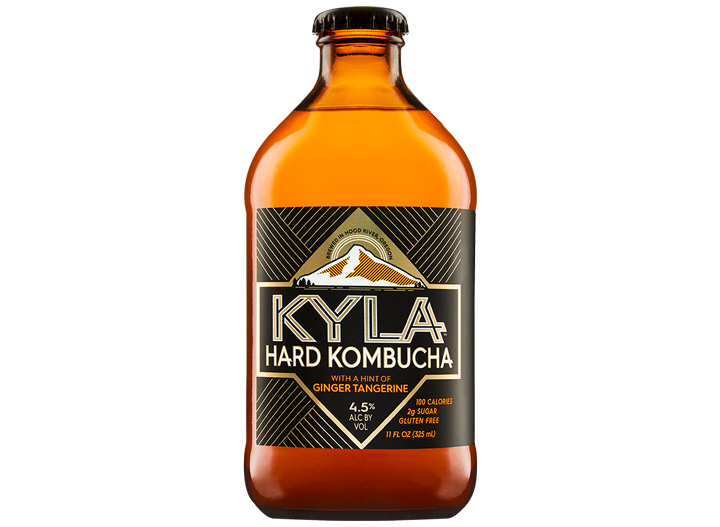 Per 12 oz can
: 100 calories, 2 g carbs (2 g sugar), 4.5% ABV
You sometimes swap your morning Joe with probiotic-packed kombucha, so why not spike your nights with this better-for-you libation? Kyla's hard kombucha contains live and active cultures and comes in two refreshing flavors, Ginger Tangerine and Hibiscus Lime, which both contain a small amount of naturally-occurring caffeine from the brewed teas.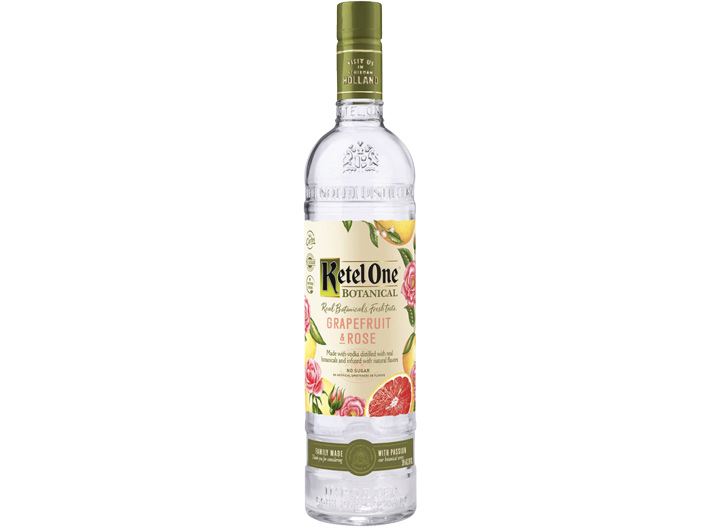 Per 1.5 oz shot
: 73 calories, 0 g carbs (0 g sugar), 30% ABV
Ketel One's new Botanical line features vodka distilled through traditional copper pot stills and infused with natural fruit essences for a hint of flavor without any added sugars, artificial sweeteners, or artificial flavors. And it gets even better: one shot packs in just 73 calories—that's 25 percent fewer cals than regular vodka! Concoct buzz-worthy summer cocktails with Cucumber and Mint, Peach and Orange Blossom, and Grapefruit and Rose.
Per 12 oz can
: 100 Calories, 2 g carbs (2 g sugar), 5% ABV
All four fizzy flavors—Ruby Grapefruit, Natural Lime, Black Cherry, and Raspberry—are sweetened with just a dash of cane sugar and natural fruit juice. Sip on these cans on their own or add a splash to your homemade Cosmos and Moscow Mules to cut back on sugar without compromising taste.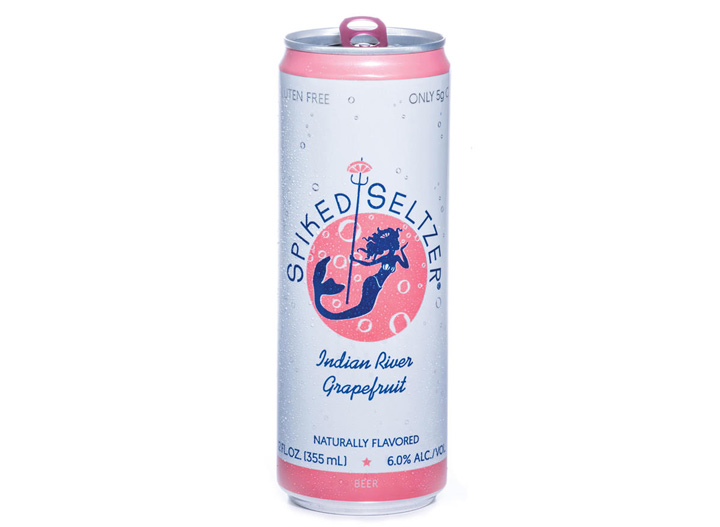 Per 12 oz can
: 140 Calories, 5 g carbs (5 g sugar), 6% ABV
Liven up outdoor barbecues and rooftop get-togethers with SpikedSeltzer's invigorating cans. Whether you're pouring the bubbly over ice, drinking it straight from the can, or stirring it with some freshly-squeezed fruit juice and a splash of your favorite liquor, these low-sugar picks will effortlessly add effervescence to your summer sips.